Hotels near Batam Centre Ferry Terminal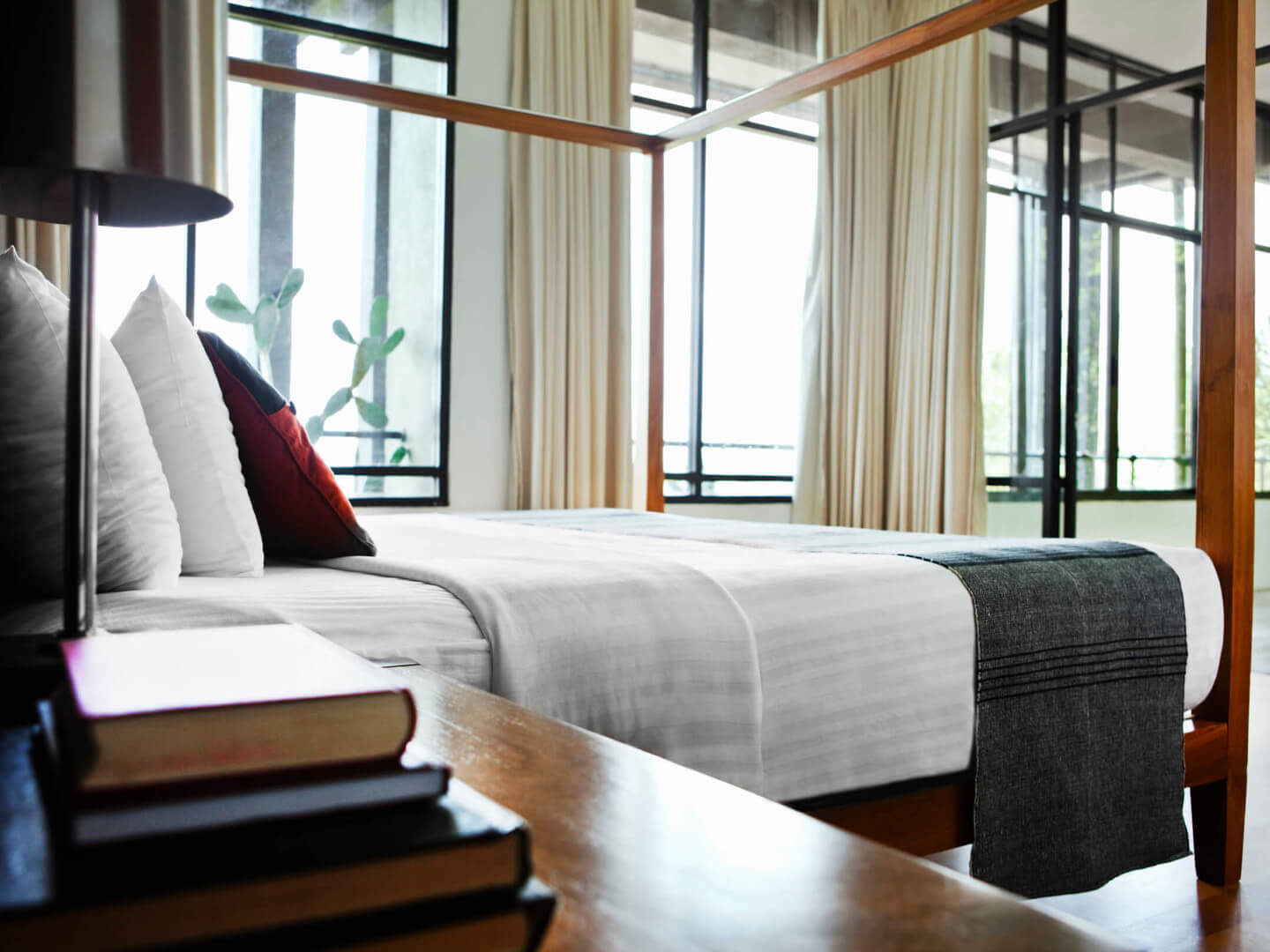 Find out more about Batam Centre Ferry Terminal
Where to stay near Batam Centre Ferry Terminal
Batam Centre Ferry Terminal Hotels
Sitting within touching distance of Singapore's thriving metropolis, the Batam Centre Ferry Terminal beckons you across the Singapore Strait to an island of ornate temples, reaching bridges and thriving business centres. Its status as a free-trade zone, and the fast ferry connections that take less than 45 minutes to reach Singapore, mean Batam is a growing hot-spot for visitors looking for something a little different to the norm, or those embarking on a weekend adventure from Singapore. So get on board, to arrive at Batam Centre Ferry Terminal and kick off your stay on this fascinating gem of a Riau Island.
Things to see
Jump off the ferry, and indulge your retail cravings at the
Mega Mall
, which is linked to the ferry terminal by a convenient footbridge. Inside, you'll find an array of local and international shops and entertainment - so pick up some souvenirs for home, before sinking into a cinema's comfy seat, or tucking into mouth-watering local food like delicious ayam-bawang - expertly crisped and seasoned chicken. Once you've dumped your bags in your hotel, it's time for a more authentic experience, and nothing beats feeling the soft white sand between your toes, as you walk along Abang Island's palm-tree fringed beaches.
Jump in a boat for the long, but worthwhile journey, and you'll be lying back to soak up the sun, or exploring the fascinating world of life that's waiting beneath the water's surface, in no time. Try some scuba diving, and dodge to let sleek turtles swim by, before watching tangerine and cream striped clown-fish dance with rubbery fingers of coral, as you swim below the sparkling waves, which loll against the secluded island's beaches.
Hotels in Batam Centre Ferry Terminal
As one of the island's main entry points, there's no shortage of hotels near the Batam Centre Ferry Terminal. Whatever your requirements - whether you're looking for an in-room trouser press ahead of that big meeting, or a sprawling rooftop pool that's surrounded by fluted pillars - you'll easily find an attractive hotel for your needs. Sleek, stylish rooms contain plump, Queen-sized beds - and you'll love the gleaming laminate flooring and floor-to-ceiling windows that invite you to unwind in style. Relax with a large, 32-inch television in your room, or by filling your clamshell-shaped bath with soothing, bubble-bath infused water. If you do need to get down to some work, then the business facilities, high speed WiFi, and effective air conditioning will keep you cool and connected.
HARRIS Hotel Batam Center
,
Boutique Hotel 01
and
Lovina Inn Batam Center
are highly recommended.
Where to stay
The ferry terminal sits close to several of the island's best hotels, and is ideal if you're staying in Batam Centre – one of the island's trade hot-spots. Hop out of the terminal, and jump in a taxi, to be besides your hotel pool in a matter of minutes. You'll also have great access to the Nagoya Entertainment District, which is the core of the island's nightlife, and the place to be if a night of wild drinking and dancing, below a swirl of flashing lights, appeals.
How to get to Batam Centre Ferry Terminal
Batam Centre Ferry Terminal is connected with ports at both Singapore and Bintan, but if you'd rather travel by air, then Hang Nadim International Airport links you with destinations like Chongqing in China, and Kuala Lumpur in Malaysia. Taxis are relatively inexpensive, offering a simple way to navigate the island's attractions and high-rise conference complexes. A holiday visa will cost most Western visitors around £25 on arrival.