Hotels near Harbor Bay Ferry Terminal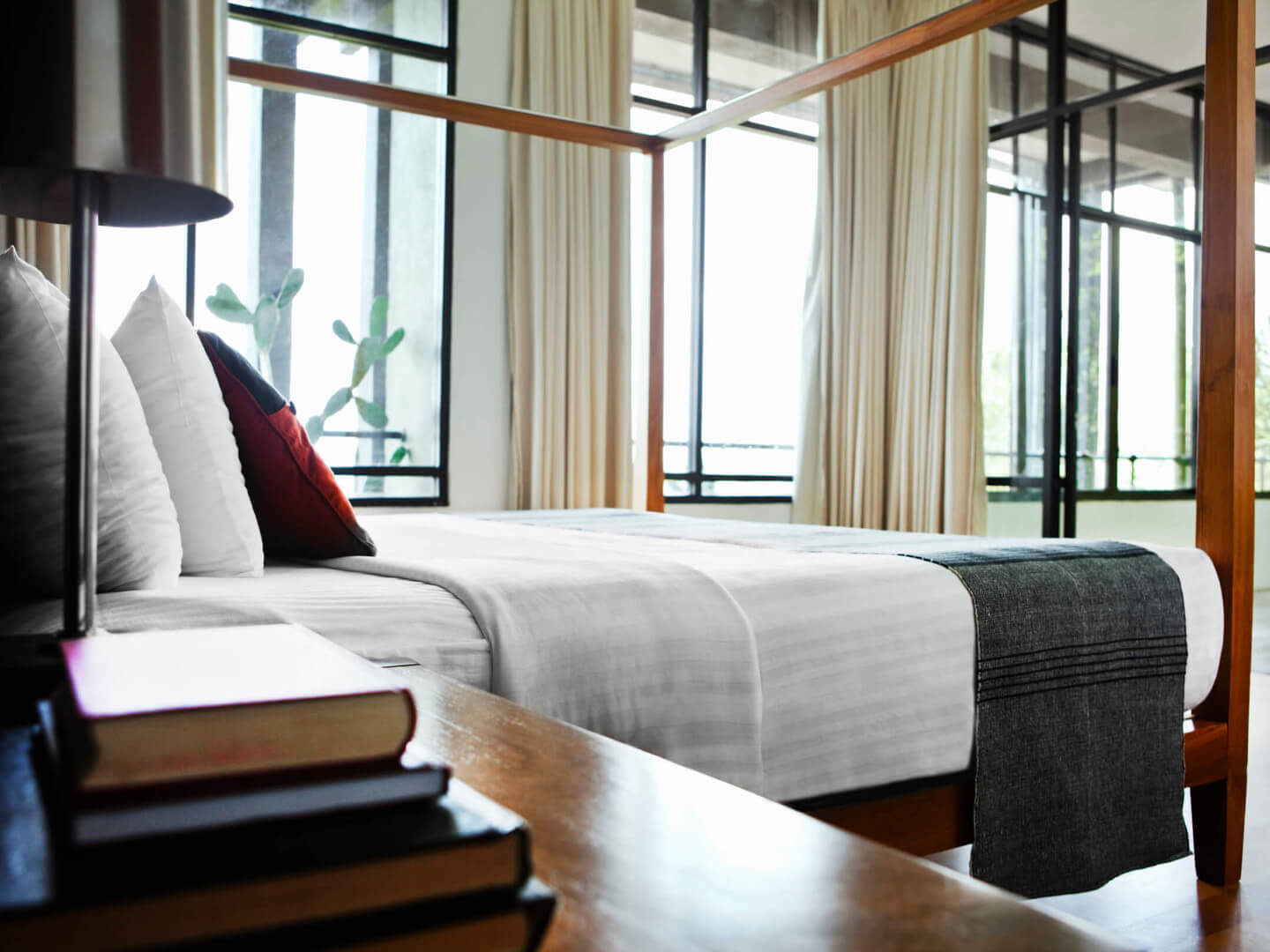 Find out more about Harbor Bay Ferry Terminal
Where to stay near Harbor Bay Ferry Terminal
Harbor Bay Ferry Terminal Hotels
Offering rapid connection over the waves to Singapore, Harbor Bay Ferry Terminal invites you to easily experience Batam's island wonders for yourself. Whether you want to scuba-dive with jewel-coloured fish, explore Nagoya's pounding nightlife, or clinch a deal in this capital of industry, a world of opportunity awaits beyond the terminal's doors. Step outside, and you can be lavishing in your spectacular hotel - which offers everything from sumptuous spa treatments, to rolling emerald golf courses – in a matter of minutes.
Things to see
Leave the hustle and bustle of always-on Singapore behind, and enjoy the fresh ocean air, as you stroll along the gorgeous fairways of Indah Puri Golf Resort. Located just 25 minutes' drive from the terminal, this Championship standard course is one of the island's best, so head there to stroke shots along ocean-fringed fairways - letting the relaxing roll of the waves calm your nerves, before sinking that match-winning putt. There's even more peace and relaxation waiting at
Maha Vihara Duta Maitreya Temple
, where locals worship in-front of a gigantic, golden Buddha statue - believed to be South East Asia's biggest.
The quiet, columned complex is filled with blooming gardens, ornate dragon statues and laughing Buddhas, so wander respectfully, before walking towards the thudding sound of knifes cutting through the vegetarian restaurant's fresh produce. They say that to really get to know Batam, you have to take the trip down to
Barelang Bridge
, which stretches out over the waves at the southern end of the island. You can feel the pride of the locals, as you stop to bite into a street vendor's charred corn on the cob, before walking across the suspension bridge - which lays out captivating views of the sun glinting off the rippling, emerald island-studded waters.
Hotels in Harbor Bay Ferry Terminal
The ferry terminal is within touching distance of some of the island's most attractive hotels such as
M One Hotel
and
Swiss-Belhotel Harbour Bay
, where you can stretch your muscles with a dip into the turquoise waters of a swimming pool, or wipe your brow as you rack up the miles on a treadmill. Or, why not take it easy and drift off into a world of relaxation, as skilled masseuses dig their knuckles into your back, while administering a traditional Indonesian massage? In your room, your soft pillows, and feather-light mattress, will constantly be calling out to you, but you'll want to stay awake to make the most of the luxurious bath, and huge television that are waiting.
Where to stay
Step off the ferry, and you'll immediately begin to see the glowing names of hotels lighting up the air. Spend some time shopping in the nearby Harbor Bay Mall, or follow the smell of an exotic blend of spices to a thriving local restaurant. As long as you don't translate the name, you'll love a local dish called Mie Lendir. 'Slimy noodles' taste a lot more appetising than they sound, and are combined with ground ginger, chopped onion and a thick sauce with a devilishly fiery, chili kick.
How to get to Harbor Bay Ferry Terminal
Harbor Bay Ferry Terminal is connected to Singapore's Harbour Front terminal by regular Horizon ferry, so getting in - whether you're here for a day or a week - isn't a problem. Once you're here, taxis are perfect for getting around - make sure you choose a licenced one - or rely on your hotel to arrange transport for you. Car rental is also available, if you'd rather have the extra freedom. Expect to pay for a holiday visa when arriving on the island.
We do more than just hotels...