Hotels near Batam Center Shopping Area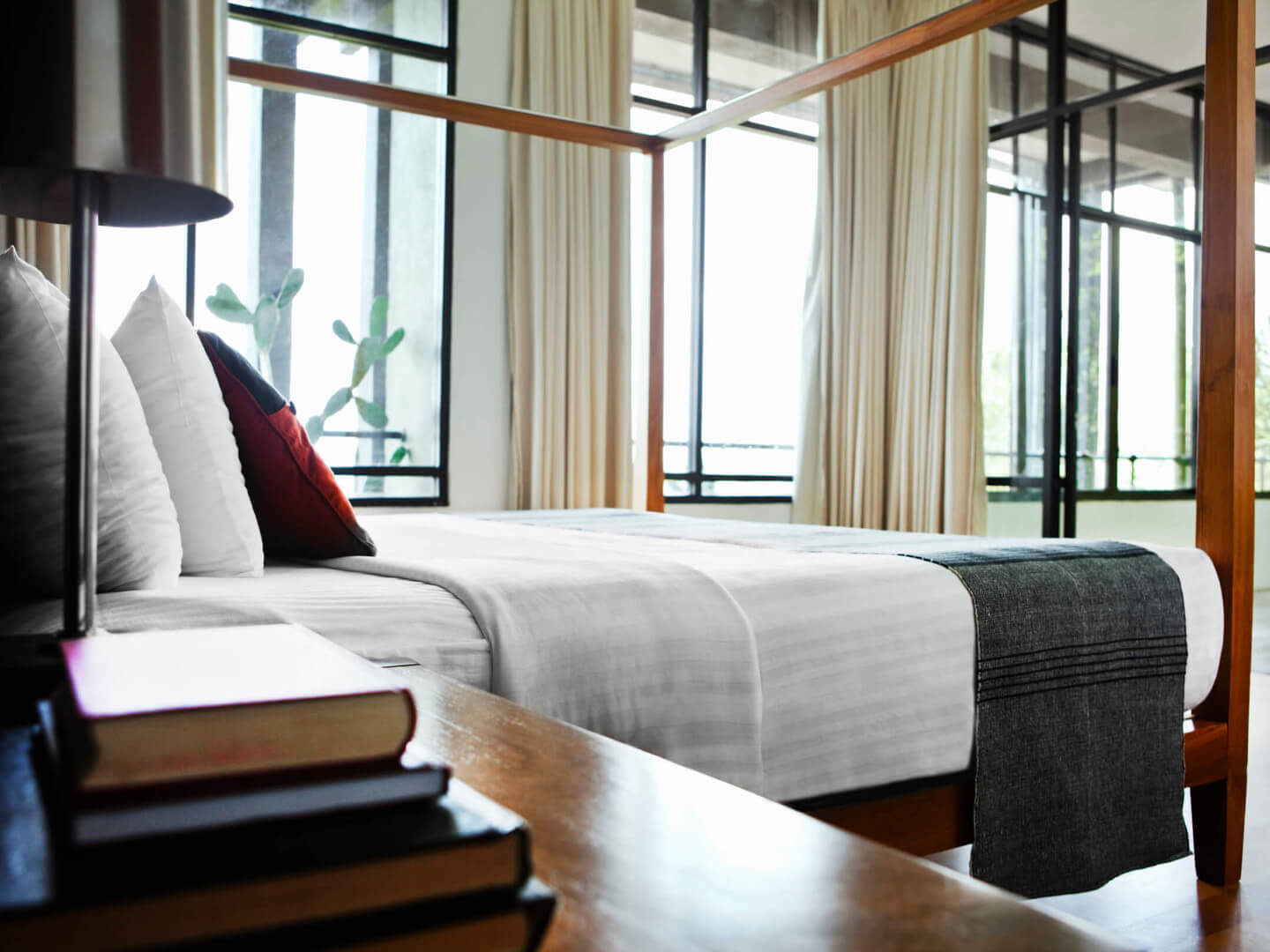 Find out more about Batam Center Shopping Area
Where to stay near Batam Center Shopping Area
Batam Center Shopping Area Hotels
Batam Island is Indonesia's ode to consumerism. A duty-free zone, it's hugely popular with day-trippers from Singapore looking to bag a bargain. Batam Center Shopping Area makes the most of its visitors' spending power with huge, colourful shopping malls. You'll see the first the moment you step off the ferry. The retail therapy continues right into the city centre, and as well as all the tax-free goodies you can buy, there are multiplex cinemas and restaurants for a full day's entertainment.
Things to see
You can't exactly miss Batam's Mega Mall – this hulking yellow and blue building stands right opposite the ferry terminal, attracting a procession of disembarking bargain hunters like bees to the honey. There's even a connecting bridge, so it's almost impossible to resist the pull. Inside, you'll find 5 floors packed with high-street brands, all duty-free, so you can get a whole new wardrobe for a great discount. On the second floor, there's a multiplex cinema, where you can catch the latest Hollywood and Asian blockbusters.
If that's not enough retail therapy for you, then head into central Batam, where you'll find the
Batam City Square Mall
. It looks like a child's drawing of a mad factory, but inside are department stores and fashion boutiques. On the top level, there's an entertainment centre where you can get the family singing karaoke. Outside the mall, there are local markets selling handicrafts and souvenirs.
Hotels in Batam Center Shopping Area
Batam is a place with a real eye for bargains, and as well as the discount shopping, there is a great choice of cheap hotels in Batam Center Shopping Area. Most are mid-range in quality, so you'll be treated to a luxurious room with every mod con, including free WiFi and flat-screen TVs premium channels. Most offer a range of leisure facilities, including fitness centres and saunas, while the more upmarket hotels also provide full spa services. If you need plenty of space to cater for the family, there are apartment-style hotels available, with plenty of bed and living space.
Boutique Hotel 01
and
Lovina Inn Batam Center
are highly recommended.
Where to stay
If you're just on a quick shopping jaunt from Singapore, then one of the hotels close to the
Mega Mall
and ferry terminal is ideal. There are several hotels within a 5-minute taxi ride of the ferry, so you can shop, stay, and make a quick getaway. If you're planning to stay longer and explore more of the island, then there's a wider choice of mid-range and luxury hotels in the city centre. You'll be right at the heart of Batam's urban area, where there's a lively local atmosphere, with markets, restaurants, and temples, as well as several malls.
How to get to Batam Center Shopping Area
A popular way to visit the Batam Center Shopping Area is by ferry from Singapore. There are frequent ferries plying the route from Singapore's Harbour Front to Batam's Center terminal, and the journey takes just over an hour. Once there, you can walk straight to the Mega Mall and some of the nearby hotels, or take a taxi into the city centre, a trip which takes about 15 minutes. If you're coming from elsewhere in Indonesia, you can also fly directly to Batam from Jakarta or other regional airports. The airport is located about 11 kilometres from the Mega Mall.
We do more than just hotels...
Search places to stay by category