Oahu's North Shore is a lush 17-mile stretch famed for its stunning coastal scenery and competition-worthy waves. During the winter, stormy North Pacific swells stretch up to 30 ft – the area hosts major international tournaments featuring elite professional surfers. The swell subsides in summer, creating mild conditions for frolickers and novice riders.
The North Shore isn't just for surfers, however. It's also a top spot for hikers, swimmers, snorkelers, divers, and day-trippers. Boasting 51 beaches and lush valleys with gushing waterfalls to explore, it's one of the most beautiful spots on Oahu. Parts of the Lost TV series and Forgetting Sarah Marshall (2008) were filmed here.
North Shore also has a laidback resort and a cute little coastal town with rows of boutique stores – you'll find something to your liking in Oahu's popular northern coastal neighbourhood. This guide will cover the top North Shore attractions so you can make the most of your trip to this tip of Oahu.
North Shore on Oahu - one of the highlights of 10 Things to Do in Oahu on a Small Budget and 10 Best Things to Do in Oahu (Read all about Oahu here)
What are the highlights and features of North Shore?
For skilled surfers, gnarly offshore breaks are the undisputed highlight of the North Shore – but there's also plenty to see and do without getting your feet wet.
Haleiwa is the principal North Shore hub, a laidback surf town with chic boutiques and galleries to browse. If you're feeling peckish, beachfront food trucks flog local delicacies like shaved ice and freshly caught shrimp.
The verdant Waimea Valley attracts nature lovers for its leafy botanical gardens – the perfect spot to relax with a picnic lunch. Energetic adventurers will want to hike the 1.5-mile (round trip) trail to see the Waimea Falls, a gorgeous 45-ft cascade that's good for swimming.
Peppered throughout the grounds, you'll find hula presentations, music performances, storytelling sessions, and arts and crafts displays – a cultural experience the whole family can enjoy. While you're there, pop by the 17th-century Hale o Lono ruins for a taste of Hawaiian history.
If you're not done chasing waterfalls, drive east to the laidback Mormon town of Laie. A forested ridge trail leads you to the tranquil 15-ft Laie Falls (less crowded than Waimea). Laie also houses the Polynesian Cultural Center, a family-friendly theme park that showcases Pacific customs and traditions.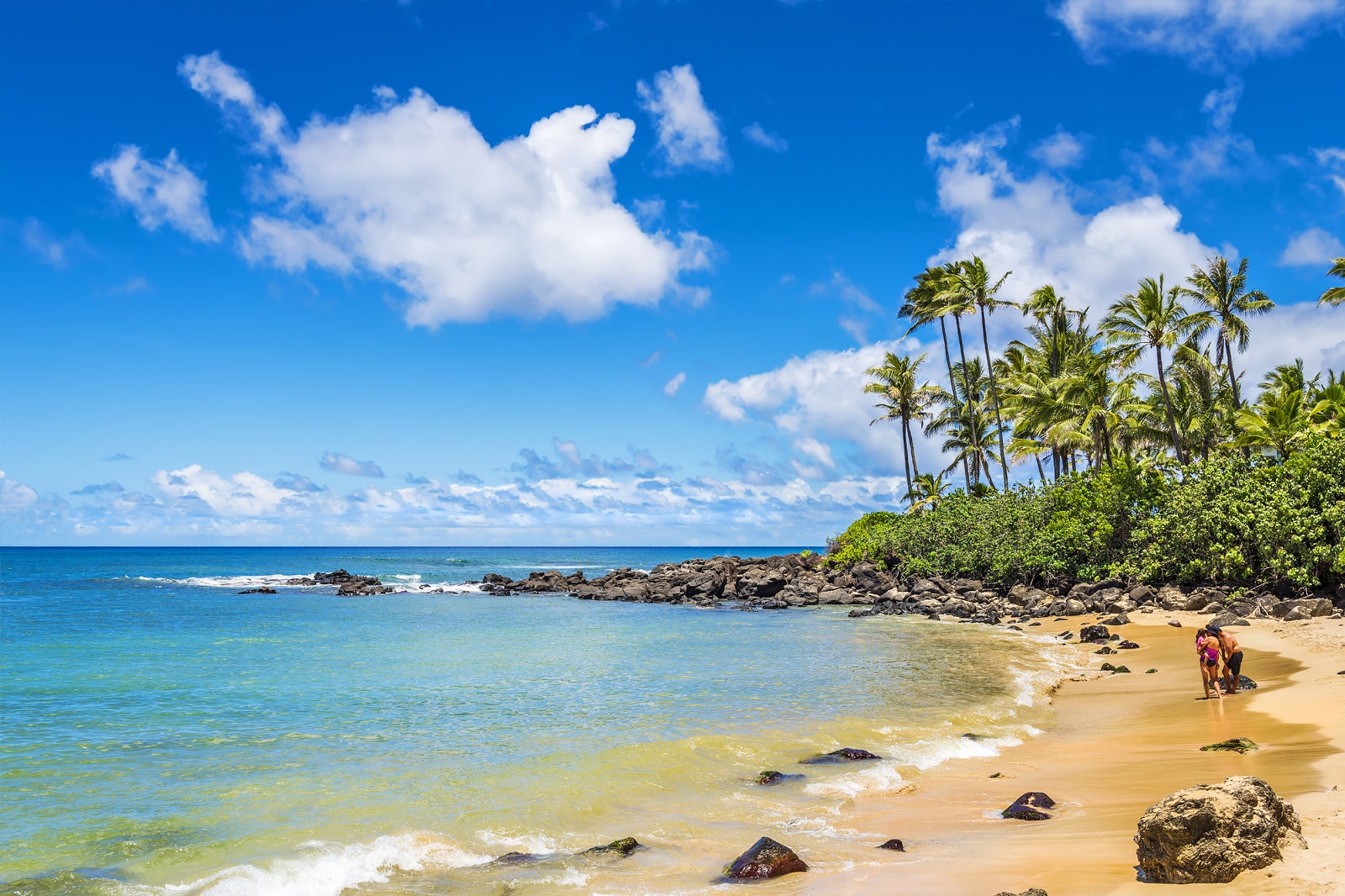 What are the best beaches in North Shore?
No trip to the North Shore would be complete without visiting its beautiful beaches. Big-wave surfing takes place between November and February. At this time, the swell can be deadly, with monster waves crashing over razor-sharp coral reefs. Stick to spectating from the shore if you're not a skilled surfer.
Opposite the botanic gardens, Waimea Bay Beach Park is one of the most notorious big-wave beaches in the world. Daring locals and seasoned professionals flock here each year for death-defying thrills.
To the north, Ehukai Beach, aka the Banzai Pipeline, is another spot for thrill-seeking surfers. With massive waves crashing down close to the beach, it's the best place to observe the daredevils in action. Adjacent to that is Sunset Beach, a spectacular spot to watch the sun go down.
New surfers can try calmer waves at Haleiwa Beach Park, while Laniakea Beach is your best bet for spotting turtles.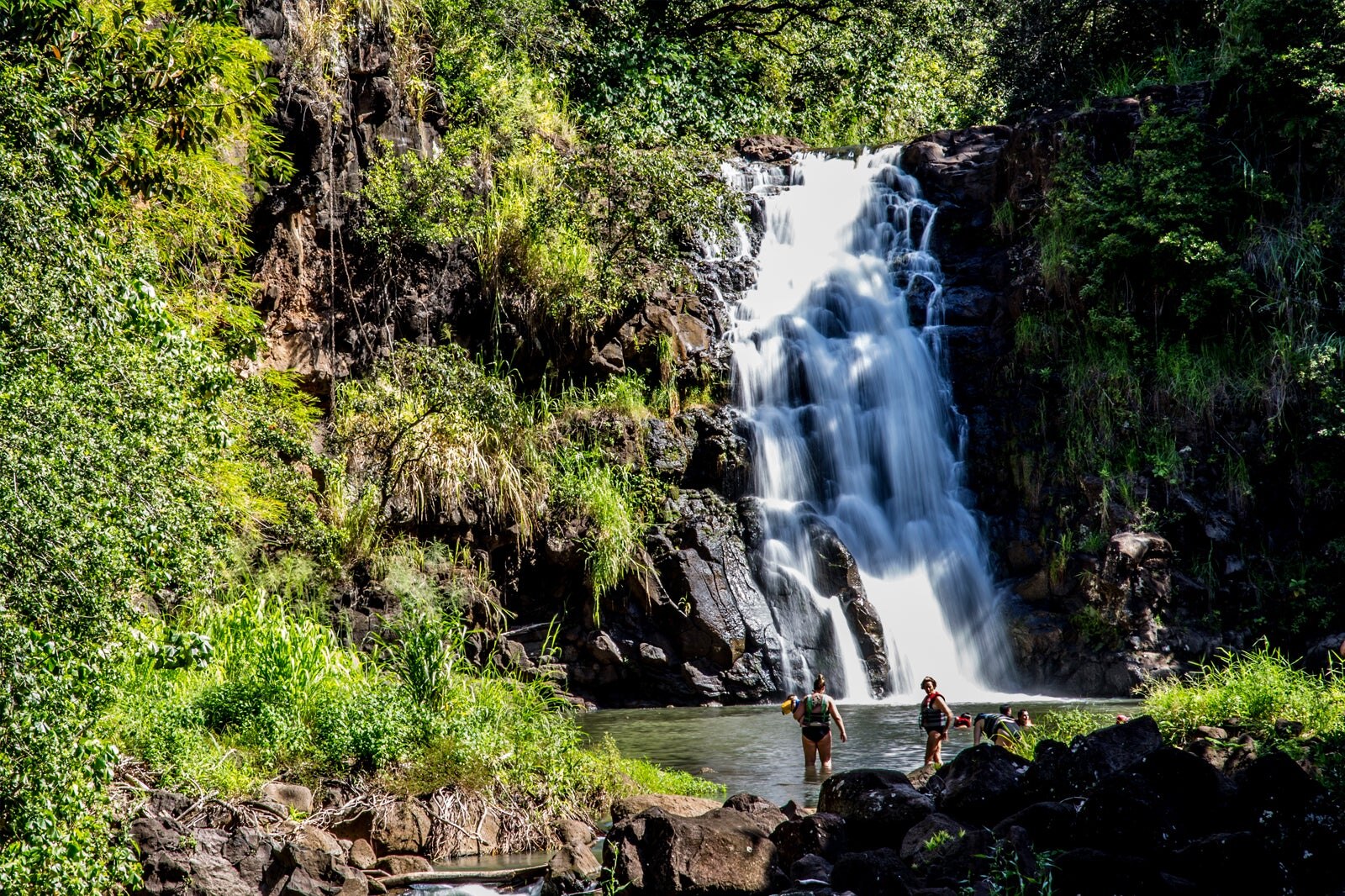 Good to know about North Shore
The North Shore region is about an hour's drive northwest of Waikiki Beach. But take your time, as there's plenty of intriguing sites along the way. The most popular pit stop is the Dole Plantation, a historic pineapple farm with a tram ride and the world's biggest maze.
If you don't have a car, you can take TheBus #52 which runs from the Ala Moana Center to Haleiwa, taking approximately 1.5 hours. Another option is to jump on a tour such as The Surf Bus, which visits multiple North Shore beaches and includes activities like snorkelling, cycling, kayaking, and hiking.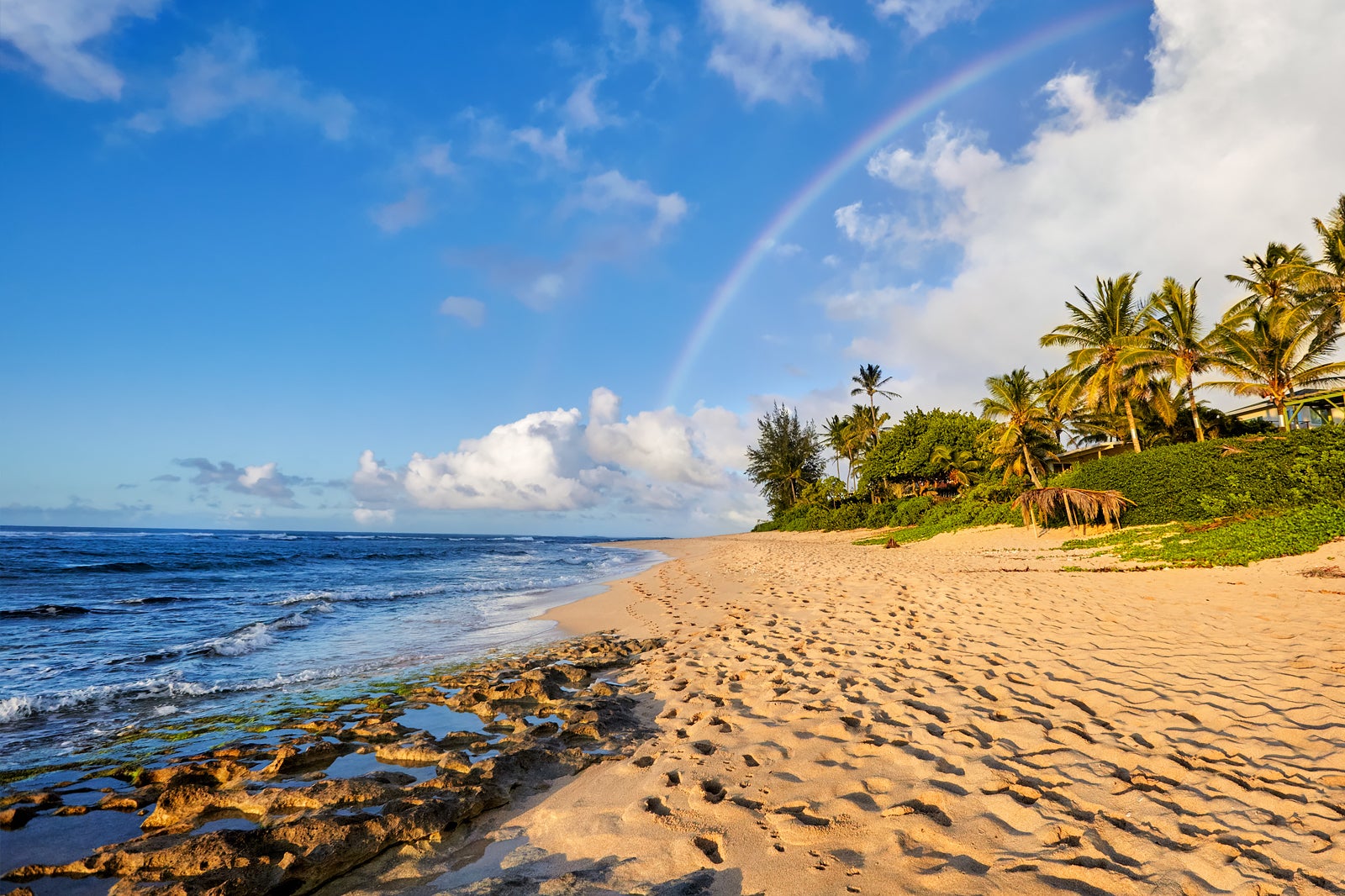 North Shore on Oahu
Location: Waialua, HI, USA
Back to top