10 Romantic Things to Do in Miami
Miami's Most Romantic Places
Miami's cool mix of metropolitan glamour, beautifully landscaped spaces, and pristine nature right on its doorstep makes it a great city destination for couples. There's wonderful sightseeing that you can take in from down along the riverside walkways of Miami River. You can even admire it from high up in the skies on a once-in-a-lifetime helicopter or hot air balloon ride.
Miami's most romantic places along the city's border include idyllic estates in Italian Renaissance gardens, as well as lush mangrove forests that can provide romantics with intimate moments among the beauty of nature. Planning to share a dreamy trip to Florida soon? Look over these great ideas for romantic things to do in Miami.
1
Ride in a hot air balloon
Float over Miami and South Florida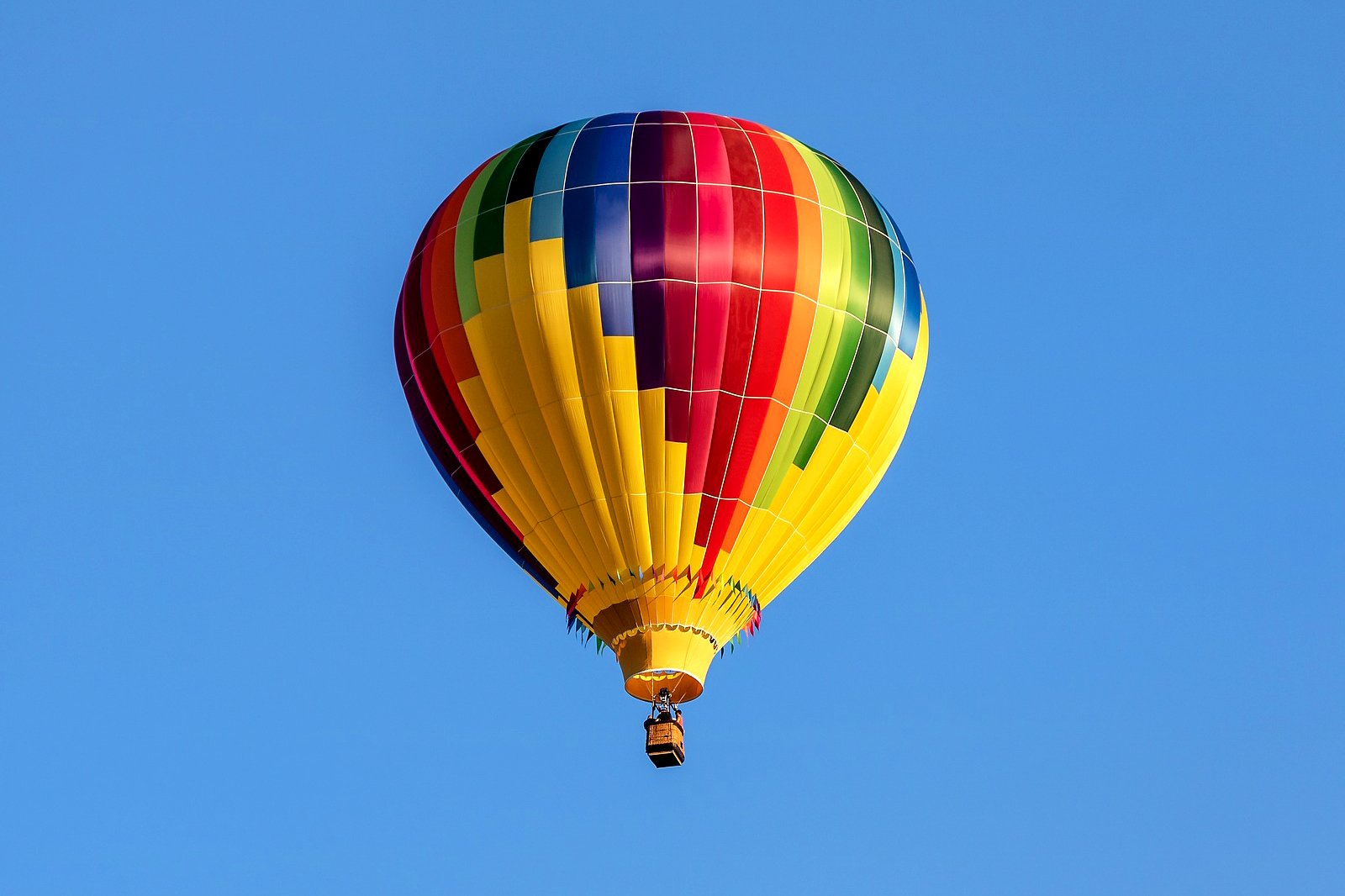 Couples
Photo
Adventure
Luxury
Hot air balloon rides in Miami let you experience breathtaking heights to enjoy scenic bird's-eye views over the high-rise cityscape. Planned routes will also let you enjoy the surrounding natural landscapes of the Everglades, as well as the Florida Keys' pretty string of tropical islands. There are several operators available, such as the popular Balloon Over Miami. Some offer private flight packages for intimate moments, usually with champagne toasts for lasting memories.
Location: Everglades Campground, 20675 SW 162nd Ave, Miami, FL 33187, USA
Open: Monday – Friday from 9 am to 8 pm, Saturday – Sunday from 10 am to 7 pm
Phone: +1 305-987-7788
2
See Miami by helicopter
Exciting flights above the city and Atlantic coast
Couples looking for a thrilling and unique experience in Miami can hover over the city's main sights aboard a chopper. Highly skilled and knowledgeable pilots narrate journeys while navigating above city landmarks, marinas and other points along the Atlantic coast. You'll be able to capture incredible aerial photos of Miami and its surroundings. Prominent operator Miami Helicopter Inc. has tours taking off from north of Amelia Earhart Park, then flying over the Miami metropolis, Miami Beach and South Miami Beach.
Location: Miami Opa-Locka Executive Airport, 14970 NW 42nd Ave. Suite 45-08, Opa-Locka, FL 33054
Open: Daily from 9 am to 7 pm
Phone: +1 305-647-2209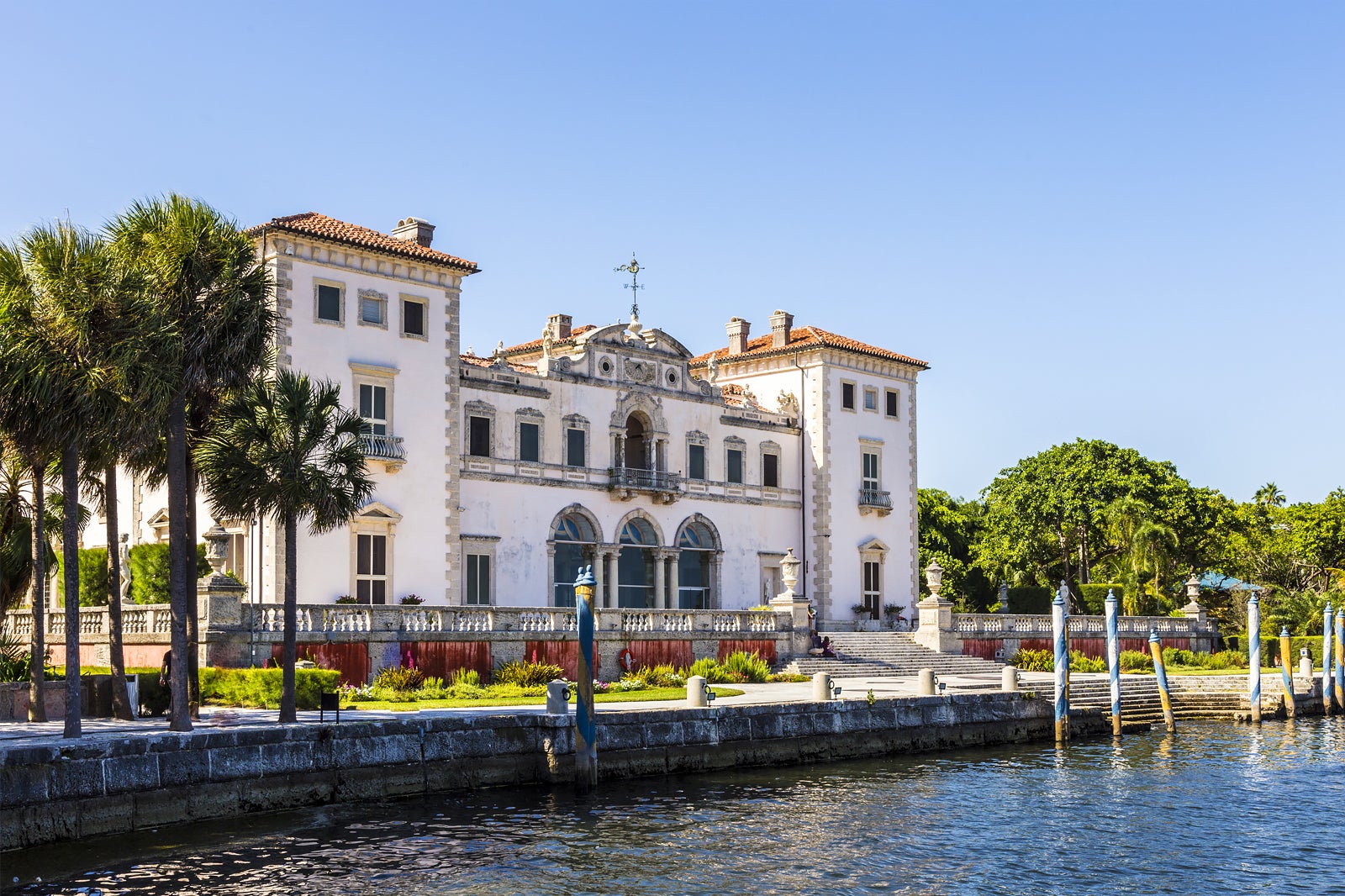 Be transported to the rural central Italian region by visiting the Vizcaya Museum and Gardens in Coconut Grove. It features the former villa and estate of a rich Miami businessman, which is surrounded by vast Italian Renaissance gardens that make for scenic, romantic walks. The grounds are bordered by native woodlands overlooking Biscayne Bay. Entry is around $18 per person, and you can tour the villa and admire the lavish interiors filled with all sorts of historical arts and treasures.
Read more
Location: 3251 S Miami Ave, Miami, FL 33129, USA
Open: Wednesday – Monday from 9.30 am to 4.30 pm (closed on Tuesdays)
Phone: +1 305-250-9133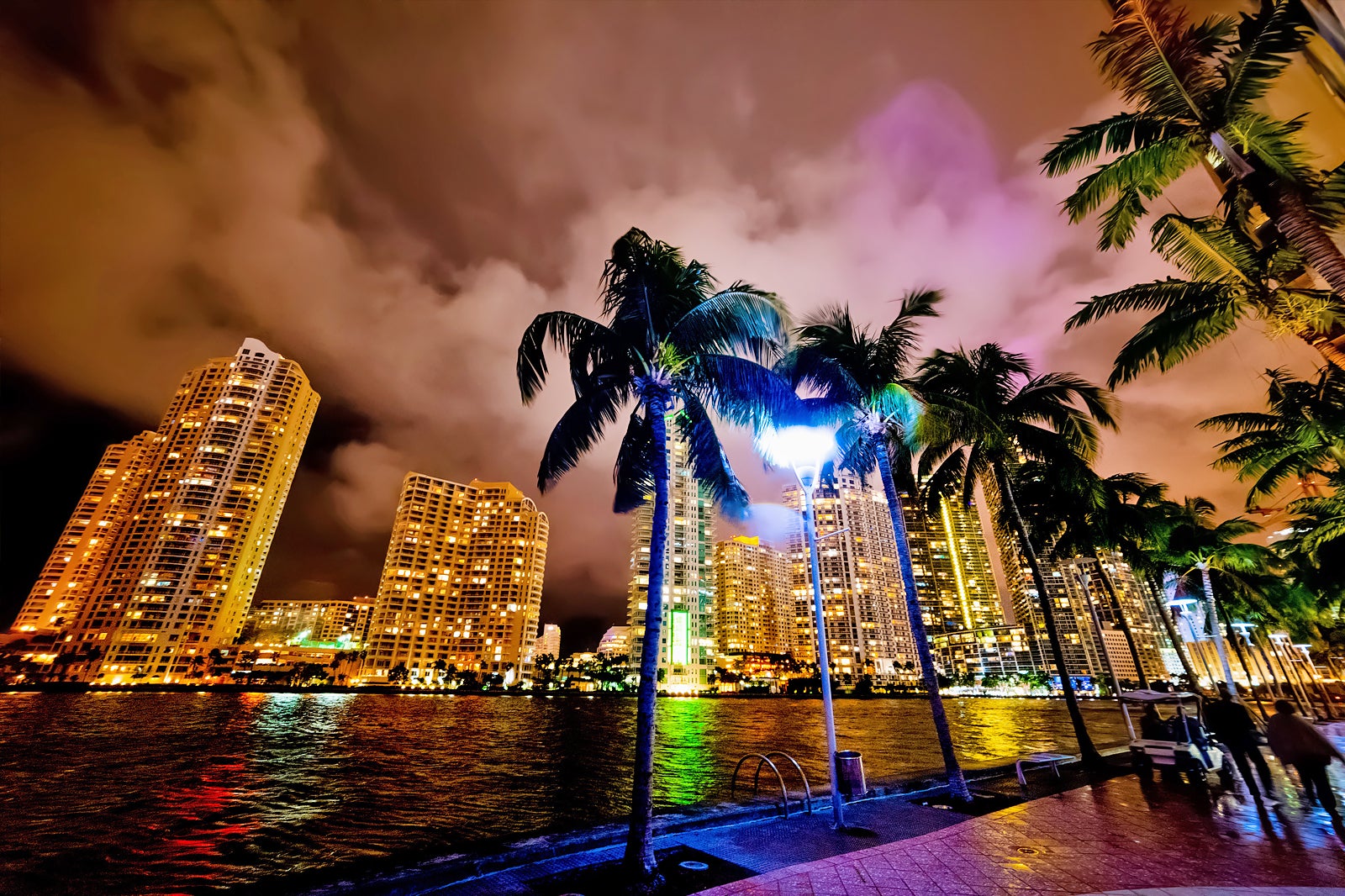 As one of Miami's famous destination landscapes, the Miami River is where you can enjoy some of the metropolis' most iconic cityscapes. Take a stroll by the riverside along this scenic pedestrian walkway. You can start off at either end of the Riverwalk, be it at the Bayfront Park, just north of the downtown area, or after hopping off the Riverwalk Metromover station, near the Government Center. Evenings can be magical, especially for romantic couples, with city lights shimmering on the water's surface.
Read more
Location: S Biscayne Blvd, Miami, FL 33131, USA
5
Enjoy a couples' spa treatment
Pampering sessions to share with a partner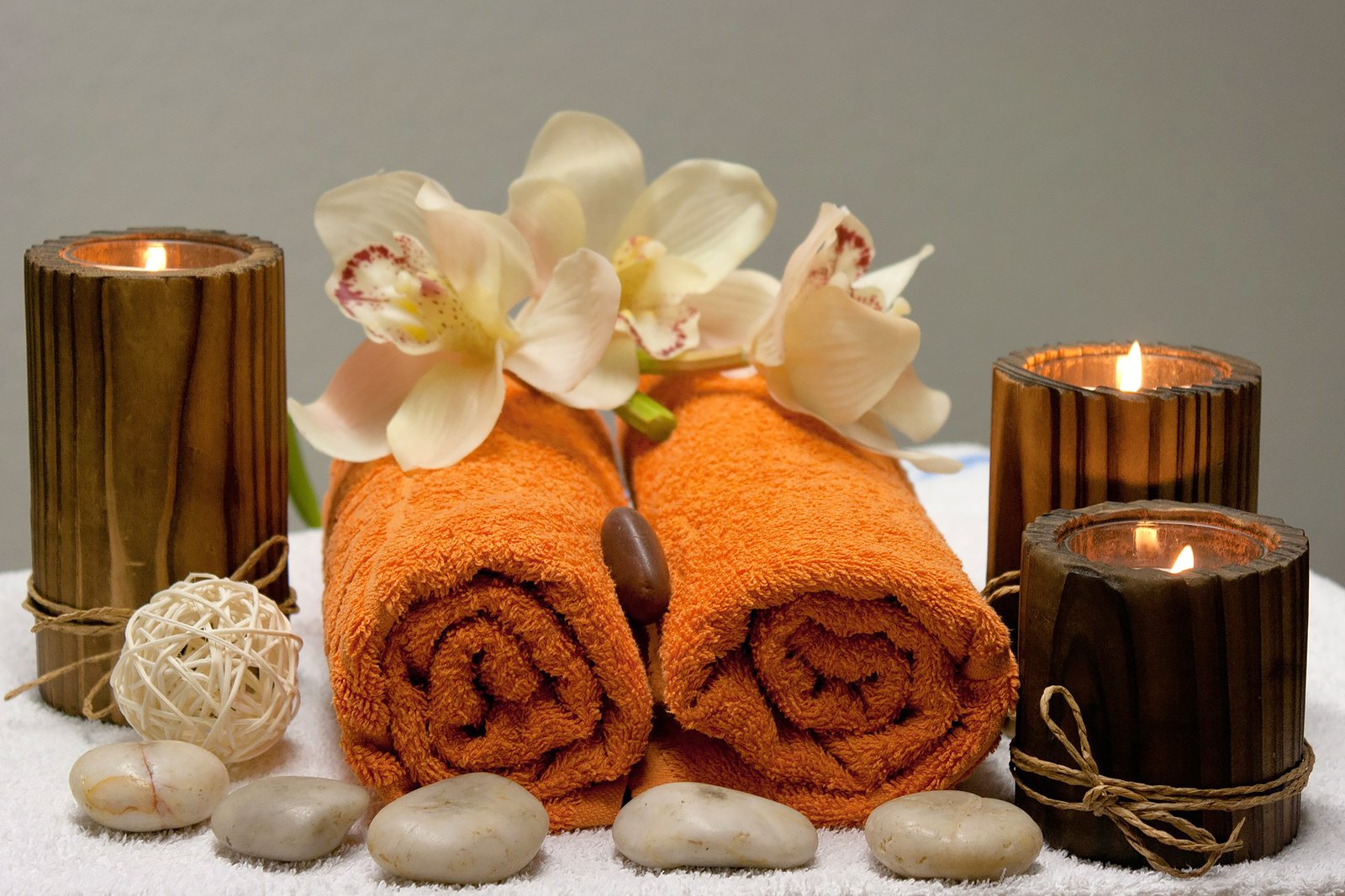 Couples looking for a soothing respite can go for specially designed spa sessions offered by the variety of spas in the City of Miami as well as Miami Beach. Among the many, the Iconbrickell Spa at W Miami in Downtown offers a couples' retreat package that includes massages, facials, and cocktails. If you're in the South Beach area of Miami Beach, you can try the urban-styled Uhma Spa, with its couples' package that combines a massage with cocoa and brown sugar scrubs and salt body soaks.
6
Choose a rooftop to chill with a view
Signature cocktails and cool vibes at Miami's heights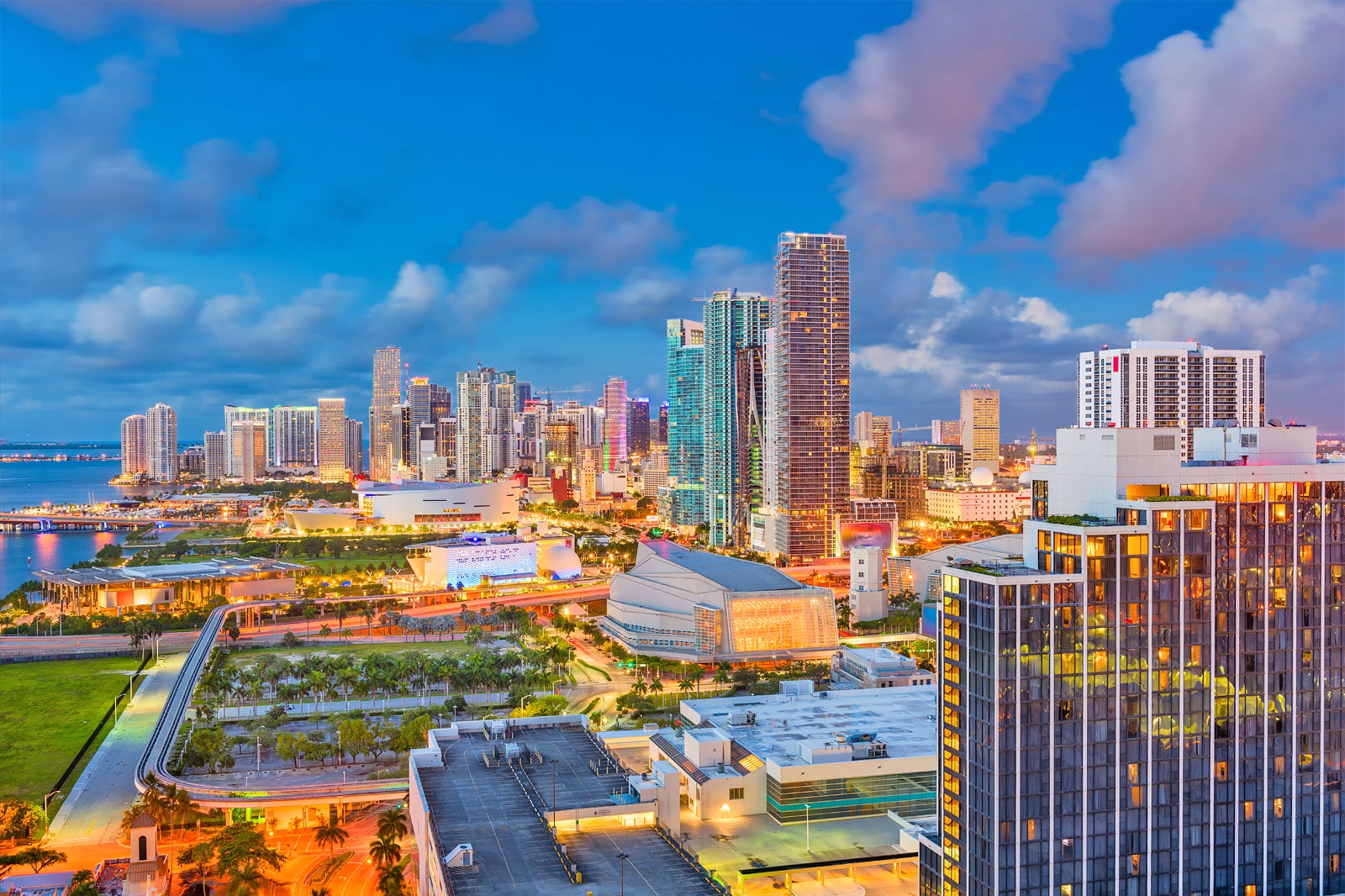 These Miami rooftop watering holes are great for chilling with the views, and they can help you make the most out of the city's great year-round weather. Miami Beach is home to a few, such as the glitzy Juvia on the rooftop of a parking garage at the western end of Lincoln Road. In Downtown Miami, Area 31 is on the 16th floor of the Kimpton EPIC Hotel and overlooks the Miami River and Biscayne Bay. Although not on a skyscraper, the Rooftop at E11EVEN offers an all-inclusive nightspot experience, with weekly live music and DJs.
7
Dine by candlelight at the waterfront
Romantic dining in Miami with bay views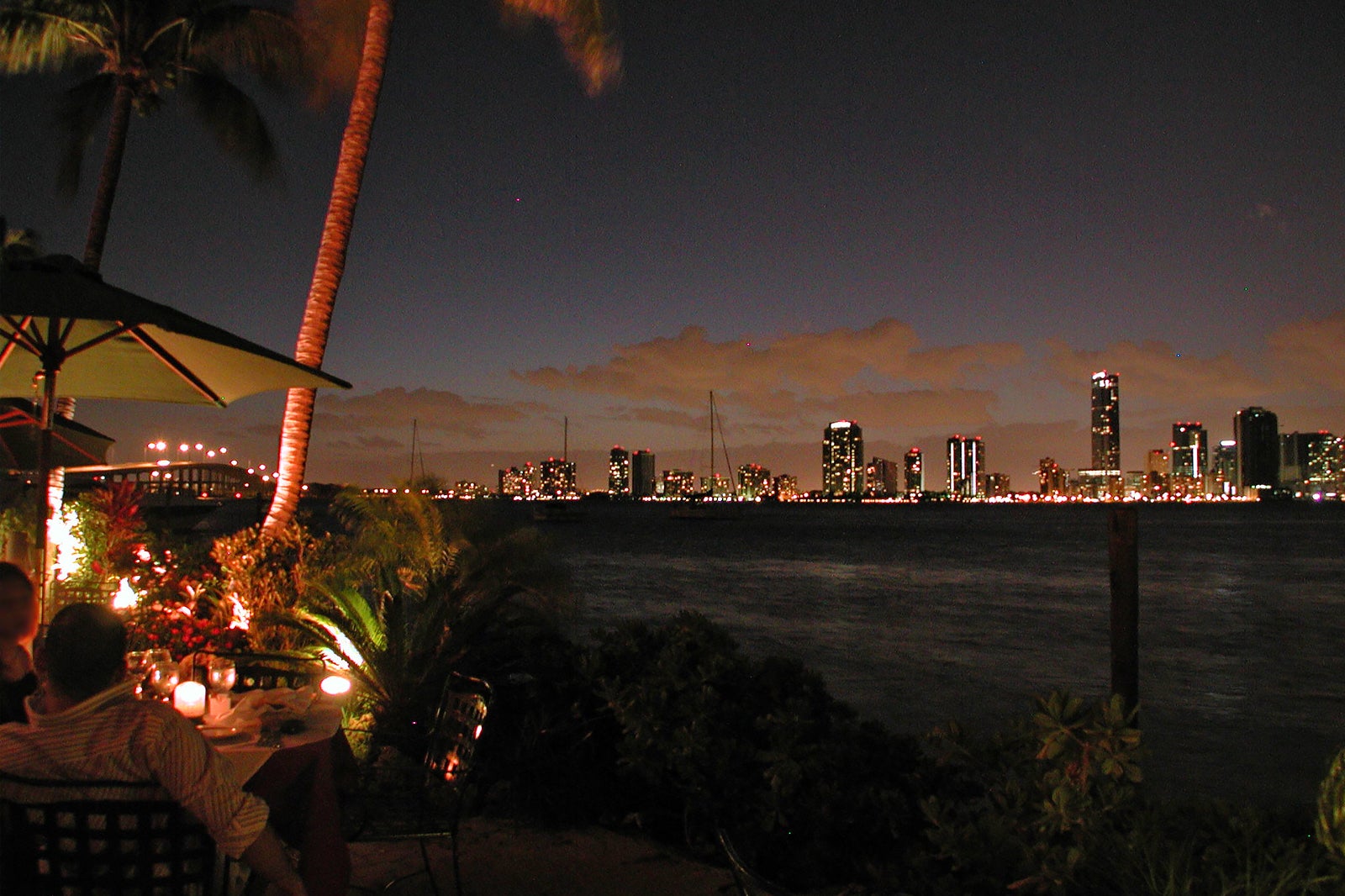 Book your romantic dinner at Miami's great waterside venues. There's Crazy About You, that's ideal for date nights with its cool combo of views over Brickell Bay, delicious and well-varied international cuisines, and a good selection of wines. Their seafood platter can be a great choice, with rock crabs, oysters, and shrimp. For great dining with sunset views, there's the Rusty Pelican on the western tip of Key Biscayne. The stylish restaurant's top floor is perfect for caviar and champagne, with views over the marina and the Miami skyline.
photo by Carsten Titlbach (CC BY 2.0) modified
8
Sail into a sunset on a luxury yacht
Set sail and soak in Miami's stunning sights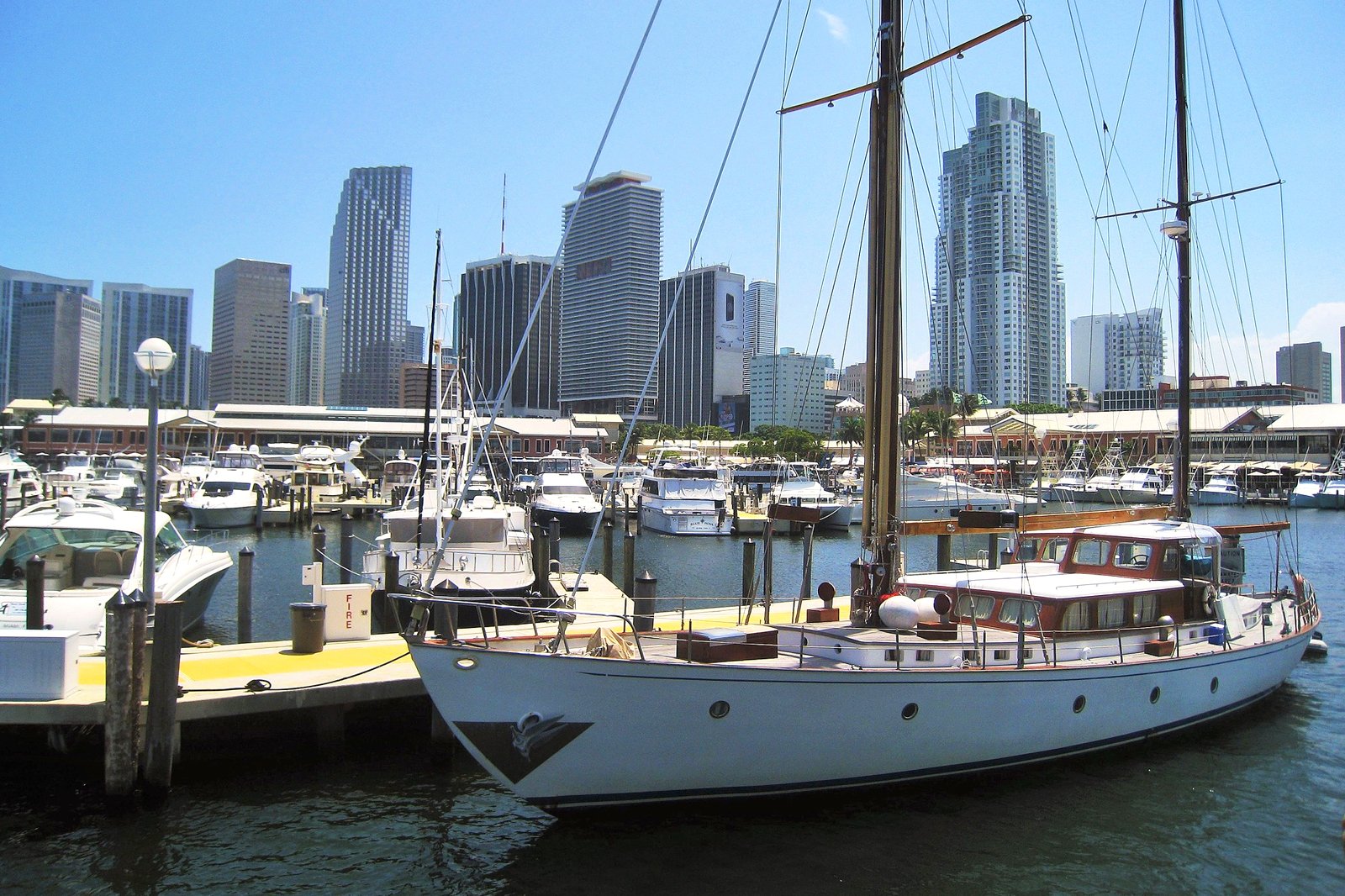 Cruising over the glistening waters of Biscayne Bay at sunset can be truly memorable as you raise a glass of wine or champagne with the stunning skyline of Miami on the horizon and the sky gradually turning crimson. Most sailing cruises steadily pass by most of Miami's scenic landmarks, such as Millionaire's Row and the rich architectural features of buildings in the Art Deco District. Among the notable luxury yacht charters is Miami Sailing. They provide private cruises as well as intimate sunset dining charters.
Location: 3400 Pan American Dr, Miami, FL 33233, USA
Open: Daily from 9 am to 9 pm
Phone: +1 786-423-3131
9
Learn to salsa together
Pick up some sensual moves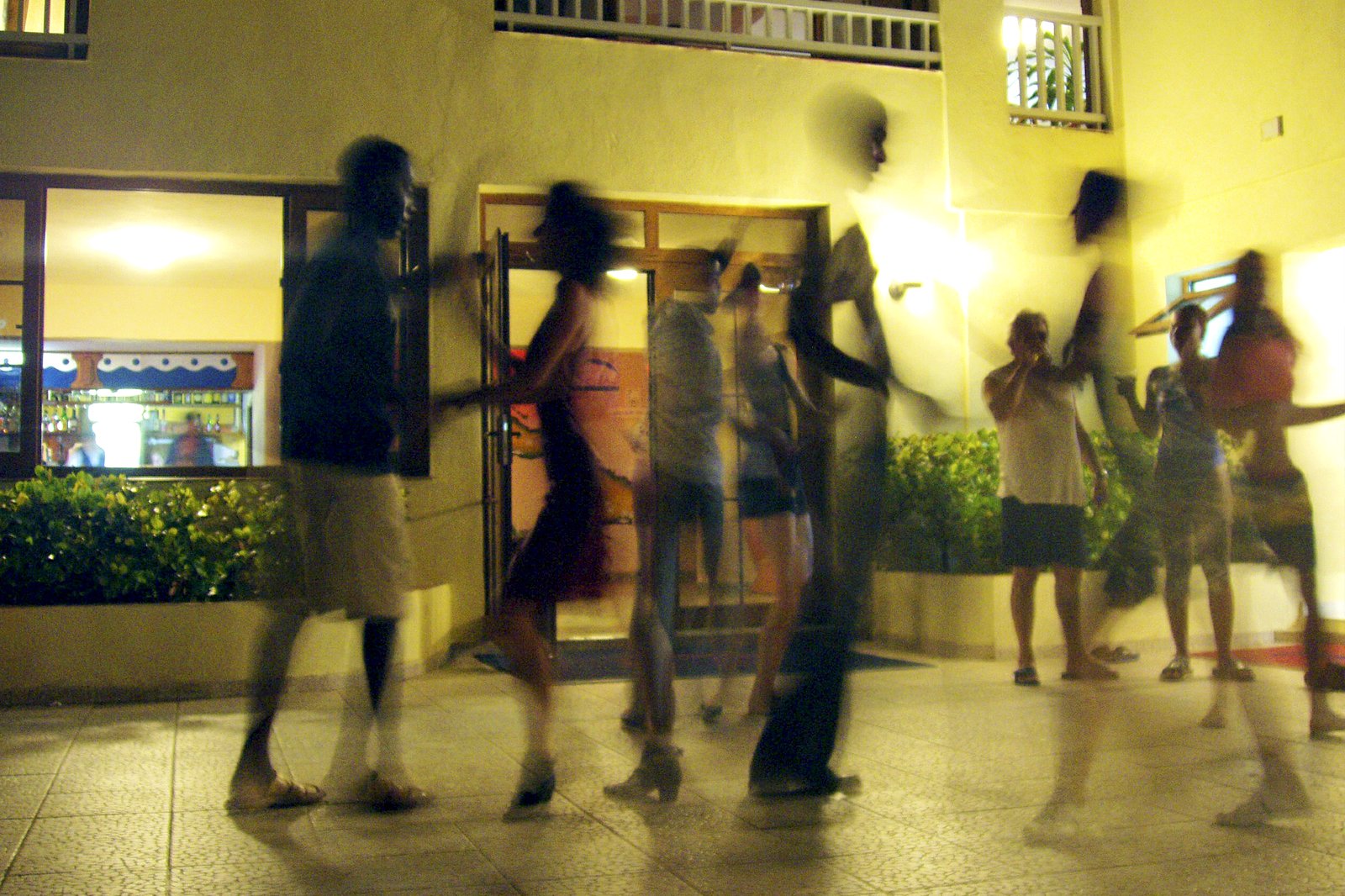 As one of the most sensual dances, salsa can be great for a date night in Miami. Salsa doesn't only provide you both with a full-body workout, but it can also help spice up your relationship. Miami Beach has a good collection of salsa workshops where you can enrol for classes together. There's Salsa Mia, a lively nightspot that offers dance lessons and events for couples. There are also Salsa Fever Miami and SALSA Central, both of which have classes for total beginners.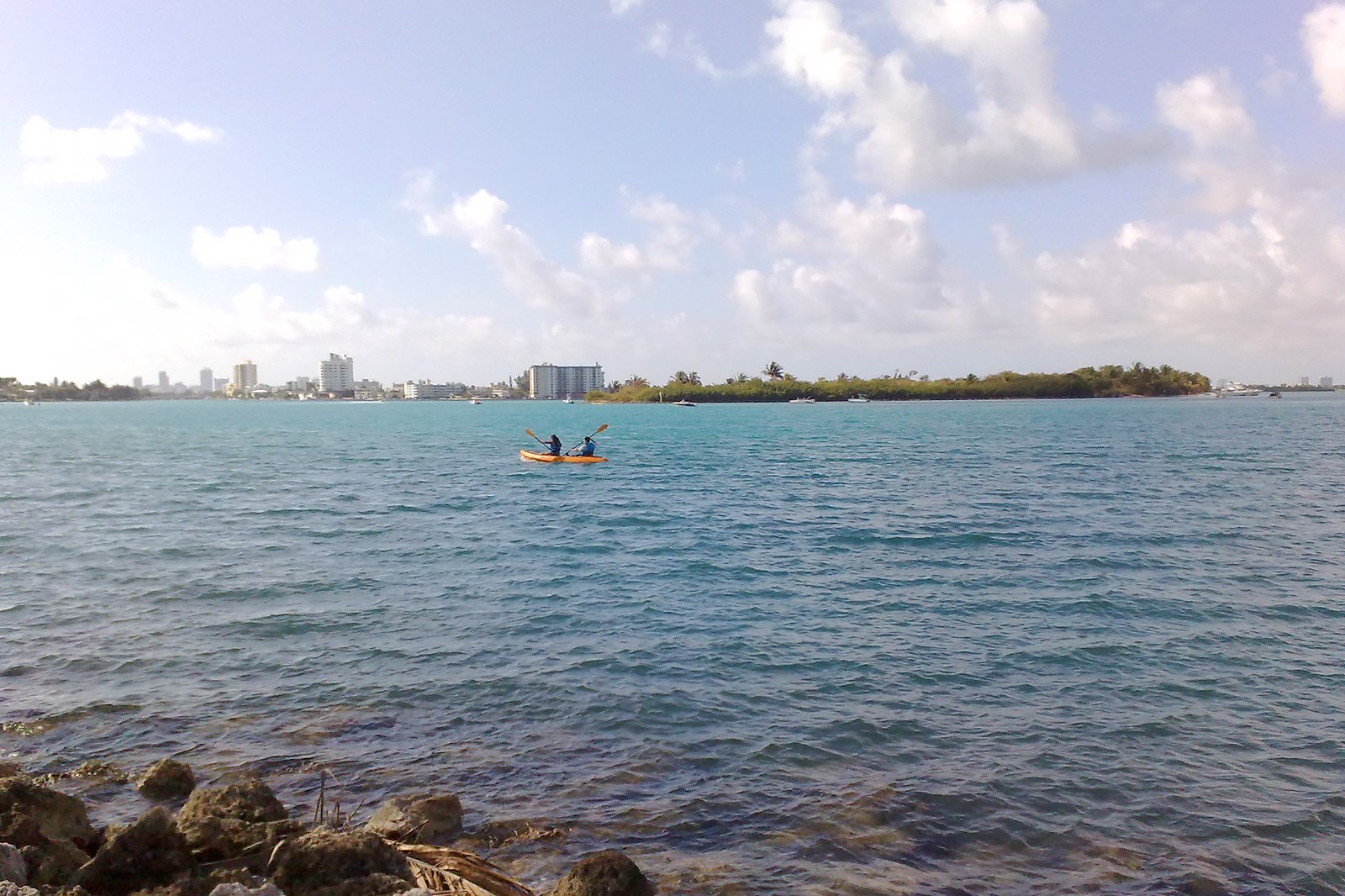 After you've experienced Miami's glitz and glamour, you might consider enjoying some of the best nature scenes in Florida together. The Oleta River State Park is Florida's largest urban park and can be a good choice for a romantic day out among nature. There's plenty to do, including hiking, biking, kayaking, and canoeing, all of which you can enjoy while surrounded by some of the Atlantic coast's most lush mangrove forests.
Read more
Location: 3400 NE 163rd St, North Miami Beach, FL 33160, USA
Phone: +1 305-919-1846
Back to top