Grand Central Terminal Station is one of the most iconic landmarks in New York City, located right in the heart of downtown Manhattan on Park Avenue and 42nd St. This train station is a mecca of excitement and one of the most visited buildings in the Big Apple.
Grand Central is packed with shops, restaurants, and iconic paintings, making it much more than a train station. In fact, its lower concourse is a local favourite for enjoying a quick bite to eat in midtown and the extravagant market is a favourite for grabbing snacks to enjoy in Central Park. Whether you're looking for a place to enjoy some people watching or just looking to kill a few hours, you'll find there's no shortage of things to do in Grand Central Terminal Station.
Grand Central Terminal Station in New York - one of the highlights of 11 Best Things to Do in New York and 10 Free Things to Do in New York (Read all about New York here)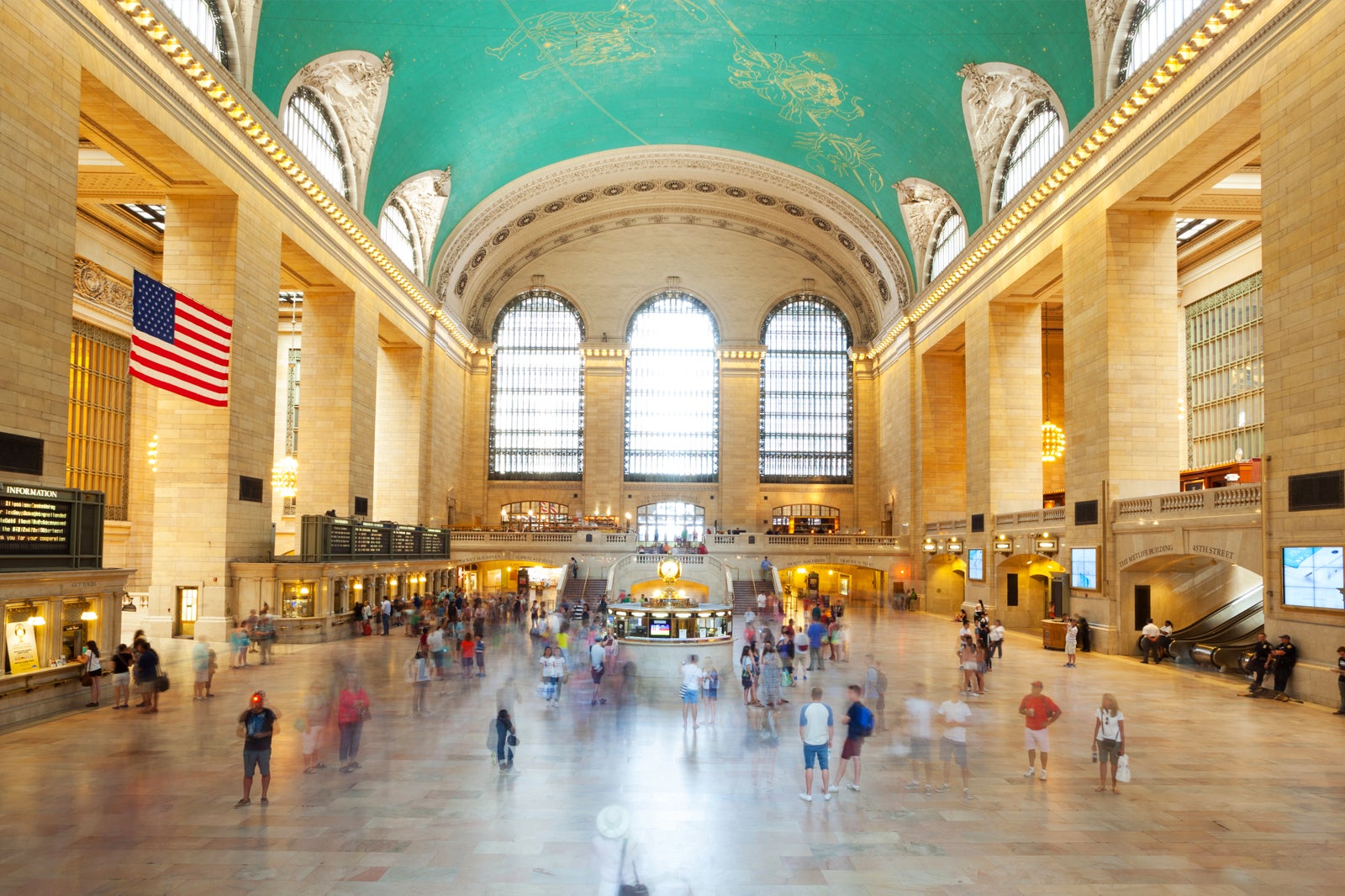 What are the highlights of Grand Central Terminal Station?
Every year, millions of visitors travel to Manhattan by train, most arriving at Grand Central Terminal or New York Penn Station. While Penn Station is the busiest in terms of transportation activity, Grand Central receives millions of visitors each year for much more than simply catching the train. Built in 1913, the building has kept much of its historical charm intact, making it feel more like a luxury museum than a busy train station.
The first place you should head in Grand Central is the stunning main concourse. This room is 275 ft long and features a ceiling painted with an astronomical mural and a famous clock above the Information Booth, known as the "Crown Jewel of Grand Central". Back in the day, before cell phones, this clock was known as the ideal meeting spot in NYC. It's so iconic that, when you would hear New Yorkers say: "meet me at the clock", there was no need to specify which one.
Like many other train stations, you'll find clocks almost everywhere you turn. If you take a look at the time, you may think it's wrong because it's a minute faster than your watch. A fun fact about Grand Central Terminal Station is that this is actually done on purpose to ensure commuters aren't late for their trains.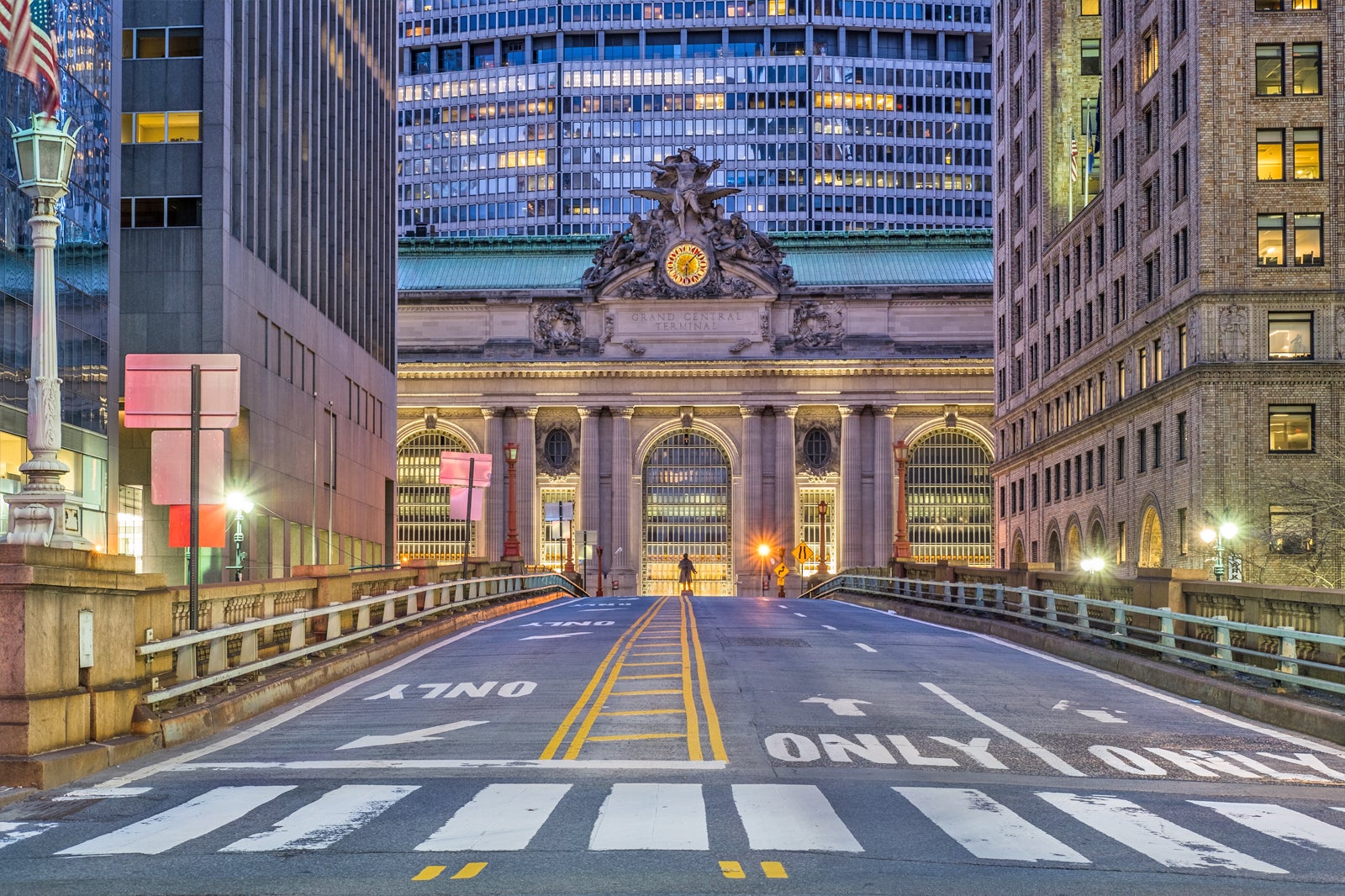 What are the best things to do at Grand Central Terminal Station?
Outside of being a hub of transportation and featuring a beautiful main concourse, there are over 60 shops and 35 places to eat in the station. There are a few high-end restaurants like the famous Oyster Bar, but if you're looking for a quick place to dine, head downstairs to the Dining Concourse. Here you'll find popular eateries like Shake Shack, Magnolia Bakery and almost every cuisine at the many fast-casual options.
If you're in the mood for some shopping, you'll find stores nestled throughout the entire train station. As you explore, you can find unique souvenirs and gifts in their quirky boutiques and luxury shops or enjoy shopping at brand-name stores like Apple and Banana Republic. Another great place not to miss is the Grand Central Market. This European-style market is just off the main concourse and features local businesses selling everything from gourmet snacks to unique gifts.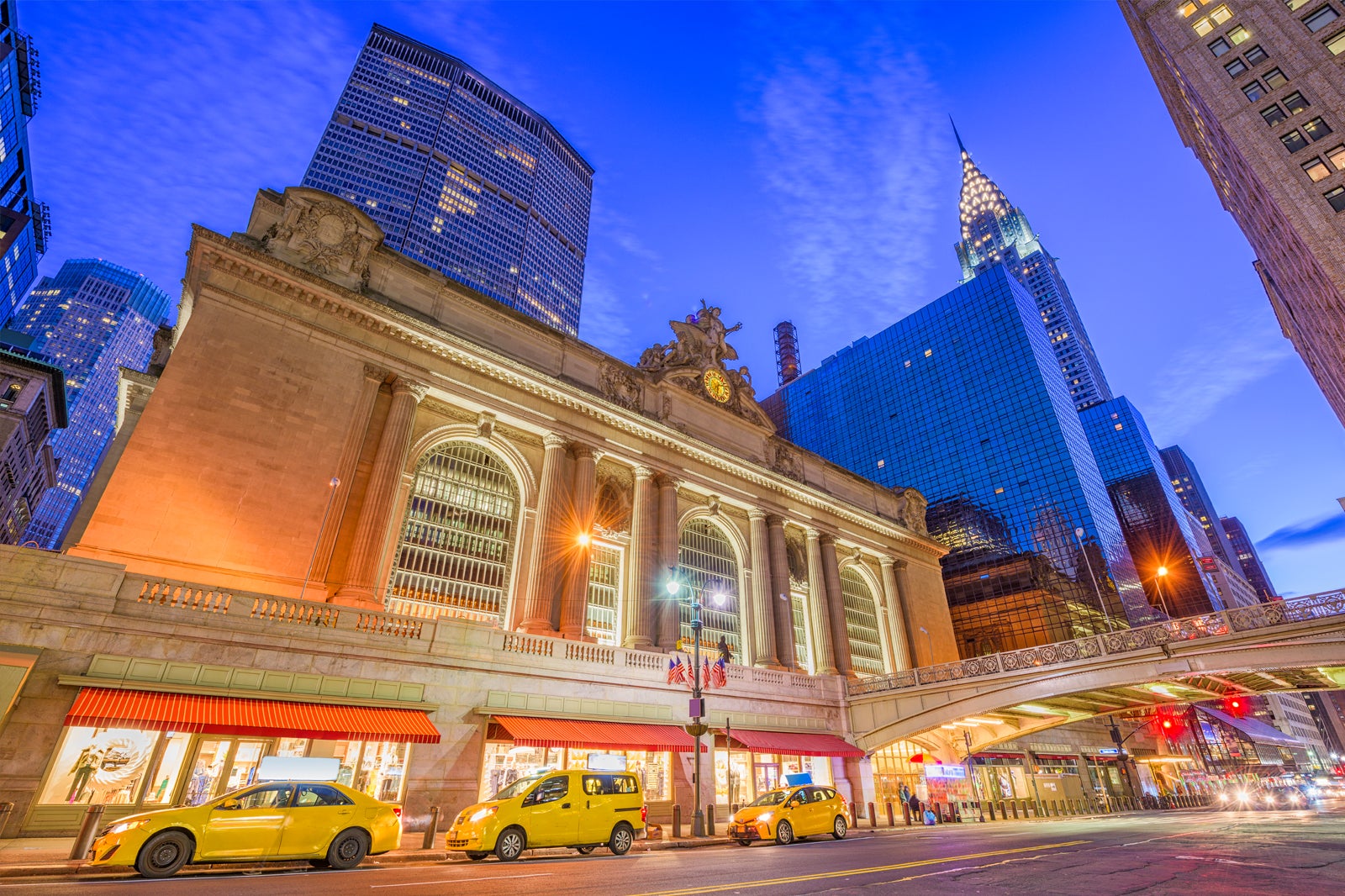 Good to know about Grand Central Terminal Station
There are dozens of ways to get to Grand Central Terminal Station. It's easy to walk to from Times Square, Central Park, and Bryant Park. If you're a bit further out, you can easily hop on the Subway (get off at Grand Central–42 St station) or hail a cab. Whether you're looking to escape the cold, wanting to enjoy some of New York's most famous architecture, or craving a bite to eat, Grand Central Terminal Station is a must-see when visiting Manhattan.
Grand Central Terminal Station in New York
Location: 89 E 42nd St, New York, NY 10017, USA
Open: Daily from 5.15 am to 2 am
Phone: +1 212-340-2583
Back to top