10 Best Things to Do for Couples in Las Vegas
Las Vegas's Most Romantic Places
Las Vegas may be known for its wild shows, theme parks, and all-night casinos, but there are plenty of things to do for couples looking to enjoy a romantic holiday. The 5-star hotels along the iconic Las Vegas Boulevard are often inspired by romantic European cities, such as Paris and Venice, and you can find recreations of landmarks such as the Eiffel Tower.
If you and your significant other share a love for the outdoors, plan a romantic road trip to the Grand Canyon or Lake Mead. There, you get to enjoy hours of hiking, camping, or simply enjoying breathtaking views of Nevada's landscape. Whether you're planning on a first date or celebrating your anniversary, check out our guide to Las Vegas's most romantic places.
What are the best things to do for couples in Las Vegas?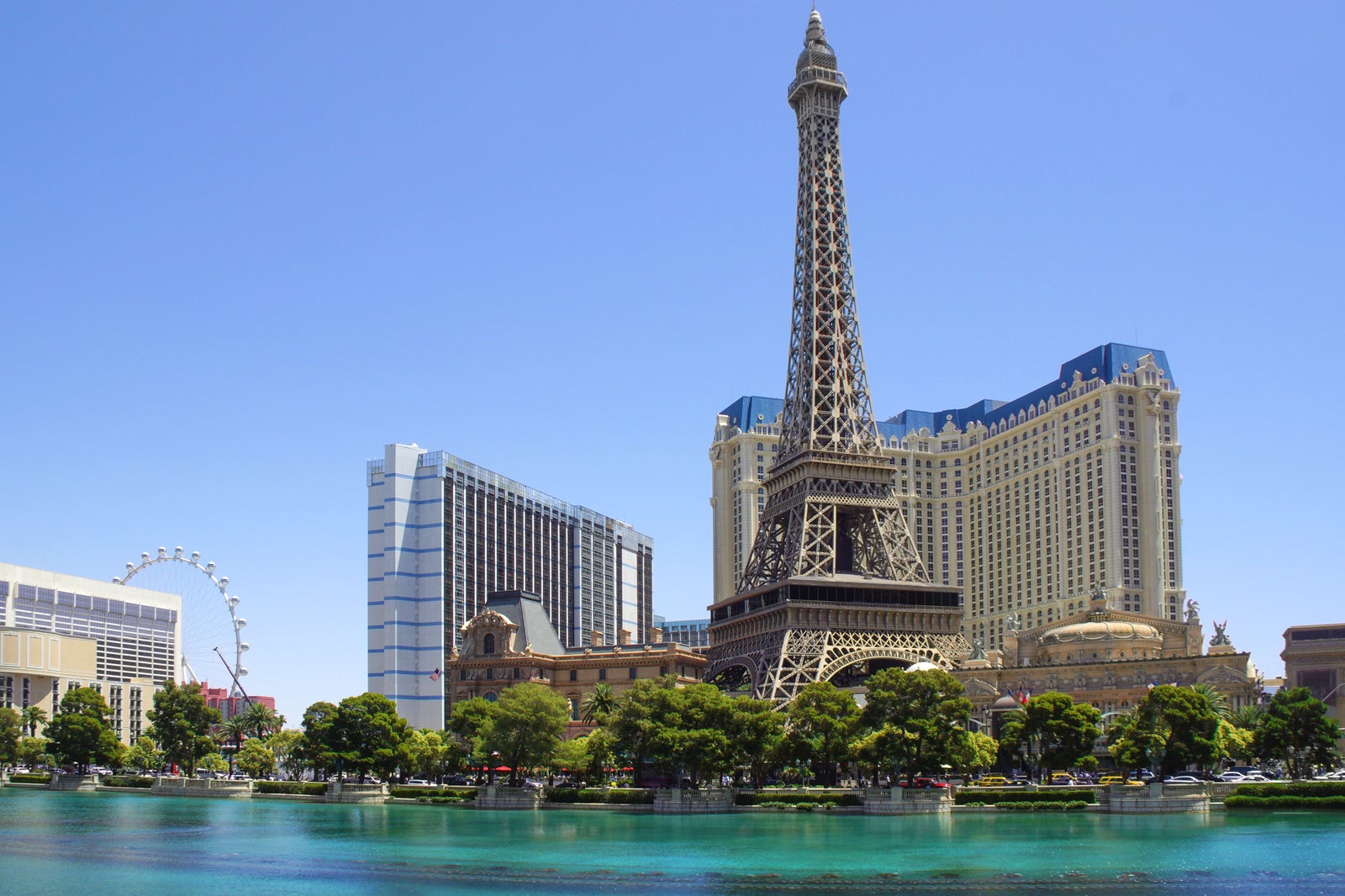 The Eiffel Tower Experience at Paris Las Vegas is a half-scale recreation of France's most romantic landmark. A glass elevator takes you to the 46th-floor observation deck, where you can enjoy panoramic views of The Strip and the surrounding landscape. A popular activity for couples is attaching love locks to the fence near the observation deck. Paris Las Vegas also has many recreations of Parisian buildings, including the Arc de Triomphe and the Paris Opera House.
Read more
Location: 3655 S Las Vegas Blvd, Las Vegas, NV 89109, USA
Open: Daily from 10 am to 1 am
Phone: +1 888-727-4758
2
Enjoy a gondola ride at The Venetian
Ride along the faux Venetian canals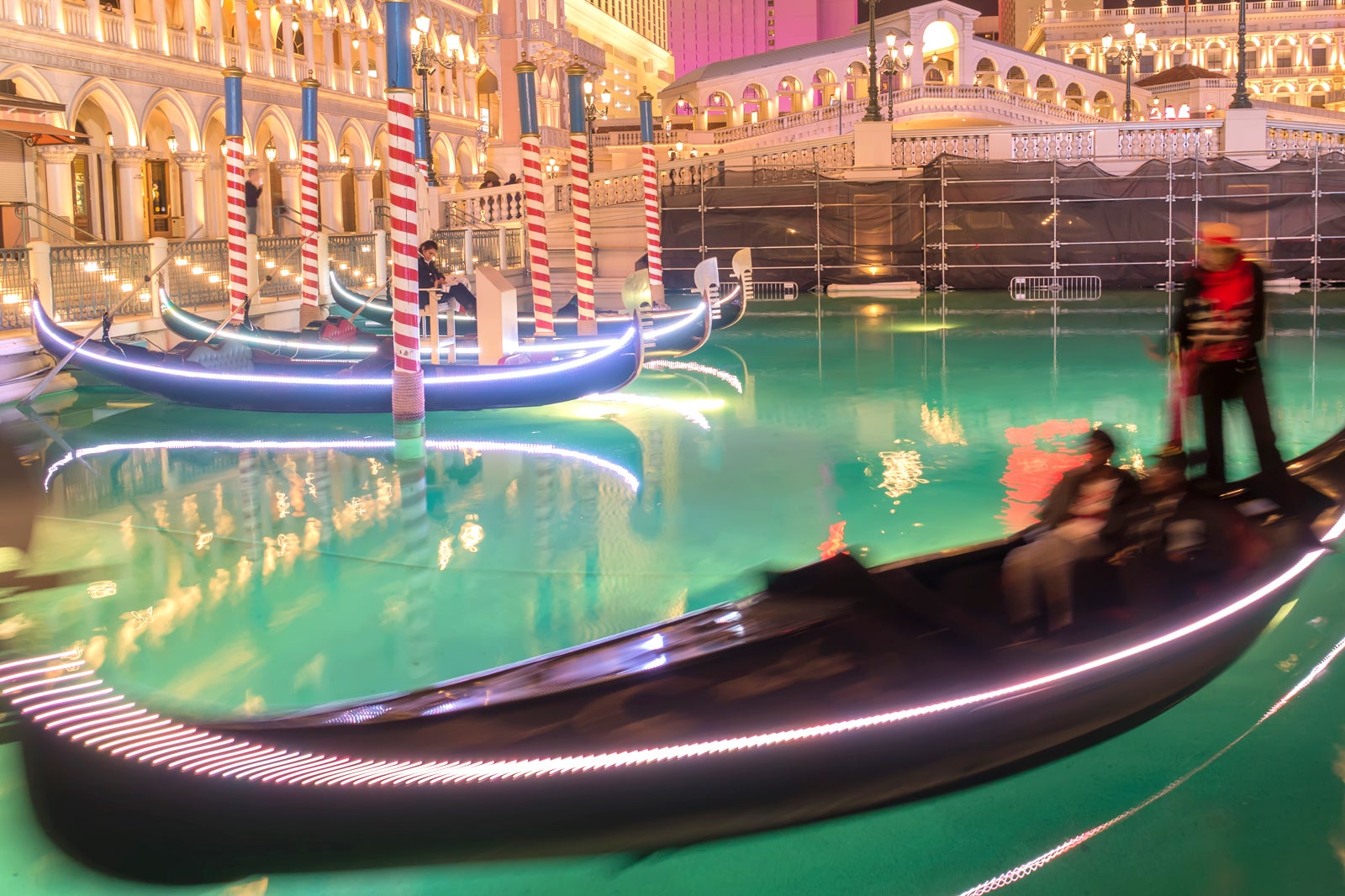 Couples
Families
Photo
Group
The Venetian Hotel is renowned for its indoor and outdoor canals that wind under beautiful arched bridges and among the Grand Canal Shoppes. One of the most romantic things to do here is to hop on a gondola and simply enjoy the view of Italy-inspired buildings and sky-painted ceilings. Look out for Streetmosphere, a daily theatrical performance consisting of stilt walkers, jugglers, and dancers in elaborate costumes. 'Living' statues can also be found throughout the emporium, ready to surprise unsuspecting people from time to time. A private gondola ride for 2 people costs around $116, while a 4-person gondola ride is priced at $29 per person.
Location: 3355 S Las Vegas Blvd, Las Vegas, NV 89109, USA
Open: Indoor: Sunday – Thursday from 10 am - 11 pm, Friday – Saturday from 10 am to midnight. Outdoor: Sunday – Thursday from 5 pm to 10.45 pm, Friday – Saturday from 5 pm to 11.45 pm
Phone: +1 877 691 1997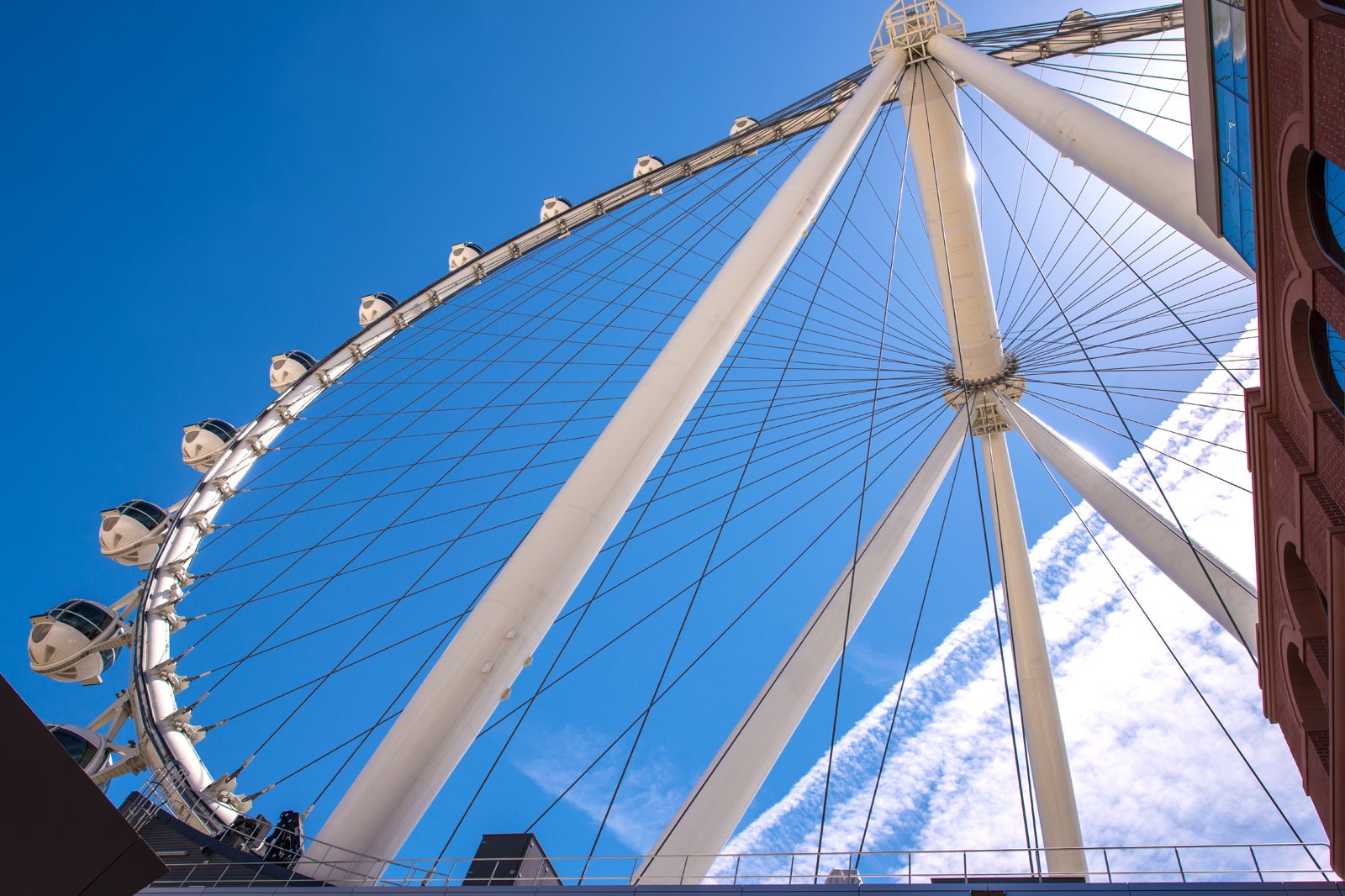 At a whopping 550ft tall, the High Roller certainly offers some impressive views of The Strip and across a lot of Las Vegas. Amp up your ride with a chocolate tasting experience by Ethel M Chocolates, a gourmet chocolate brand dating back to 1981. Fans of chocolate get to sample a variety of premium chocolates with a glass of wine while an official chocolatier shares the techniques used in creating these treats. As alcohol is served in the experience, the High Roller Chocolate Tasting is only available for those aged 21 and older.
Read more
Location: 3545 S Las Vegas Blvd, Las Vegas, NV 89109, USA
Open: Thursday from 5 pm to 8.30 pm
Phone: +1 702-322-0593
4
Cirque du Soleil
Catch the "O" stage at the Bellagio
Cirque du Soleil is a legendary acrobatic troupe that performs numerous shows in Las Vegas, but O is perhaps the most remarkable. The special stage in the Bellagio transforms into a 1.5-million-gallon swimming pool in an instant, changing the performance from one of breathtaking acrobatics to a display of synchronised swimming. Featuring 85 talented performers, some of whom are former Olympic athletes, it's a very memorable show.
Location: 3600 S Las Vegas Blvd, Las Vegas, NV 89109, USA
Phone: +1 888-488-7111
5
The Fountains of Bellagio
Dance to romantic tunes at this impressive fountain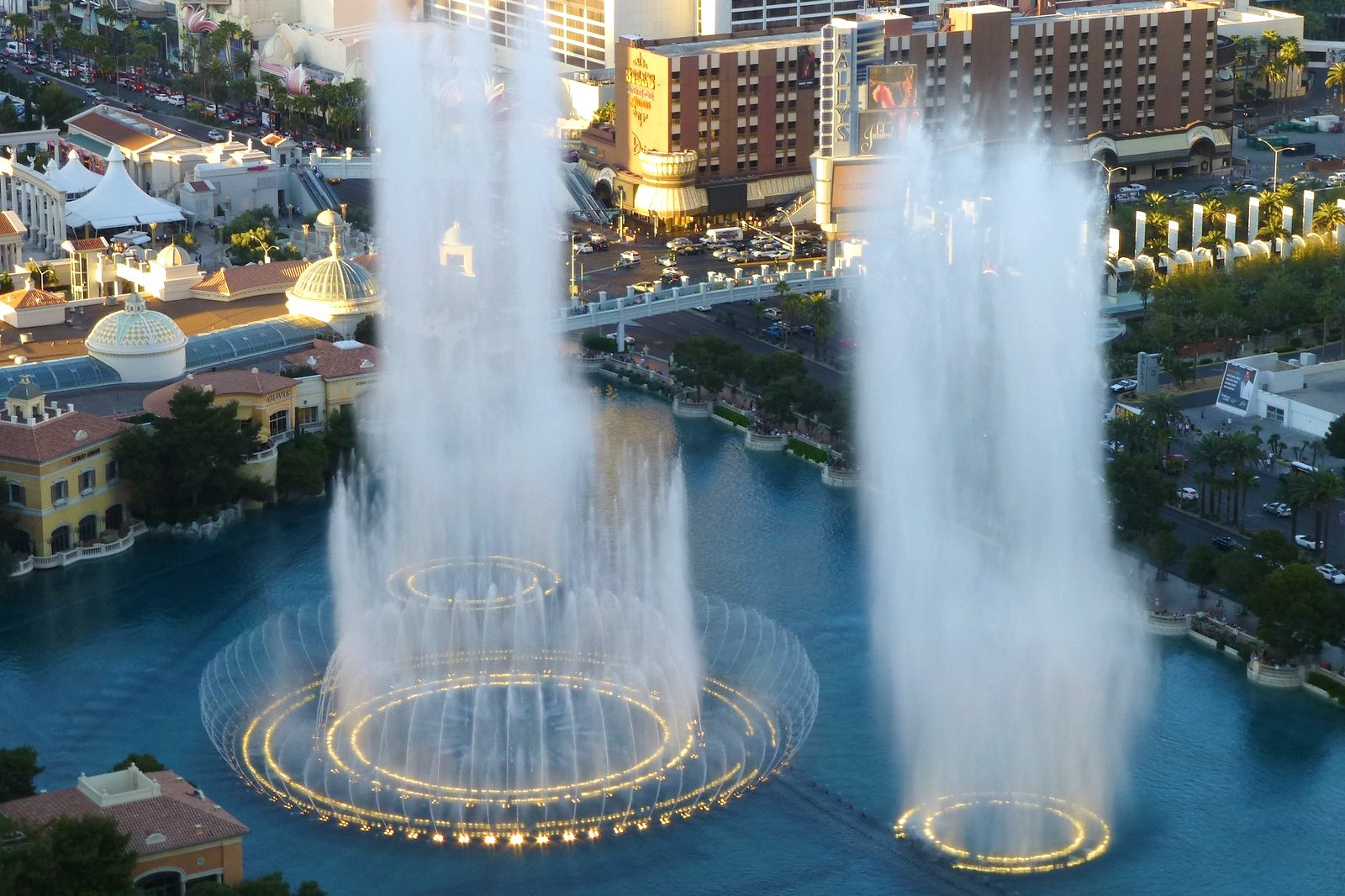 Couples
Families
Budget
Photo
Catch impressive water shows at The Fountains of the Bellagio Hotel, which has over 1,200 spritzers across Lake Bellagio, on the Las Vegas Boulevard. Every 30 minutes, these fountains shoot water up to 460 feet into the air and synchronise to love songs playing in the background. Classic tracks include "My Heart Will Go On" by Celine Dion, and "Your Song" by Sir Elton John. Best of all, The Fountains of Bellagio show is free to enjoy, so you can treat your date to a romantic dinner afterwards.
Location: 3600 S Las Vegas Blvd, Las Vegas, NV 89109, USA
Open: Monday - Friday from 3 pm to 8 pm, Saturday from 12 pm to midnight, Sunday from 11 am to midnight
Phone: +1 702-693-7111
6
Helicopter tour of the Grand Canyon
Enjoy impressive views of the iconic canyon and its surrounding desert landscape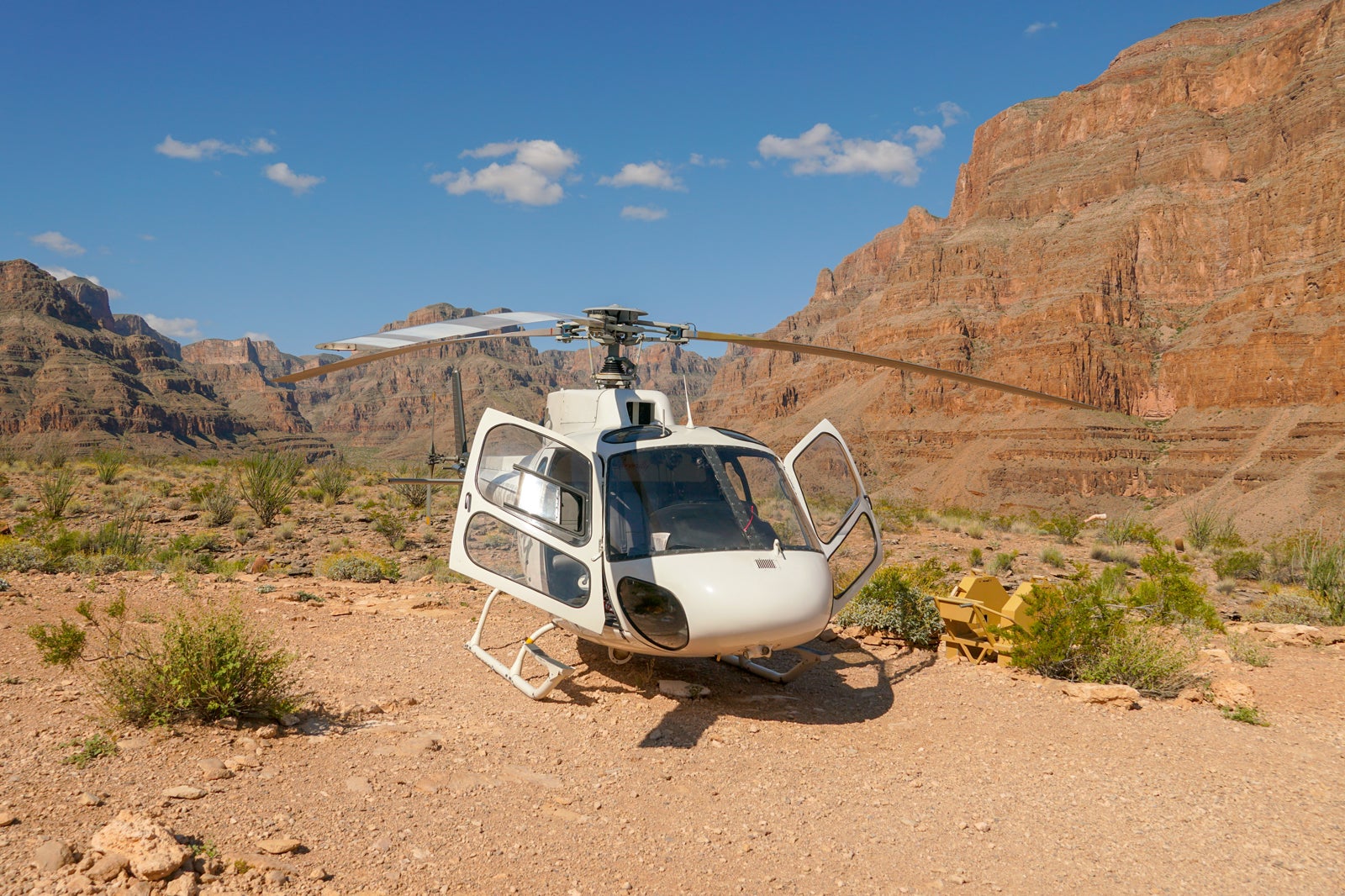 A helicopter ride to the Grand Canyon is a worthwhile expense when you're in Las Vegas, as you get to soar over the iconic canyon and its vast surroundings. The tour typically takes place in the morning so that you can enjoy the best view of this natural wonder. Aside from the Grand Canyon, you also get to see other landmarks from a bird's-eye view, including the Hoover Dam, Mojave Desert, Lake Mead, and the famous Las Vegas Strip.
Location: Grand Canyon, Arizona, USA
7
Get a couple's massage
Be pampered from head to toe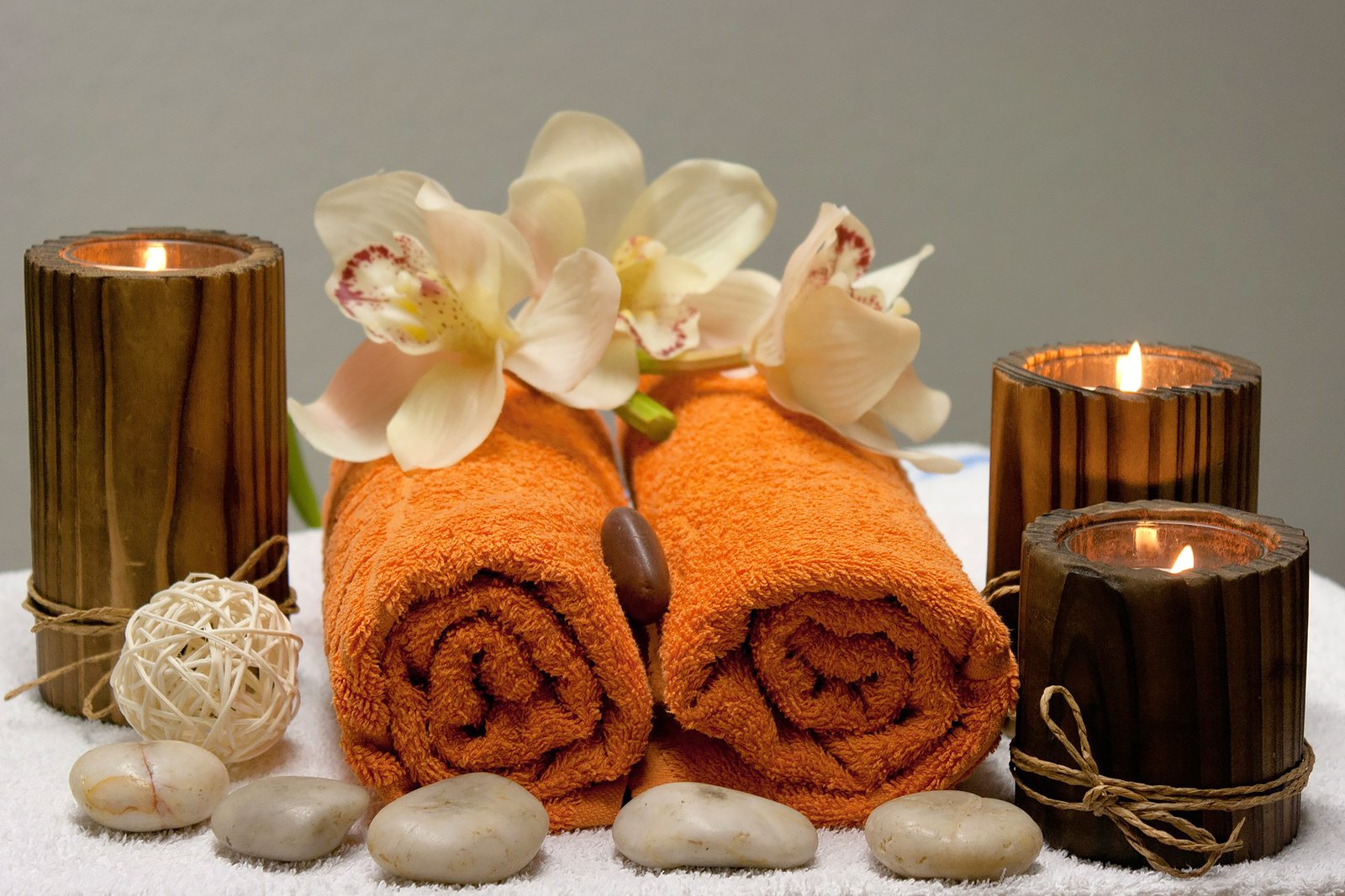 Take some time away from the slot machines and enjoy a relaxing massage with your loved one. Las Vegas' hotels are often fitted with luxurious spas where you can get couples' massages, facials, and body treatments during your holiday. For something out of the ordinary, try salt therapy (or halotherapy) at Salt Room LV, which conducts massage treatments in a salt cave. Another popular spa in Las Vegas is NV Float, where you get to float (and relax) inside a sensory deprivation tank.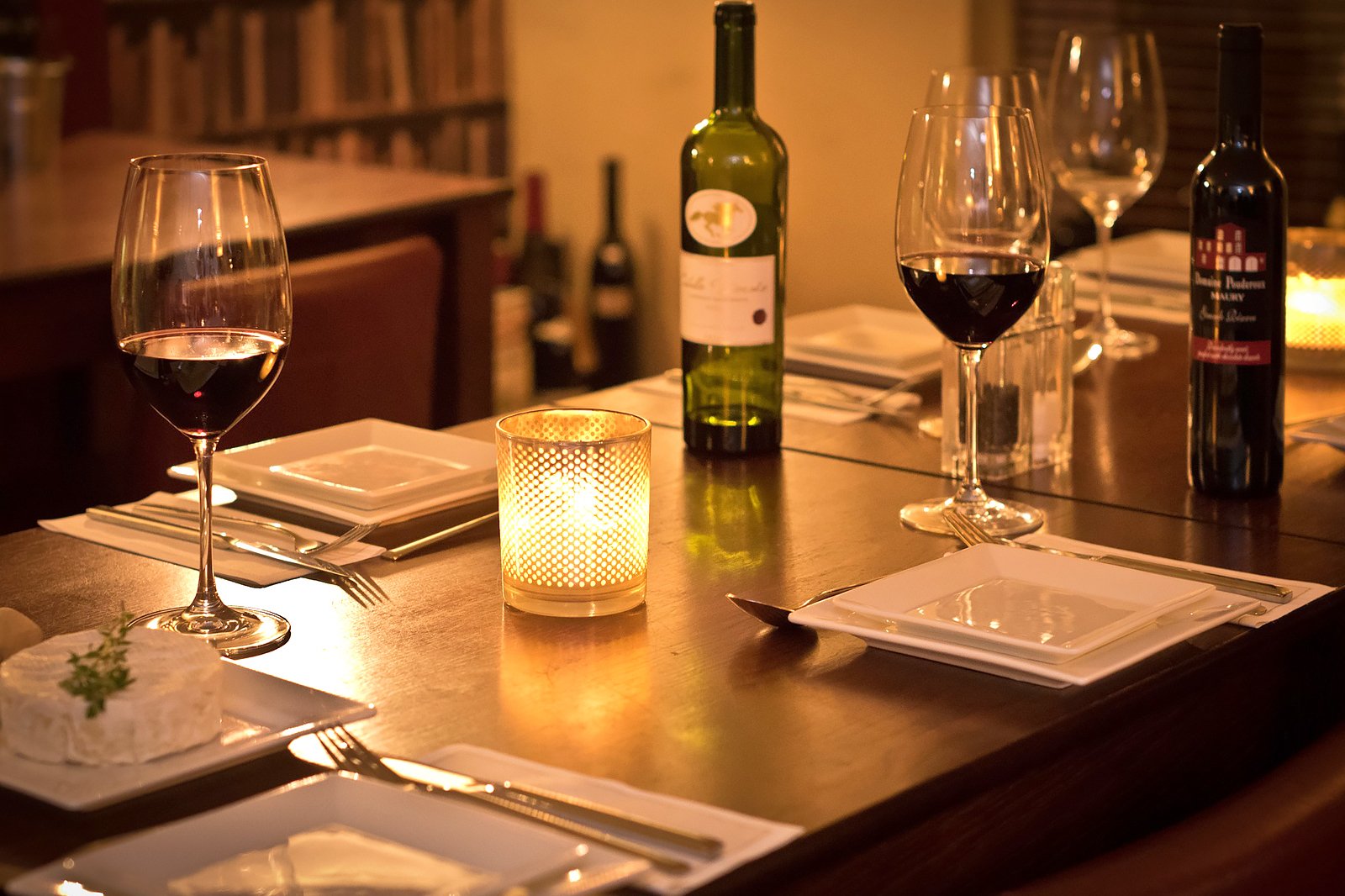 The Las Vegas Strip is lined with exotic hotels and casinos, each containing outstanding restaurants, theatres, and bars. This iconic stretch of South Las Vegas Boulevard is one of the most popular nightlife destinations in the world. There's even a bus service, which runs from Mandalay Bay up to the Fremont Street Experience, with stops at every casino along the way. Popular dinner spots for couples on The Strip include Mandarin Oriental's Twist by Pierre Gagnaire, Bavette's Steakhouse & Bar, and Prime Steakhouse at The Bellagio.
Read more
Location: S Las Vegas Blvd, Las Vegas, NV 89109, USA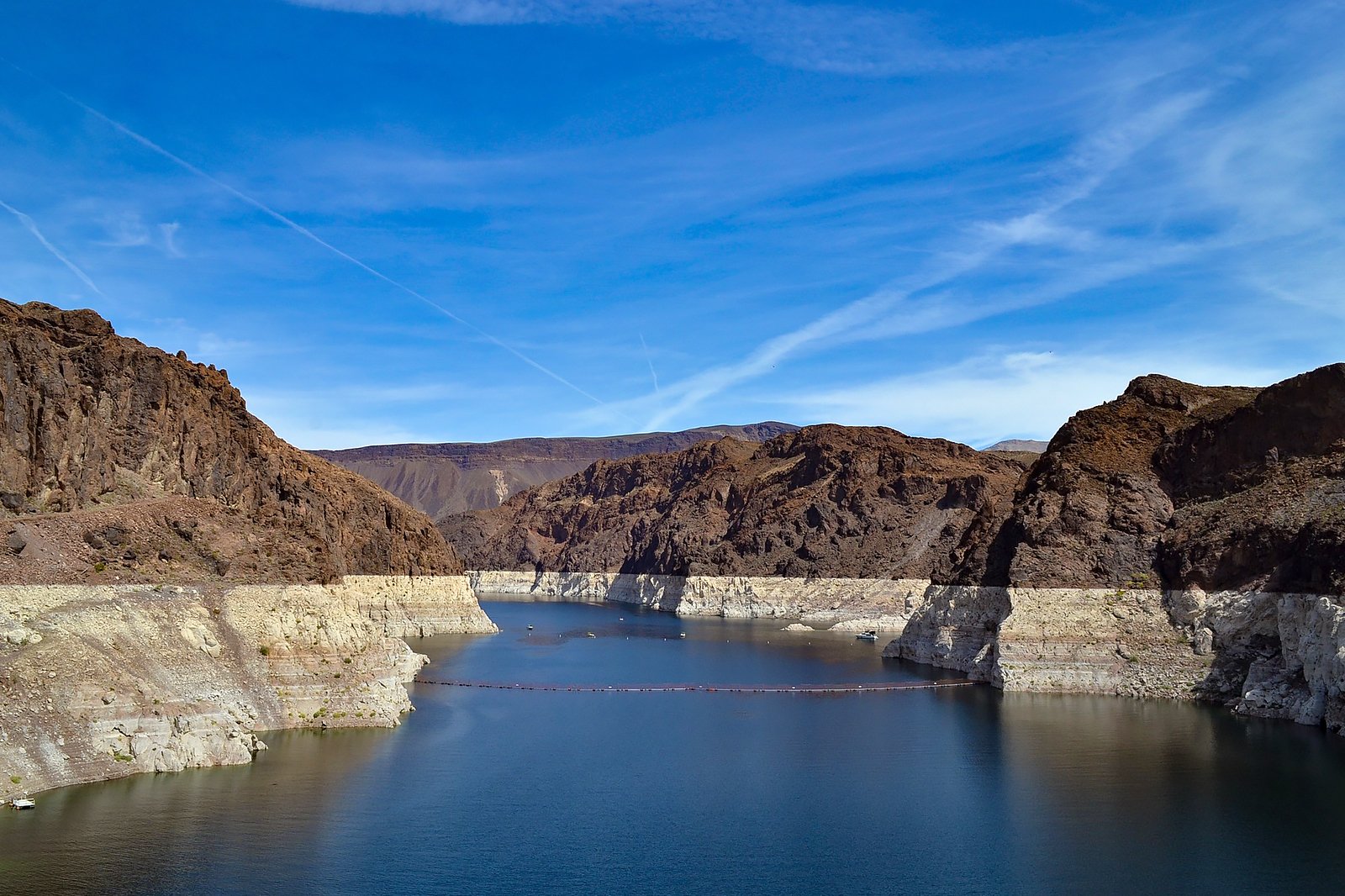 Couples
Families
Budget
Adventure
Lake Mead offers a breath of fresh air from Las Vegas's neon-lit casinos, amusement parks, and many attractions. Located 25 miles southeast of The Strip, book a hotel near Lake Mead Recreation Area for a visit packed with volcanic canyons, scenic trails, and natural hot springs overlooking the Colorado River. Hiking trails leading to these springs can be rather challenging, so be sure to pack appropriate shoes and clothing before making your way to Lake Mead.
Read more
Location: 601 Nevada Way, Boulder City, NV 89005, USA
Phone: +1 702-293-8906
10
Get married in true Vegas style
Have your marriage officiated by the King of Rock 'n' Roll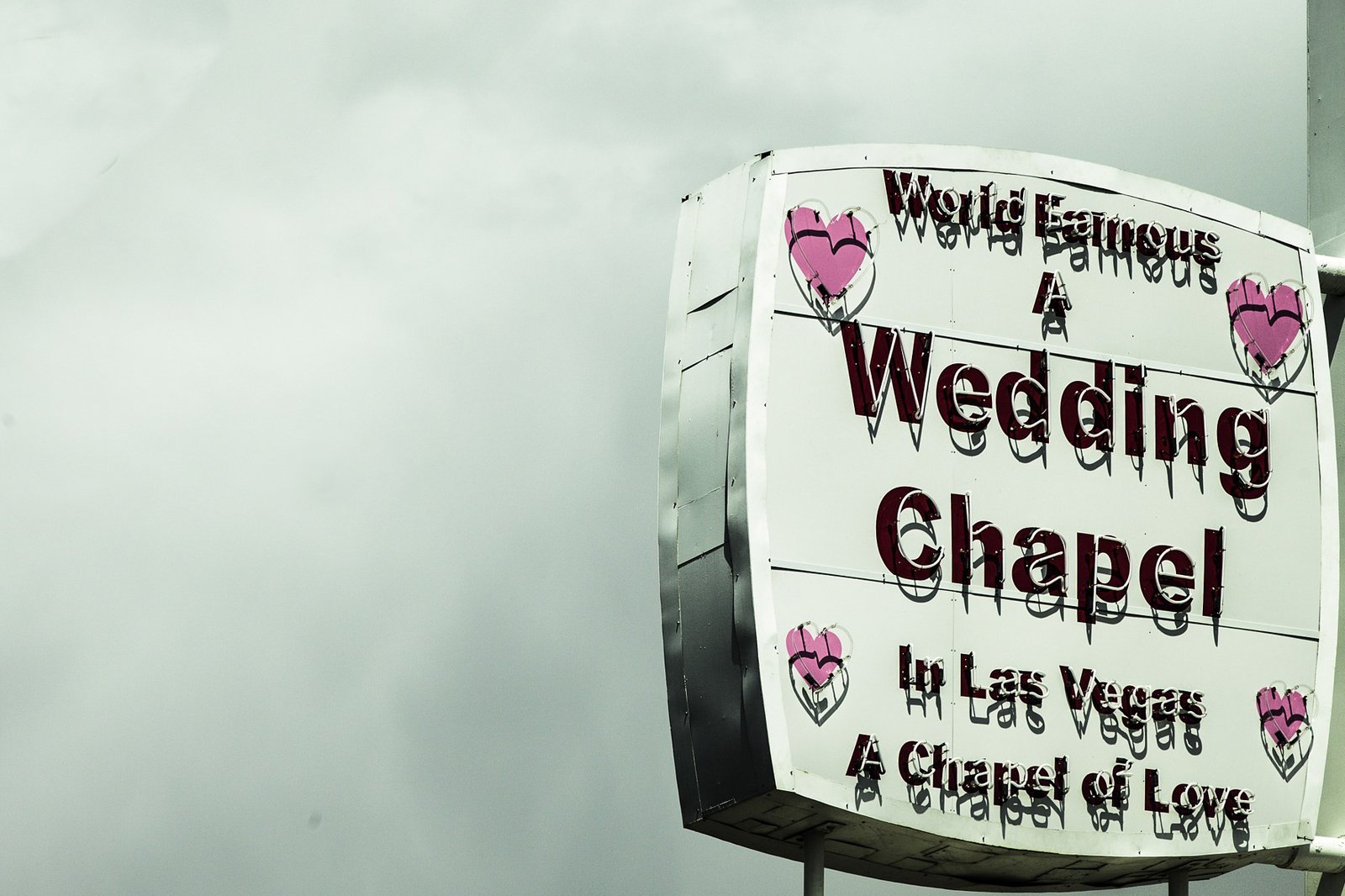 If you (and your beloved) have a flair for the dramatic, getting married in true Vegas style is the way to go. Married couples can also have fun renewing their vows here, with ceremony conductors often dressing up as celebrities, the most famous being Elvis Presley. You'll be presented with a commemorative marriage certificate holder and a replica of Elvis and Priscilla's marriage certificate.
Back to top