Which Part of Spain is Right for You?
There's a Place in Spain That Ticks All Your Boxes
Spain is one of the best places in Europe for a holiday by the sea, but the sheer variety of its urban and rural landscapes might surprise you. Elegant cities, world-class museums and rich art heritage contrast with arid plains, craggy limestone peaks and seemingly endless white sand.
Each region has its own music and dance – the chatter of castanets or the melodies of the Spanish guitar are well known, but you'll also hear bagpipes in the north-west and brass bands in Valencia. Traditions and festivals celebrate everything from the humble tomato to the devil jumping over babies. No matter what type of holiday you're looking for, there's at least one part of Spain that's right for you.
1
Best for beaches… the Balearics
Find the Caribbean colour palette within a short-haul flight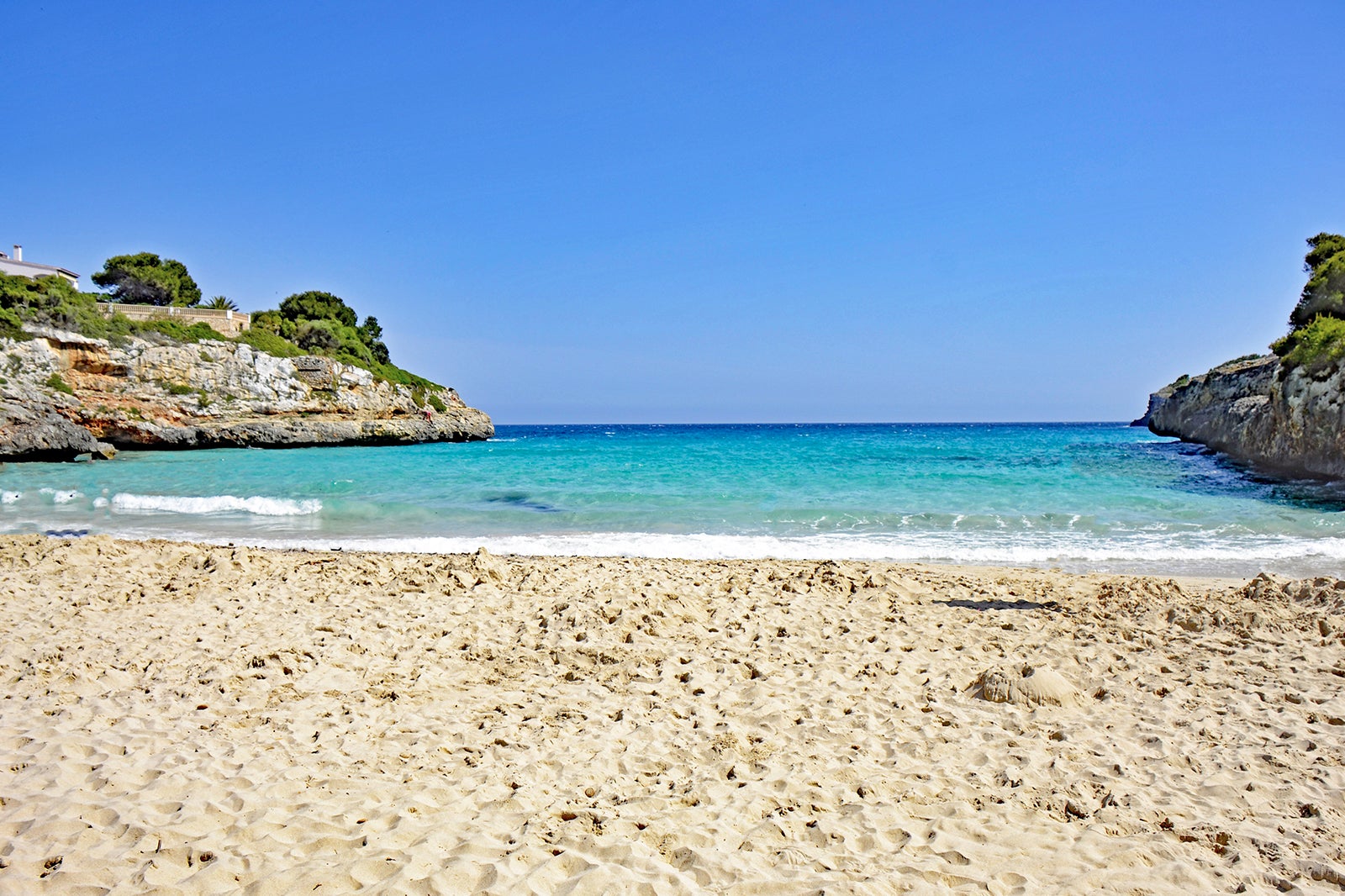 Spain has over 4,800 km of coastline and more Blue Flag beaches than any other country in the world. Pinning the 'best beach' on the Balearics is no easy task. That said, the Playa de Ses Illetas on the island of Formentera could be mistaken for a stretch of sand in the Caribbean – such is the pristine nature of its bleached sand and the vivid turquoise of its waters.
Between them, Formentera's big sisters Mallorca, Menorca and Ibiza have over 600 more beaches – to say you'll be spoiled for choice doesn't even come close. Whether you seek the solitude of a tranquil cove or a banging beach club party, the Balearics have just the beach for you.
2
Best for winter sun… the Canary Islands
The sun's likely to make an appearance no matter what time of year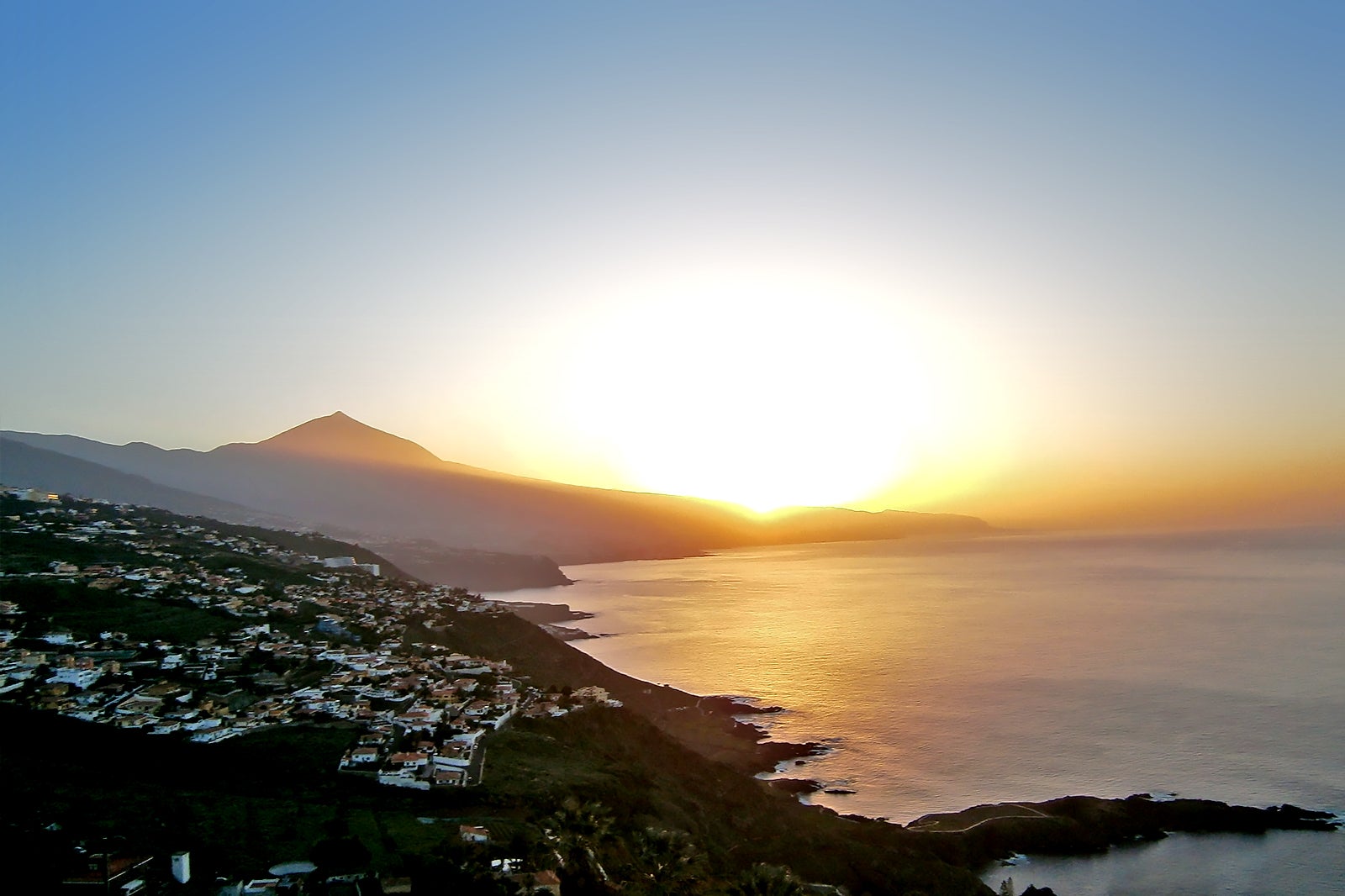 The southerly latitude of the Canary Islands makes this volcanic archipelago a sound pick for winter sun-seekers. Boasting around 300 days of sunshine a year, even in January the temperatures regularly top 20°C and sometimes get close to the 30s.
That's especially the case on Gran Canaria and Tenerife, which don't experience the winds that cast a chill over blustery Lanzarote or Fuerteventura. Even the sea is warm enough to swim in – just remember though, you'll probably need to pack a sweater for the evenings.
3
Best for budget travellers… Seville
You'll find your euros go a long way in this beautiful city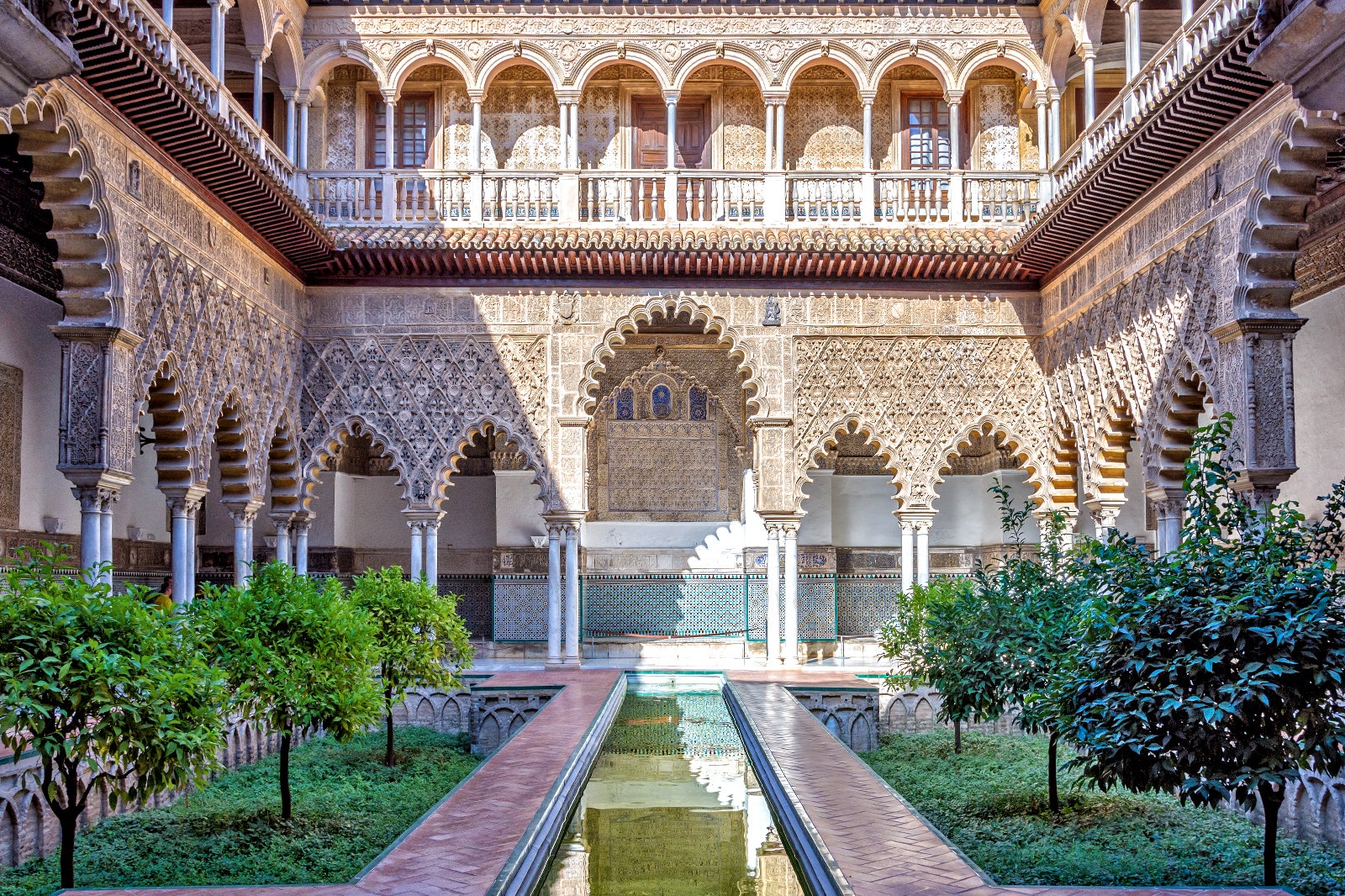 If you want surroundings fit for royalty but have a tight budget, head to Seville. Private rooms in central hotels start from €16 per person and spacious old town suites are often double that, especially if you book well ahead and outside of school holidays. It leaves you with plenty of money to fund your sightseeing trips.
Though you won't want to miss the Alcázar palace, Christopher Columbus' tomb in the city's Gothic cathedral and the tobacco factory that inspired Bizet to write the opera Carmen, it's just as rewarding to wander the whitewashed lanes of the Santa Cruz district or take a stroll in the park to the pretty Plaza de España.
photo by Gary Campbell-Hall (CC BY 2.0) modified
4
Best for families… the Costa Dorada
There's fun for ages here
The Costa Dorada is a smart choice for keeping the kids entertained, which can be a big part of a successful family holiday. Mums and dads hoping for a quiet life should consider basing themselves in Salou. PortAventura theme park is only a 15-minute drive away. The water slides of Aquopolis are even closer.
Shallow rocky coves are perfect for those young enough to be silenced with a bucket and spade. When it's the adults' turn to choose, the art and architecture of Barcelona are comfortably doable as a day trip. You can always bribe the kids with the promise of a visit to Barça's stadium or the chance to play hide-and-seek among the columns of the fairytale Parc Güell.
5
Best for food and wine… the Basque Country
Eat, drink and be merry in northern Spain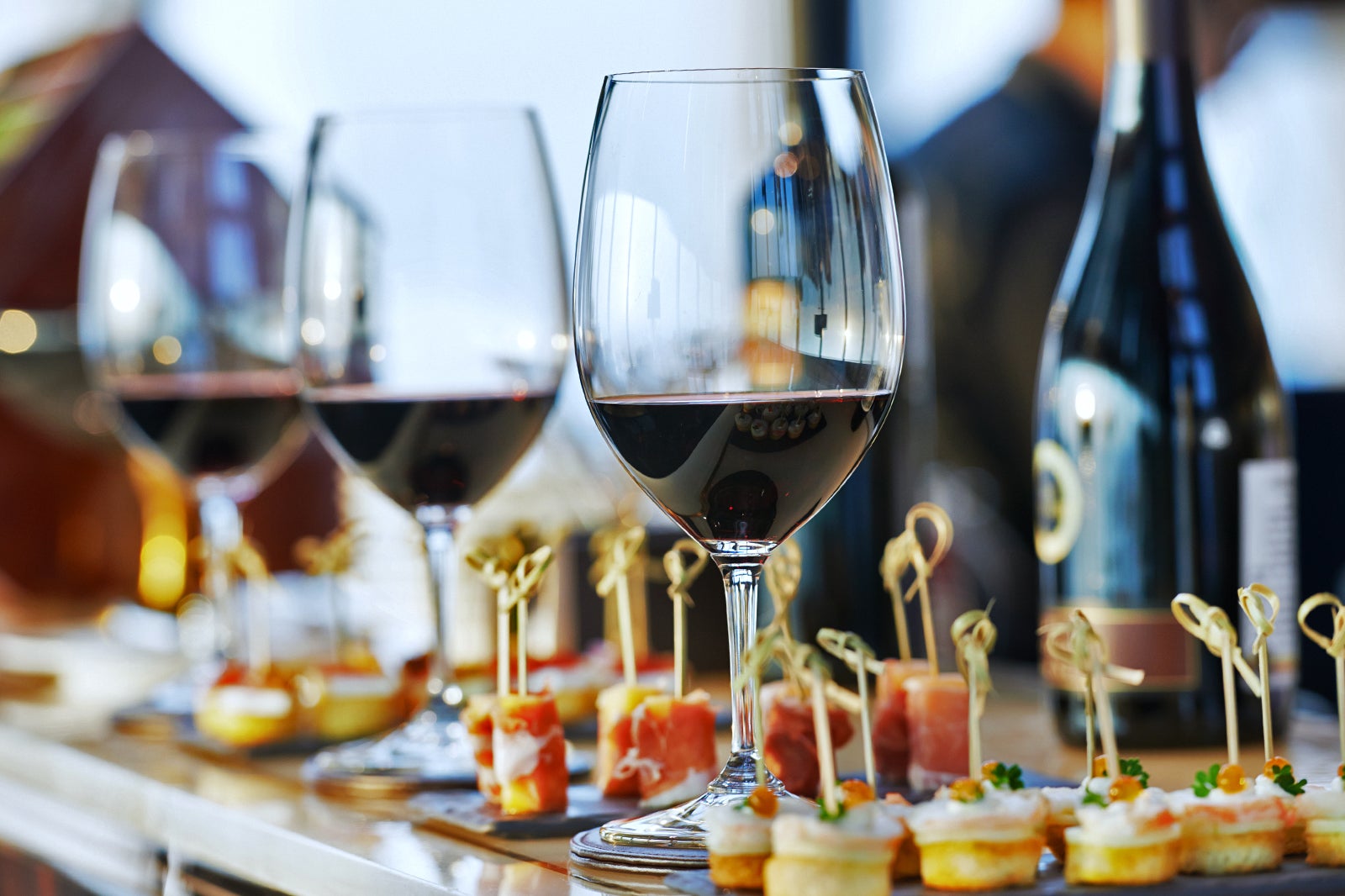 The birthplace of avant-garde cuisine, San Sebastián is Spain's undisputed foodie capital. Coupled with the pintxos culture of Bilbao, it's no surprise that gastronomes flock to the Basque Country in their droves.
Browse through San Sebastián's Michelin list – 3 of its restaurants hold the coveted 3 stars, while a further 8 make the cut with 1 or 2. Spare a few days in neighbouring La Rioja, Spain's most famous wine-growing region. Visit around the end of June to join in the Batalla de Vino in Haro, where participants pour buckets of wine over each other. If you consider that to be a waste of good wine, stick to visiting the many local wineries for a full-bodied glass of red.
6
Best for nightlife… Madrid
Stay up late and party like a local in the Spanish capital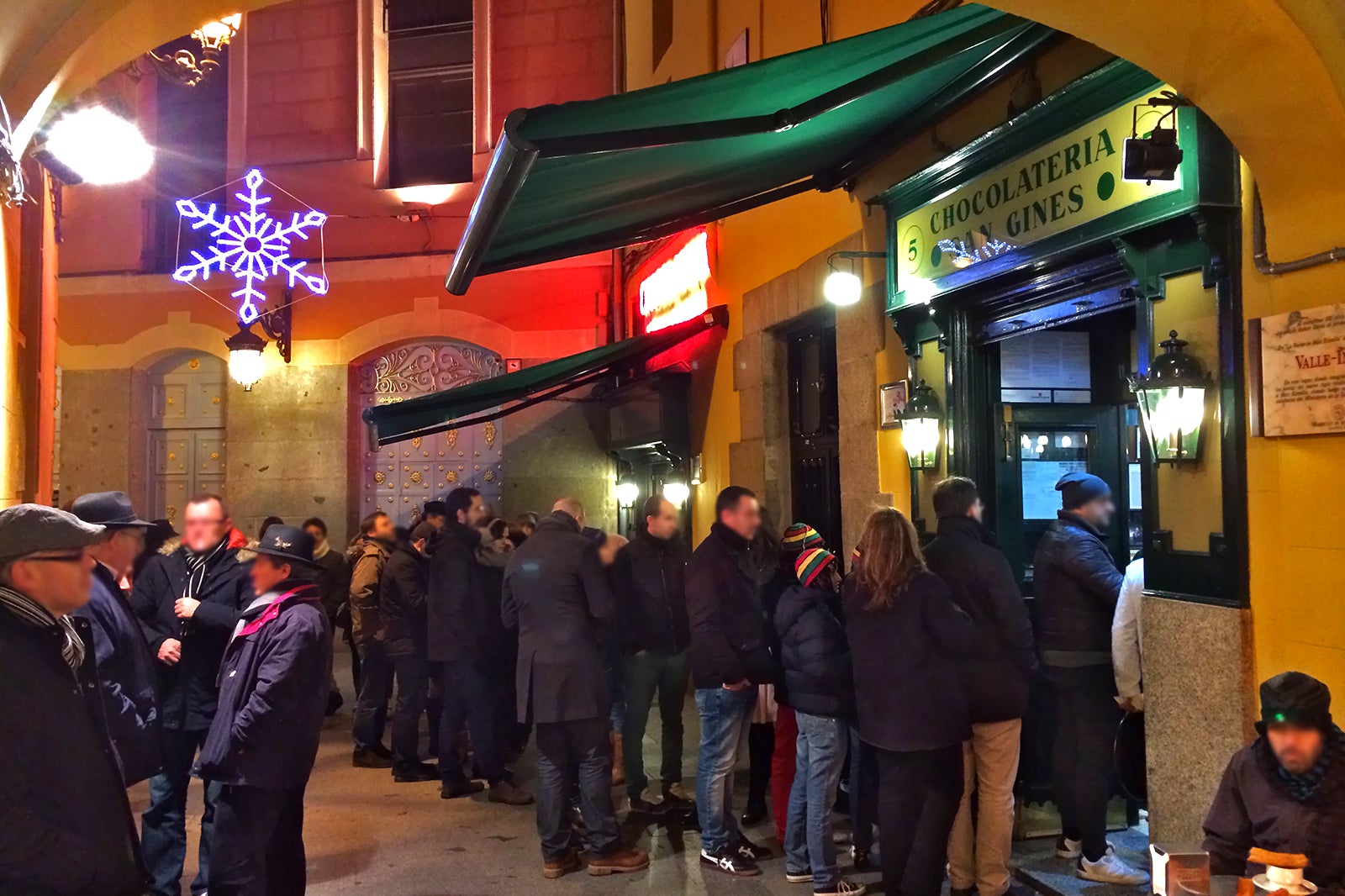 Madrid has an epic reputation for night owls – to quote the famous line from Pedro Almodóvar's film The Flower of My Secret, "In Madrid, it's never late". Madrileños start thinking about going out around the same time that people elsewhere would be calling it a night.
One of the city's most famous clubs is Joy Eslava. Originally it was a theatre. These days it attracts a young crowd hell-bent on dancing until dawn. Round off the night with chocolate con churros, a decadent sweet treat guaranteed to give you the energy boost you need to make it home. Find it at Chocolateria San Ginés, a 24-hour café that's been doing the business since 1894.
photo by Doc Searls (CC BY 2.0) modified
7
Best for luxury… Spain's Paradores
Carefully curated luxury properties that offer the best accommodation in Spain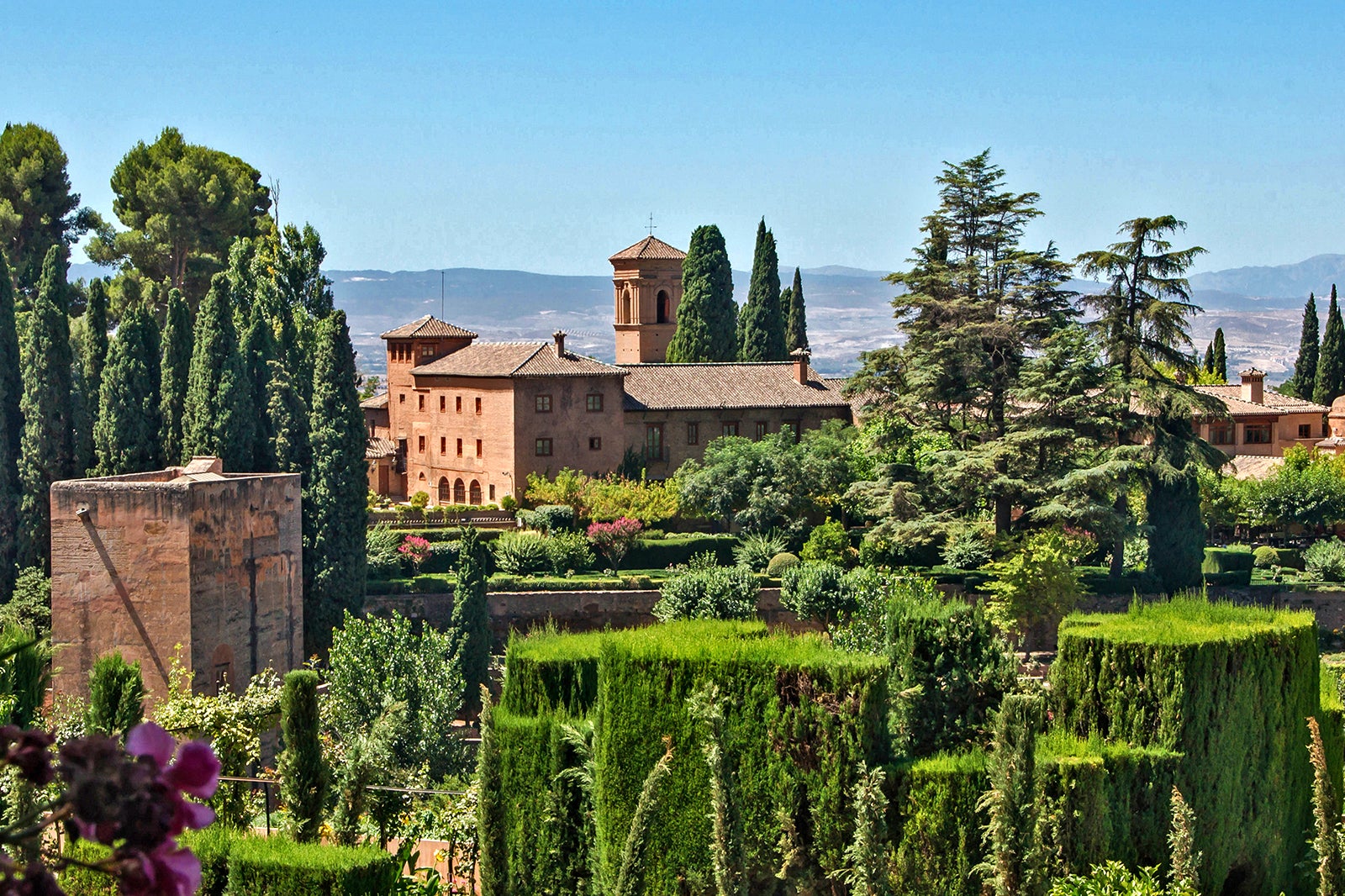 King Alfonso XIII formed the Paradores de Turismo de España in 1928 as a way of promoting tourism in Spain. Over 90 years later, these luxury properties still wow a discerning clientele. Castles, palaces, monasteries – just about any kind of historic property you can think of – have been transformed into unique hotels.
You'll find them across Spain. Stay within the stone walls of the first, the rustic Parador de Gredos in the heart of the Sierra de Gredos in central Spain. The Hostal dos Reis Catolicos occupies a building which dates from 1499 and originally provided lodgings for those who completed the pilgrimage to Santiago de Compostela. Its 4-poster beds and antiques offer a sense of grandeur.
8
Best for adventure… Picos de Europa
This dramatic national park attracts a steady flow of thrill-seekers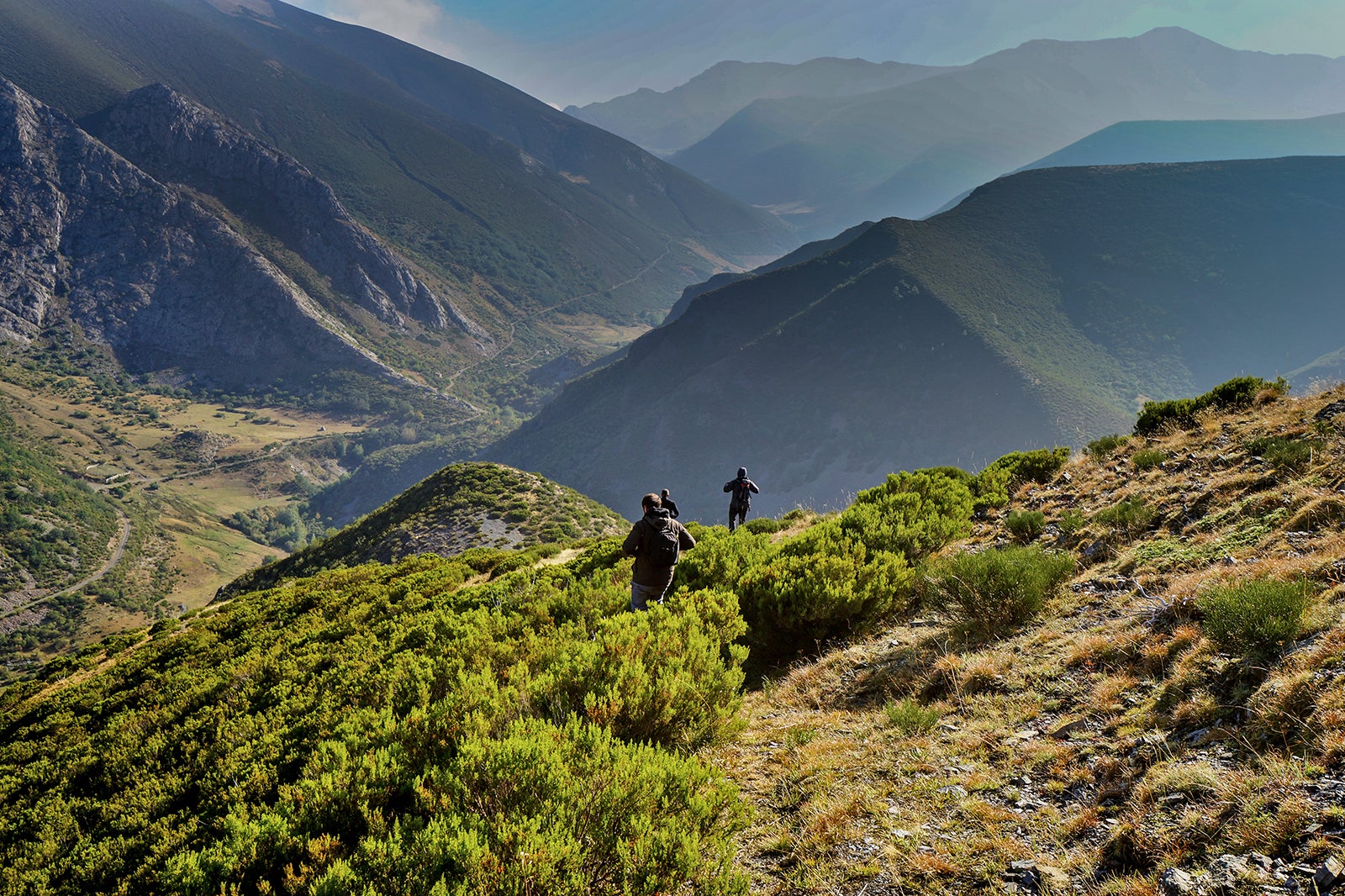 Hikers beware: brown bears and wolves still inhabit the Picos de Europa National Park, though your chances of a face-to-face encounter with these endangered species are mercifully slim. The landscape they call home is almost as wild, only half-tamed by protected routes and via ferratas suspended over steep drops.
Canyoning, caving, whitewater rafting… adventure comes in many forms. A ride on the Fuente Dé cable car, a hike along the dramatic Cares Gorge or even a couple of scenic drives through the frighteningly narrow Desfiladero de La Hermida and Desfiladero de los Beyos will suffice for those seeking thrills on the milder side.
photo by Dave Evans (CC BY-SA 3.0) modified
9
Best for couples… Extremadura
Give yourself the space to reconnect in this overlooked region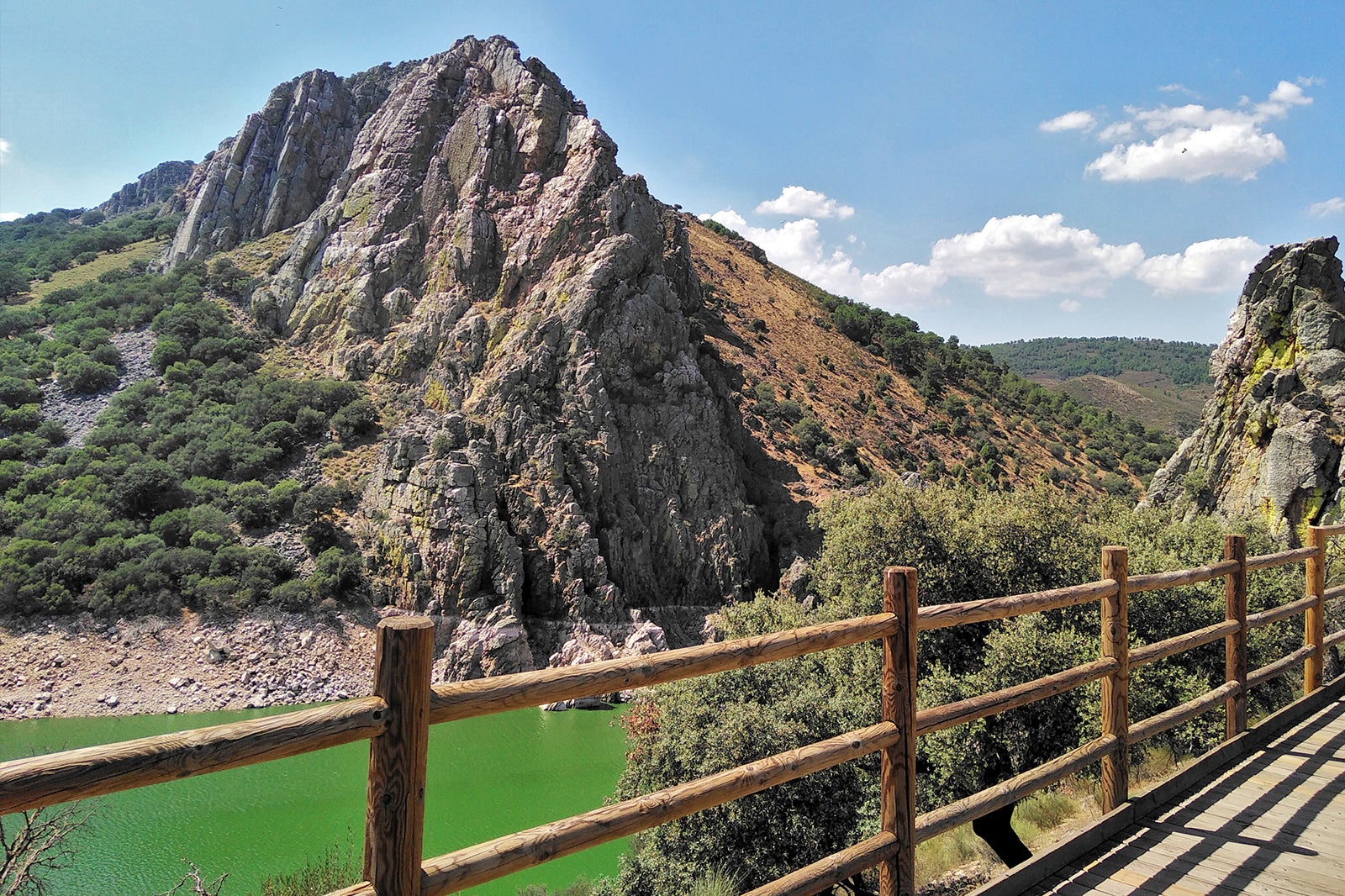 Squashed up against the Portuguese border midway between Madrid and Seville, the region of Extremadura is one of Spain's most underrated destinations. Without the intrusion of tour buses disgorging their passengers in their droves, the pair of you can enjoy its major sights together.
Hold hands to watch black vultures soar over the emerald-green water of the Salta del Gitano, from a lookout that's surely one of the most romantic places in Spain. Glass of wine in hand, gaze out across the arid plain surrounding Trujillo that gave conquistador Francisco Pizarro itchy feet or enjoy a couple's massage at Cáceres' historic hammam, the exotically named Baños Árabes El Aljibe.
photo by Beatriz Otero Rivera (CC BY-SA 4.0) modified
10
Best for history, arts and culture… Castilia y León
Step back in time in Spain's central heartland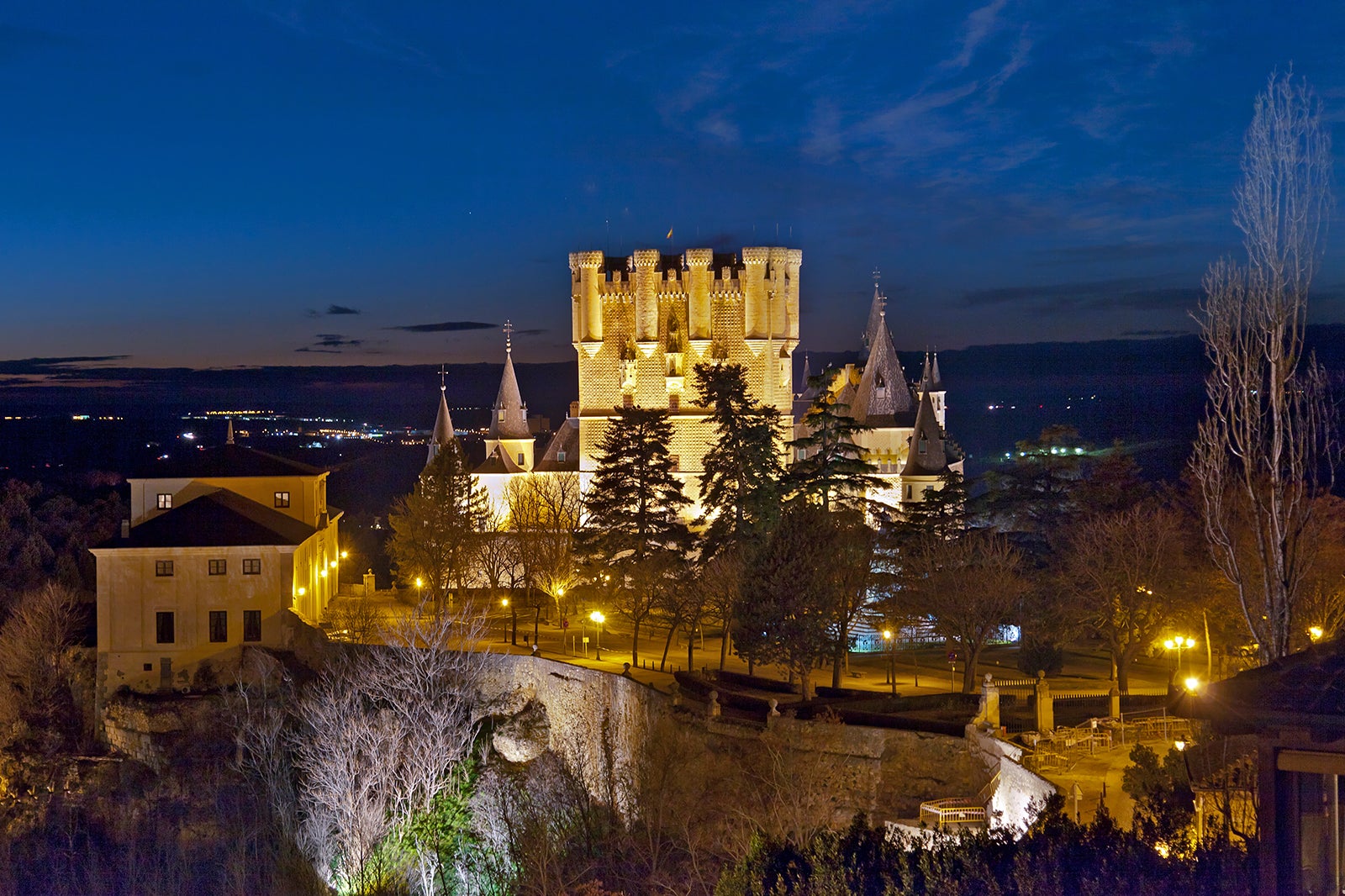 The centrally located province of Castilia y León will prove tempting for history buffs and fans of the arts. This is, after all, where you'll find the oldest university in Spain, founded in the city of Salamanca in the early 12th century, as well as Renaissance churches and a baroque Plaza Mayor.
Less than 2 hours' drive east is Segovia, whose Gothic cathedral occupies a commanding position overlooking the city's old town. There's an ancient Jewish quarter, a Roman aqueduct and museums aplenty. If the Alcazar looks familiar, it's thought to have been the inspiration for the castle Walt Disney created for his Magic Kingdom.
photo by Tomás Fano (CC BY-SA 2.0) modified
Back to top