City centre Los Angeles
Explore the Heart and Soul of LA's Central Commercial and Business District
City centre Los Angeles offers a range of attractions throughout its many districts, from the Theatre District to the Jewellery District and even a Toy District that's sure to thrill the kids. The city centre area of one of America's most glamorous cities, this diverse residential area is also a central business and commercial area where you'll be able to shop at big-name department stores, catch a hockey or football game, visit art museums and galleries, walk historic streets, and head for ethnic areas.
Whether you're a foodie looking for the best in local dining, you want upscale boutique shopping or the perfect gift or souvenir, you want to find handmade toys or high-quality jewellery, or you want to catch a show, you'll find it here. City centre Los Angeles has a thriving nightlife for adults, a vibrant arts and cultural scene, and plenty of attractions for the entire family to enjoy.
City centre Los Angeles - one of the highlights of 10 Most Popular Neighbourhoods in Los Angeles and 10 Best Tours in Los Angeles (Read all about Los Angeles here)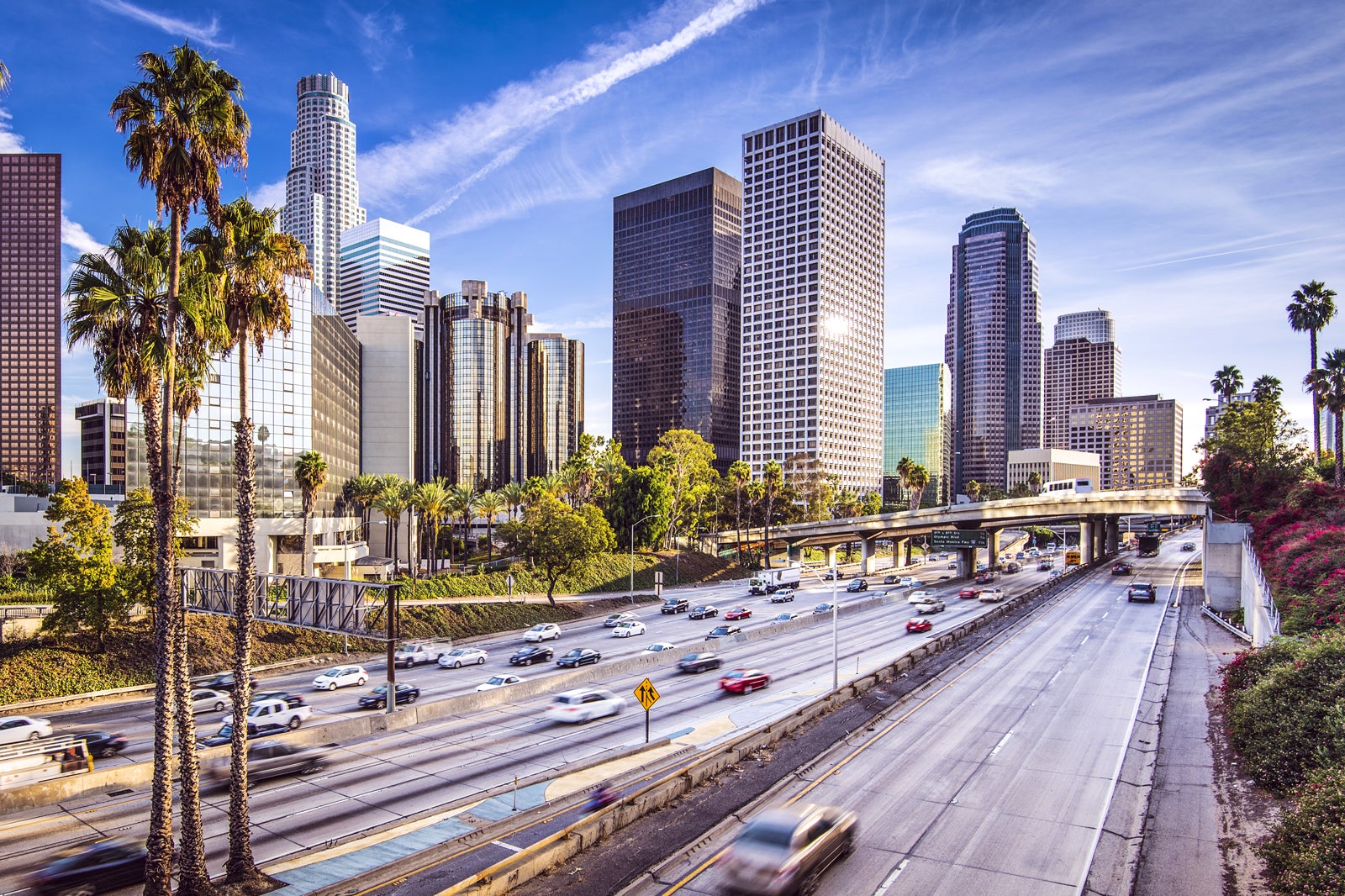 Highlights of city centre Los Angeles
City centre Los Angeles's various districts are certainly a highlight and offer so much fun and entertainment for any age that you can do a whole holiday without ever leaving city centre. In the arts district, you can visit galleries and museums like The Broad, which offers over 2,000 pieces of modern art. In Little Tokyo, you can visit one of only 3 official Japantowns in the entire country, which is also a National Historic Landmark.
At El Pueblo de Los Angeles Historical Monument, you can see the oldest standing structure in LA and visit a Mexican Marketplace that has run since the '30s and today offers an entire street of vendors, food stalls, and arts and crafts from local artisans. At the US Bank Tower, you can catch a stunning view of the city centre Los Angeles skyline and ride a glass slide that descends a full storey.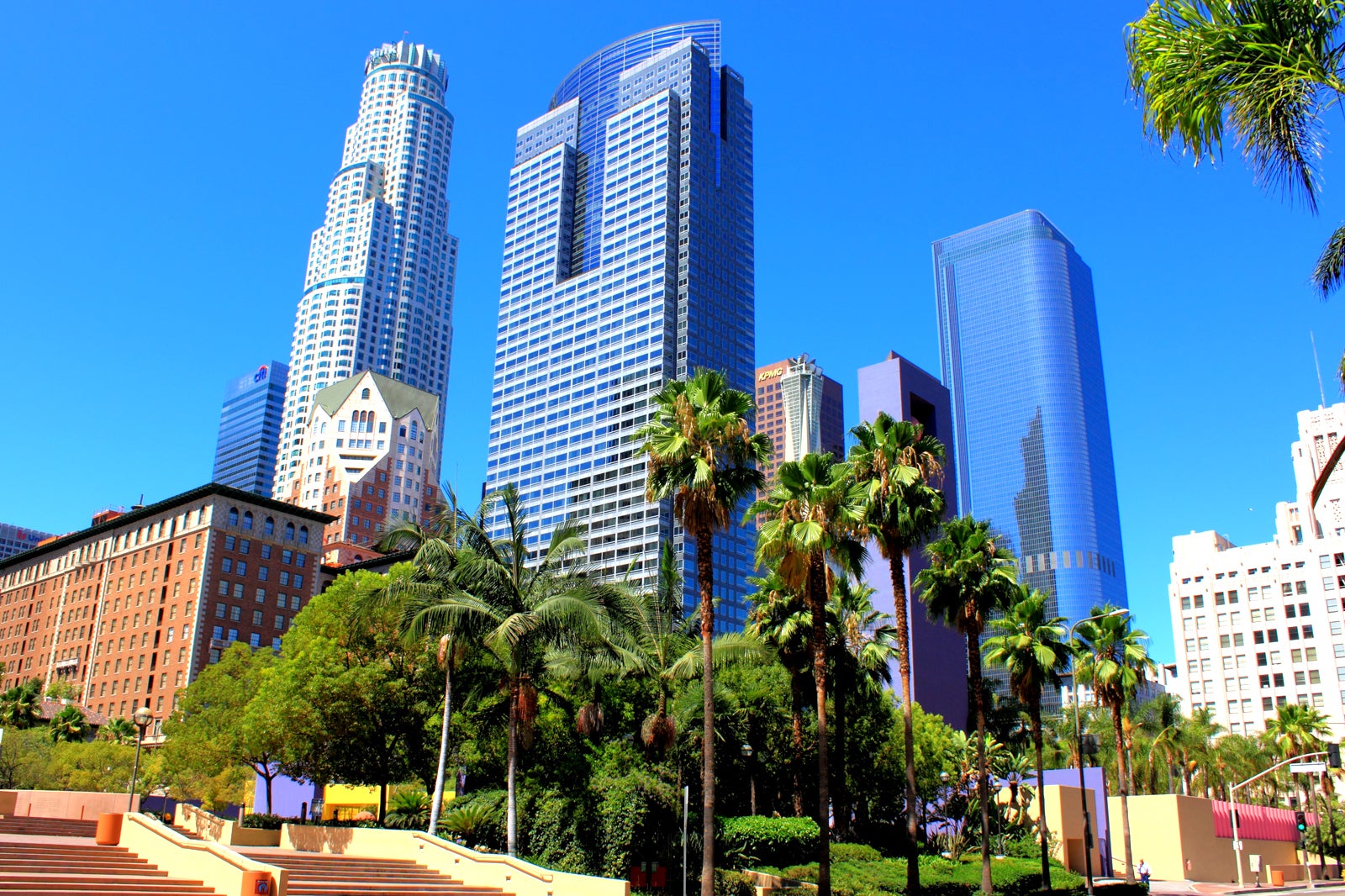 History of city centre Los Angeles
Los Angeles was founded in the late 18th century, and the city's population exploded by the late Victorian era from about 11,000 people to almost 100,000. By the Prohibition Era and through the Roaring '20s, the city boomed and experienced a golden age that boosted business and commercial districts and saw the rise of Hollywood and the Silver Screen. Unfortunately, after World War II, city centre Los Angeles experienced a decline that lasted several decades.
By the 1950s, efforts to revitalise the city centre area began, and by the 2010s, it had bounced back in a big way. Today, it's viewed as one of the hippest and classiest destinations in the city. Its rich cultural heritage and diverse districts offer a wide range of attractions, from upscale dining and boutique shopping to sporting events, festivals, arts, and culture.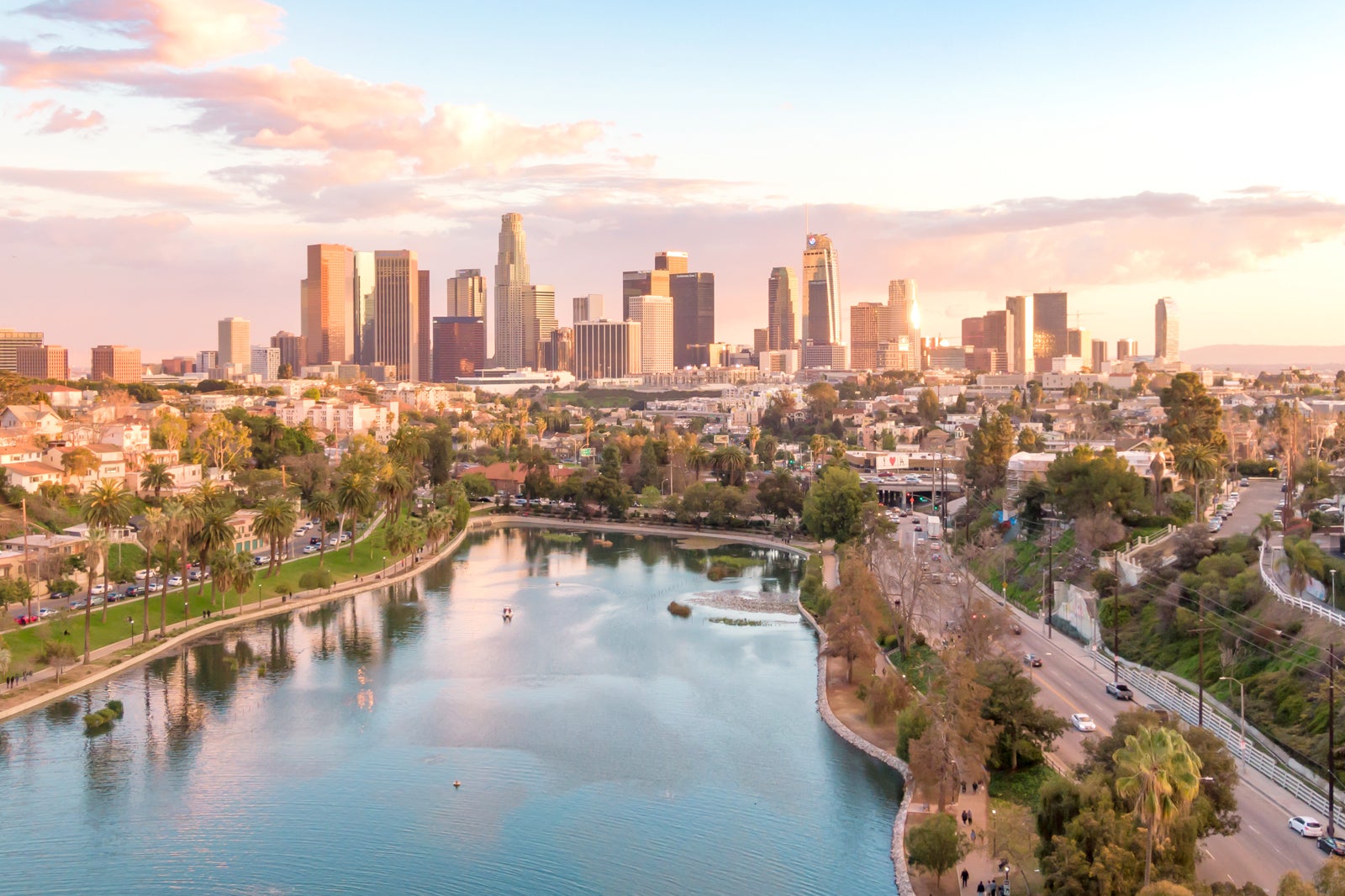 What to know about city centre Los Angeles
Los Angeles is a massive sprawl, so while individual districts may be walkable, you'll need transport to get between areas, even in city centre. While car hire are possible, it's likely better to catch a cab or ride-share or even learn to use the LA Metro Rail, which provides access to many areas in the city. That said, DTLA is one of the most walkable places in the sprawl, so be sure to bring comfortable walking shoes as you explore the various districts.
City centre Los Angeles is an ultramodern city with all the conveniences one would expect. Almost every business and area in the region is accessible to those with mobility issues, and most businesses are friendly to people with disabilities. If you require any accommodation, reach out to the business you'll be visiting for help. It's a very bustling area, however, so be prepared for crowds.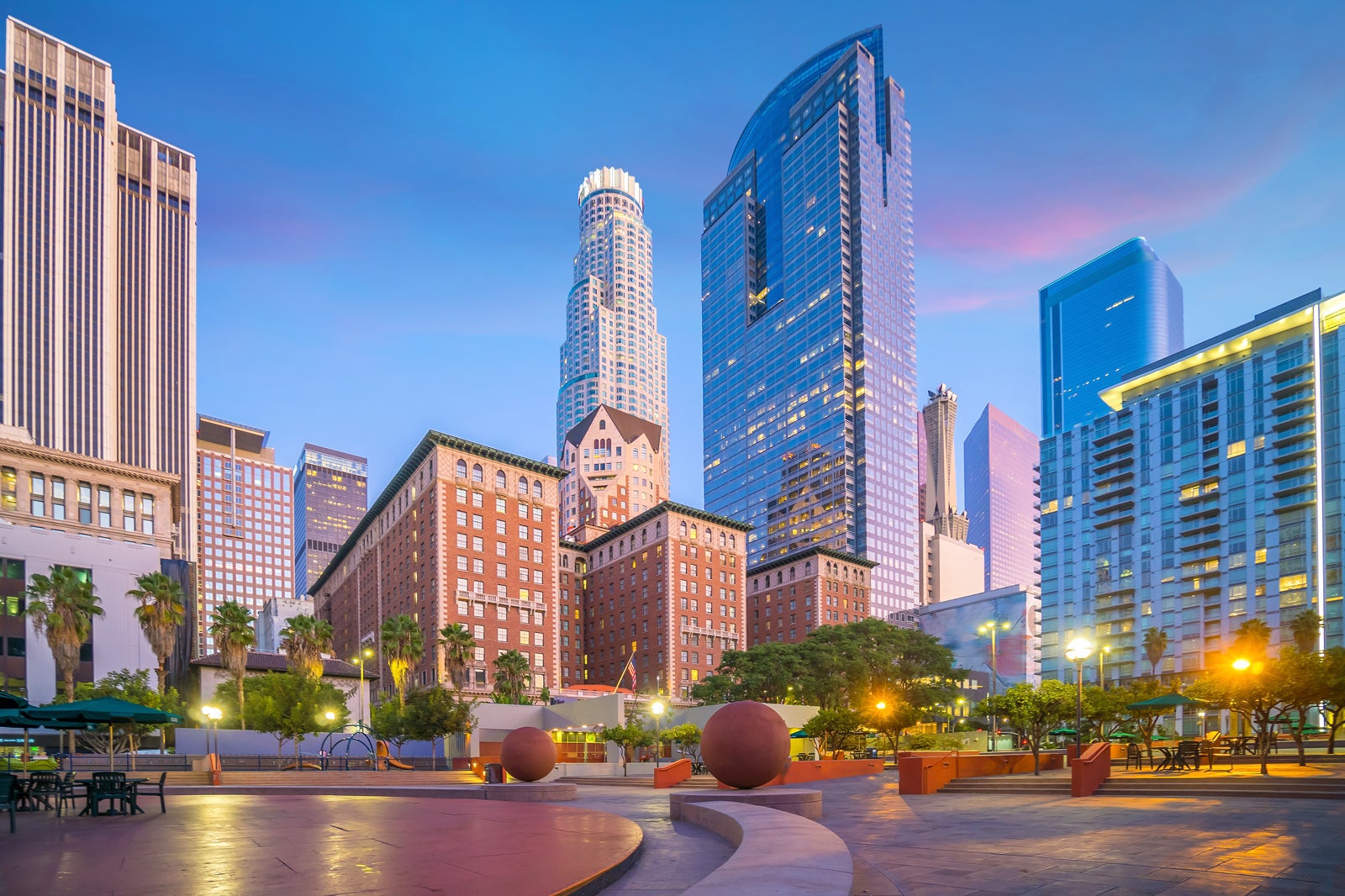 City centre Los Angeles
Back to top