Dallas Travel Essentials
Useful Information to Help You Start Your Trip to Dallas
Our Dallas Travel Essentials lays out the essential information you need to help you plan your trip to one of the most popular destinations in Texas, USA. No matter how frequently you travel, some questions will always need answers: What's the weather like? How can I get from Dallas/Fort Worth International Airport (DFW) or Dallas Love Field Airport (DAL) to my hotel? What currency and type of plug do I need?
We have all these answers plus other basic info about the best time to go, getting there, getting around, and a few useful travel tips. You'll also learn about the most popular landmarks in Dallas such as Bishop Arts District, John F. Kennedy Memorial Plaza, and The Sixth Floor Museum. It's all compiled in this Dallas Travel Essentials. After going through this short and easy-to-read guide, you'll be a little more prepared to start your trip to Dallas.
1
When is the best time to travel to Dallas?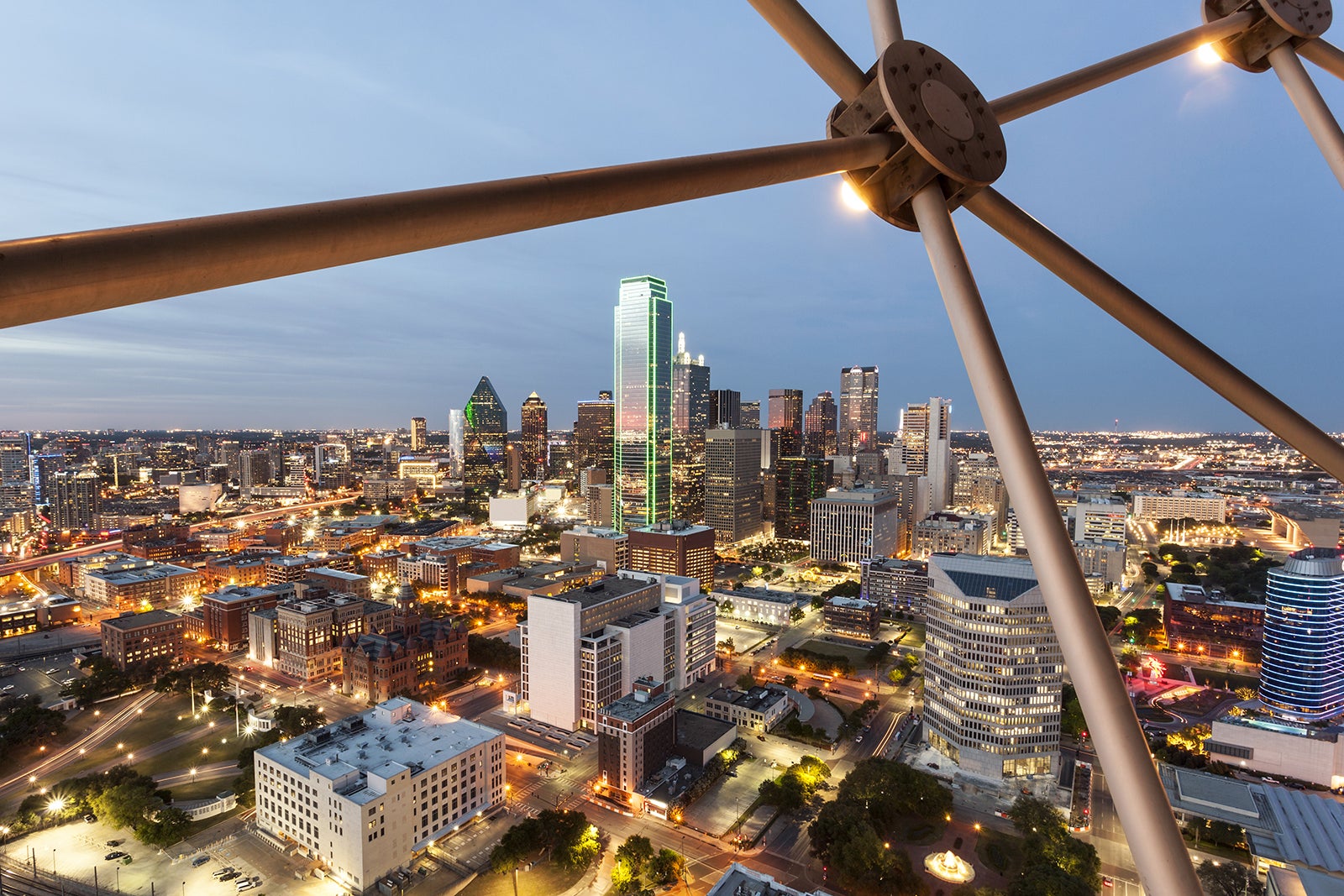 Dallas has a humid subtropical climate that tends to be warm and wet throughout the year. There's a wide gap between winter and summer temperatures, which average from 47°F in winter and 88°F in summer.
Springtime, from March to June, is typically the wettest season in Dallas. May is the wettest month, along with October, which sees most of Texas hit by scattered rain.
July–August is both the hottest and the peak tourist season in Dallas. Temperatures and humidity levels are high, so a great contrast can be felt when you leave the air-conditioned buildings.
The best time to visit Dallas is in autumn, from September to November. The weather is pleasant, attractions are less crowded, and you'll find slightly more affordable flight and hotel prices – prices differ only slightly between high and low season.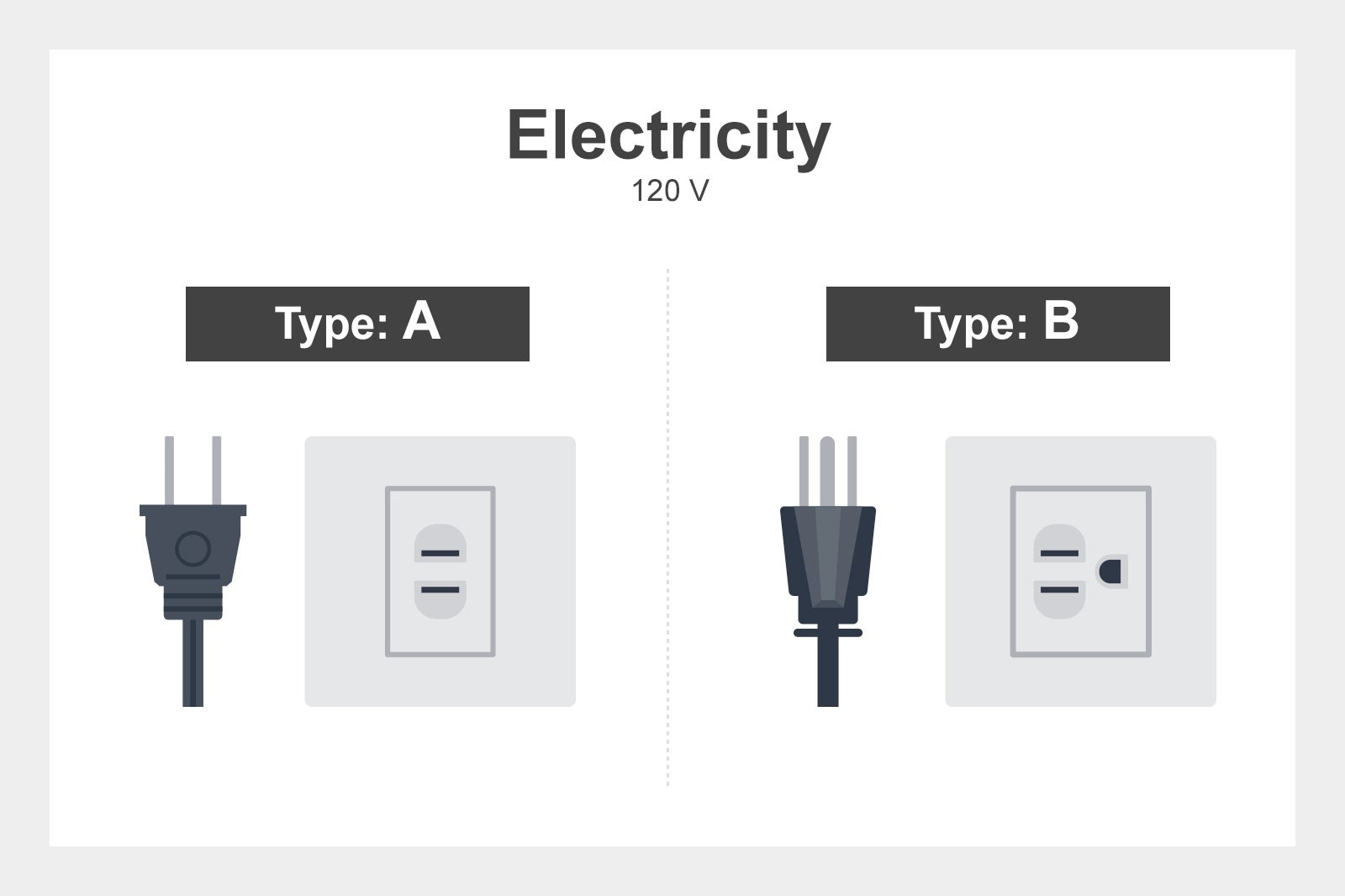 Plug type: A and B
Electricity: 120 V
Currency: United States Dollar (US$)
International dialling code: +1 214, +1 469 and +1 972
Emergency telephone number: 911
3
How to get to my hotel in Dallas?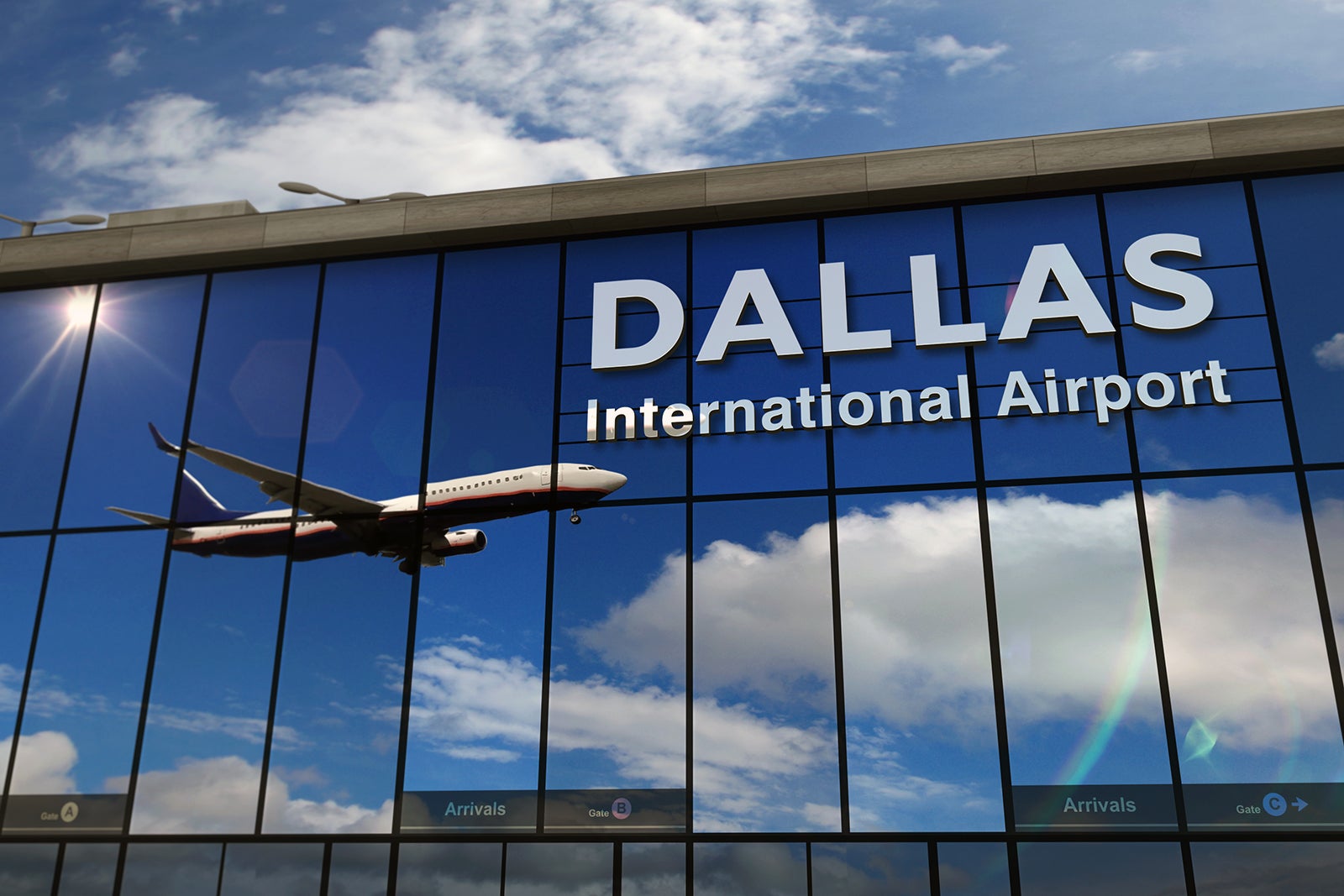 The Dallas-Fort Worth area is served by 2 major airports. Dallas/Fort Worth International Airport (DFW) is 16 miles northwest of the city centre while Dallas Love Field Airport (DAL) is only 6 miles northwest of Downtown Dallas.
You can also get to Dallas by train or by bus. The Amtrak Union Station and the Greyhound Bus Station are both in the heart of Dallas, walking distance from the Downtown Historic District.
Dallas/Fort Worth International Airport (DFW)
One of the busiest airports in the world, Dallas/Fort Worth International Airport (DFW) is the main airport serving Dallas. The airport has 7 runways and 5 terminals.
A good choice of ground transportation options is available for you to get to your hotel from DFW depending on your budget:
Dallas Area Rapid Transit (DART) is the cheapest mode of transport at DFW, whose railway station is on the lower level 10 of Terminal A. Free shuttles are available to get you there if you arrive at another terminal.
Listed from the cheapest to the most expensive, charter buses, shared shuttles, taxicabs, and limousines await you at the lower-level curbside of each terminal.
Ride-sharing apps such as Uber and Lyft can be used for pick-ups at DFW. The pick-up area is at the lower-level curbside of each terminal.
12 rental car agencies are available near the south entrance of the airport.
Dallas Love Field Airport (DAL)
A secondary airport run by and serving the city, Dallas Love Field Airport (DAL) features 2 runways and 1 terminal. From here, you can get transferred to your hotel in the following ways:
The Dallas Area Rapid Transit's Love Link 524 bus takes you to the DART railway station from which you can go anywhere in the city. Catch the bus at either end of the lower-level ground transportation area.
Shuttle bus, taxi, and limousine desks are at the lower level once you pass the baggage claim area.
You'll also find the ride-sharing pick-up spot at the same place. Look for the light blue signs stating "App-Based Ride Service".
Car rental counters are located in the hallway leading to the baggage claim area.
Amtrak Union Station and the Greyhound Bus Station
Eddie Bernice Johnson Union Station is the full name of the Amtrak railway station on South Houston Street in Downtown Dallas. From there, you can reach your hotel by DART light rail, TRE commuter train, local bus, taxicab, and ridesharing.
The Dallas Greyhound bus station can be found on South Lamar Street, a few hundred yards from the Amtrak station on the way to Dallas Downtown Historic District. Open 24/7, public buses, taxis, and ridesharing are the 3 ways for getting to your hotel.
4
How to get around Dallas?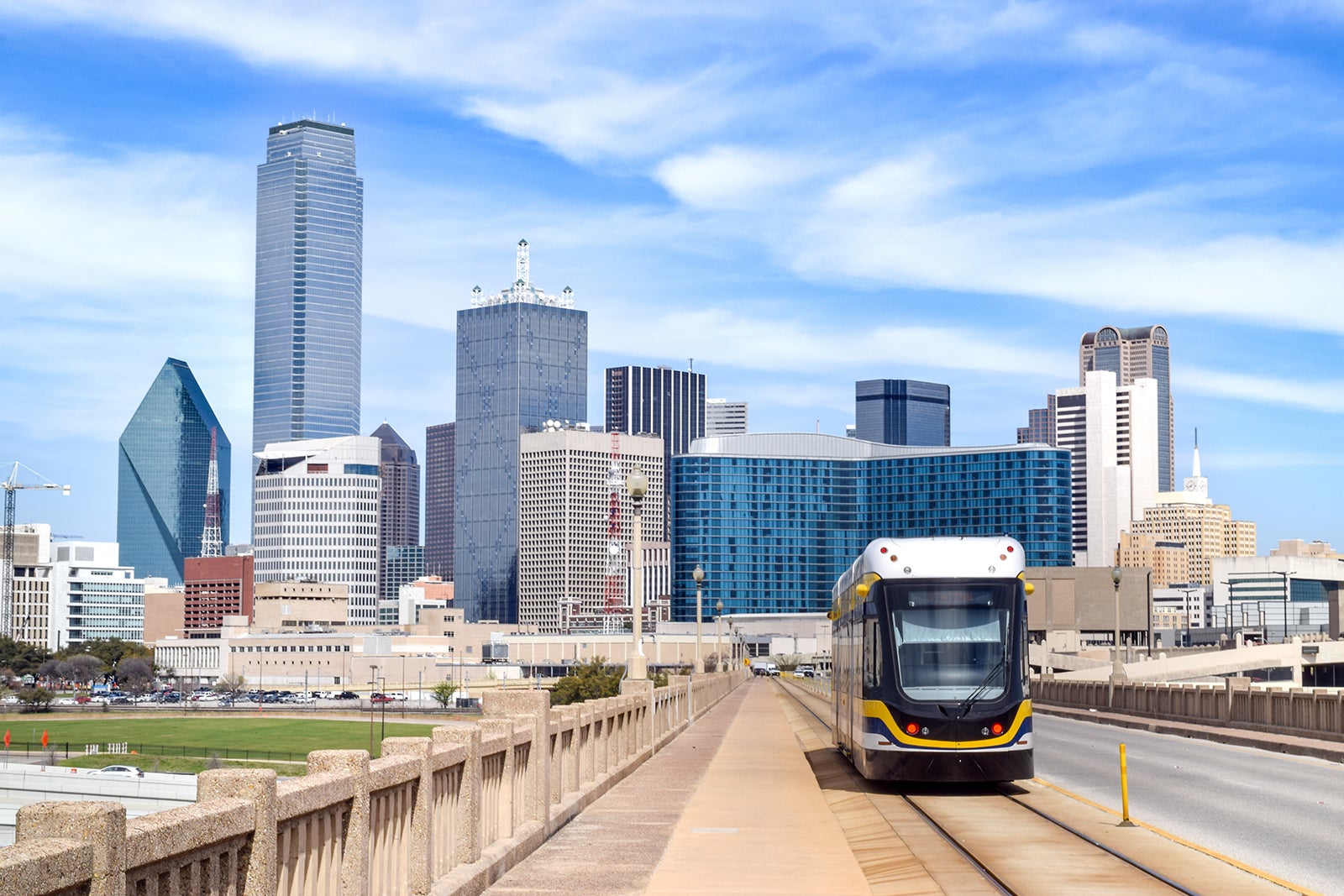 Travel tips
Covering an area of about 3,280 sq ft, Dallas Downtown Historic District can easily be explored on foot. From the JFK Memorial Plaza to The Sixth Floor Museum at Dealey Plaza – as well as a good choice of restaurants, bars, and shops – it's home to a cornucopia of things to see and do in Dallas.
Purchasing a Dallas CityPASS® lets you save up to 40% on the entrance fee of 4 of the city's main attractions: Perot Museum of Nature and Science, Reunion Tower GeO-Deck, The Sixth Floor Museum at Dealey Plaza, and Dallas Zoo.
Taking a taxi in Dallas
From On Time Taxi Service (+1 214-434-4356) to Cowboy Cab (+1 214-428-0202) to Dallas Yellow Cab (+1 800-444-6400) and many more, Dallas has no shortage of taxi companies. Taxi lines can be found in front of hotels and attractions. You can easily hail them on the street, too.
Convenient yet rather expensive, getting around the city by taxicab is not your best option if you're on a budget. Note that taxi tipping is usually around 15% to 20% of the fee. Credit cards are accepted, sometimes reluctantly, by most taxi drivers.
Uber and Lyft are the 2 main ride-sharing apps in use in Dallas. Their rates are slightly cheaper than standard taxicabs.
Travelling by bus and rail in Dallas
Dallas Area Rapid Transit (DART) is an impressive transportation system that features both rail and bus services. It allows you to get virtually anywhere in North Texas as DART covers an area of over 700 square miles.
Rates are affordable – it's undoubtedly the most economical way to get around – and you can purchase 1-ride tickets, half- and 1-day passes directly on the bus (exact cash amounts required) and at vending machines in rail and bus stations. If you travel a lot, a good move is to install the GoPass® app on your phone.
Riding the M-Line Trolley in Dallas
Run by DART, the M-Line or McKinney Avenue Trolley offers rides for free from Downtown to Uptown's McKinney Avenue. This vintage-style streetcar stops at attractions such as the Dallas Museum of Arts, the Dallas Aquarium, and more.
It operates 7 days a week from 5.30 am to midnight and has many connections to the gigantic DART rail and bus network.
Renting a car in Dallas
Renting a car is the most popular option for most visitors exploring the Dallas-Fort Worth area. It's certainly more expensive than public transport but gives you the freedom to go anywhere, whenever you want.
Foreigners are allowed to use their standard driving license for up to 90 days in Dallas. Car rental companies can be found in the airports and throughout the city centre. Avoid heavy traffic by driving outside rush hours. Petrol is quite cheap in Texas and the roads are usually in excellent condition.
5
What are the main annual events in Dallas?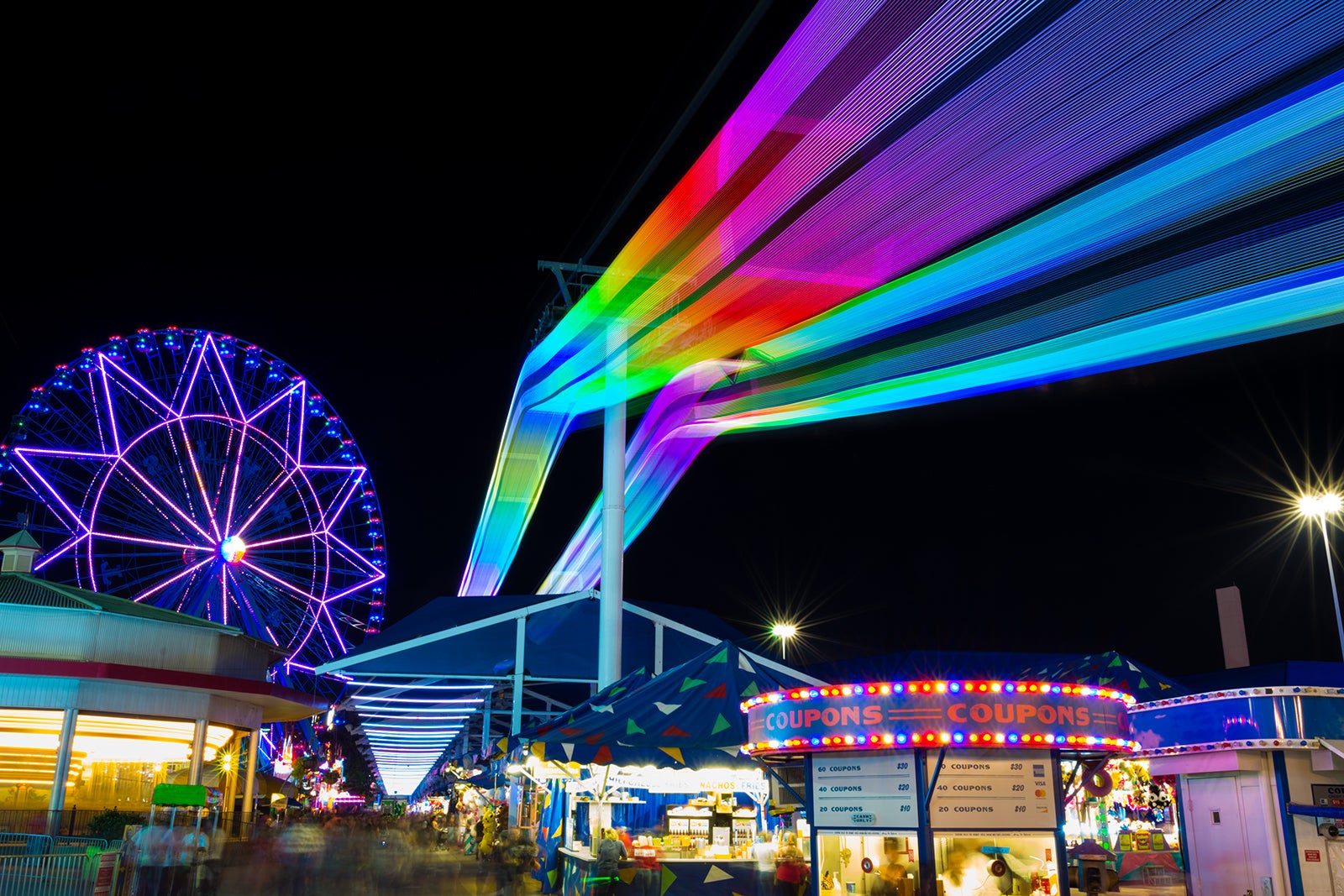 State Fair of Texas
Late September–October
An annual celebration of Texan agriculture, education, and community since 1886. Discover the historical roots of Texas through food stalls, cultural exhibits, and the annual Youth Livestock Auction.
Where: Fair Park
Dallas St. Patrick's Parade and Festival
Mid-March
Usually held on the Saturday preceding St. Patrick's Day, Dallas St. Patrick's Parade is an opportunity to mingle with the Irish community in Dallas. The parade fills the streets with music, food, and drink.
Where: Greenville Avenue
Dallas International Film Festival
Spring (March–June)
The largest movie event in North Texas, showcasing a great selection of films, television, and digital media. Filmmakers, storytellers, and audiences connect and share their passion in this ever-growing festival.
Where: Dallas Film Society
6
What are the main landmarks in Dallas?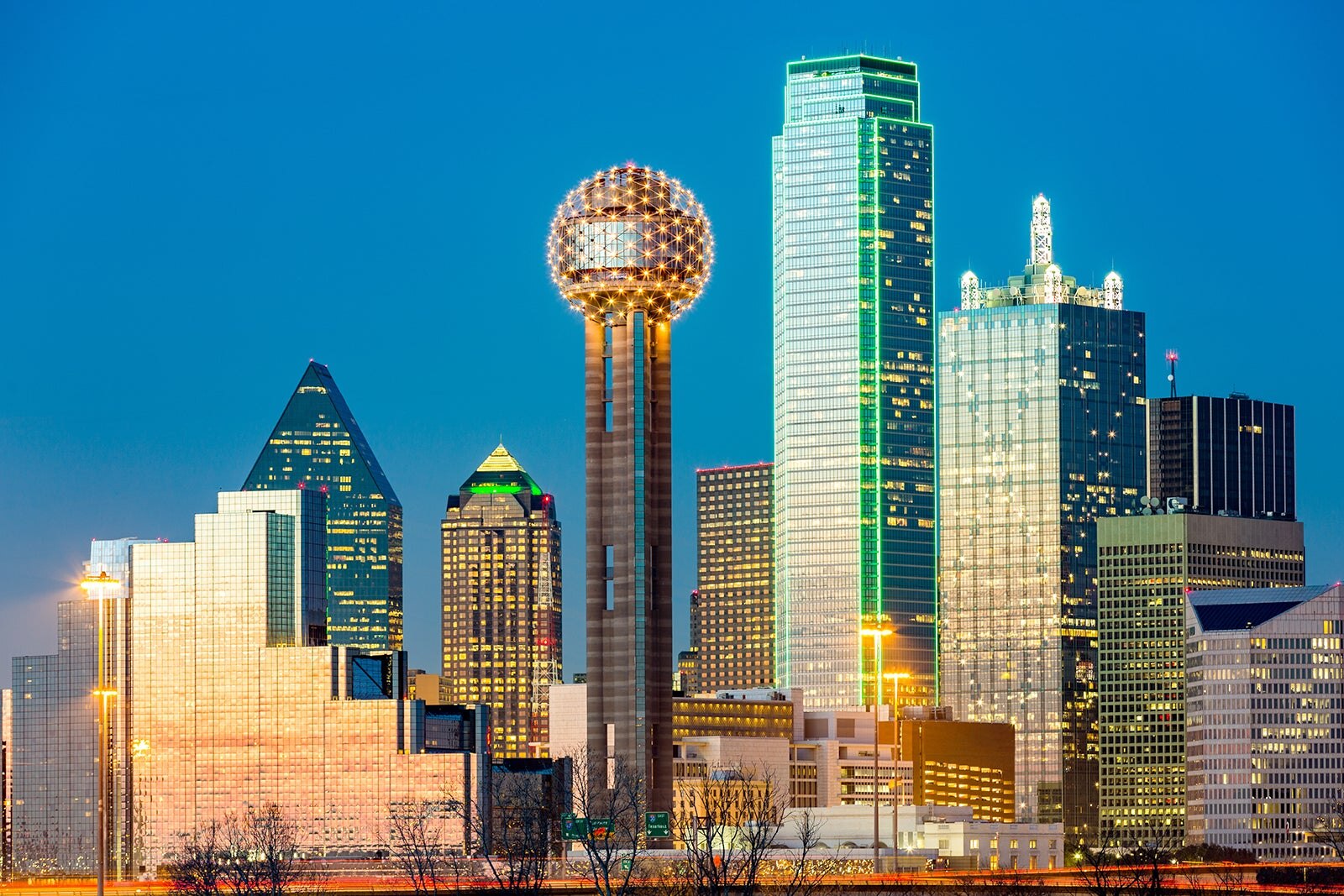 Pioneer Plaza
A large and historical public park in the heart of the city, home to 49 larger-than-life bronze steers and 3 cowboys-on-horseback sculptures.
The Sixth Floor Museum at Dealey Plaza
Discover the life and legacy of JFK inside the former Texas School Book Depository. It's the place from which Lee Harvey Oswald shot the 35th president of the United States.
Reunion Tower
An observation deck offering 360-degree views of Dallas from 561 ft up. Play with high-definition zoom cameras and interactive touch screens to enlarge details of the city.
Deep Ellum entertainment district
The place to go after dark in Dallas for an eclectic night full of bustling bars and some of the best live music in the city.
Back to top