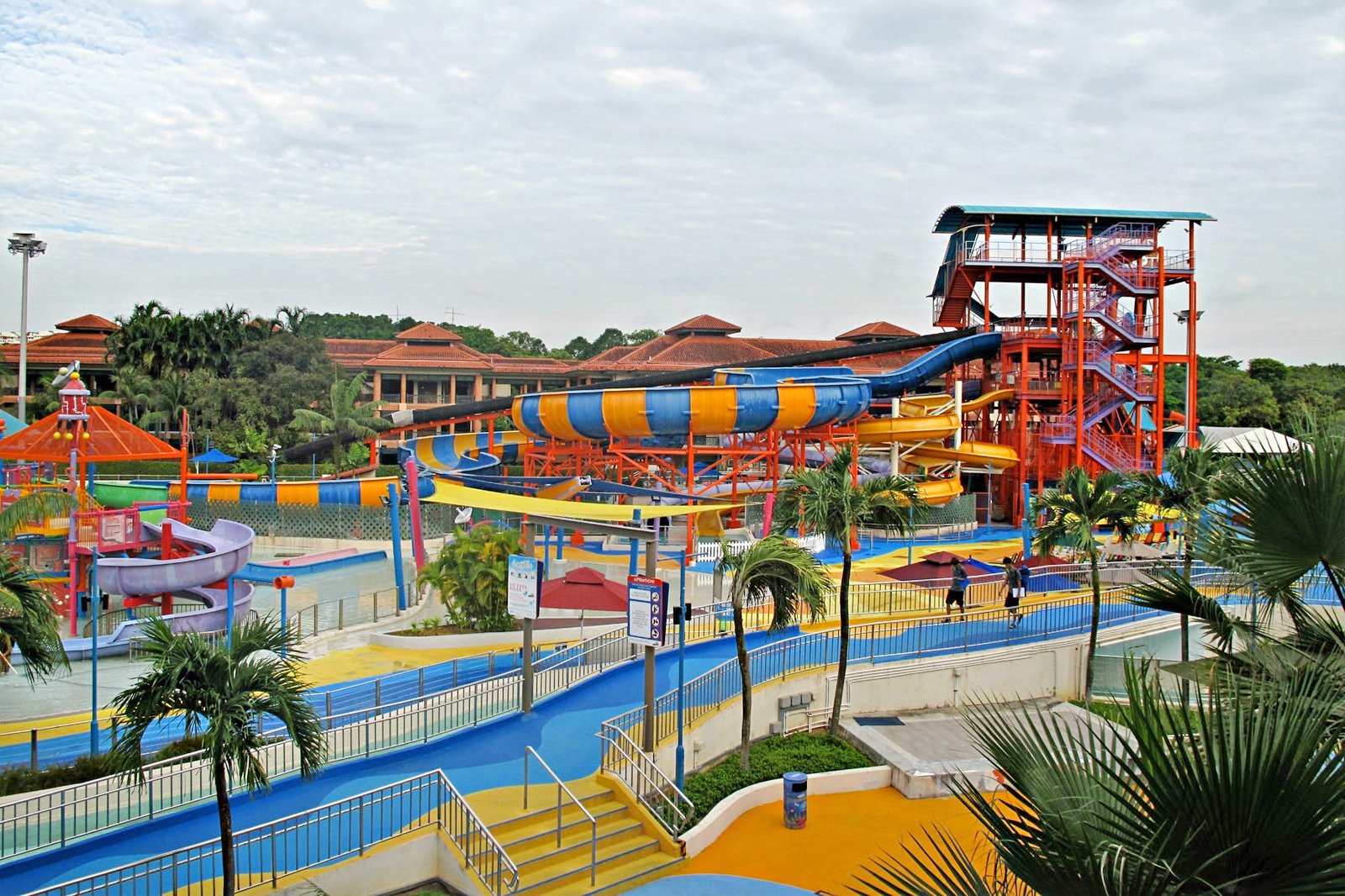 Wild Wild Wet Singapore is one of the most popular waterparks in the country, promising an action-packed day of water-filled fun for the whole family. The waterpark has a good mix of adrenaline-filled slides as well as plenty of gentle flumes and pools to please family members of all ages.
Top rides at Wild Wild Wet Singapore include the crowd-favourite 'Ular-Lah' – a whitewater rafting-inspired slide, as well as the 'Shiok River' that floats you along a gentle stream. There are, many options for thrill-seekers and a good range of milder alternatives for tots and younger kids.
Wild Wild Wet Singapore - one of the highlights of 10 Things to Do with Your Family in Singapore and 10 Best Singapore Theme Parks and Rides (Read all about Singapore here)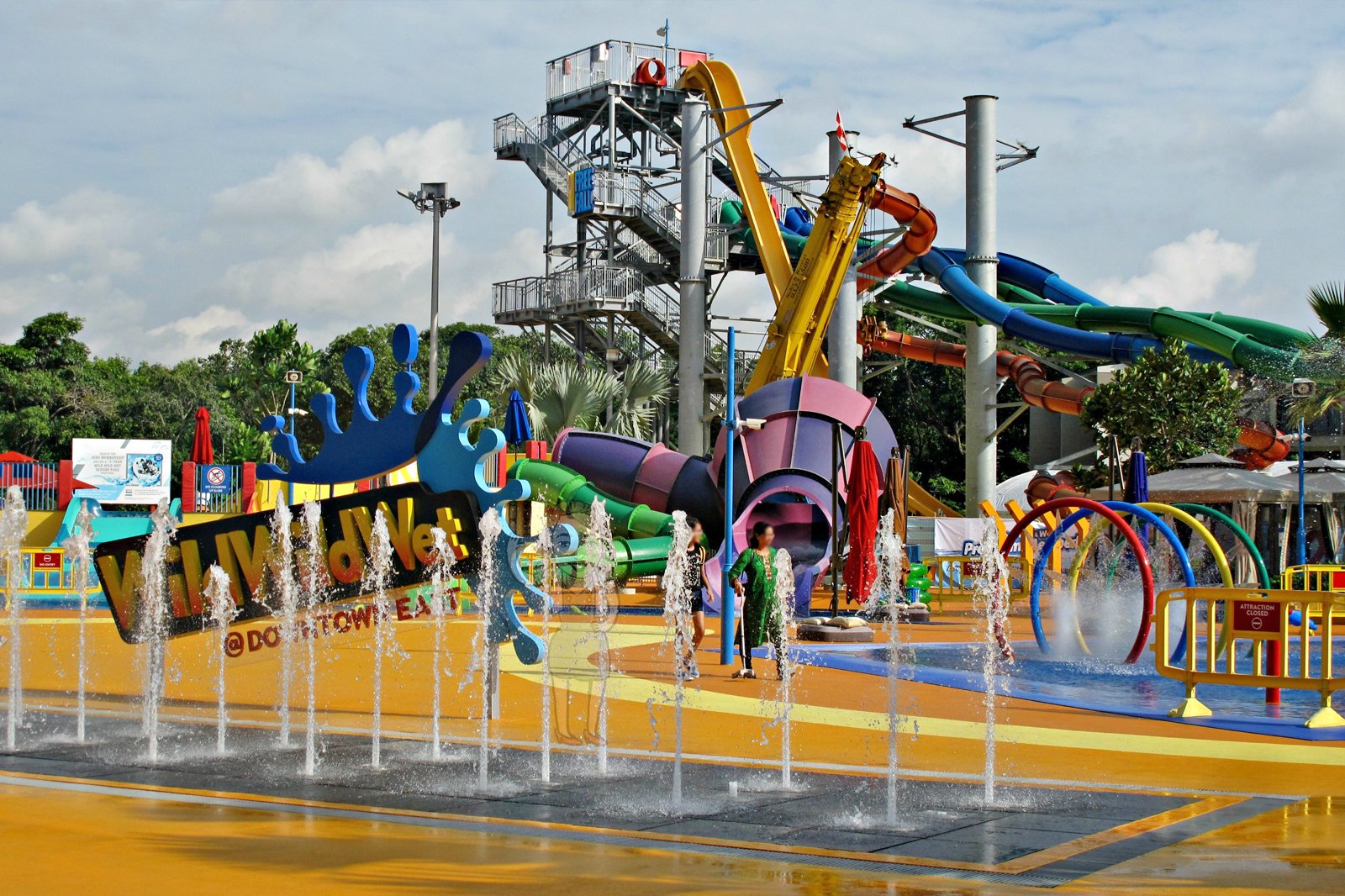 Some slightly more hair-raising slides are the 'Slide Up' that looks like a huge plastic half-pipe on water, the 'Torpedo' 18-metre-high free-fall slide that lets you reach speeds of up to 70 km/hour, and 'The Water Works', which is a more traditional flume style ride the plunges you into a pool of water below.
Away from the major slides, parents with younger children can enjoy more laid-back attractions such as 'Professors Playground' – full of small slides, paddling pools, water cannons and fountains. There is more of the same thing over at the 'Yippie!' area. Before you leave, don't forget to ease those tired legs and shoulders at the parents' favourite 'Jacuzzi'.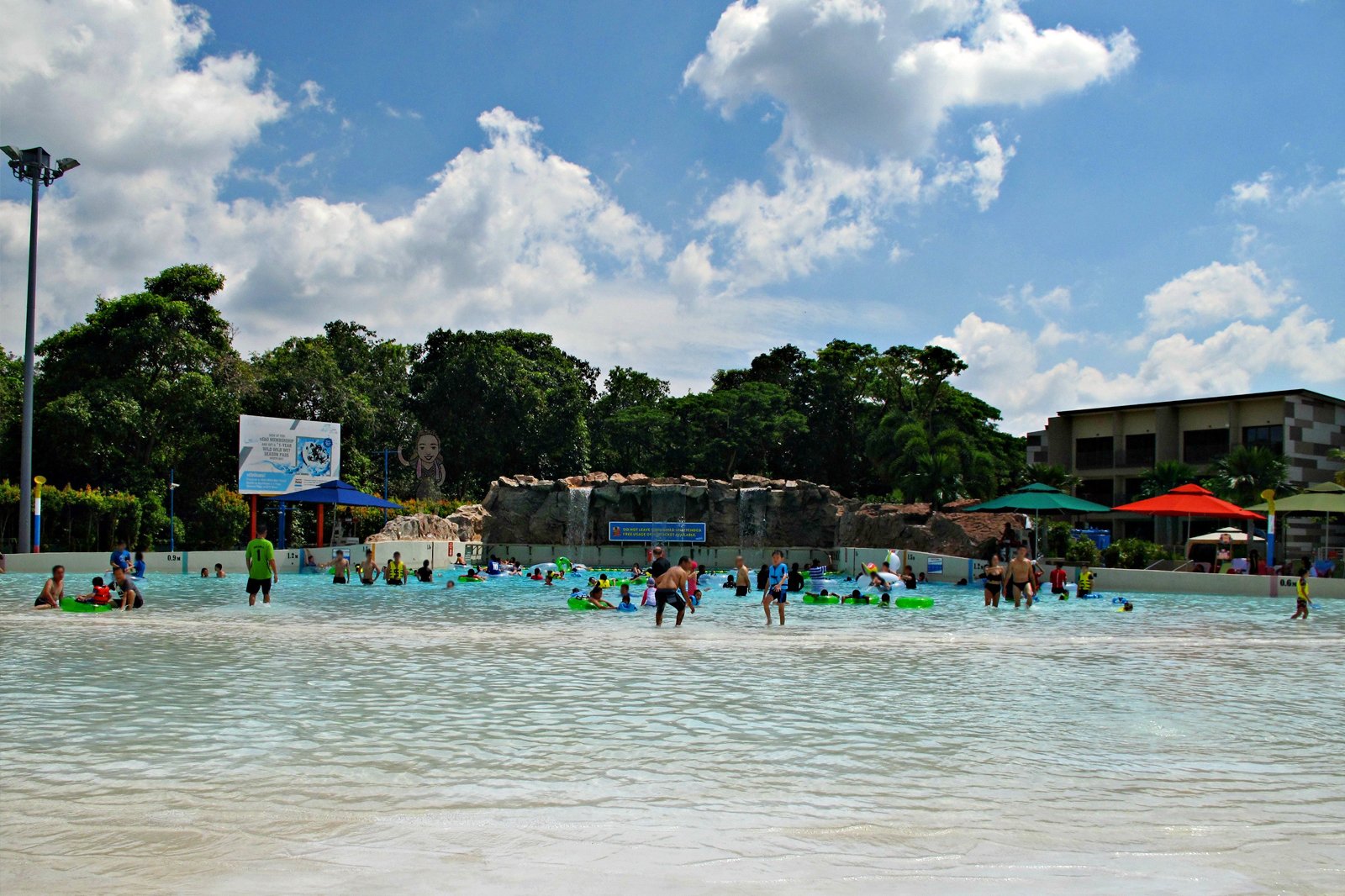 Do note Wild Wild Wet's slightly unusual operating hours of 1pm to 7pm in the week and 10am to 7pm on the weekends. Proper swimming attire is required for all rides, although onsite shops are at hand if you forget your trunks or a towel. There is also onsite parking and a small selection of cafes and restaurants for when you're feeling peckish.
The waterpark is at Downtown East near Changi Airport. There is a full list of ticket and package details available, although there's no need to book tickets in advance as you can buy them at the door.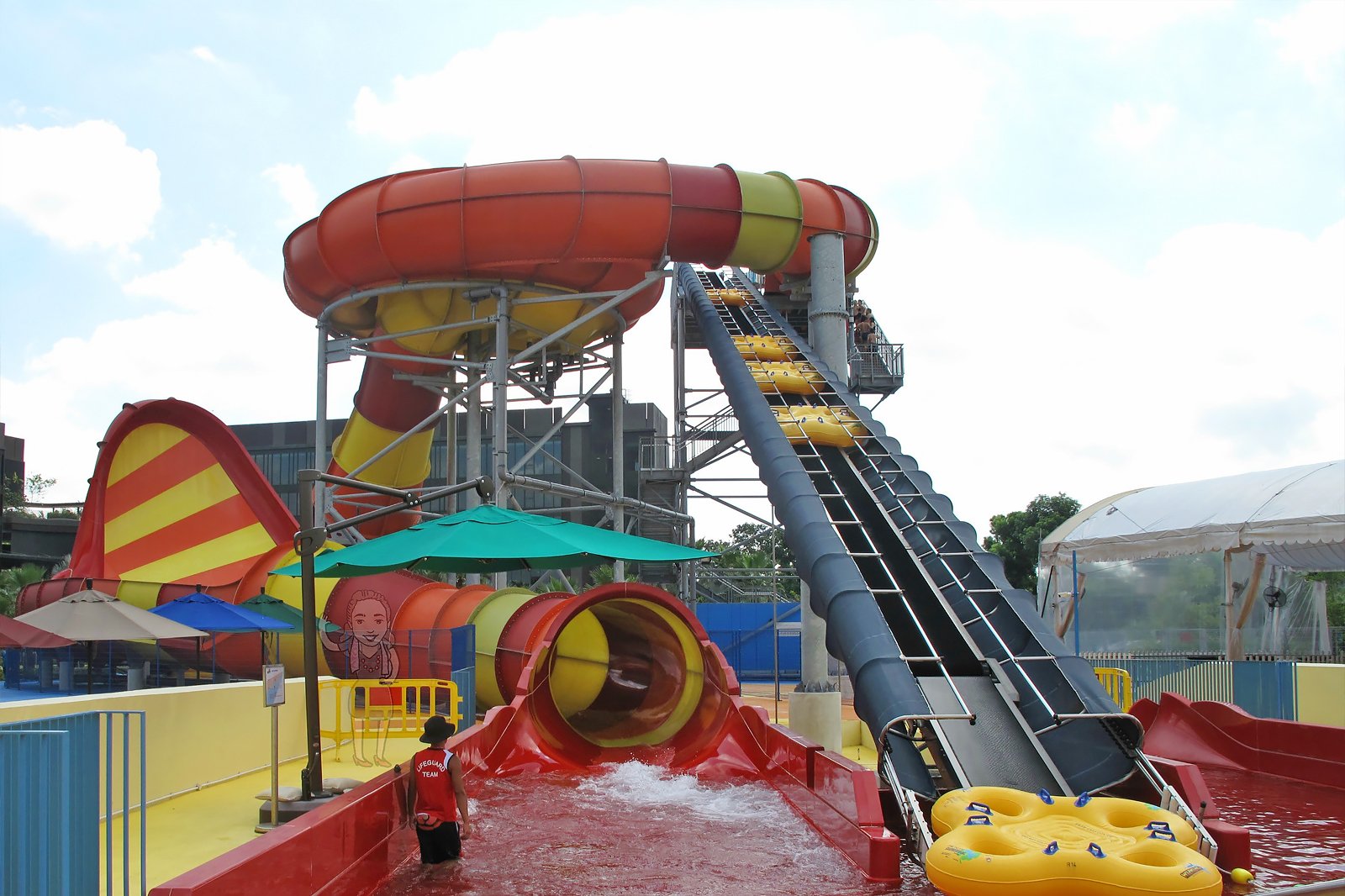 Wild Wild Wet Singapore
Location: 1 Pasir Ris Close, Singapore 519599, Singapore
Open: Monday to Friday from 1pm to 7pm, Saturday to Sunday from 10am to 7pm
Phone: +65 6581 9128
Back to top