Singapore Weather
Singapore Weather Information
Singapore weather is hot and humid year-round, with this tiny city-state situated just 137 km above the Equator. The average temperature is 31°C at daytime and 24°C at night. Walking around at midday can be a real challenge, particularly between April and May when relative humidity is higher than 80%. Like the rest of Southeast Asia, Singapore's climate is largely influenced by 2 monsoon winds.
The northeast monsoon (Nov-Mar) brings bursts of heavy rain and thunderstorms that sometimes last overnight. May and June are the hottest months, after which the southwest monsoon arrives, bringing with it a relatively dry climate. The best time to visit Singapore is between June and August when the average temperatures are around 24-31°C.
Despite the hot weather in Singapore, this is a country with air-conditioning pretty much everywhere, from the taxis to the museums and offices – which sometimes can even feel cold as they crank down the temperature on the thermostat!
1
Singapore Weather report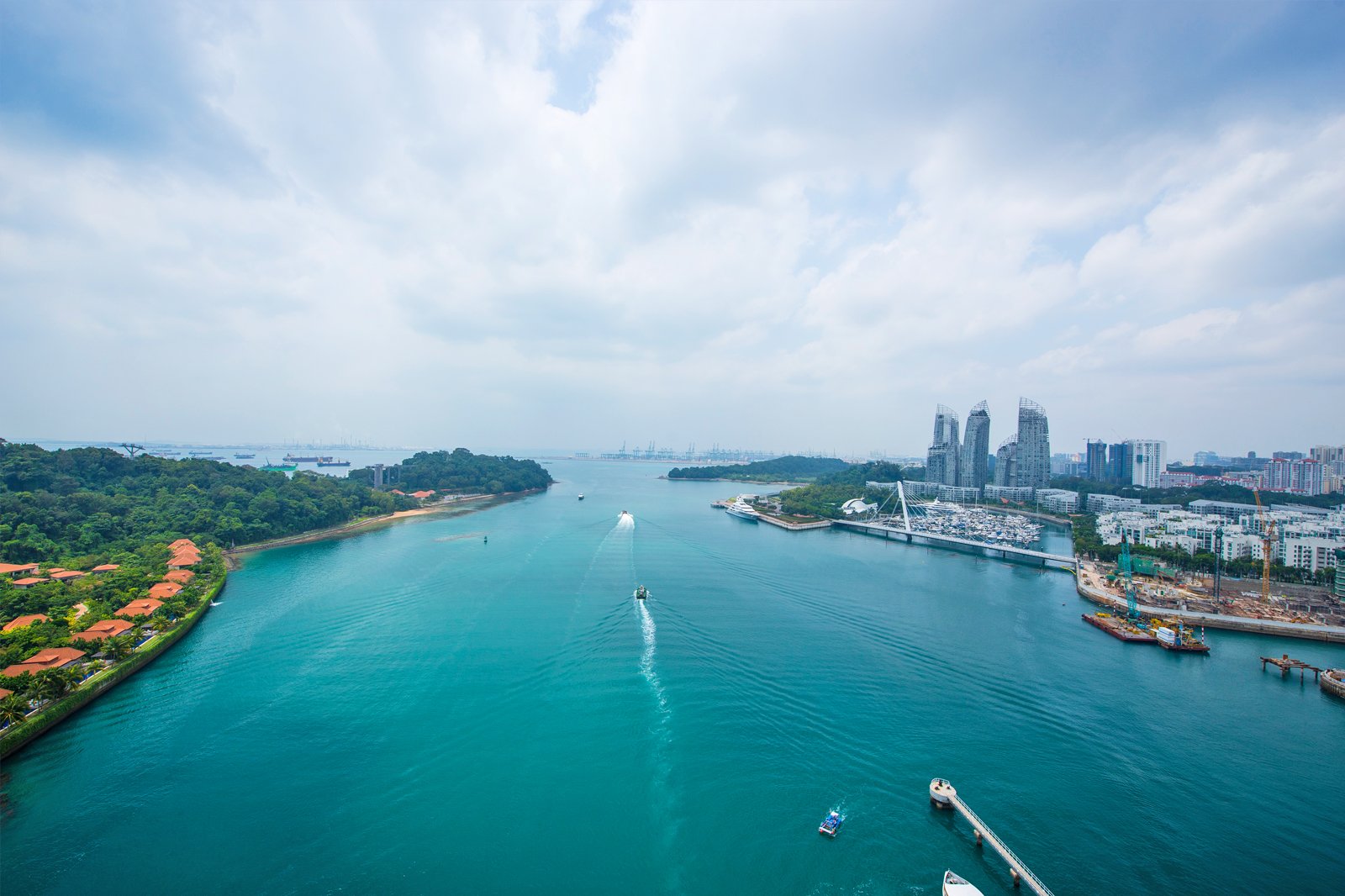 For the latest weather in Singapore, you can check a weather forecast detailing the temperatures, humidity and expected rainfall over 24-hours – but be warned, Singapore weather is rarely predictable, especially during the rainy season.
Although susceptible to heavy downpours, a full day of raining is quite rare, with most showers lasting between 10 minutes and a couple of hours. After the rain, humidity levels drop to make for a more comfortable evening, so the rain can actually be a blessing in disguise.
Back to top