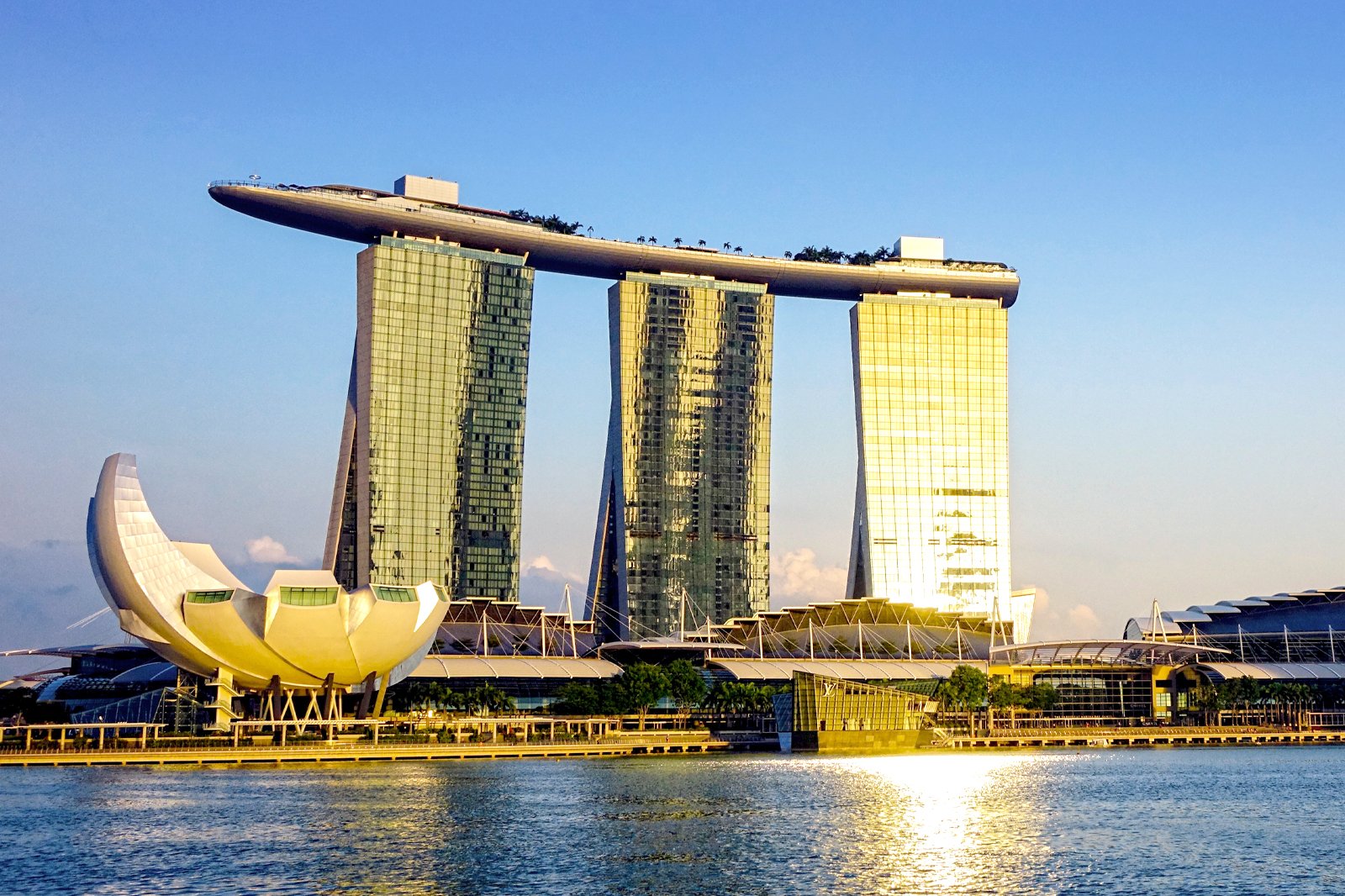 Marina Bay Sands stands out as a stunning icon of Singapore's ever-growing city skyline. The 3 skyscrapers have – what seems to be – a cruise ship balancing precariously across the top. In fact, this is one of the highlights of Marina Bay Sands Hotel: a huge rooftop pool with sweeping views of Singapore, with an observation deck and a fancy rooftop club at one end.
Besides a stunning 5-star hotel with over 2,500 rooms, other highlights include a luxury shopping mall with faux-canals and Italian gondola rides, Singapore's largest ice-skating rink, 2 nightclubs, a host of fantastic restaurants, and one of the world's most expensive casinos.
The location of Marina Bay Sands is another plus point as the MRT underground is close by and you can walk to several of Singapore's top attractions – Gardens by the Bay, Merlion Park, and the ArtScience Museum. Here's an in-depth guide on what you'll find at Marina Bay Sands.
Marina Bay Sands - one of the highlights of The Best Casinos in Singapore and 16 Best Things to Do in Marina Bay (Read all about Singapore here)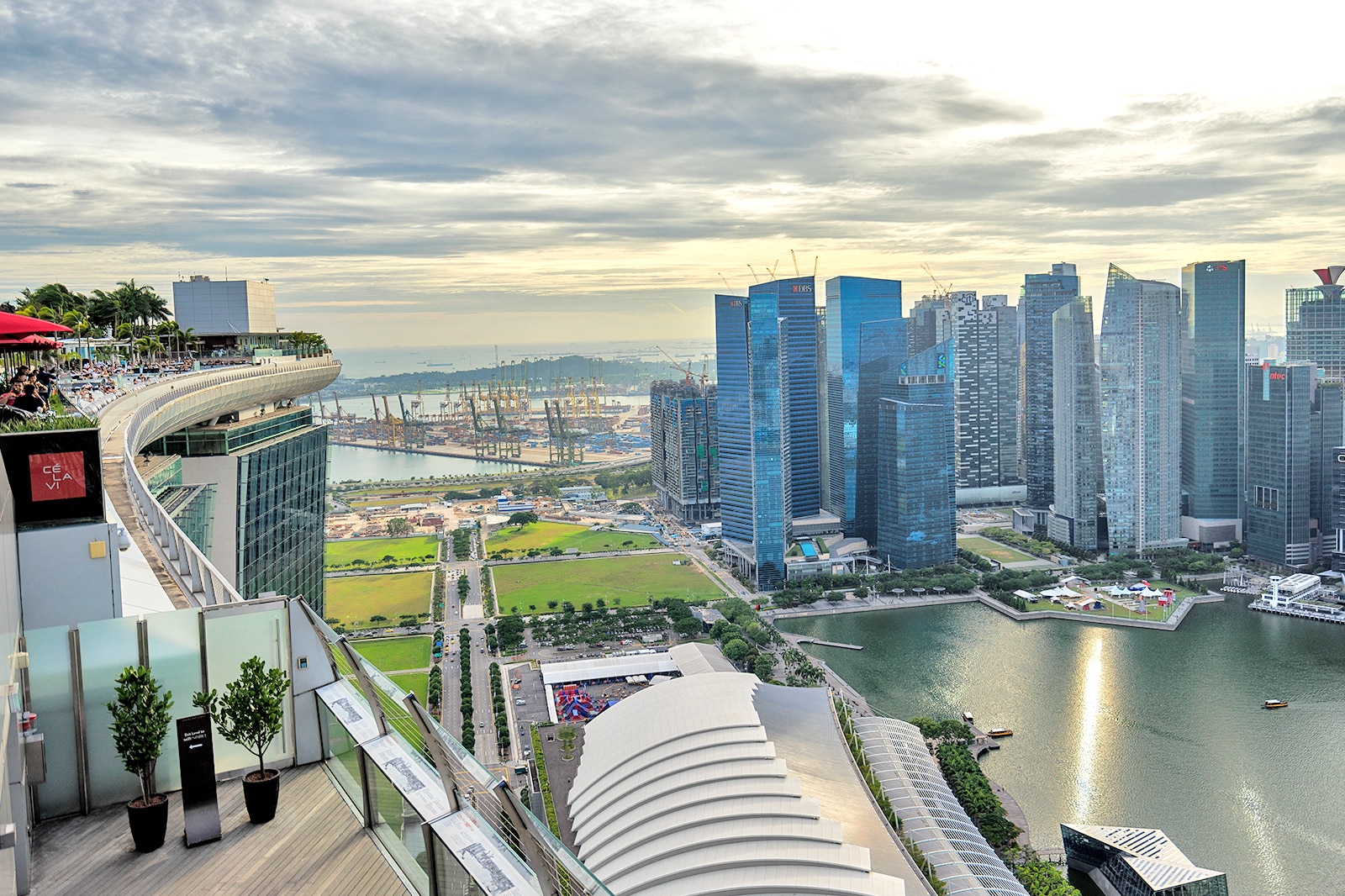 Marina Bay Sands SkyPark
Marina Bay Sands SkyPark offers a taste of the high life with great views of Singapore from above. There is a large wooden decked area that offers a 360-degree panorama with nothing but a sheet of glass and a few wires between you and the view.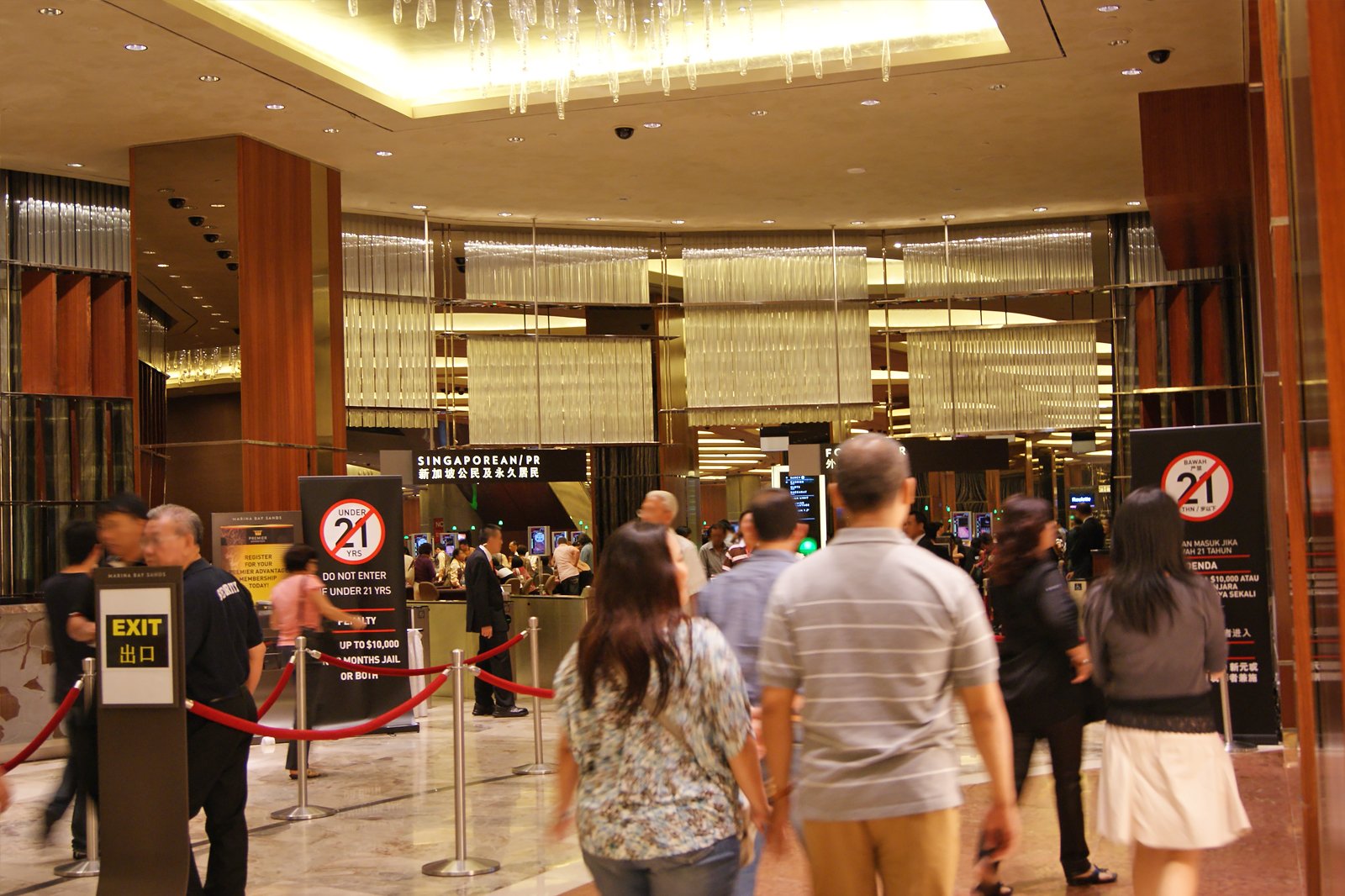 Marina Bay Sands Casino
Opened in 2010, the $5.5 billion casino resort Marina Bay Sands is the second casino in Singapore. Featuring an area of 15,000sqm, the actual casino area comprises less than 3% percent of the integrated resort's gross floor area. Other facilities include many restaurants, lots of shopping and meeting-and-convention facilities. Entry is free for foreigners.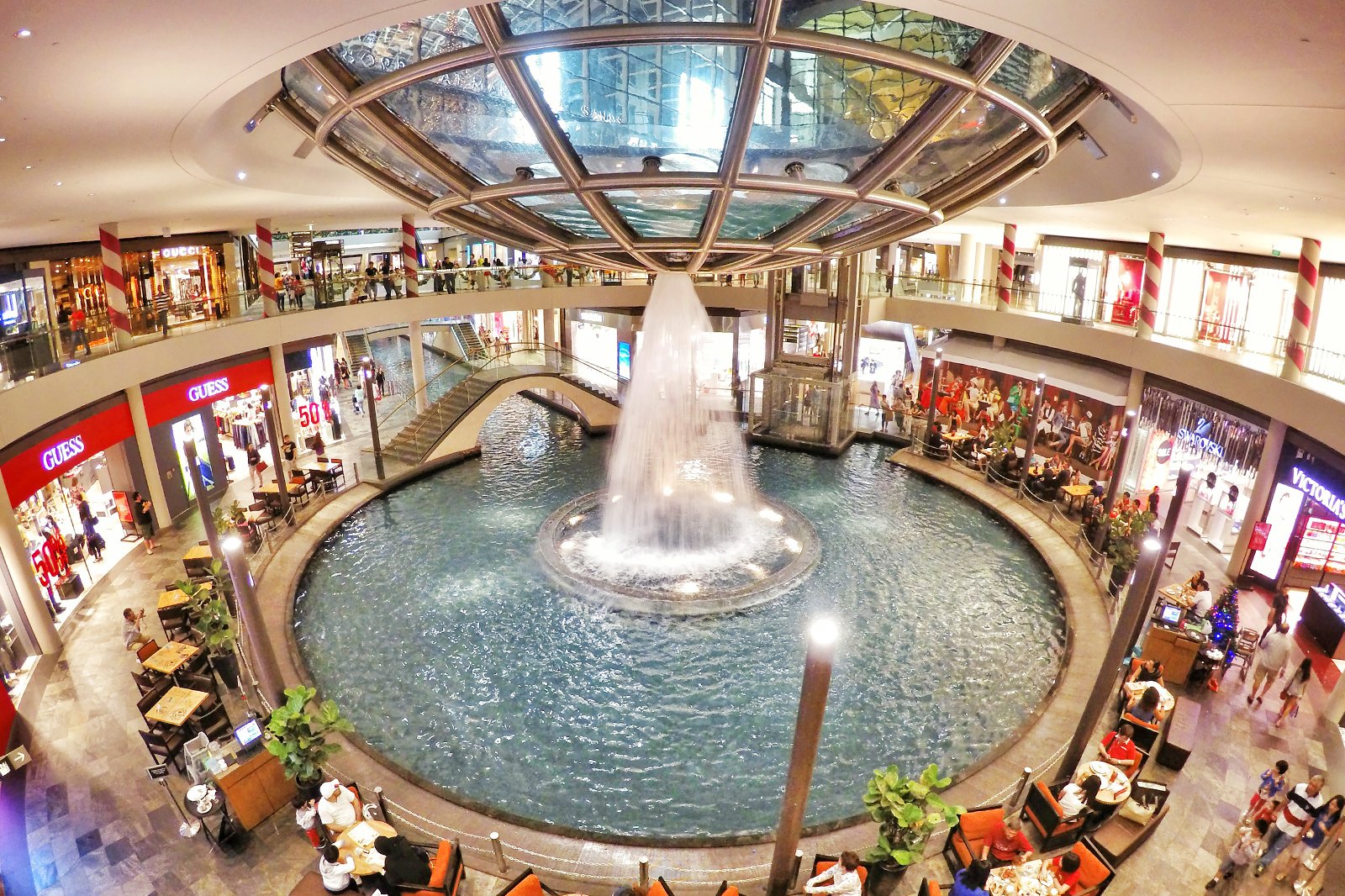 The Shoppes at Marina Bay Sands
The Shoppes is the flagship shopping mall in the epic Marina Bay Sands complex, offering a host of luxury brands from across the world. Home to hundreds of shops, high-end restaurants, cafes, bars, and fun attractions, this unashamedly caters to the exclusive end of the market. Notable fashion brands include Alexander McQueen, Armani, Dior, Hugo Boss, Bottega Veneta, as well as a range of jewellery and watch brands such as Audemars Piguet, Bvlgari, and Chopard.
Bread Street Kitchen
Gordon Ramsey's Bread Street Kitchen opened at Marina Bay Sands halfway through 2015, offering modern European food with signature touches from the multi-Michelin star affiliated chef in an informal dining setting. Even so, being at Marina Bay Sands, this was always going to be a classy affair no matter how much Ramsey claims it to be 'informal'. The snazzy black and white tiled floor, exposed ceiling and comfy leather booths all help to create an exclusive 'New York loft' feel. The good news is that the a la carte menu is sensibly priced – a bit of a rarity for celebrity chef restaurants in Singapore.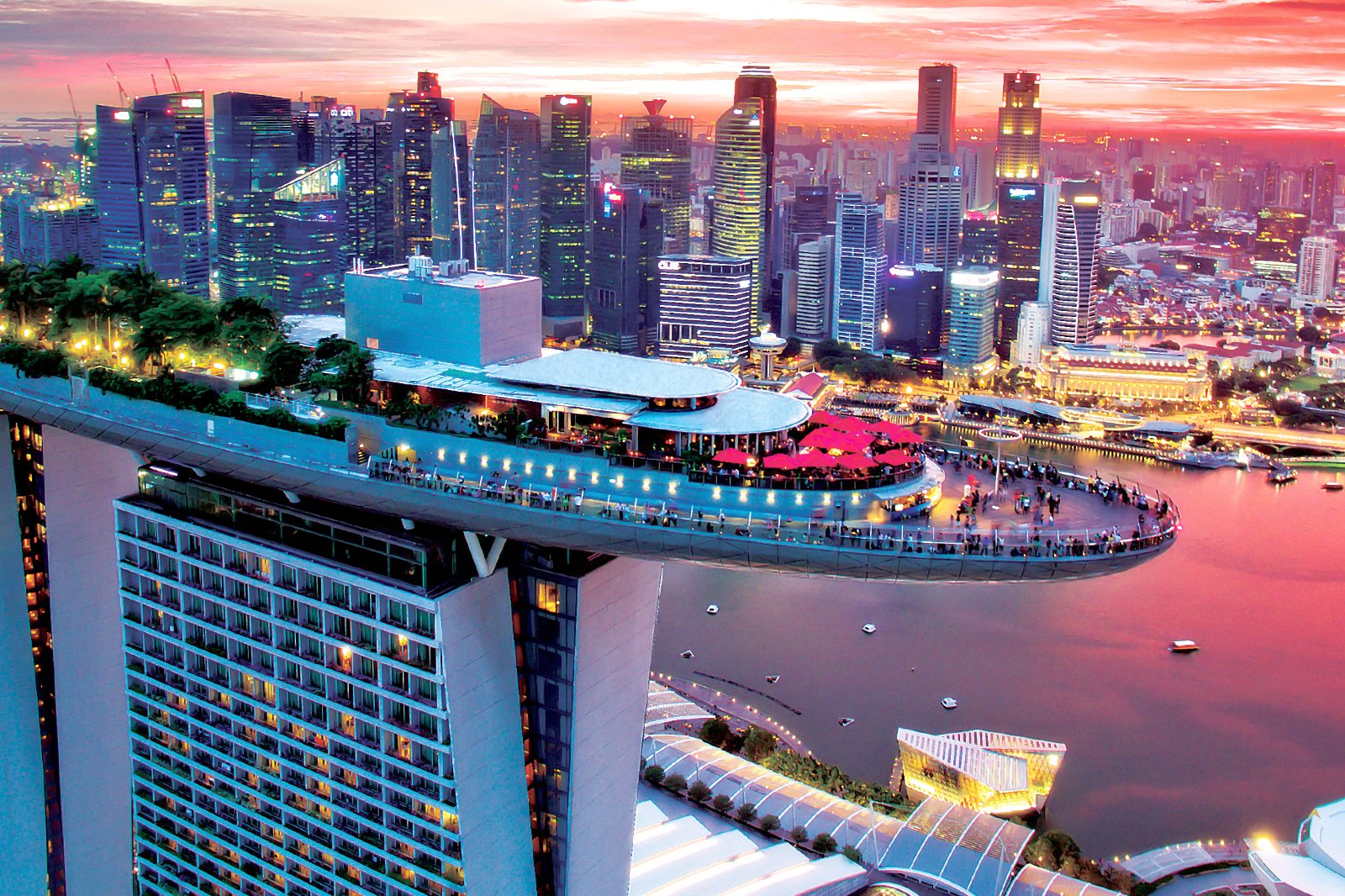 CE LA VI Singapore
CE LA VI bar enjoys one of the best views in Singapore. On the 57th floor of Marina Bay Sands, it offers uninterrupted views of the city and bay. With a cocktail costing around the same price as an entry to Marina Bay Sands observation desk and CE LA VI's slightly more elevated location, it has quickly become one of Singapore's hottest rooftop venues. For those not lucky enough to be staying at the Marina Bay Sands hotel, a few drinks at CE LA VI Singapore is a perfect way to enjoy a little of the luxury this iconic building has to offer.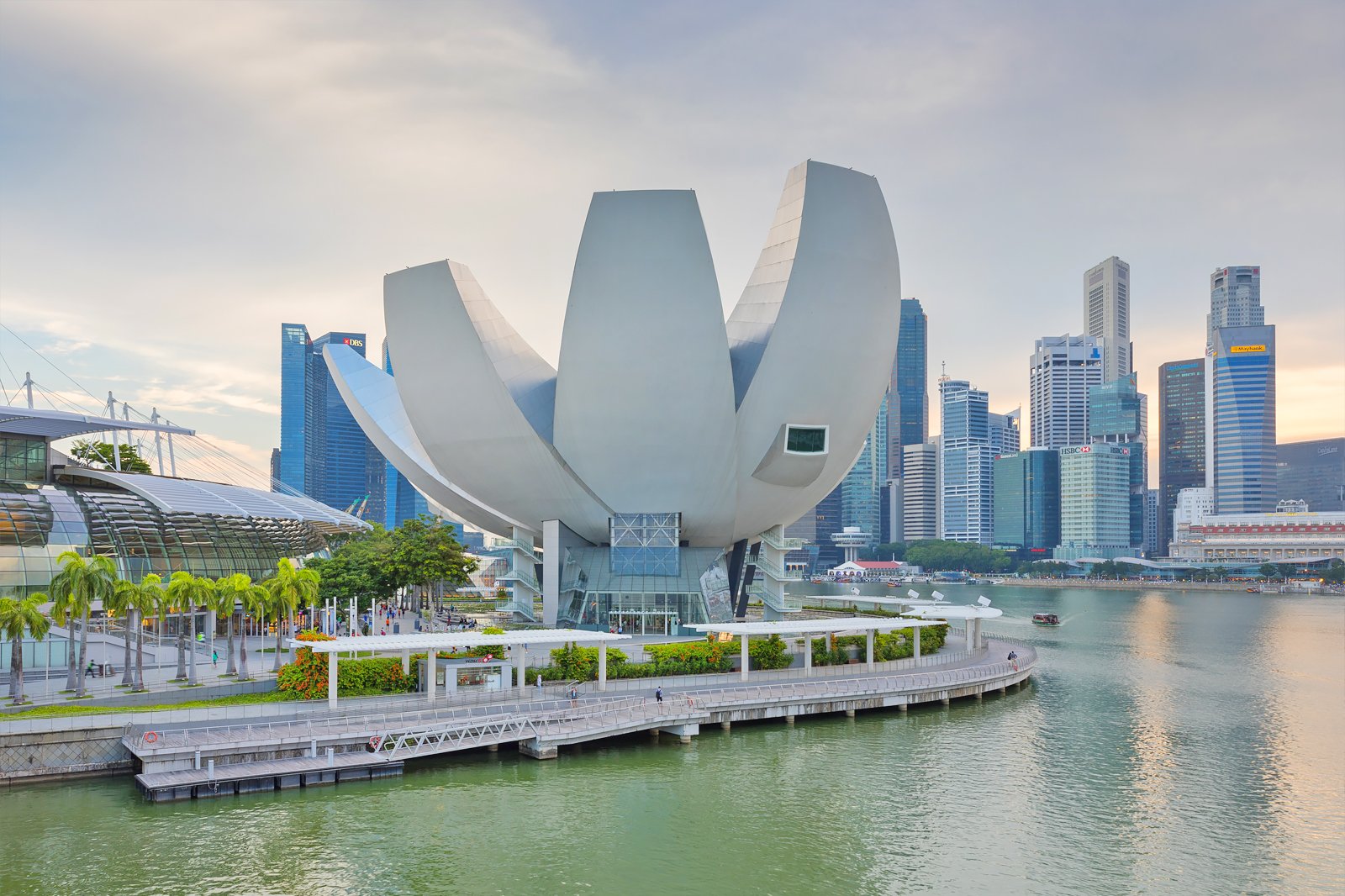 ArtScience Museum Singapore
Shaped like an outstretched hand – or perhaps even a bunch of bananas – the ArtScience Museum sits on the waterfront in the shadow of Marina Bay Sands, and provides the city with ever-changing displays, from Dali to Harry Potter. A place of great interest for children and adults, a visit here is both entertaining and educational, exploring the links between art and science. The gallery is impossible to miss, on the bay side walkway of the famous Marina Bay Sands Hotel and 10 minutes' walk from Bayfront MRT Station.
Marina Bay Sands
Location: 10 Bayfront Ave, Singapore 018956, Singapore
Phone: +65 6688 8888
Back to top