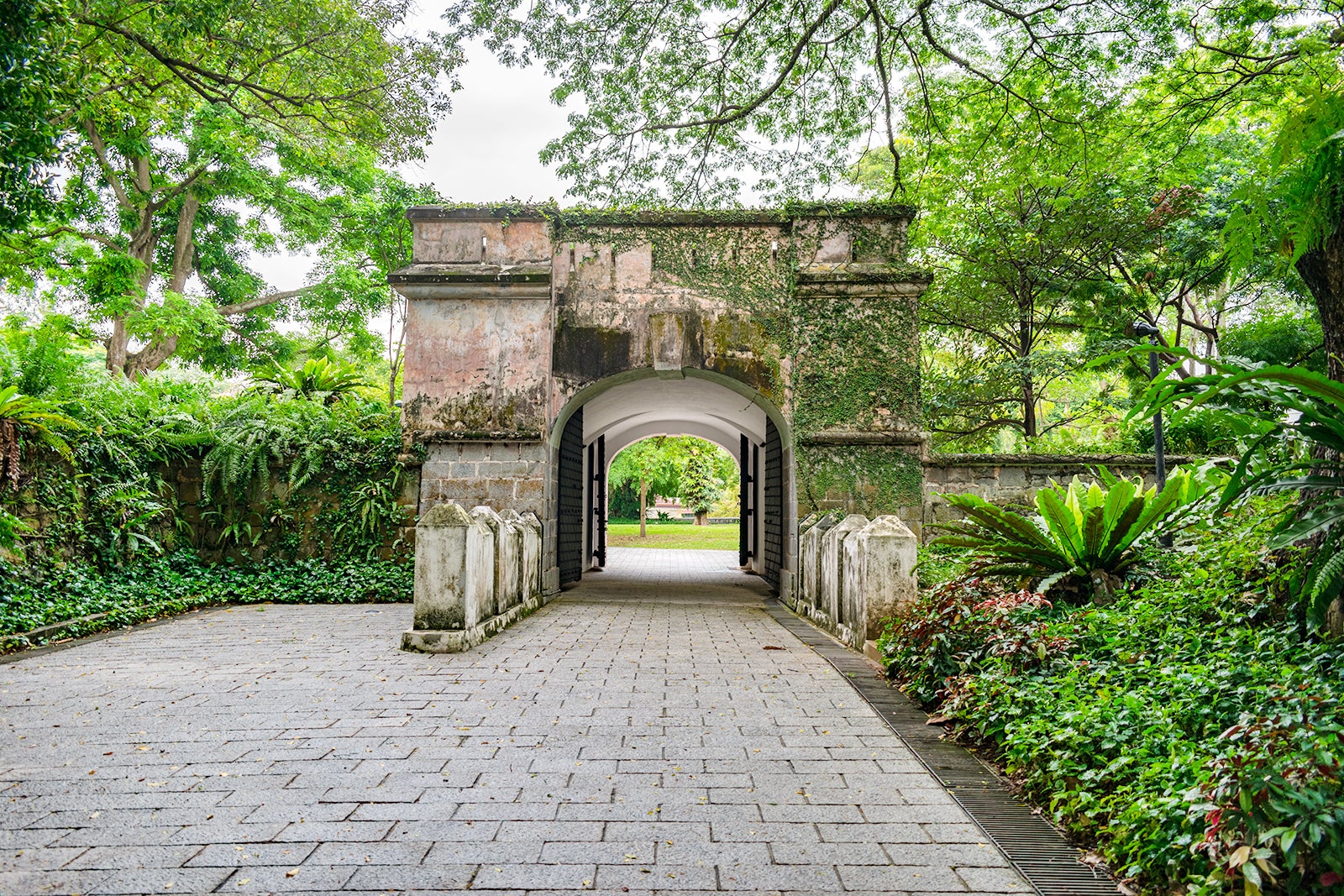 Fort Canning Park is a green space in the heart of Singapore and is also one of the city's most significant historical landmarks. The park offers an escape from the busy city scenes with plenty of walking trails and exotic plants. It is also home to an interesting underground WWII tunnel complex and other attractions of art and history.
Besides being a welcome respite of quiet greenery in Singapore, Fort Canning Park is also a historic area. Previously known as Forbidden Hill, archaeologists found 14th-century Javanese artefacts here dating back to when Singapore was part of the Majapahit empire. The hill, sacred to Malays, also contains the shrine of Sultan Iskandar Shah, the last monarch of the old kingdom of Singapura.
Fort Canning Park Singapore - one of the highlights of 11 Best Things to Do in Clarke Quay and 6 Best Things to Do in Orchard Road (Read all about Singapore here)
When Stamford Raffles came to Singapore, he built his home here – later known as Government House – on the hilltop. The British army built an arms store, barracks and hospitals here between 1859 and 1861, and the buildings became known as Fort Canning.
Today, only ruins of the fort are left, along with several well-preserved underground tunnels. The fort is surrounded by a quiet park which also holds an old Christian cemetery. The short but heartfelt inscriptions on the tombstones give a compelling and even touching glimpse into the lives of Singapore's early colonial settlers.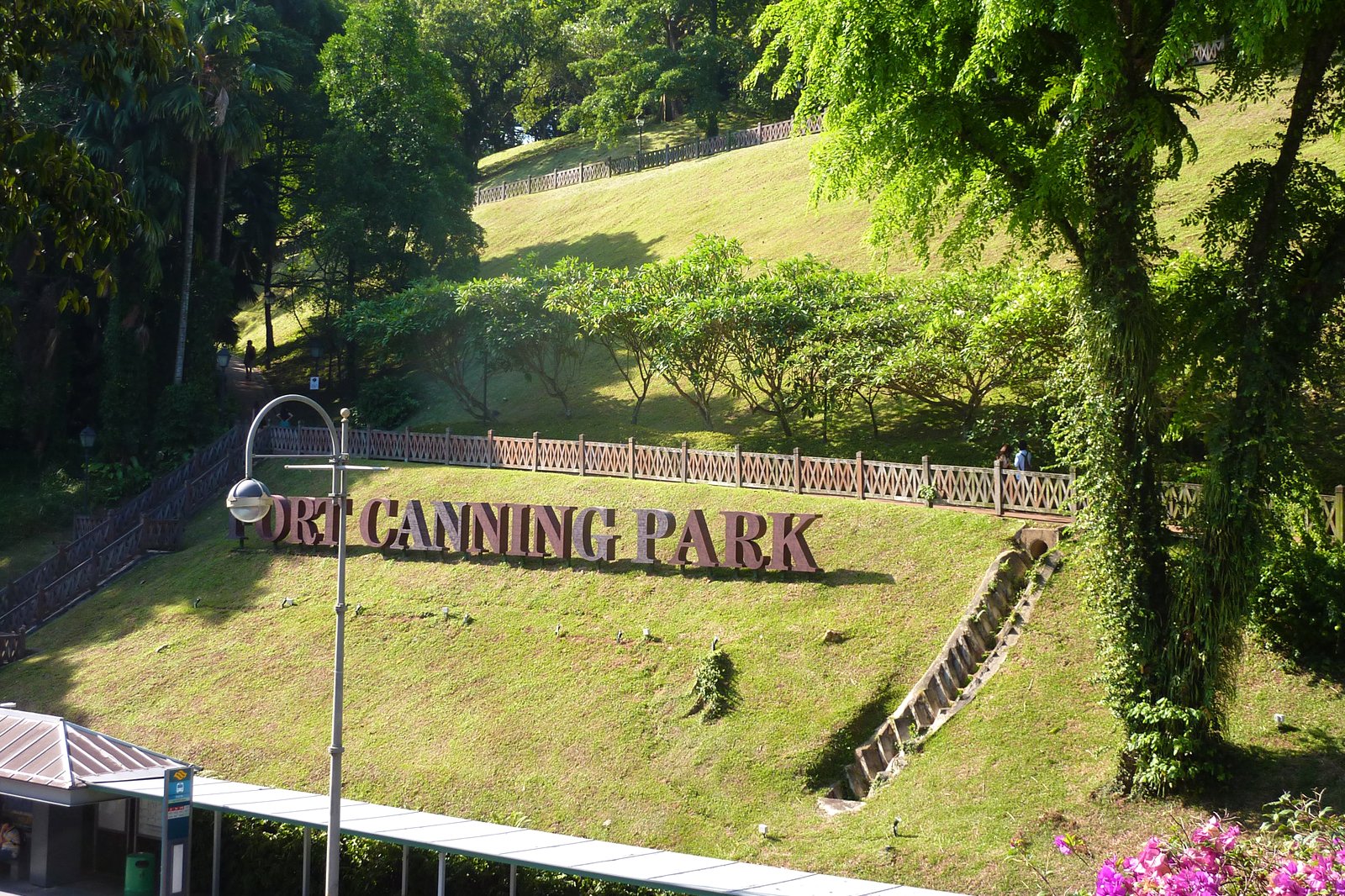 These days, Fort Canning is a common venue for outdoor arts events. The Singapore Drama Centre is at the bottom of the hill, while the Singapore Dance Theatre is found in Fort Canning Centre at the summit. Ballet Under the Stars is a regular feature, while many of Singapore's young dramatists make clever use of the ruins as a backdrop for plays.
Battle Box, situated inside what used to be the largest underground military operations complex in Singapore, was part of the Malaya Command Headquarters during WWII. Through video and sound effects, animatronics, and figurines, it reenacts the fateful day of February 15, 1942, when British officers decided to surrender Singapore to the Japanese.
The park is behind the Singapore History Museum on Stamford Road. You can get into Fort Canning via several accesses: the Park Mall underpass, the National Library underpass, the Hill Street Food Centre, and the River Valley Swimming Complex.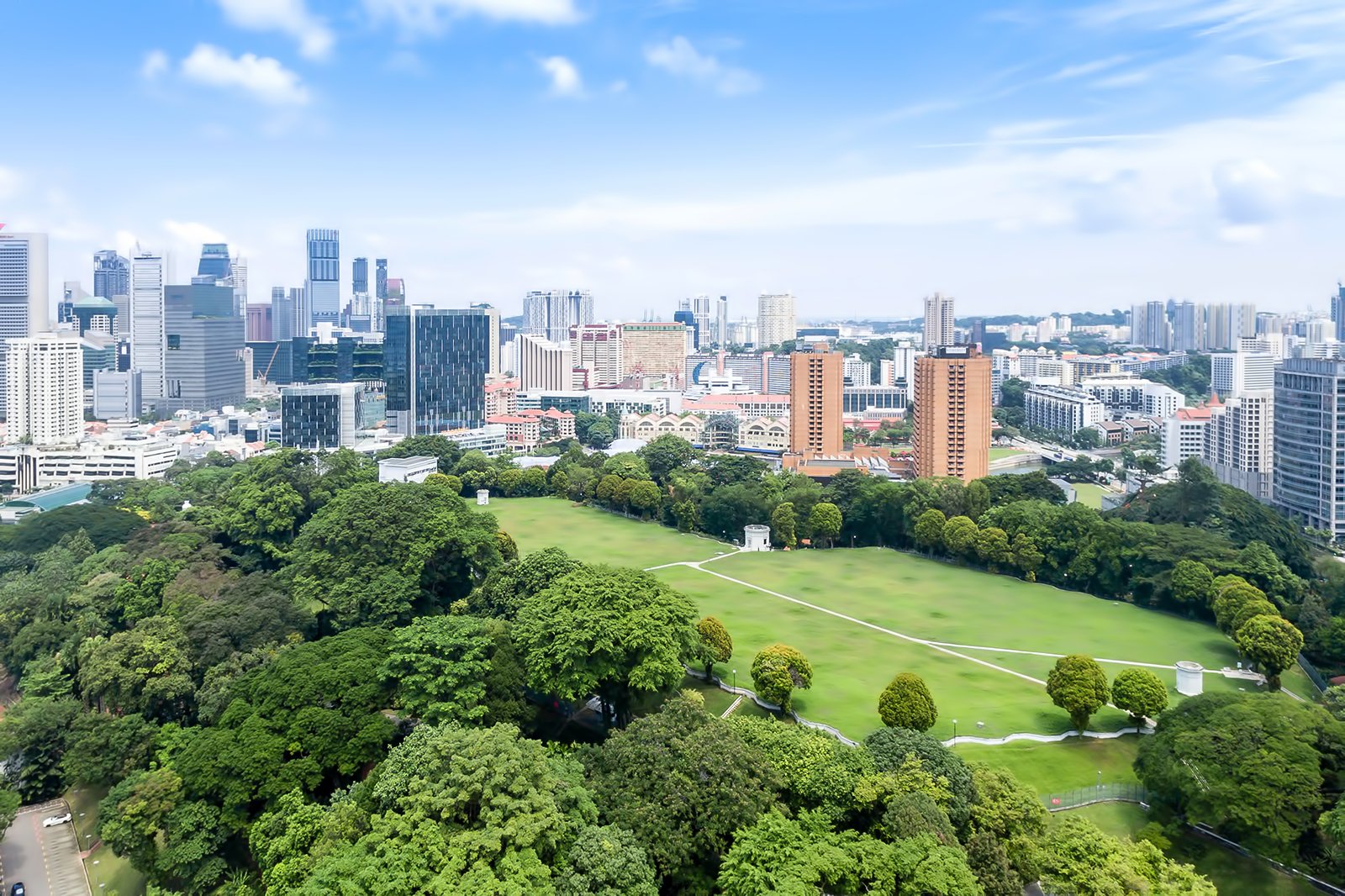 Fort Canning Park Singapore
Location: 70 River Valley Road, Singapore 179037, Singapore
Back to top