Canvas Nightclub in Singapore amassed a loyal following of alternative dance music lovers since it opened in 2004 as Home Club. The club shies away from all the pop hits and EDM-style tracks found in most of the nearby Clarke Quay clubs, by promising punters a strict bass-heavy music policy – even long since after its rebranding a decade later.
Canvas Club at Clarke Quay has a yellow-on-black branding on its wall that's bold and a bit hard to miss. The club's DJ roster is filled with local and international performers who play on a weekly basis – encompassing genres such as a garage, techno, progressive, minimal house, and thumping drum and bass.
Canvas Singapore - one of the highlights of 7 Best Singapore Clubs and 12 Best Nightlife in Clarke Quay and Riverside (Read all about Singapore here)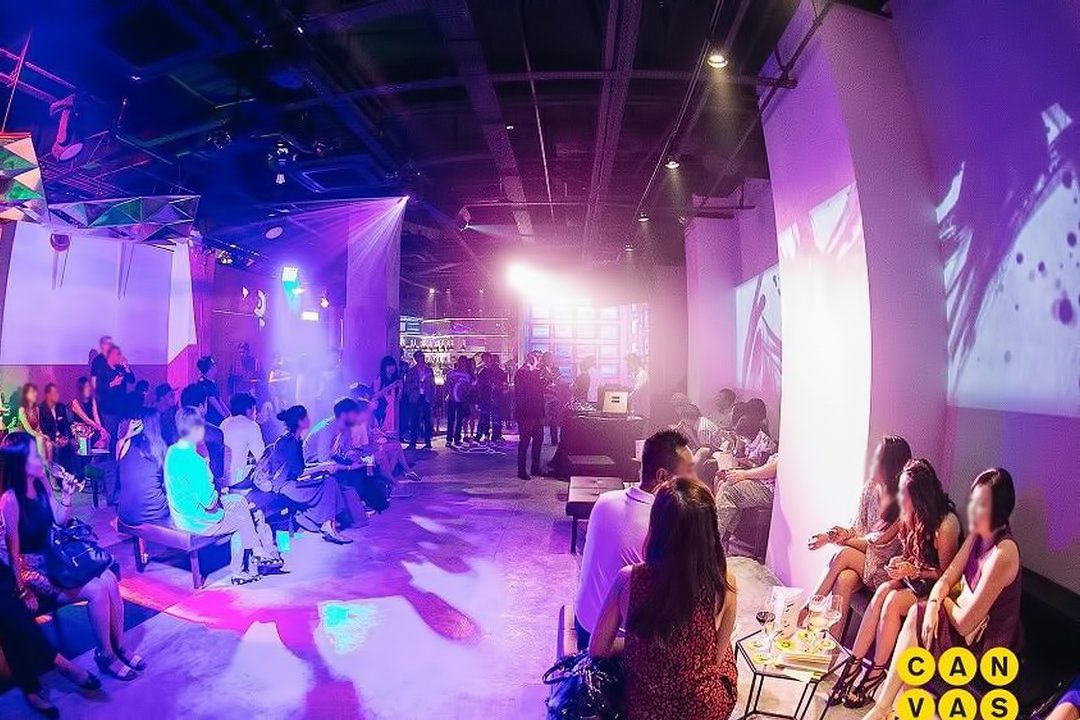 Instead of being purely a place to come to hang out and party at night, Canvas Club also doubles up as an art gallery by day. This usually translates to extended opening times, from 3pm to 3am, on most days. The venue is called Canvas Creative Space and is dubbed as an 'audiovisual, multimedia, and interactive entertainment' venue.
You can find Canvas Club at The Riverwalk at Clarke Quay, accessible from Clarke Quay MRT Station or City Hall station just a short walk across the Singapore River. Most nights you should expect to pay around $S20 to S$30 to get in, but this does include a free drink. This entrance fee is subject to change for special events.
Canvas Singapore
Location: 20 Upper Circular Road, #B1-01/06 The Riverwalk, Singapore
Open: Tuesday from 5pm to 1am, Wednesday–Friday from 5pm to 3am, Saturday from 6pm to 4am (closed on Sundays and Mondays)
Phone: +65 8125 0166
Back to top