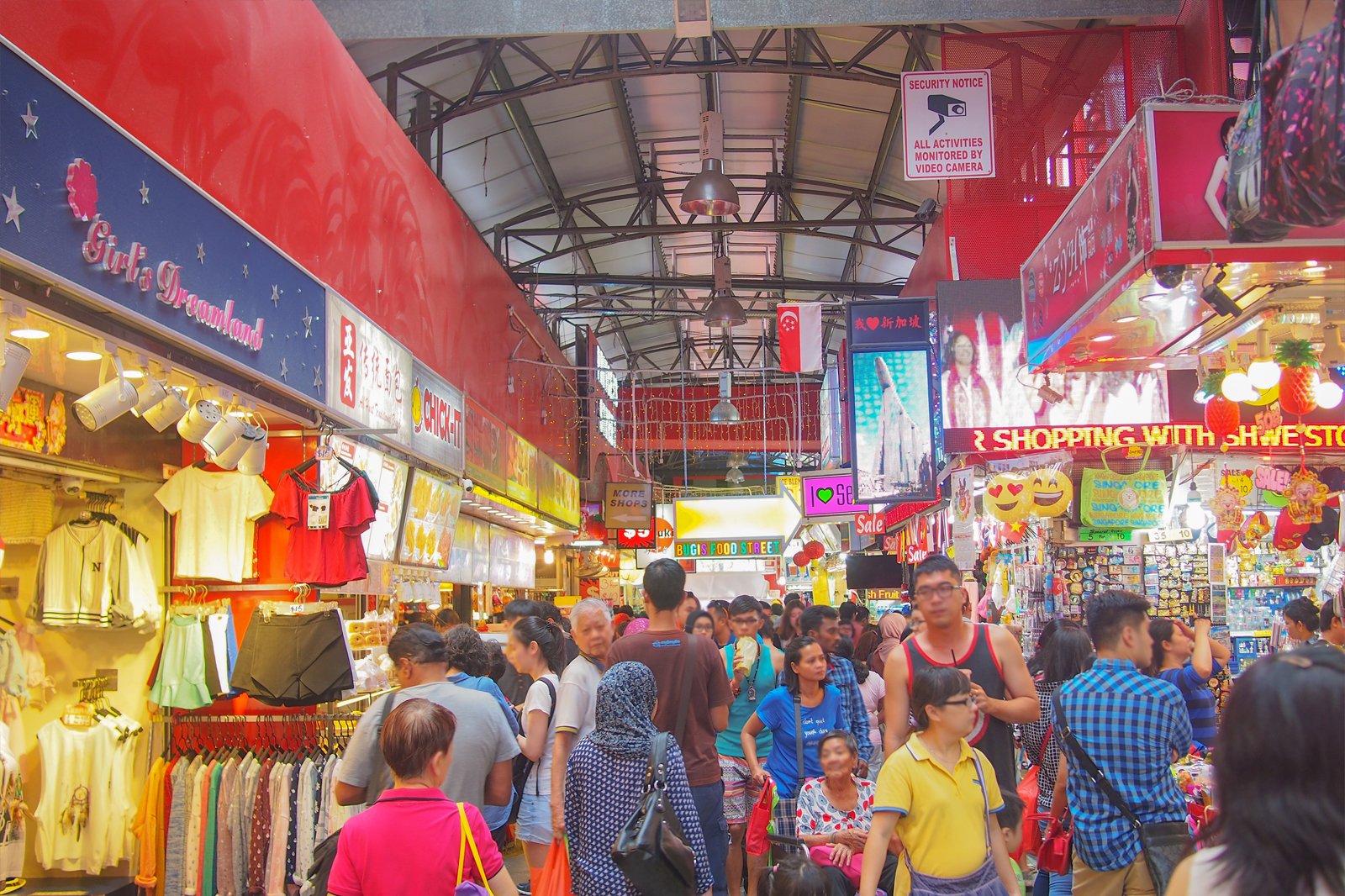 Bugis Street Market is one of the biggest, cheapest, and probably hottest places to come shopping in the whole of Singapore. Half a century ago, this now famous shopping district was better known for being a centre of seedy nightlife.
Bugis has long shaken off its 'naughty' side and become a lively hub of shopping, fine dining, and trendy cafés and bars which stay open long into the night. Bugis Street Market lies at the epicentre of it all – you can easily find it right next to the malls near Bugis MRT Station.
Bugis Street Market - one of the highlights of 12 Best Places to Go Shopping in Bugis and Kampong Glam and 7 Best Nightlife in Bugis and Kampong Glam (Read all about Singapore here)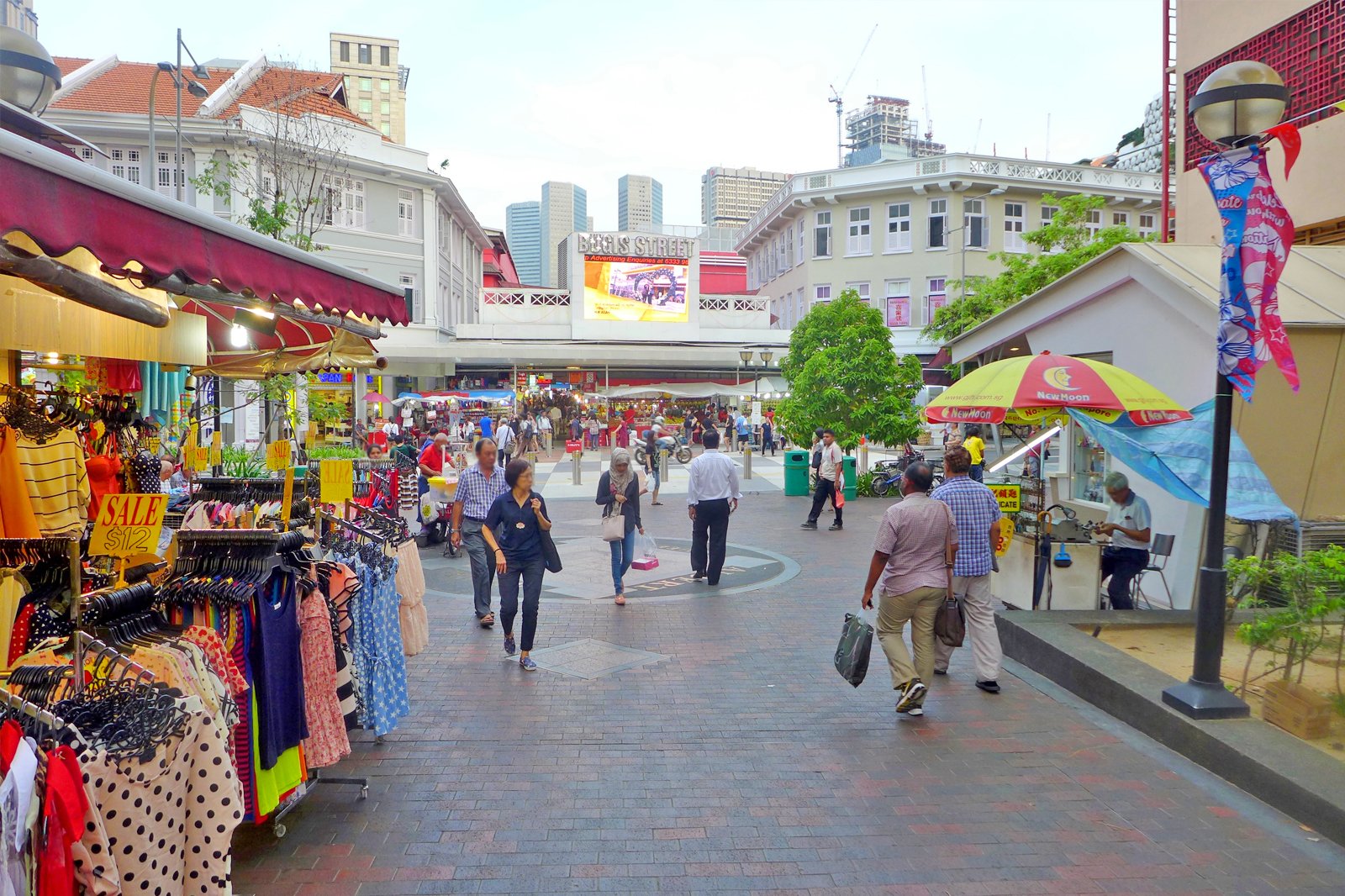 Popular with both locals and tourists, Bugis Street Market is well-known for being one of the cheapest places in Singapore for sourcing your souvenirs, accessories, clothes, electronics, houseware, and cosmetics. Many of the little trinkets here such as keychains, postcards, and stationary are available from as little as S$1.
There's a whole range of clothes on offer, too. Although not exactly Singapore's most cutting-edge fashion hotspot, quality items for all tastes can be found at the market if you look hard enough. A pair of jeans can set you back just S$15, shirts and T-shirts from S$10, sunglasses and hats from S$5, and shoes from S$20.
Recently revamped, the sprawling market is now all covered, allowing shoppers to enjoy the bargains – come rain or shine. Over 800 shops of all shapes and sizes also make this the biggest market in Singapore. Most of the stalls open early (around 11am), and stay open until the crowds leave, which usually is around 10pm or 11pm on the weekends.
As with any popular retail spot in Singapore, Bugis Street Market has plenty of eating options to keep hungry shoppers satisfied. Look out for the excellent fresh juice bar towards the centre (banana, coconut, pineapple, or melon from S$2) and there are a few other stalls selling fried snacks, satays as well as the odd noodle stall. If you're looking for something more substantial, head to Albert Centre market and food centre at the back – a large separate hawker centre that serves full meals from around S$3.50.
Bugis Street Market is just a short walk from Bugis MRT Station. Look for the red-roofed entrance or just follow the crowds if you're not sure. For when the market gets too hot, there is also the cooler (but more expensive) Bugis+ mall next door as well as Bugis Junction opposite.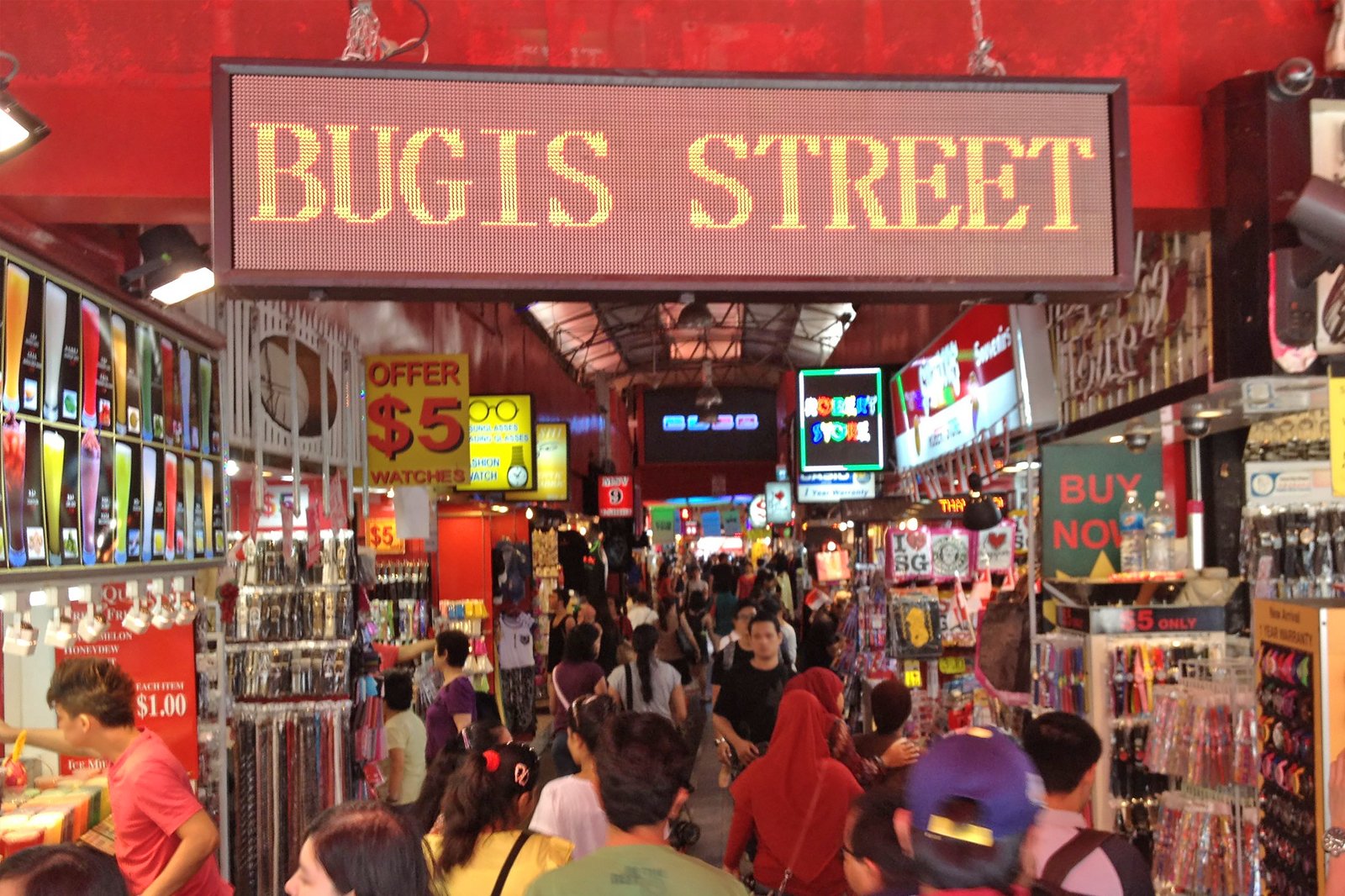 Bugis Street Market
Location: 3 New Bugis Street, Singapore 188867, Singapore
Open: Daily from 11am to 10pm
Back to top