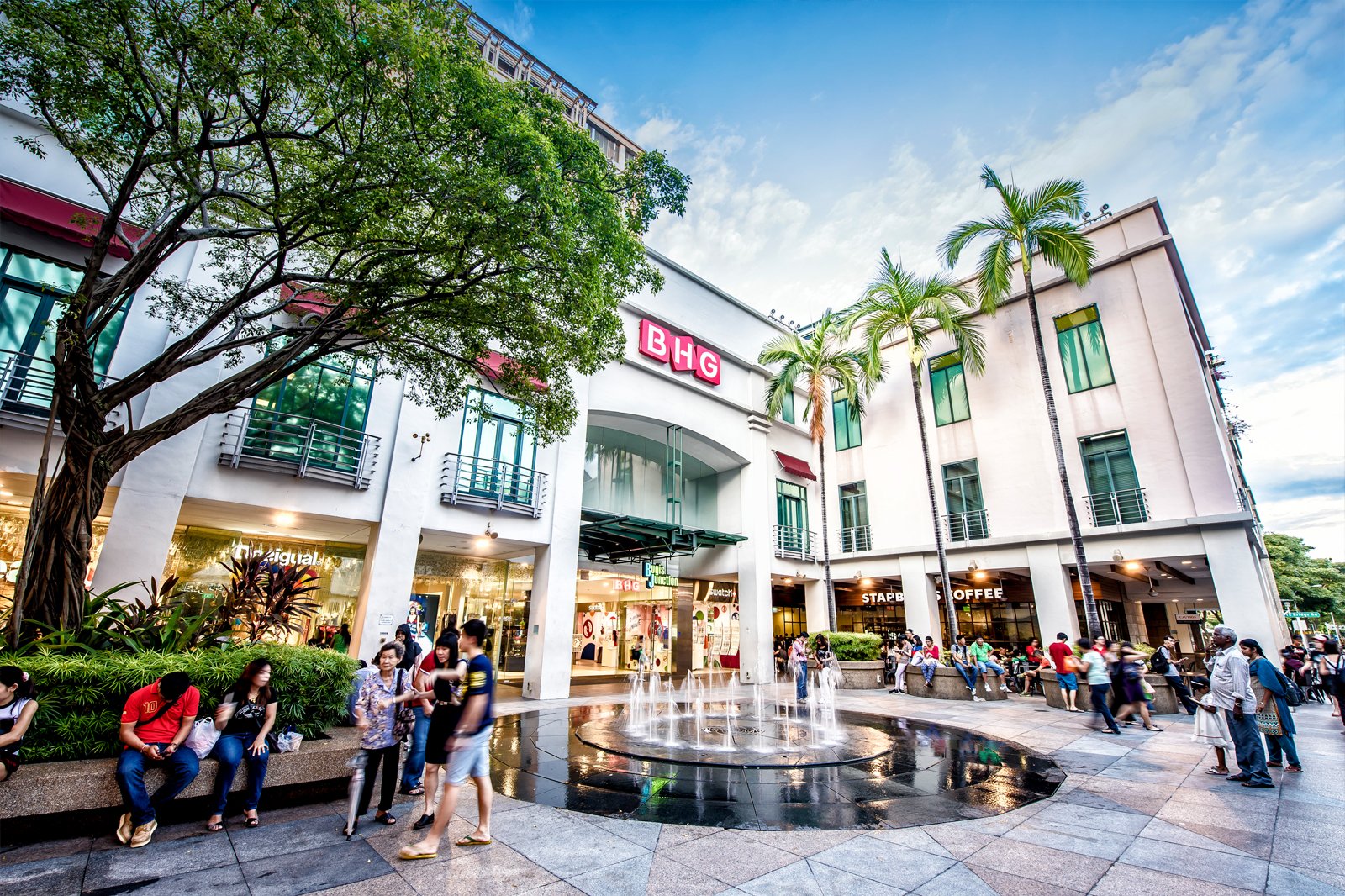 Bugis Junction is one of the more vibrant shopping malls in Singapore. Part indoor department store, part open-air shopping street, this modern retail space feels like a combination of the Bugis Street Market and the Bugis+ mall that both sit just across the road.
The standout feature of Bugis Junction is the huge glass roof that provides a handsome shelter, and the cute colonial-style shop houses and hawker-style carts that line the main shopping avenue. The mall benefits from the direct access of Bugis Street MRT Station and is just a few transits away from the centre of Singapore.
Bugis Junction Singapore - one of the highlights of 12 Best Places to Go Shopping in Bugis and Kampong Glam and 11 Best Shopping Malls in Singapore (Read all about Singapore here)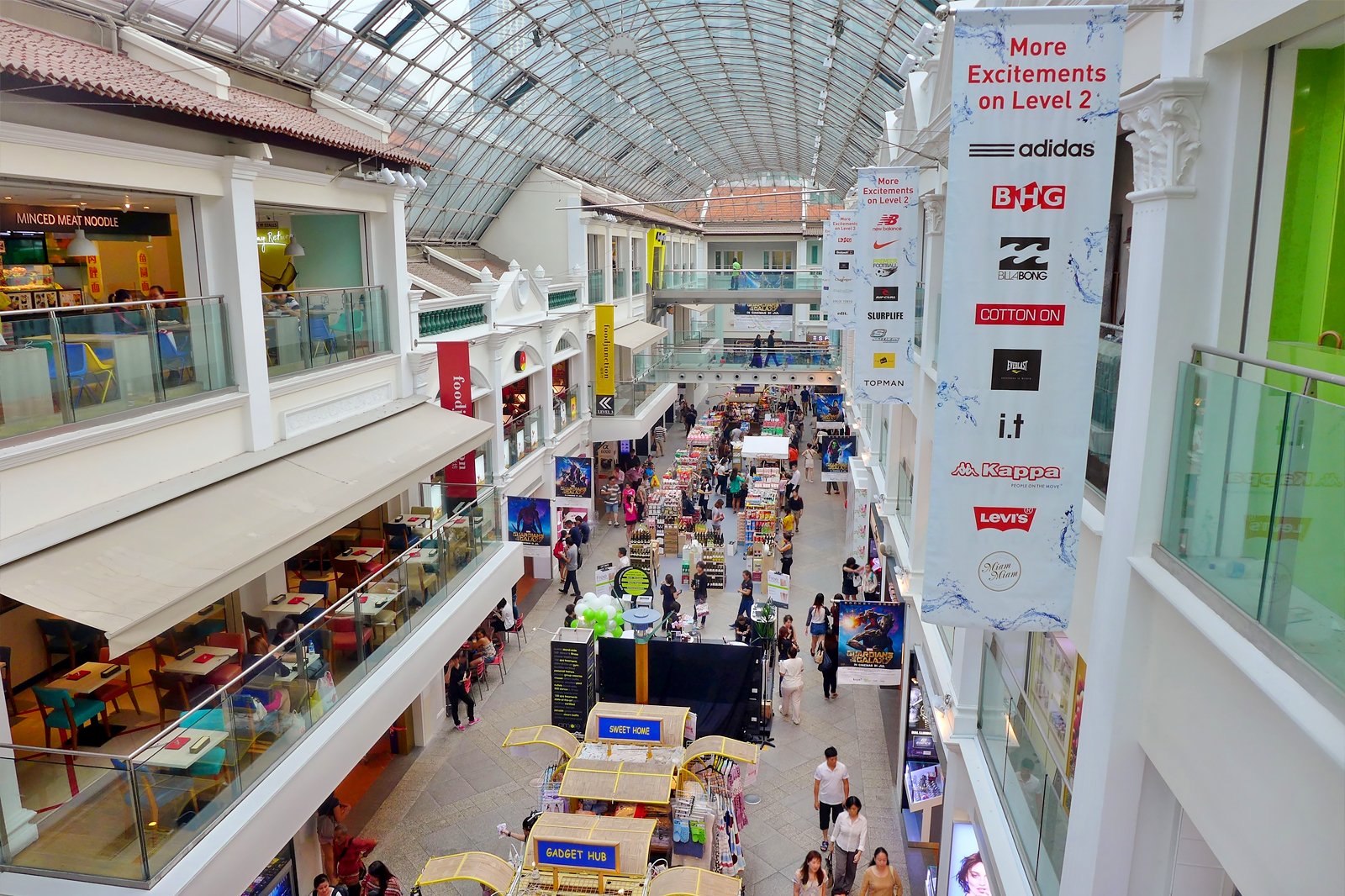 Bugis Junction has plenty of big names to keep Singapore's trendsetters happy. Inside the complex, you'll find international retailers Topshop, Levis, Converse, Adidas, as well as some boutique stores selling locally designed and produced clothes and accessories.
Prices are of course in line with the rest of the high-street stores across Singapore – look out for the flash sales that are set up on the ground floor with discounted electronics, homeware, and shoes usually going for cheap. Lining the mock old-age style street of shops is also a handful of cute cafes and bistros (and the inevitable KFC and McDonalds too).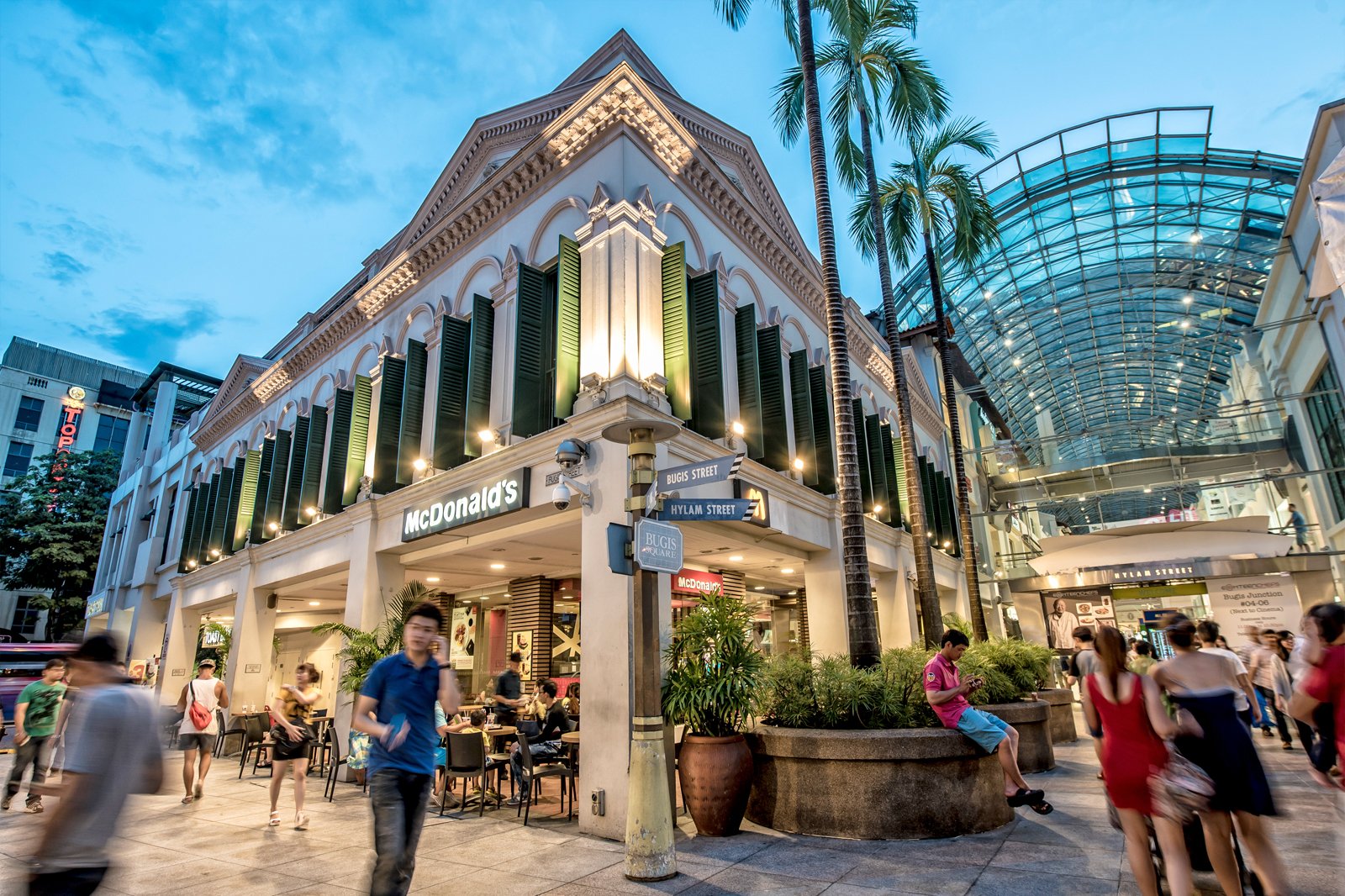 The best place to eat at Bugis Junction, however, is the excellent food court on the top floor, which serves all your hawker centre classics for just a few dollars more than you'd pay on the street. It's worth hitting for the cooling air-conditioning alone and to escape the Singapore heat.
Another reason we love Bugis Junction is its accessibility. You barely need to step foot outside into the midday sun when you come by MRT – the nearby Bugis+ shopping mall is conveniently connected by an air-conditioned bridge, which contains even more shops.
Bugis Street Market is also right nearby, meaning this area really is a contender to the (second) best zone to shop in Singapore – behind Orchard Road, of course. There's an excellent cinema on the top floor, connected to a luxurious 5-star hotel, meaning this is a popular attraction for hotel guests, as well as visitors, locals, and office workers.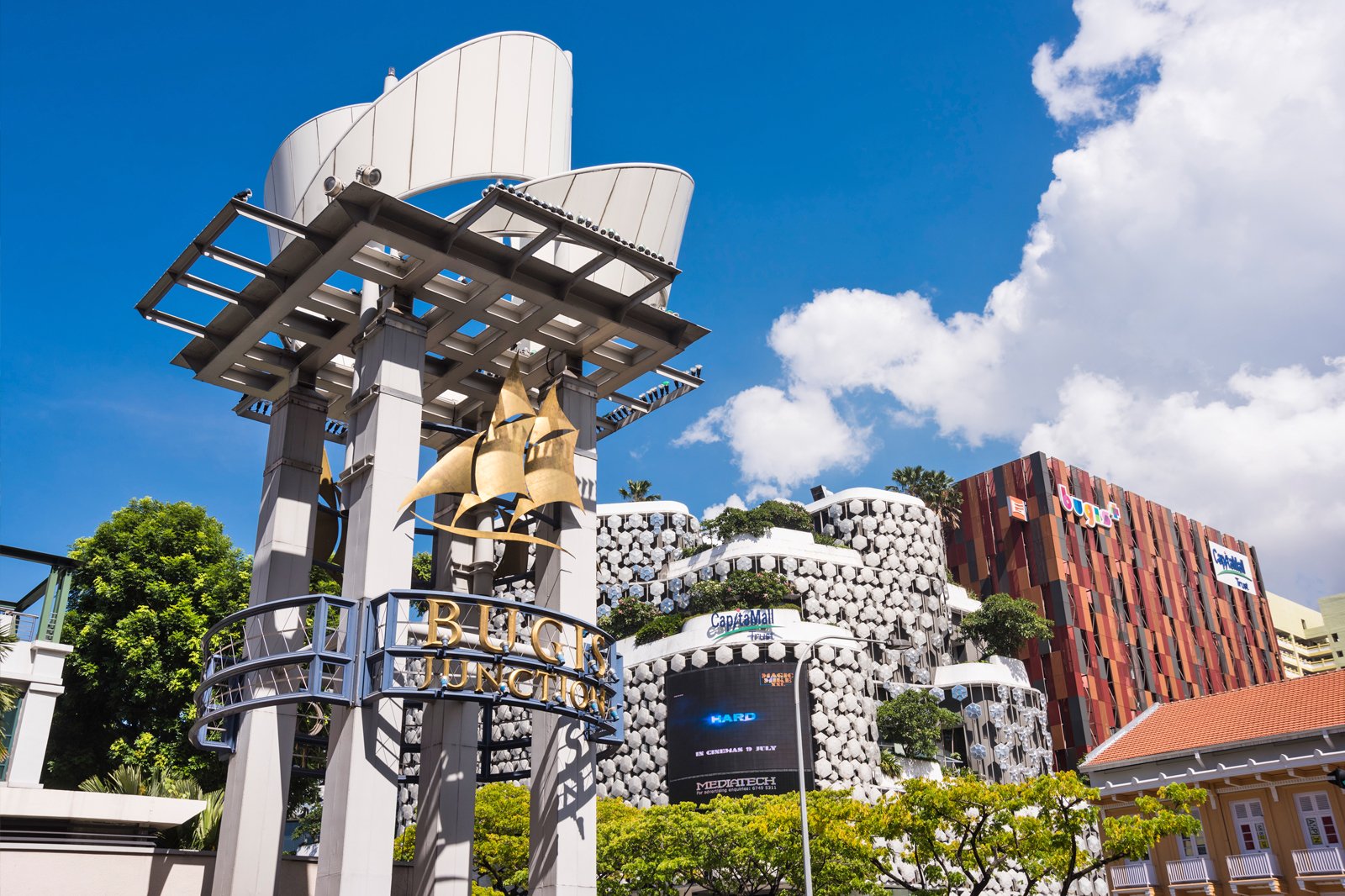 Bugis Junction Singapore
Location: 200 Victoria St, Singapore 188021, Singapore
Open: Daily from 10am to 10pm
Phone: +65 6557 6557
Back to top