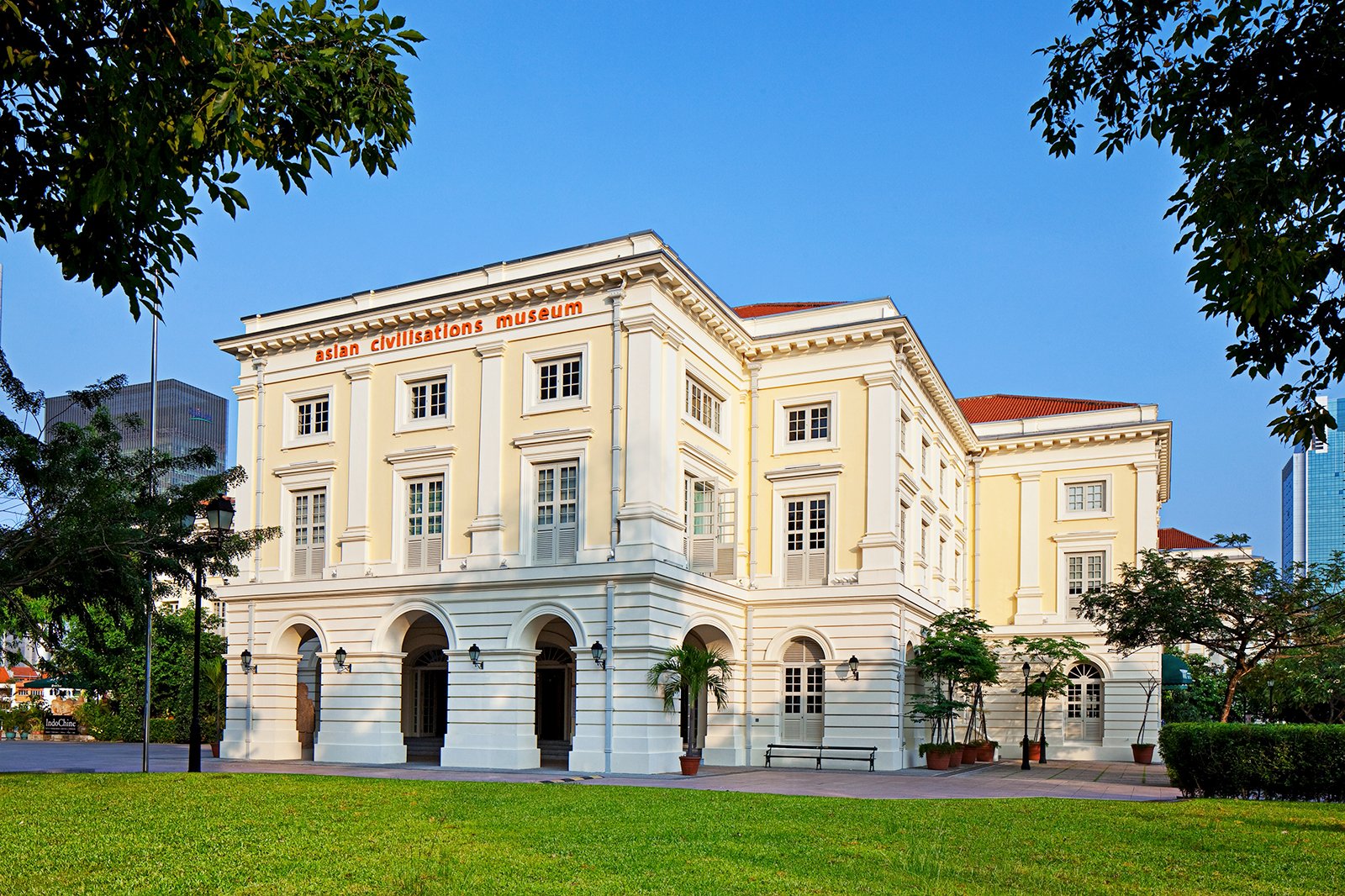 Asian Civilisations Museum (ACM) is one of Singapore's most acclaimed national museums. A visit to the museum is a great way to take a journey through the interesting pan-Asian arts and culture scene. The museum provides a deep insight into the diverse Asian cultures whose integration is the rich base for Singapore's multi-ethnic society.
The ACM was established in 1997 in the Old Tao Nan School building on Armenia Street, mainly with displays inherited from the Raffles Library and Museum. The museum later widened its collection with the opening of its flagship museum in 2003 in the restored Empress Place Building, which is a fine example of neo-Palladian architecture. In 2008, the museum's Armenia Street branch officially opened to preserve art and artefacts exclusively from Peranakan culture.
Asian Civilisations Museum in Singapore - one of the highlights of 11 Best Things to Do in Clarke Quay and 10 Best Things to Do in Singapore Civic District (Read all about Singapore here)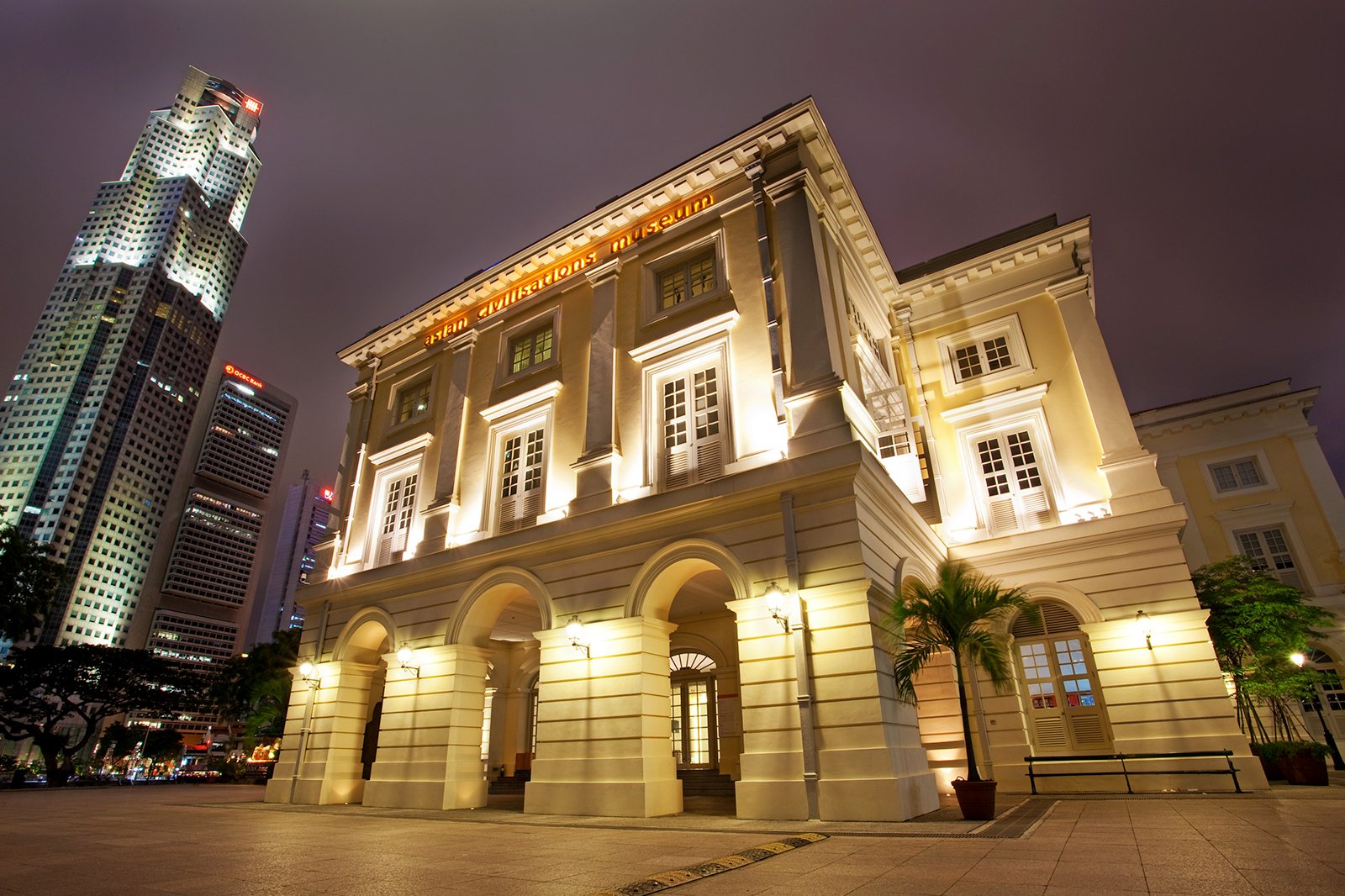 Asian Civilisations Museum Highlights
Asian Civilisations Museum has over a thousand artefacts spread throughout its 11 galleries on 3 levels. Being the only museum in the region dedicated to Asian civilisation, the museum offers an extensive selection of relics on Southeast Asian, South Asian, Chinese, and West Asian cultures – most of which date back to more than 5,000 years ago.
The vast Southeast Asian exhibits are spread over 3 galleries, categorized into different themes such as pre-history, tribal history, vernacular Buddhism, the Malay world, and Javanese history. The West Asian artefacts that largely reflect Islamic culture can be seen in galleries 5 and 5a. A tour to gallery 6 with exciting displays like Dragon Robe, imperial porcelains, white Dehua porcelains, and 7th-century Buddhist statues lets you peep into ancient Chinese civilisations.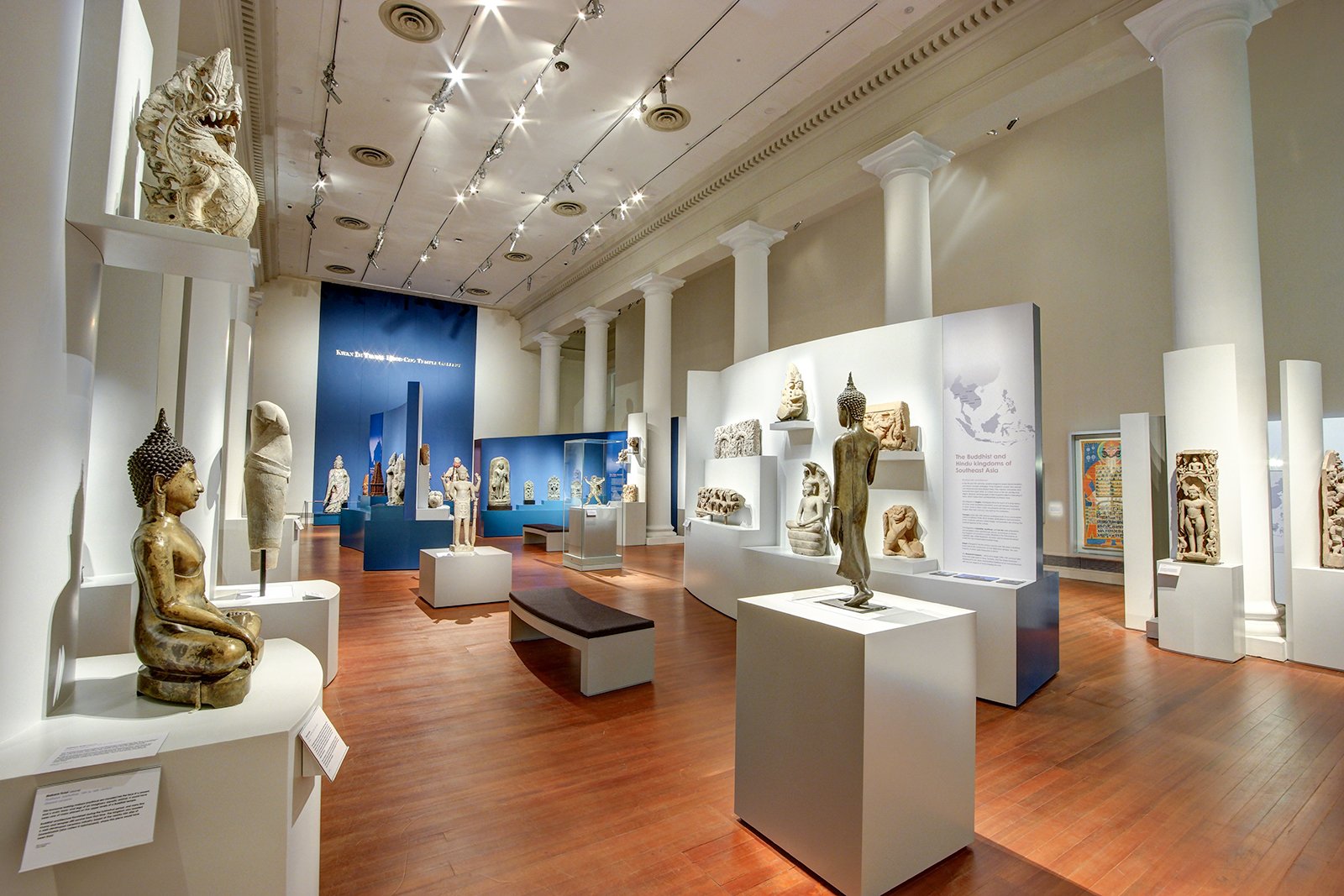 The museum's 7th and 8th galleries are occupied by a huge ensemble of South Asian objects collected from early civilizations, such as terracotta figurines, coins, wall-hanging panels, Indian bronzes, Buddhist stupas, and stone sculptures of Hindu gods. Above all, a must-see is the Singapore River Gallery that displays items excavated from the mouth of Singapore River.
Each themed gallery in the museum comes with 'guideposts' by way of videos and interactive 'ExploreAsian' zones to provide a better understanding of the complex facets of Asian culture. The museum also holds special exhibitions, instructive programmes, and festivals throughout the year. In short, the ACM's slogan, 'The Asian Civilisations Museum – Where Asian Cultures Come Alive!' lives up to the mark in every sense.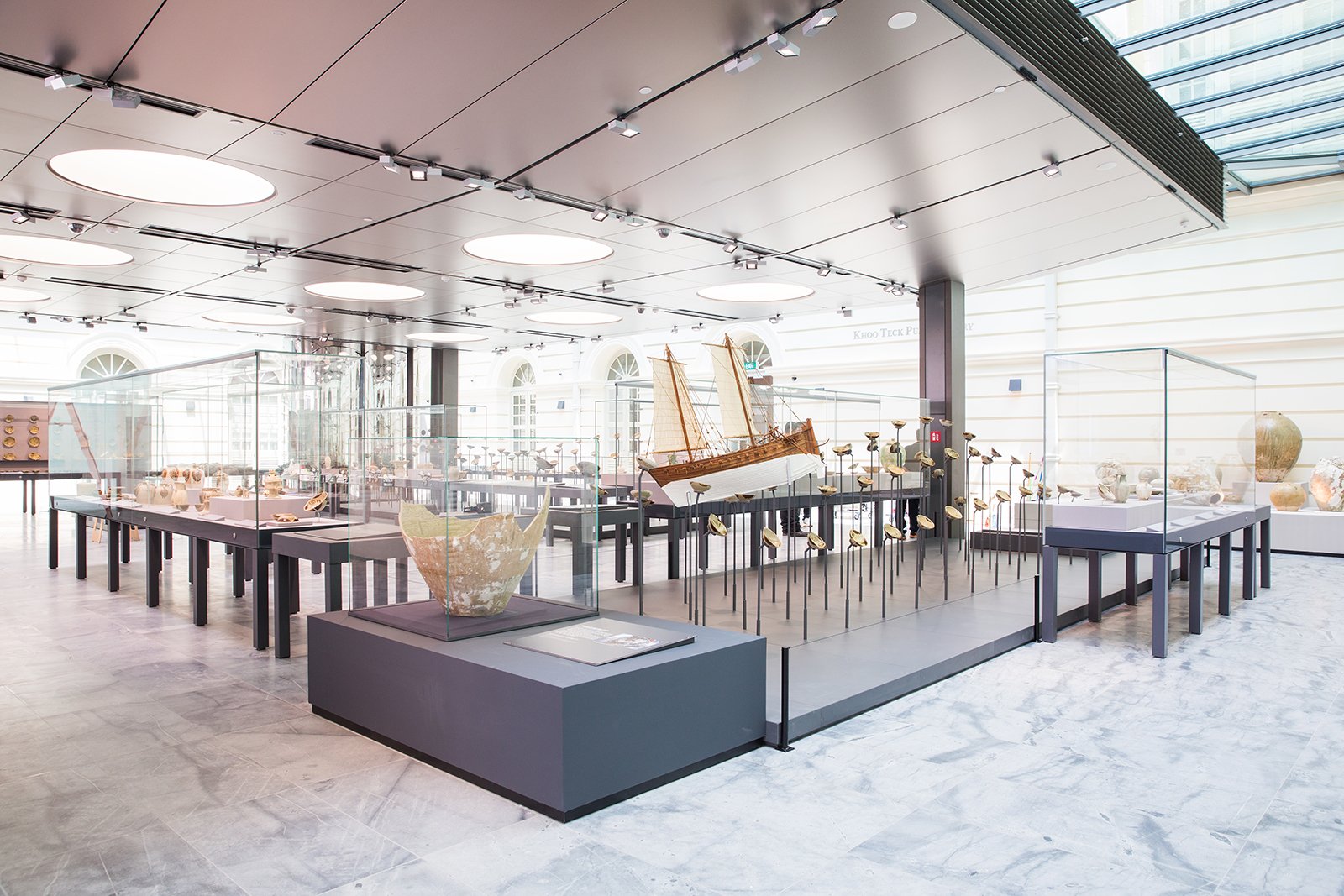 Good to Know
You can find the Asian Civilisations Museum on the northern shores of the Singapore River in the Civic District. It is easily accessible from City Hall MRT Station that forms part of the country's North South Line and East West Line. Owned and operated by the Asian Civilisations Museum, Peranakan Museum that is otherwise referred to as the ACM I is just 15 minutes from the Empress Place Building (ACM II).
Inside the museum is a shop along with a restaurant and a café. Admission to the museum is free from 6pm to 9pm on Fridays.
Asian Civilisations Museum in Singapore
Location: 1 Empress Pl, Singapore 179555, Singapore
Open: Daily from 10am to 7pm (Fridays until 9pm)
Phone: +65 6332 7798
Back to top