Selly Manor Museum consists of 2 historic houses with an impressive collection of early furniture and domestic objects, with the oldest dating back to the 16th century. The timber-framed building that is Selly Manor was originally located somewhere else, but the house was transported to the current site in the early 20th century by renowned chocolate manufacturer George Cadbury.
Whether you want to dive into history or just appreciate the alluring architectural design, this museum has plenty to offer. Most people spend about an hour or 2 here to see the best of the museum's collection.
Selly Manor Museum highlights
The primary highlight of this museum is the Laurence Cadbury Collection. This collection consists of furniture and domestic objects designed, maintained, and arranged to create a 17th-century ambience inside the house. Among the collection, you'll find odd utensils, vibrant tapestries, intricate carvings, and imposing oak chests.
The museum also hosts several events throughout the year, with most of them being oriented towards children and students. School children can learn about Bournville, the Tudors, the Great Fire and more historical tidbits. Be sure to check their calendar to see what's on during your visit.
Good to know when visiting Selly Manor Museum
Keep in mind that this museum can be reserved for private events. Before you visit, it's important to check that no one has reserved the space for their wedding ceremony or another event at the same time if you don't want to get in the way.
Visiting this museum will put you close to several other impressive museums in the area. Just over a mile away, you'll find the Lapworth Museum of Geology and the Barber Institute of Fine Arts. Just over 3 miles away, you can visit the famous Sarehole Mill, a centuries-old watermill that inspired J.R.R. Tolkien when he lived across the street.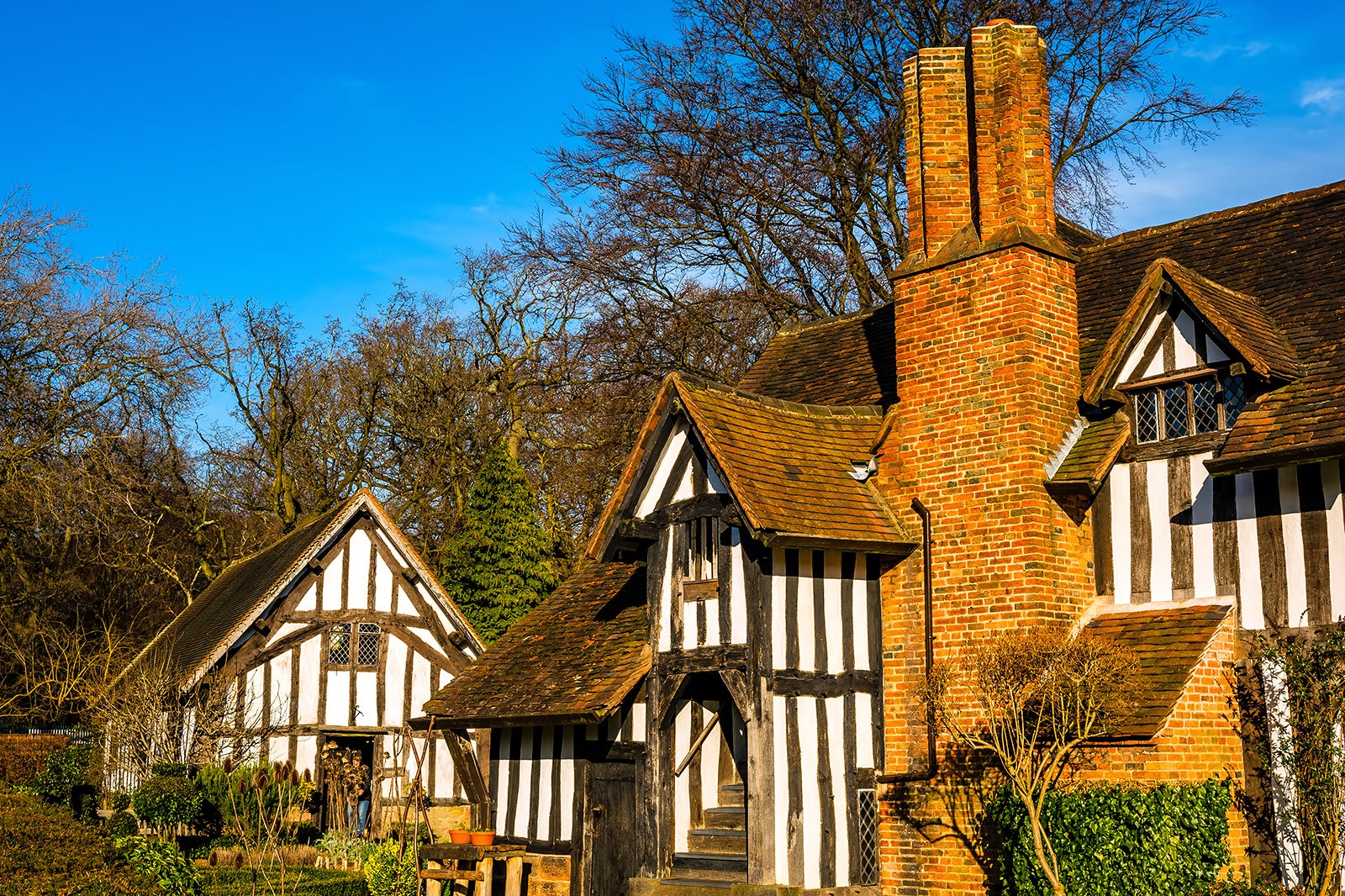 Selly Manor Museum in Birmingham
Location: Maple Rd, Bournville, Birmingham B30 2AE, UK
Open: Tuesday–Friday from 10 am to 5 pm, Saturday–Sunday from 2 pm to 5 pm (closed on Mondays)
Phone: +44 (0)1214 720199
Back to top