The Alexandra Palace is a historic entertainment and sports venue that hosts concerts, exhibitions, conferences and sporting events. The palace also has a pub, palm court and ice rink that open for public use. The area surrounding the palace is a designated nature reserve and welcomes outdoor enthusiasts for picnics, nature strolls and other outdoor fun.
Each year, over 3 million people visit Alexandra Palace to see events or explore the park. It's popular with families and couples for picnicking and strolls, as well as for leisure activities. The venue hosts an array of events each year featuring up-and-coming acts, local sports teams and prominent artists and speakers.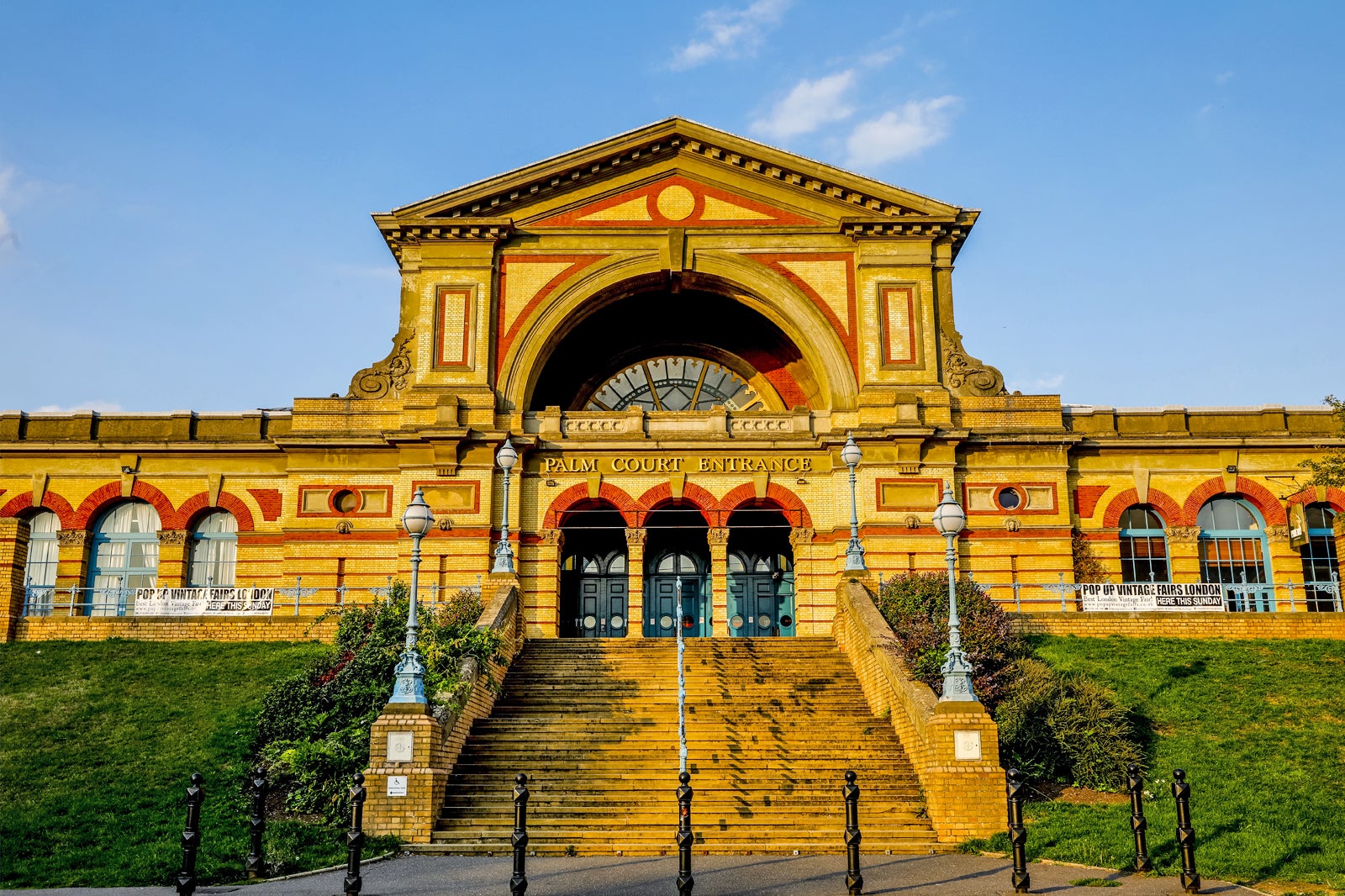 Highlights of Alexandra Palace
Over the years, Alexandra Palace has hosted many significant events, such as the Great British Beer Festival, Bonfire Night celebrations, wildlife exhibitions and charity benefits. Other high-profile events include performances by bands and artists like Pink Floyd, Grateful Dead, Blur and the Warped Tour.
Alexandra Palace is home to many unique leisure areas and activities, such as the Garden Centre and a skate park. Kids will like attractions like Go Ape, a triple-tiered hub of obstacles, Tarzan swings and a massive drop called the Plummet. You'll also find children's play areas, soft-play centres, a boating lake and regular farmers' markets.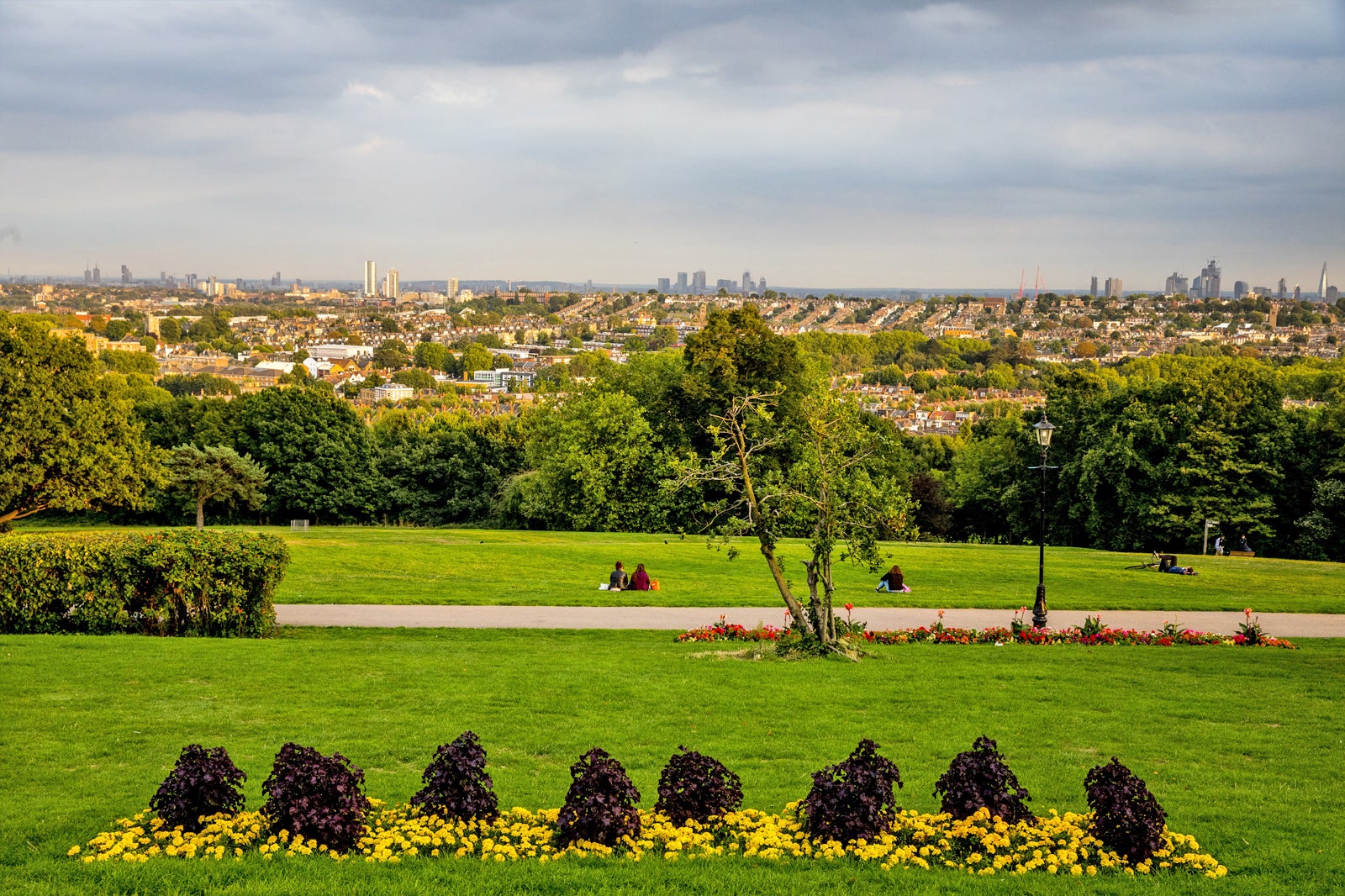 Good to know when visiting Alexandra Palace
Alexandra Palace hosts a variety of events and performances throughout the year. Be sure to check the schedule for your visit to see what shows or events are upcoming and plan your itinerary. The venue can be reached using public transport and offers several parking areas if you prefer to drive.
You'll find plenty of things to see and do at the Alexandra Palace, even if you don't attend an event. Along with the park and its attractions, Alexandra Palace also has unique dining options like the Ice Cafe, the Golf Hut Coffee Shop, the Lakeside Cafe and the Phoenix Bar & Kitchen.
Alexandra Palace in London
Location: Alexandra Palace, Alexandra Palace Way, London N22 7AY, UK
Phone: +44 (0)2083 652121
Back to top