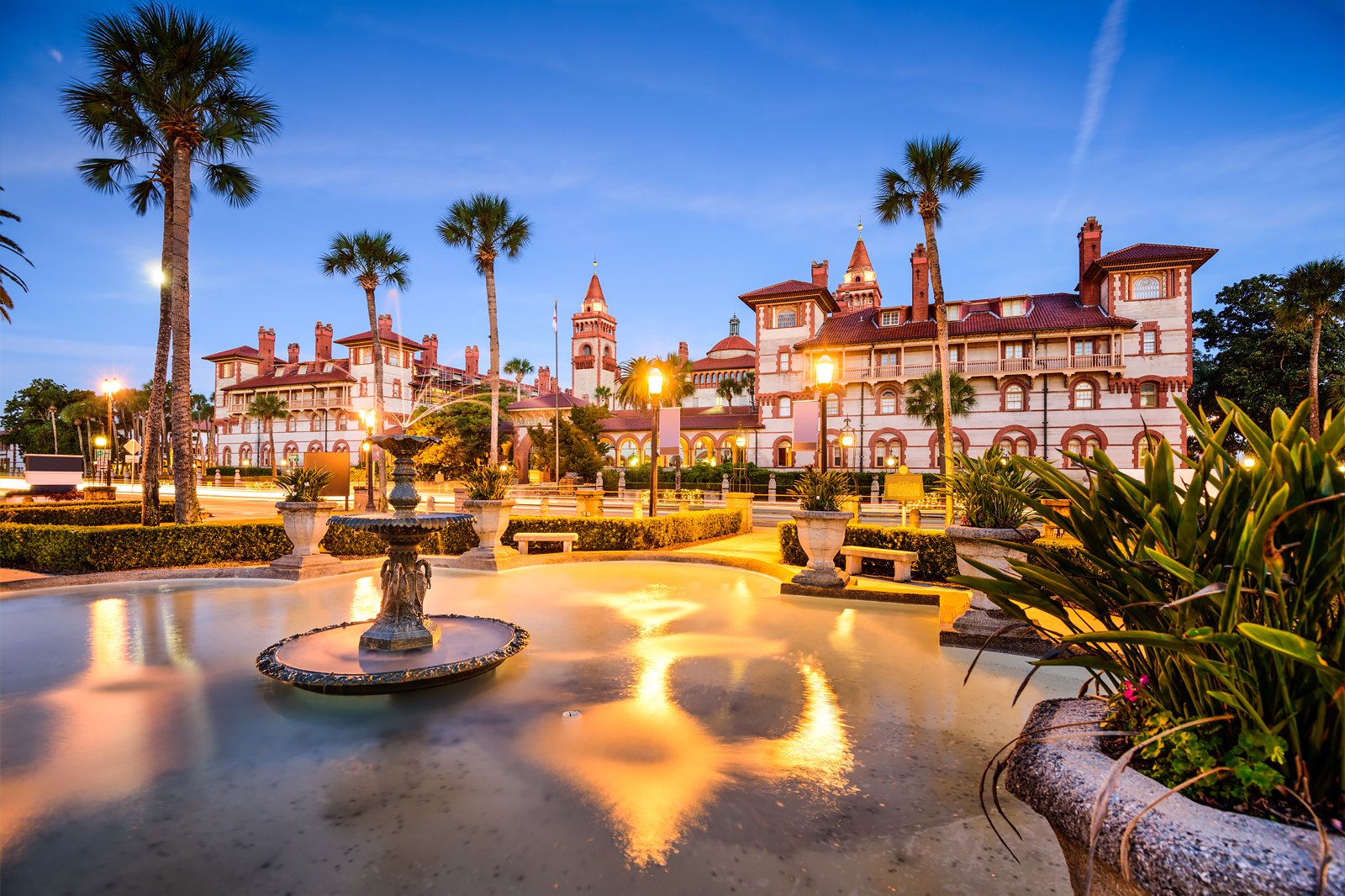 St. Augustine
What you need to know before you go
St. Augustine reclines on Florida's sunny north-eastern coast, and boasts a history dating all the way back to 1565. From its quaint cobbled lanes and Spanish-style abodes, to gems like the palatial-looking Flagler College and the sturdy Castillo de San Marcos, the city's old-world charm is everywhere.
Despite its centuries-old façade, the city and its districts offer stacks to do. Stroll palm-lined St. George Street for the galleries and restaurants, enjoy family-friendly attractions ranging from mini golf to museums, or bliss out on the bleach-blonde sand of St. Augustine Beach.
Where & what to eat in St. Augustine
10 Places Where Locals Love to Eat in St. Augustine

The places locals love to eat in St. Augustine showcase the city's long history and rich culture. Being a coastal city, seafood naturally makes up a substantial amount of the local offerings, though the different cultural influences in the city's past mean that a range of different preparations is available. Our list of top local eateries in St. Augustine contains...
Where to go & what to do at night in St. Augustine
10 Things to Do After Dinner in St. Augustine

There are plenty of things to do after dinner in St. Augustine, ranging from live entertainment at local bars to award-winning performances and lots more. There's more than just drinks and music, even, with theatres and ghost tours also available. Some of the greatest offerings in town are only available at night, so don't hesitate to check out the...
St. Augustine Travel Essentials

Our St. Augustine Travel Essentials lays out the essential information you need to help you plan your trip to one of the most popular destinations in Florida, USA. No matter how frequently you travel, some questions will always need answers: What's the weather like? How can I get from Jacksonville International Airport to my hotel? What currency and type of...
Back to top