10 Best Things to Do for Couples in Denver
Denver's Most Romantic Places
Denver has some of the most serene outdoor landscapes in Colorado, making it a popular destination for couples and honeymooners looking to enjoy a romantic holiday. Gardens and parks are plentiful in downtown Denver, where you can enjoy the greenery, share a picnic, and go for leisurely strolls or cycling trips on riverfront paths.
Creative date activities in Denver range from brewery tours and cooking classes during the day, to catching acrobatic, comedy and burlesque performances in the evening. Check out our guide to Denver's most romantic places to spend some quality time with your partner at.
1
Butterfly Pavilion
Stroll among thousands of colourful butterflies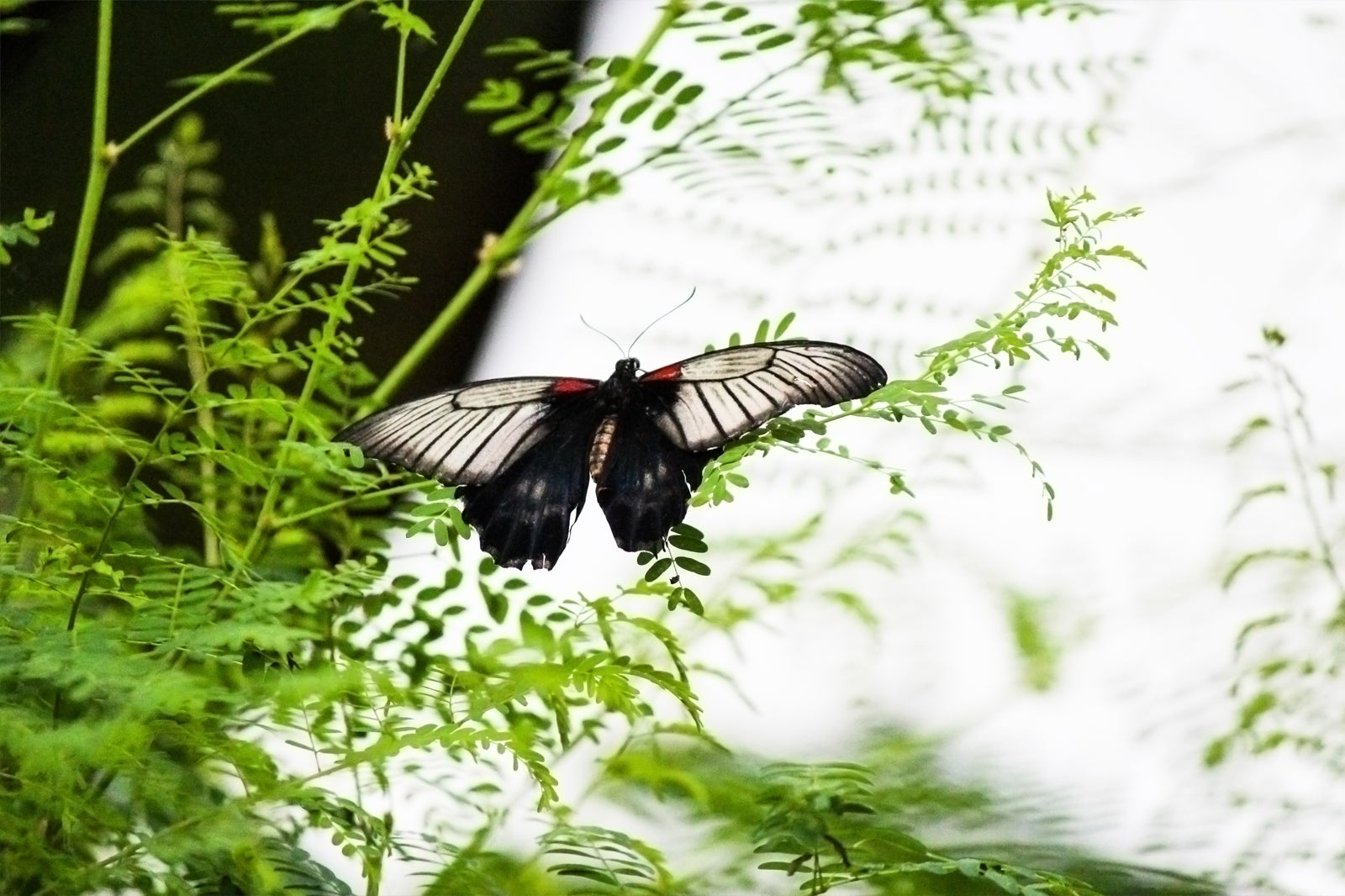 Butterfly Pavilion features 5 exhibits with over 5,000 insects and invertebrate creatures from all over the world. Its 668 sq m tropical conservatory is where you can enjoy a leisurely stroll with 1,600 butterflies floating above you. The conservation centre hosts interesting programmes all year round, from macro photography to yoga sessions in a tropical rainforest. Admission to the Butterfly Pavilion costs around $12 per adult and $8 per child (2 to 12 years old).
Location: 6252 W 104th Ave, Westminster, CO 80020, USA
Open: Daily from 9 am to 5 pm
Phone: +1 303-469-5441
2
Denver Botanic Gardens
Get lost in 24 acres of nature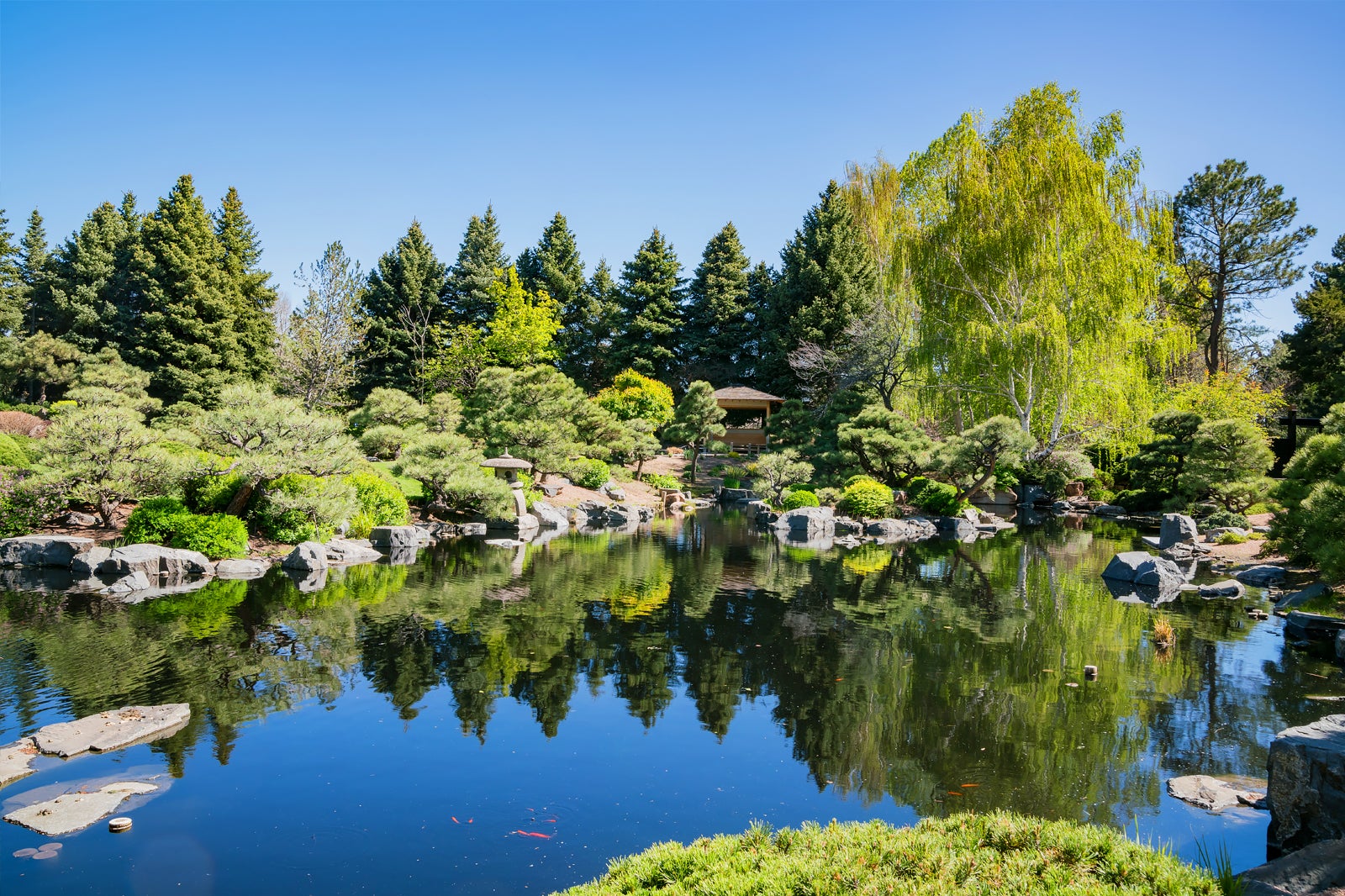 With 50 gardens, it's easy to lose track of time while meandering through the vast greenery of Denver Botanic Gardens. There's a variety of environments, from a Japanese garden to a South African one, and you can enjoy art sculptures dispersed throughout the gardens. It's said the gardens are enjoyable in any season, so be sure to keep this on your list year-round. Before visiting the gardens, check if any festivals or events are on as this is another way to really enjoy the grounds.
Location: 1007 York Street, Denver, CO 80206, USA
Open: Daily from 9 am to 8 pm
Phone: +1 720-865-3500
3
Confluence Park
Enjoy the greenery in the Colorado sun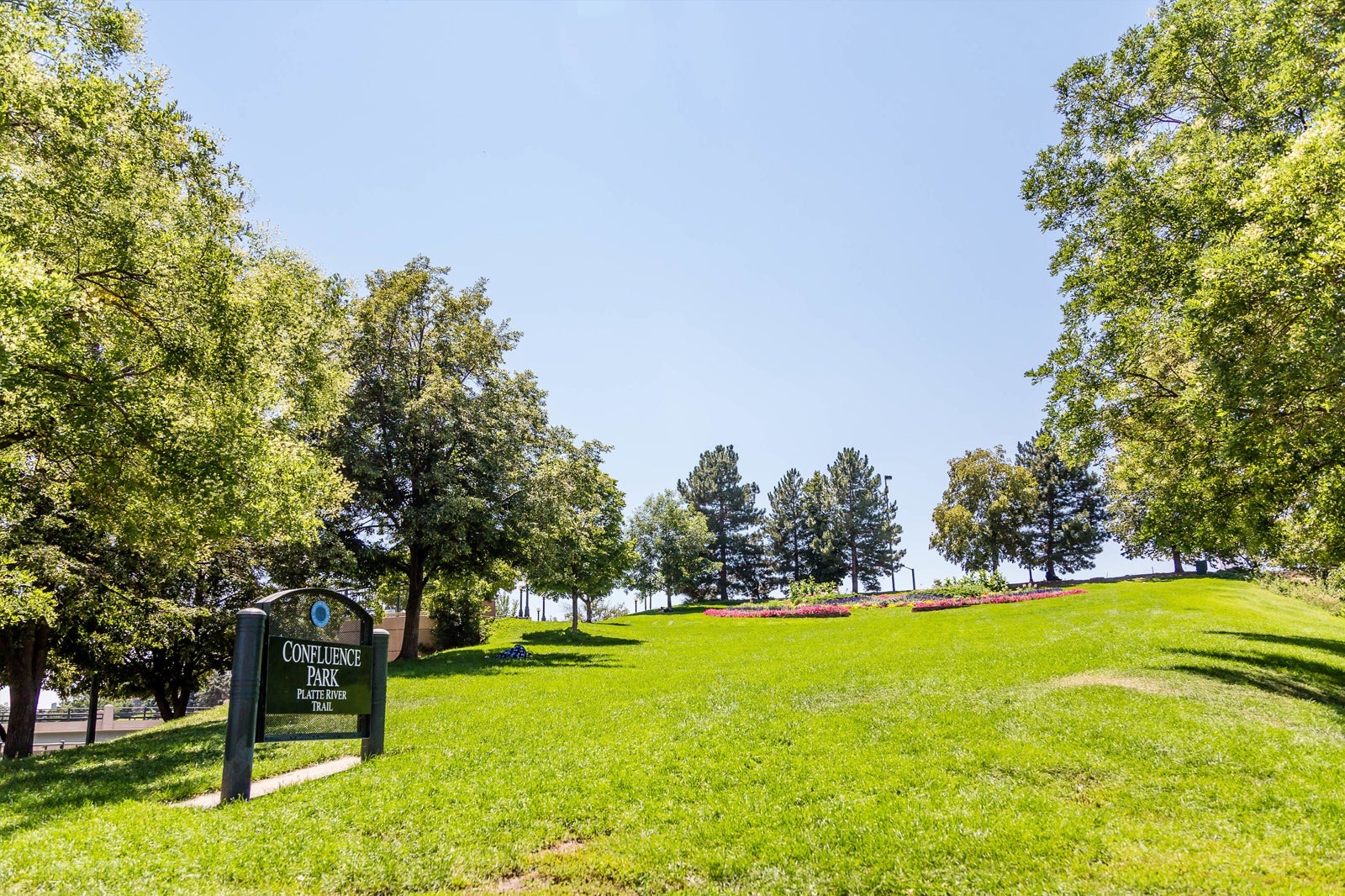 Confluence Park is known for its white-water features, where you get to enjoy activities such as kayaking and tubing in downtown Denver. There are biking and hiking trails that run along the Cherry Creek and the South Platte River, as well as baseball courts and football pitches within this urban park. You can also hop on the Denver Trolley for a 30-minute scenic ride along South Platte River. Confluence Park is just a 10-minute walk from notable landmarks such as the Children's Museum of Denver, Museum of Contemporary Art Denver, and Downtown Aquarium.
Location: 2250 15th St, Denver, CO 80202, USA
Phone: +1 720-913-1311
4
Bike the Cherry Creek Trail
Enjoy views of South Platte River during your cycling excursion
Cherry Creek Trail spans over 40 miles in length, connecting several city parks and smaller towns around Denver. The paved pathway starts at Confluence Park in downtown Denver, where you get to rent a bicycle and cycle past the state capital building, Larimer Square, and the Colorado Convention Center. Along the way, you get to enjoy views along the South Platte River.
Location: Cherry Creek Trail, Denver, CO, USA
photo by Gtj82 (CC BY-SA 3.0) modified
5
Take a horse-drawn carriage ride
Explore downtown Denver on an intimate horse-drawn carriage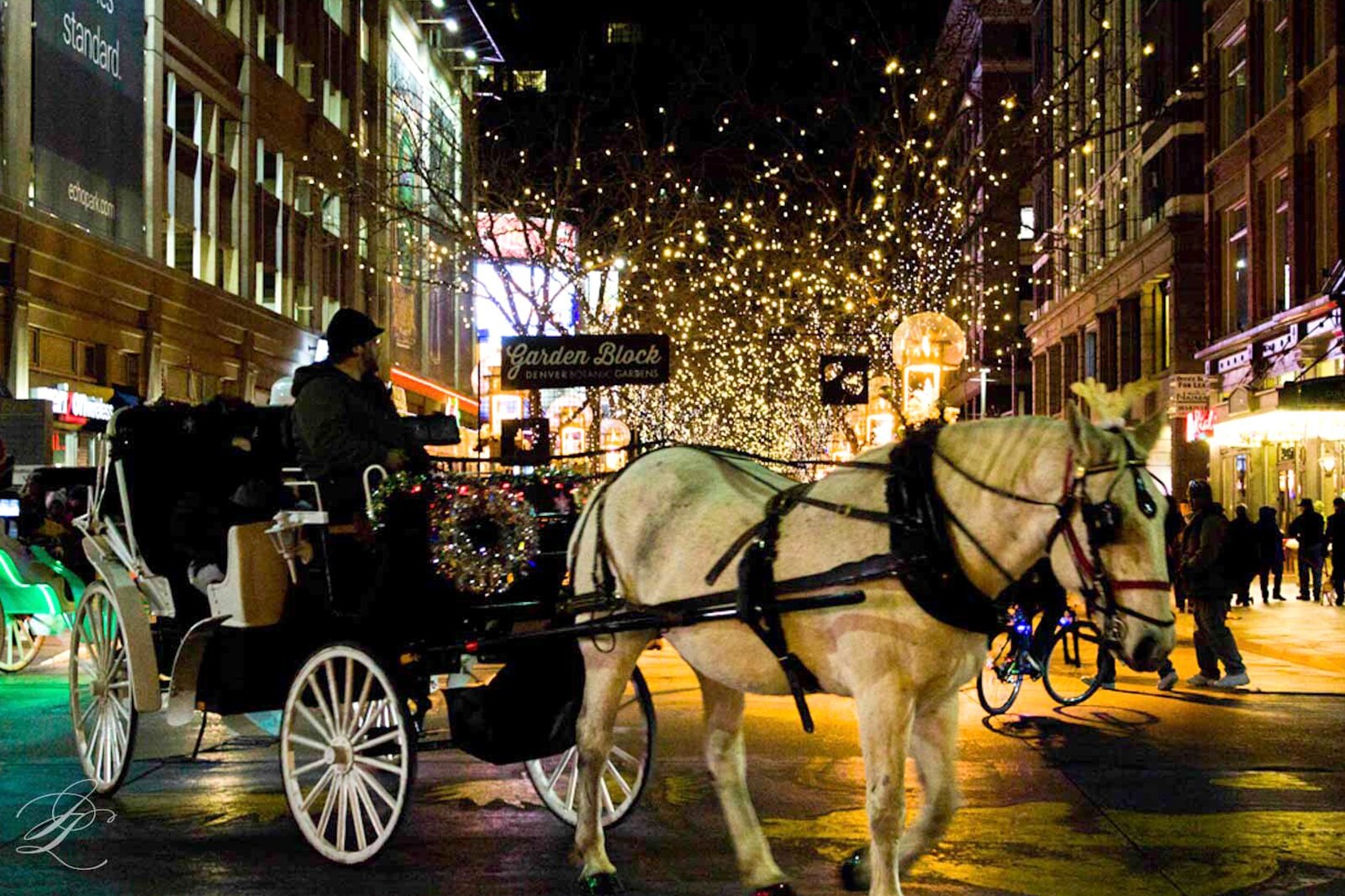 Irish Rose Drafts have been chauffeuring visitors on horse-drawn carriages since 1990, making it one of the oldest tours in Denver. The downtown Denver route starts with a pickup at the 16th Street Mall, followed by a tour of scenic areas such as Larimer Square and Skyline Park. The Everything Ride ($343) is ideal if you want to explore the city's landmarks in under 2 hours as you get to pass by the Capitol, Denver Performing Arts Complex, Holy Ghost Church, Trinity Church, Brown Palace, and Denver Art Museum. Carriage rides by Irish Rose Drafts are available every Friday and Saturday by reservations.
photo by jenniferlinneaphotography (CC BY 2.0) modified
6
Sommers-Bausch Observatory
Visit on Friday evening to stargaze for free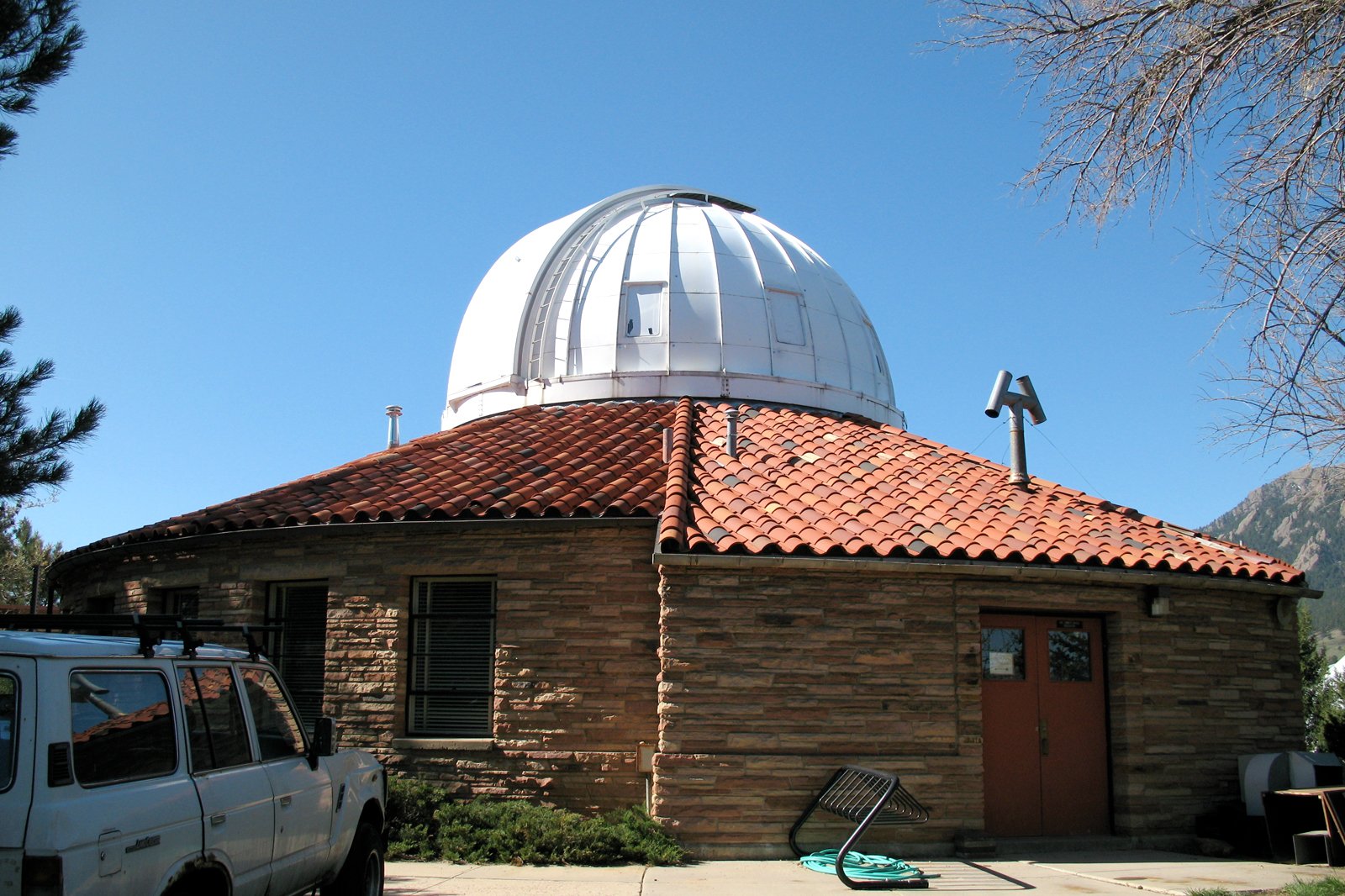 Sommers-Bausch Observatory at the University of Colorado offers free stargazing session on Friday evenings, weather permitting. The observation deck features a number of telescopes, with lengths between 16 and 24 inches, as well as tripod-mounted binoculars to help you see the constellations and the Moon. Sommers-Bausch Observatory's open house sessions take about 3 hours. You also get to enjoy short films and sky shows at the nearby Fiske Planetarium after your stargazing experience.
Location: Sommers-Bausch Observatory, Boulder, CO 80305, USA
Open: Friday from 8 pm to 11 pm (9 pm to midnight during summer)
Phone: +1 303-492-6732
photo by MECU (CC BY-SA 3.0) modified
7
Take a cooking class
Learn how to prepare a gourmet meal for your loved one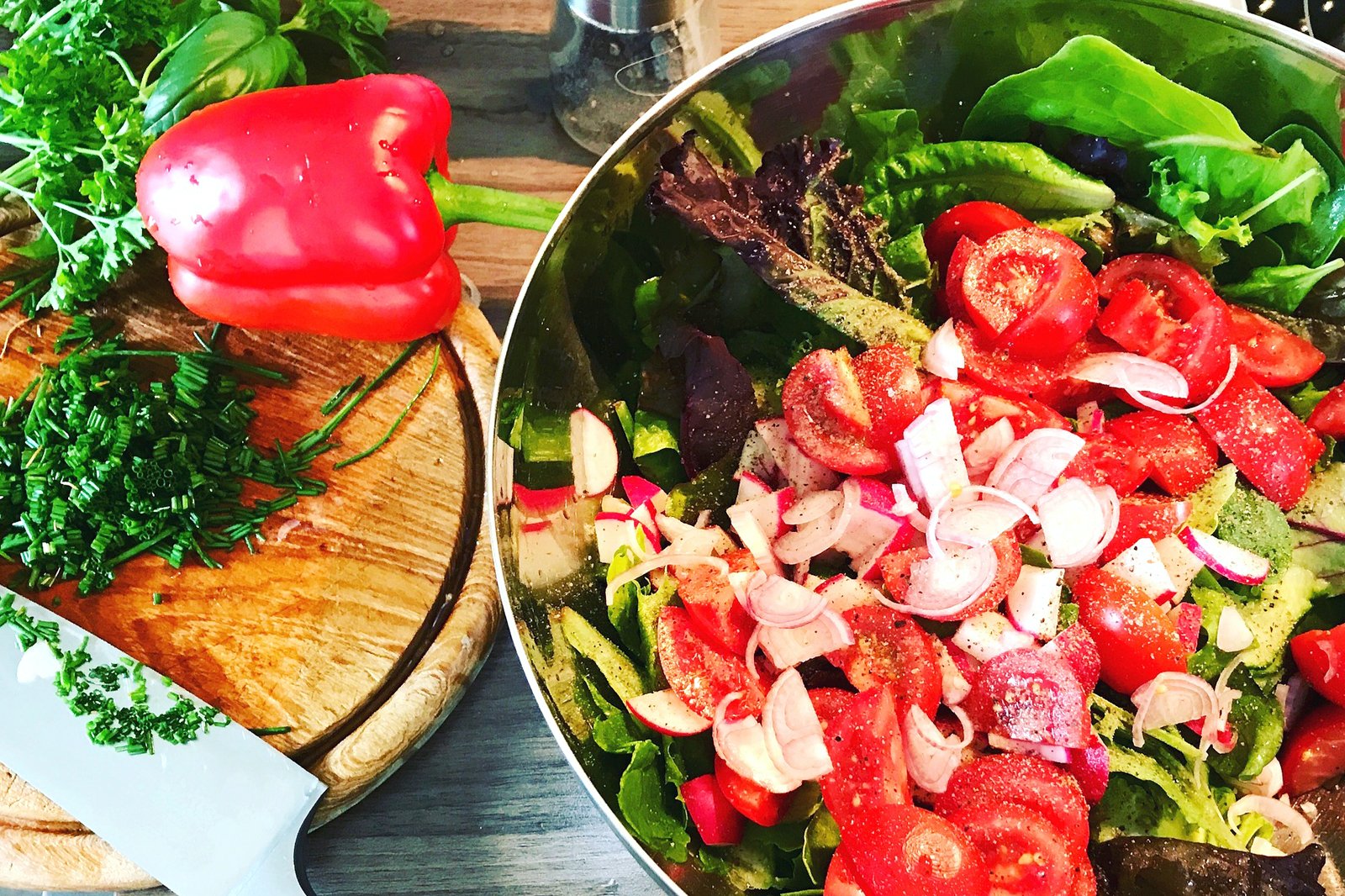 Denver has plenty of culinary schools that offer classes for all levels, from date-night dishes to cocktail-making sessions for couples looking to hone their skills. Popular venues in downtown Denver include Sur La Table, The Seasoned Chef, and Cook Street School of Culinary Arts. Whether you want to learn how to cook authentic French delicacies or bake an entire cake, expert chefs are available at these culinary schools and can easily help you to impress your date.
8
Hike Boulder Mountain Park
Visit the Ann Armstrong Memorial Native Garden at Chautauqua Park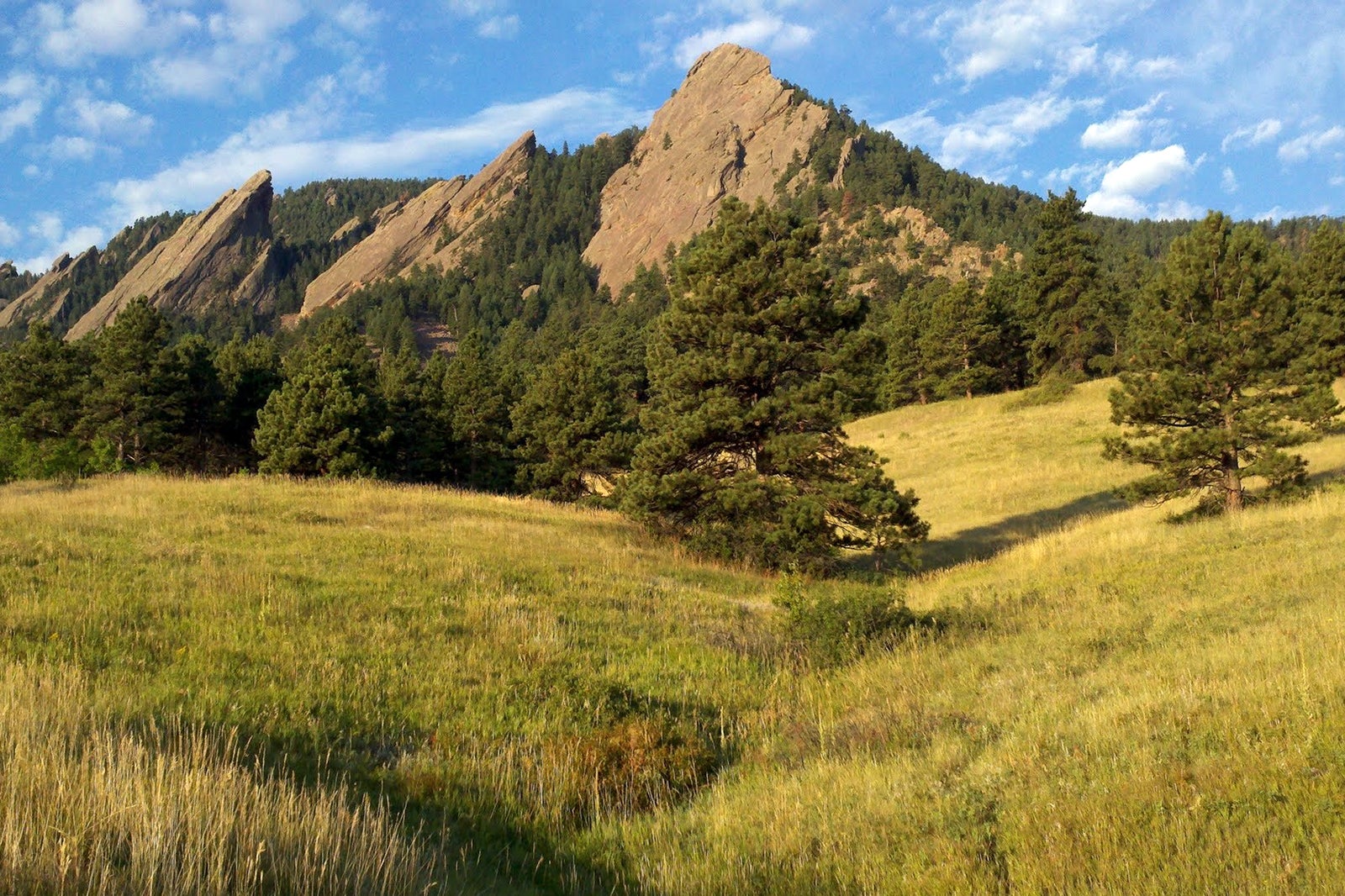 Boulder Mountain Parks span 45,000 acres of canyons and over 100 miles of hiking trails. One of its most popular routes is the Chautauqua Trail, which starts from Chautauqua Park's Ranger Cottage. The canyon trail is about 0.6 miles in length and isn't too challenging. If hiking is too strenuous for a date, opt for horseback riding or relax at the Ann Armstrong Memorial Native Garden at Chautauqua Park.
Location: Crown Rock Trail, Boulder, CO 80302, USA
9
Join a brewery tour
Sample a variety of craft beers at Denver's top breweries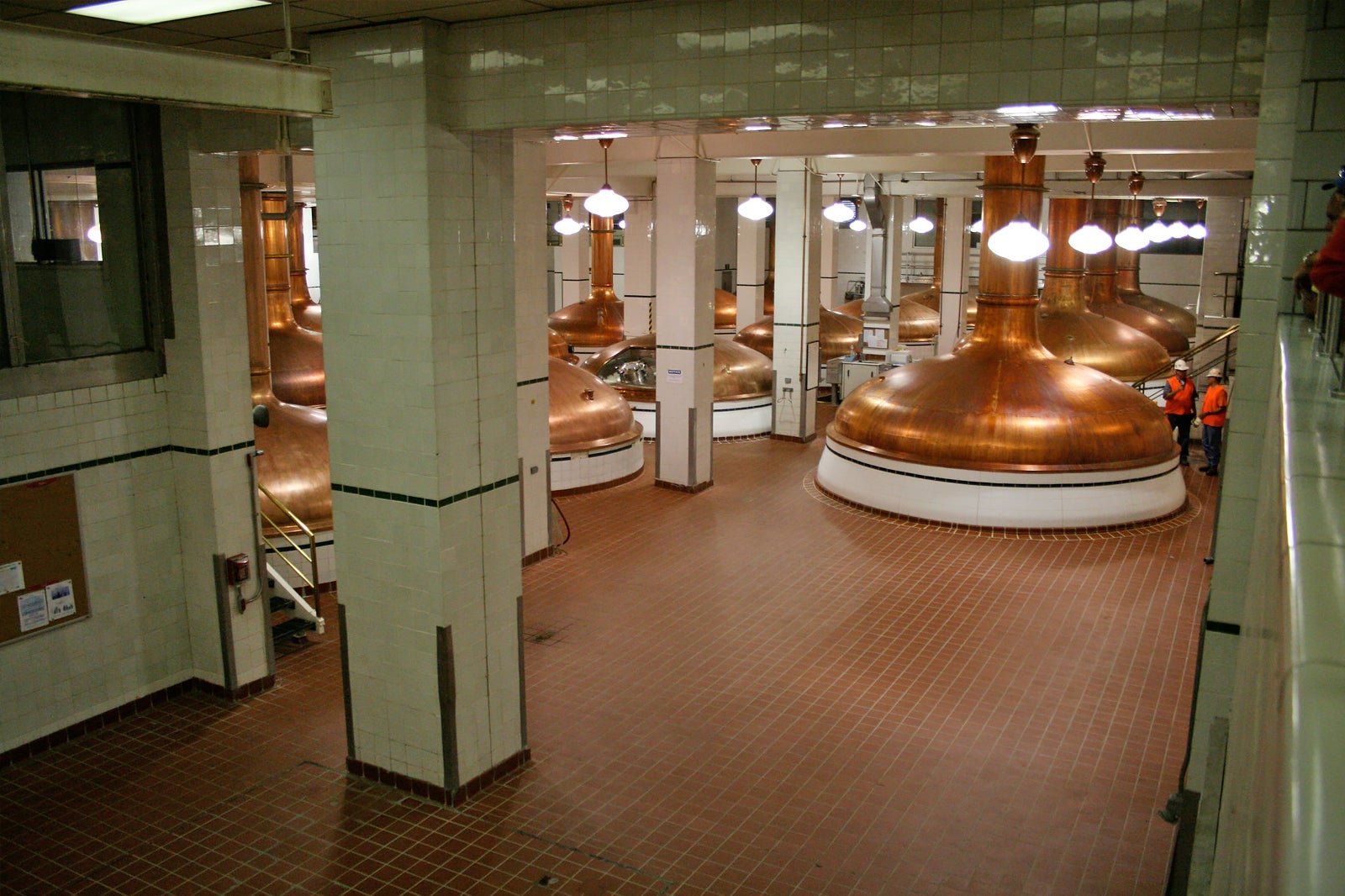 The state of Colorado has about 350 craft breweries, with over 150 of them in Denver. The city is also where you can visit Coors Brewery, one of the world's largest single-site breweries. Learn about Denver's beer scene by joining a brewery tour, which often includes an in-depth look into the process of brewing, with beer sampling sessions along the way. Other prominent breweries in downtown Denver include Breckenridge Brewery and the Great Divide Brewery and Tap Room.
photo by Eli Duke (CC BY-SA 2.0) modified
10
Enjoy a dinner and cabaret show at Lannie's Clocktower Cabaret
Join the performers on stage by purchasing a VIP ticket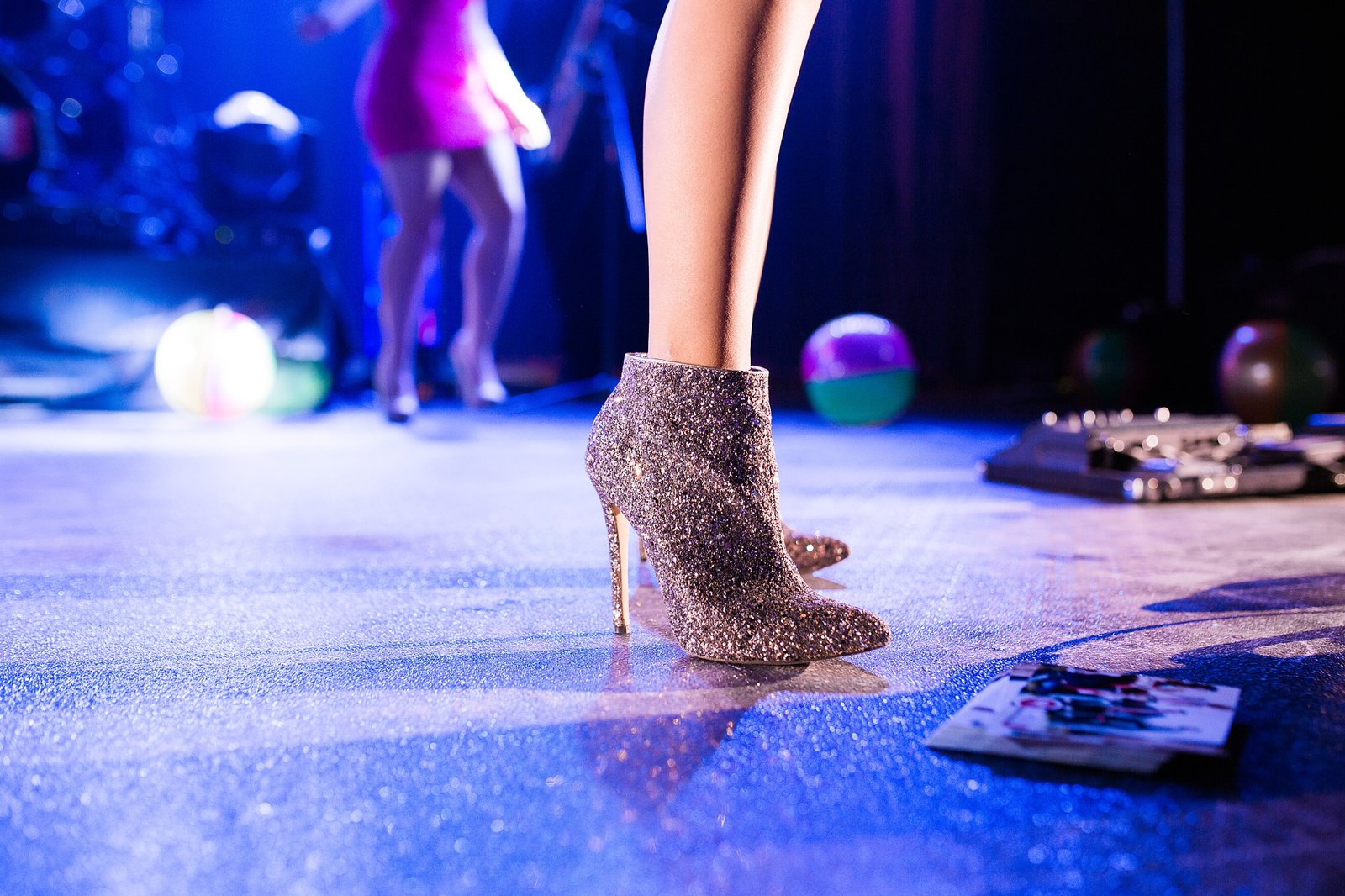 Instead of a traditional candlelit dinner date, try something out of the box by enjoying whimsical shows at Denver's unique restaurants. Lannie's Clocktower Cabaret, located within the Daniels and Fisher Tower, is a Paris-inspired dining spot that hosts burlesque, comedy, acrobatic, and drag performances from 7.30pm onwards. General seating costs about $25, while VIP tickets cost $35, which includes a tiara or fedora at check-in and the opportunity to join the performers during the show for a special treat.
Location: 1601 Arapahoe St, Daniels and Fisher Tower, Denver, CO 80202, USA
Open: Daily from 7 pm to late (shows start at 8 pm)
Phone: +1 303-293-0075
Back to top