Minneapolis Travel Essentials
Useful Information to Help You Start Your Trip to Minneapolis
Our Minneapolis Travel Essentials lays out the essential information you need to help you plan your trip to one of the most popular destinations in Minnesota, USA. No matter how frequently you travel, some questions will always need answers: What's the weather like? How can I get from Minneapolis–Saint Paul International Airport to my hotel? What currency and type of plug do I need?
We have all these answers plus other basic info about the best time to go, getting there, getting around, and a few useful travel tips. You'll also learn about the most popular landmarks in Minneapolis such as Fort Snelling, Midtown Global Market, and Minneapolis Institute of Arts. It's all compiled in this Minneapolis Travel Essentials. After going through this short and easy-to-read guide, you'll be a little more prepared to start your trip to Minneapolis.
1
When is the best time to travel to Minneapolis?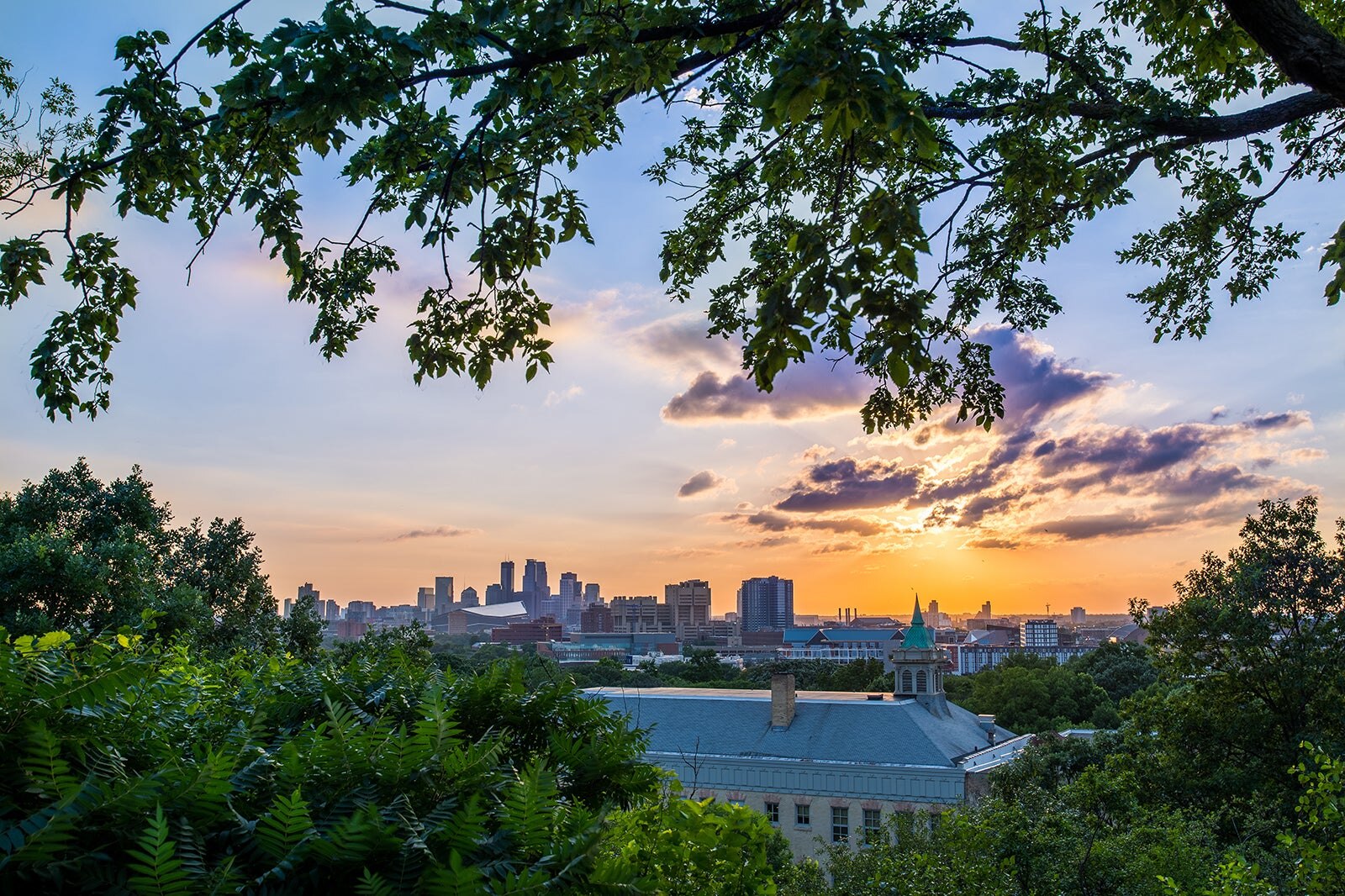 Minneapolis has a humid continental climate with hot and humid summers and cold and snowy winters. Average temperatures range between 15°F in winter and 74°F in summer.
Rain is spread rather evenly throughout the year. It usually rains about 8 days per month in November–February, and around 10 days in April–October. Expect snowfall between November and April.
With average temperatures of over 70°F, June–August is the warmest period of the year. Summer record highs have reached up to 108°F, but Minneapolis rarely experiences extremely hot days.
The peak season is June–August when you can expect higher hotel rates and more crowds. If you plan to visit Minneapolis around this time of the year, it's best to book a few months ahead.
The best times to visit Minneapolis are May and September, just before and after the peak season. You'll find good hotel deals, agreeable weather conditions, and lesser crowds at places of interest.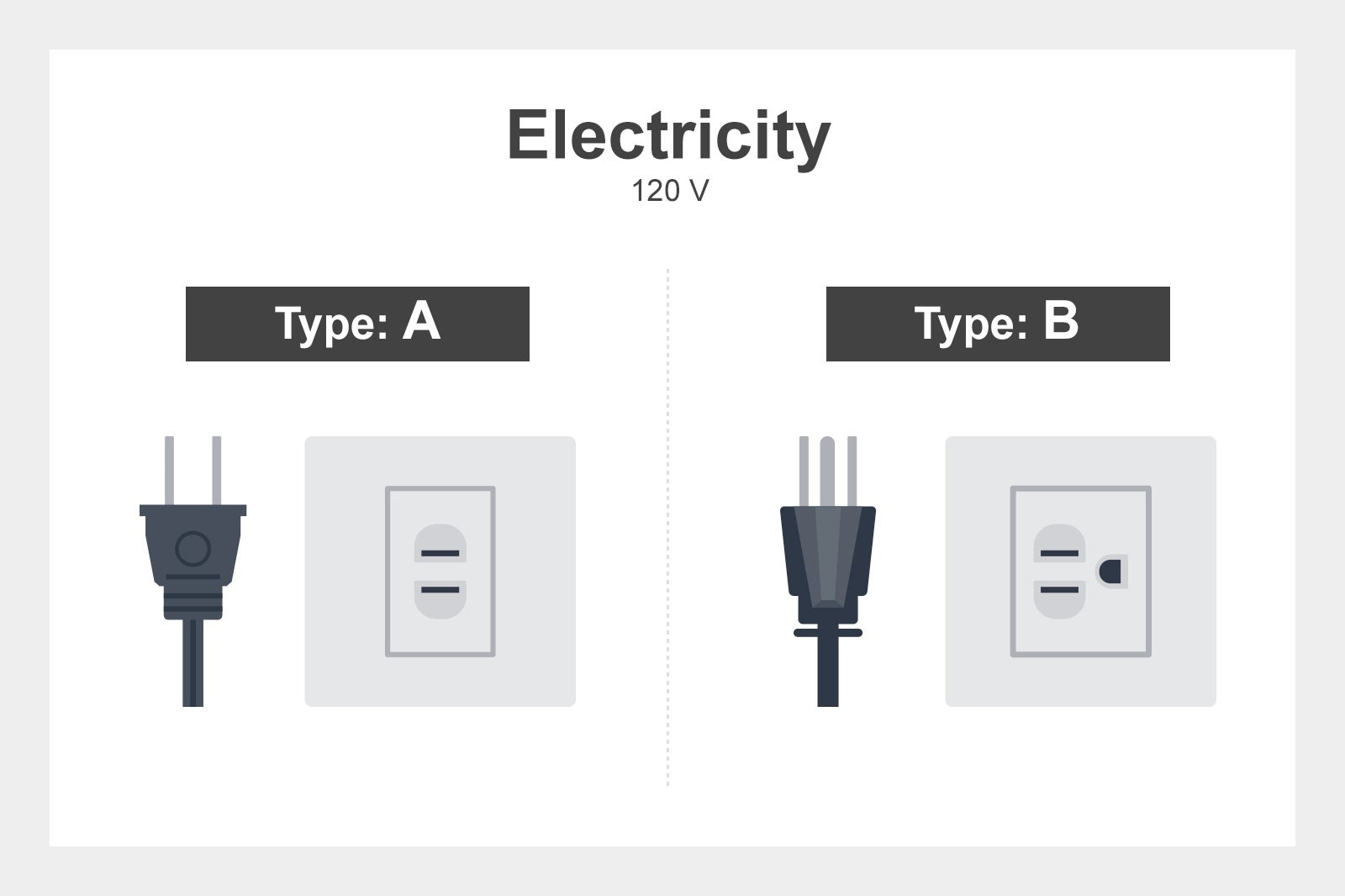 Plug type: A and B
Electricity: 120 V
Currency: United States Dollar (US$)
International dialling code: +1 612
Emergency telephone number: 911
3
How to get to my hotel in Minneapolis?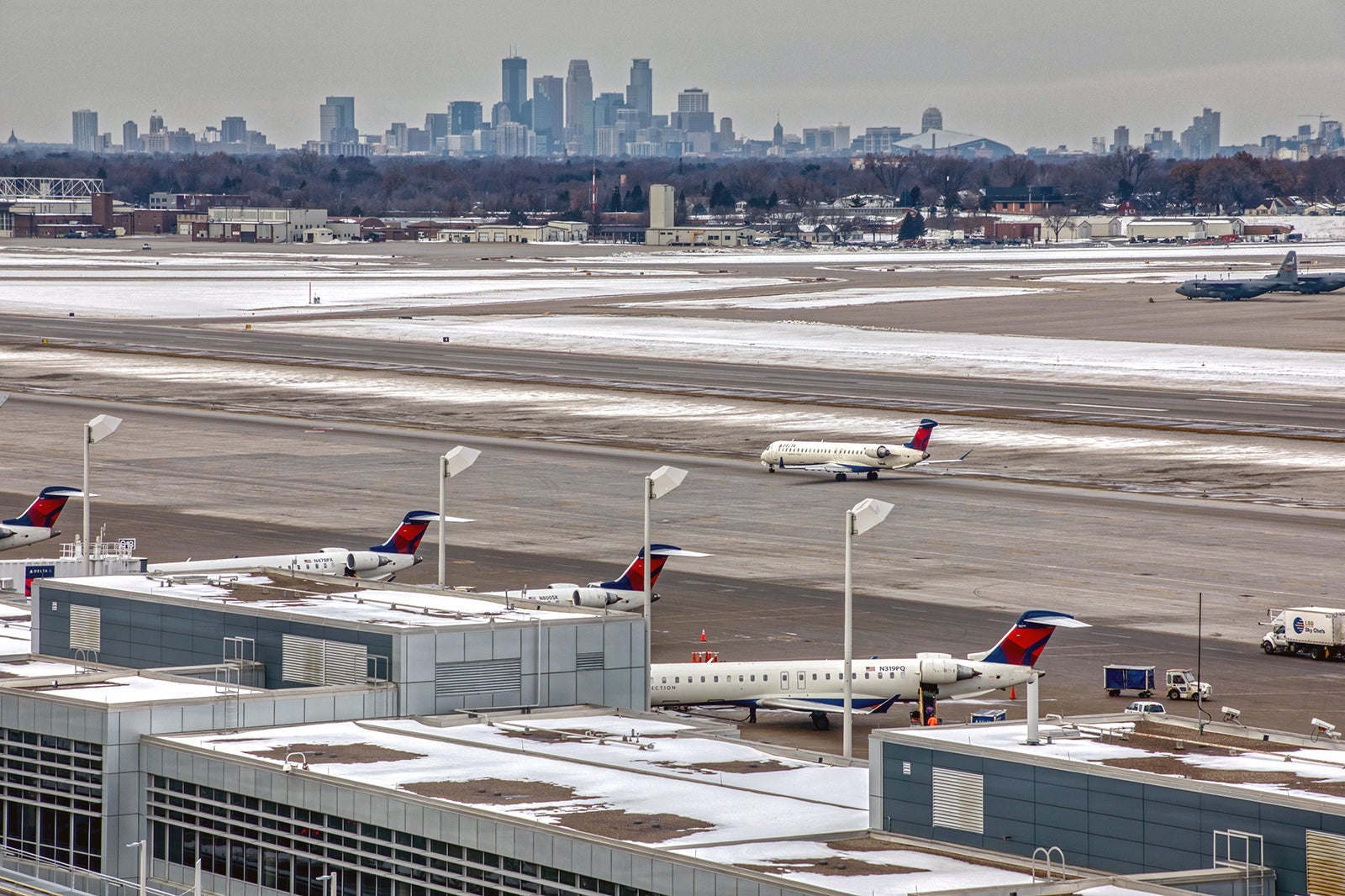 Minneapolis–Saint Paul International Airport is the main arrival hub to the metropolitan area of Minneapolis–St. Paul.
You can also get to Minneapolis by train on the Amtrak Empire Builder route.
If you're on a budget or want to travel through the states as the authors of the Beat Generation did in the post-war era, you can get to Minneapolis by Greyhound bus or other interstate coach companies.
Minneapolis–Saint Paul International Airport (MSP)
Minneapolis–Saint Paul International Airport is 10 miles south of downtown Minneapolis as the crows fly. The average driving time between the airport and the city centre is 15 minutes.
Free Wi-Fi is available throughout the 2 terminal buildings. Ground transport options for getting to downtown Minneapolis are as follows:
taxis can be found in Terminal 1 (Level T). A freehub tram links the 2 terminals. In Terminal 2, taxis are available at the Ground Transport Centre, on the ground level of the Purple Ramp opposite the terminal building.
Uber and Lyft pick-up areas are at the Ground Transport Centres – on Level 2 of the Green Parking Ramp facing Terminal 1 and right next to the taxi rank opposite Terminal 2.
limos, hotel, and off-airport shuttle services are located in the Transit Centre on Level 1 of the Silver Ramp at Terminal 1. You can get there by tram from Terminal 2.
Metro Transit operates a city bus service – Route 54 – which links Terminal 1 to downtown Minneapolis.
Light Rail Transit trains run by Metro Transit have a stop at each terminal.
major car rental companies can be found on the ground level of the Silver Parking Ramp in Terminal 1 and right next to the taxi rank opposite Terminal 2.
St. Paul Union Depot
St. Paul Union Depot is the Amtrak station of the Twin Cities – Minneapolis and St. Paul. It's a historic railroad station and a major transit hub located at 240 East Kellogg Boulevard in downtown St. Paul. The Twin City is served daily by the Amtrak Empire Builder route that links Chicago to Spokane, then to Seattle or Portland.
From St. Paul Union Depot, you can get to your hotel by taxi, rideshare, or public transportation systems (Metro Transit bus or light rail train).
Minneapolis Hawthorne Bus Center
Hawthorne Bus Center sits on 950 Hawthorne Avenue in the city centre of Minneapolis. It's served by all the major interstate bus companies such as Greyhound, Peter Pan, and Flixbus, just to name a few. From here, you can get to your hotel by the same means of transportation as from St. Paul Union Depot.
4
How to get around Minneapolis?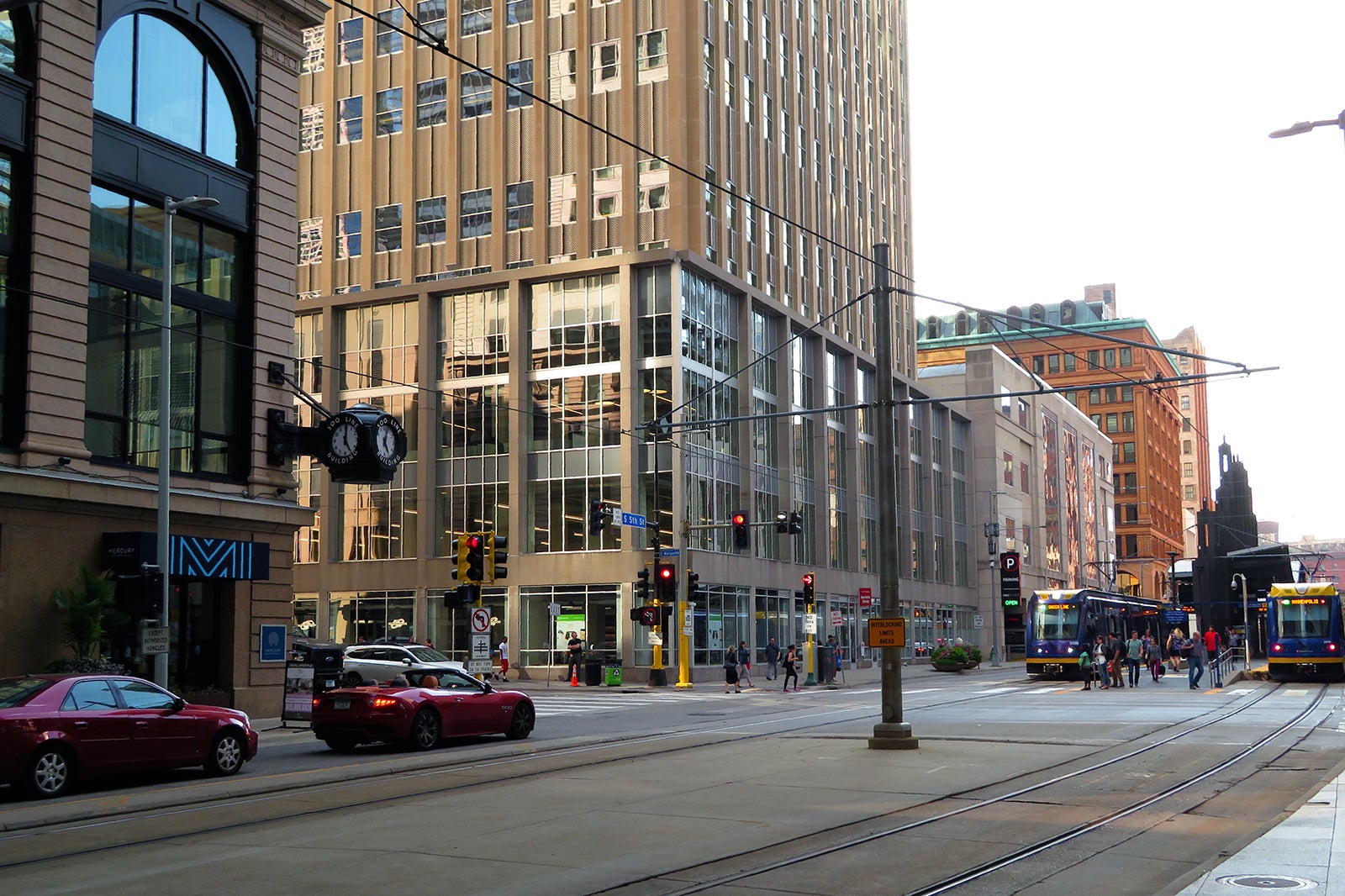 Travel tips
Minneapolis forms the Twin Cities with the neighbouring state capital of St. Paul, both separated by the Mississippi River. Downtown Minneapolis covers an area of about 3 square miles. It's easily walkable, thanks to the Minneapolis Skyway that protects pedestrians from bad weather. It's home to a good range of landmarks such as the Mill City Museum, Minneapolis's Orchestra Hall, and The Depot ice-skating rink, among many others. It also hosts lively dining, shopping, and nightlife entertainment options. Riding a bicycle is also a cool way for exploring the Minneapolis city centre.
For longer distances, depending on your budget and preference, you can get around by taxi, rideshare, public transport, or rental car.
Travelling by public transports in Minneapolis
Metro Transit is the primary public transport company operating in Minneapolis. The system covers the entire city and suburbs. It features 120 bus routes, 3 light rail lines, and commuter trains. Other public transport companies are Minnesota Valley Transit Authority, Maple Grove Transit, and Southwest Transit.
A wide range of ticketing options is available, from single-trip tickets to multiple-day passes. You can buy tickets on the bus with this exact amount in cash, while multi-day passes are available online and at specific locations.
Renting a car in Minneapolis
In Minnesota, foreigners can use their home country-issued driving license for up to 60 days. Renting a car is a good option for getting around Minneapolis, especially if you plan to visit the many lakes surrounding Twin Cities. The city is easily navigable, and it features plenty of free parking lots. A good option is to find a parking lot near a Skyway entrance. Note that heavy traffic on highways at rush hour can be frustrating. You can find car rental agencies in the city centre, besides at the airport.
Taking a taxi in Minneapolis
Taxis are easy to find in Minneapolis, such as Red & White Taxi (+1 612-871-1600), Yellow Cab Minneapolis (+1 612-644-6569), Eagle Taxi (+1 612-216-5550), and many more. You can also easily find taxi lines in front of hotels and main attractions. It's easy to hail one on the street.
Convenient yet rather expensive, getting around Minneapolis by taxicab is not your best option if you're on a budget, although a taxi ride may be your only option to get back to your hotel if you're a night owl. Note that tipping for taxis in the states is usually between 15% and 20% of the fare. Most taxi drivers accept credit cards, though sometimes reluctantly.
Uber and Lyft are the 2 main ride-sharing apps used in Minneapolis. Their rates are slightly cheaper than standard taxicabs.
Cycling around Minneapolis
When the weather allows, hiring a bicycle is a great way of getting around Minneapolis. It's ranked among the most bike-friendly cities in the USA. Many cycling trails for all levels are spread throughout the city. The Midtown Greenway, the Chain of Lakes, and Minneapolis River Parkways are just a few of the scenic cycling routes available. Maps are available online.
Minneapolis features a bike-sharing programme named Nice Ride Minnesota. It has over 3,000 bikes and over 400 stations across Minneapolis–St. Paul. You can also hire a bike, electric, or mountain bike at rental companies such as Tangletown Bike Shop (+1 612-259-8180), Wheel Fun Rentals (+1 612-729-2660), and Freewheel Bike Midtown Bike Center (+1 612-238-4447), just to name a few.
5
What are the main annual events in Minneapolis?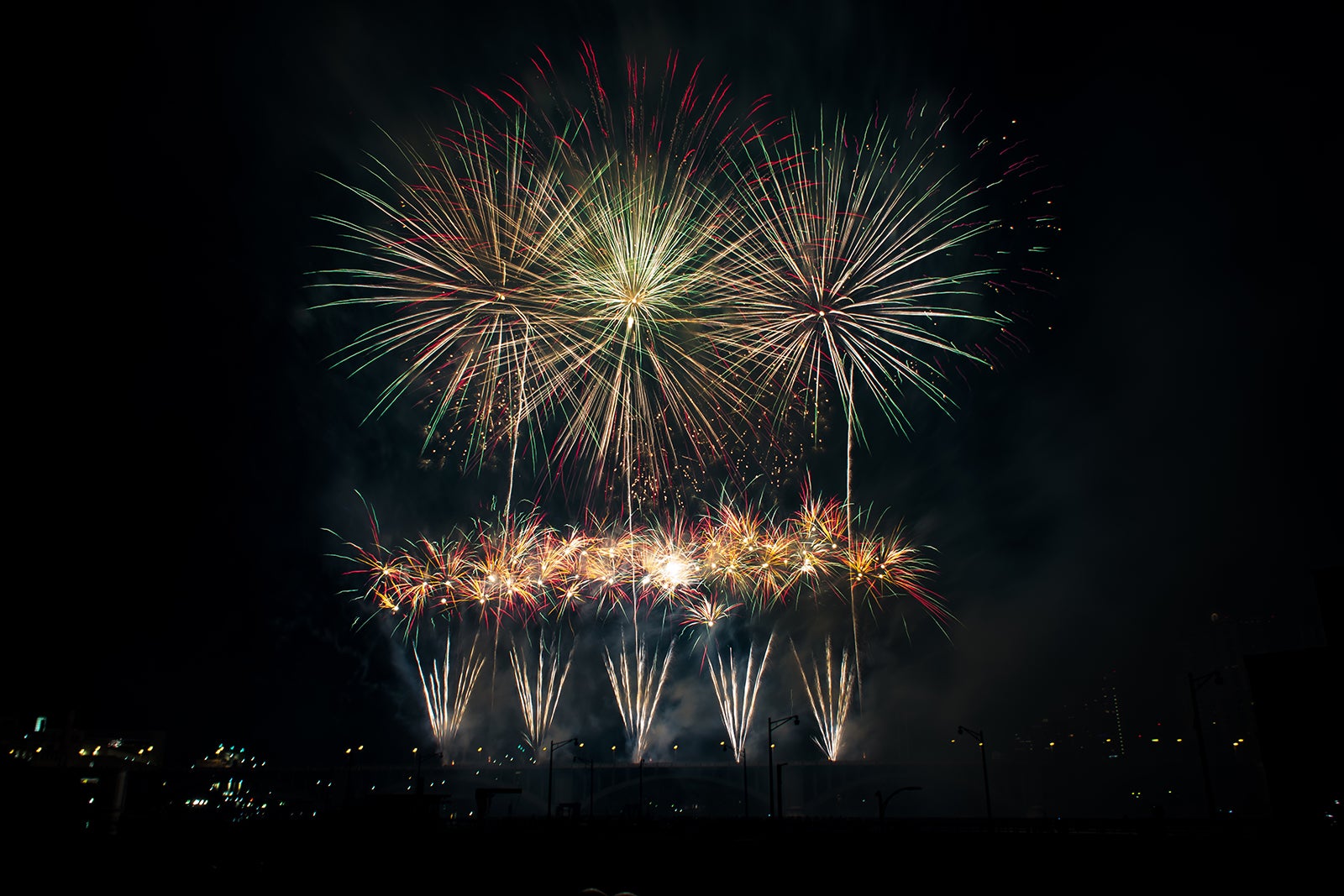 Minneapolis–Saint Paul International Film Festival
April
Held each year since 1981, the festival showcases more than 250 movies from over 70 countries and attracts over 40,000 attendants.
Where: St. Anthony Main Theatre and other theatres throughout the city
Minneapolis Aquatennial
July
A festive, family-friendly outdoor celebration of the city's lakes and rivers, held since 1940. Over 70 events are part of the festival, from sandcastle building contests to the 'Milk Carton Boat Race' and 'Target Fireworks'.
Where: Mill City Quarter
Minnesota Fringe Festival
August
One of the largest performing arts events in the States spanning 11 days and featuring comedy, dance, drama, and musical 60-minutes fringe shows.
Where: Various venues across Minneapolis
6
What are the main landmarks in Minneapolis?
Historic Fort Snelling
A National Historic Landmark 8 miles south of Minneapolis city centre. The 1825 site sits on a Dakota homeland near the confluence of the Minnesota and Mississippi rivers.
Midtown Global Market
A market that brings together a wide range of food and items from various cultures. Around 18 international restaurants serve Thai, Moroccan, Japanese, and Mediterranean dishes while stores sell personalised gifts, crystals, ethnic clothes, and home décor.
Minneapolis Institute of Arts
A collection of over 90,000 works of art spanning over 5,000 years of history. The free museum also organises educational workshops and courses for anyone interested in art.
Lakewood Cemetery
A leafy retreat where you can explore nearly 150 years of Minneapolis history. The historic chapel on the grounds was modelled after the Hagia Sophia in Istanbul and it's the final resting place for many respected Minneapolis residents.
Back to top