11 Best Things to Do in Sacramento
What is Sacramento Best Known For?
Sacramento offers a multitude of things to do, from wandering around the historic old town to scoffing down frothy brews on K Street. "California begins here," its tourism slogan proclaims, and there's no denying this seldom-explored city is rich in history and culture.
If you're planning a trip to the state capital and you're looking for fun attractions to explore, then this is the article for you. We cover the top things to do in the city, and we'll tick off a varied array of options to cater to most budgets, ages, and tastes.
What are the best things to do in Sacramento?
1
California State Park
Discover the history of the city and state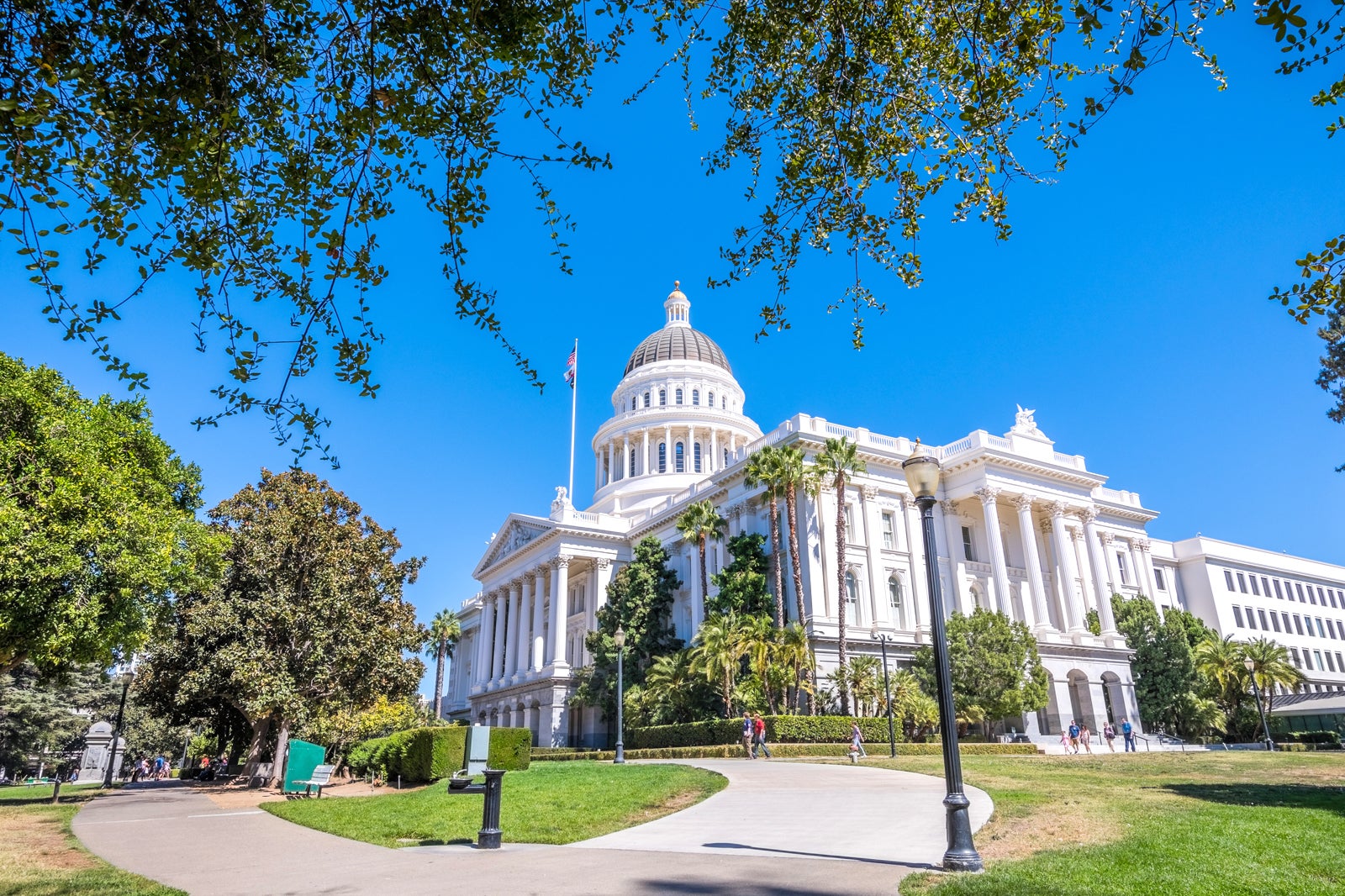 Kick off your city tour at California State Park, home to the gorgeous neoclassical Capitol building that's been the seat of government since 1869. Inside, an extensive history and art museum showcases California's past with artefacts, portraits, and antiques – jump on the free guided tour that departs on the hour.
Once you're done with the museum, spend a few minutes strolling around the surrounding park, where sombre memorials mark major events amid beautifully manicured gardens. The site is a great place to gain an insight into California's past, and entry into both the park and museum is entirely free.
Location: 1315 10th St, Sacramento, CA 95814, USA
Open: Monday–Friday from 7.30 am to 6 pm, Saturday–Sunday from 9 am to 5 pm
Phone: +1 916-324-0333
2
Old Sacramento Historic Park
Warp back in time to the wild, wild west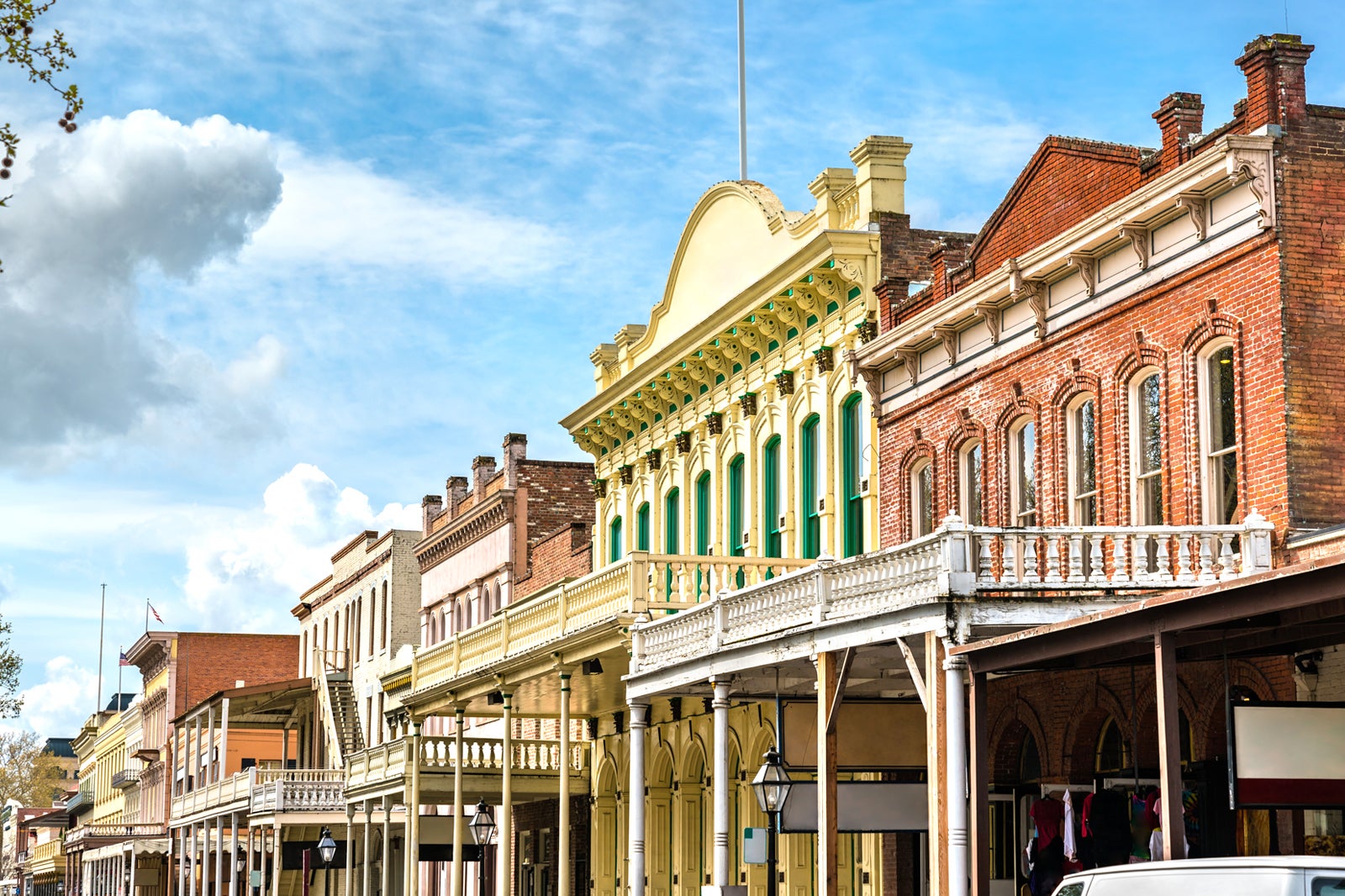 Old Sacramento Waterfront is the city's historic heart, with many buildings dating back to the gold rush days of the 1840s. Bypass the tacky souvenir stalls and hit up the restaurants and ice-cream hawkers on its planked riverside boardwalk and quaint cobblestone streets. Everywhere you look, well-preserved original architecture creates an endearing old-timey vibe.
The district is home to some of the city's top museums and you can visit them all in quick succession. A highlight is the California State Railroad Museum, which exhibits 21 intriguing 'iron horses' from yesteryear. Other worthwhile spots include the Eagle Theatre, the Tehama Block, the Big Four Building, and the Huntington Hopkins Hardware Store.
Location: 1014 2nd St #200, Sacramento, CA 95814, USA
Phone: +1 916-970-5226
3
Crocker Art Museum
Exceptional artworks from California and beyond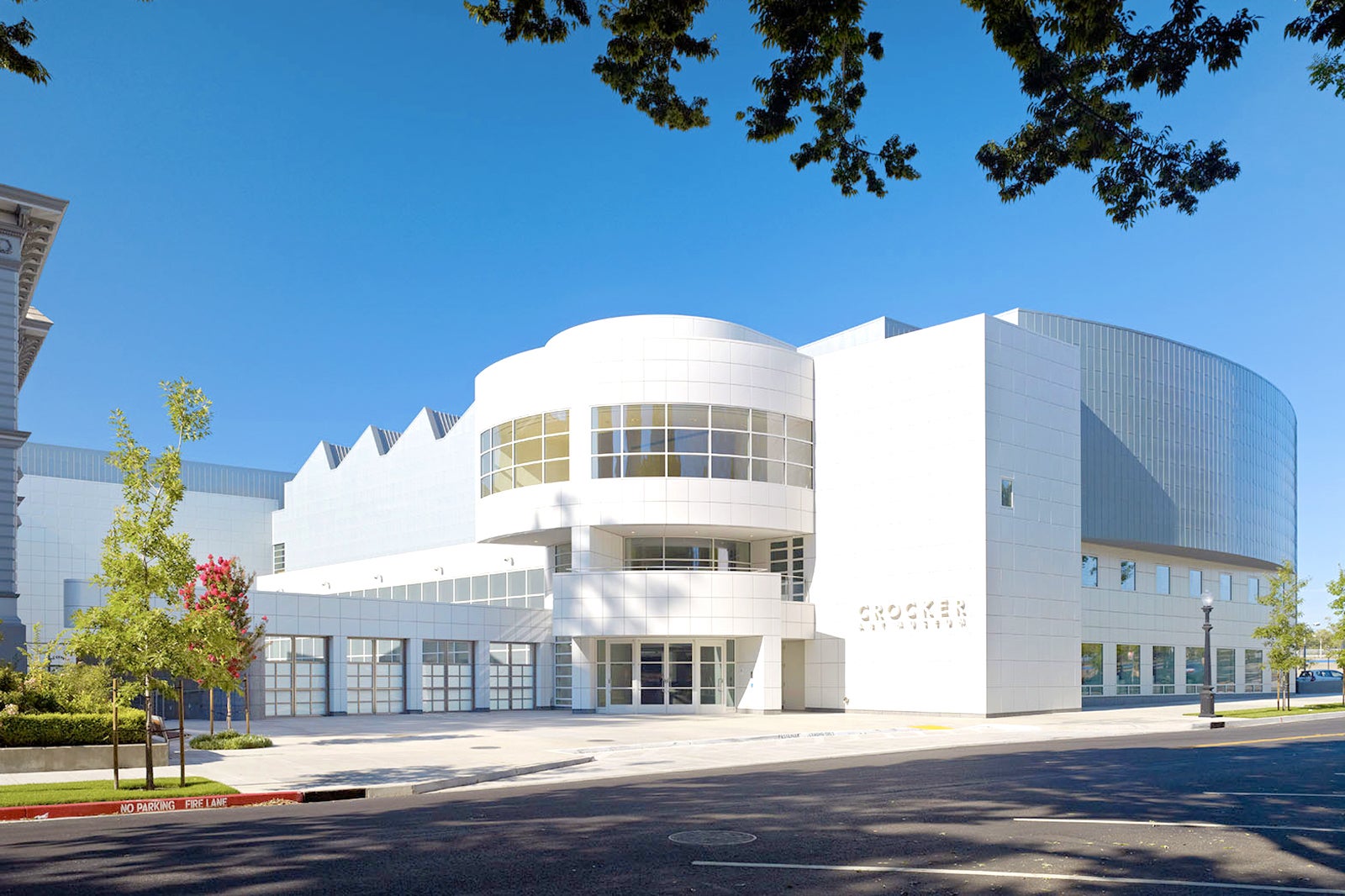 Established in 1871, the Crocker Art Museum is one of the longest-running museums in America. The centre showcases an eclectic collection, from portraits of the gold rush era through to contemporary pop art pieces of the present day.
The expansive 15,000-piece collection includes ceramic works from around the globe, as well as exotic artworks from Asia, Oceania, and Africa. Local art is well-represented, too, with several original pieces from the founding Crocker family's private collection. For modern art, head to the contemporary wing and peruse its exquisite rotating and permanent exhibitions. Boston Crèmes by Wayne Thiebaud is an excellent example of locally produced pop art that's well worth a look.
Location: 216 O St, Sacramento, CA 95814, USA
Open: Tuesday–Sunday from 10 am to 5 pm (closed on Mondays)
Phone: +1 916-808-7000
photo by Crockerart (CC BY-SA 3.0) modified
4
Sacramento Zoo
A fun day out for the whole family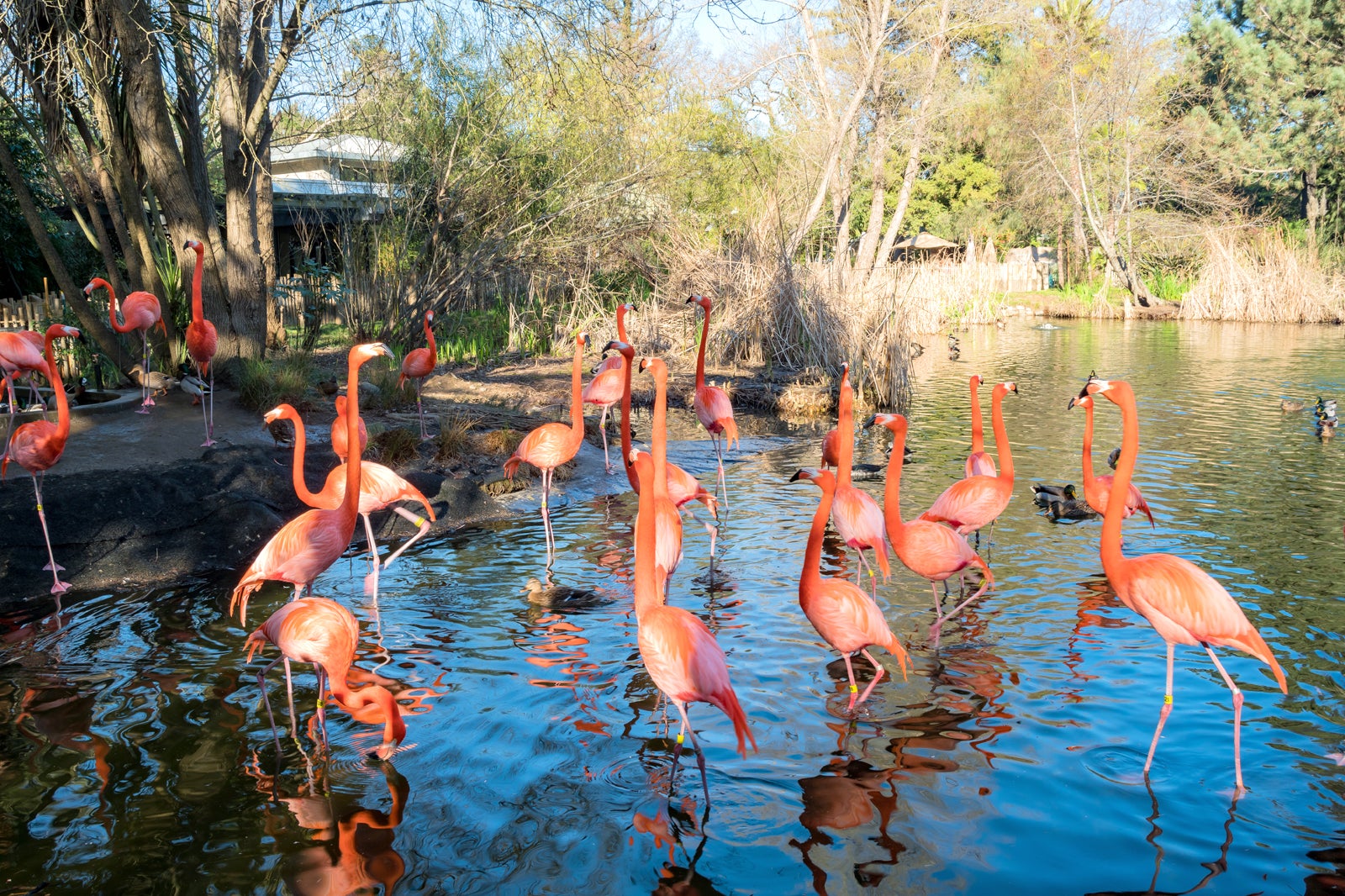 Situated south of the city centre, the Sacramento Zoo houses 140 species across its leafy 15-acre expanse. You'll find all the major zoo mainstays here – lions, tigers, and bears – plus other exotic species such as an eastern grey kangaroo from the Australian outback.
The site may not be as comprehensive as the world-famous San Diego Zoo, but it's a fun spot to take kids who tire of the city's cultural and historical attractions. An affordable entry fee and a strong focus on education and conservation help sweeten the deal.
Location: 3930 W Land Park Dr, Sacramento, CA 95822, USA
Open: Daily from 9 am to 4 pm
Phone: +1 916-808-5888
5
Sutter's Fort
A crucial site in California's history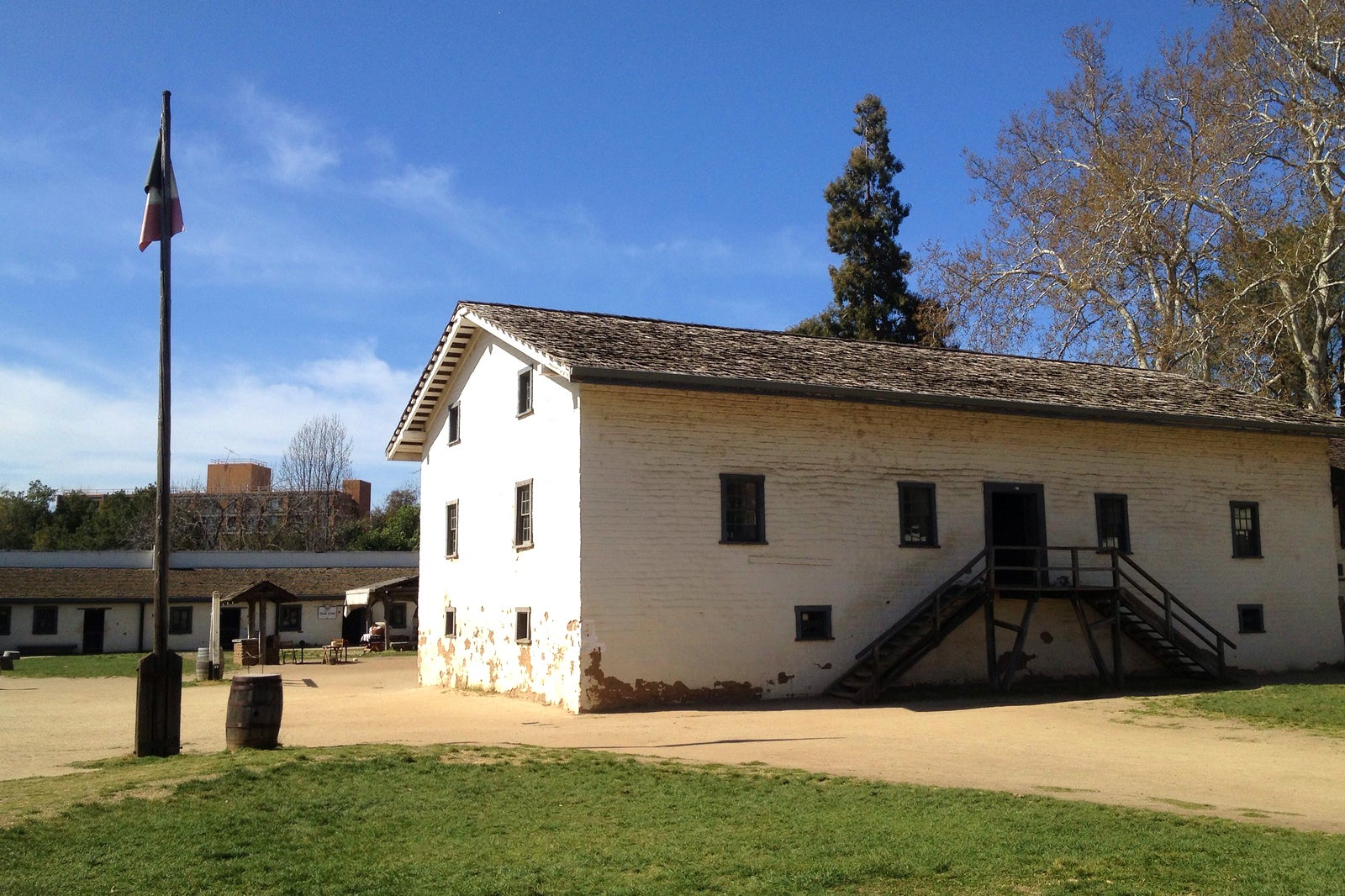 Sutter's Fort is key to Californian history; the site kicked off the gold rush that would change the state forever. Swiss immigrant John Sutter first settled here in 1839 to establish a 150,000-acre ranch, employing other migrants to harvest wheat and cotton in the fields. Sutter later commissioned a man named James Marshall to construct a sawmill. He found the first nugget of Californian gold nearby.
The ensuing gold rush saw the fort abandoned as workers left to try their luck in the hills. The site has since been fully restored to its former glory and registered as a National Historic Landmark. Several well-preserved buildings and exhibits are available to explore and the museum provides guests with gold rush-era costumes to enhance the atmosphere.
Location: 2701 L St, Sacramento, CA 95816, USA
Open: Saturday–Sunday from 10 am to 5 pm
Phone: +1 916-445-4422
photo by ray_explores (CC BY 2.0) modified
6
Fairytale Town
Transport your children to a world of nursery rhymes and fairy tales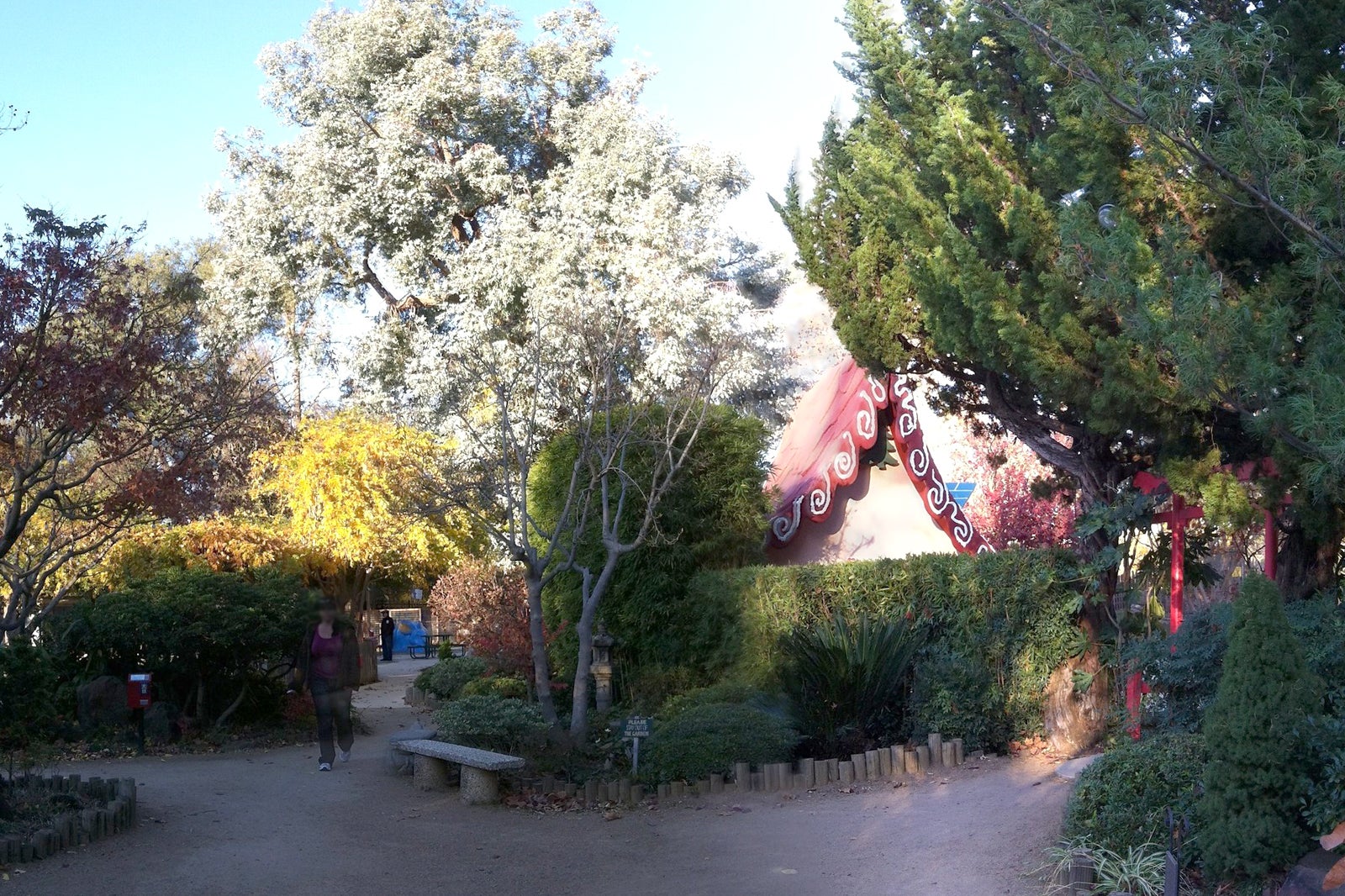 Fairytale Town is where your children's favourite bedtime stories come alive and their imaginations will be piqued like never before. Dozens of playsets let kids step foot into loveable tales, with an interactive setup that keeps their bodies moving. From the adventures of King Arthur's Castle to magical journeys in Cinderella's carriage, your children will feel like they're in a fantasy world.
Fairytale Town is inside William Land Park and hosts many events that cater to children throughout the year. The park's programs educate children on cultural diversity through immersive theatrical performances. Kids have the opportunity to interact with animals at Farmer Brown's Barn and learn about gardening at Mr McGregor's Garden, the Alphabet Garden, and an authentic Japanese garden.
Location: 3901 Land Park Dr, Sacramento, CA 95822, USA
Open: Daily from 9 am to 4 pm
Phone: +1 916-808-5233
photo by David Sanabria (CC BY-SA 2.0) modified
7
American River Bike Trail
A 32-mile bike path with beautiful riverside views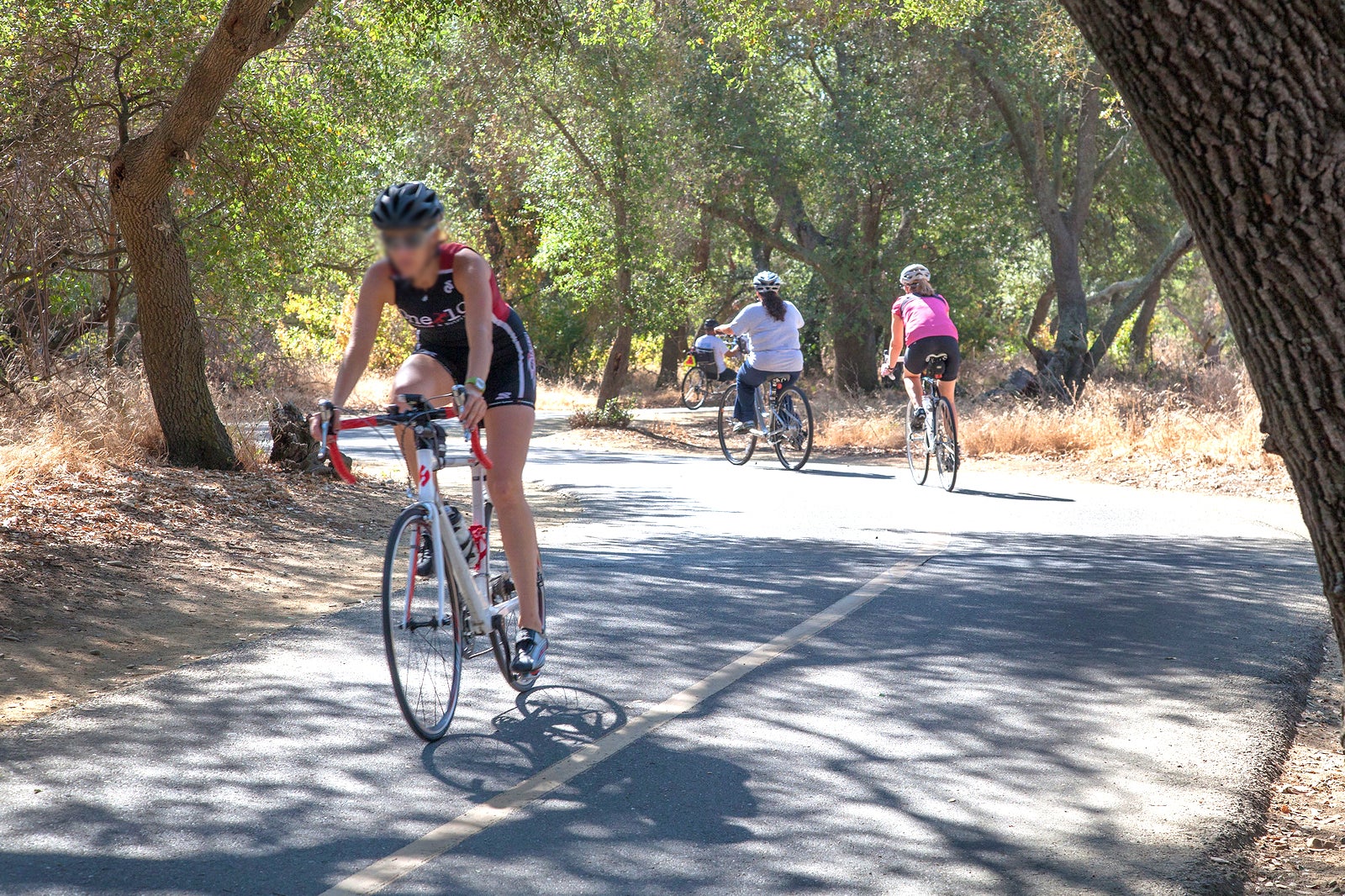 The American River Bike Trail is a hit among health-conscious locals looking to enjoy Mother Nature with their exercise regime. The 32-mile trail officially starts at Discovery Park, where bike rentals are available. It winds its way along the gushing American River until Bael's Point at Folsom Lake. Opt to go halfway if the 3-hour jaunt seems too daunting.
En route, expect to encounter splendid views of lush woodlands and the river, not to mention curious critters like woodpeckers and water birds. Water fountains, restrooms, and restaurants dot the fully-paved route.
Location: 1600 Garden Hwy, Sacramento, CA 95833, USA
Open: Daily from 6 am to 8 pm
Phone: +1 916-875-6961
photo by Robert Couse-Baker (CC BY 2.0) modified
8
Arden Fair
Sacramento's favourite shopping mall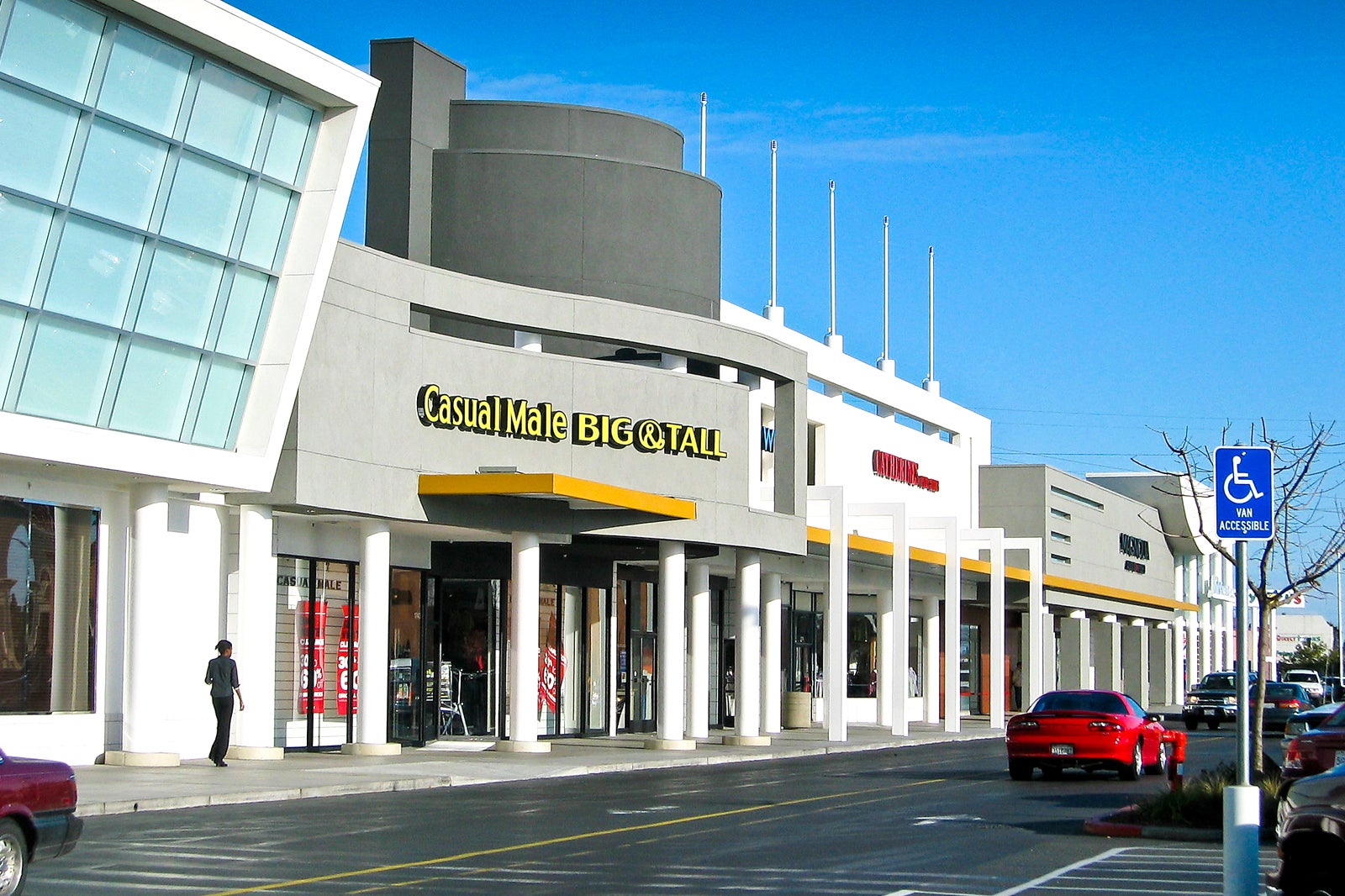 Arden Fair (or just "Arden" as the locals say) is Sacramento's number one shopping centre – a great place for travellers craving a quick retail fix. The expansive mall boasts a convenient location off the freeway near downtown Sacramento and has an abundance of on-site parking.
Inside, over 150 stores compete for attention, from big-name international brands to chic boutiques. A well-appointed food court hawks a variety of cuisines, and there's a cinema and a selection of full-service restaurants should you fancy a night out. The place packs out around Black Friday and Christmas as scores of shoppers converge here from surrounding cities and towns.
Location: 1689 Arden Way, Sacramento, CA 95815, USA
Open: Monday–Saturday from 10 am to 6 pm, Sunday from noon to 6 pm
Phone: +1 916-920-1167
photo by Greg Balzer (CC BY 2.0) modified
9
Midtown Farmers Market
Sacramento's best fresh food market
The Midtown Farmers Market is a must for self-catering travellers in search of fresh fruit and vegetables or anyone interested in artisanal produce. The hip Saturday market opens year-round and sees regional vendors flogging a dizzying array of herbs, pastries, handicrafts, and organic goodies.
The bustling space splits into 4 sections: the artisan market for handmade wares, the farmer's market for fresh produce, the food market for ready-to-eat treats, and the demo area for performances and demonstrations. It's held in an outdoor space among quaint leafy streets, so expect the market to get cancelled during heavy wind or rain.
Location: 1050 20th St, Sacramento, CA 95811, USA
Open: Saturday from 8 am to 1 pm
Phone: +1 916-442-1500
10
Watch performing arts downtown
Uncover Sacramento's thriving theatrical scene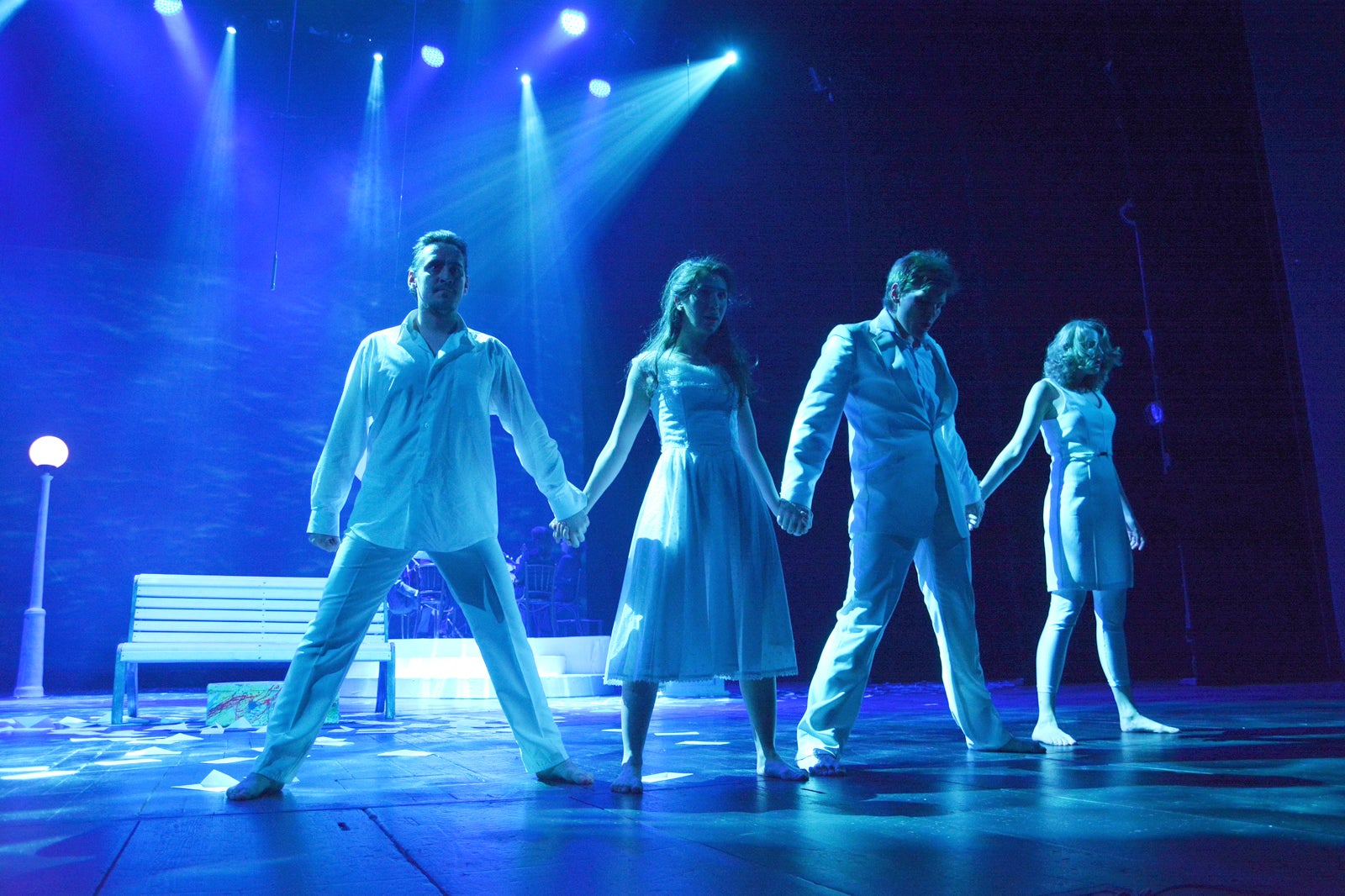 Sacramento has a potent bohemian streak; 3 unique performing arts centres put on regular shows downtown. The most popular venue is Broadway At Music Circus, where an intimate in-the-round stage hosts everything from contemporary plays to Broadway classics.
The Sacramento Theatre Company is another superb option, this time with 2 thrust stages for well-known musicals. And finally, the non-profit Broadway Sacramento does big Broadway hits on a small but charming proscenium stage. Check the websites of the respective centres to find out what's on during your stay.
11
Barhop along K Street
Enjoy Sacramento's vibrant after-dark scene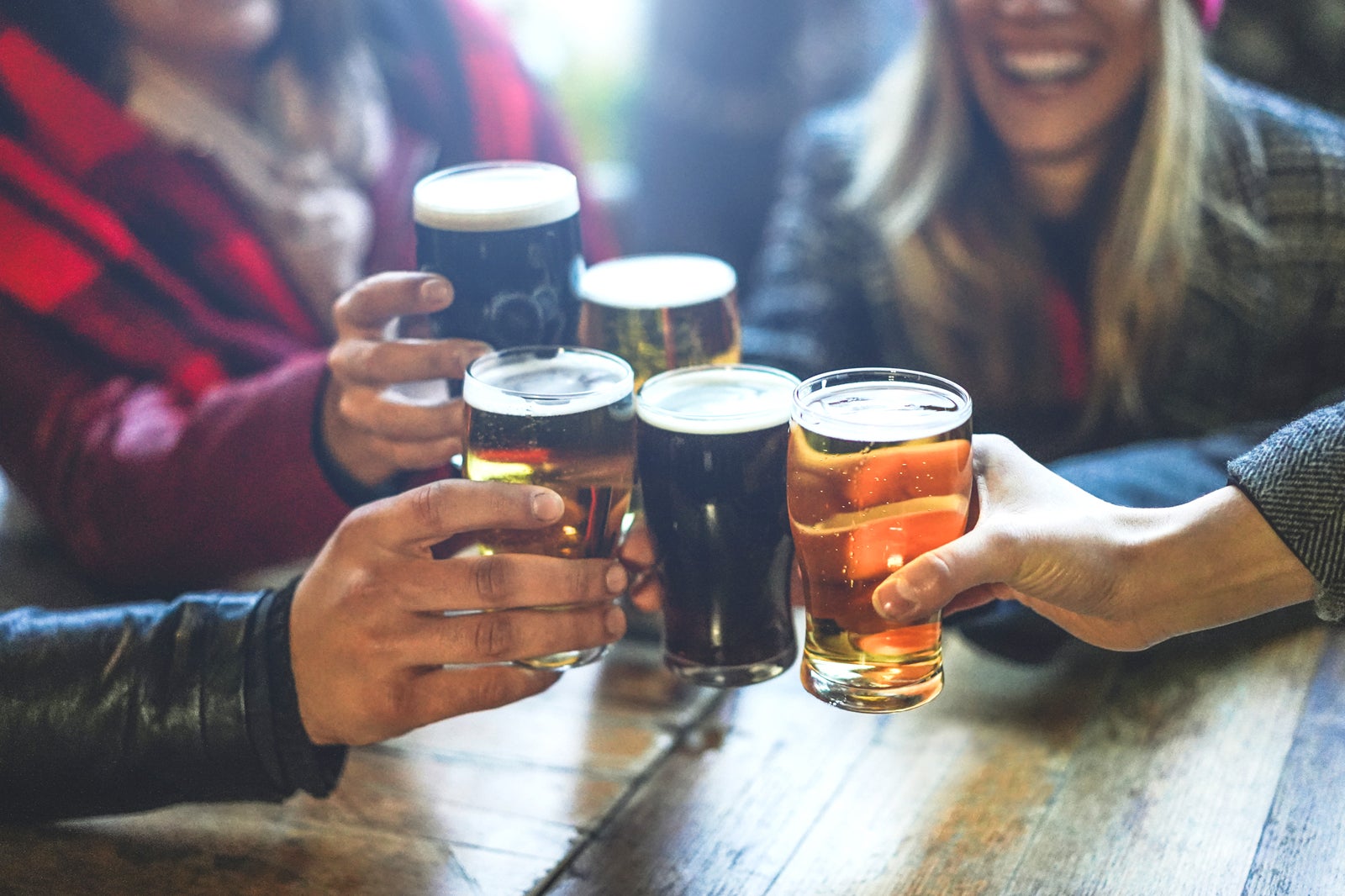 K Street cuts right through the centre of the city, but the western downtown section is where the party's at. The lively strip is pedestrian-only, save for a single light rail line, and comes alive on weekends as revellers frequent its bopping bars and clubs.
First, hit the swanky Dive Bar; this is no typical dive. Here, mermaid-costume-clad waitresses do an underwater performance in enormous aquariums at intervals throughout the evening. A block west, Coin-Op Game Room has stacks of vintage arcade machines with draught beer and American-style snacks. And towards the corner of 7th Street is Malt & Mash Irish Pub, famed for its European comfort food, extensive beer selection, and homely vibe.
Back to top