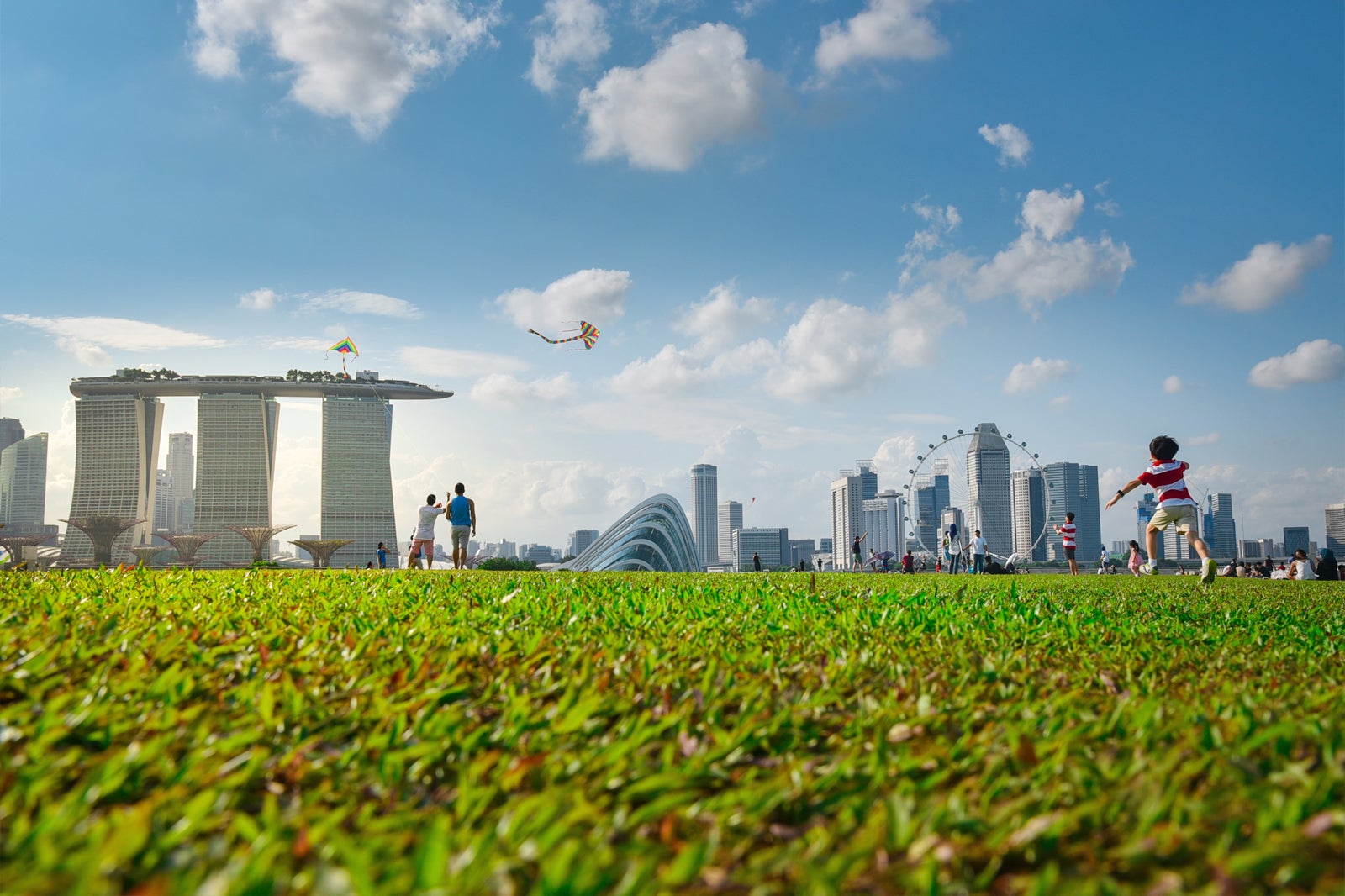 Marina Barrage in Singapore is a dam and recreational site that's just a short walk away from another of the city's major attractions: Gardens by the Bay. This multipurpose attraction on the very southern tip of the main island aids water storage and flood control for the whole of Singapore.
Even so, most visitors know Marina Barrage as a place of recreation. The rooftop park part of the dam is especially popular for picnicking and kite flying. With the main elevated section of grass overlooking the city's skyline, the place is also popular among sightseers and for taking in the stunning Singaporean sunsets.
Marina Barrage - one of the highlights of 16 Best Things to Do in Marina Bay and 18 Best Singapore Parks and Natural Spaces (Read all about Singapore here)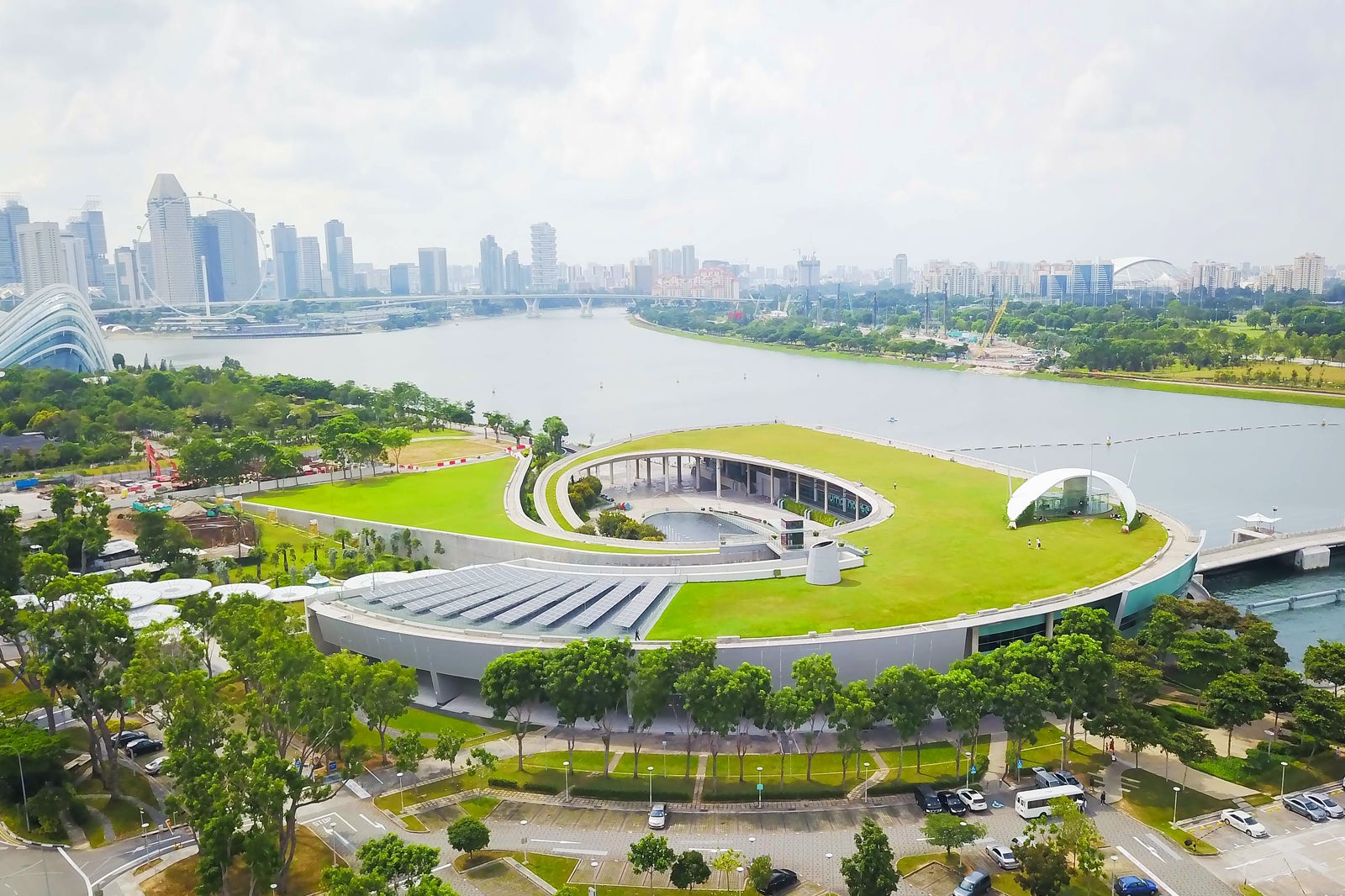 Completed in 2008, Marina Barrage comprises the main dam stretching from Marina East to Marina South, creating what was Singapore's 15th reservoir. The most-visited spot here, however, is the elevated patch of green space that you can access via a lift inside the main complex or going through a futuristic looping pathway that goes up to the top.
Marina Barrage's raised position, the lack of any skyscrapers in the immediate area, and the fact that it's right next to the sea, all help to make this one of Singapore's windiest spots – perfect for kiteflying.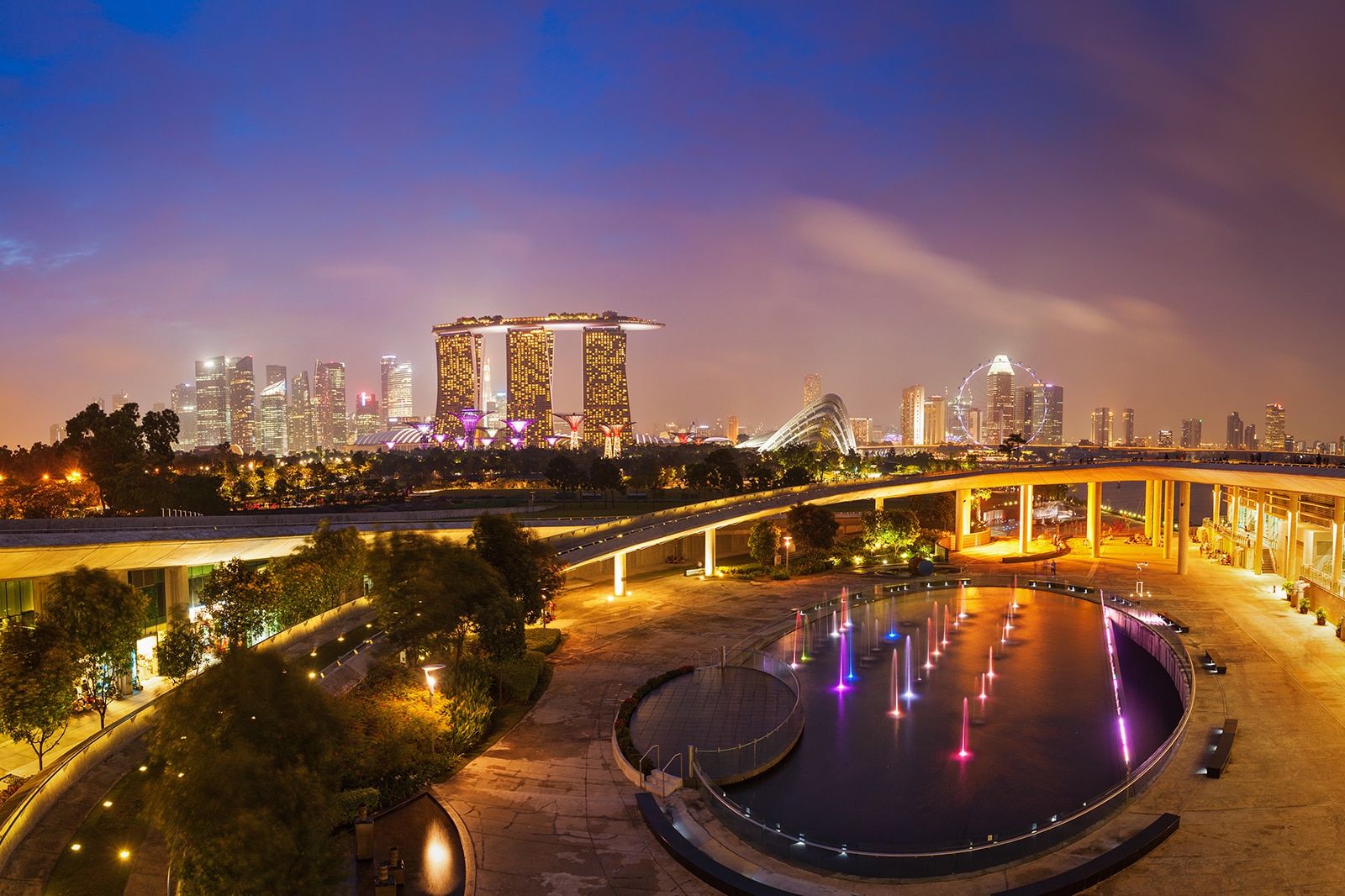 Arrive any evening around sunset (when the day's heat has died down a little) to see the sky filled with colourful kites of all shapes and sizes. This, along with the stunning backdrop of downtown Singapore (you can see Gardens by the Bay, Cloud Forest, Marina Bay Sands, the Singapore Flyer, and the CBD's skyscrapers) make for one of the best photo ops on the whole island.
Tours around Marina Barrage can also be arranged via the visitor centre – keep your eyes peeled for many of the cool art installations and sculptures dotted around the site. There's also a fountain area on the ground level which acts as a nice spot for the kids to cool off while making a splash.
Marina Barrage is totally free and opens around the clock (the information centre in the main building is open daily from 9am to 9pm). You can reach the site via a path from Gardens by the Bay (also free entry) within 10 minutes' walk. There is also a car park and taxi stand if you wish to be dropped off directly at the park.
Marina Barrage
Location: 8 Marina Gardens Dr, Singapore 018951, Singapore
Phone: +65 6514 5959
Back to top