10 Most Popular Food & Dining Areas in Chiba
Guide to Chiba's Restaurant-lined Streets and Local Foodie Areas
Looking for the most popular food and dining areas in Chiba? When exploring Chiba's restaurant-lined streets and local foodie areas, you'll notice that Chiba looks different when seen from one of Japan's busiest fishing ports, as if you're visiting an exotic resort.
Elsewhere, you can enjoy a special day in Maihama, home to Disney Resort, or at restaurants in the hotels of Kaihin Makuhari (where you'll also find the huge Makuhari Messe exhibition centre). And then there's Kisarazu, the area around Chiba Station, the Funabashi area where there are many casual restaurants, and the Boso Peninsula if you want to enjoy fresh seafood. Chiba has restaurants for every occasion. Check out the great selections, below.
1
Choshi Fishing Port
Witness the large tuna auction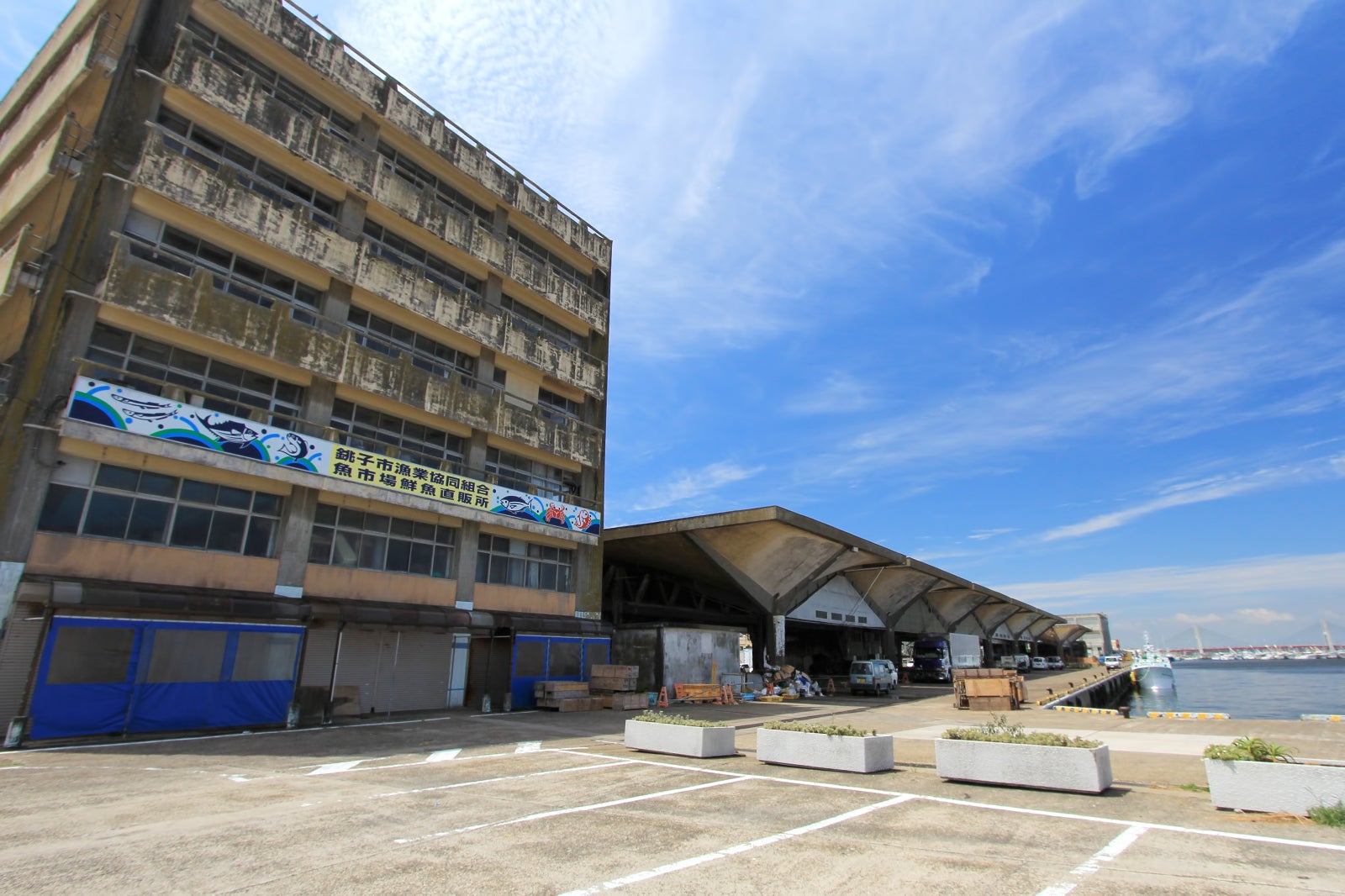 Choshi Fishing Port, which has one of the largest hauls in Japan, is a great place to try blueback seafood like tuna, bonito, mackerel, sardine, and Japanese saury. If you want to check out a large tuna auction, head to the 1st auction hall at Choshi Fishing Port from 8am to 11.30am.
You can visit the fishing port to watch the auction early in the morning, then buy some fresh tuna to eat. Dishes using fresh seafood can be sampled at Wosse 21 and Choshi Port Tower, both in front of Choshi Fishing Port. The popular seafood rice bowl (kaisen-don) is a must-try.
Location: Kawaguchicho, Choshi, Chiba 288-0001, Japan
Open: Wosse 21 & Choshi Port Tower: open daily from 8.30 am to 5 pm
2
Naritasan Shinshoji Temple
From eel-based dishes to soba noodles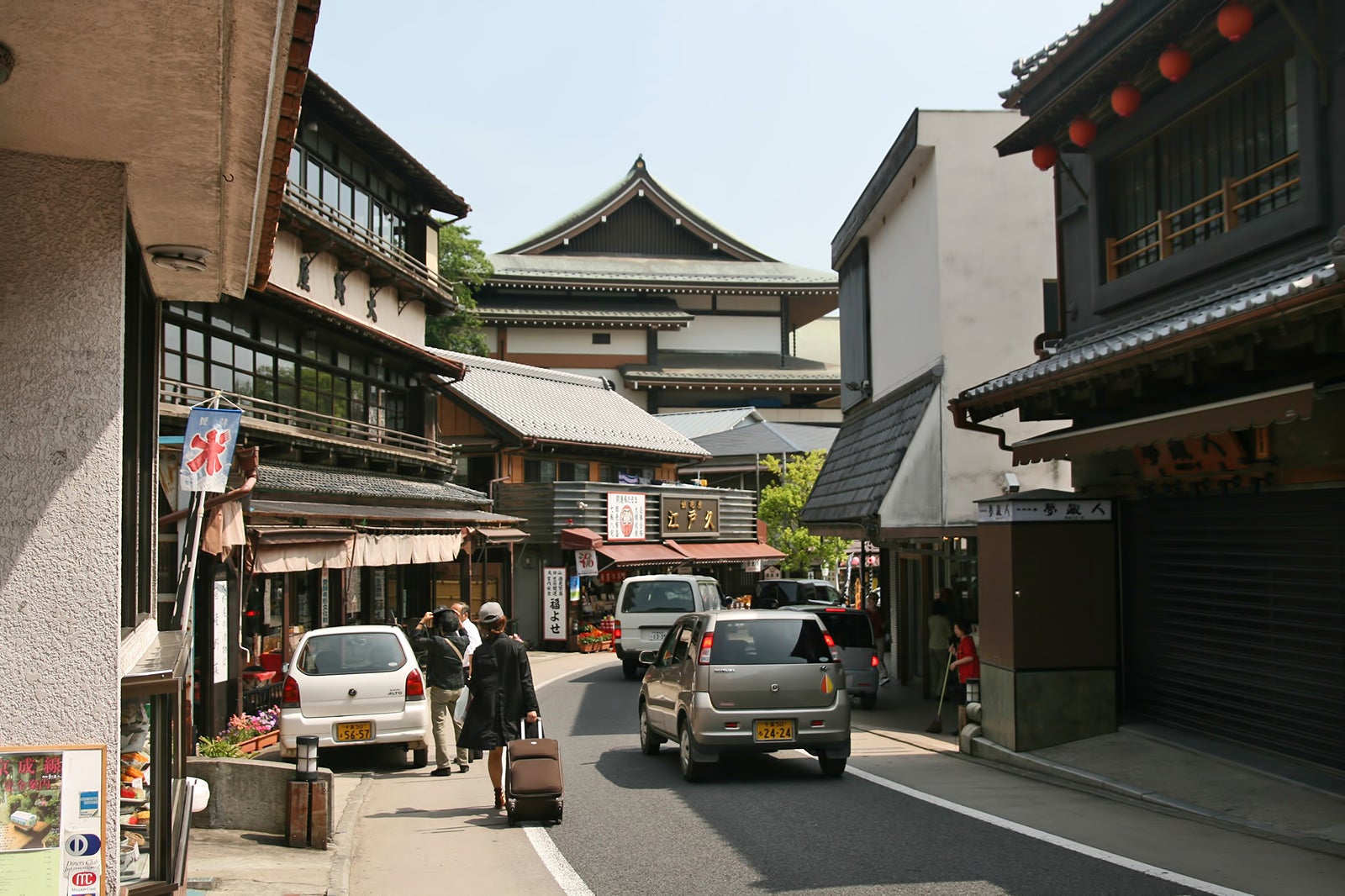 As you approach Naritasan Shinshoji Temple from the front of Narita Station, you'll find it's full of the atmosphere of a temple town that has flourished since the Edo period. The strip stretches for about 800 metres long. The speciality food here is eel-based dishes because eels caught in Lake Inba used to be grilled and offered to temple visitors.
You can also find plenty of shops selling sumptuous desserts such as kudzu starch cake (kuzumochi), Japanese pancake filled with red bean paste (obanyaki), ice cream with agar jelly and fruits (cream anmitsu), and sweet rice dumplings (dango), which are great for a little break after visiting the shrine. There are plenty of tasty non-eel restaurants, including places serving aged Wagyu beef, soba noodles, authentic French cuisine, Brazilian cuisine, and deli cafés.
Location: Naritasan Shinshoji Temple, 1 Narita, Chiba 286-0023, Japan
photo by sodai gomi (CC BY 2.0) modified
3
Tateyama
For fresh seafood dishes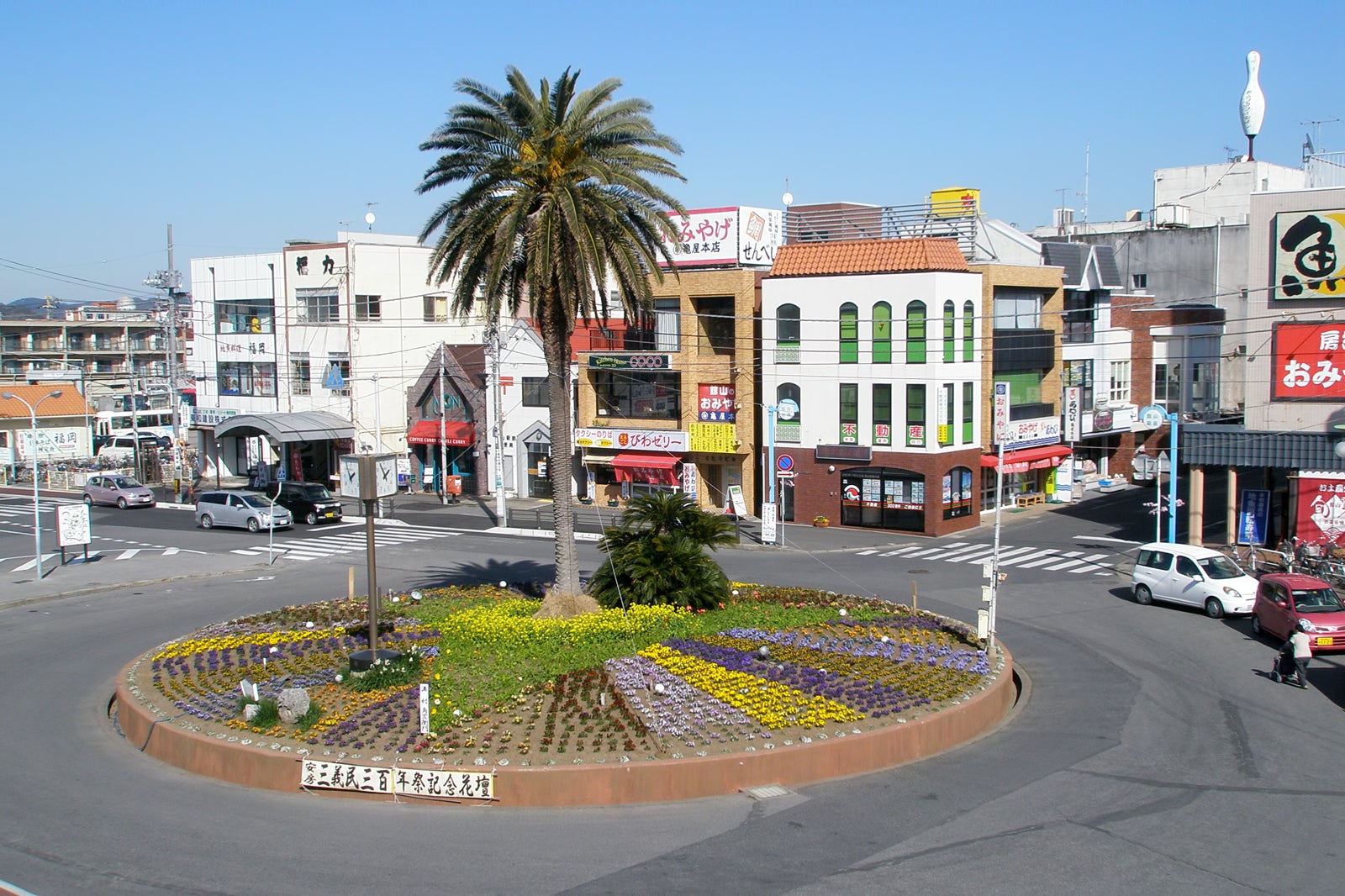 Tateyama, a city by the sea at the tip of the Boso Peninsula, is a great place to head to if you want to enjoy fresh seafood. Tateyama broiled seafood rice bowl is a local speciality that uses 8 kinds of local seafood. It's a special dish that comes in a triple-layered bowl, with each bowl containing broiled seafood, sashimi, and colourful chirashi or sashimi sprinkled with fish bits. It's available throughout the year.
The Tateyama lobster steak set meal, which includes lobster steak, rice soup, sashimi and other dishes, is available only from August to November but well worth ordering if you happen to be there around the time. It's better to make a reservation in advance because both dishes are limited in quantity. You can also enjoy local dishes made with local fish such as minced fish with soybean paste (namero) and grilled fish cake (sangayaki).
Location: Tateyama, Chiba, Japan
photo by 掬茶 (CC BY-SA 3.0) modified
4
Funabashi
Explore the izakayas
Funabashi Station is one of the busiest areas in Chiba, being a transfer point for the JR Line and Tobu Noda Line and having Keisei-Funabashi Station nearby. There are also Lalaport TOKYO-BAY and IKEA Tokyo-Bay in the Minami Funabashi area, so it's handy for shopping as well.
Funabashi is an unpretentious town where you can enjoy a variety of foods including Japanese-style bars (izakaya), skewered chicken restaurants, coffee shops, sushi restaurants, and other reasonably priced restaurants. It's a great place to have a good time with friends, and there are also stylish dining bars and Italian restaurants that are great for dates. In summer, there are various beer gardens and beer terraces too. The comfortable breeze will probably make you want to have another glass.
Location: Funabashi, Chiba, Japan
5
Maihama
A resort offering a wide variety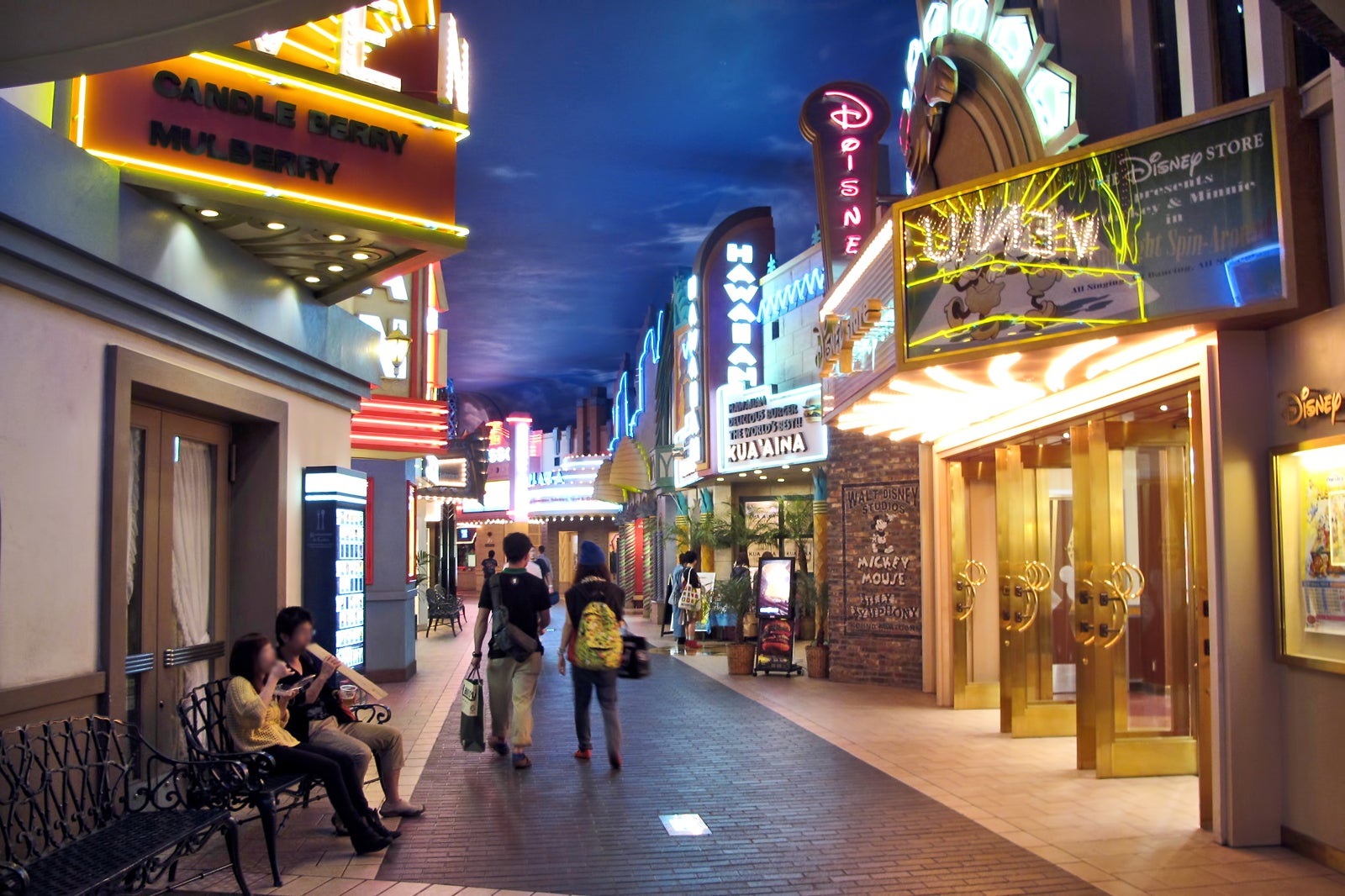 Maihama, home to Tokyo Disney Resort, is a resort that has everything catered for. The huge IKSPIARI shopping mall in Disney Resort is a must-visit. There's also a wide variety of restaurants, from casual ramen and hamburger restaurants to more upmarket options that are ideal for dates, including classy cafés and steakhouses.
On top of that, you'll find many hotels that have partnered with Disney Resort, like Hilton Tokyo Bay and Sheraton Grande Tokyo Bay in Maihama, which offer various attractive hotel plans such as hotel buffets and poolside barbeques. Why not refresh in a luxurious space away from the hustle and bustle of everyday life?
Location: Maihama, Urayasu, Chiba, Japan
photo by Wpcpey (CC BY-SA 4.0) modified
6
Kaihin Makuhari
For a change of scenery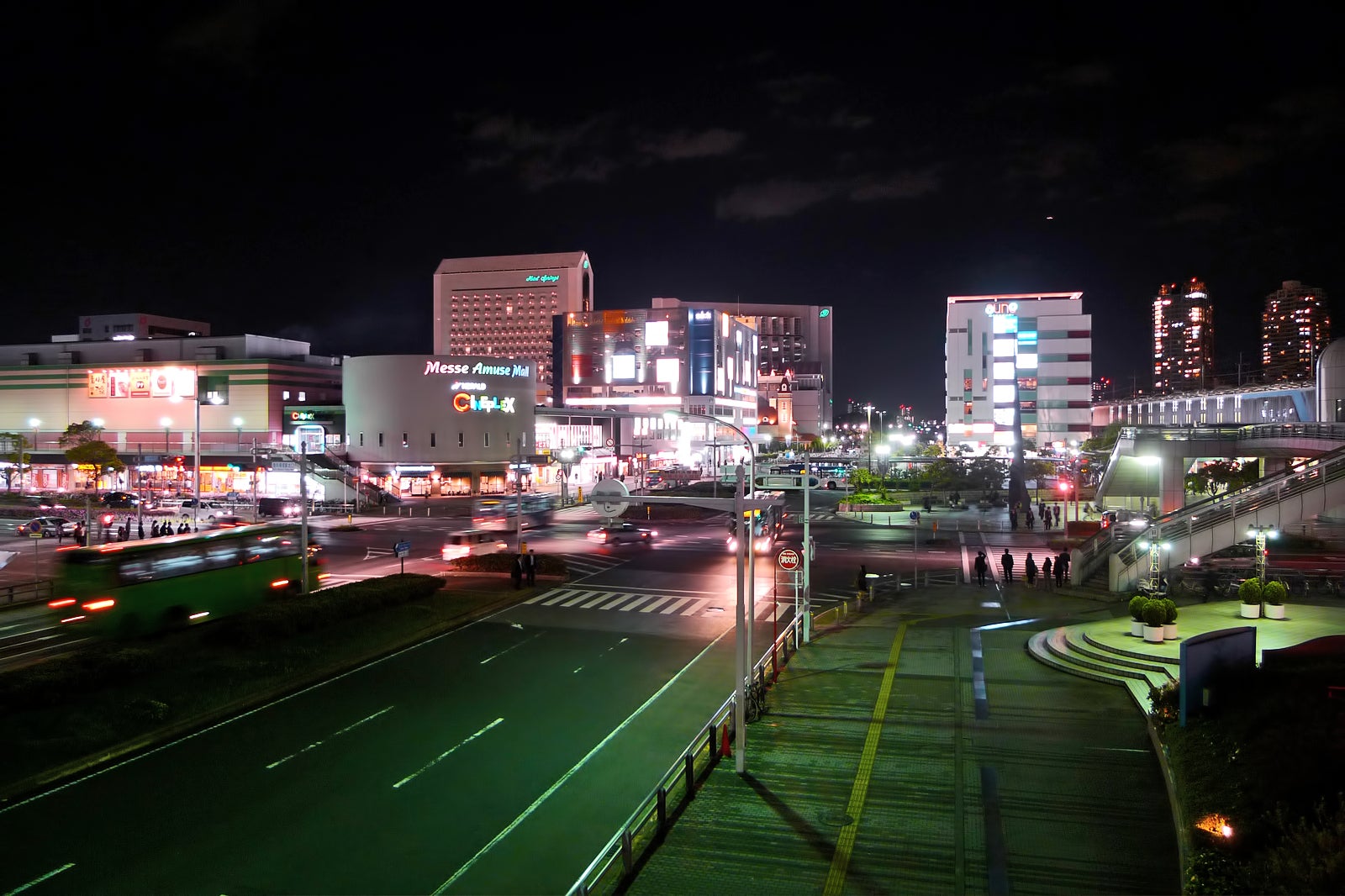 The cityscape of Kaihin Makuhari with Makuhari Messe and its dynamic architecture is so radical, it can feel as though you're visiting another country. If you're at a loose end, there are a number of huge shopping malls to visit.
Lunch options include pizza restaurants and coffee shops attached to bakeries. Hotel restaurants are also open at dinner time if you want to change the mood completely. And in Makuhari, where international conferences are held all the time, you'll find various luxury restaurants for special occasions. It's great to spend a memorable time here while enjoying the night views.
Location: Hibino, Mihama Ward, Chiba 261-0021, Japan
7
Area around Chiba Station
A great base with a wide variety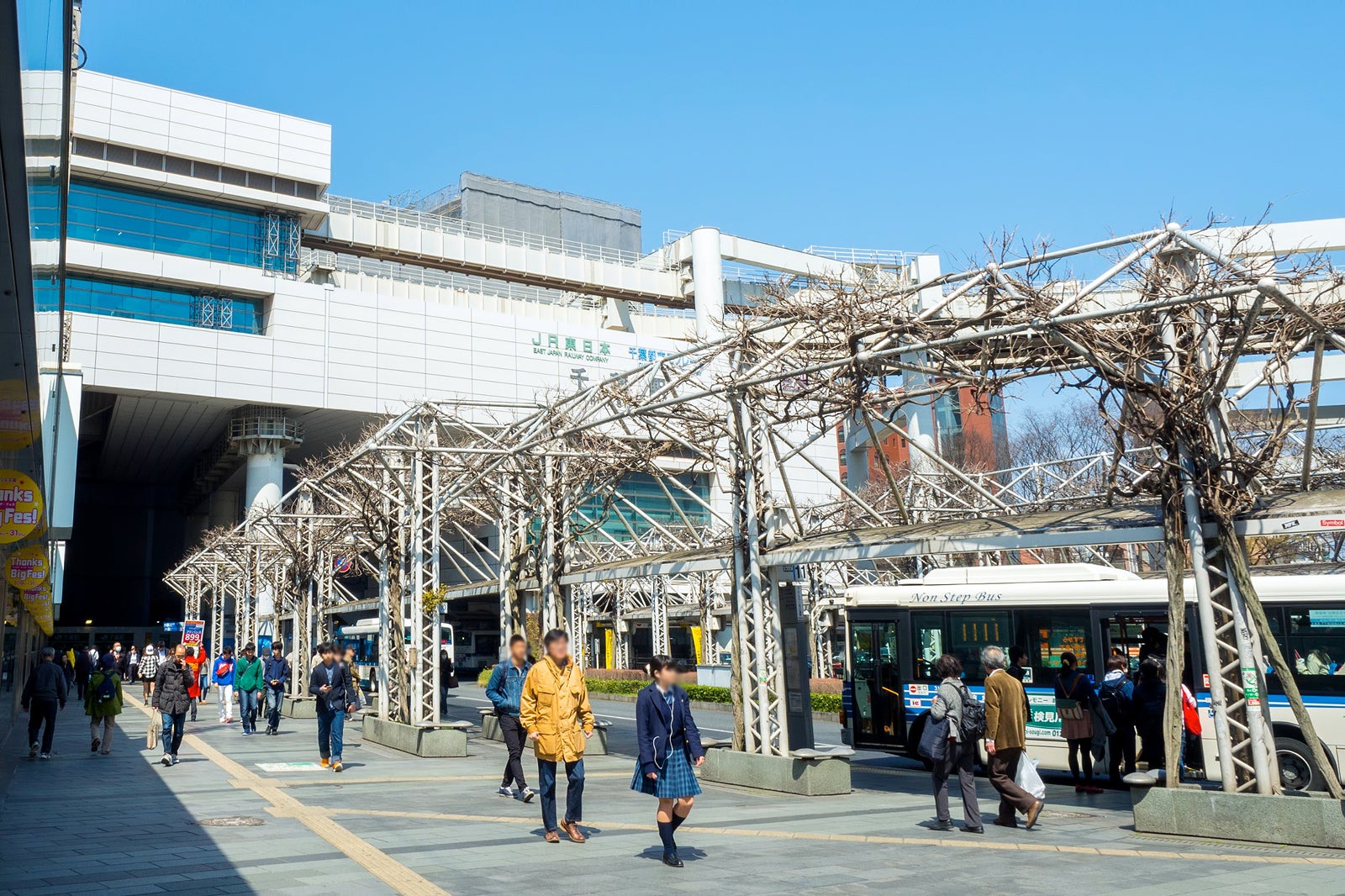 Chiba Station has convenient access to different areas of Chiba and is also a base for sightseeing and business trips. There are many budget hotels around Chiba Station. It's an unpretentious area where you'll find many family-friendly restaurants, Japanese-style bars (izakaya) and fast-food restaurants.
Make sure you also drop by Perie Chiba, a shopping mall directly connected to JR Chiba Station. It has a wide selection of foods, coffee shops, rice in tea (ochazuke), dumplings (gyoza), dipping noodles (tsukemen) and soba noodles, as well as a dining area inside the station. With places where you can enjoy reasonably priced breakfast menus and stylish bars open until late, you can visit at any hour and have a good time.
Location: Shinchiba, Chuo Ward, Chiba 260-0031, Japan
photo by Rodrigo.Argenton (CC BY-SA 3.0) modified
8
Kisarazu
From food courts to sushi restaurants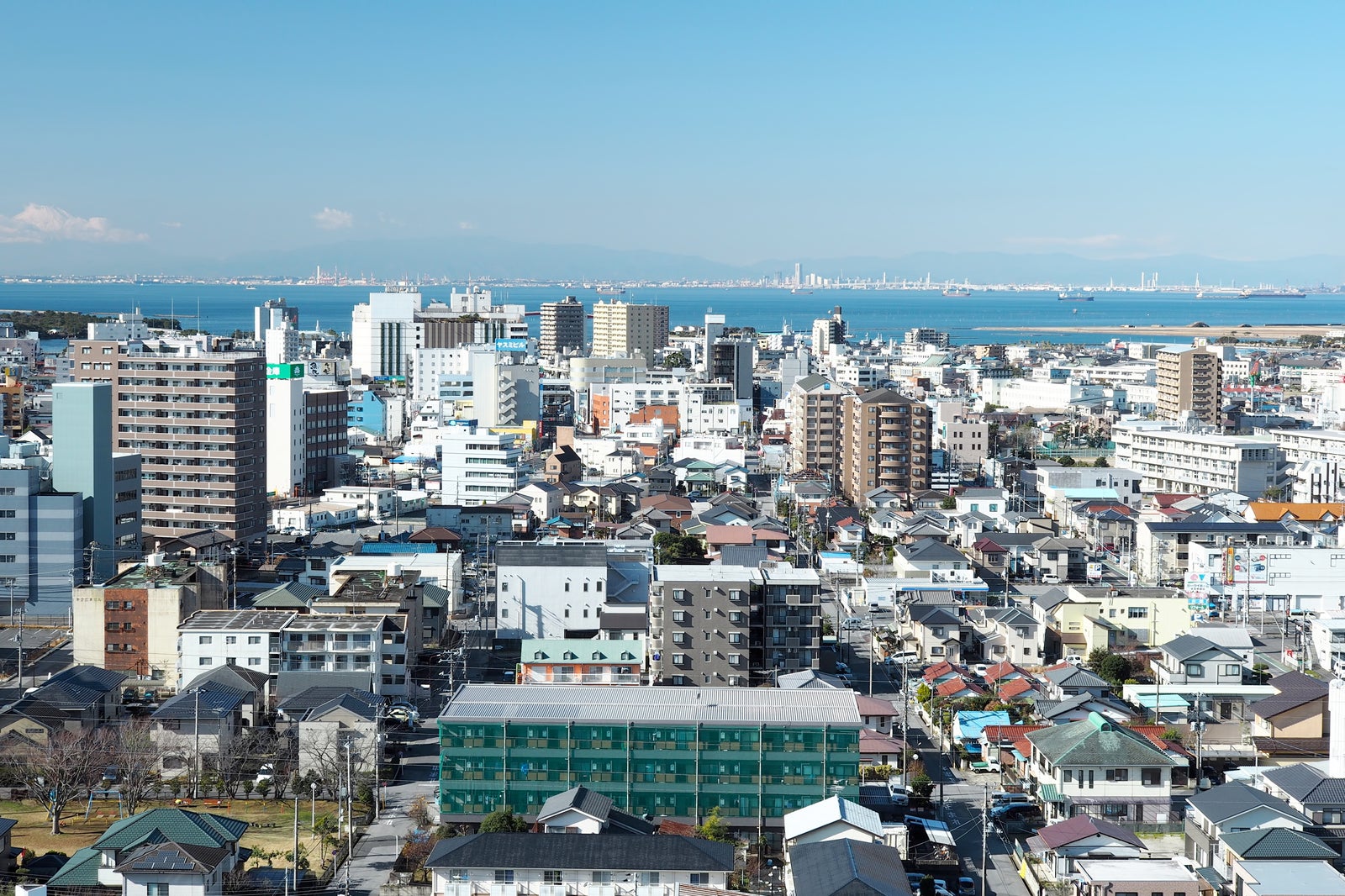 The opening of Aqua-Line has made Kisarazu much easier to get to from the Tokyo area. You can head toward Kisarazu Kaneda Highway Exit by car or around Kisarazu Station on the JR Uchibo Line by train. You'll come to Mitsu Outlet Park Kisarazu just after leaving from Kaneda Highway Exit.
Here you can find restaurants for quick meals at the food court (ramen, conveyor belt sushi, hamburgers, set meals and pasta). You can also enjoy fresh seafood in a variety of restaurants such as sushi restaurants, Japanese-style bars (izakaya) and fresh seafood restaurants around Kisarazu Station. Make sure you try the freshly caught local fish dishes such as sashimi and minced fish with soybean paste (namero).
Location: Kisarazu, Chiba, Japan
photo by Kentagon (CC BY-SA 4.0) modified
9
Kamogawa
For fresh catches of the day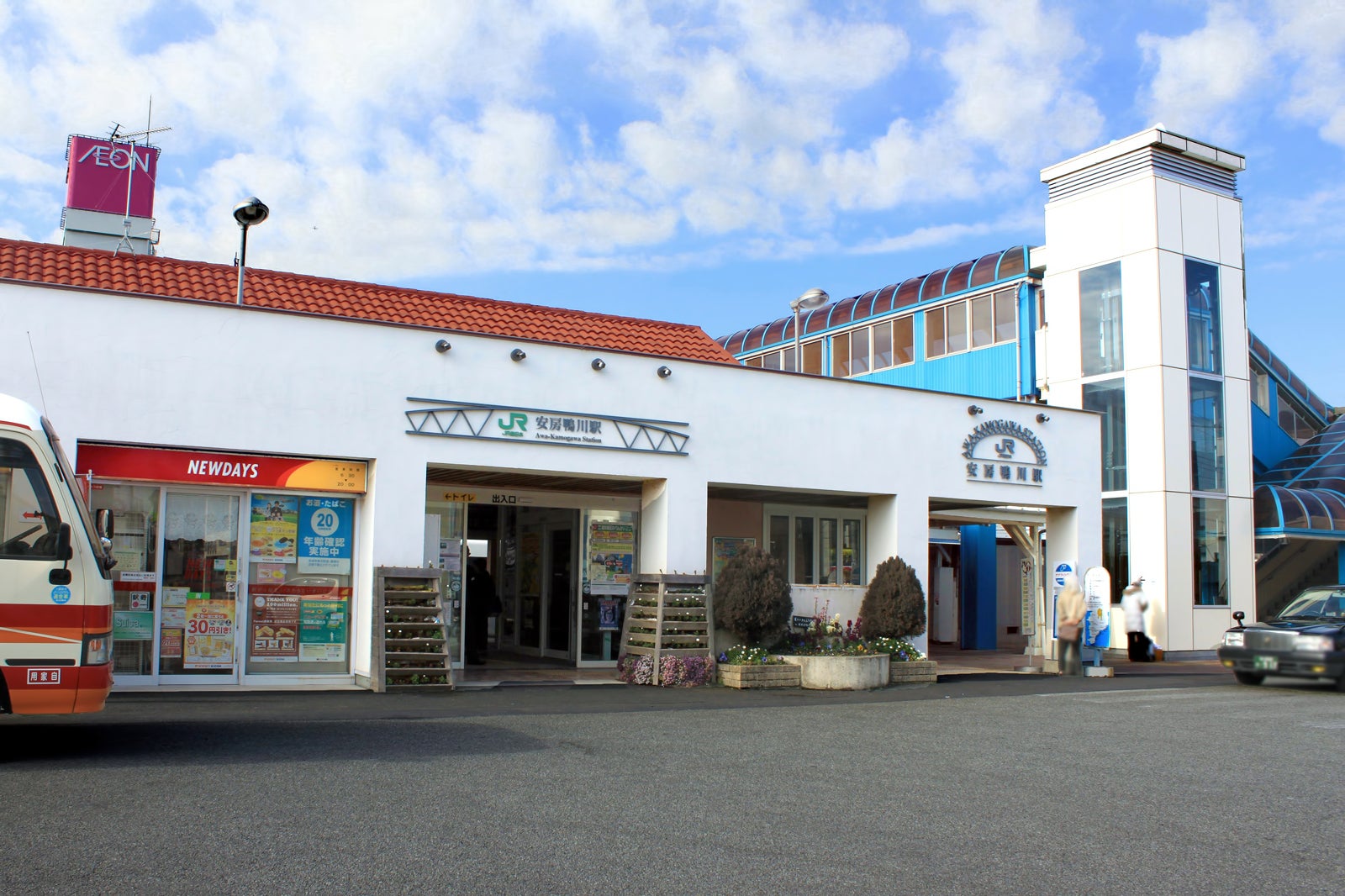 If you visit Kamogawa in Minamiboso, try the fresh fish landed daily in the nearby ports. Close to Awa-Kamogawa Station and Awa-Kominato Station, there are many restaurants where you can enjoy different dishes using local fish like sushi, seafood rice bowl (kaisen-don) Japanese set meals, and Japanese traditional multi-course meals (kaiseki) with seafood. In fact, there are so many that it can be difficult to choose.
Shiosai Market is an especially popular sightseeing spot. Here you can enjoy local dishes in the form of conveyor belt sushi, charcoal-grilled food, and grilled fish cake (sangayaki), which is a local fishermen's dish from Boso. You can also buy souvenirs of Kamogawa such as fresh seafood and sun-dried fish to enjoy at home. It's conveniently located along Kamogawa Bypass if you're visiting by car, or a 7-minute walk from Awa-Kamogawa Station.
Location: Kamogawa, Chiba, Japan
10
Sawara
Enjoy a variety of traditional foods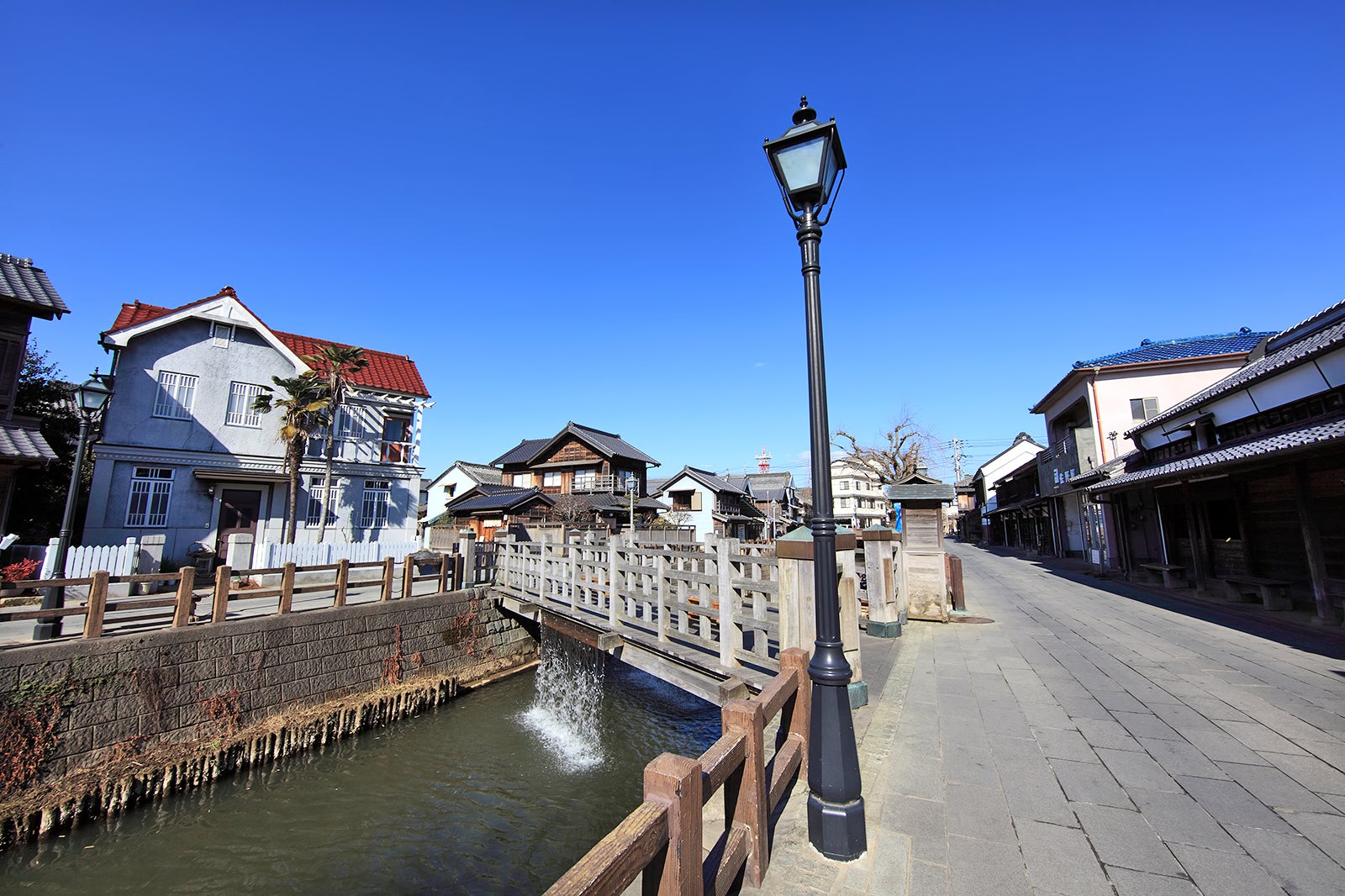 Sawara in Chiba is about a 10-minute walk from JR Sawara Station and in the Edo period it flourished as a beautiful riverside town called Edo-Masari, meaning 'better than Edo'. There are countless long-running restaurants that remind us of those days in Sawara. Sawara's speciality is wild eel caught in Tone River.
The eel you enjoy here in the atmosphere of the Little Edo is truly exceptional. It's also fun to find traditional foods that are made with a lot of effort, things like black soba noodles kneaded with seaweed, preserved food boiled in sweetened soy sauce (tsukudani), sesame oil made with the traditional compression method, and Japanese confectionery using carefully selected ingredients.
Location: Sawara, Katori, Chiba, Japan