Itsukushima Shrine in Miyajima is a classic and iconic Japanese site that's best known for its incredible 'floating' gate. Laced with history and a UNESCO Heritage Site, it is dedicated to the 3 daughters of Susanso-o no Mikoto, the Shinto diety of seas and storms. The spectacular gate, or torii, of Itsukushima Shrine is one of Japan's most popular tourist attractions, and the most recognizable and celebrated feature of the Itsukushima Shrine. At high tide, it appears to be magically floating, but, at other times, visitors can actually walk out to it.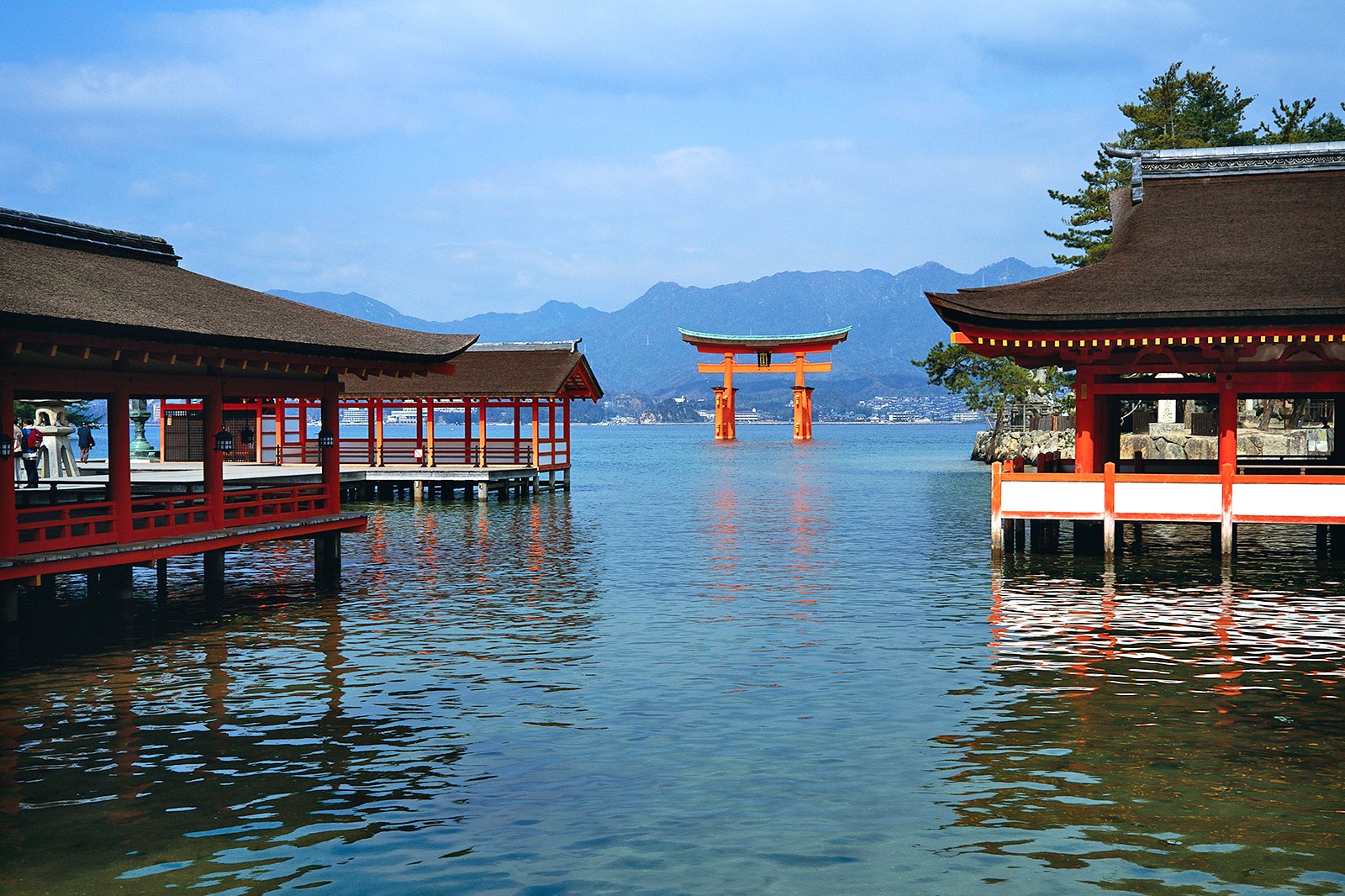 The shrine complex consists of several buildings, including a prayer hall, main hall and a noh theatre stage, which are connected to each other by boardwalks and are all supported by underwater pillars. The shrine itself is situated in a small inlet, while the torii gate is set further out in the Seto Inland Sea. Paths lead around the inlet and after the sun has gone down, the shrine and the torii gate are illuminated, providing a perfect backdrop for visitors to enjoy an atmospheric illuminated evening walk.
One of Japan's 3 Great Sights, Itsukushima Shrine is otherwise known as Miyajima, which means Shrine Island in Japanese.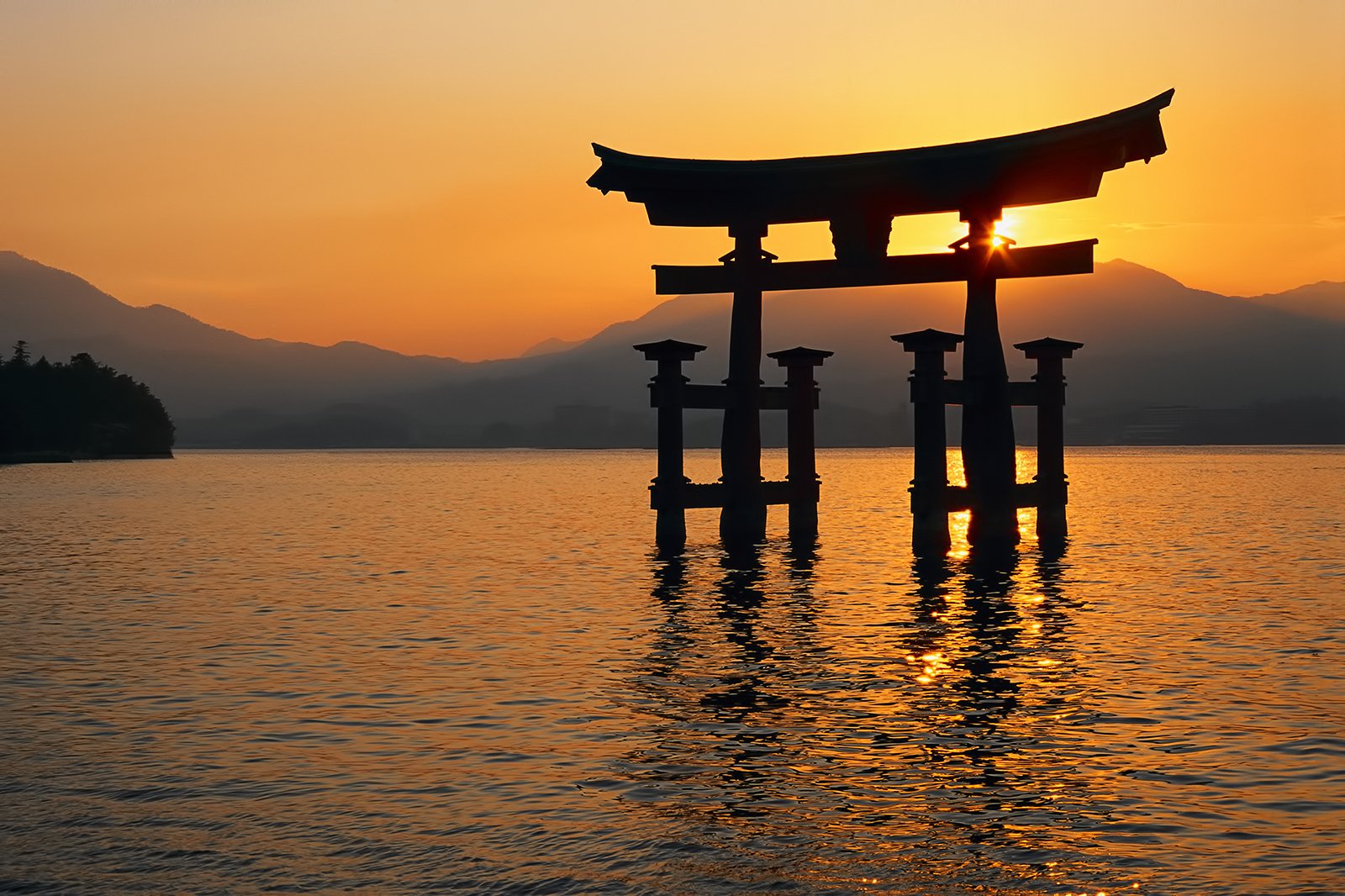 Its particular architectural style is called Shinden Zukuri and it is said to have been first built in 593, with the present shrine pavilions constructed in 1168. The vermilion-coloured main building creates a striking and attractive contrast with the backdrop of the blue sea and the island's verdant mountains and in true Japanese style the complex blends effortlessly with the natural landscape.
UNESCO decided to name this shrine a World Heritage Site because it's a "Supreme example of this form of religious centre, setting traditional architecture of great artistic and technical merit against a dramatic natural background and thereby creating a work of art of incomparable physical beauty."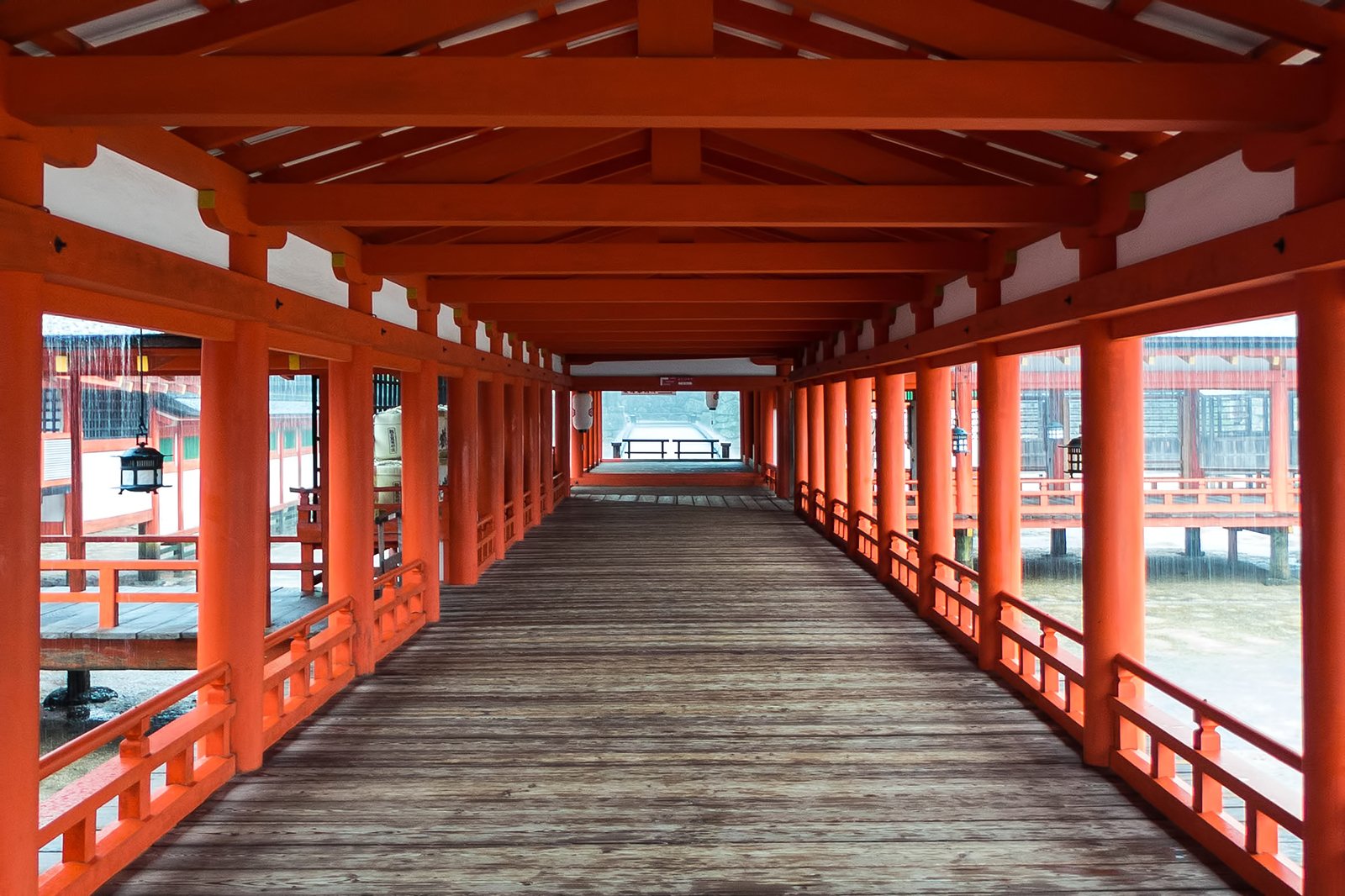 Itsukushima Shrine and Miyajima Gate
Location: 1-1 Miyajimachō, Hatsukaichi-shi, Hiroshima-ken 739-0588, Japan
Open: Jan–Feb from 6:30am to 5.30pm. Mar–Oct from 6:30am to 6pm. Nov from 6:30am to 5.30pm and Dec from 6:30am to 5pm
Phone: +81 (0)829 44 2020
Back to top