12 Best Things to Do in Sapporo
Sapporo Attractions
Sapporo, on the northern island of Hokkaido, is the 5th-largest city in Japan. A lot of historical attractions, as well as shopping malls and parks, are located in Sapporo, and draw many tourists in year after year. Attractions include the Former Hokkaidō government office building, the Sapporo Clock Tower, the Hokkaidō Shrine (Hokkaidō Jingū), and the Sapporo TV Tower. A friendly, fun-loving atmosphere pervades downtown, and during the winter months many people visit the city to witness the amazing snow and ice sculptures in Odori Park.
What are the best things to do in Sapporo?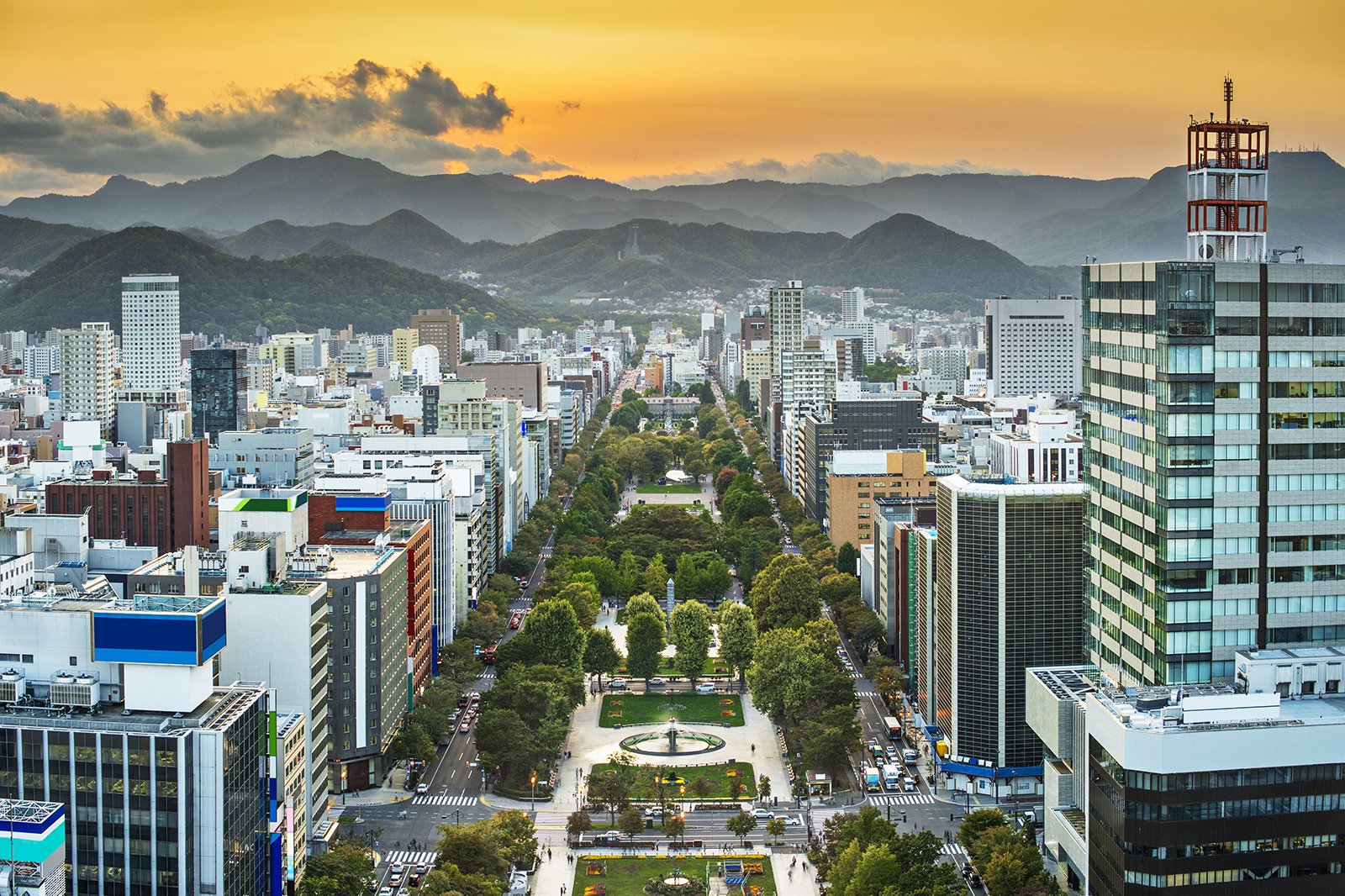 Odori means 'large street' and this 12-block long and 105-metre wide located park runs right through the city centre. It's definitely a good place to go if you want to be in the thick of things. In summer, you'll be treated to many talented and entertaining street performers, lots of snack vendors, local beer bars and vibrant street scenes; whereas in winter, erecting snow and ice sculptures is a popular pastime, particularly during the Yuki Matsuri (Snow Festival) held every February. Other Odori Park festivals include the Lilac Festival in May, the Yosakoi Soran Festival in June, the Beer Garden and Summer Festival in summer, the White Illumination in winter. Sapporo Summer Festival is celebrated with beer gardens set up by various beer companies through the length of the park, alongside stalls selling awesome local food like fried noodles. Live bands provide entertainment, and you'll enjoy some great people watching.
Location: Odori Park, Chuo Ward, Sapporo, Hokkaido, Japan 060-0042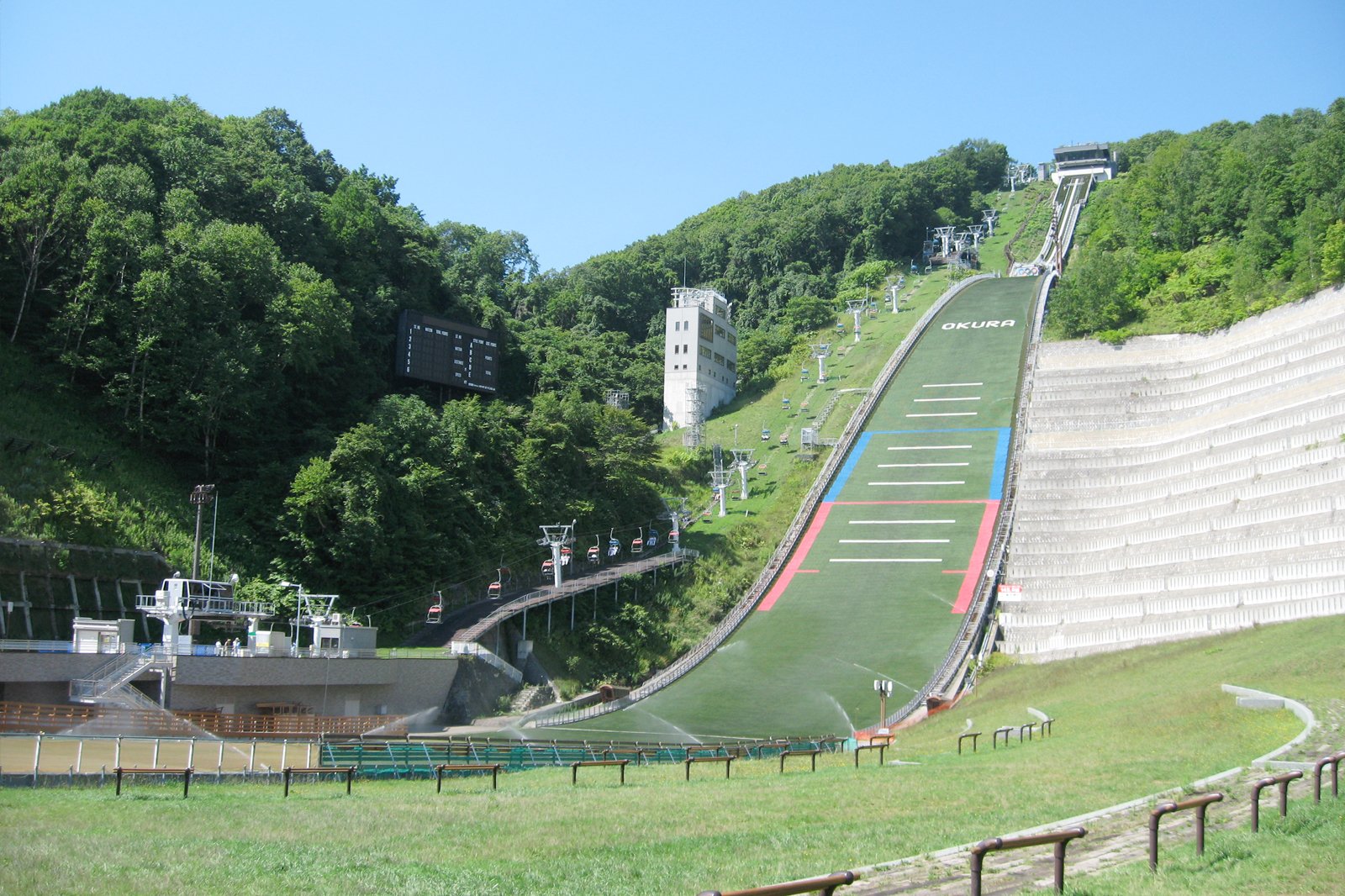 Sapporo played host to the 1972 winter Olympics and many of the events were held on Mt. Okura where the ski jump overlooks the city. Today the jump is still used, not only for sporting events but as a tourist outlook – sometimes known as the Okurayama or Okura Observatory. The top of the jump is 300 metres high and from the observation deck you can enjoy panoramic views of Sapporo, the Ishikari Plain and Ishikari Bay. The adjacent Winter Sports Museum is full of interesting memorabilia from the Olympics as well as race and bobsled simulators.
Location: 1274 Miyanomori, Chuo Ward, Sapporo, Hokkaido 064-0958, Japan
Open: May–October from 8.30am to 6pm. November–April from 9.30 to 5pm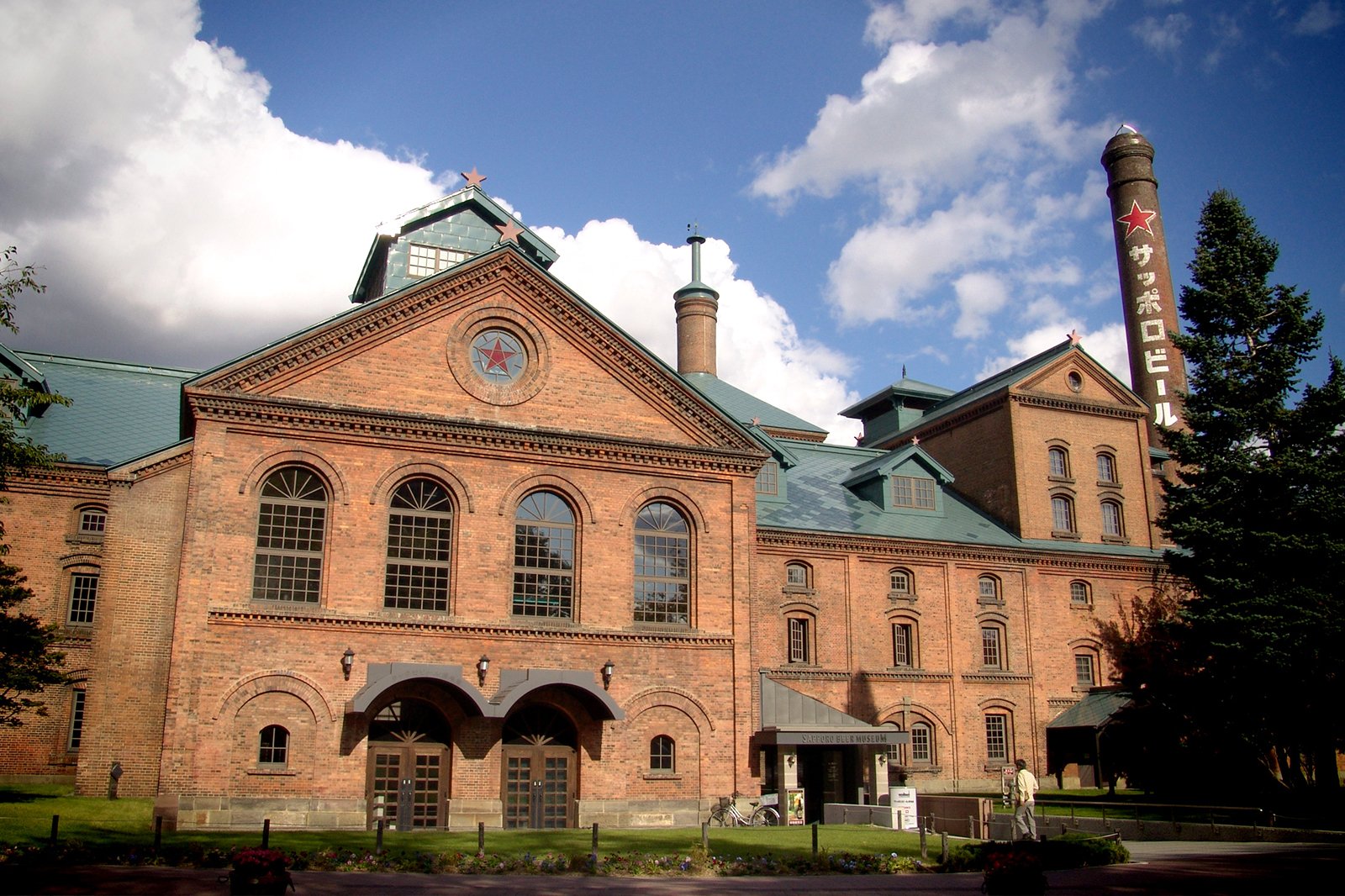 Sapporo Beer is one of the oldest and largest beer brands in Japan. Sapporo Beer Museum, the only museum of its type in Japan, was opened in July 1987 to provide visitors with knowledge of beer and brewing. Renovated in 2004, the exhibition allows guests to learn about the history of Sapporo Breweries Ltd. and the beer industry in Japan in general. The red-brick building was constructed in 1890 and was the site of the Sapporo Sugar Company factory. It's one of the finest cultural legacies of the Meiji Era in Sapporo. To reach Sapporo Beer Museum, it's a 10-minute walk from Higashi-kuyakusho subway station.
Open: Daily from 9am to 6pm
Phone: +81 (0)11 731 4368
photo by MIKI Yoshihito (CC BY 2.0) modified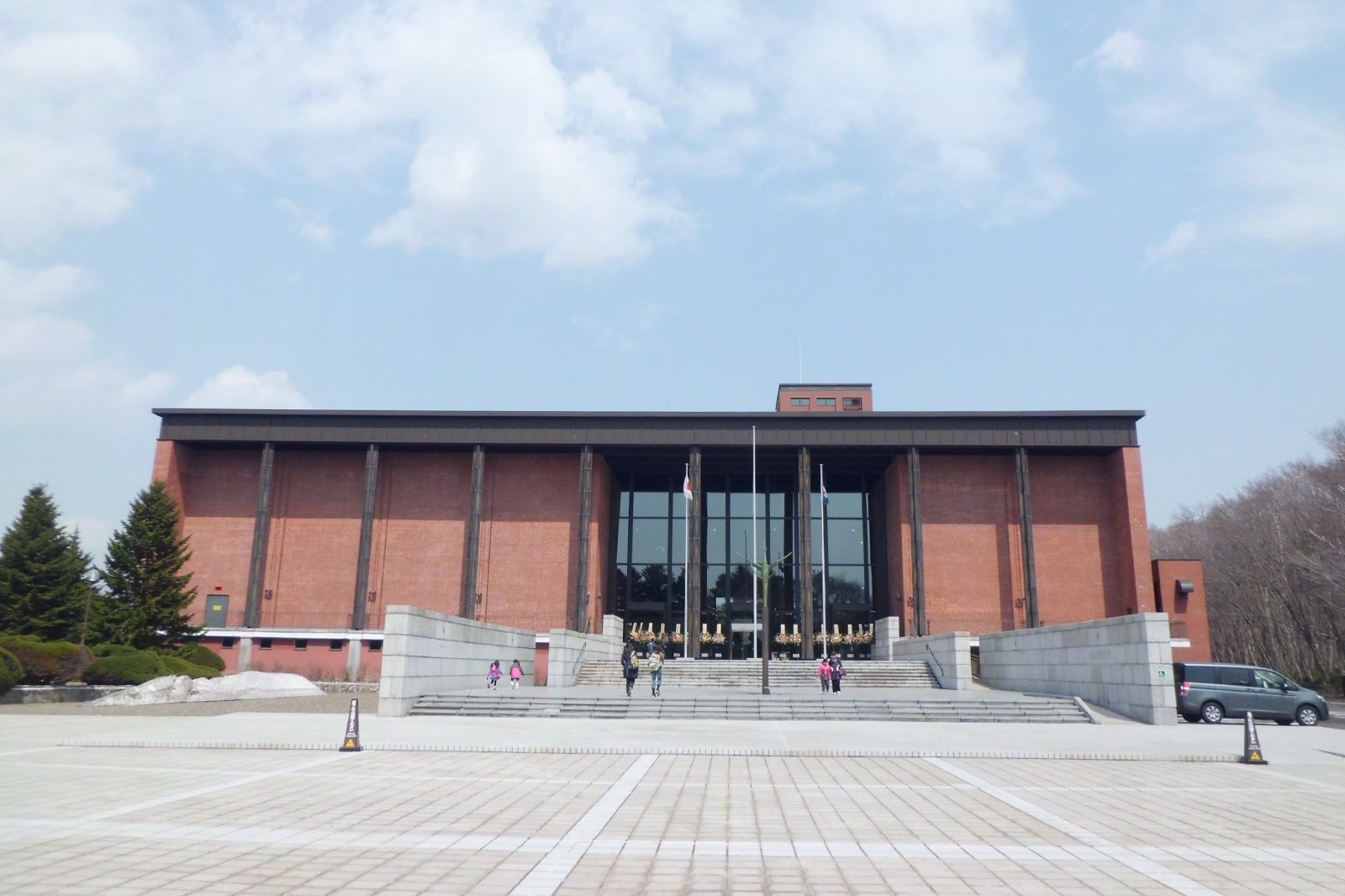 Hokkaido Museum (Mori-no-Charenga) is devoted to the natural environment, as well as the historical development of Hokkaido, the most-northern major island of the Japanese archipelago. This museum represents a great day out for families and is a good 'edutainment' opportunity in Sapparo.
The main exhibition covers the history of Hokkaido from about 2 million years ago up to the present day. It's divided into 8 chronological stages. The exhibits covering the Ainu – native aborigines of Japan – and the Early Modern Era (1869-1886) are arguably the most impressive of the collection. Educational programs, including weaving, milling with stone mortar, as well as a hands-on experience with tools and implements, make this a great day out for children.
Location: 53-2 Atsubetsucho Konopporo, Atsubetsu-ku, Sapporo 004-0006, Japan
Open: Tuesday–Sunday from 9.30am to 4.30pm (open until 5pm May–September)
Phone: +81 (0)11 898 0456
photo by 禁樹なずな (CC BY-SA 4.0) modified
Living Museum of Toyohira Salmon
It may seem a tad unconventional to visit a 'Salmon Museum' but this really is the perfect place to take the kids for a hands-on learning experience about the natural world. The museum features exhibits, models, reading and video materials all about different species of salmon and related fish. Visitors can observe mature salmon in an underground observation room. Throughout the year, different activities take place to educate children on fish. In the spring, children have an opportunity to release salmon fry into the river, and in summer they can catch them with a net for observation then release them again. It's free to enter on weekdays.
Location: 2-1 Makomanai Koen, Minami, Sapporo
Open: Tuesday–Sunday from 9.15 to 4.45 (closed on Mondays)
Phone: +81 (0)11 582 7555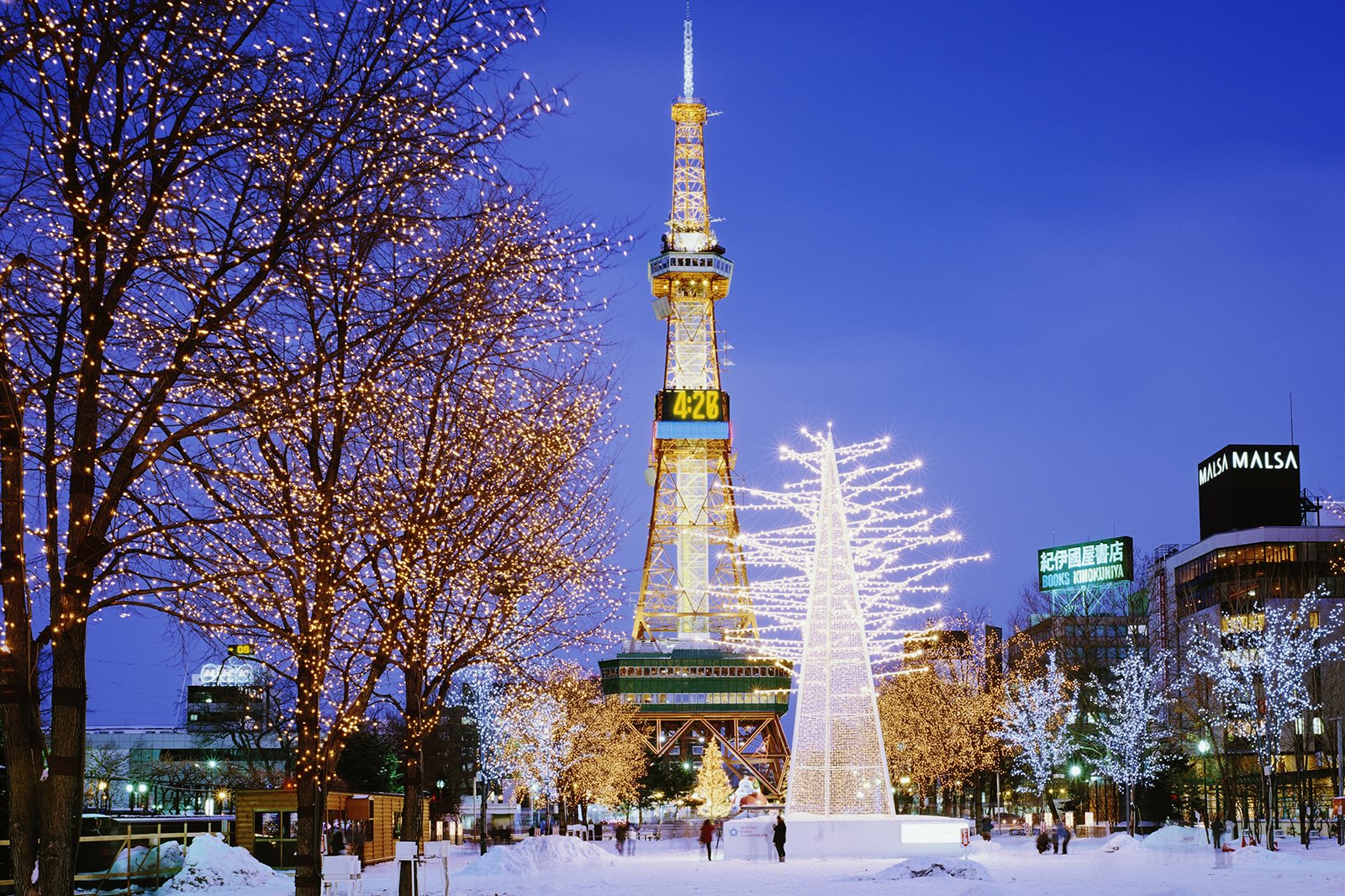 Overlooking the eastern end of Odori Park and downtown Sapporo, the 147-metre-high TV Tower affords views out over the city and the distant mountains. It'is conveniently built over a bus station and the meeting point of several subway lines. The ground floor has a tourist information centre with multilingual facilities and a booth to buy tickets to the observation gallery. The 90-metre high observation deck is ideal for panoramic photos in Sapporo. There's a sense of antiquity about the tower – it was built in 1957 – and this is certainly helped by rather used-looking digital clocks on the sides. Once the most prominent building in town, nowadays it has plenty of competition from nearby skyscrapers. It's best to visit around dusk to watch the changing light.
Location: 1 Chome Odorinishi, Chuo Ward, Sapporo, Hokkaido 060-0042, Japan
Open: Daily from 9am to 10pm
Phone: +81 (0)11 241 1131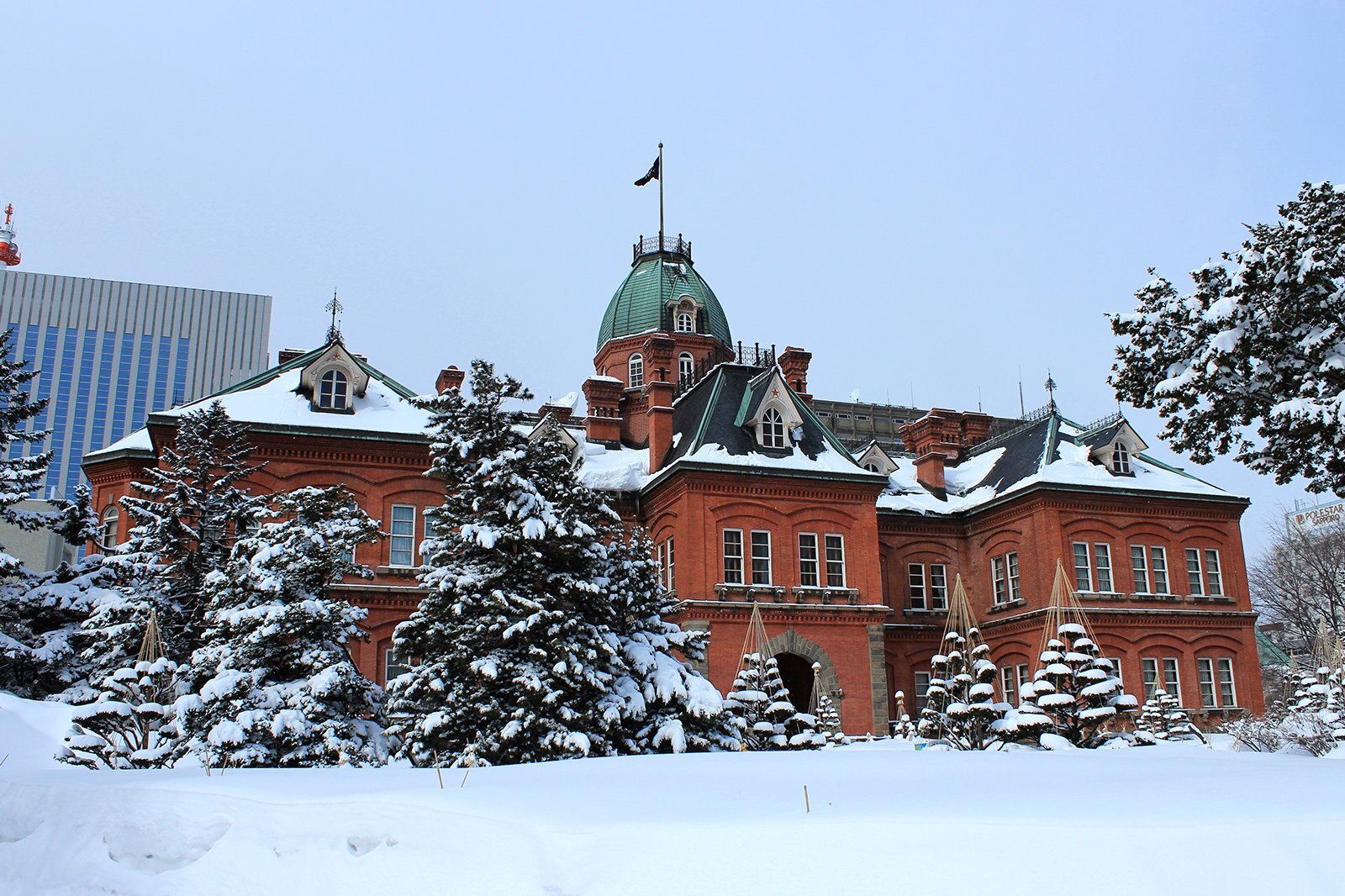 Old Hokkaido Government Building
Known locally as 'Red Bricks', the Old Hokkaido Government Building was built in 1888 in Neo-Baroque style. It was, at the time, the largest and tallest building in Japan. Brick buildings are rare in Japan so it is normal that the old government building should be considered a local attraction. Restored after a fire in 1968, the building contains the Archives of Hokkaido and the Gallery of Hokkaido's History of the Historical Museum of Hokkaido, providing visitors an introduction to the history and culture of the area. You can also view the opulent executive offices of past administrators and governors.
Location: 6 Chome Kita 3 Jonishi, Chuo, Sapporo, Hokkaido 060-8588, Japan
Open: Daily from 9am to 5pm
Phone: +81 (0)11 204 5019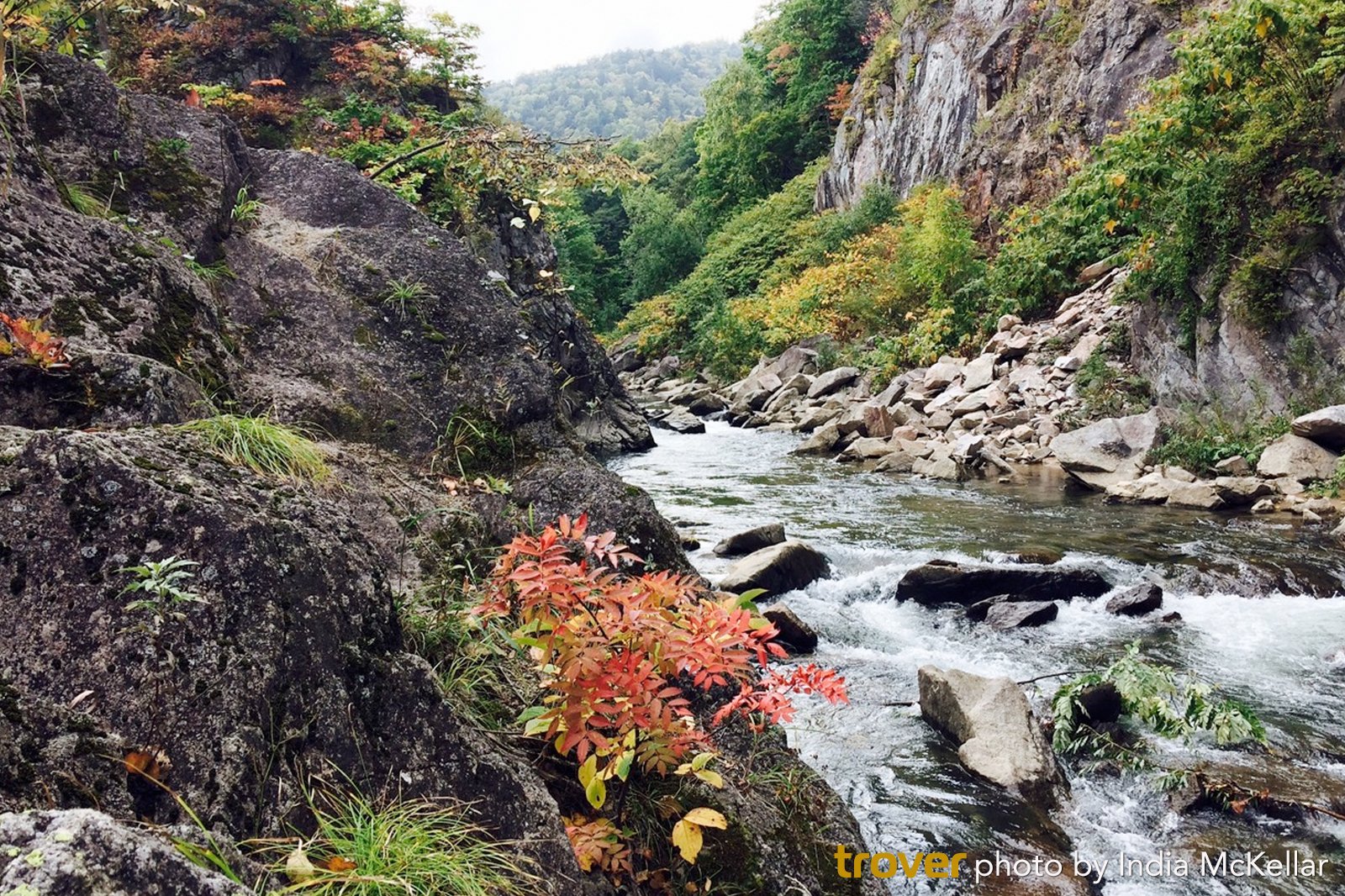 A famed Sapporo natural attraction, this steaming natural hot spring can be reached by bus from Sapporo city centre and is set in an impressive canyon, famous for its hot waterfall, which is known locally as the 'yu-no-taki'. The spring is perfect for escaping the city summer heat, or simply for warming up in the cold winter. The salty water is believed to be beneficial for sufferers of rheumatic disorders.
Location: Jozankei Onsen Higashi 3-chome, Minami-ku, Sapporo, 061-2302, Japan
Phone: +81 (0)11 598 2012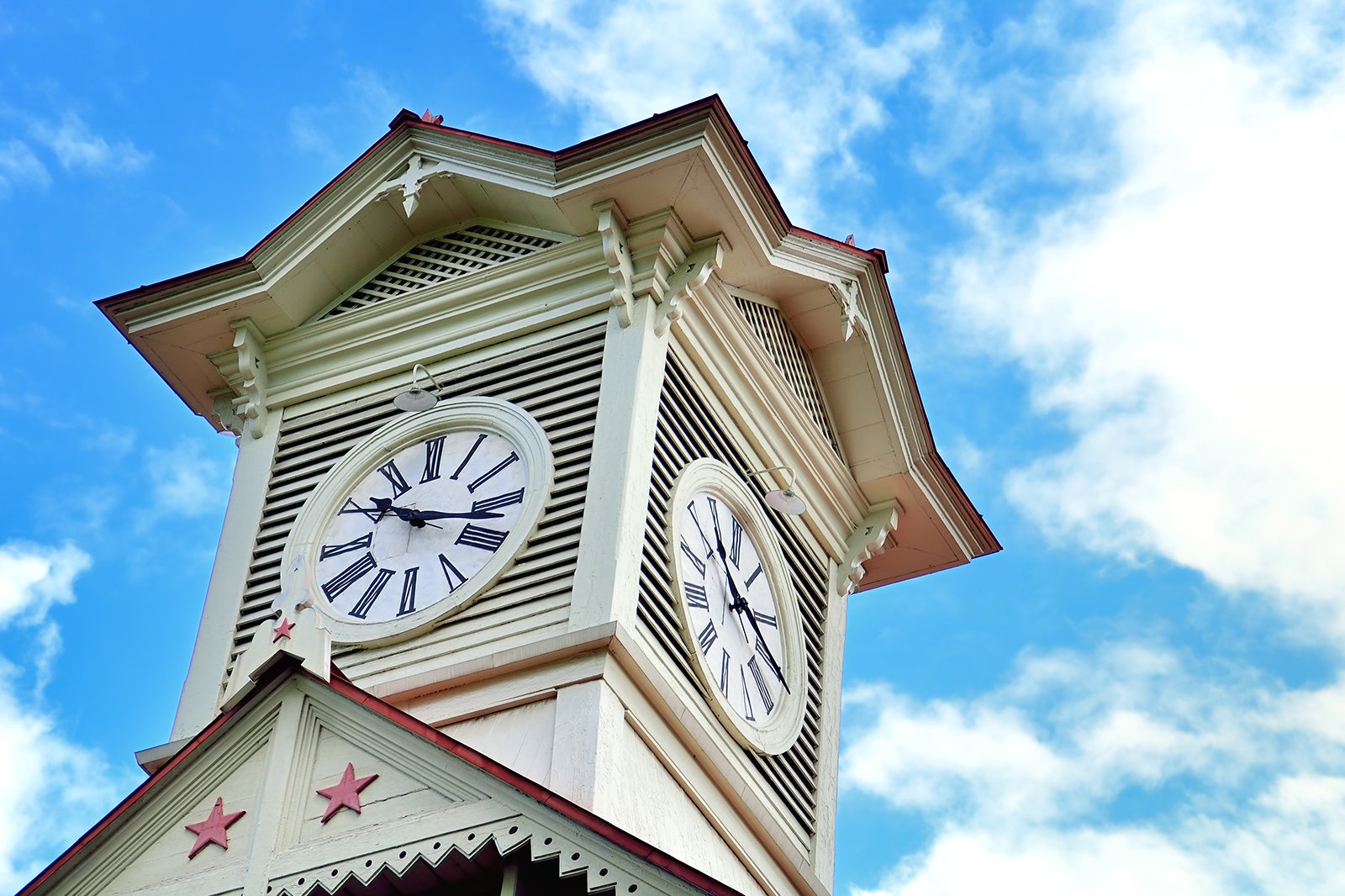 In spite of its somewhat modest appearance, the Sapporo Clock Tower is considered an important symbol of Sapporo. It houses a museum based on the history of the Agricultural College and the development of the city. Built in 1878, like many Sapporo historical attractions it was the tallest building in town when first erected but nowadays it's dwarfed by its neighbours. The tower building is of American design, and the actual clockworks are also of late-19th century American manufacture.
Location: 2 Chome Kita 1 Jonishi, Chuo Ward, Sapporo, Hokkaido 060-0001, Japan
Open: Daily from 8.45am to 5pm
Phone: +81 (0)11 231 0838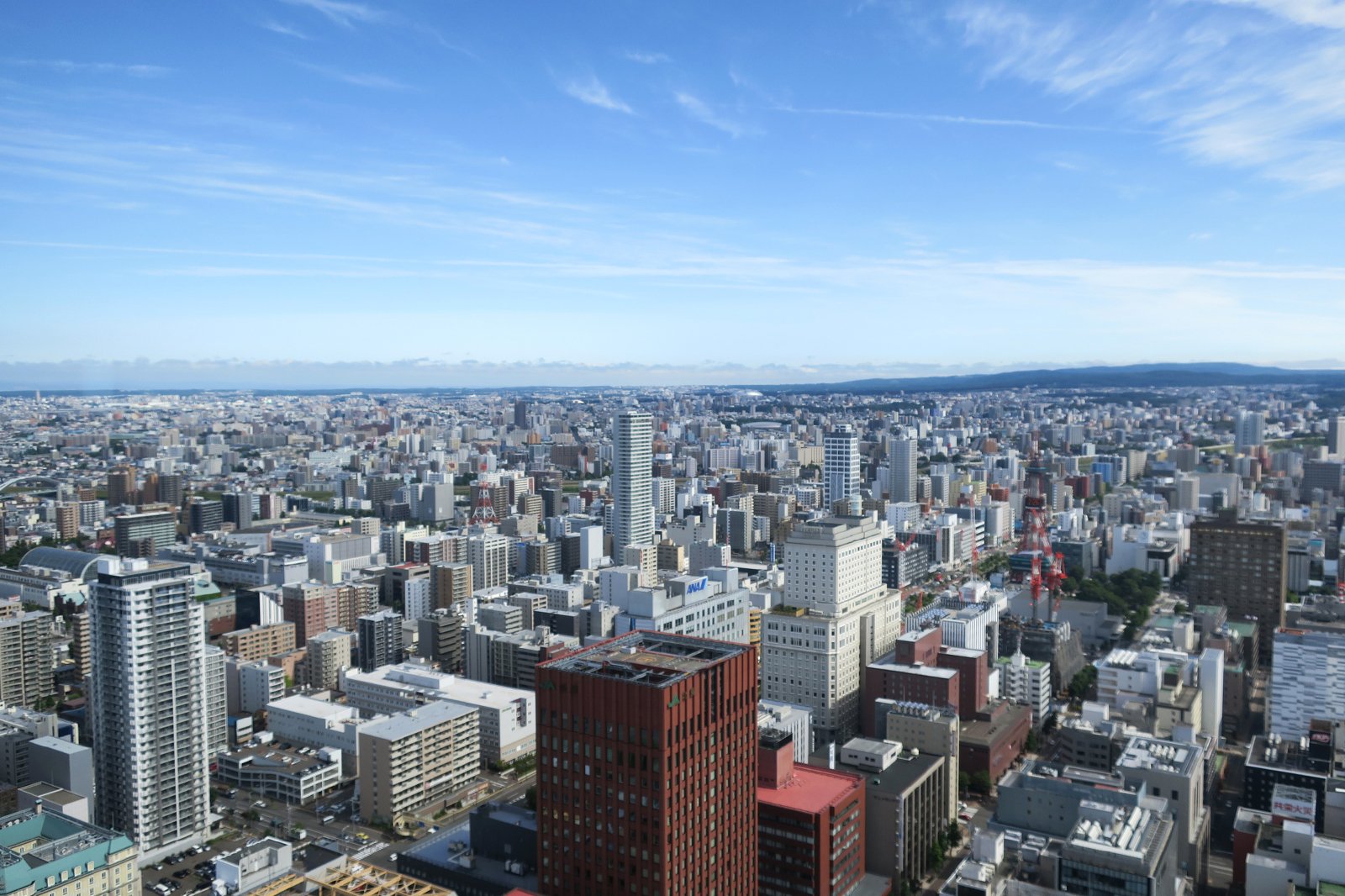 JR Tower Observation Deck
The view from JR Tower's 160-metre high observatory 'Tower 38' is far reaching and impressive. From the deck 160 metres above the ground, nothing gets in the way of the 360-degree panoramic vistas. This observation deck is on the top floor – 38 stories high – of JR Tower, a commercial complex that houses shops, restaurants, department stores and a hotel. On the deck, a café sells coffee by day and drinks by night, and there's a souvenir shop. The building is easy to find, just a 5-minute walk from Sapporo subway station.
Open: Daily from 10am to 11pm
photo by sodai gomi (CC BY 2.0) modified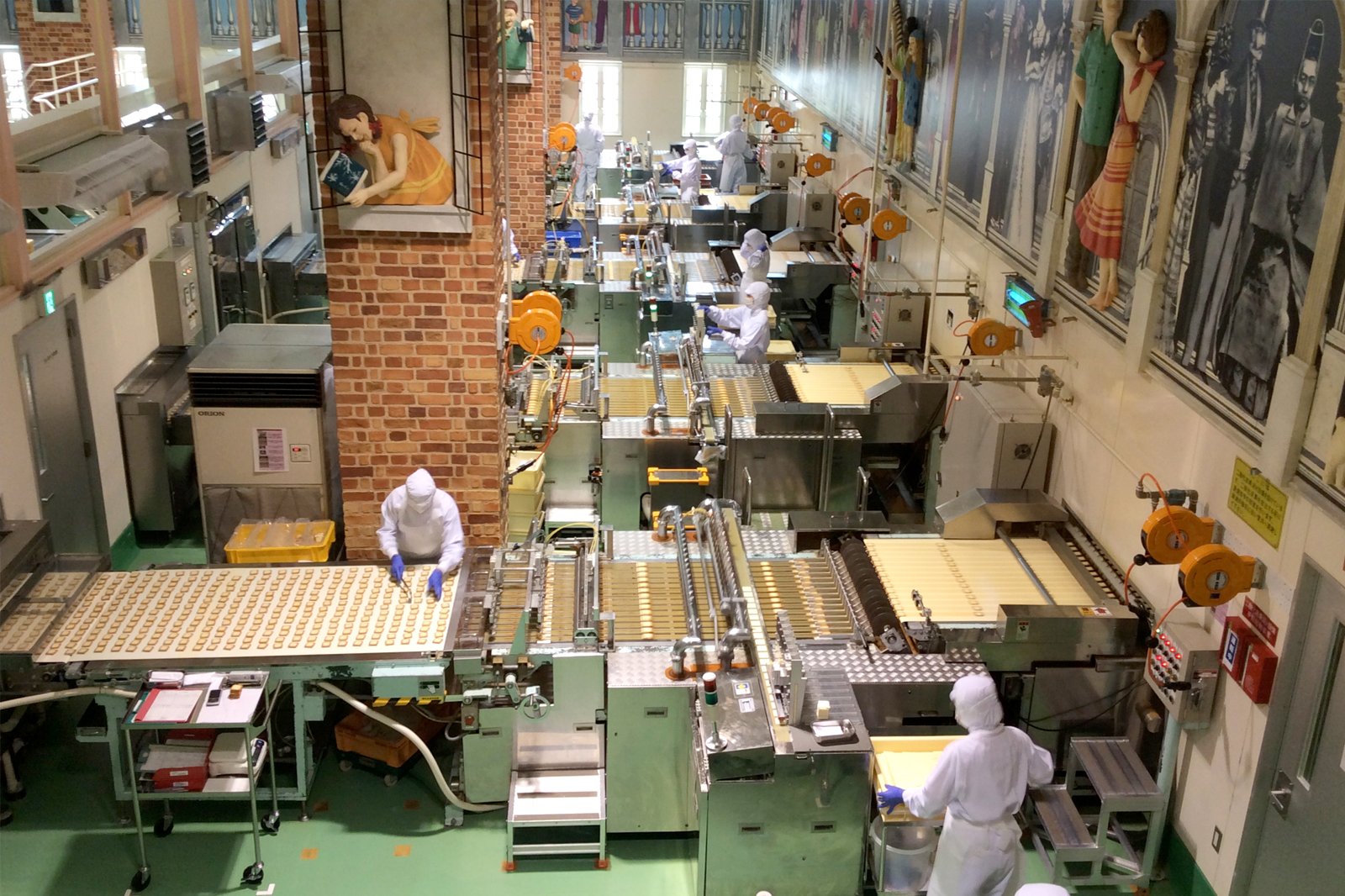 Shiroi Koibito Park and Ishiya Chocolate Factory
It might sound surprising, but chocolate is a very popular souvenir of Sapporo. Visiting Shiroi Koibito Park, and Ishiya Chocolate Factory within, make for a fun afternoon of exploring, sampling and snacking. This is where Shiroi Koibito cookies (a symbol of Hokkaido) are manufactured. The park also features Tudor House, which is reminiscent of medieval England, along with a field used by the pro soccer team, Consadole Sapporo.
Open: Daily from 9am to 6pm
photo by t-konno (CC BY-SA 3.0) modified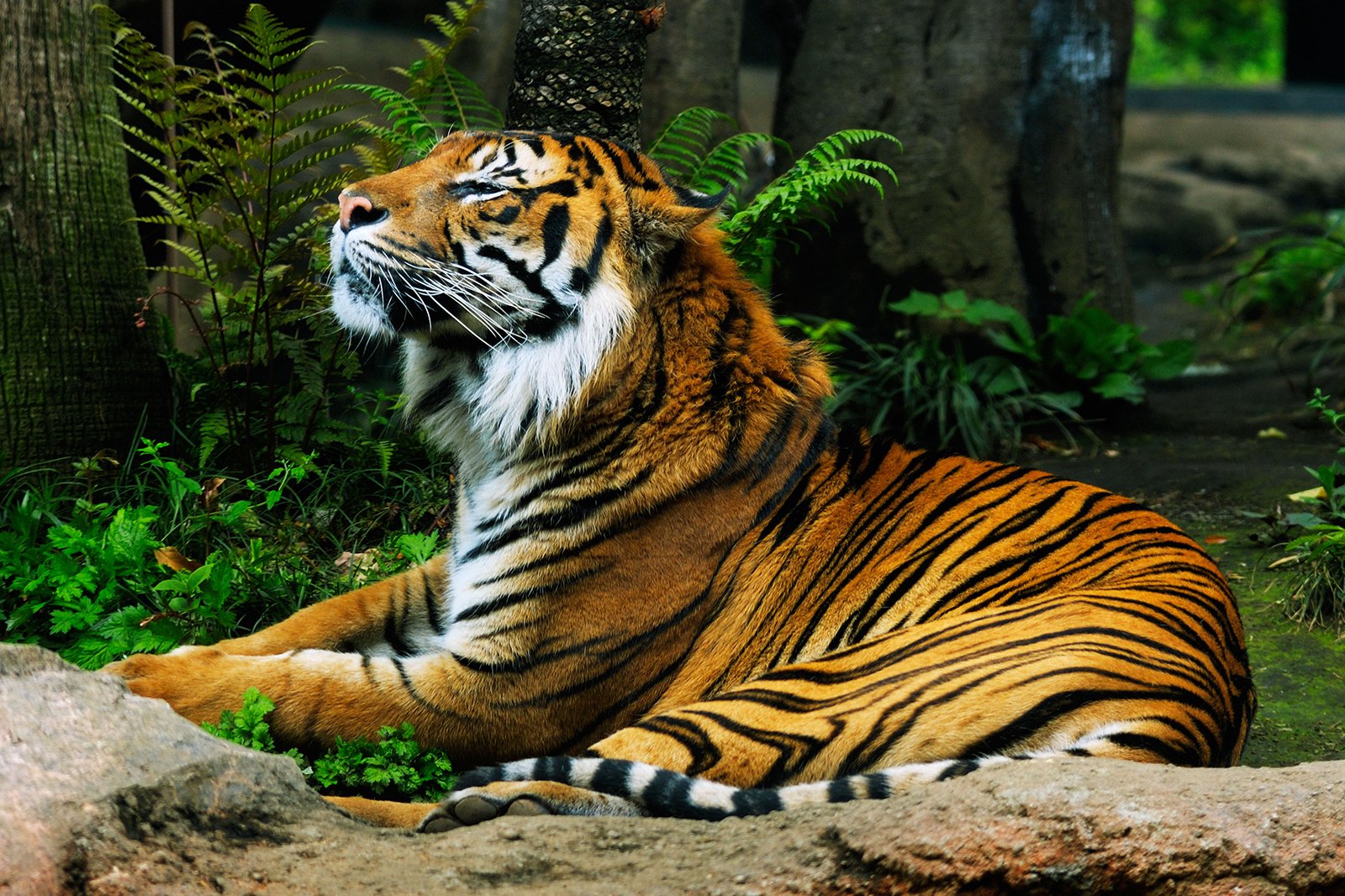 Maruyama Zoo and Maruyama Park
Maruyama Park is a sprawling green space in the west of Sapporo. Hokkaido Shrine is at the north end of the park, and Maruyama Primeval Forest is at the southern end. Athletic tracks, a baseball stadium and tennis courts are also here while Maruyama Zoo and Maruyama Kids' Land are located within the park grounds. The park and the precincts of Hokkaido Shrine, adjacent to the park, are known for their striking spring cherry blossoms. Many business people, students and families visit the park in April and early May to enjoy cherry blossoms at their peak. During the peak season, barbecues are permitted, and the park has tap water and public toilets.
Maruyama Zoo is one of the largest zoos in Hokkaido, housing about 1,000 mammals, birds and reptiles with a total of 200 species. One of the attractive features at the zoo is a bear house, where seven species of bears can be observed. The chimpanzee house has a 15-metre-high jungle gym so that visitors can watch their behaviour. Monkey Mountain is popular, as is the Petting Zoo with its goats and sheep. The zoo also offers kids' rides.
Location: Miyagaoka, Chuo Ward, Sapporo, Hokkaido 064-0959, Japan
Open: February–October from 9am to 5pm. November–January from 9am to 4pm