10 Free Things to Do in Manchester
Manchester for Budget Travellers
Manchester is teeming with inexpensive (even free) experiences all year round. Almost every museum in the city is free to enter, allowing you to see rare paintings, sculptures, and decorative arts, as well as a variety of wildlife, minerals, and fossils. Botanical gardens and public parks feature plenty of walking trails with views of ornamental gardens, ponds, and playgrounds. Victorian-style libraries attract unapologetic book lovers with their Gothic interiors and impressive collections of ancient manuscripts, novels, and prints dating back as far as 200 AD. If you're vacationing on a tight budget, check out our list of Manchester's family-friendly places.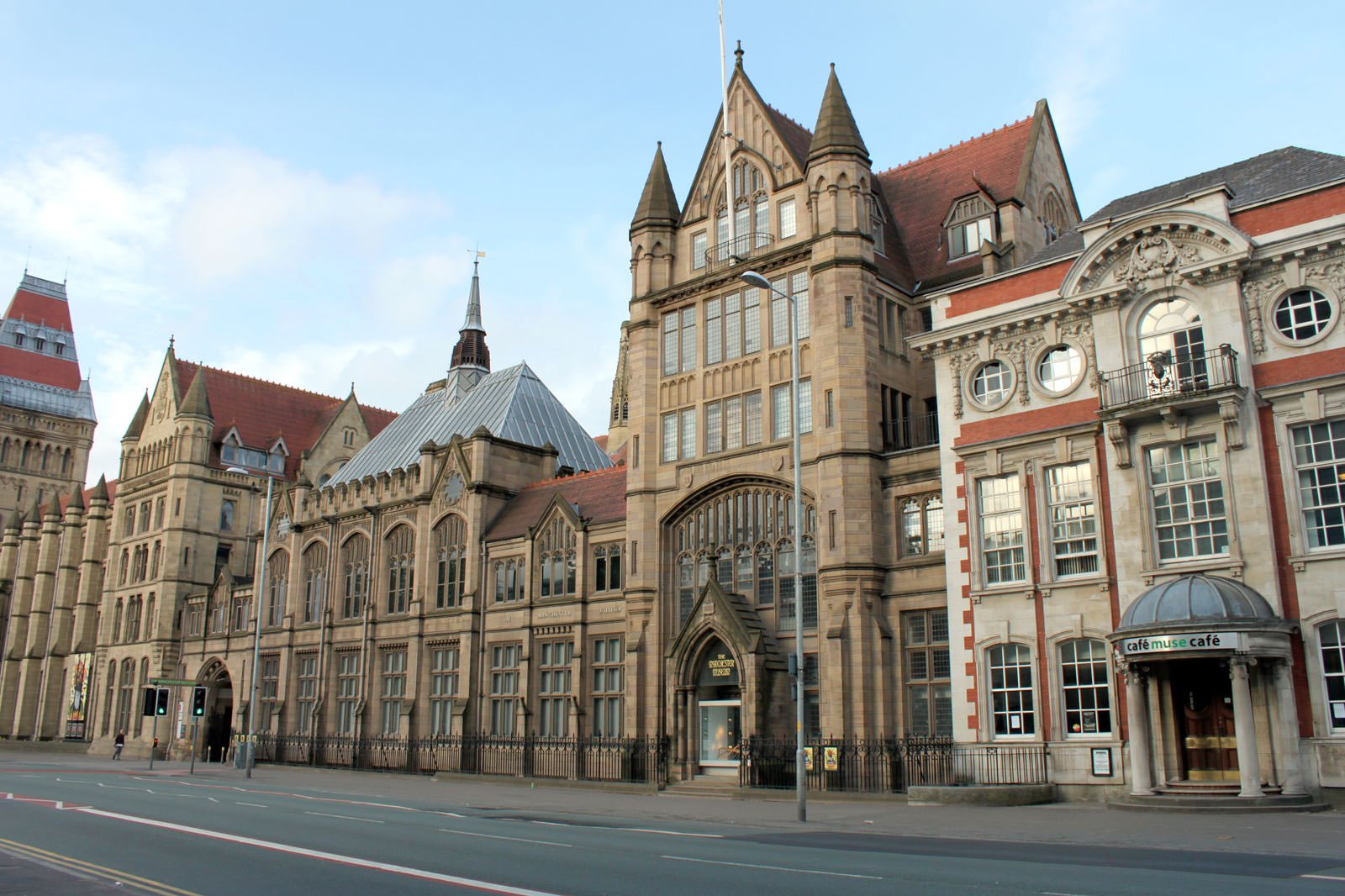 Manchester Museum
Discover the world and its history through a massive collection of artefacts
Manchester Museum, located opposite The University of Manchester, is an institution on the same scale as the British Museum in London. The permanent exhibits showcase over 4.5 million items, ranging from dinosaur skeletons to Ancient Egyptian mummies. There's even a vivarium, where researchers breed extremely endangered frog species. The museum's free to enter, so you can also spread your exploration across a number of days.
Location: Oxford Road, Manchester, M13 9PL, UK
Open: Daily from 10am to 5pm
Phone: +44 (0)161 275 2648
photo by DrPhoenix (CC BY-SA 3.0) modified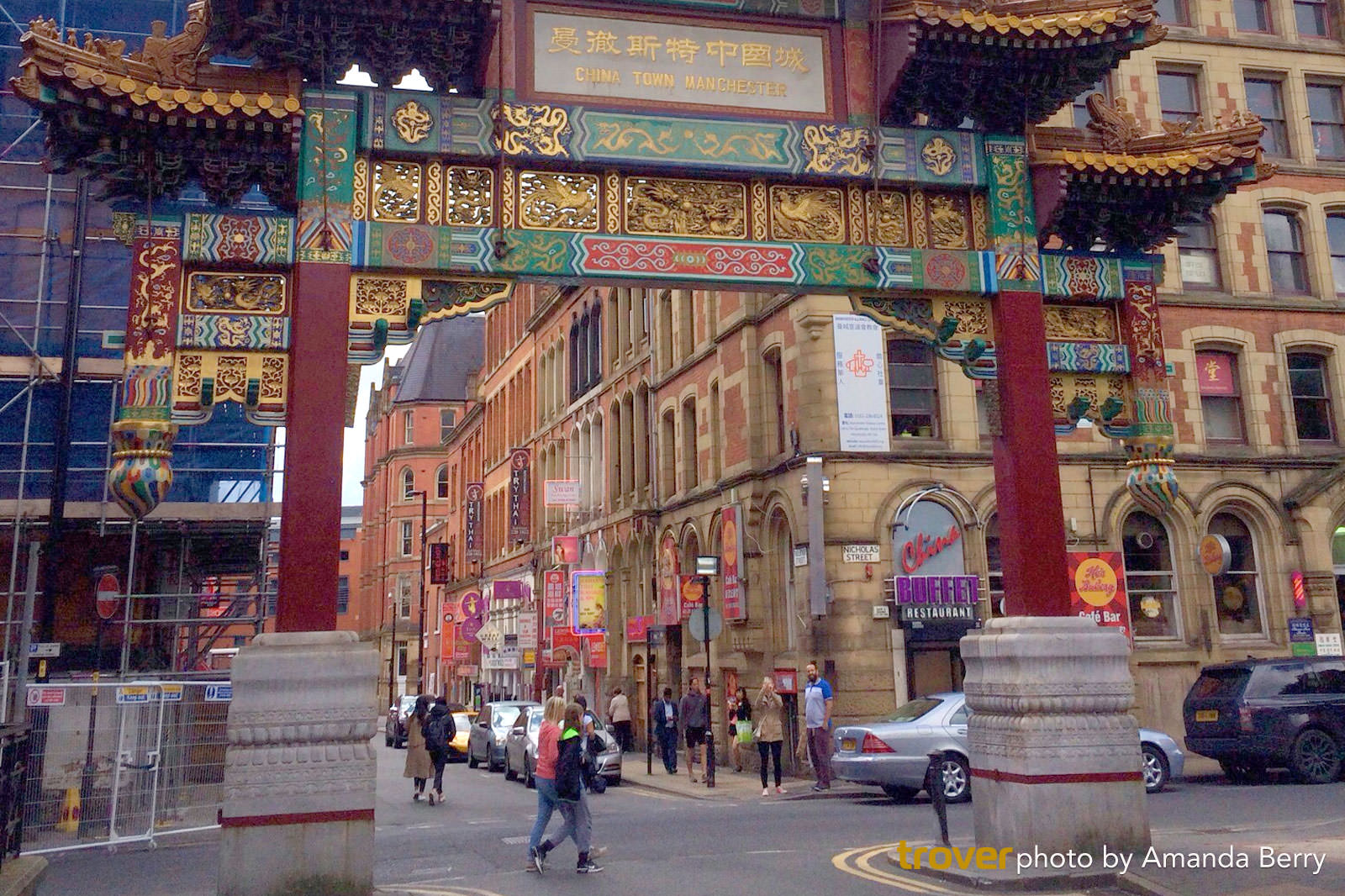 Explore the largest Chinatown in Europe
Walk under the colourful paifang arch
The home of Manchester's considerable East Asian community is among the largest Chinatown districts in the UK. After passing under the iconic Chinese arch on Faulkner Street, you'll find dozens of Chinese restaurants, shops, supermarkets and even banks. The Chinese New Year celebrations here get bigger and more vibrant with every passing year. Be sure to check out Red Chilli for excellent Szechuan food, or Ho's Bakery for authentic Chinese buns.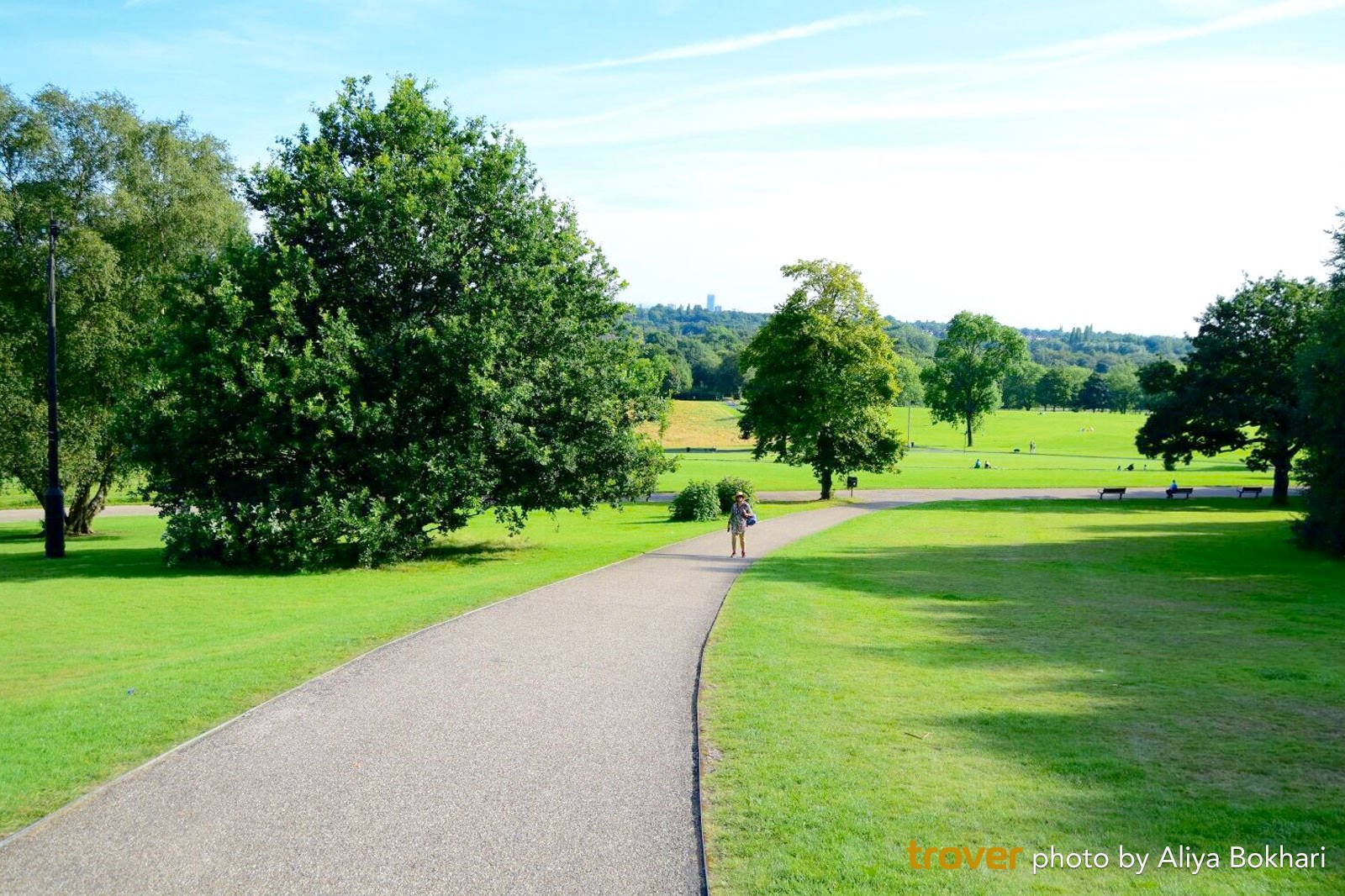 Heaton Park
Get away from the city bustle in one of the largest parks in the UK
Heaton Park is among the biggest city parks in the UK, spanning more than 600 acres. Among the woodland and grassland, you'll find ornamental gardens, an 18-hole golf course, several ponds, and a number of well-preserved historical buildings. It's a popular spot for families, thanks to the Animal Centre, playgrounds, boating lake and several cafés. There are miles of paved running and walking routes through the park, as well as a volunteer-run tramway to help you get around.
Location: Middleton Road, Manchester, M25 2SW, UK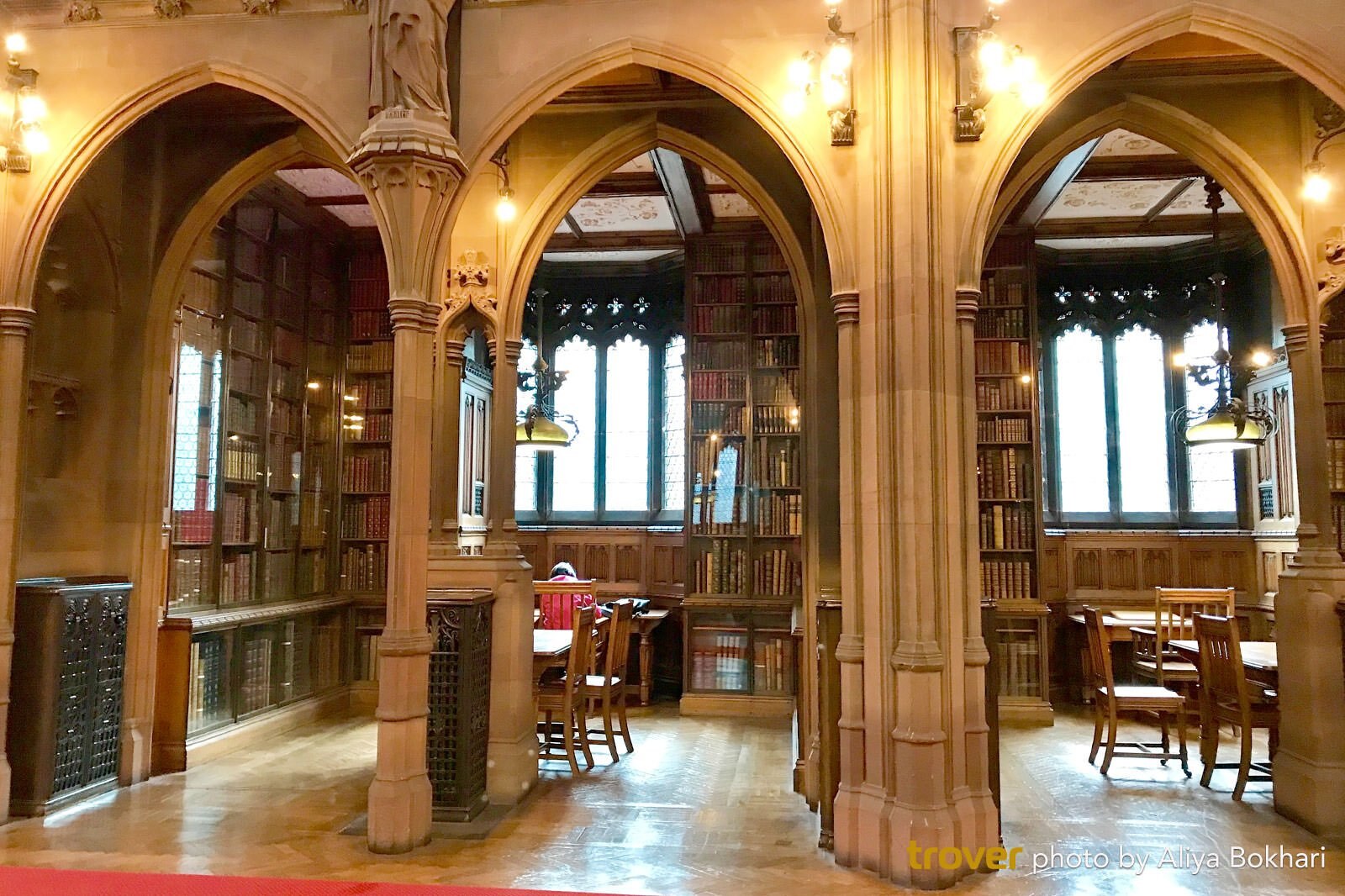 John Ryland's Library
See the world's oldest Gospel of John at the Ryland Gallery
John Ryland's Library occupies an elegant Victorian Gothic building and is part of The University of Manchester. The castle-like structure dates back to 1890 and houses over 1 million artefacts, manuscripts, books, and maps. Among its most prized items are a 15th-century William Caxton edition of Chaucer's Canterbury Tales and the oldest fragment of the Gospel of John. You can take photos during your visit, though refrain from using a tripod or flash as this is a working library.
Location: The University of Manchester, Oxford Rd, Manchester M13 9PP, UK
Open: Tuesday – Saturday from 10am to 5pm, Sunday – Monday from 12pm to 5pm
Phone: +44 (0)161 275 3751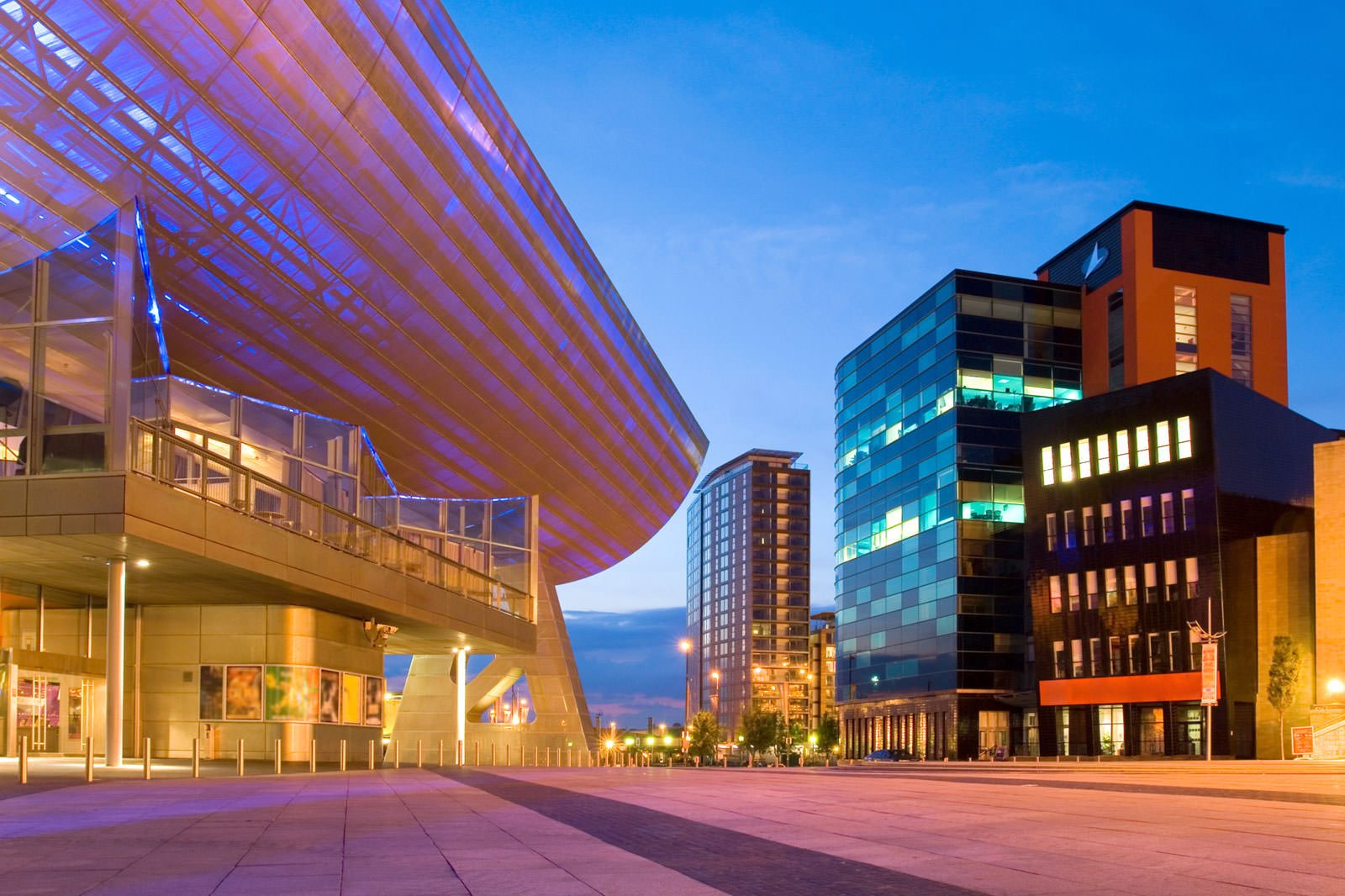 The Lowry
Learn about painter LS Lowry through free talks and art exhibits
The Lowry is where you can find the city's largest collection of 20th-century artwork by painter LS Lowry. Located in Salford Quays, the arts complex has 2,000 sq m of gallery space and 2 theatres, one of which is among the largest in the UK. The exhibition hall not only displays 400 paintings by Lowry, but also offers guided tours every day at 12pm and 2pm. Temporary exhibits and cultural events are regularly scheduled at the theatres, many of which are free.
Location: Pier 8, The Quays, Salford M50 3AZ, UK
Open: Daily from 10am to 5pm
Phone: +44 (0)843 208 6000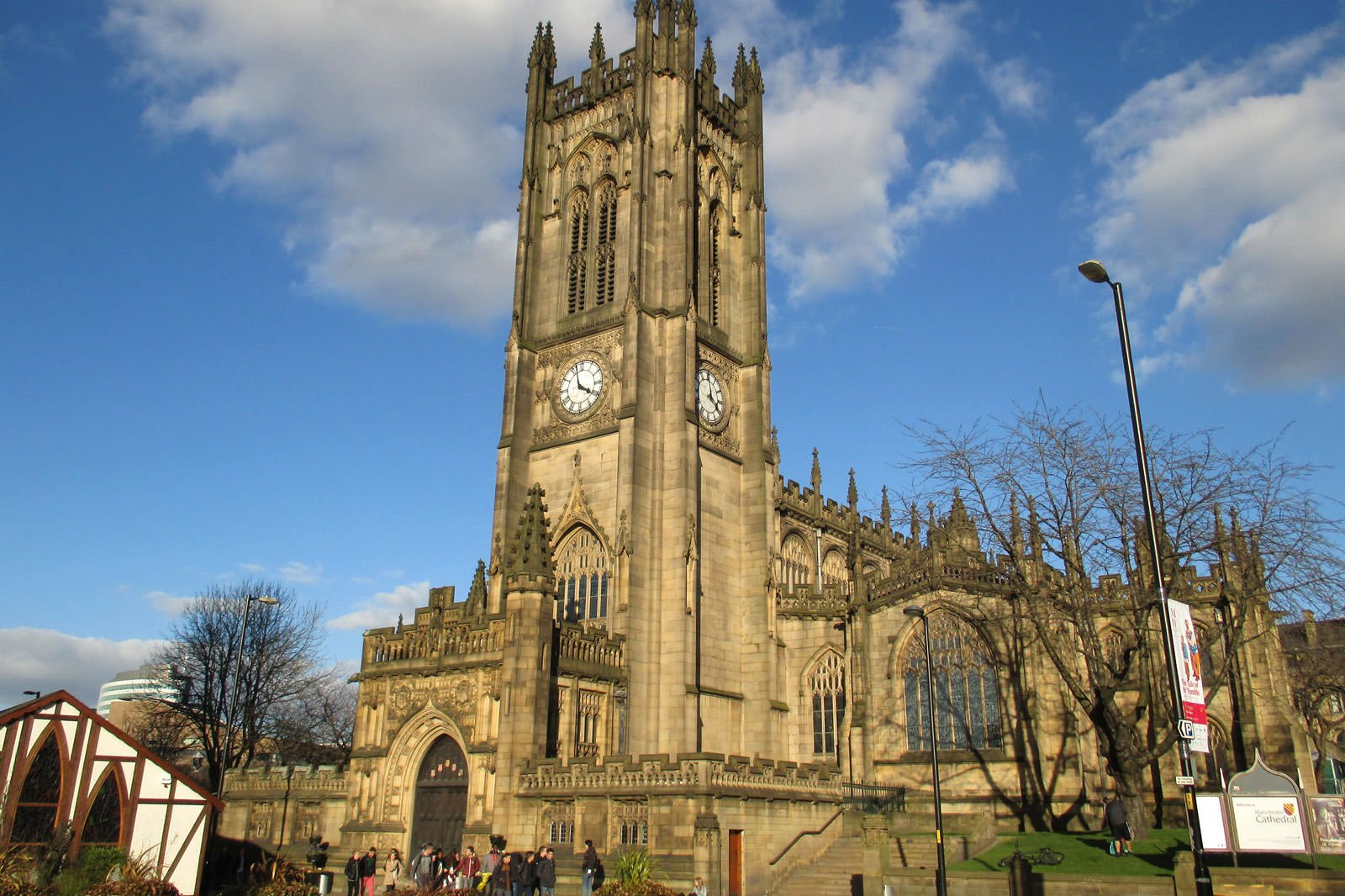 Manchester Cathedral
Join a free guided tour of this medieval structure
Manchester Cathedral, built in 1215, has some of the best medieval woodwork in North England. Not only can you enter its elegant halls for free, the church regularly hosts free classical music concerts that come with coffee or wine. A must-see here is the Hanging Ditch Bridge, which dates back to the 14th century and is the oldest structure in Manchester. If you want to learn about the history of Manchester Cathedral, free guided tours are available at 11am and 2pm on weekdays, and at 2pm on Saturdays.
Location: Victoria St, Manchester M3 1SX, UK
Open: Daily from 8.30am to 6.30pm
Phone: +44 (0)161 833 2220
photo by Rept0n1x (CC BY-SA 2.0) modified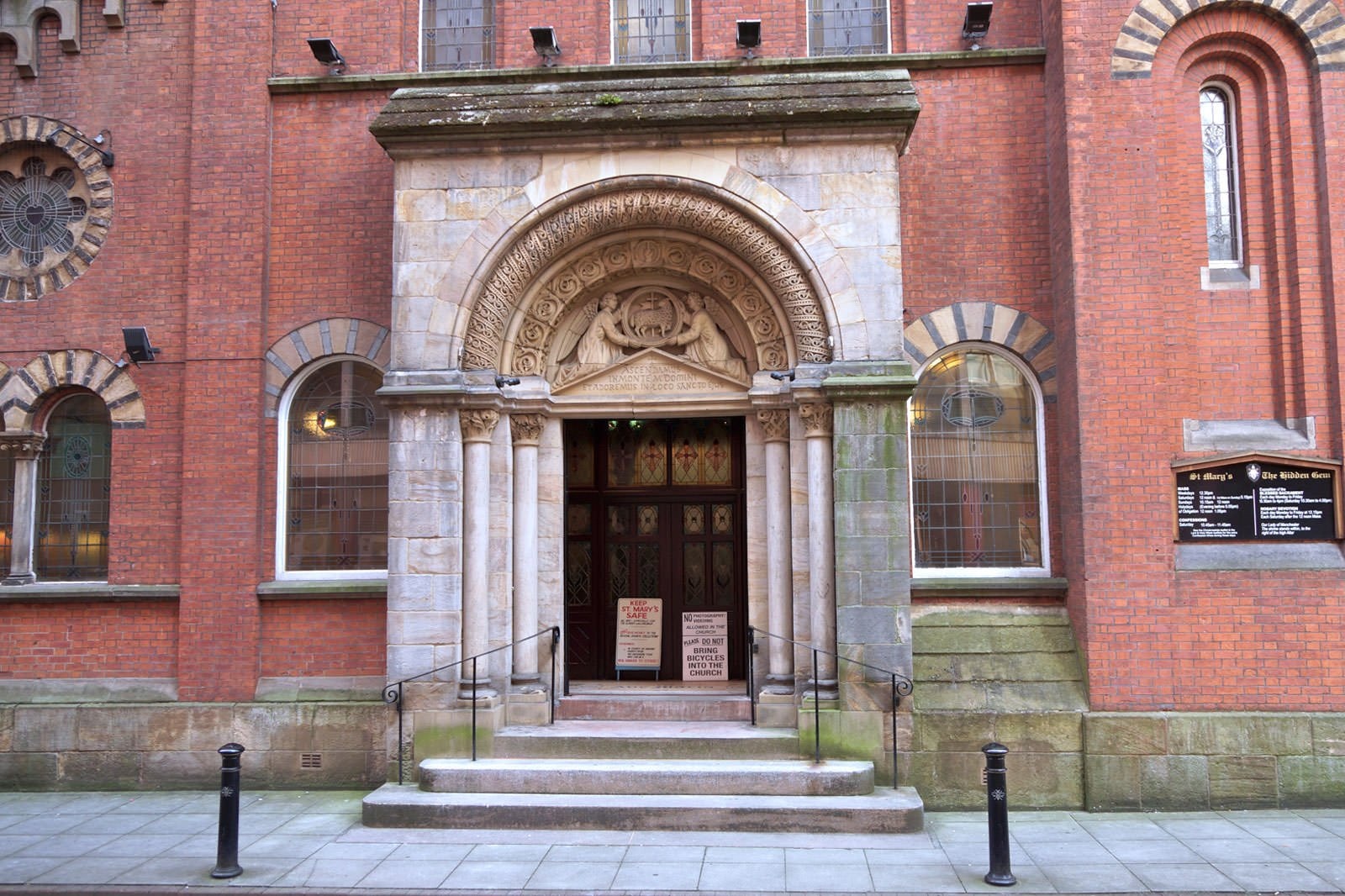 Hidden Gem
Discover Manchester's oldest Catholic church
The Hidden Gem is literally a hidden gem – a beautiful but little-known attraction in the heart of Manchester. A fairly modest red-brick building on a quiet street of similar structures, St. Mary's is the oldest Catholic church in Manchester. The unassuming exterior hides a treasure trove of marble sculptures, artworks and stained glass windows. Look out for the critically acclaimed Stations of the Cross series of 14 striking modern artworks by Norman Adams, on the left-hand wall as you enter.
Location: St. Mary's Church, Mulberry Street, Manchester, M2 6LN, UK
Open: Daily from 8am to 6pm
Phone: +44 (0)161 834 3547
photo by Anthony O Neil (CC BY-SA 2.0) modified
Manchester Art Gallery
See Ludolf Backhuysen's Seascape with Men of War and Smaller Vessels painting
Manchester Art Gallery displays over 25,000 objects relating to fine arts, costumes, and crafts. Located along Mosley Street, it's known for its extensive collection of masterpieces by the Pre-Raphaelite Brotherhood, but you can also see many European oil paintings, prints, drawings, and photographs dating back between the 15th and 21st centuries. There are many ancient decorative pieces on display at the Manchester Art Gallery, ranging from coins, ceramics and armours to dollhouses, furniture and jade carvings.
Location: Mosley Street, Manchester M2 3JL, UK
Open: Daily from 10am – 5pm (until 9pm on Thursdays)
Phone: +44 (0)161 235 8888
photo by David Dixon (CC BY-SA 2.0) modified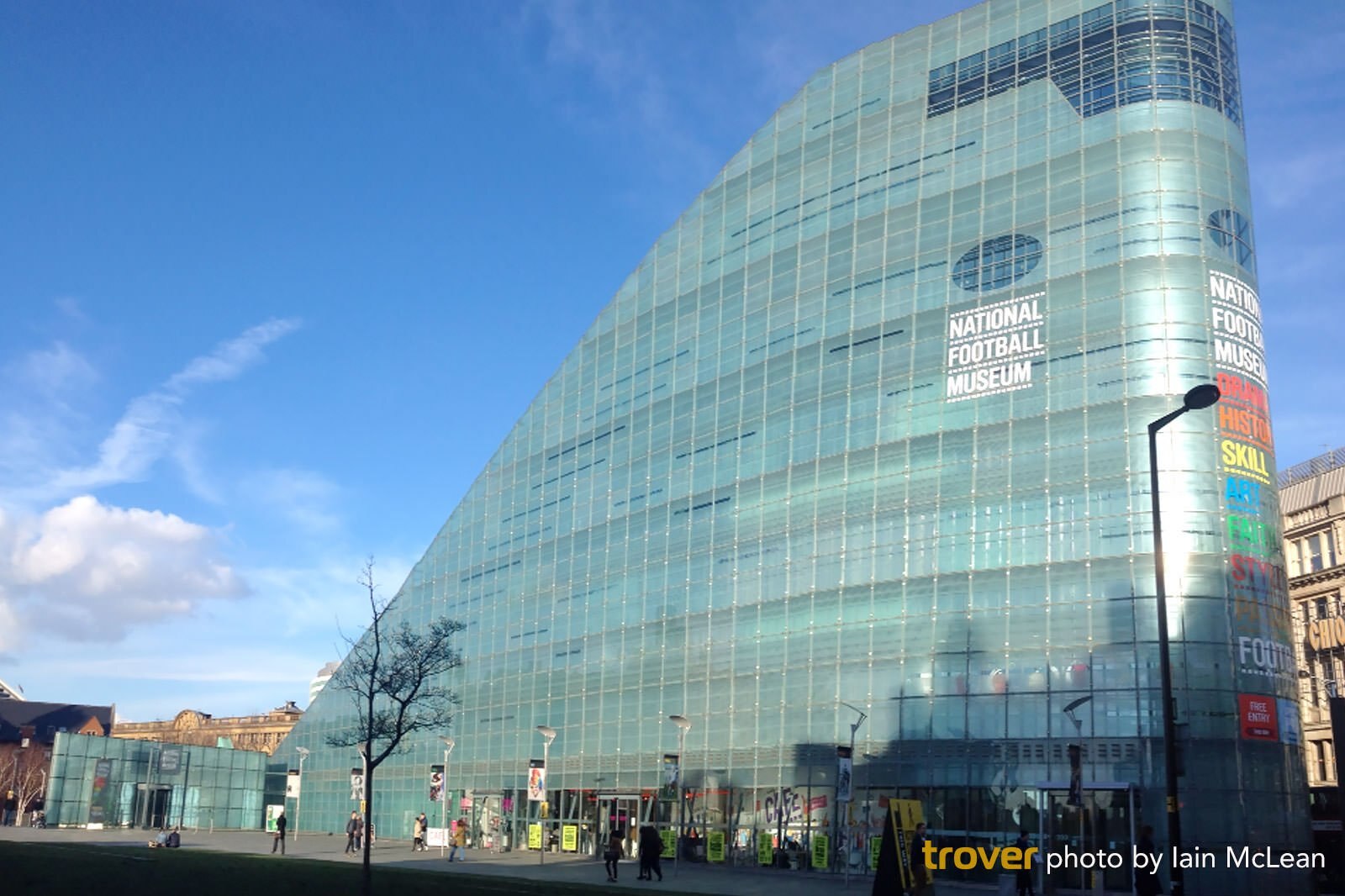 National Football Museum
Find your favourite player in the Hall of Fame
The National Football Museum, one of the largest sports museum in the UK, is a popular stop for diehard football fans. It has over 140,000 football-related items, including shirts, paintings, postcards, boots, balls, and ceramics. For a small fee, you can play a variety of virtual games on the 1st and 2nd floors of the museum. Photography fans can check out the 3rd floor gallery, which is dedicated to football photographer Stuart Roy Clarke.
Location: Urbis Building Cathedral Gardens, Todd St, Manchester M4 3BG, UK
Open: Daily from 10am to 5pm
Phone: +44 (0)161 605 8200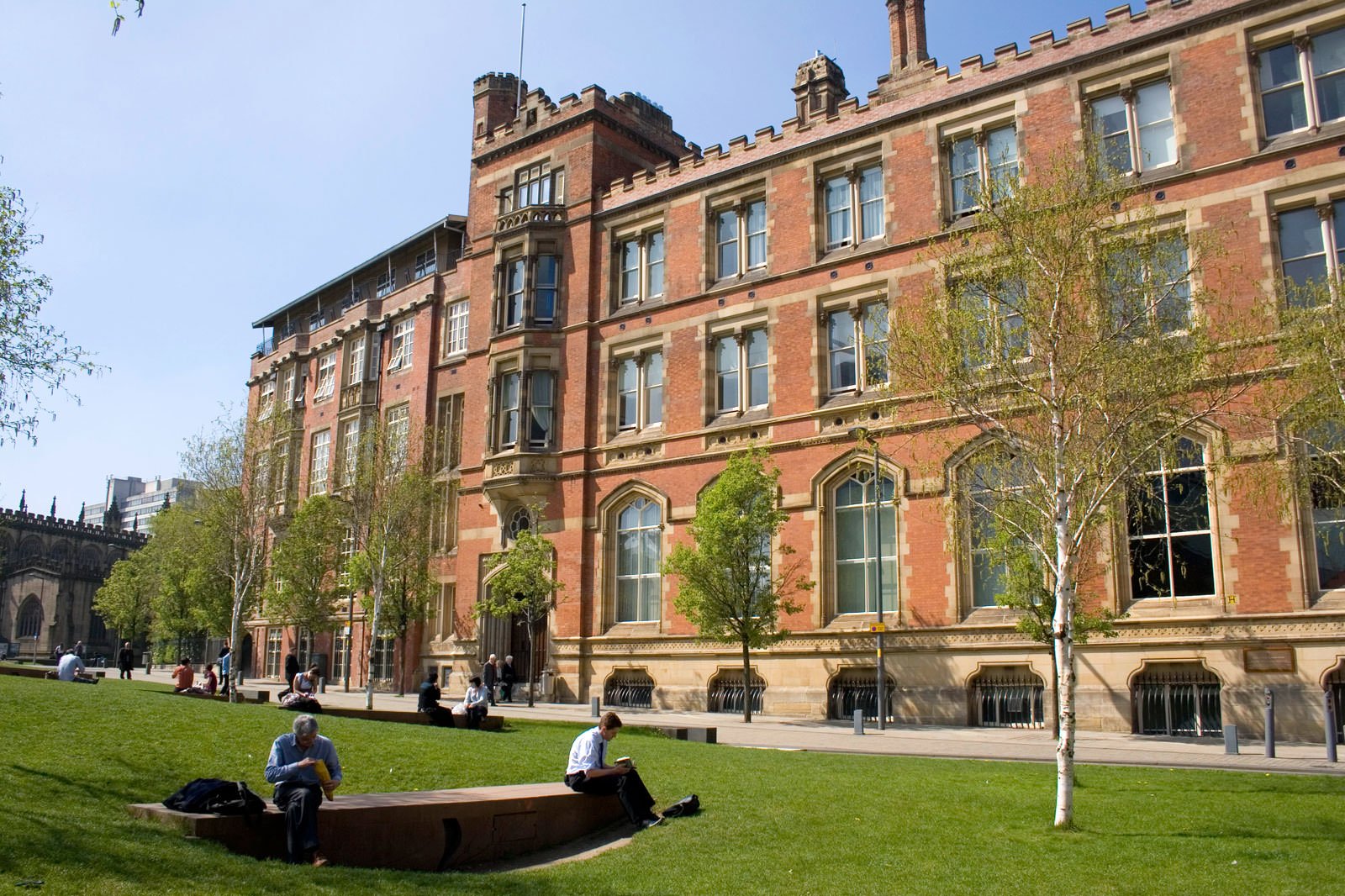 Chetham's School of Music
Watch free concerts at lunchtime
Chetham's School of Music is one of many music schools in Manchester with a regular schedule of programmes and recitals. One of its most popular activities is the lunchtime recital, which takes place at the Carole Nash Hall. The 45-minute performance on Tuesdays, Wednesdays and Thursdays range from solo piano and organ recitals to full orchestras by students between the ages of 8 and 18.
Location: Long Millgate, Manchester M3 1SB, UK
Open: Monday – Friday from 10am to 5pm (closed on weekends)
Phone: +44 (0)161 834 9644
photo by Parrot of Doom (CC BY-SA 3.0) modified