The Birmingham Back to Backs are the only surviving back-to-back houses in the city, and they're well maintained and offer valuable insight into working-class life in the 19th century. The primary design feature of these houses is that they're built around shared courtyards in a terraced layout. Near the end of the 19th century, the designs were considered unsatisfactory and were largely replaced.
Anyone looking to see a living piece of Birmingham's history can find enjoyment visiting these houses. Most people spend about an hour or so here, but that can easily reach 2 hours if you take the time to examine the period features within each house.
Birmingham Back to Backs - one of the highlights of 10 Things to Do in Birmingham off the Beaten Track and 10 Best Things to Do for Kids in Birmingham (Read all about Birmingham here)
Birmingham Back to Backs highlights
The design of the Birmingham Back to Backs is one of the most impressive features of the area. You'll be able to step through a central courtyard that lets you imagine what it was like to live here in the 19th century. Surrounded by houses and walls in this courtyard, the Back to Backs are reminiscent of a miniature village.
Despite their age, these buildings are remarkably well preserved. No one has lived in them since they were declared unfit for habitation in the mid-20th century, but limited spaces within are open for visitors to explore. Much of the interior space has been maintained with period-appropriate items.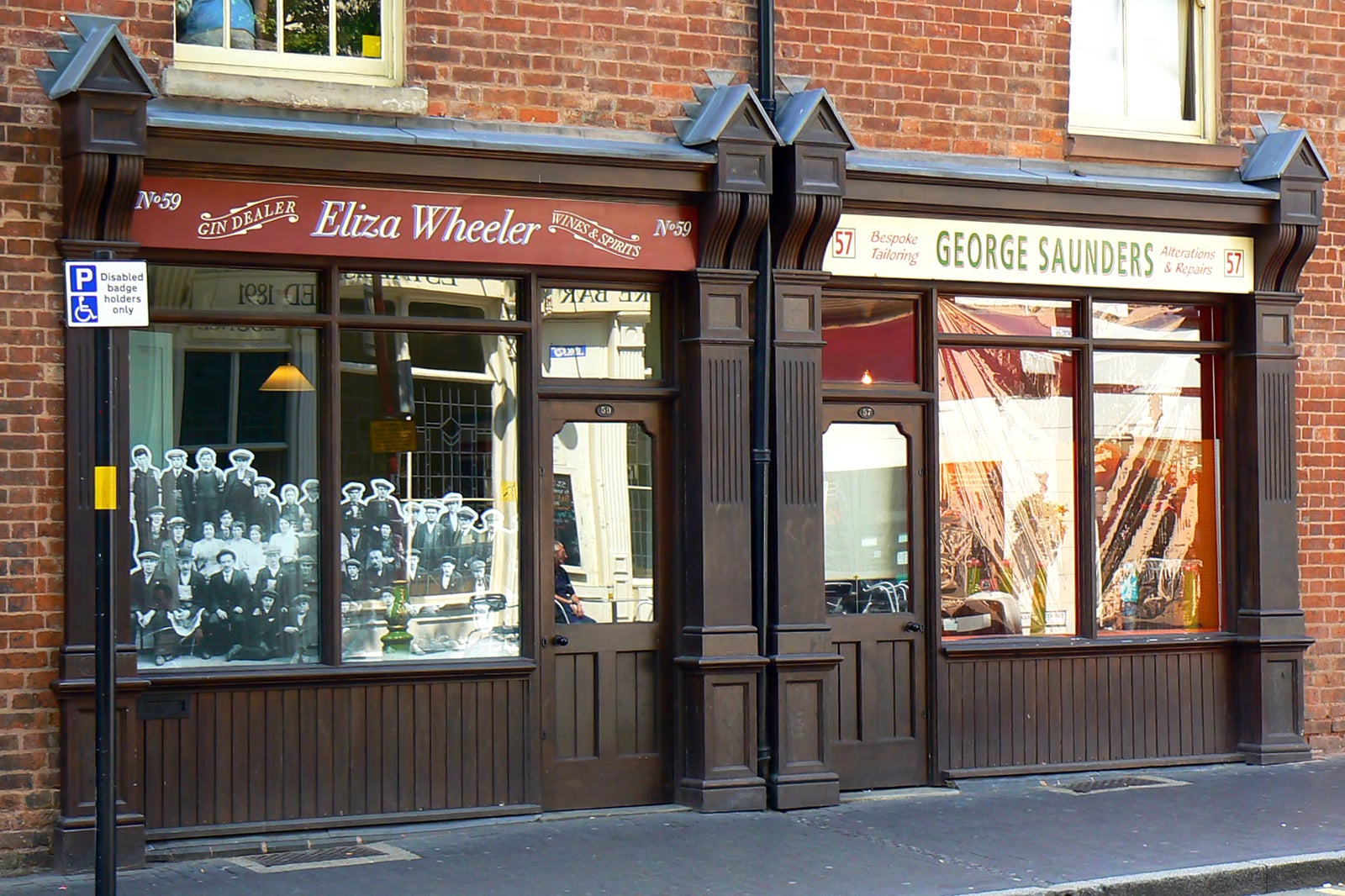 Good to know when visiting Birmingham Back to Backs
Only 4 of the houses around the courtyard are open to visitors. You may want to take public transport when you visit, as there's virtually no room for parking whatsoever. You'll find a handful of parking spaces outside on Hurst Street, but they have a fee and can only be occupied for 2 hours at a time.
When you're in the area, you'll find yourself close to a few other attractions as well. Right across the street, you'll find the Arcadian Centre, an outdoor retail complex with shops and restaurants that offers a notably modern experience in contrast to the historical nature of the Birmingham Back to Backs.
Birmingham Back to Backs
Location: 50-54, 55-63 Inge St, Hurst St, Birmingham B5 4TE, UK
Open: Daily from 11 am to 3 pm
Phone: +44 (0)1216 667671
Back to top