10 Best Things to Do in Faro
What is Faro Most Famous For?
The best things to do in Faro usually take place on its expansive beaches or around its cultural landmarks. You can delve into the ancient architecture of the largest city in the Algarve region, which lies around 275 km south of Lisbon. In turn, nature enthusiasts can explore and unwind on unspoiled sands or join cruises in search of dolphins in the Atlantic Ocean.
Faro is one of Portugal's most favoured coastal cities and also one of Europe's sunniest places, where residents and travellers seeking winter sun get to enjoy around 300 sunny days every year. In this guide, we have selected some of the best sights and activities you shouldn't miss when travelling to this charming city.
What are the best things to do in Faro?
1
Se' Catedral de Faro
Visit the most iconic church in town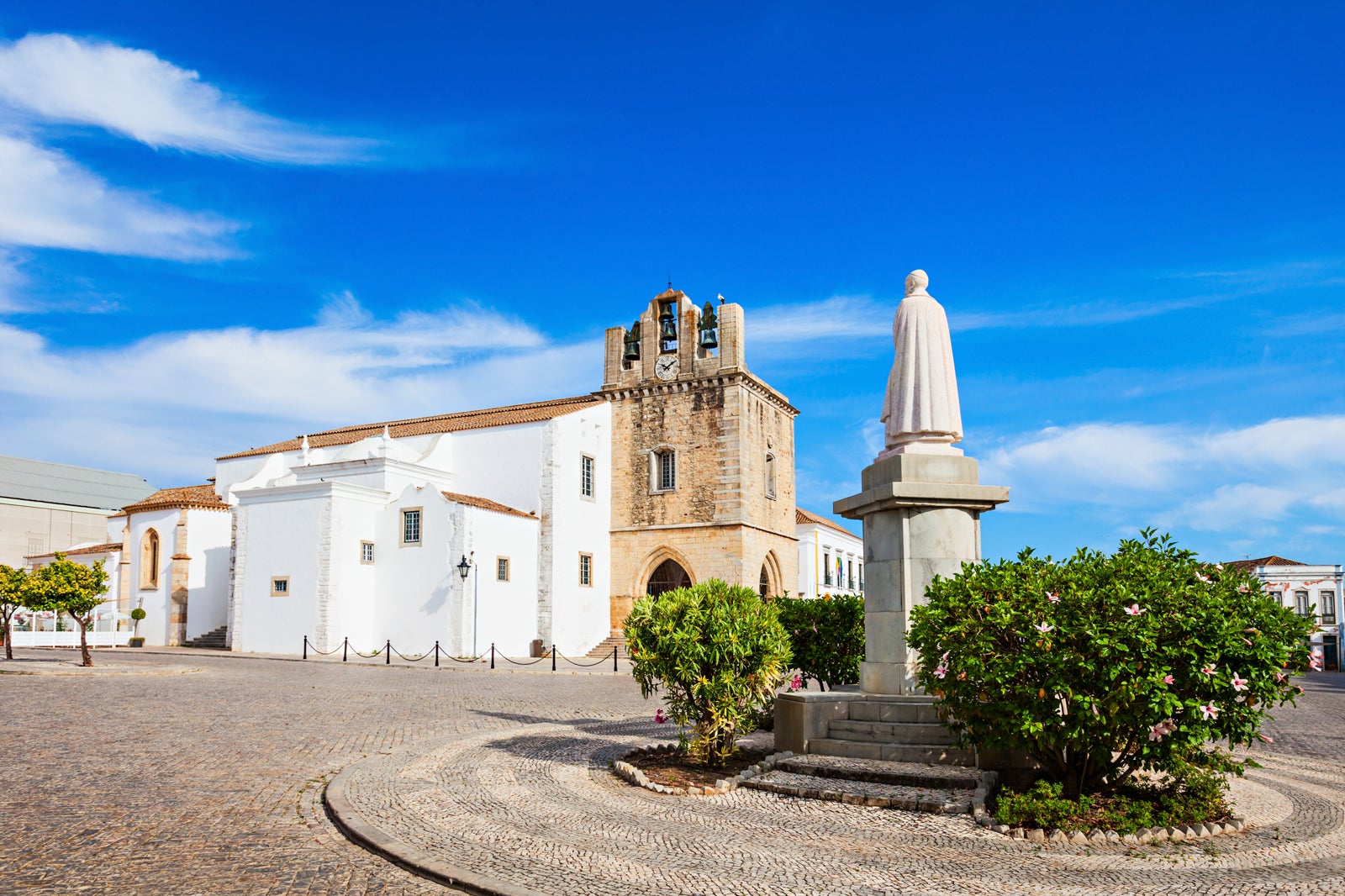 Sé Catedral de Faro is a Roman Catholic cathedral dating back to the late-13th century. One of the most culturally significant structures in Faro, it's quite easy to spot when you're exploring the Old Town. Head inside to find gilded carvings and white-plastered ceilings, as well as Sé de Faro's grand 17th-century organ.
The Chapel of the Saint Lenho displays the tomb of the church's founding bishop. You can climb the clock tower for stellar vistas of Faro and the Atlantic Ocean. Entrance fee to Sé Catedral de Faro costs around €3.50.
Location: Largo da Sé 11, 8000-138 Faro, Portugal
Open: Monday–Saturday 10 am to 5.30 pm (open on Sundays for church service)
2
Capella dos Ossos
Explore Faro's most bizarre chapel
Capella dos Ossos is part of Igreja do Carmo, an 18th-century church in central Faro. 'Macabre' might just be the right word to describe the chapel, as its name directly translates to 'Chapel of Bones'. Spanning around 24 square metres, Capella dos Ossos is well worth a visit thanks to its rather terrifying ornaments – over 1,200 bones and 1,000 skulls belonging to monks of the Carmel Order cover the entire site.
You'll be able to set foot inside this sinister sanctuary for around €2. A visit to Igreja do Carmo itself is a cheerier alternative to the chapel. It has elegant woodcarvings on the inside and a very picturesque façade.
Location: Largo do Carmo, 8000-148 Faro, Portugal
Open: Monday–Friday 10 am to 1 pm and from 3 pm to 5.30 pm, Saturday from 10 am to 1 pm
3
Ria Formosa Natural Park
Tour around gorgeous islands off the coast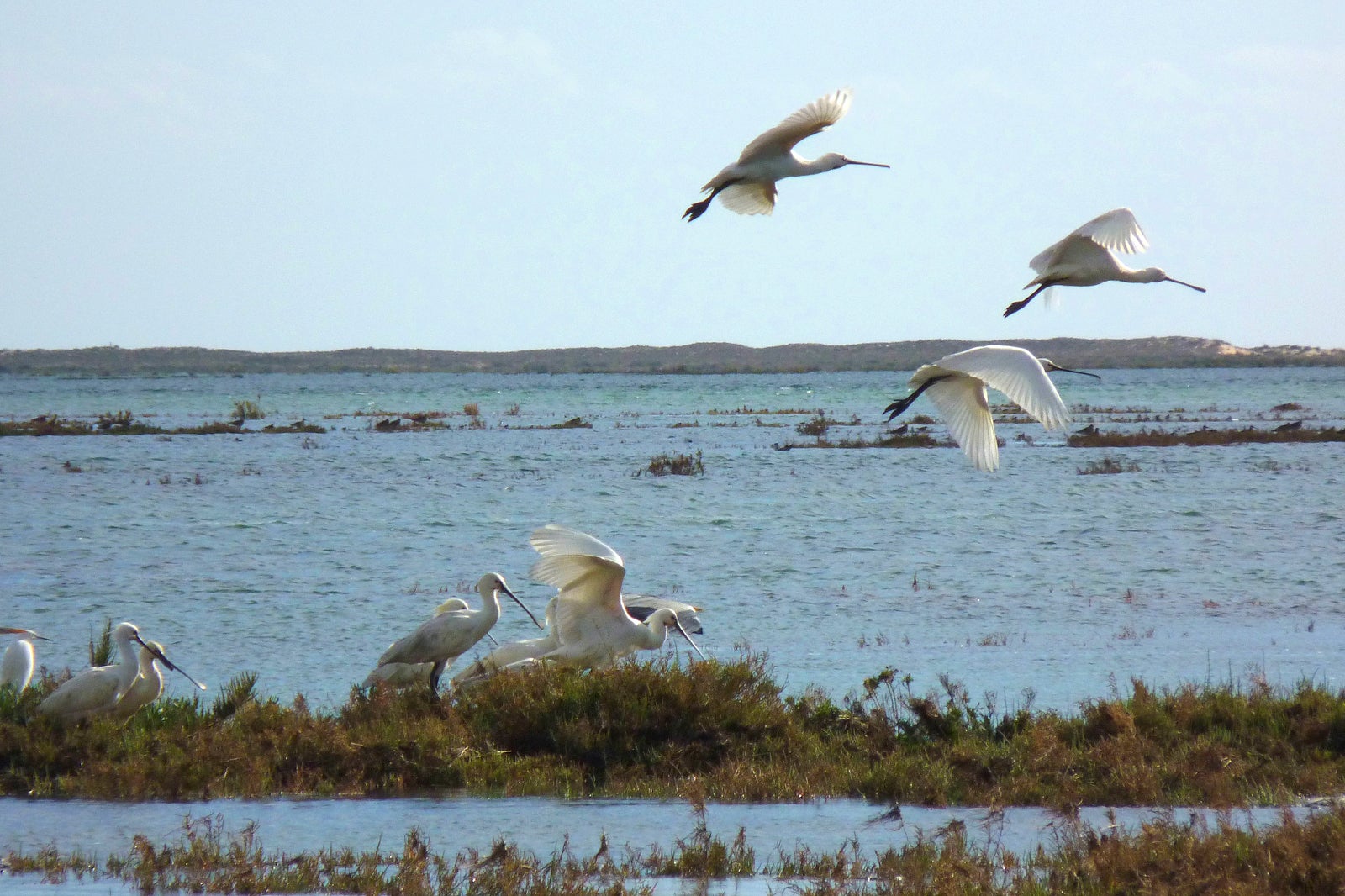 Ria Formosa Natural Park is a collection of islands, sandbars and lagoons just off the coast of Faro. Join a boat tour to navigate through the waterways, where you can encounter exotic birds such as flamingos and white egrets. The shallow and rich waters around Armona Island are excellent for snorkelling – seahorses often flock around the seabed.
Visit Culatra for its charming fishing boats and fresh seafood, or Ilha do Farol to soak up views of a towering lighthouse and golden beaches. Besides boat tours, you can take a public ferry from Faro Town to each of the islands within Ria Formosa Natural Park.
Location: Parque Natural da Ria Formosa, 8700-225 Olhão, Portugal
Phone: +351 918 720 002
photo by Miltos Gikas (CC BY 2.0) modified
4
Ilha Deserta (Barreta Island)
Indulge in the calming nature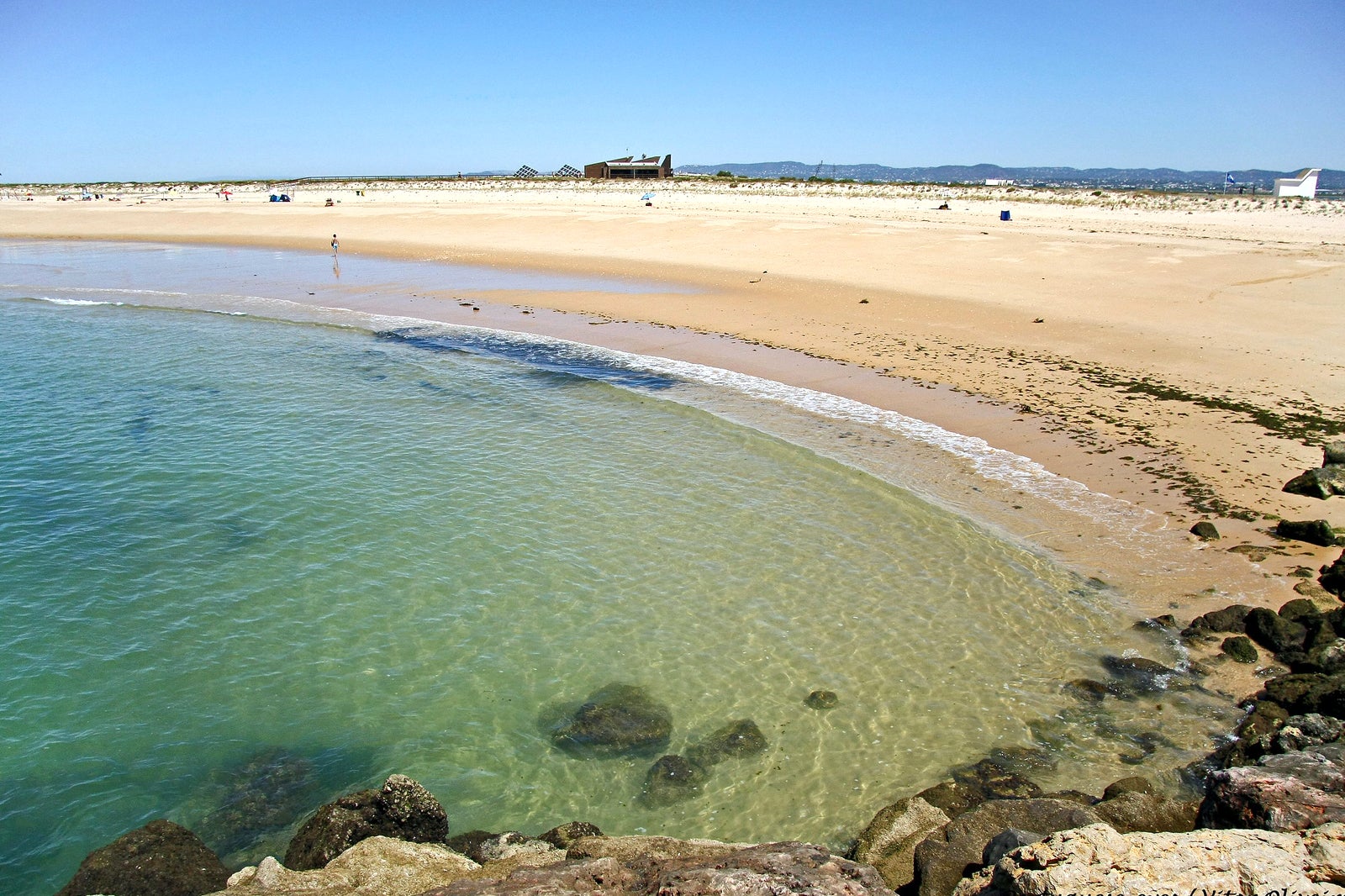 Ilha Deserta (Barreta Island) is one of the most isolated islands in Ria Formosa Natural Park. Migrating birds like the spoonbill land on this pristine island from September to November. One of the easiest ways to explore the island is by following a designated walking trail – the Santa Maria boardwalk is around 2 km long, offering views of the ocean, Ilha Deserta's pristine beach, and its arid interior. You can also join a boat tour, which also stops at several islands within the nature reserve.
Location: Ilha da Barretta, Faro, Portugal
photo by Vitor Oliveira (CC BY-SA 2.0) modified
5
Join a dolphin watching trip
Watch acrobatic porpoises in the ocean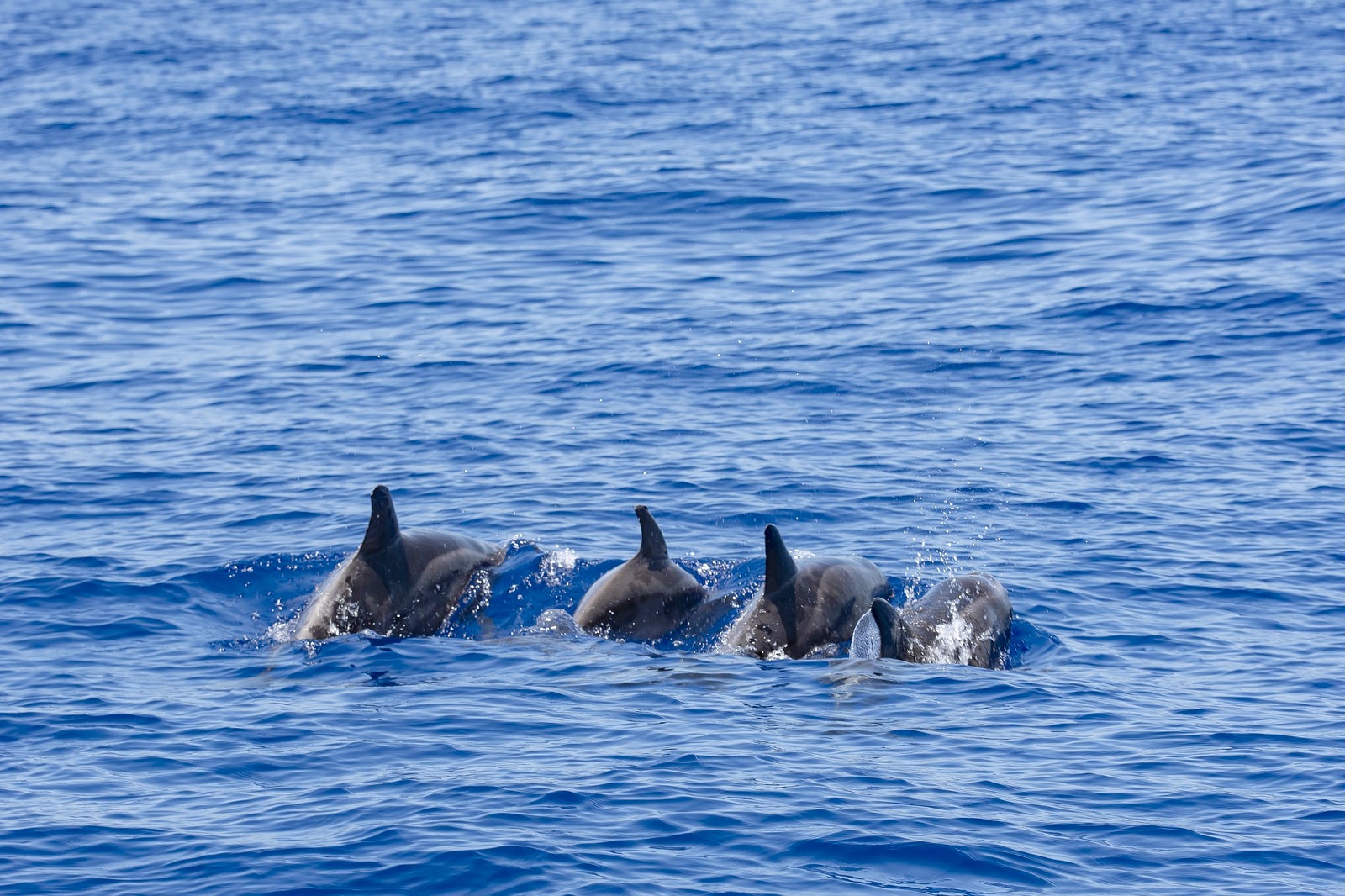 The waters around Faro are home to unique and adorable creatures, including dolphins. There are around 5 species of dolphins near Faro's coastline – you can see these gentle animals in their natural habitat by joining a dolphin watching tour.
Boats from Faro Town can take you to the natural sandstone arches and coves of Ria Formosa Natural Park. The best time for viewings is between May and September when the weather and the water are at their warmest. Besides the playful dolphins, you might also see orcas and sea turtles during your trip.
6
Roman Ruins of Milreu
Time-travel to an ancient Roman villa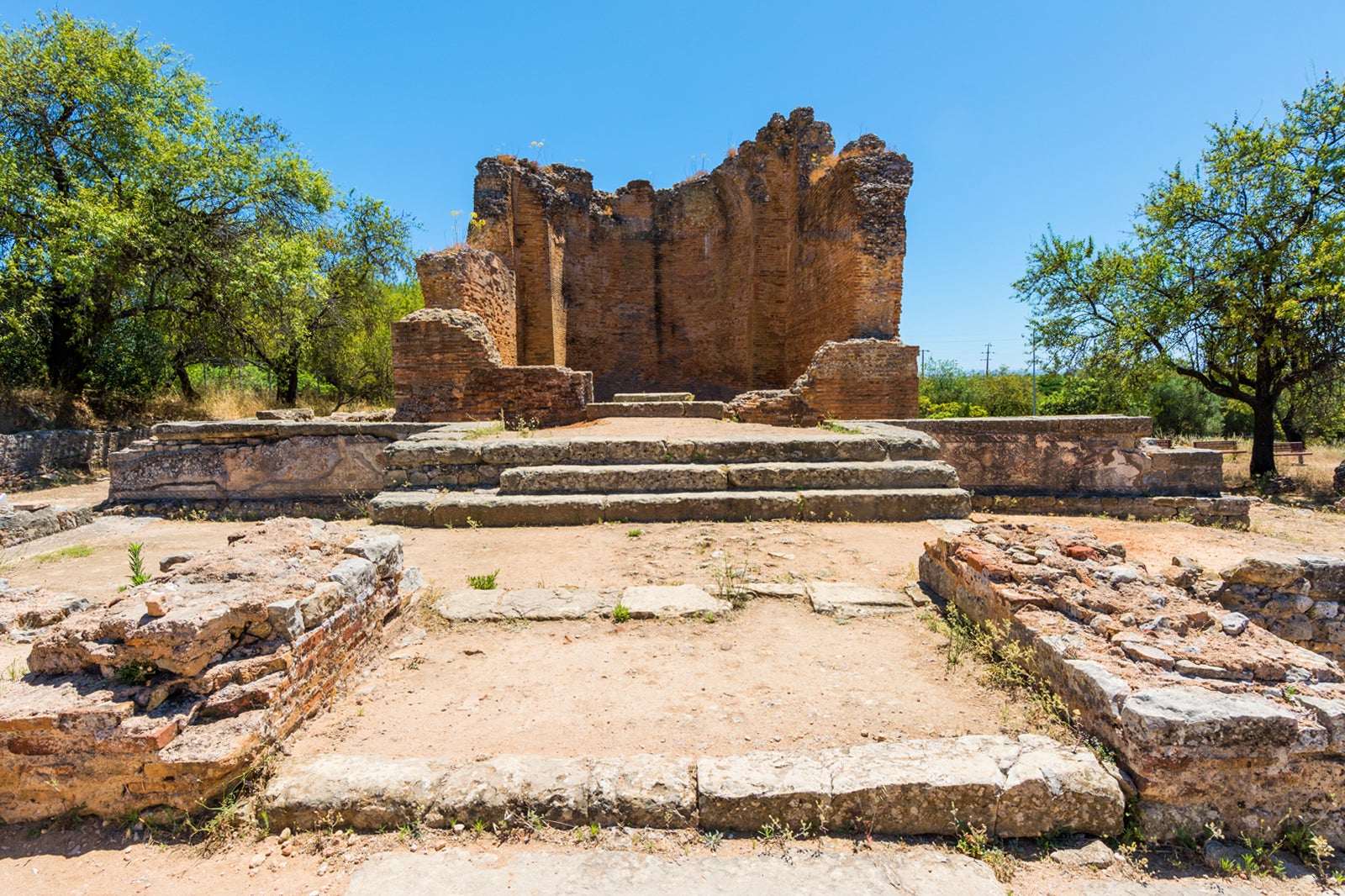 The Roman Ruins of Milreu lie in the parish of Estoi, around 10 km north of Faro's city centre. The site has some of the best-preserved Roman structures in southern Portugal, making it rather popular among photographers and those interested in Roman history. You can walk around the large villa complex – highlights include a brick temple dedicated to the deity of water, Roman baths, and wonderfully conserved mosaics depicting fishes.
A museum at the entrance of the complex provides plenty of background information on the Roman villa, which was excavated in 1877. A scale model of the villa in its glory days gives you an excellent impression of its former glory.
Location: Rua de Faro, 8005-411 Estoi, Portugal
Phone: +351 289 997 823
7
Palacio de Estoi
Discover the elegant manor and its garden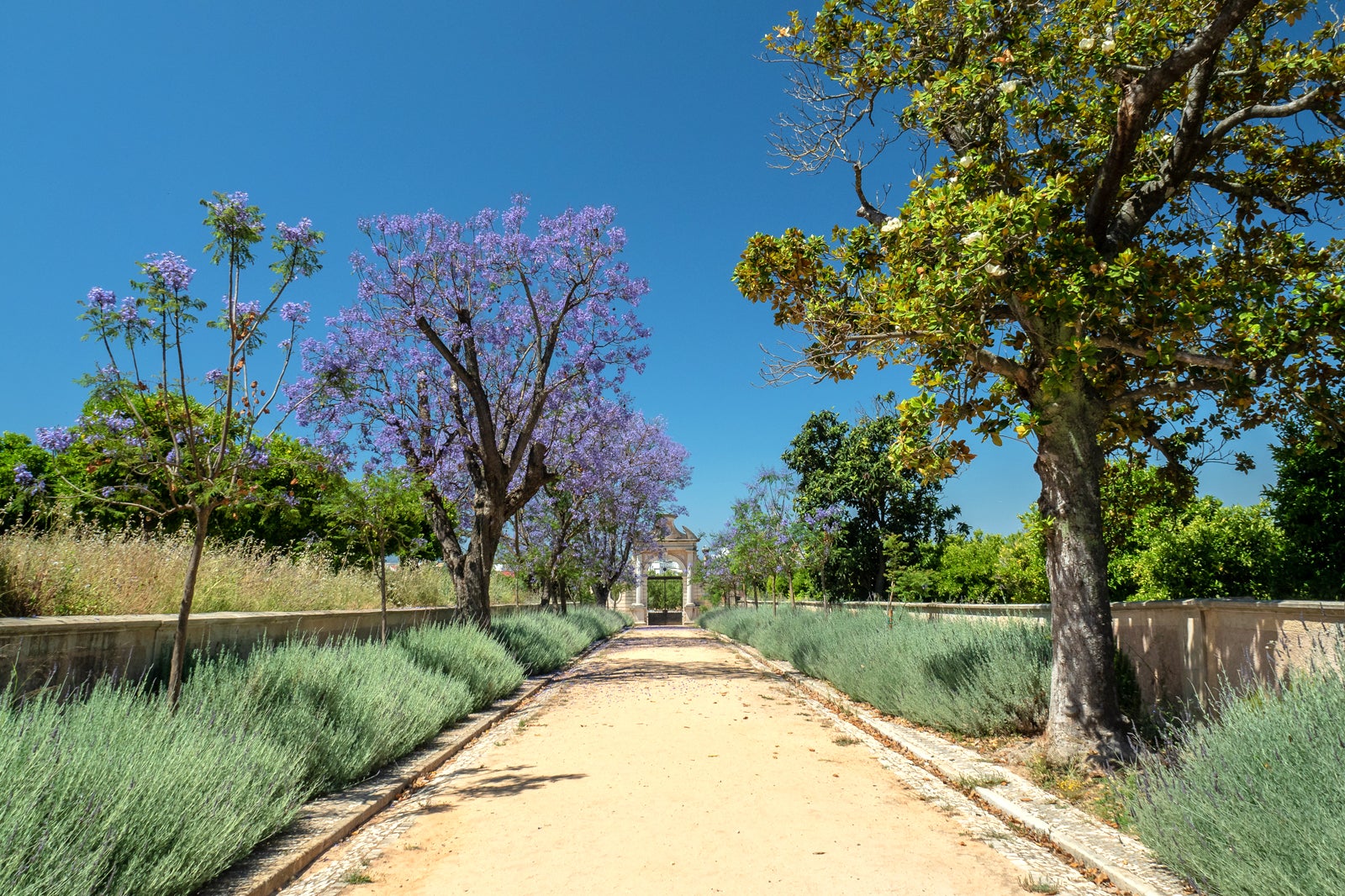 Palacio de Estoi is a rose-coloured heritage mansion around 10 km north of Faro's city centre. It serves as a luxury hotel (with 63 rooms and suites), but non-guests can explore the first floor and French-inspired gardens at no cost.
The inside of the neo-baroque building has superb décor, including paintings, classic furniture, and golden chandeliers that give the hotel its lavish feel. After a walk around the premises, you can grab a drink and a bite at the hotel's on-site bar.
Location: Rua de São Jose, 8005-465 Estoi, Portugal
Phone: +351 21 040 7620
8
Praia de Faro
Hang out on Faro's most beloved beach for sunset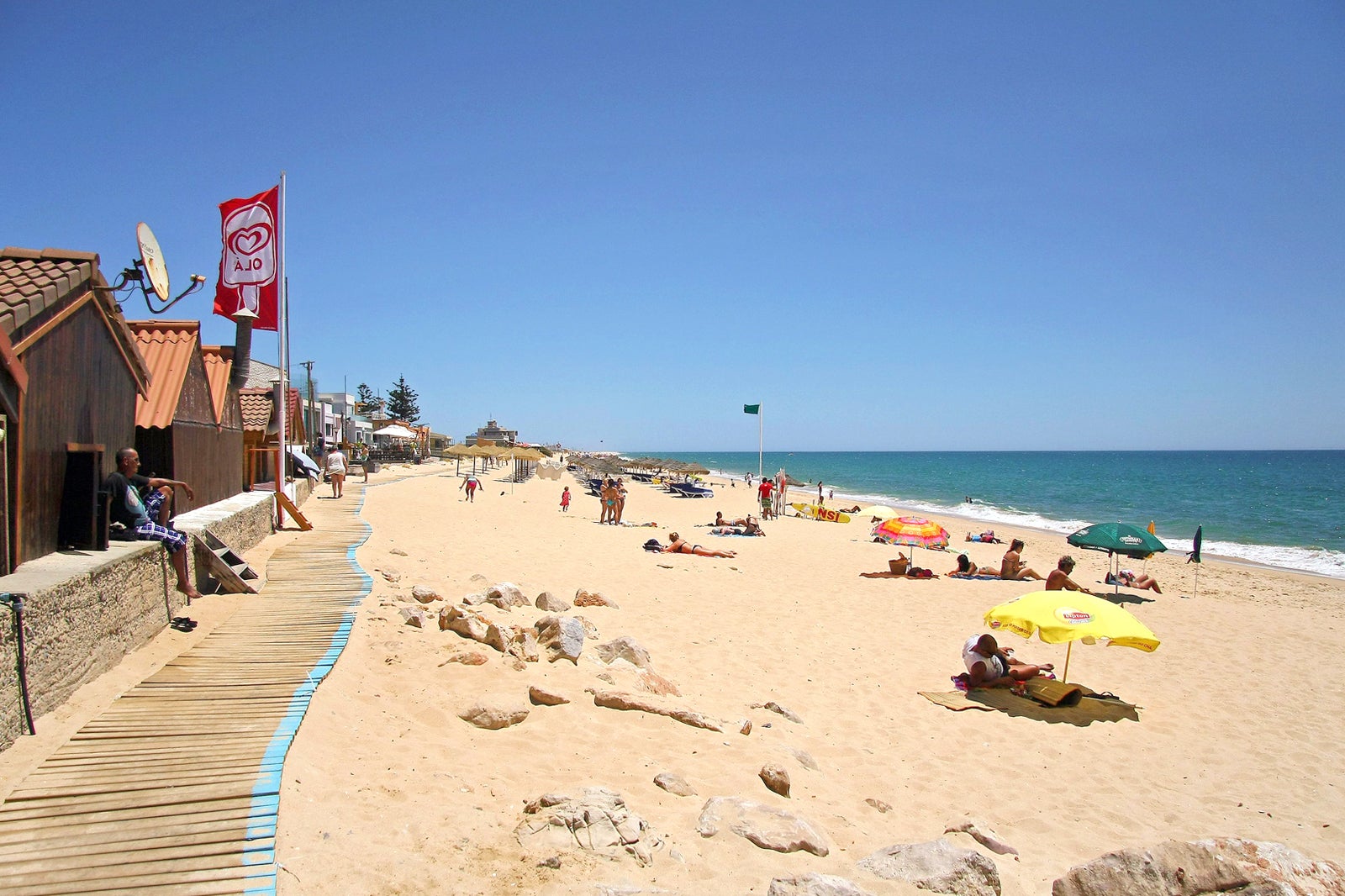 This scenic strip of sand is disconnected from the mainland, but reachable from Faro Town via a bridge. You can enjoy sunbathing and swimming, while aspiring surfers can improve their skills on relatively easy waves of the Atlantic Ocean. Restaurants and bars dotting the central area provide refreshments and local meals.
The bridge to Praia de Faro can get quite congested with cars in the summer. Avoid traffic by renting a bicycle in town and cycling to the beach at your own pace.
Location: Praia de Faro, Faro, Portugal
photo by Vitor Oliveira (CC BY-SA 2.0) modified
9
Barhopping in Rua Conselheiro Bivar
Enjoy a night out on Faro's liveliest street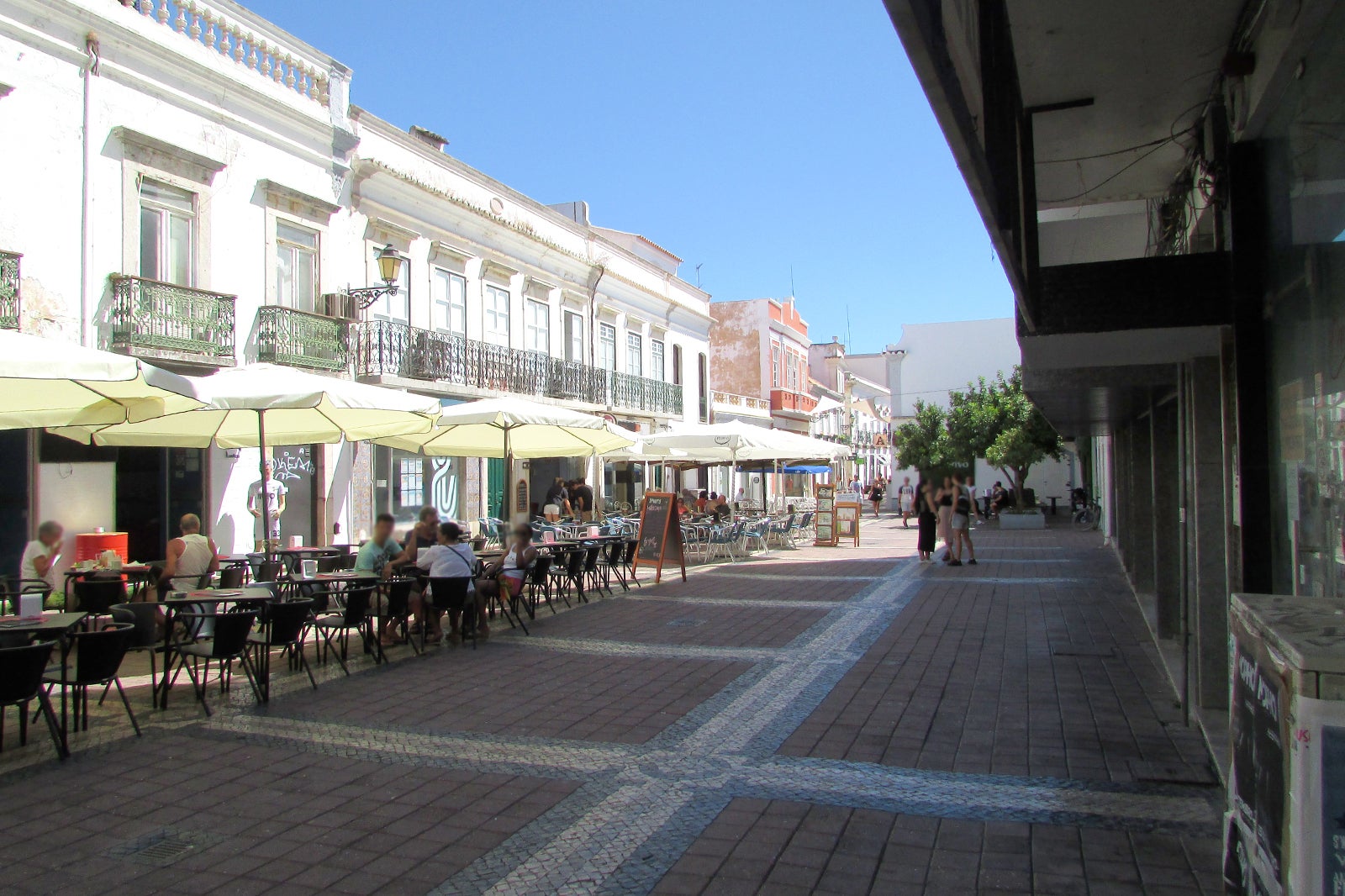 From relaxed speakeasies to bouncing nightclubs, Faro Town has many to-go spots for an evening out. The epicentre of night-time fun in the city is Rua Conselheiro Bivar, a historic street dotted with bars and cafes.
Aperitivo Bar, located halfway down the street, is excellent for quick tapas and a fantastic selection of drinks. Afterwards, head over to Bar Chessenta for live music, unique cocktails and beers. The casual Boheme has many Portuguese and foreign craft beers by the bottle, as well as large screens showcasing live sports events.
Location: R. Conselheiro Bivar, 8000-255 Faro, Portugal
photo by Kolforn (CC BY-SA 4.0) modified
10
Faro Maritime Museum
Learn about the maritime heritage and history of Faro
Faro Maritime Museum is an interesting spot to drop by if you're interested in the town's history and role as a prominent fishing town of Portugal. A significant portion of the museum is dedicated to fishing vessels, ranging from age-old galleys to modern-day barges.
Exhibitions include nautical instruments, scale models of ships, marine life and seashells, as well as peculiar items excavated from the waters surrounding Faro.
Location: Rua da Comunidade Lusiada, 8000-078 Faro, Portugal
Open: Monday–Friday 9 am to 12 pm and from 2.30 pm to 5 pm
Phone: +351 289 894 997
Back to top