7 Best Outdoor Adventures in Faro
Escape for an Active Weekend in Faro
The best outdoor adventures in Faro take you to explore the rugged cliffs, secluded coves and turquoise seas. The town is a natural choice if you want to spend most of your holiday outdoors during your visit. Besides its golden beaches, wildlife-filled nature parks and sunny Mediterranean climate, the winding cobbled streets and quaint old town are also a big part of Faro's attraction.
Take advantage of the fantastic wind and wave conditions to try windsurfing and paragliding, or get closer to marine life on a diving or fishing trip. There are also plenty of more sedate ways to enjoy the outdoors, from bird-spotting in Ria Formosa Natural Park to traversing the countryside from the saddle or the back of a Jeep. Here are awesome outdoor things to do in Faro, great ways to put a touch of adventure on your next trip.
1
Walk the Ludo Hiking Trail
Wander around Faro's marshland and waterways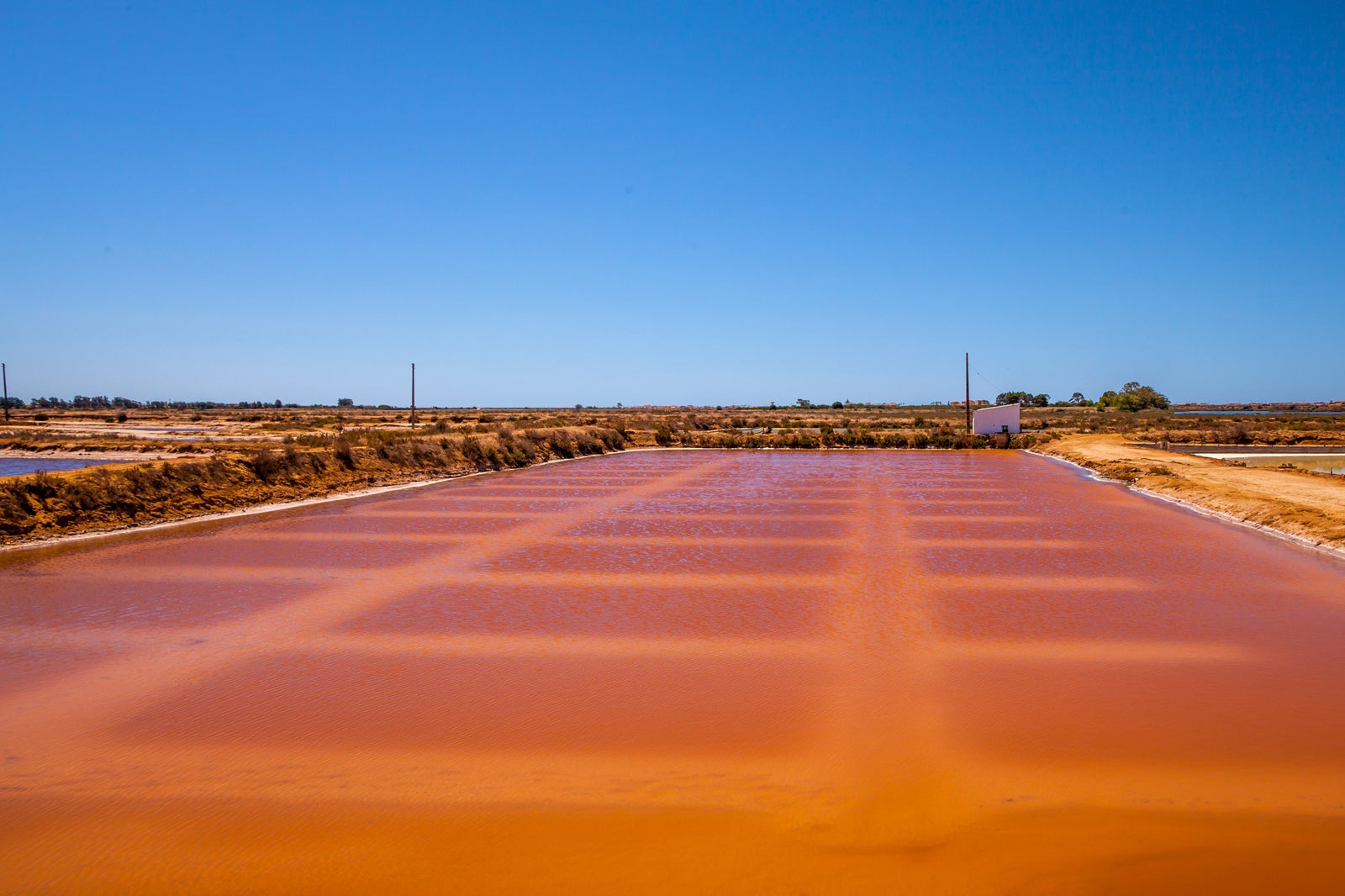 The Ludo Hiking Trail is a fenced-in wooden walkway that runs for 7 km along the coast near Faro. It's suitable for both walking and cycling. The trail winds its way through lagoons and salt flats, offering amazing opportunities to spot spoonbills, grey herons, coots and moorhens, as well as offering sweeping views from the large bird hide in the marshes.
Take the pathways deeper into the salt pans to see huge flocks of bright pink flamingos foraging. You might spot Mediterranean turtles along the trail – they like to swim in the small streams that feed into the sea. The trail starts near Ludo airport and buses stop near the trailhead on the M527-1.
Location: M527-1, Estrada Praia de Faro, Faro, Portugal
2
Spot wildlife at Ria Formosa Natural Park
One of Portugal's most incredible natural wonders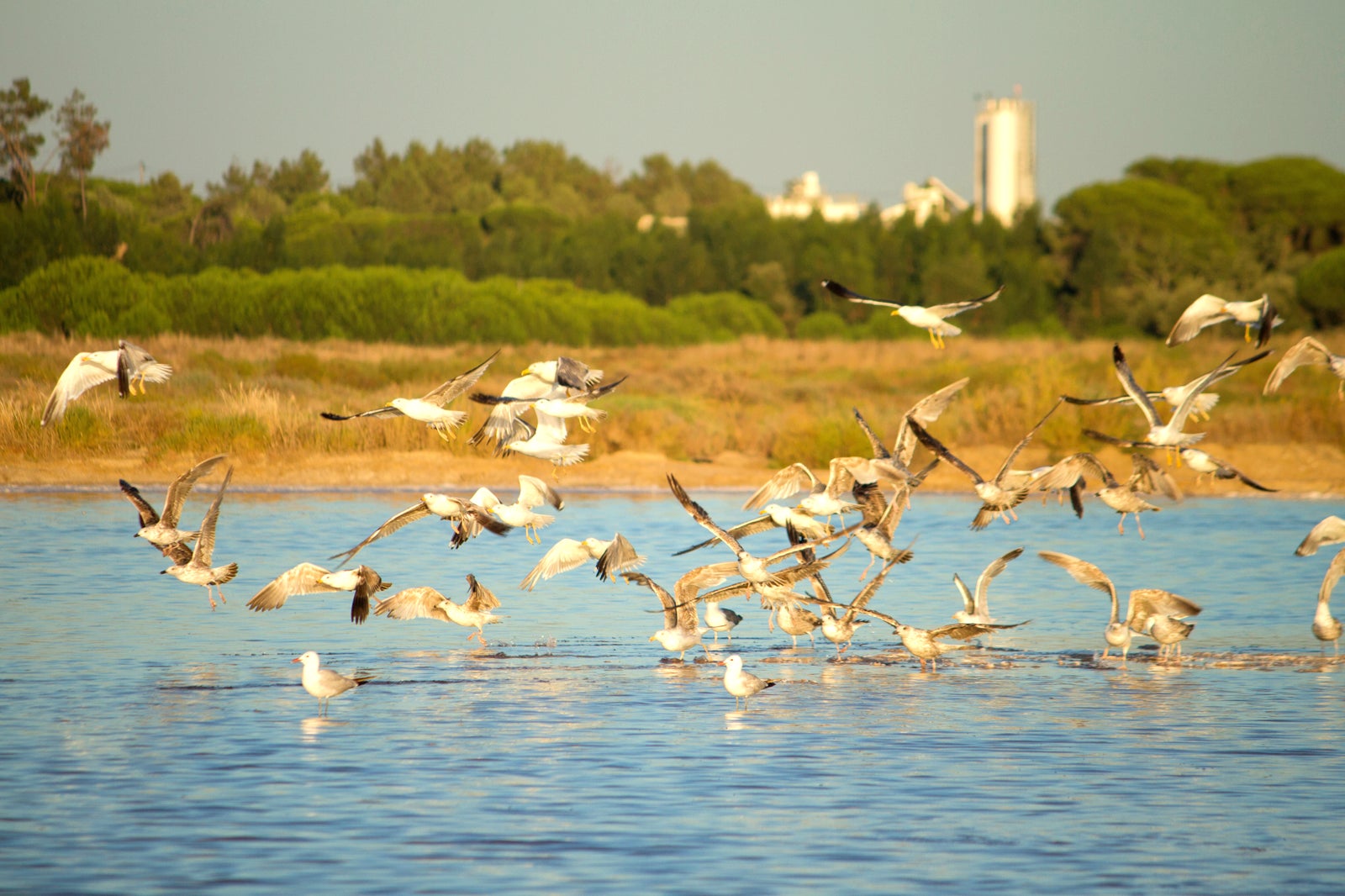 Ria Formosa Natural Park stretches across 180 sq km of lagoons, islands, marches and soft sand beaches. It's a natural habitat for white egrets, ducks, terns and the Algarve's famous flamingo population. The park is also the only place in the country where you can see the purple gallinule, one of Europe's rarest birds.
Ria Formosa has a bountiful supply of olive, almond, carob and fig trees. It's also historically significant, with salt having been collected here since the 1st century. Visit the remains of several Roman salting tanks, or see what life was like here in the 18th century by taking a look at one of the restored tidal mills used to grind barley.
Location: 8700-225 Olhão, Portugal
3
Try windsurfing on Praia de Faro
Catch a wave in the Atlantic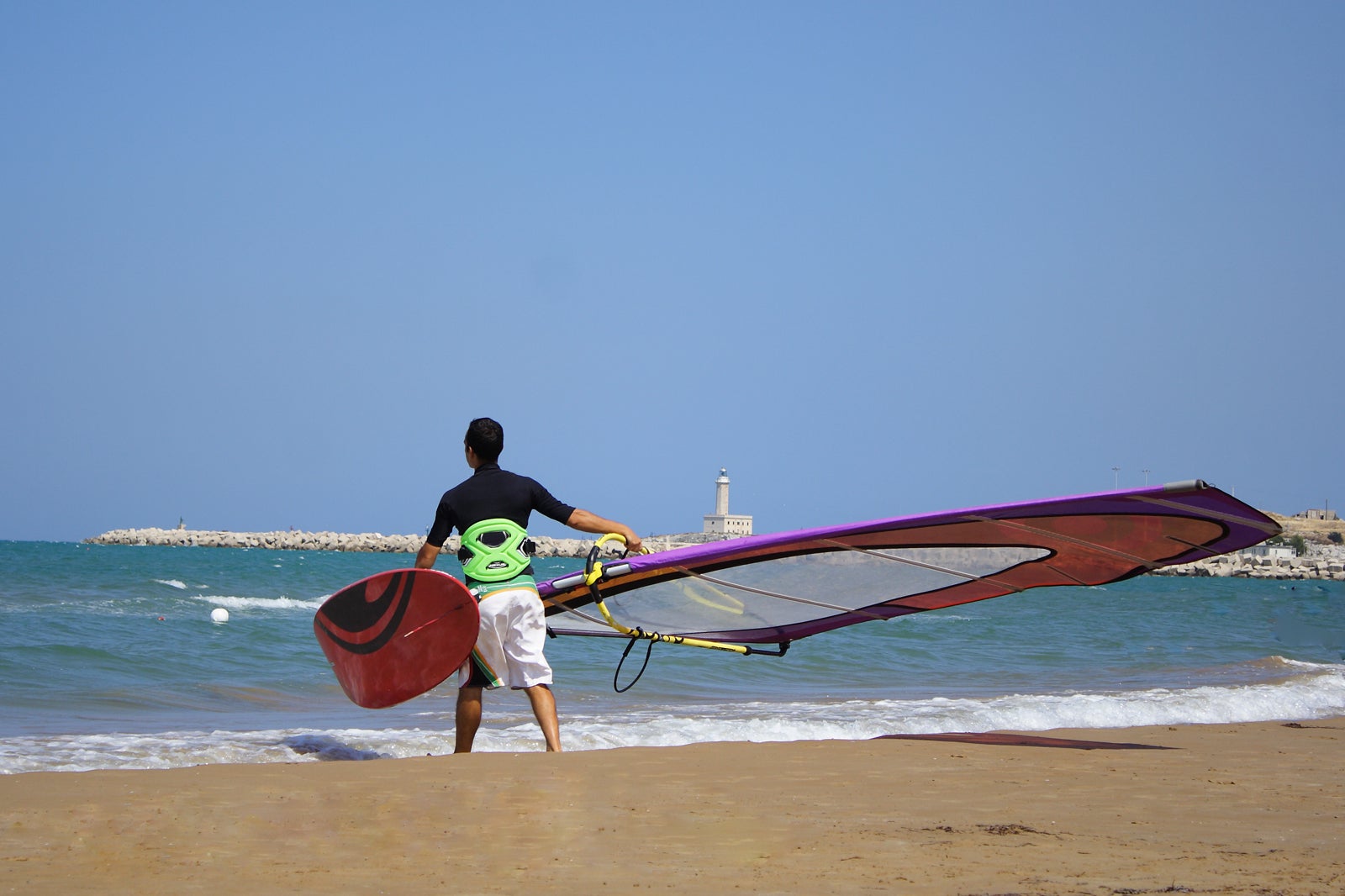 Praia de Faro is a 5-km strip of soft golden sand bordered by the sea on one side and by lagoons on the other. The warm water temperatures, Nortada winds, and great waves make the area hugely popular with surfers and windsurfers. Mornings are often calmer and a good time for beginners to try it out, while afternoons have stronger winds more suited to experienced windsurfers.
If you're just getting started there are plenty of courses where the instructor will talk you through the basics before letting you go into the ocean. When you've finished, reward yourself with a drink in one of the cafes and restaurants that line Faro Beach.
Location: Praia de Faro, Faro, Portugal
4
Paragliding
The biggest adrenaline rush in Faro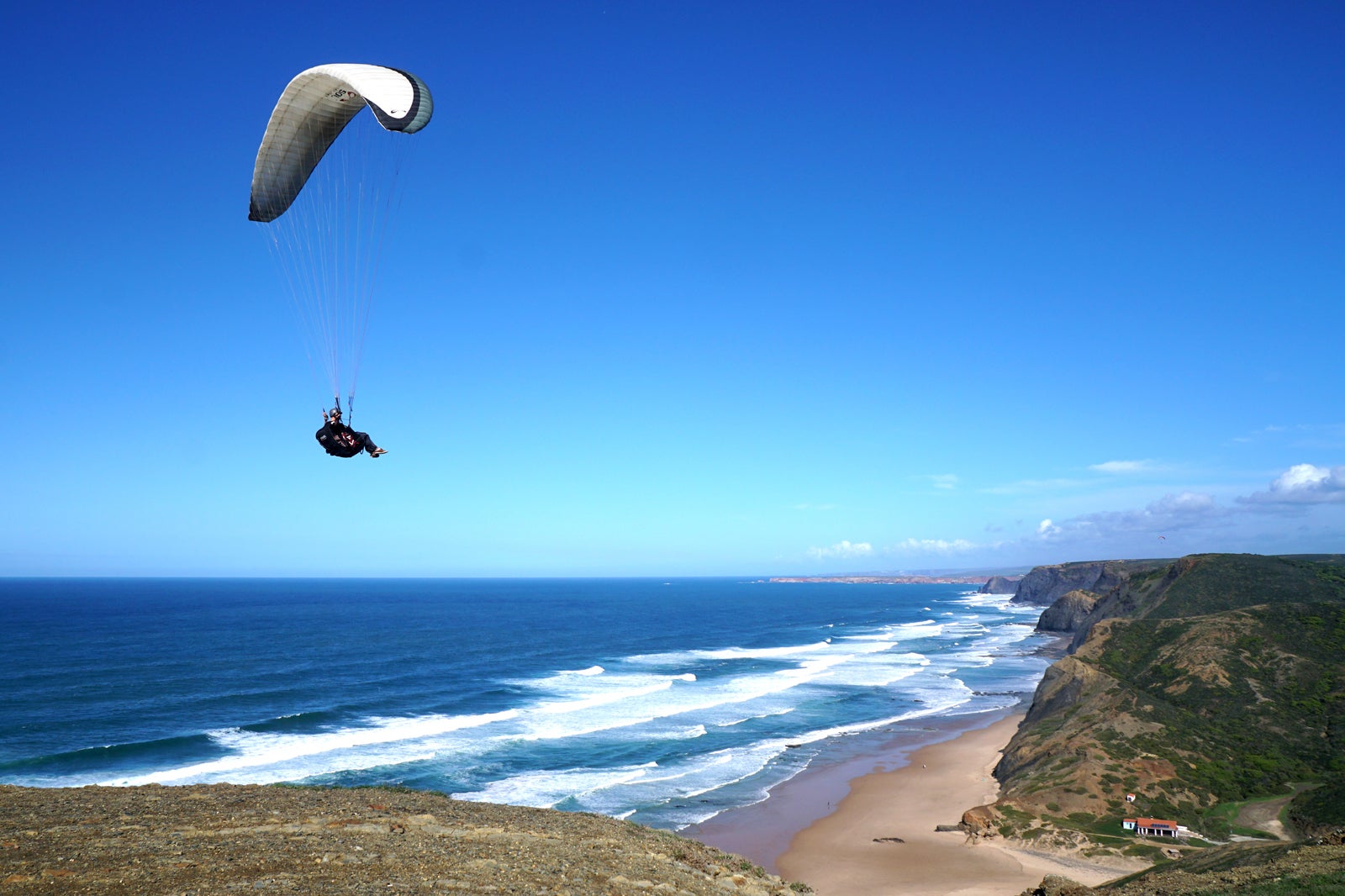 Push your limits and admire incredible panoramic views over Faro on a paragliding tour. This thrilling activity will see you soaring along the coastline, taking in the dramatic cliffs, pristine beaches and sparkling seas of the Algarve. Tours use tandem paragliders, so you'll be accompanied at all times by an expert pilot.
Catch a thermal and you'll be eye-to-eye with seabirds or fly out above the ocean and spot pods of dolphins leaping and playing. You can also paraglide over historic ruins or Faro Old Town from above – both areas look especially beautiful at sunrise and sunset.
5
Sea kayaking around Barreta Island
Experience the island from a different angle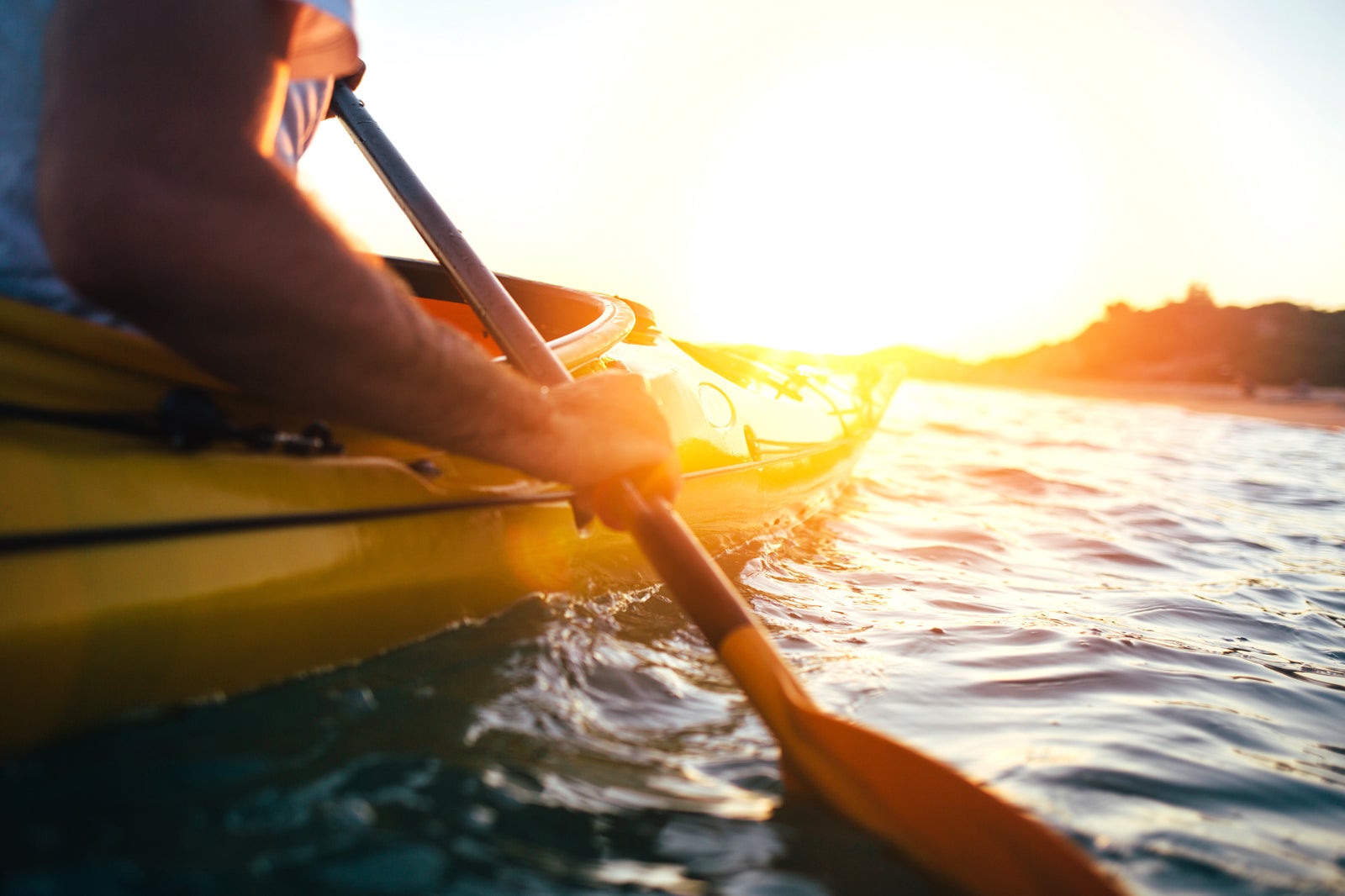 Barreta Island is the quietest and least developed of Faro's neighbouring islands, which is probably why it's locally known as 'Deserted Island'. You can swim, sunbathe and explore the island on foot, but to inject a bit more adventure into your visit, hop in a sea kayak. Tours usually start from Faro marina and you don't need any previous experience to join in.
Barreta Island attracts some diverse wildlife to its salt pans and inland waterways, and sea kayaking is a great way to get close to terns, gulls and flamingos. Paddling in the channels to the north of the island also gives you charming views of Faro Old Town.
Location: Barreta Island, Faro, Portugal
6
Take a jeep safari
See more of the surrounding countryside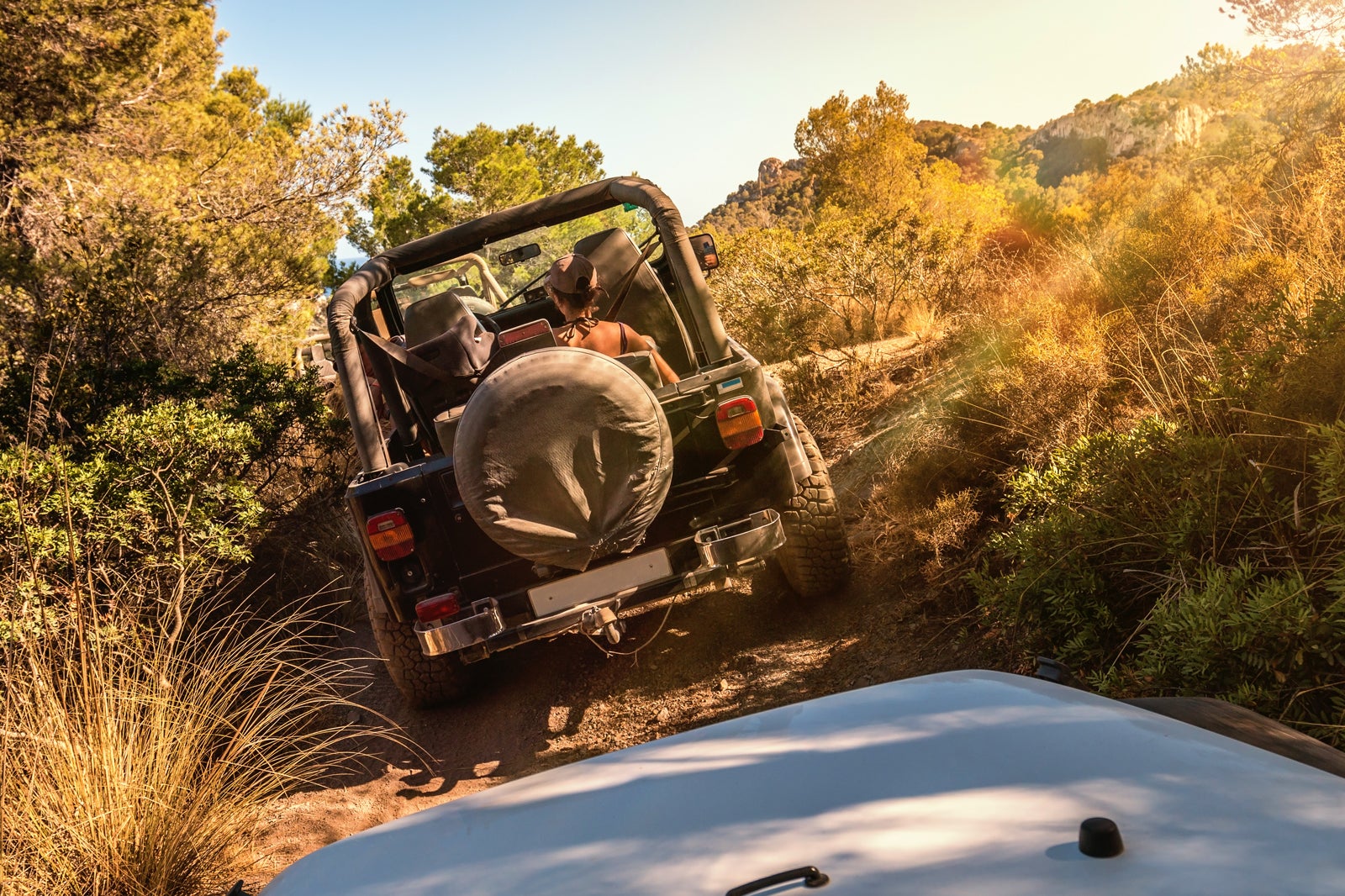 Experience the incredible landscapes around Faro by getting off-road. Local jeep safaris will take you through cork oak forest, orange groves and scenic villages around the Algarve. Depending on the tour, you might try fruits from local orchards, visit an ancient castle, or sample homemade honey at a nearby farm.
The views from the open-top jeeps are excellent and offer a great chance to spot wildlife. Red foxes, chameleons, mongooses and Iberian hares are all common here, and experienced guides are on hand to tell you about the history and nature of the area. Tours are generally half-day or full-day and include lunch or drinks.
7
Scuba diving around Faro's islands
See a magical underwater world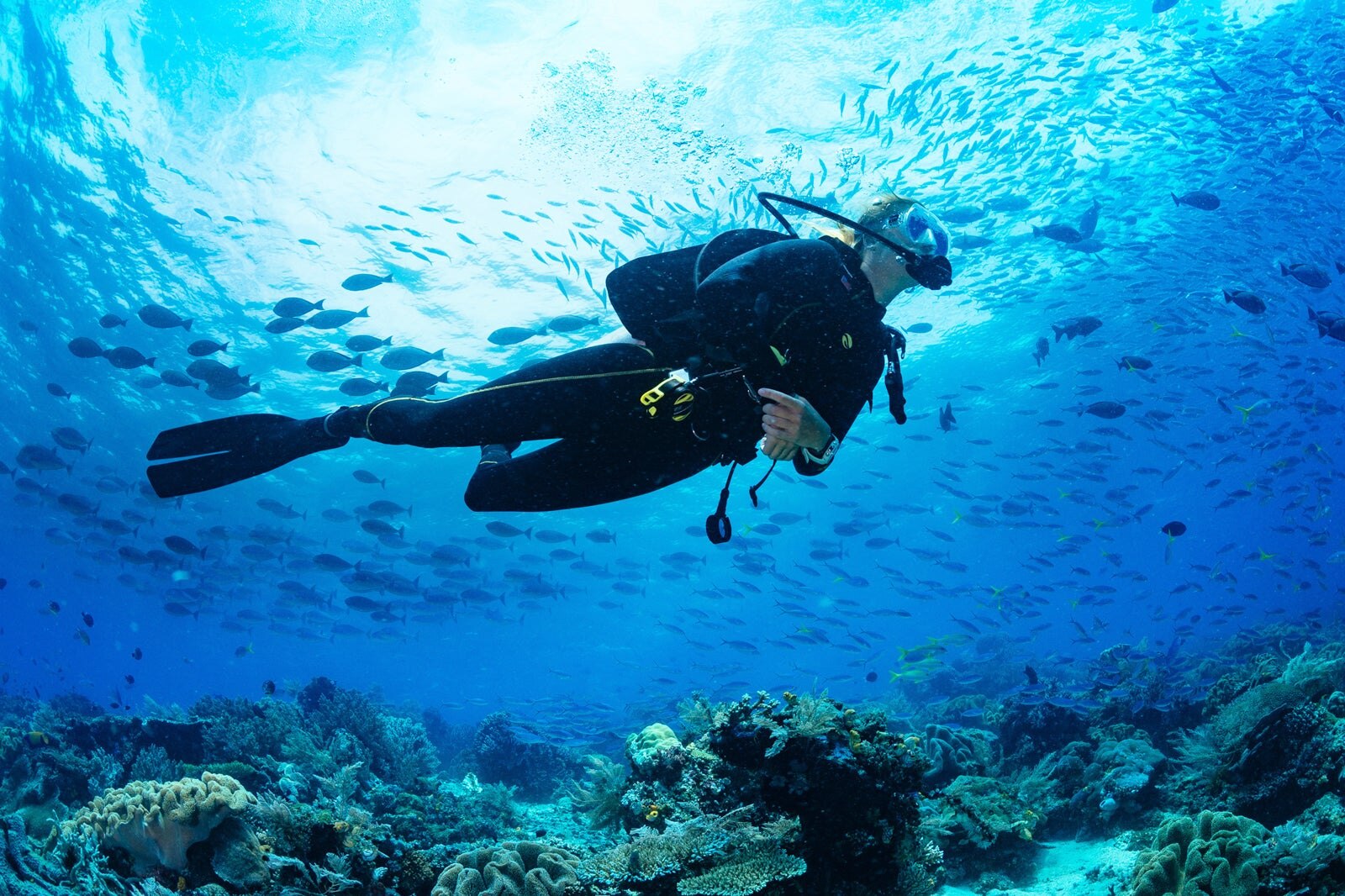 Faro is a great spot for diving, thanks to its sandy seabed and high visibility (up to 15 metres) during summer. Several artificial reefs have been created to shelter fish and colourful corals, while bright yellow-orange sponges grow at the base of cliffs. Keep an eye out for rays, eels, barracuda and even a few dolphins swimming around.
Faro's coastline also has several wrecks worth exploring. A 50-metre fishing trawler was sunk here to provide a home for sea anemones, bream and other schools of fish. Don't miss the B-24 Liberator, a bomber aircraft that crashed here during World War II. Some parts have rusted away, but the wings and propellers are still clearly visible.
Back to top