10 Best Things to Do in Stavanger in Winter
All-round Winter Activities in Stavanger
Stavanger is a beautiful city in Western Norway that offers a varied natural landscape and plenty of great experiences, summer and winter.
While the weather can be challenging, the city is still a fantastic place to visit in winter and there is plenty to do. Ice skating, curling, ice fishing, skiing, snowshoeing and dog sledding are just some of the things you can do here in winter, and if you're lucky and the weather turns out for the best, you may get to experience some of the great nature attractions in all their winter glory.
1
Curling - Stavanger Ishall
Fun on the Ice for Young and Old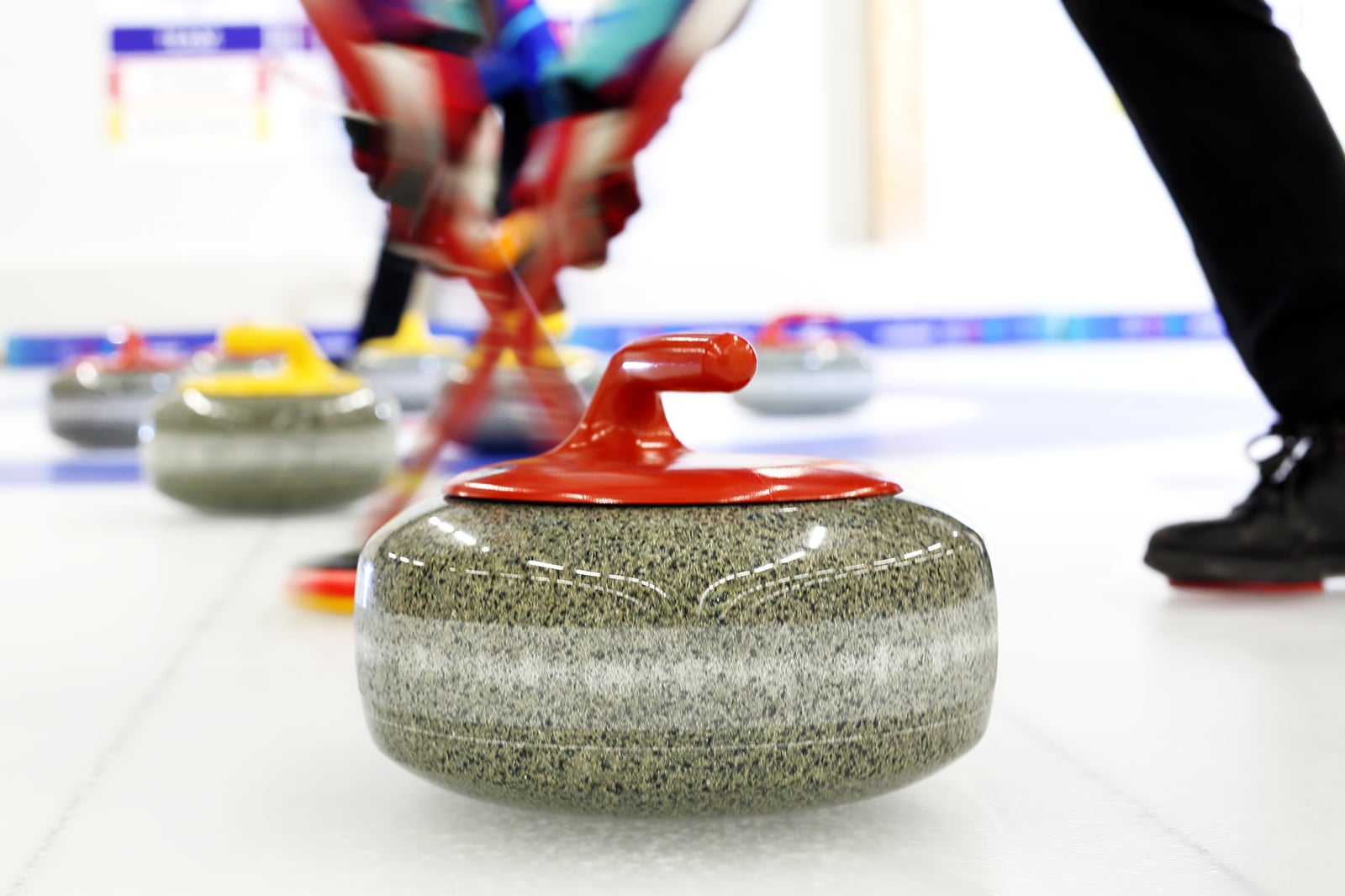 The new Stavanger ice rink was opened in 2012 and is currently home to the city's ice hockey team and figure skating club. It is of course also open to the public, who can use the rink for skating and curling.
The ice rink consists of two ice rinks and four curling rinks that are built together with Siddishallen as one common facility, so this is the ideal place for all age groups to enjoy a day out together. Skaters of all ages can skate freely on the rinks. And if you want to try your hand at curling you can also book a rink, instructor and hire all the relevant kit. There is also a kiosk on site, where you can buy drinks and snacks.
Location: Ishockeyveien 7, 4021 Stavanger, Norway
Phone: +47 51 53 74 50
2
Friluftstunet in Brekko
Sports Chapel in Beautiful Natural Surroundings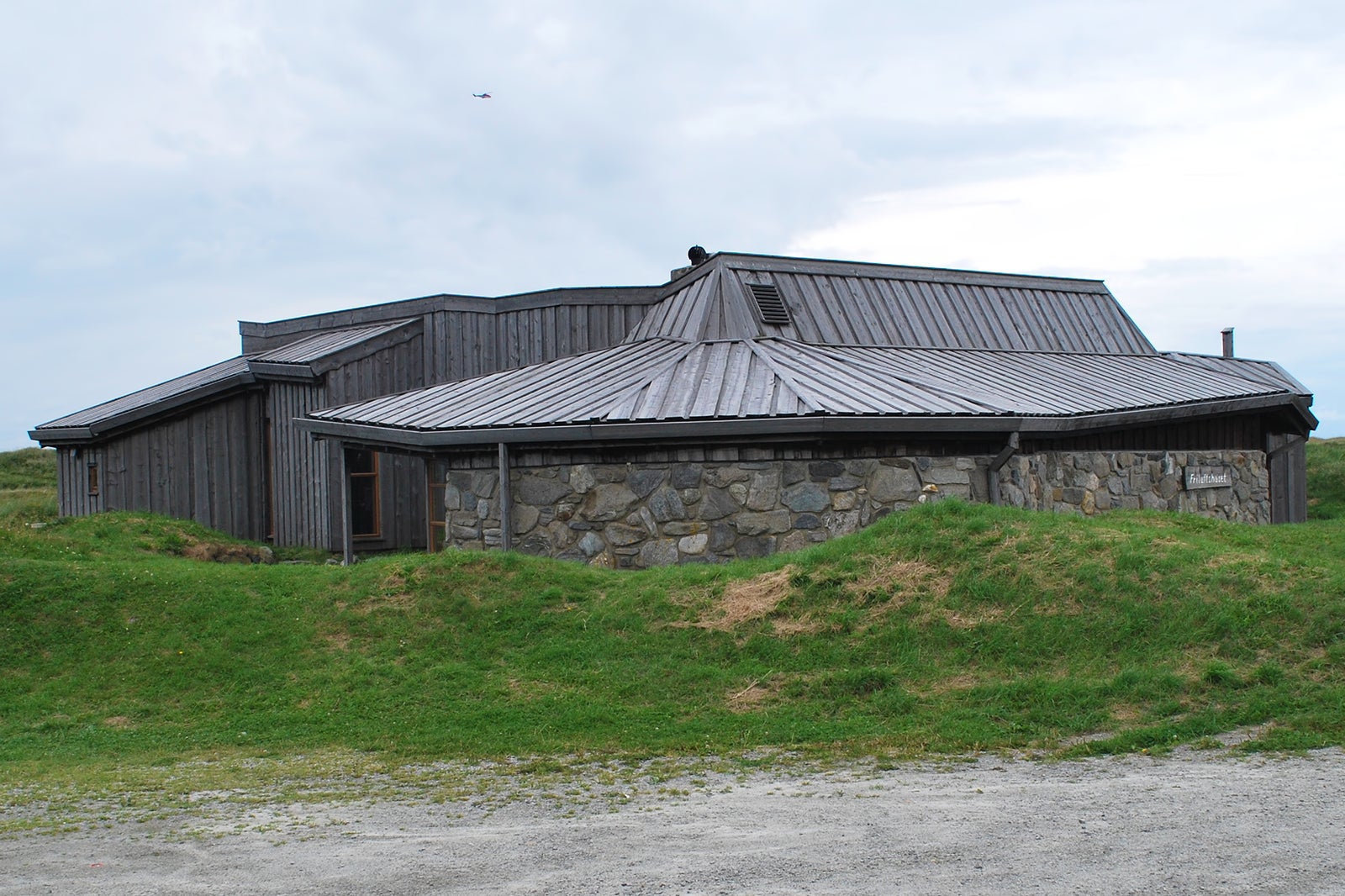 Just under an hour's drive from Stavanger takes you to Friluftstunet in Brekko - a sports chapel consisting of a heated room and a chapel.
Friluftstunet is located right next to a great hiking area, which is a popular destination both summer and winter, especially in winter while skiing. The area offers varied hiking trails and ski runs, and once the snow has settled, you can look forward to a ski trip in idyllic surroundings. If the weather is bad, you can still enjoy a nice walk in the beautiful nature. Back at the sports chapel, you can stop by the café that serves drinks and simple dishes, and if you feel like a quiet moment while you are here, you can stop off in the chapel.
Location: Eikeskog, 4330 Ålgård, Norway
Phone: +47 51 66 71 70
photo by Helge Høifødt (CC BY-SA 3.0) modified
3
Sauda Ski Centre
Snow is for Everyone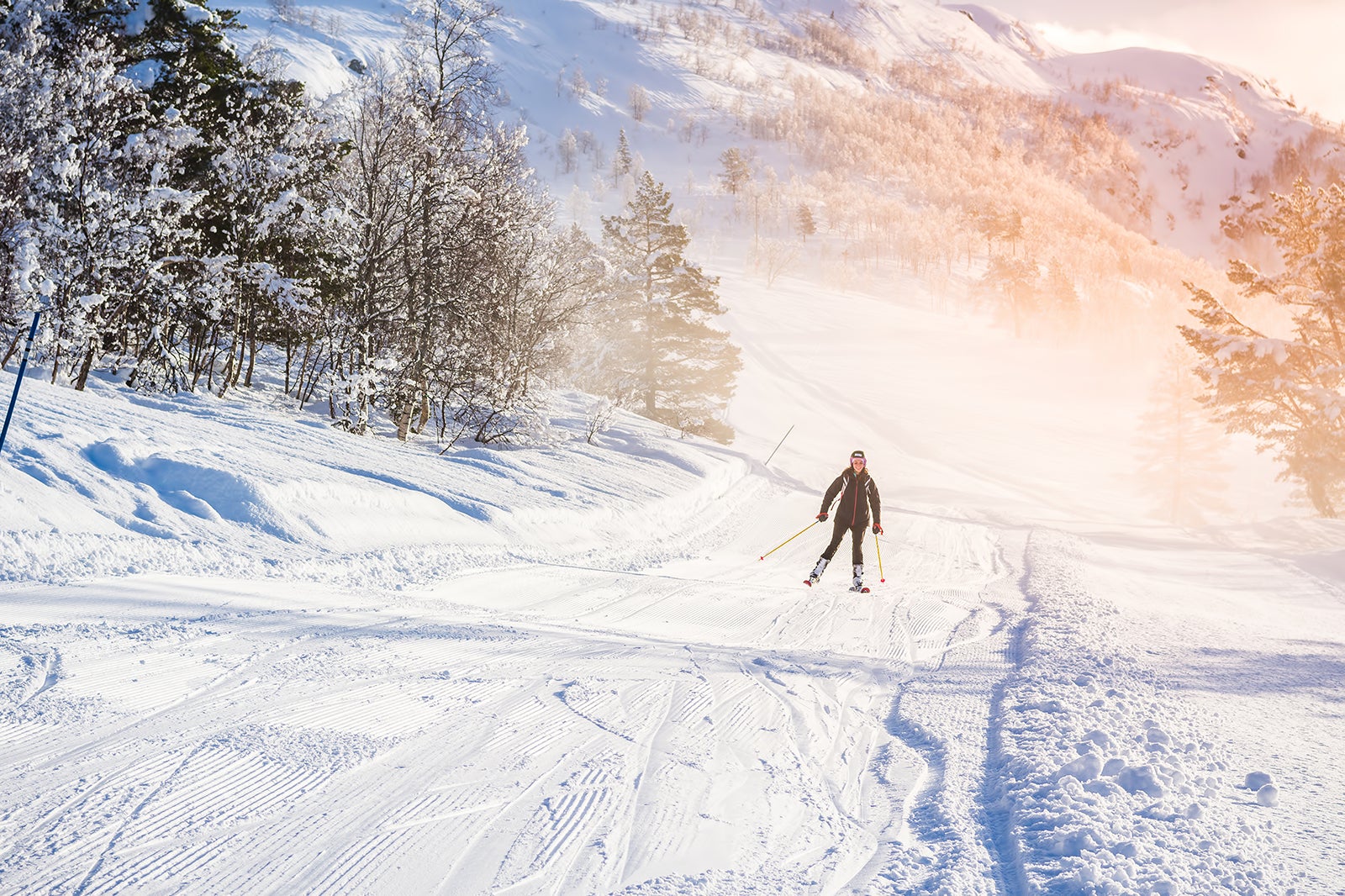 Sauda Ski Centre is one of the largest and most visited ski resorts in the Southwest - about three hours by car from Stavanger. The centre features five slopes and runs with varying degrees of diffculty, the longest of which is 5 km. Both beginners and advanced skiers will have an enjoyable experience here.
The centre benefits from ten snow cannons, so you're guaranteed snow and good run conditions. In addition to the varied slopes, there are opportunities for off-piste skiing, cross-country skiing and tobogganing. There is also a separate family area with a play area and toboggan run for little ones. And if you feel like taking a break from the slopes, there is a cafeteria here serving hot and cold snacks and drinks.
Location: Svandalsvegen Fnr: 4208 Saudasjøen, Norway
Open: Mondays: closed. Tuesday–Sunday: 10.00–16.00.
Phone: +47 52 78 56 56
4
Nordsjøbadet Spa
Wellbeing with a sea view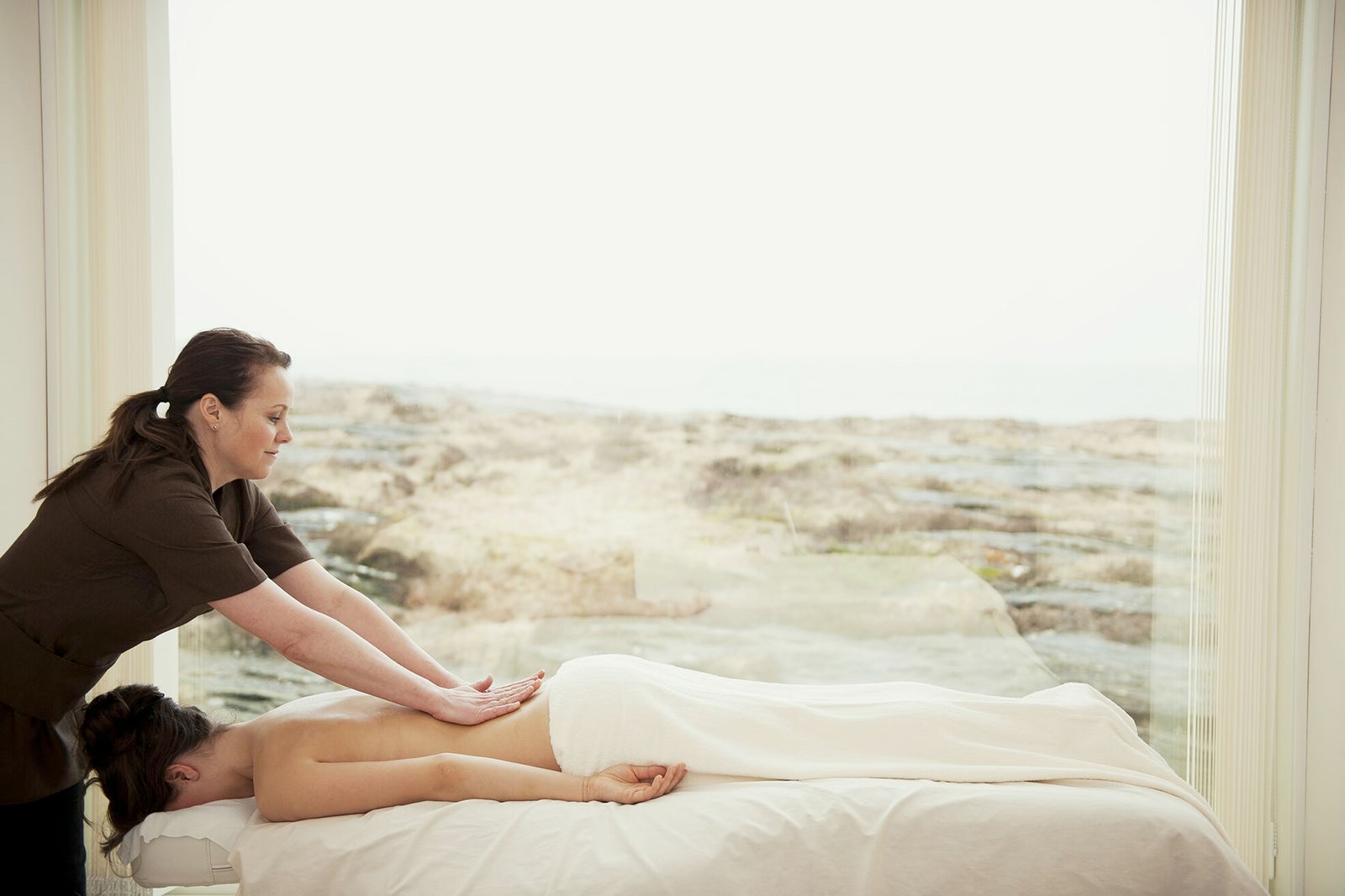 At theSola Strand Hotel, just outside Stavanger lies Nordsjøbadet Spa, offering a wealth of wellbeing and spa treatments. The luxurious beach hotel is located in beautiful natural surroundings by the North Sea, and the soft dunes, the elongated beach and the beautiful sea are perfect for long walks and outdoor activities.
Nordsjøbadet Spa offers a wellness area with sea views and a variety of relaxing spa treatments, allowing you to just let go and recharge your batteries. And you have the opportunity to continue the luxury experience with a glass of something refreshing at the hotel bar and a tasty dinner.
Location: Axel Lunds veg 27, 4055 Sola, Norway
Open: Monday-Sunday: 12.00–20.00. Sundays: 11.00-18.00.
Phone: +47 51 94 30 00
5
Sirdal Ski Resort
Skiing for All the Family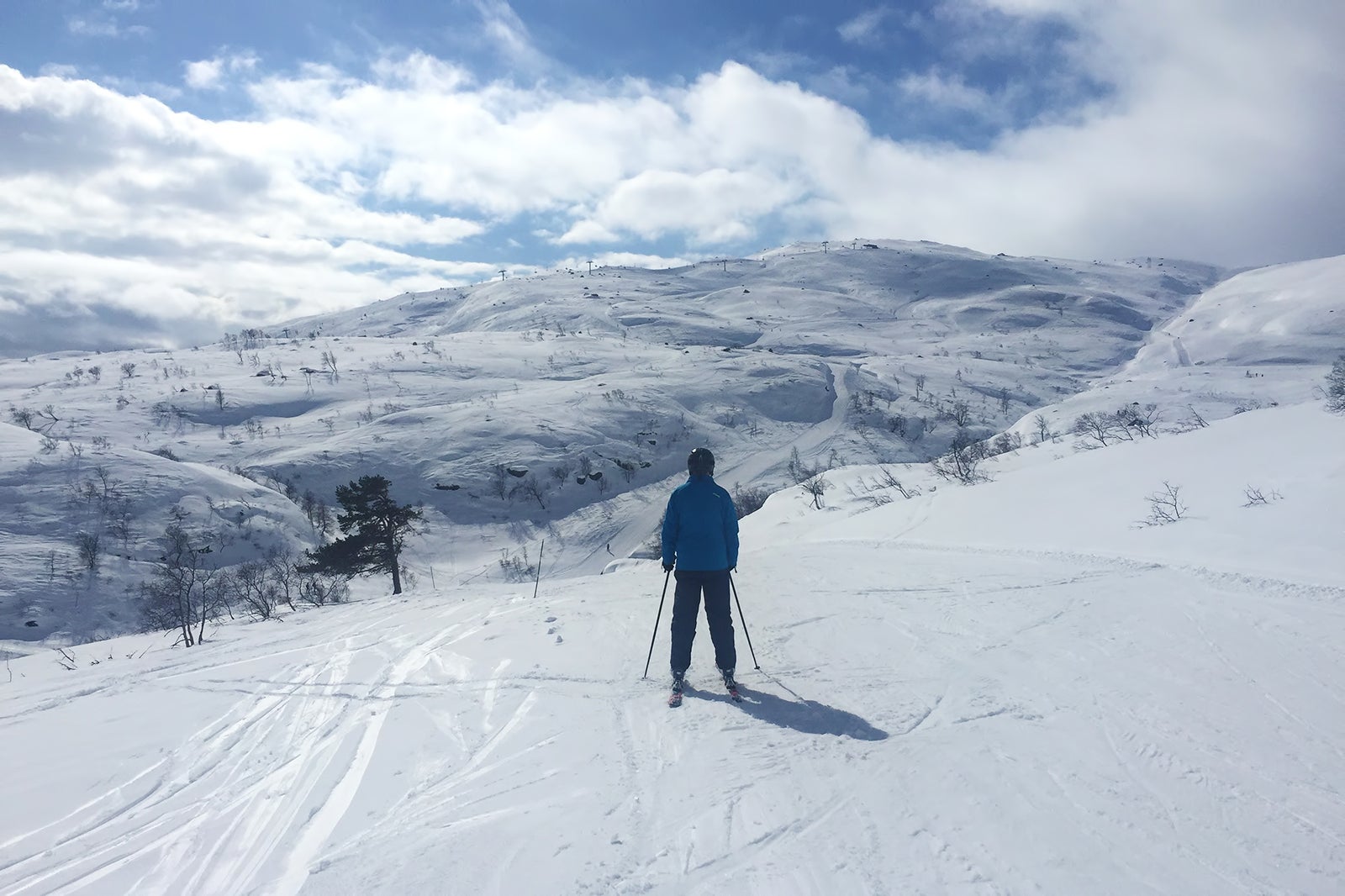 An hour and a half by car from Stavanger takes you to the Sirdal ski resort, which is the largest ski resort in southwest Norway. The resort has nine lifts and 22 slopes, several terrain parks and two children's areas, so it really does have everything you need for a fantastic skiing experience with the whole family.
If you're looking for a little extra speed and excitement, there are fantastic four-wheel drive areas and good opportunities for summit hikes. If you prefer things a little calmer and would rather strap on your cross-country skis, you can look forward to almost 200 km of well-trodden trails in wild and beautiful scenery.
Location: Sirdal, Norway
Phone: +47 51 20 81 80
6
Old Town Christmas Market
Magical Atmosphere in Old Town at Christmas
If you happen to be in Stavanger in December, you should take a trip to the traditional Christmas market in the old town to experience the bustling crowds and the magical pre-Christmas atmosphere.
During the Christmas market, the streets, buildings, cafés and museums of the old town are decorated and stalls are set up with arts, crafts and other unique goods, so there's plenty of opportunities to find the perfect Christmas gift here. Every year both residents and visitors flock to the market to take part in the Christmas tree decorations and various handicraft activities - and not least to see Old Stavanger spruced up in its finest Christmas decorations.
Location: Old Stavanger, Stavanger, Norway
7
Cruise on Lysefjorden
A Nature Experience Unlike Any Other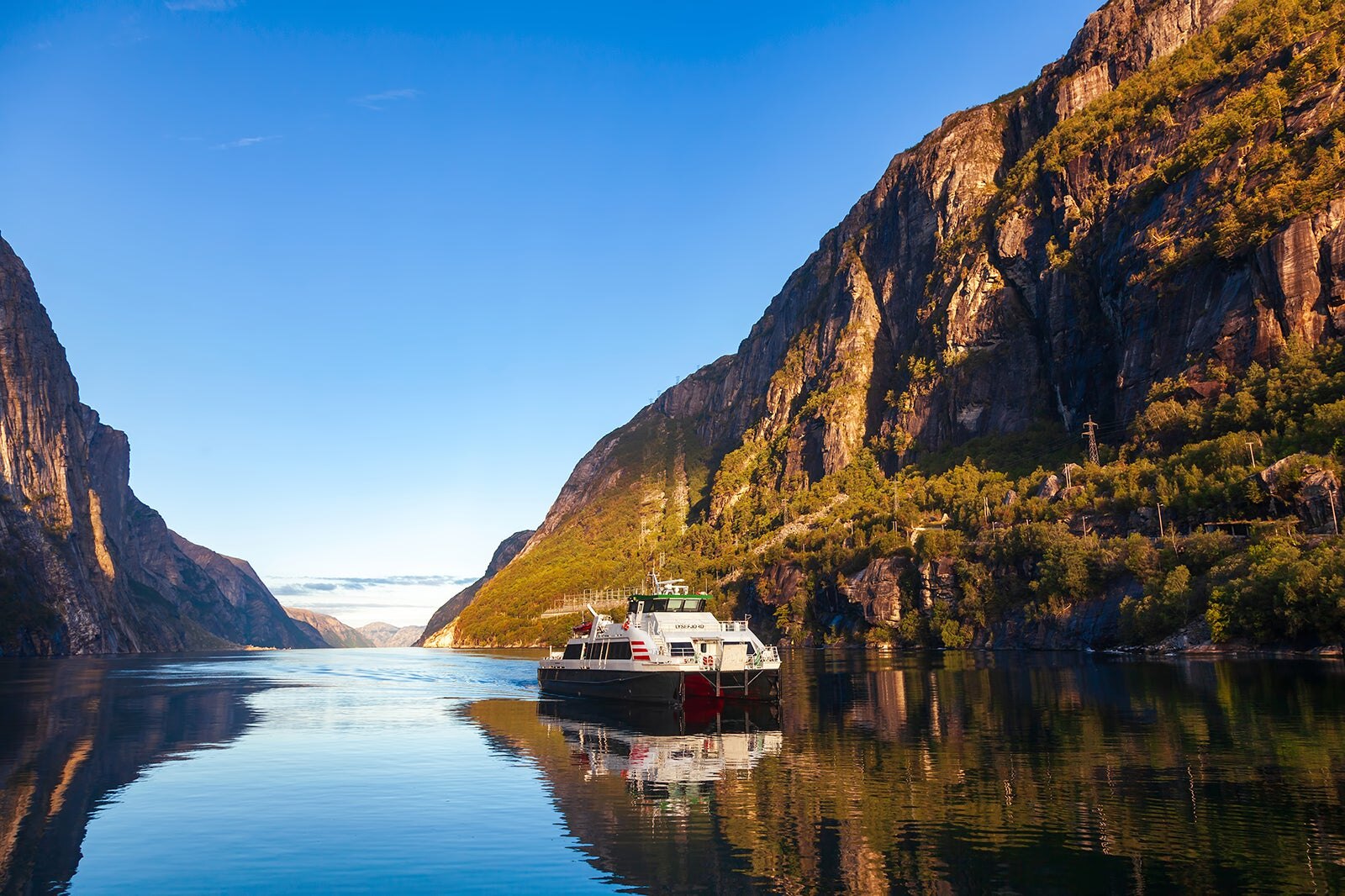 No one can guarantee that snow will settle in Stavanger, but when the winter weather turns out at its best, a winter cruise on the Lysfjord is an experience you'll never forget!
There's something special about sailing through the beautiful fjord landscape in the winter light and admiring the majestic Pulpit Rock from the sea side, while you sit tucked up and warm on board. And if long to see both the Lysefjord and Pulpit Rock in their winter glory, there's a combined trip available that includes both a cruise and a guided hike to Pulpit Rock itself.
8
Ice Skating
Skating Fun for Both Young and Old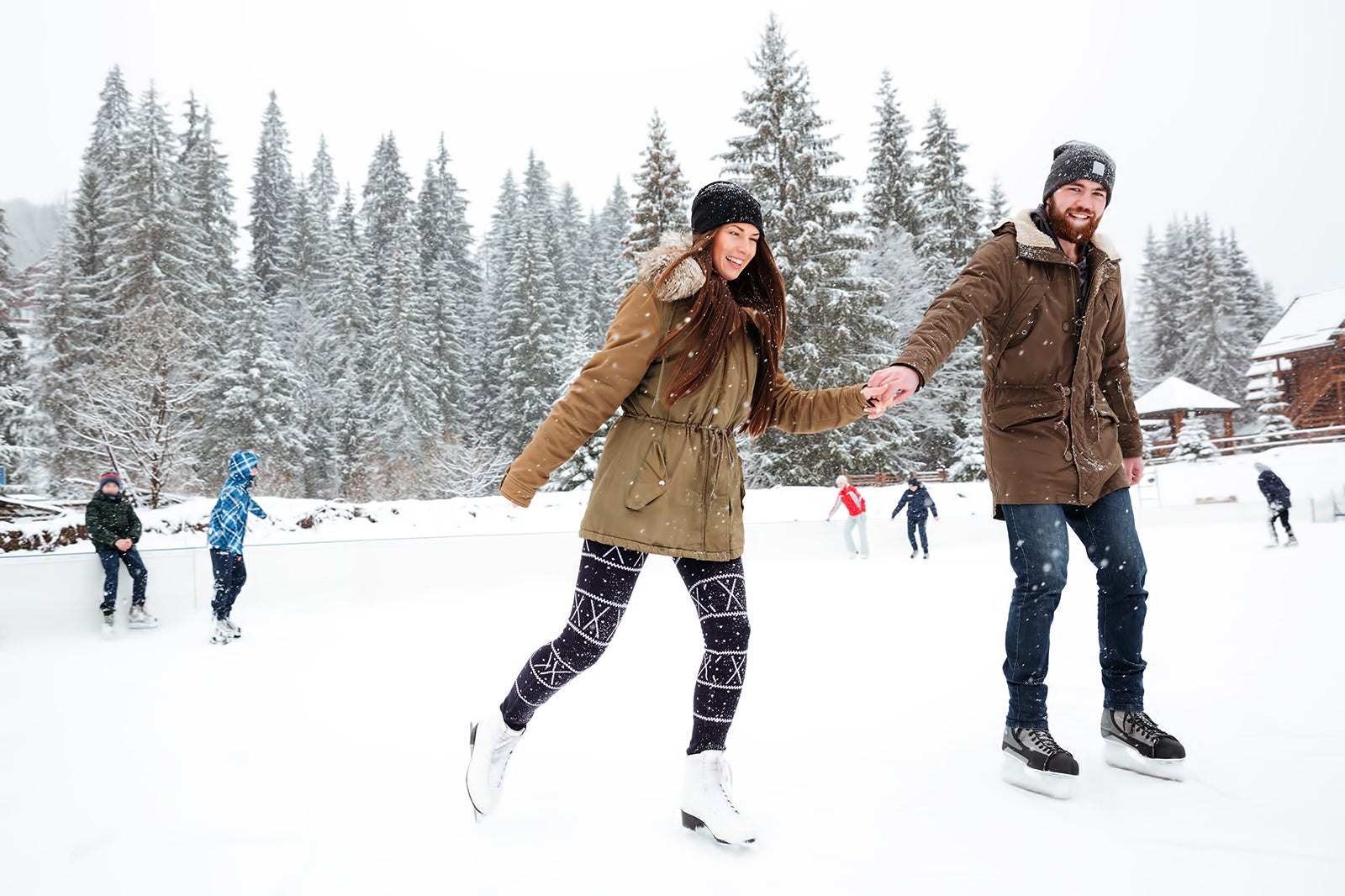 If you love ice skating, Stavanger has several artificial ice rinks, including Sørmarka Arena, which is an indoor arena with various surfaces for curling, ice hockey and ice skating.
These include Pingvinbanen, a popular rink for children of all ages, but which is specially adapted for the youngest skaters. And if it gets cold enough for the water to freeze, the city can also provide its very own real ice rinks. Skating on a lake in open scenery has its own unique charm - just remember to check that the ice is safe before you go out on it!
9
Guided Snowshoe Tour
An Alternative Way to See the Winter Landscape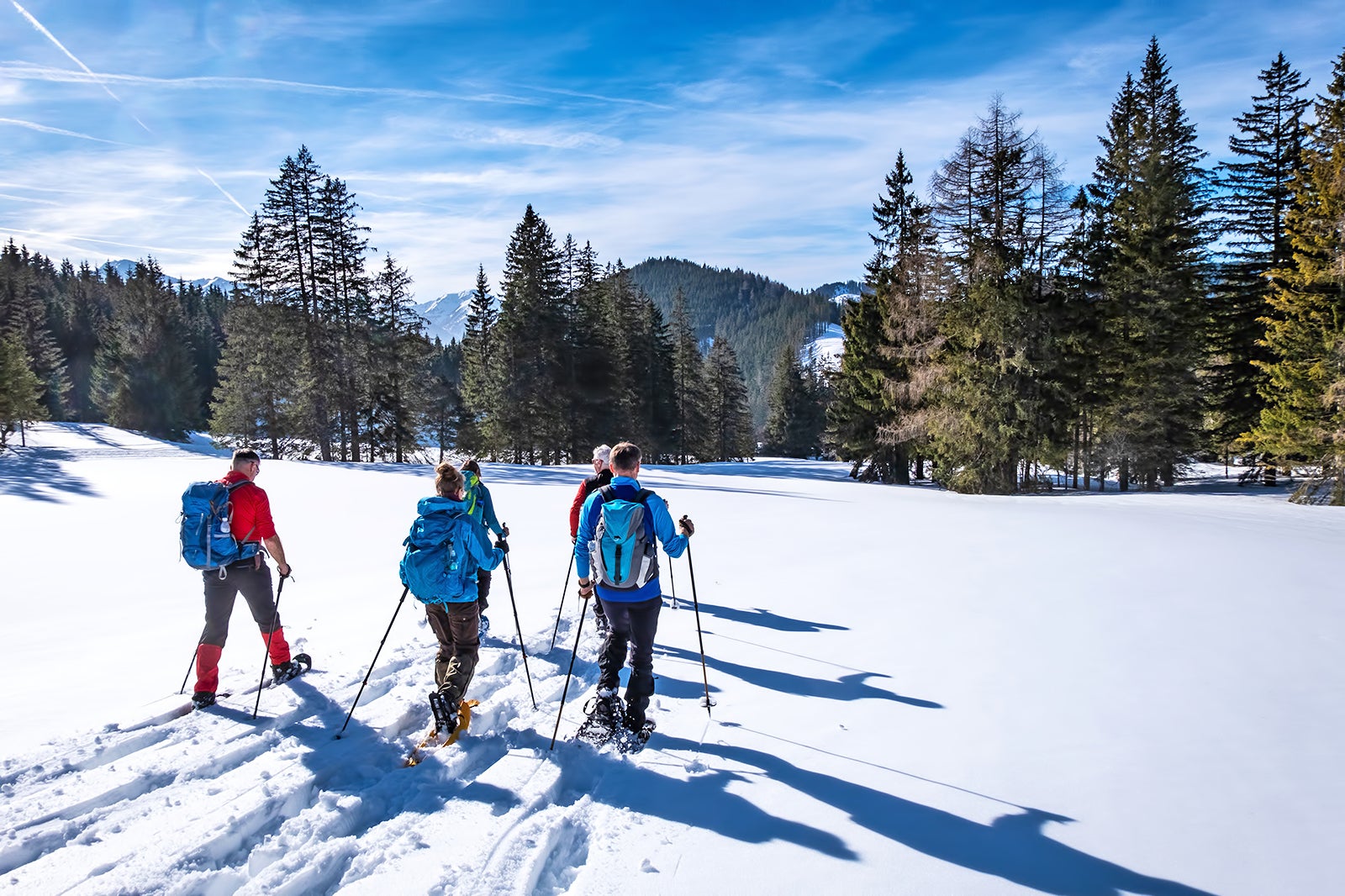 If you've never tried snowshoes before and are looking for a slightly different winter experience, a guided snowshoe ride may be right up your street.
Although the snow conditions are not always the best in Stavanger, the snow-capped mountains are just around the corner, even in spring, and a guided snowshoe tour will usually take in the areas with the best snow. Both day trips and longer trips spanning several days are possible. Whichever you choose, you're guaranteed a unique experience.
10
Skiing in Suldal
Winter Sports in Magical Surroundings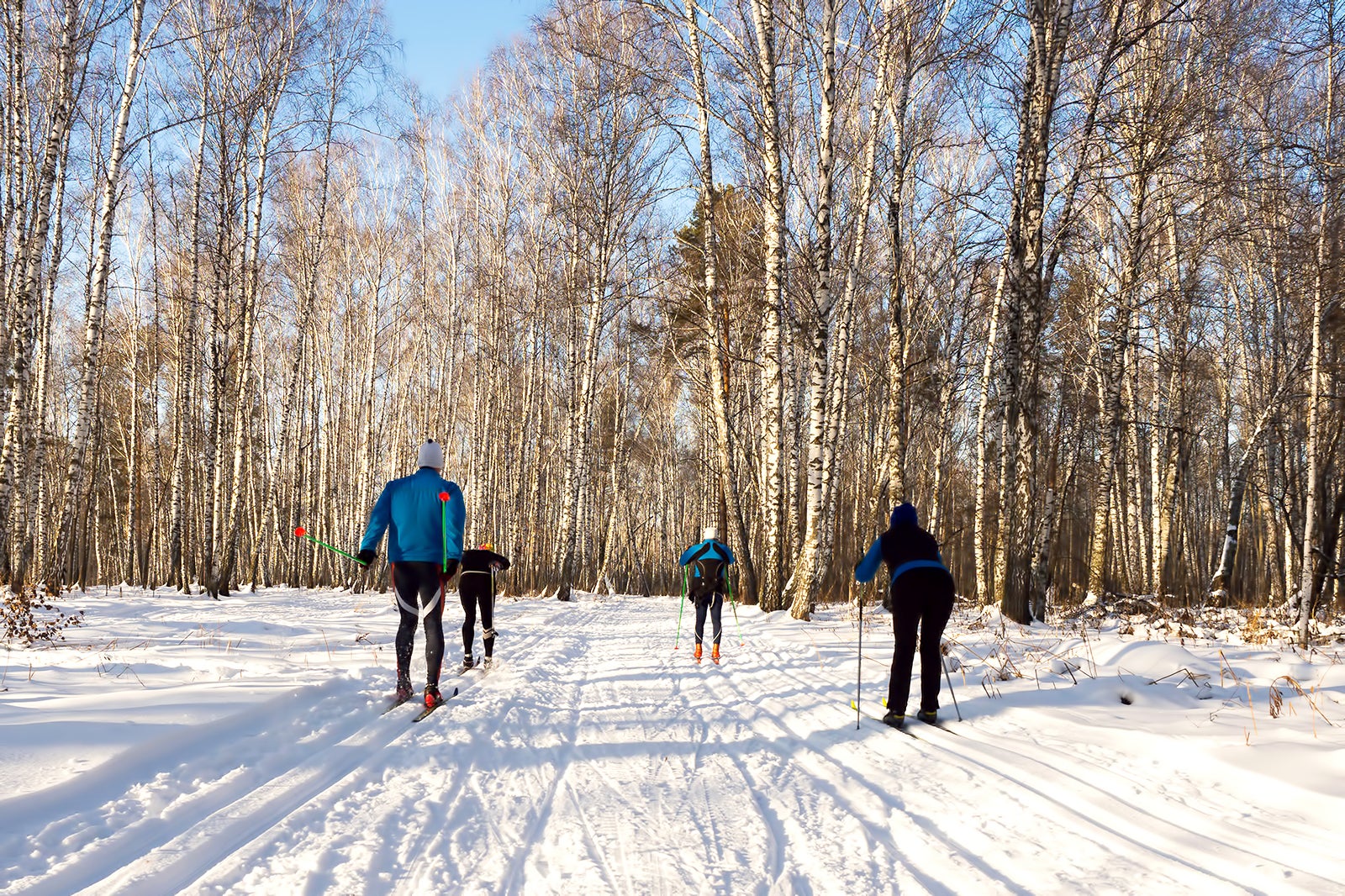 A drive of around 3.5 hours takes you to Suldal, a popular area for winter sports. Suldal has Gullingen ski lifts and several of slopes with different levels of difficulty.
The place also offers opportunities for tobogganing, sleigh rides and dog sledding, so there are plenty of exciting things to try here. If you love cross-country skiing, the options are endless, and you can choose between different graded trails that go from easy to high mountain terrain. In addition to a varied selection of winter sports activities, you are surrounded by magnificent landscape that looks almost magical when covers in its white winter blanket. What more could you wish for?
Back to top