10 Best Things to Do in Bergen in Summer
10 Activities that Make the Most of Summer in Western Norway's Capital
Bergen is a beautiful city where you can spend hours and days sightseeing round its many streets. Still, when summer arrives with sun and heat, it's tempting to get out into the surrounding nature to move your body and fill the senses.
If you're the energetic type, you may want to get into the sea or up the mountains. Or there are the city's many festivals, for those who enjoy entertainment, good food and drink, buzzing crowds and a great atmosphere. You can't go wrong in Bergen and the only thing you need more of here is time.
1
Klatreparken Høyt & Lavt Bergen
High-flying Climbing for All the Family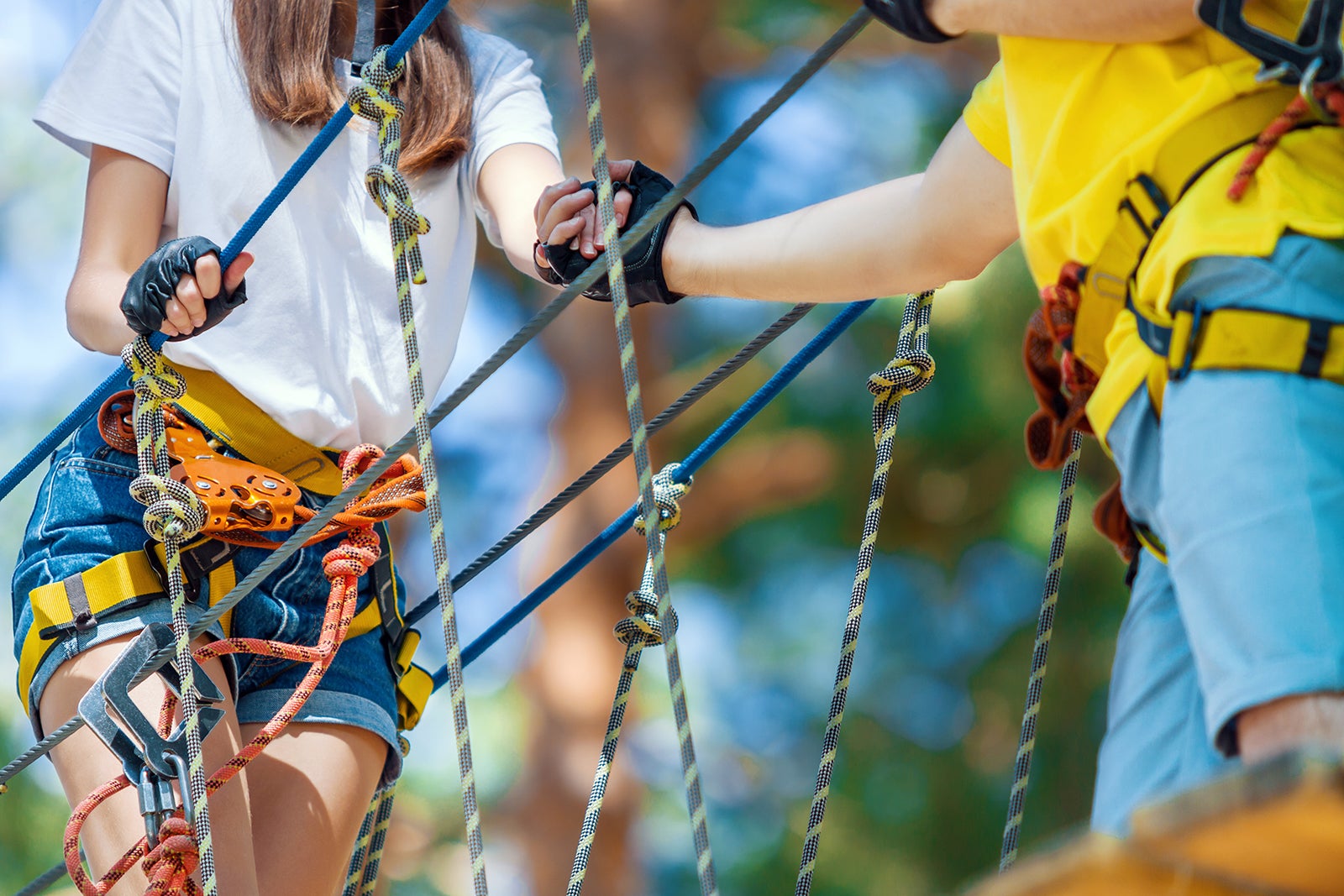 The climbing park Høyt & Lavt Bergen is an activity centre just south of Bergen city centre, with various climbing trails and ziplines for all levels. All visitors are given the necessary safety equipment and training before being let loose.
Many of us have more energy than we spend, especially school-aged children. And adults get a chance to indulge their inner child! If this sounds like you and you feel the urge to put on a climbing harness and fly around the treetops, then take the family to the climbing park Højt & Lavt and release your inner monkey. Hop on a bus in central Bergen and you'll be there in 20 minutes.
Location: Osvegen 141, 5227 Nesttun, Norway
Open: Opening hours vary
Phone: +47 55 10 20 00
2
Byfjellene
Plenty of Highlights for Happy Hikers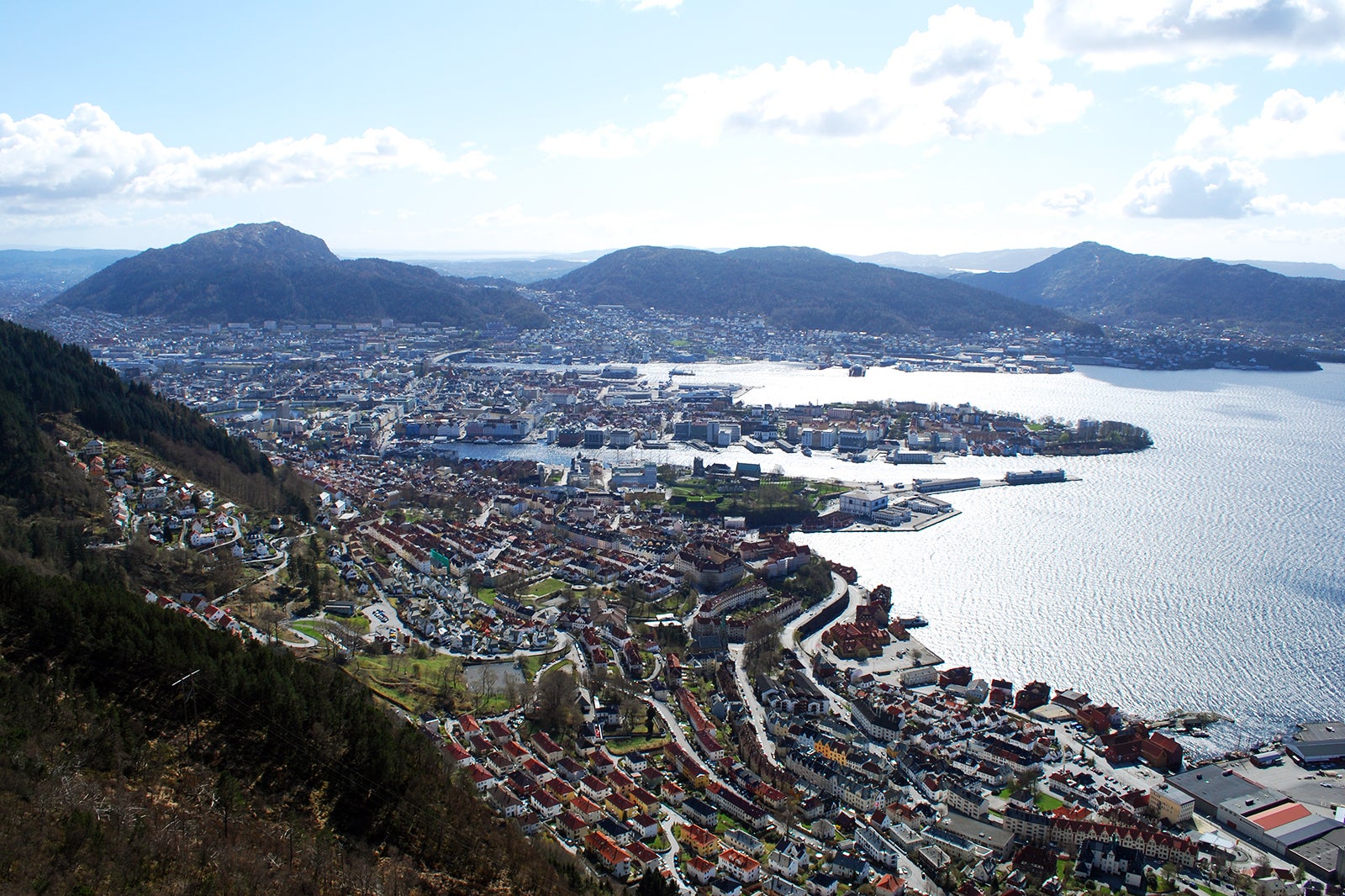 The city mountains in Bergen frame the city beautifully, but are even nicer up close, so lace up your hiking boots and let's go! Fløyen is the closest and most visited city mountain, but why stop there? Set aside half the day, continue to Rundemanen and follow the marked path across the Vidden to Ulriken, then you can boast that you've completed a classic day out in Bergen.
Other alternatives are the peaks in the west. Løvstakken, close to the city, offers a myriad of paths, and the shipping route's foremost landmark, Lyderhorn, has a magnificent view of the fjords and the archipelago outside Bergen. Enjoy the long summer days for all they're worth, and extend the trip to just before midnight for a hiking experience with a difference.
photo by Shark (CC BY-SA 3.0) modified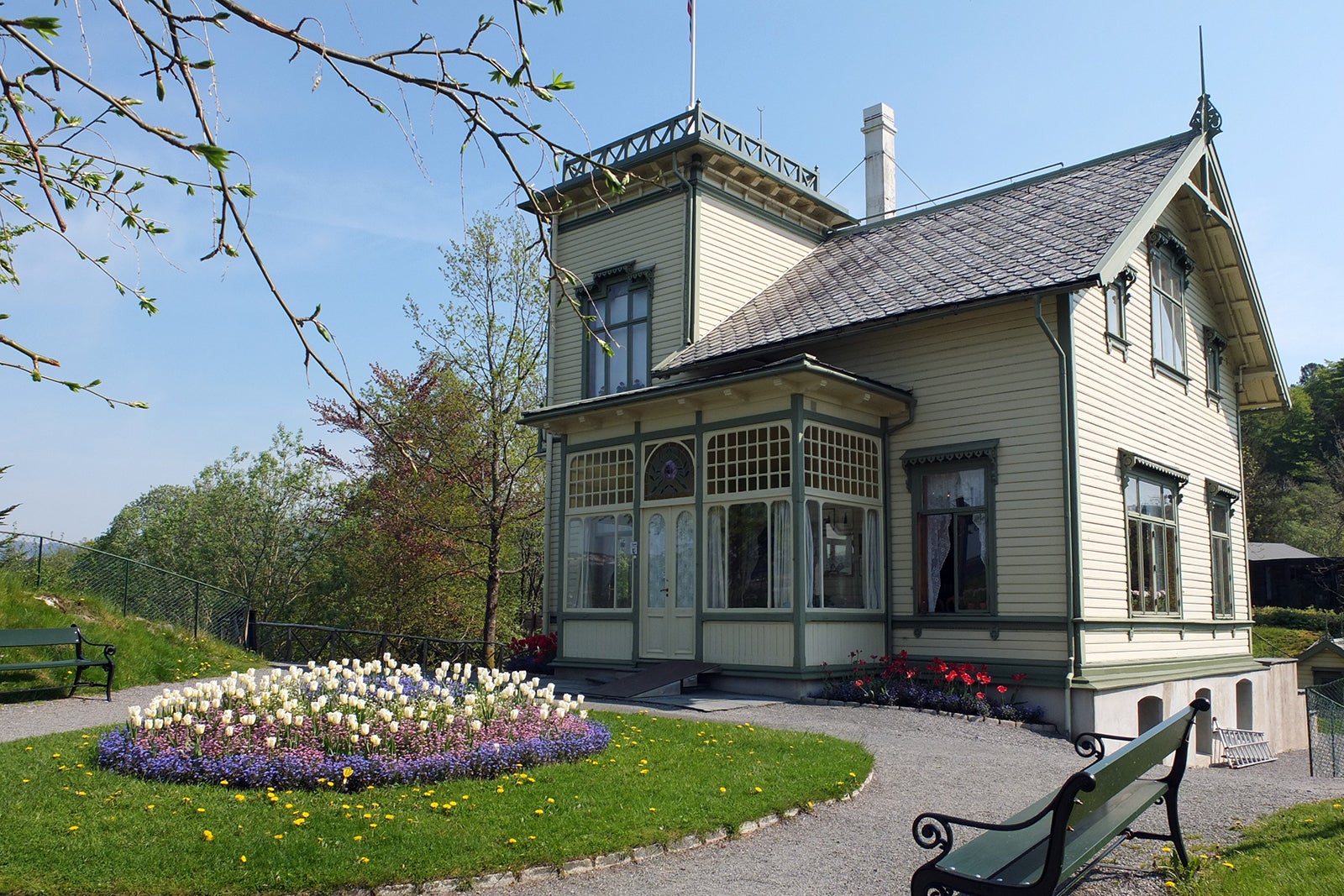 Troldhaugen was the home of the world-famous composer for many years and since his death it has been a place of pilgrimage for music lovers from far and wide. Here you can look around the living rooms and lounges that are decorated exactly as they were when Grieg lived, walk around the green property, and look into Komponisthytten where he worked and found his inspiration.
A building was recently erected with a small museum and a fantastic concert hall for chamber music. The museum gives you a nice introduction to Grieg's life and work, but the experience is not complete without live music, so take in one of the lunch concerts arranged daily in the summer, which includes Grieg's own piano music and occasionally also a choir performance.
Read more
Location: Troldhaugvegen 65, 5232 Paradis, Norway
Open: Tuesday-Sunday: 10.00-17.00.
Phone: +47 55 92 29 92
4
Nordnes Sjøbad
Pool Life in Central Bergen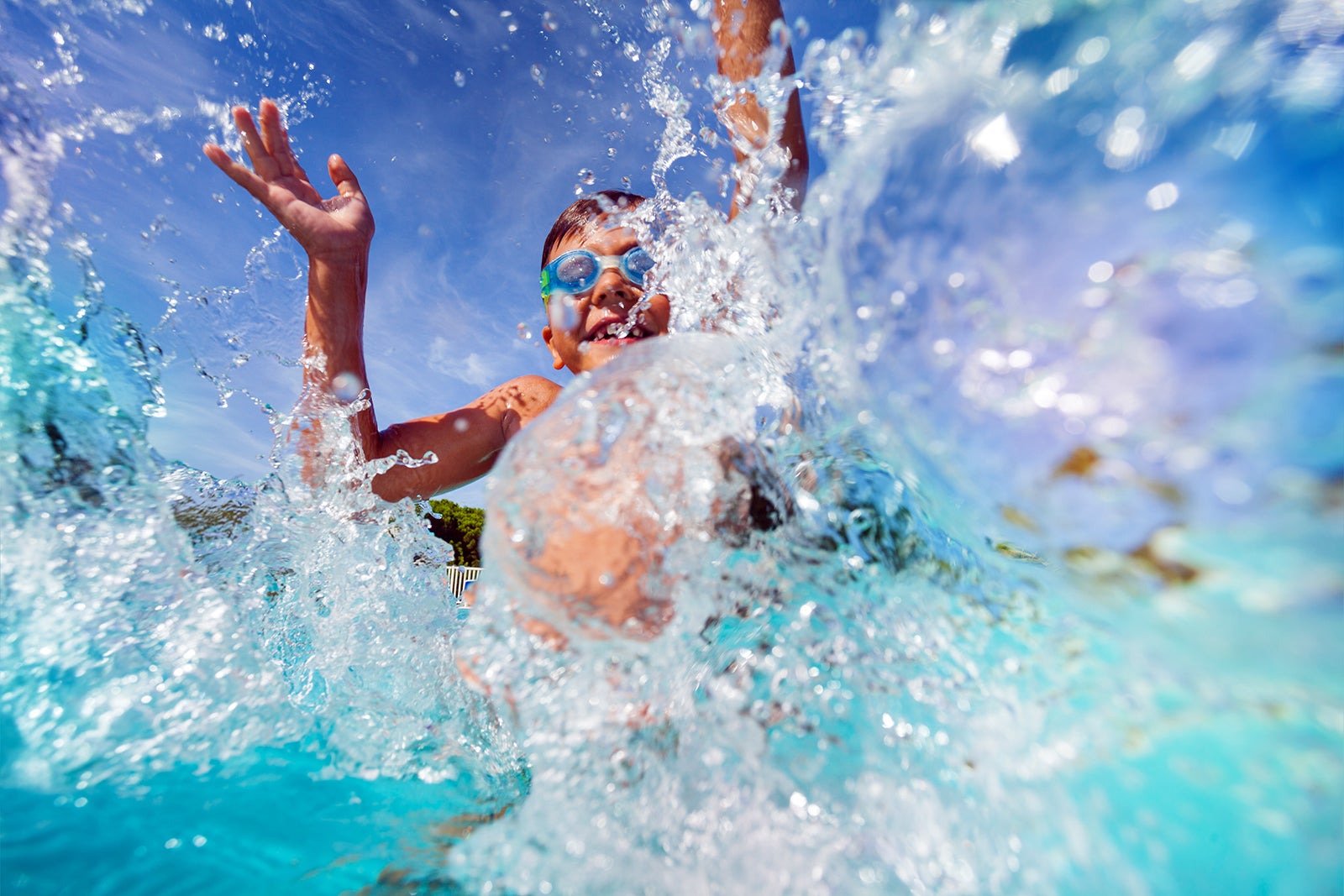 The Nordnes bathing area is a small green area in Nordnesparken in the centre of Bergen, which has an outdoor pool for all ages, lawns where you can sunbathe, and a pool with a diving board. The heated pool attracts hardy local bathers and swimming enthusiasts all year round, but most people tend to come here in summer when in the sun is out and the fjord approaches 20 degrees.
When the weather forecast promises a hot day, you need to get there early to nab a spot for your towel as Bergen residents know how to make the most of the sun when it eventually appears. But it can be just as fun to come here on a grey day. With 30 degrees in the pool and a hot sauna, you won't have to worry about your teeth chattering.
Location: Nordnesparken 30, 5005 Bergen, Norway
Open: Monday-Friday: 07.00-20.00. Saturday and Sunday: 10.00–20.00
Phone: +47 46 90 49 65
5
Sightseeing in the Fjords
Exciting Excursion to the Fjord Kingdom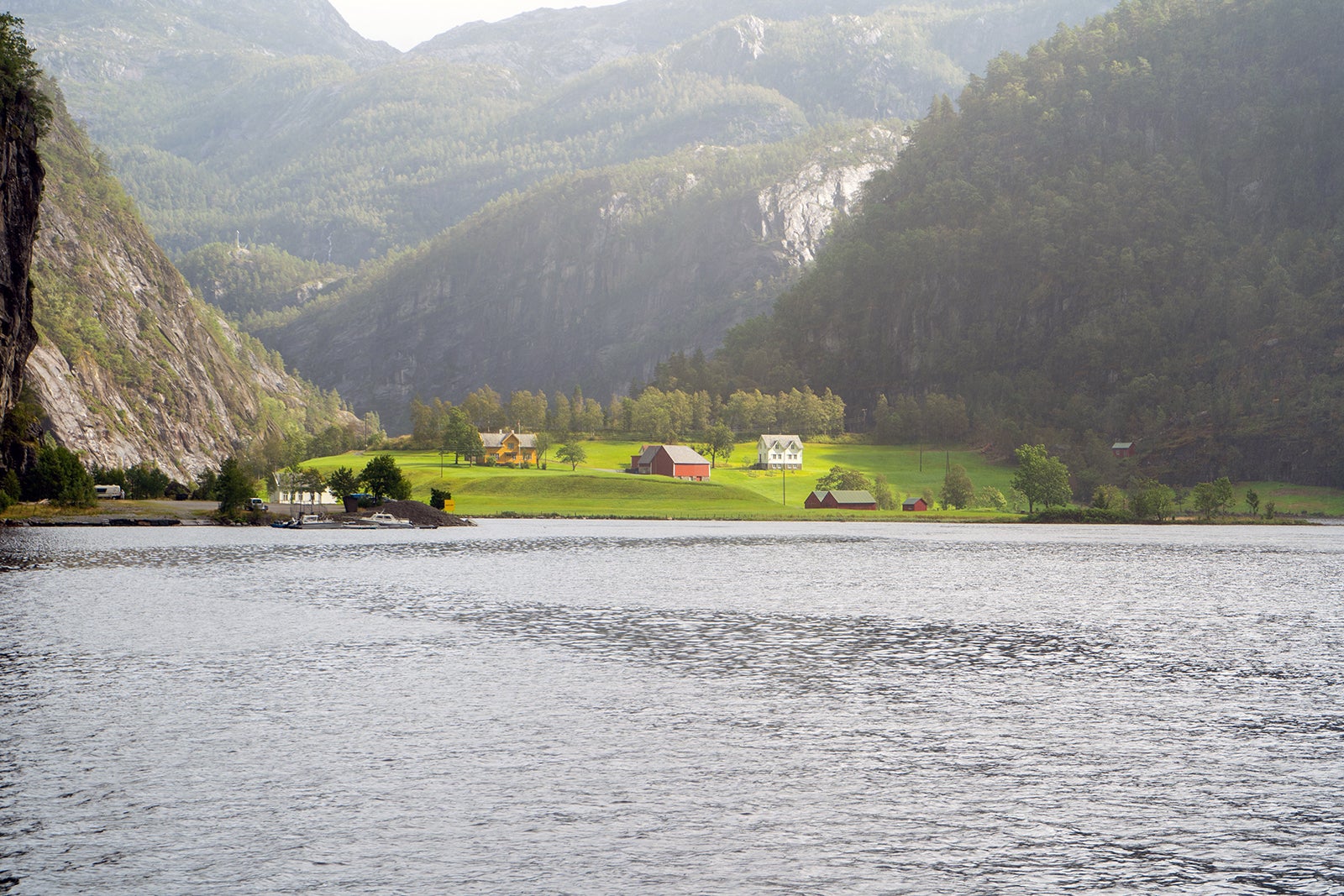 Fjord sightseeing in Bergen and the surrounding area is a great way to look around without spending hours in the car. When you explore new places, you quickly end up clocking many hours on your feet, and after a while, your body needs to recover. This is the perfect time to jump on board a boat and see the fjords.
Options include a three-hour trip from Fisketorget in the centre of Bergen into the Osterfjord to Mostraumen to experience the transition from coast to inland. Sit back and enjoy the western Norwegian scenery with its steep mountains rising from the fjords, the rushing waterfalls and the idyllic small communities on green hills and mountains.
6
Hiking
Varied Terrain and Levels to Suit Everyone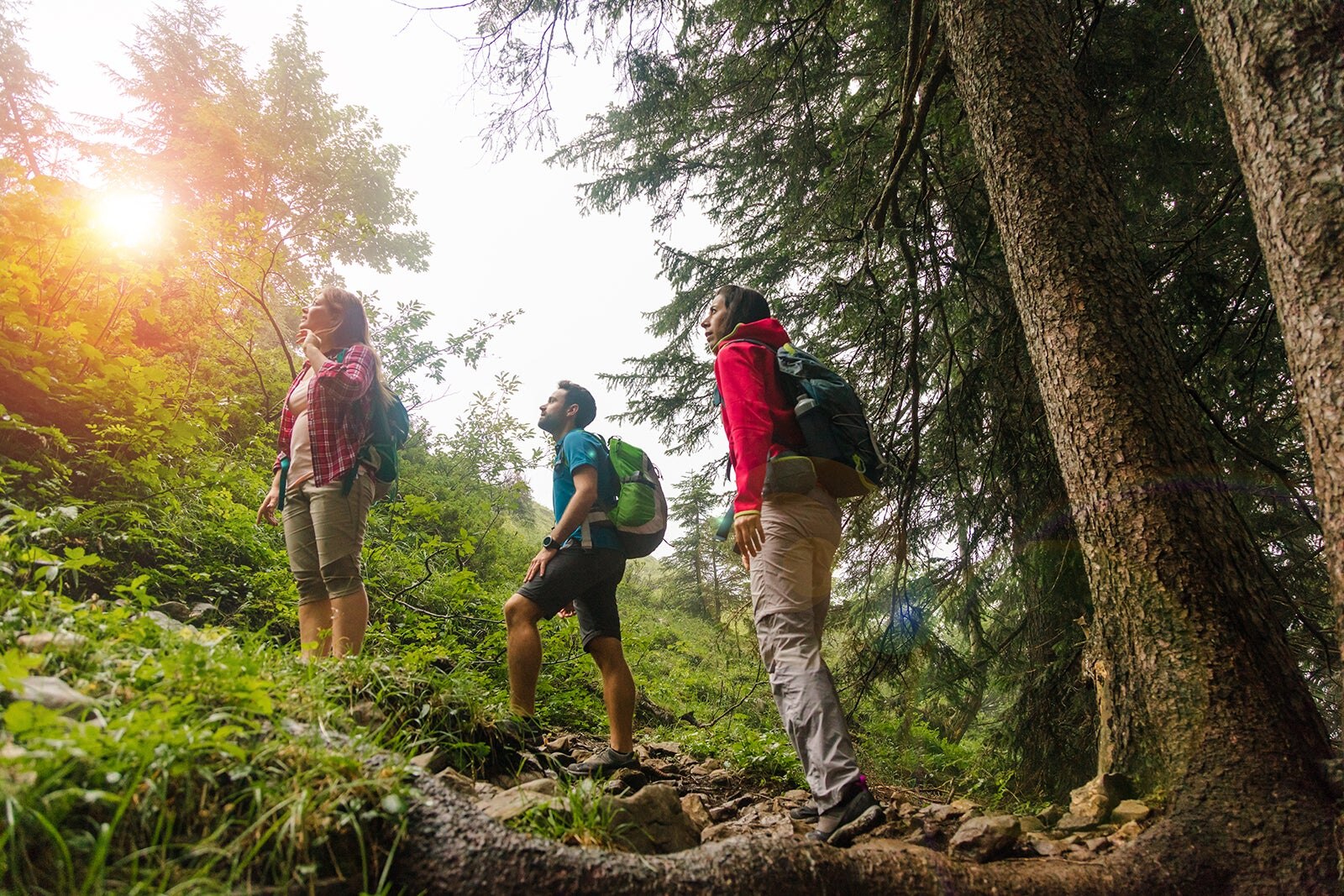 A hike in the local area is all well and good, but sometimes you need something a little more ambitious. What about a cross-counfty hike? As part of Bergen's 950th anniversary in 2020, the municipality created the Jubilee Trail - a hiking route of just over 50 kilometres from Fana to Åsane. Expect to spend 22 hours in total on this hike, which means it's okay to split it into eight more manageable stages.
Another long and beautiful day trip is Gullfjellstoppen, which with its 987 metres is the highest peak in Bergen municipality. You can tackle it from many different sides, but the most satisfying one is probably to walk along the cairn row from Nesttun via the top to Trengereid. Shorter and faster routes from Gullbotn or Osavatn are also good, breezy experiences.
7
Stoltzekleiven
Breathtaking Favourite for Active Bergen Locals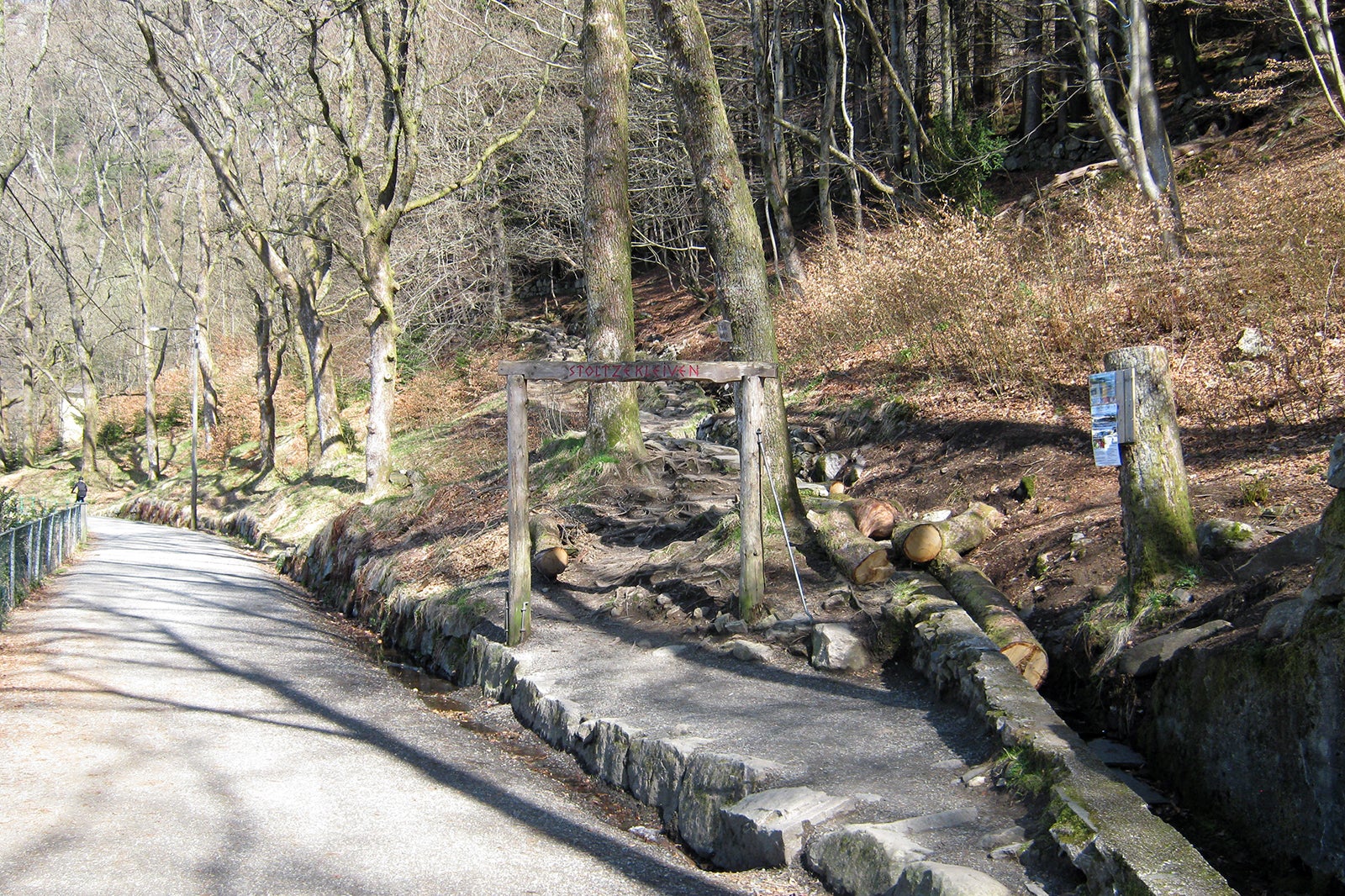 Stoltzekleiven is a short, extremely steep path from Fjellveien above the Sandviken district to Sandvikspilen near the top of Sandviksfjellet. Those with a fear of heights or of getting wind in their hair will never understand why anyone would decide to make the trip to such a vertical terrain, but Kleiven has an irresistible attraction to the more active Bergen residents.
Its fame is mainly due to the uphill race Stoltzekleiven Opp, which was first held in 1979 and has over the years become a popular endurance test. With an ascent of over 300 metres and about 800 steps, you should be very proud of yourself if you reach the top in less than 15 minutes. Going down the same road is unpopular, so make the return trip around Munkebotn.
Location: Stoltzekleiven, 5014 Bergen, Norway
photo by Cavernia (CC BY-SA 3.0) modified
8
Zipline at Ulriken
Norway's Fastest Zipline on Bergen's Highest Mountain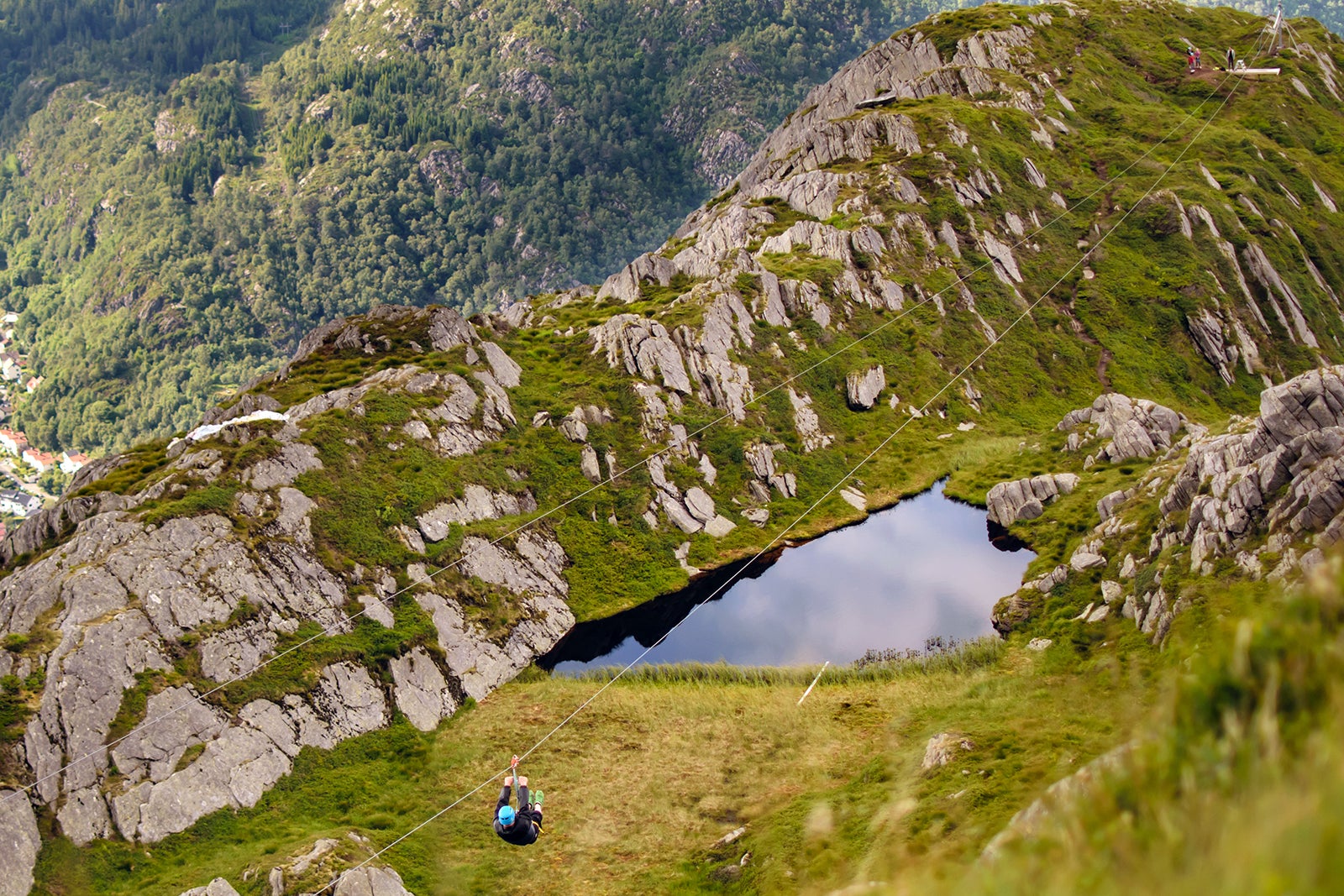 The zipline on Ulriken is for those who think the Ulriksbanen runs too slowly and the mountain top isn't windy enough. It extends from just below the terrace at Ulriksbanen's upper station and takes you on a whizzing 300-metre long soar.
You are of course safe and buckled in, but few will manage the trip without some pretty hefty butterflies in their tummy, which begs the question of what feels best: soaring through the air or arriving at the bottom. If you feel dizzy when you take the Ulriksbanen, you should think twice about whether this is an activitity for you. If flying is your passion, it's a good start.
Location: Ulriken, 5014 Bergen, Norway
Open: Open from mid-April to mid-August. Before the summer holidays Saturday and Sunday: 12.00-18.00. Summer holidays Daily except Monday and Wednesday: 12.00-18.00.
Phone: +47 55 32 55 00
9
Festivals
Festival City of Bergen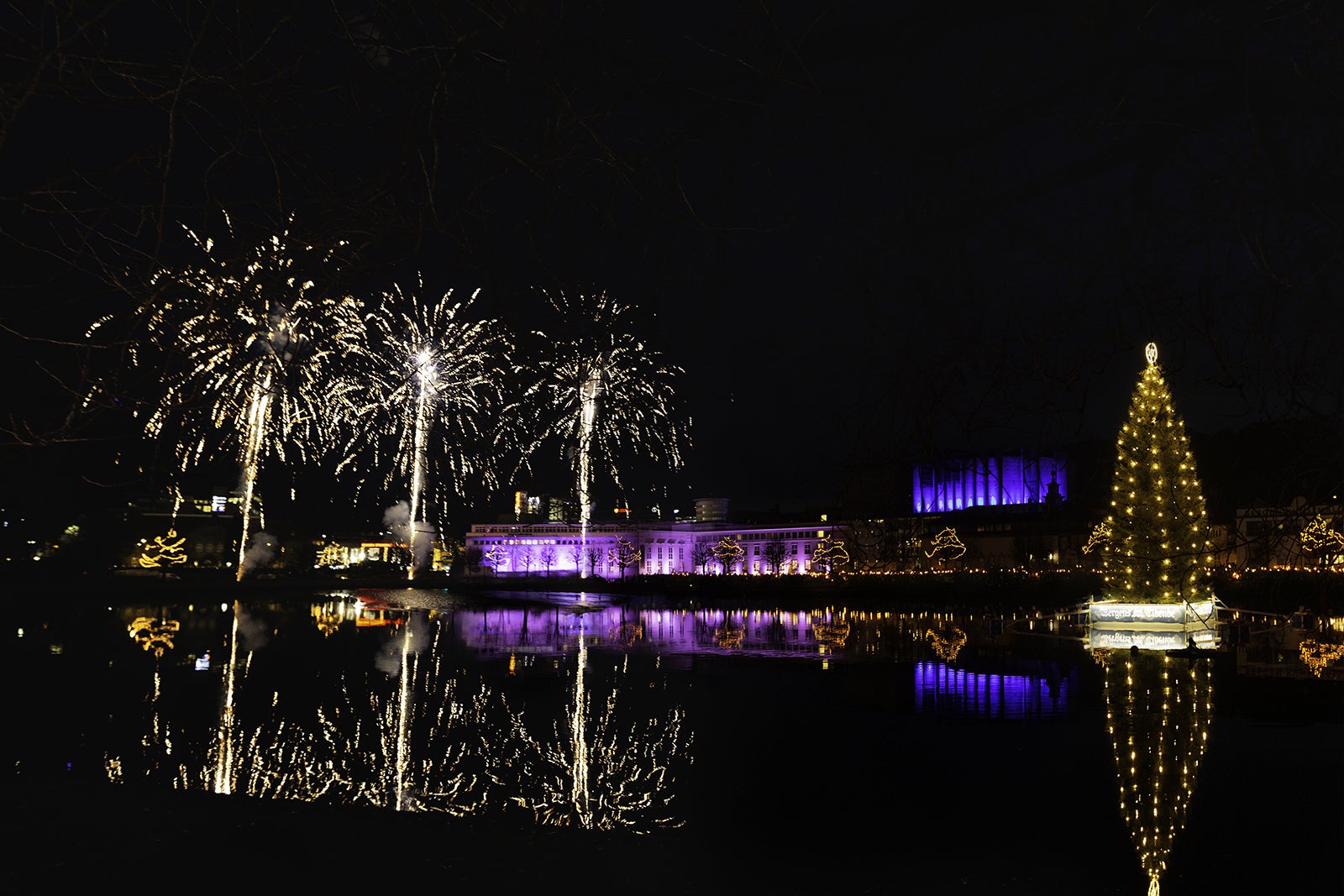 Bergen is a festival city, and the season starts with a bang in May with the city's traditional festival 'Festspillene'. This festival features high-quality music and theatre as well as free outdoor performances that bring the streets to life. The Nattjazzen festival takes place at the same time, also with a wide audience appeal. In midsummer, Bergenfest offers rock, pop and related genres at Bergenhus Fortress, with ever larger names appearing on the programme.
When the holiday season is over, the Bergen Beer Festival and the Bergen Food Festival keep the mood and ambience up. The beer festival is Norway's largest and reflects the enormous growth in the quantity and quality seen in the industry in recent decades. A ticket to the beer festival also gives you access to the food festival and a chance to get to know local food producers and restaurants better.
10
RIB Safari
A Real Speed Experience Along the Coast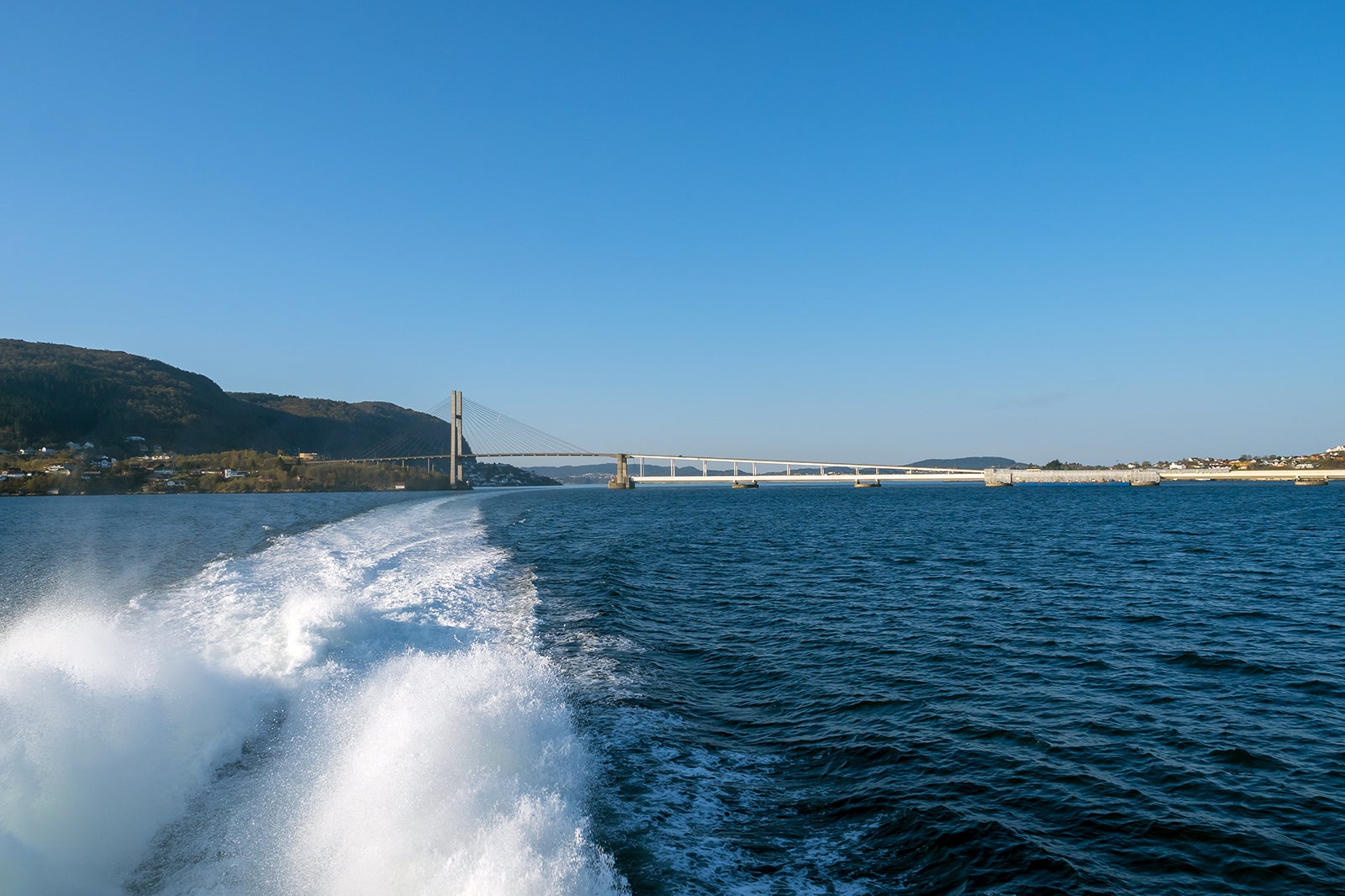 RIB safari in Bergen means waves, salty seawater in your hair and close contact with the coastal landscape, but first and foremost a real speed experience. RIB boats are inflatable boats with powerful engines, built for great speed and excitement, and RIB safaris are something quite different from a normal fjord cruise.
Participants wear life jackets, so they can sit safely in the open air and almost level with the water's surface as the boat whizzes around the fjord, under bridges and through narrow straits. The trip usually starts with a leisurely cruise in central areas in the city fjord, but then heads out into the open fjords. When the opportunity arises, the captain puts the engine on full force, so the seawater cascades around the bow and adrenalin pumps round your body.
Back to top