Dream Beach is a secluded 115-metre stretch of white sand on the southwestern coast of Lembongan Island, the most popular of Bali's 3 Nusa Islands. The beach is 1 among Lembongan's extensive collection of beautiful and quiet beaches, with a landscape that's mostly comprised of low-lying limestone cliffs and dramatic rock formations. You can enjoy the breathtaking seascapes with bird's-eye views from the nearby cliff edges, or head down to the small cove and dig your feet into the soft sandy shore.
Dream Beach Bali - one of the highlights of 24 Best Things to Do on the Nusa Islands (Read all about Bali here)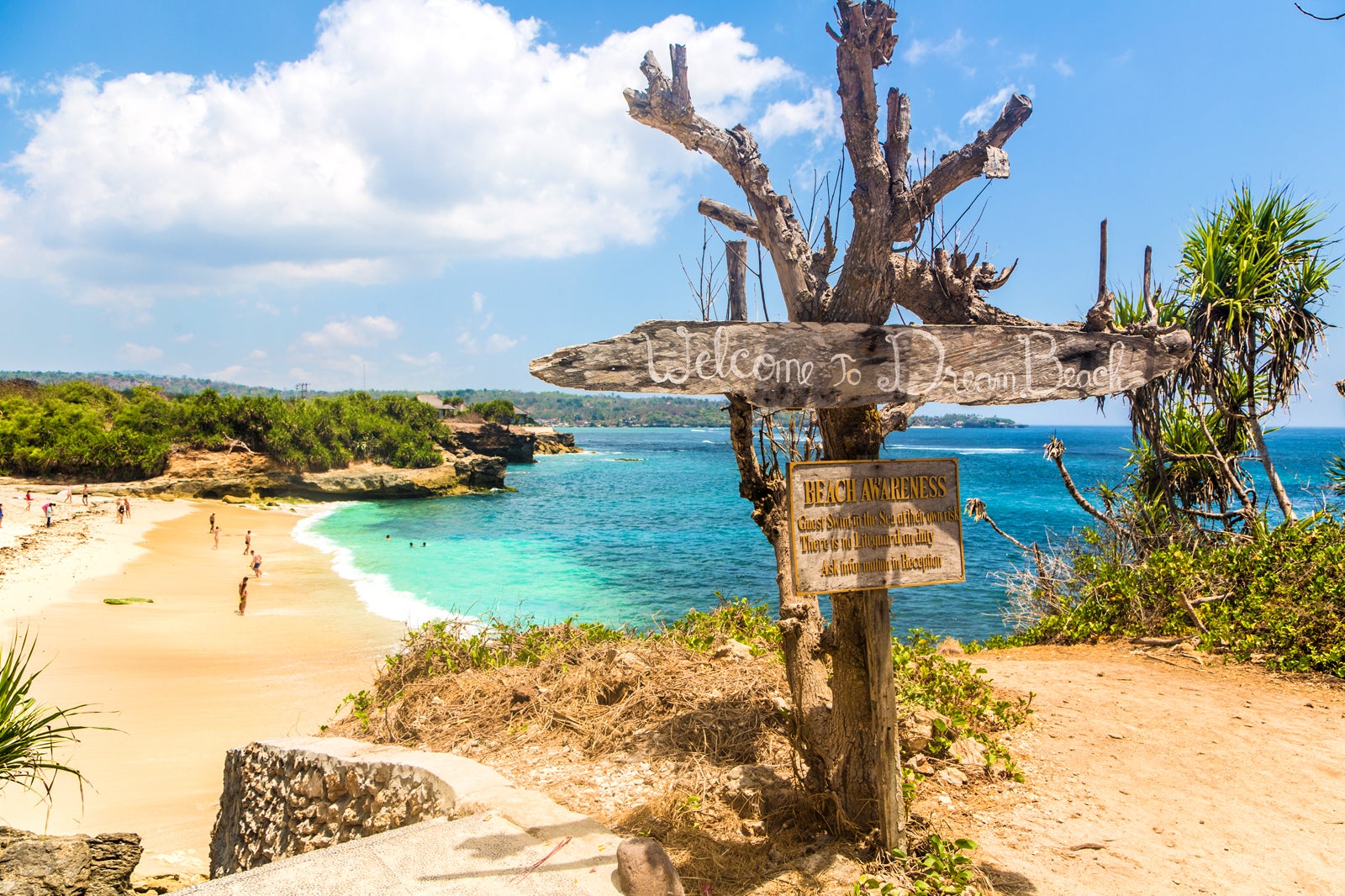 Highlights of Lembongan's Dream Beach
The blue waters off Dream Beach are clear and great for swimming during low tide, but extra care should be taken as it can get pretty rough since it faces directly out into the Indian Ocean. Parts of the beach are pretty rocky and it's best to avoid these bits if you're going to wade out into the waves.
While Lembongan's most popular side is its western coast, with sea-view hotels and villas set along the village of Jungutbatu, Dream Beach is far from the crowds. Nearby, you can find the thatched roof, castaway-style Dream Beach Huts and Dream Beach Kubu hotel among the few accommodation options available.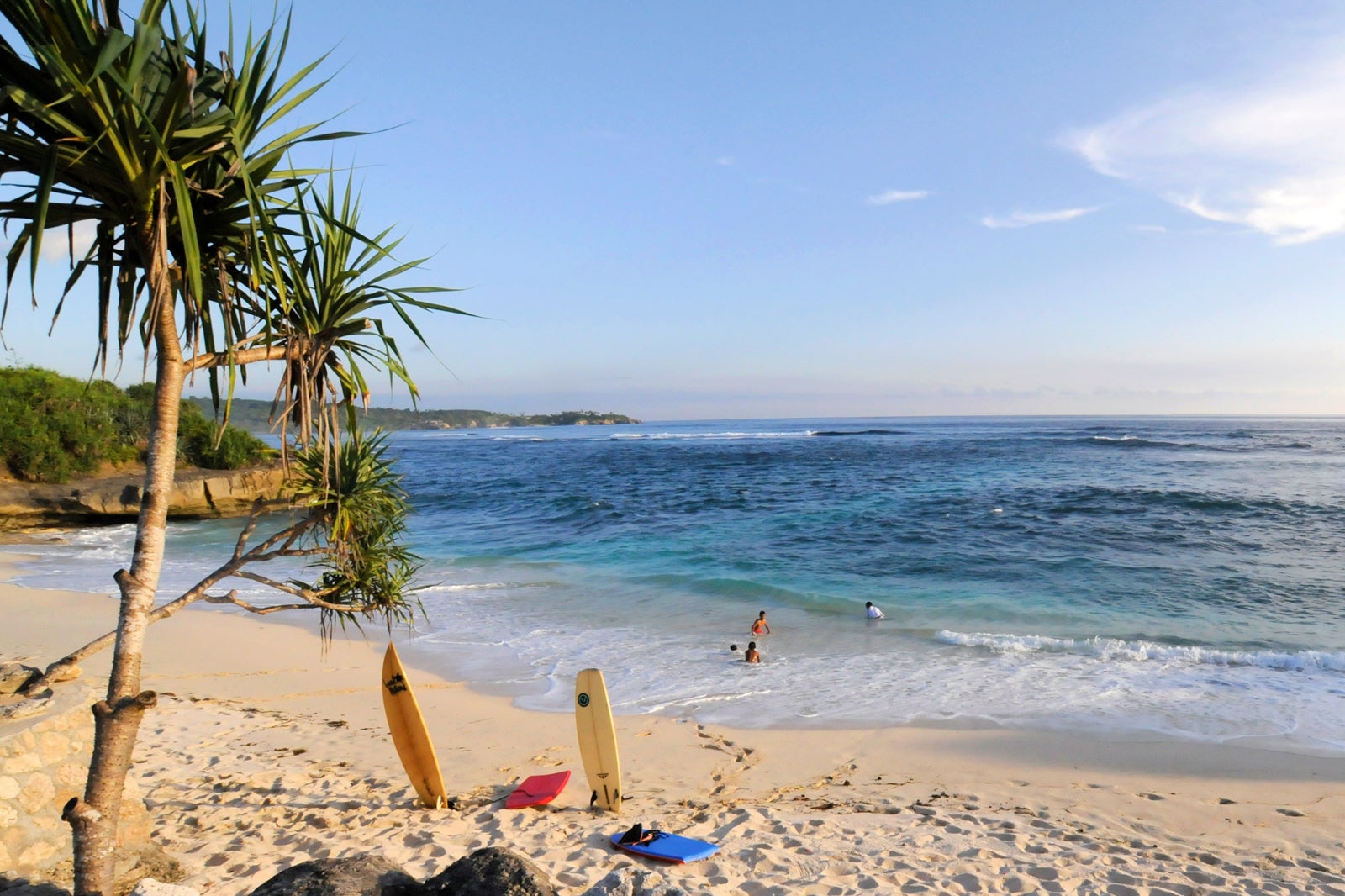 A few spots offer cocktails and local light bites along Dream Beach, such as the Dream Beach Huts' own Café Pandan, with its cliff-top pool and loungers. Head there between 4pm and 6pm for happy hour. Towards the end of the year, as the sun leans slightly south during the southern equinox, you can expect Dream Beach to be a great spot for wonderful sunsets.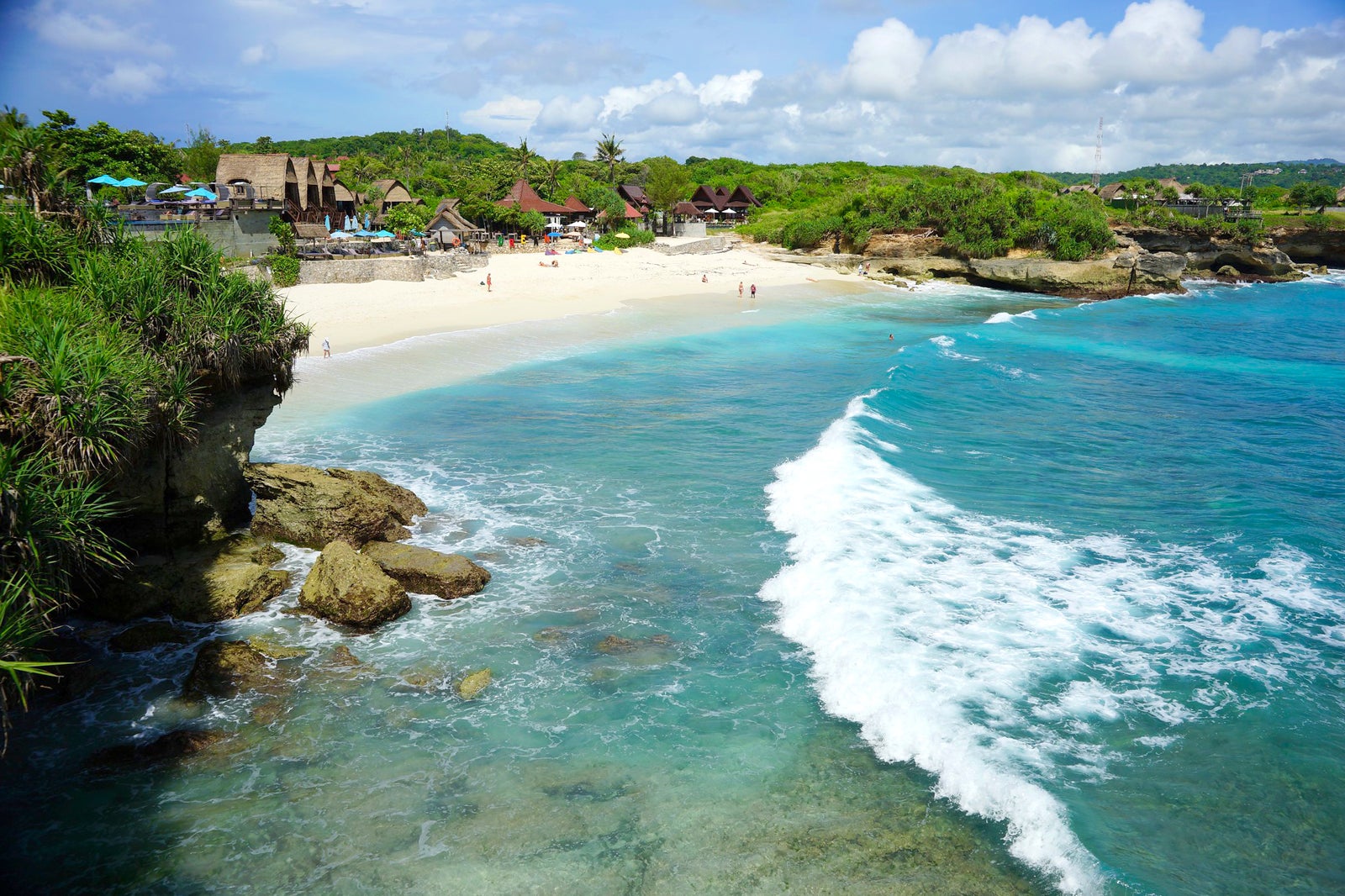 Dream Beach Bali
Location: Lembongan Island, Jungutbatu, Nusapenida, Klungkung, Bali 80771, Indonesia
Back to top