10 Best Things to Do After Dinner in Oxford
Where to Go in Oxford at Night
Looking for the best things to do after dinner in Oxford? You'll be spoilt for choice as there's always plenty going on in this lively student town. And it's not just about the buzzing drinking scene, either – you'll find everything from performance arts to stand-up comedy and game cafes to keep you entertained.
Although sightseeing in the City of Dreaming Spires – with its world-famous university, bustling high street, and verdant botanic gardens – is more of a daytime pursuit, that doesn't mean you have to call it a day once dinner is done. Read on to discover our guide to the best places to go in Oxford at night.
1
Oxford Playhouse
A popular performing arts centre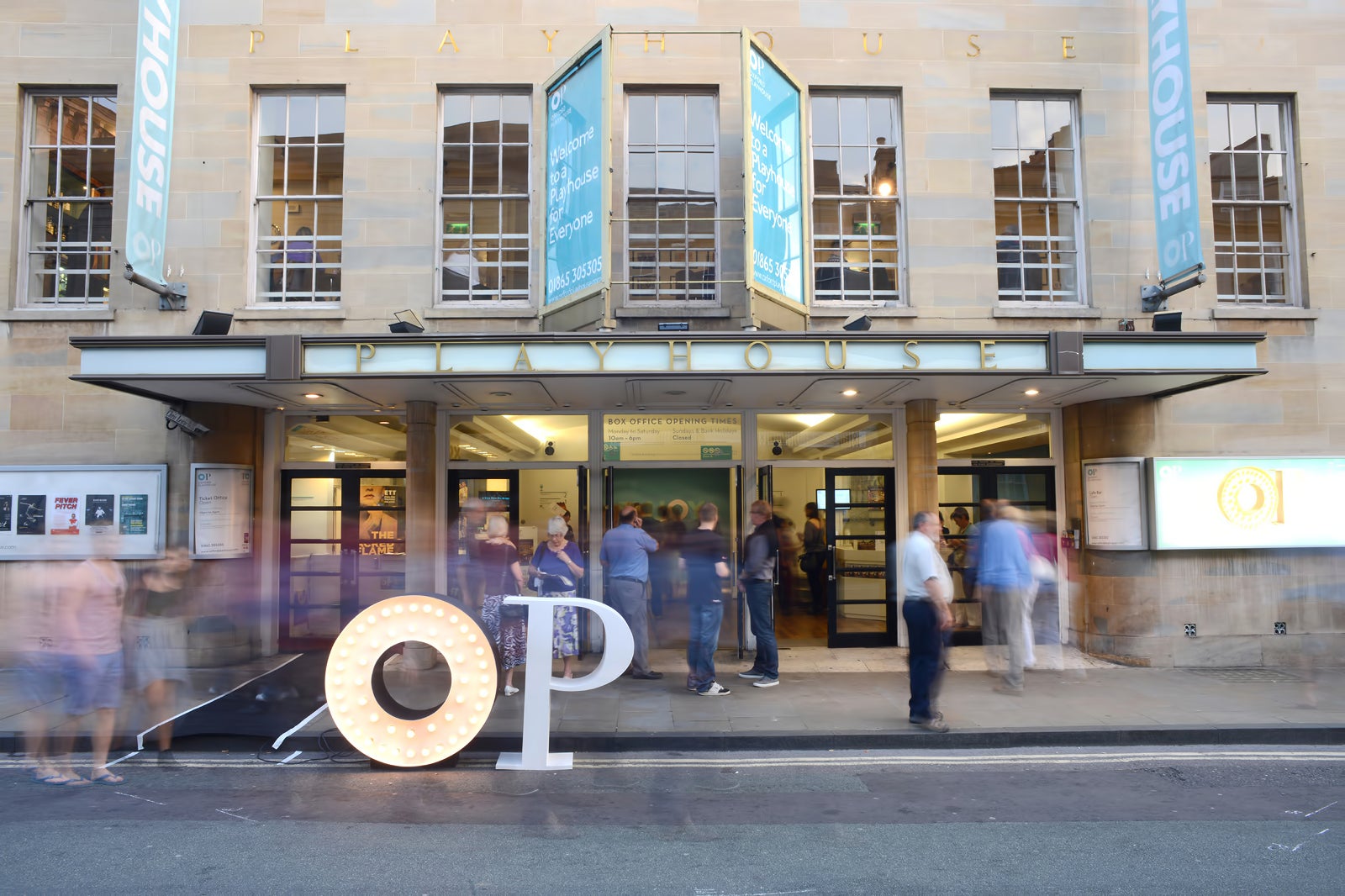 The Oxford Playhouse is an essential stop for theatregoers visiting the city, with a broad range of performances scheduled right throughout the year. From dramas to family shows, contemporary dance, comedy, and poetry, the playhouse ethos is to create a cultural space to suit every taste. If you happen to visit in December, their famous pantomime is a slapstick delight for the young and old.
Every seat in the refurbished 1938 building affords excellent views of the stage and has plenty of extra legroom to cater to taller guests. Two bars, one upstairs and one down below, serve well-priced drinks at the intervals, although it's standing room only during the most popular shows.
Location: 11-12 Beaumont St, Oxford OX1 2LW, UK
Phone: +44 (0)1865 305305
photo by OxfordPlayhouse (CC BY-SA 3.0) modified
2
Junkyard Golf Club
An eccentric indoor mini-golf venue with a wild apocalyptic theme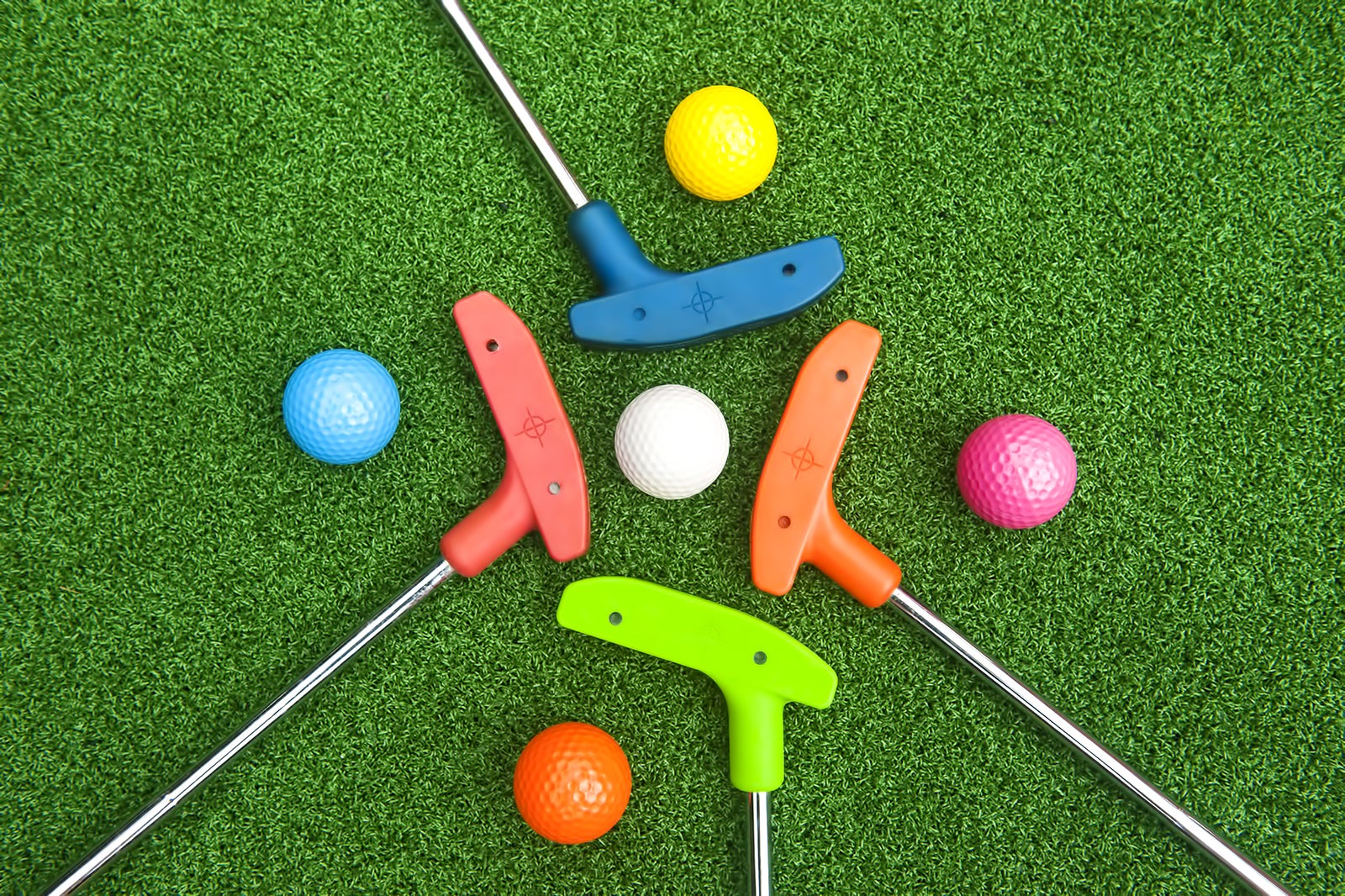 The Junkyard Golf Club isn't your ordinary mini-golf dig as this wild and wacky establishment is known for its off-beat decor. Psychedelic lighting, splashes of zany UV paint, and a post-apocalyptic junkyard setting ensure a good rocking time, regardless of your putting skills.
3 unique themed courses – Pablo (jungle), Bozo (circus), and Gary (scrapyard) – provide punters with plenty of choices. What's more, the fact that alcohol is allowed on the course makes it excellent for kicking off a big night out in Oxford. Some of the obstacles are rather fiendish, so try not to imbibe too much before teeing off.
Location: Castle St, Oxford OX1 1NU, UK
Open: Monday–Wednesday from 4 pm to 11 pm, Thursday from 2 pm to 11 pm, Friday–Saturday from noon to midnight, Sunday from noon to 10 pm
3
Jericho Tavern
A timeless music venue and buzzing pub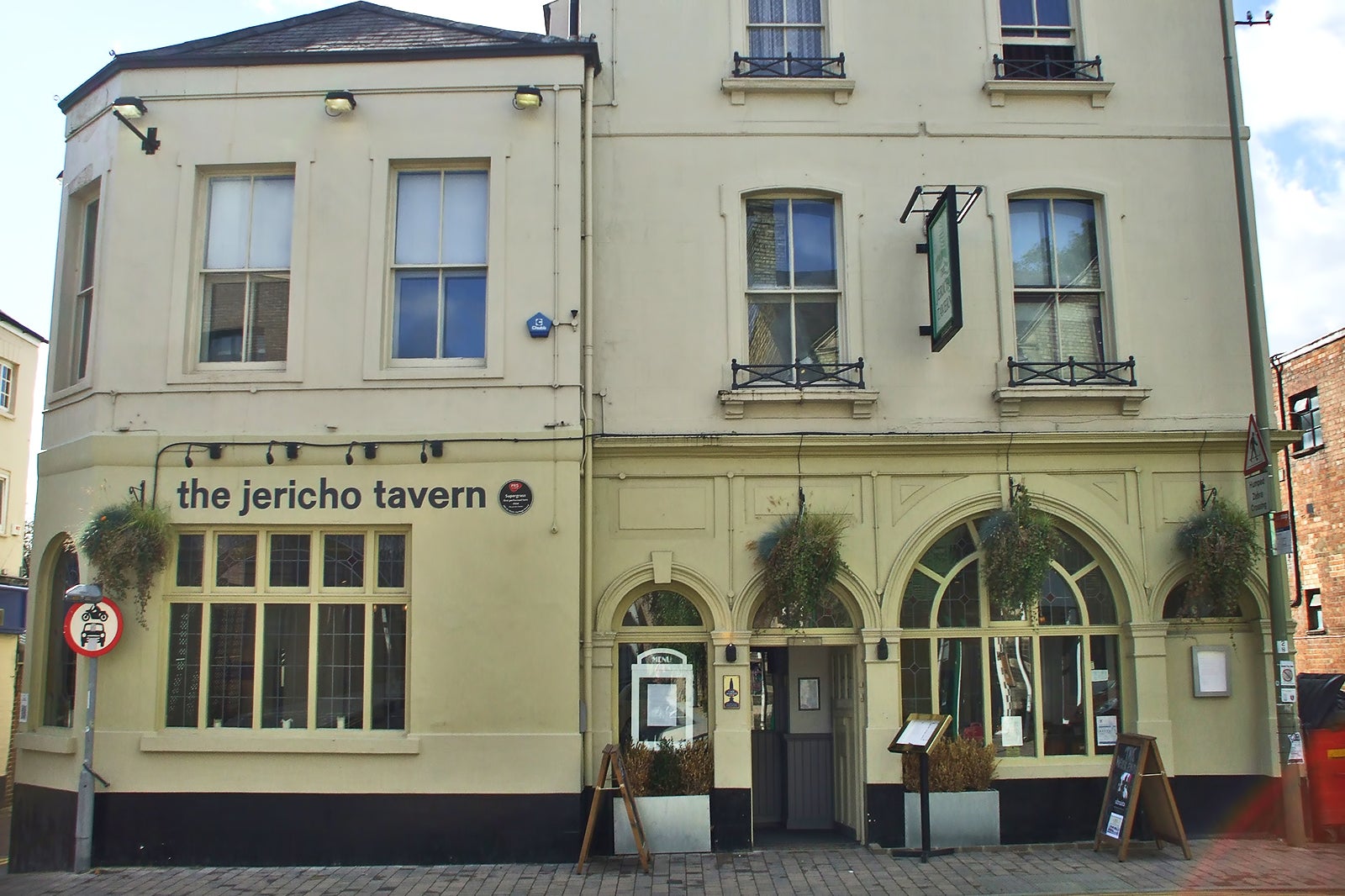 Jericho Tavern is a time-old Oxford institution where scores of well-known bands have taken the stage over the years. Supergrass and Radiohead, for example, turned heads back in the 80s and early 90s, and the tradition continues today with a solid lineup of up-and-coming indie outfits.
Although the liveliest nights – and the best live music – take place on the weekend, Jericho Tavern is a top spot for a pint any time of the week. A quaint traditional façade and chic contemporary décor define the design, while the service and vibe are perpetually on point.
Location: 56 Walton St, Oxford OX2 6AE, UK
Open: Thursday–Saturday from noon to midnight, Sunday–Wednesday from noon to 11 pm
Phone: +44 (0)1865 311775
photo by Owen Massey McKnight (CC BY-SA 2.0) modified
4
Thirsty Meeples
Competitive board games in a friendly environment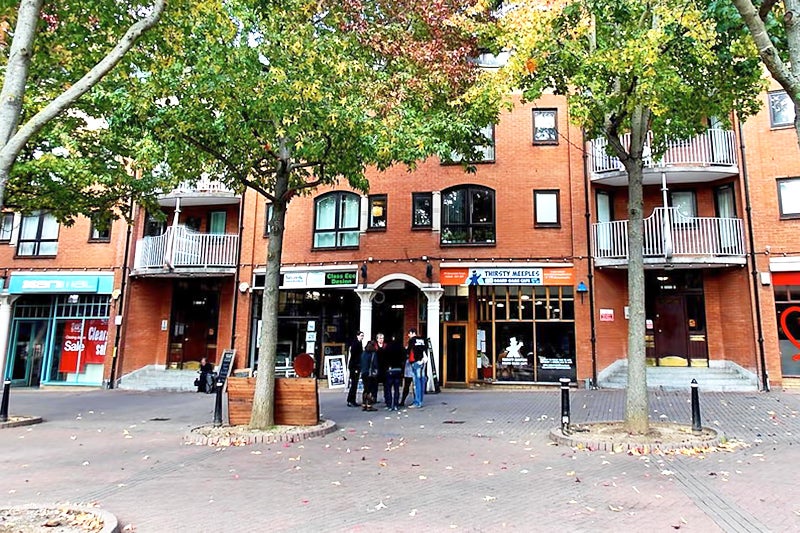 Thirsty Meeples is a hit among board game lovers for its mind-blogging selection of over 2,500 titles. Sound a little overwhelming? A team of in-house 'Game Gurus' can recommend the perfect option based on your interests and available time, then serve snacks and drinks (including alcohol), so you can focus fully on the game at hand. Of course, the gurus are always happy to explain rules and settle disputes.
Avid gamers with a competitive streak will love attending the regular tournaments, while intermittent presentations from game designers help foster a sense of community. But you don't have to be hardcore to enjoy a night here as the vibe caters equally well to a casual crowd.
Location: 96-97, Oxford OX1 2DF, UK
Open: Monday–Saturday from 11 am to midnight, Saturday from 9 am to midnight, Sunday from 9 am to 11 pm
Phone: +44 (0)1865 244247
photo by Jaggery (CC BY-SA 2.0) modified
5
Sandy's Piano & Wine Bar
Live piano and jazz in a sleek speakeasy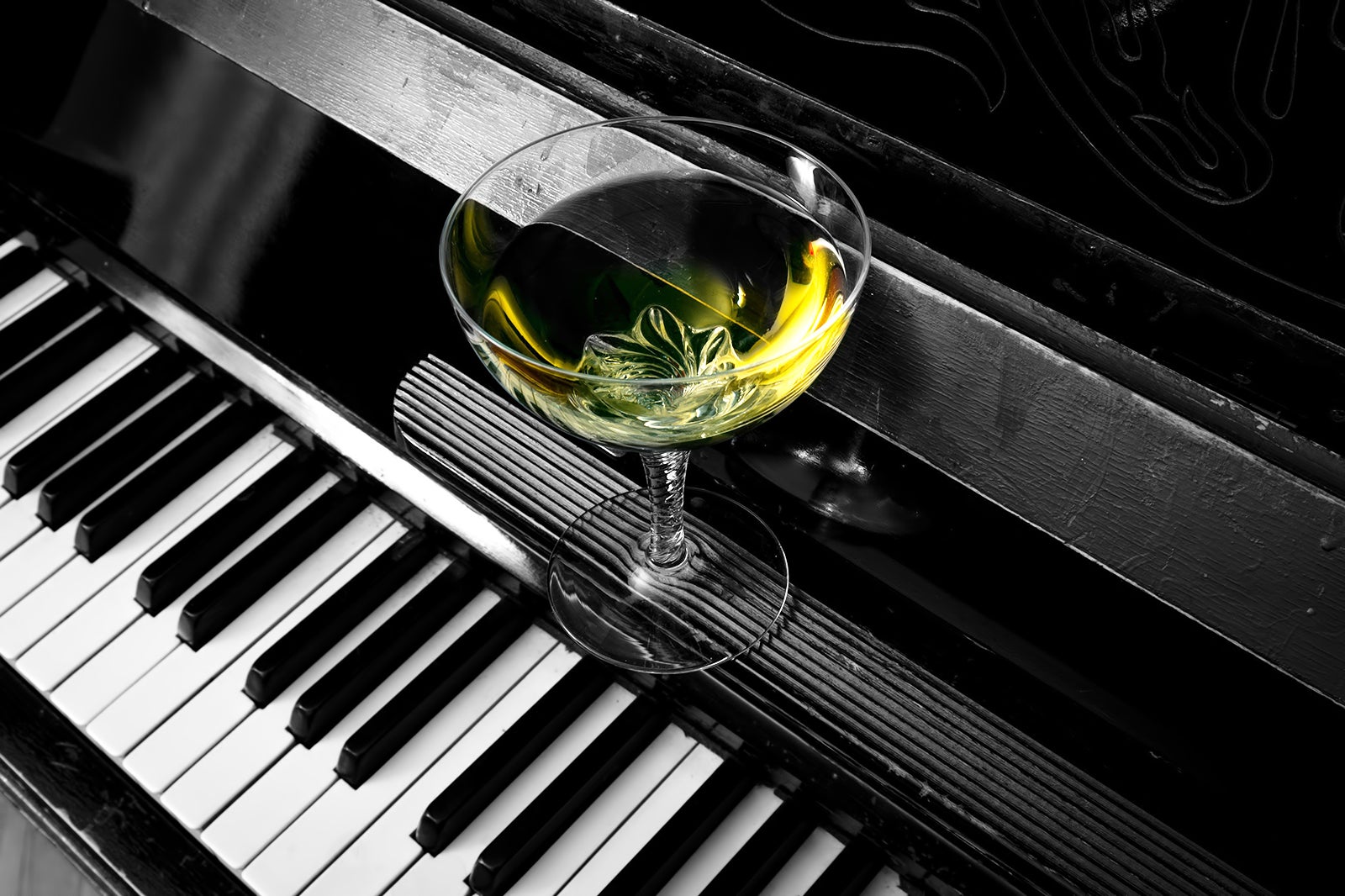 Sandy's Piano & Wine Bar is one of the best Oxford watering holes when you're looking for a sophisticated night out. The classy speakeasy brings in a talented pianist every night of the week to belt out anything from contemporary classics to groovy jazz ballads – and they'll even take requests.
Once the cocktails and wine start flowing, revellers hit the downstairs dance floor to shimmy away to smooth tunes. And if the punters are all having a jolly good time, the manager may decide to keep the venue open past its scheduled closing time.
Location: 4 King Edward St, Oxford OX1 4HS, UK
Phone: +44 (0)7557 687342
6
The Ultimate Picture Palace
An endearing independent cinema for art-house and mainstream films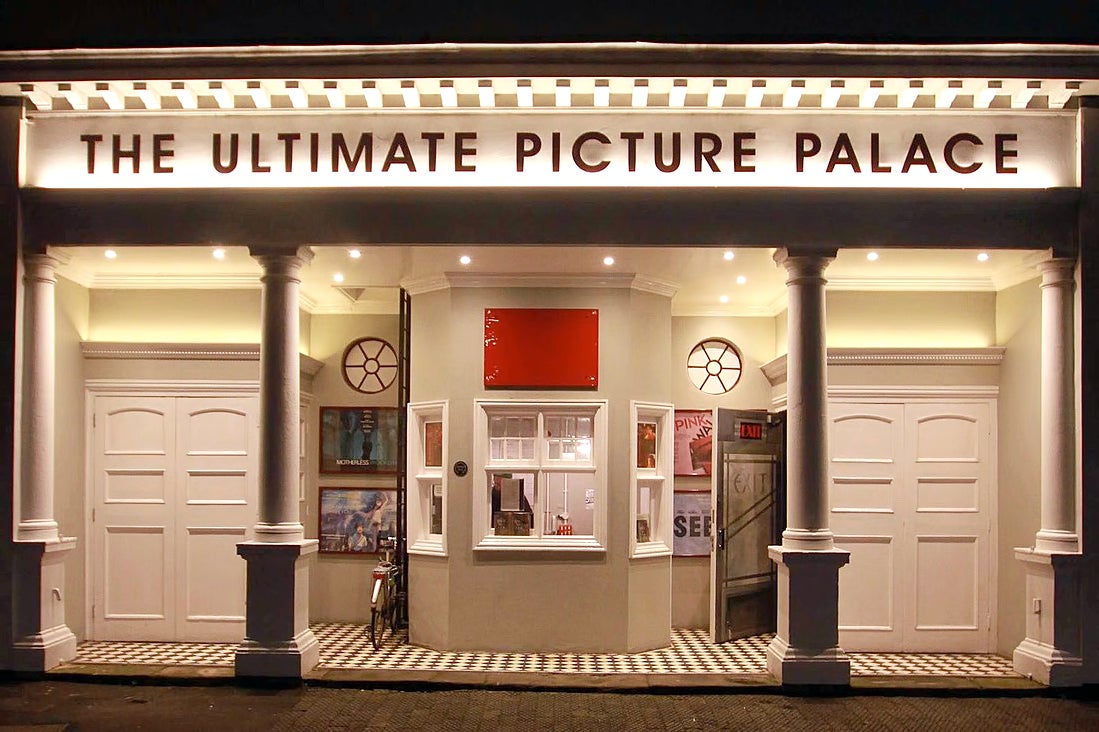 The Ultimate Picture Palace is a top spot in Oxford for movie buffs to enjoy much-needed screen time without the blandness of a corporate chain. This locally-owned independent cinema has been welcoming movie-goers since 1911, and its original box office window is a vintage blast from the past.
In addition to an arty selection of independent and foreign films, you'll find the latest Hollywood blockbusters and classic British hits. Its lovely art-deco architecture received a Grade II Heritage listing decades ago. Couple that with the charming décor, and you've got a place to impress a date.
Location: Jeune St, Cowley Rd, Cowley, Oxford OX4 1BN, UK
Phone: +44 (0)1865 245288
photo by Motacilla (CC BY-SA 4.0) modified
7
Pub-crawl from Jericho to Cowley
Visit the best Oxford pubs in one wild night out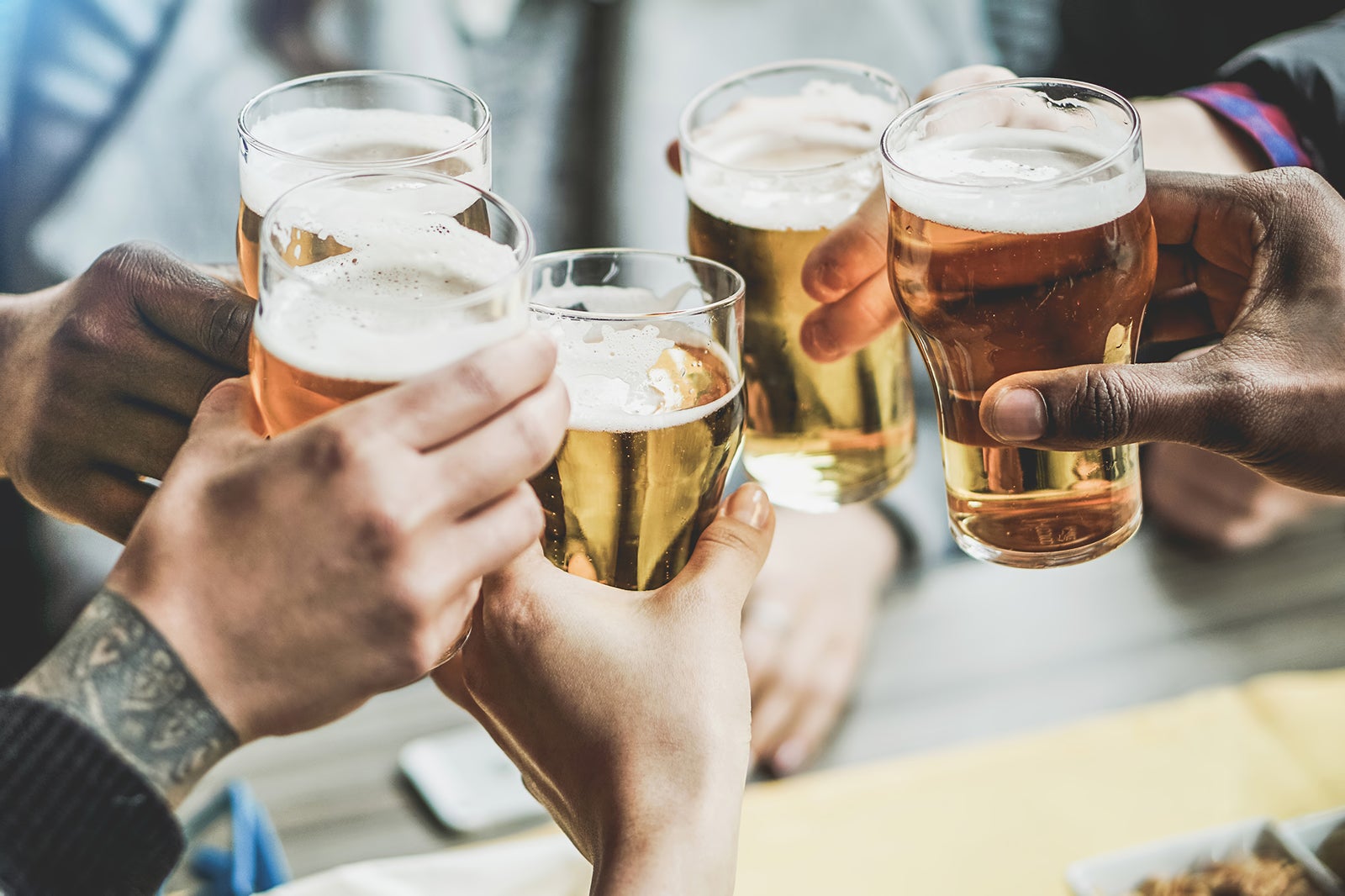 Pub crawling from Jericho to Cowley is the ultimate way to savour the best of Oxford's buzzing nightlife. It's a tough, 2-mile slog, however, so eat a big meal beforehand, don comfortable shoes, and order 'halvies' instead of pints.
Dozens of cosy offerings line the route, and you certainly won't have the stamina to visit every single one. Start at the Rose and Crown to reach the Magdalen Arms in Cowley, popping into anywhere that takes your fancy along the way. Highlights include the Jericho Tavern and the Eagle and Child in Jericho and the Turf Tavern in the city centre.
8
Raoul's Bar
Deemed the best cocktail bar in Oxford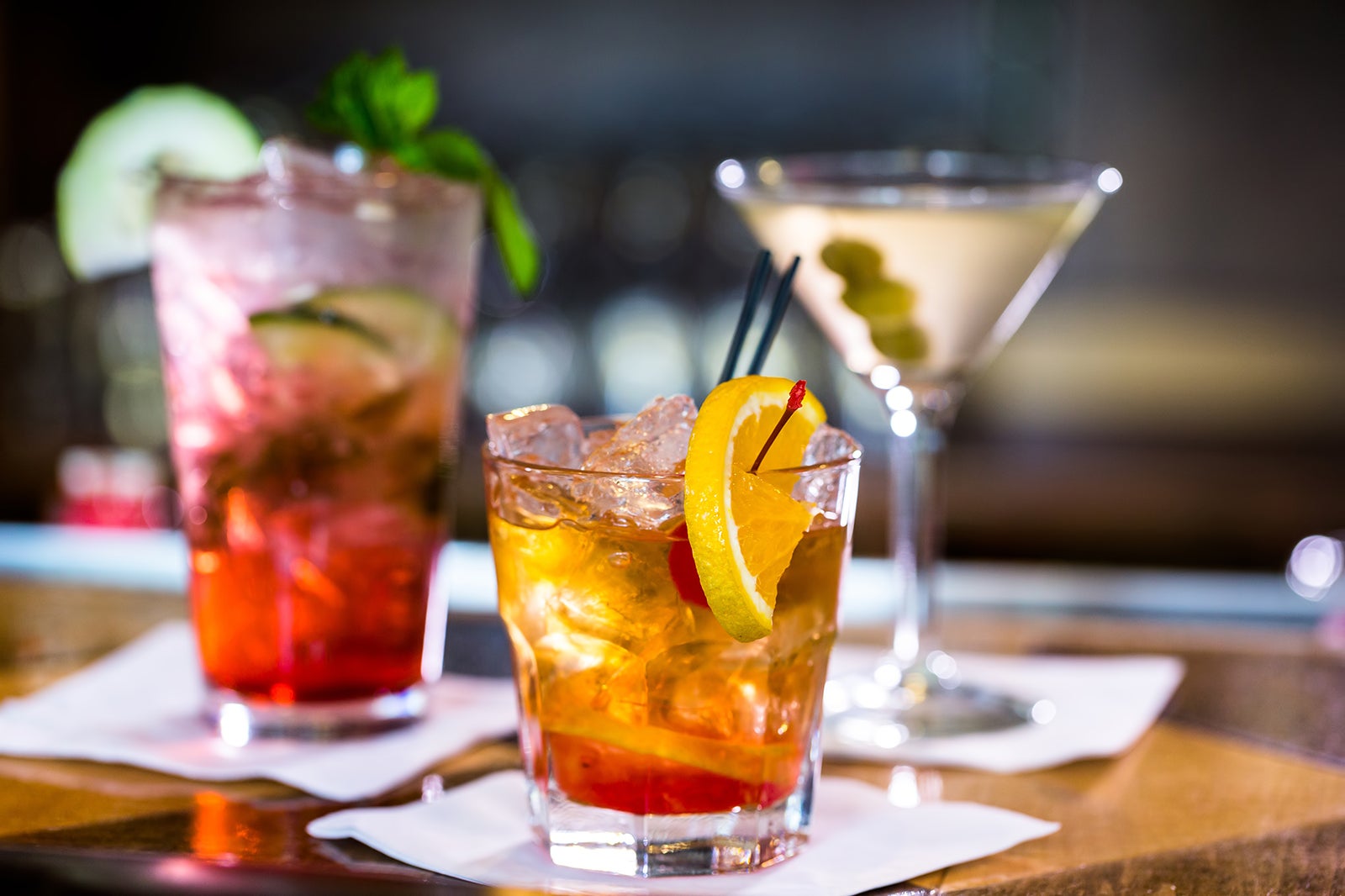 Raoul's Bar is considered by many as the best cocktail joint in the city – a welcome sight when you've grown tired of Oxford's endless array of pubs. Its team of master mixologists works off a menu over 100 options strong, with everything from vintage drinks to tiki mixes and cocktail jugs to share. You'll have to wait longer and pay more than usual per drink, but it'll be well worth it for the exquisite taste.
Alcohol-free options are available for the teetotallers, with freshly squeezed juices and homemade syrups enhancing the flavour of every drink. If you'd like to learn to make drinks with the best of them, Raoul's offers a mixology master class for groups of two or more.
Location: 32 Walton St, Oxford OX2 6AA, UK
Open: Wednesday–Saturday from 4 pm to 1 am, Sunday–Tuesday from 4 pm to midnight
Phone: +44 (0)1865 553732
9
George and Davis
Oxford's favourite ice cream parlour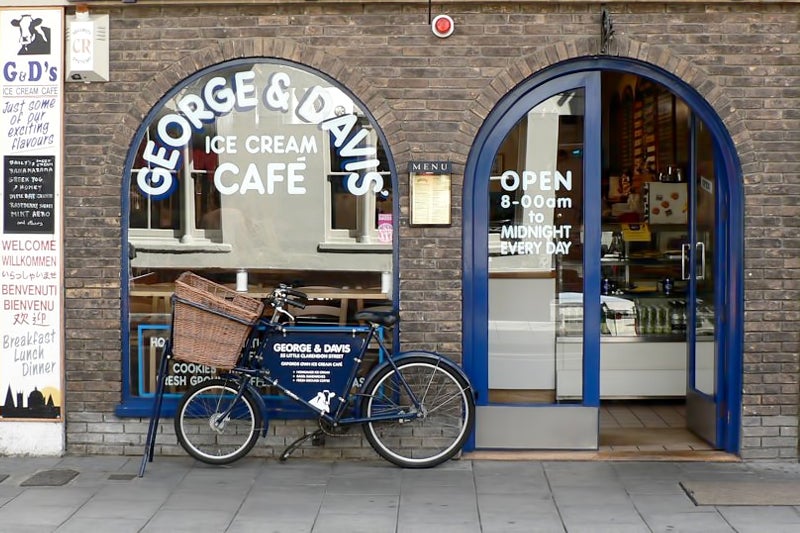 George and Davis is a community cafe that serves the best gelato in Oxford. It even stays open well into the evening on weekends. The lovely community chain has 3 outlets around the city, each adorned in charming cow-inspired décor and serving the same delicious dairy treats.
No artificial colours or flavours are included in their creamy creations, meaning George and Davis is about as healthy as gelato gets. Those with a demanding sweet tooth will adore the Brownie Sundae. There are plenty of bagels and baked goods should you prefer something savoury.
Location: Dartington House, 55 Little Clarendon St, Oxford OX1 2HS, UK
Open: Friday from 11 am to 9 pm, Saturday from 9 am to 9 pm, Sunday–Thursday from 11 am to 7 pm
Phone: +44 (0)1865 516652
photo by Talkie tim (CC BY-SA 2.5) modified
10
The Glee Club
Stand-up comedy every Saturday night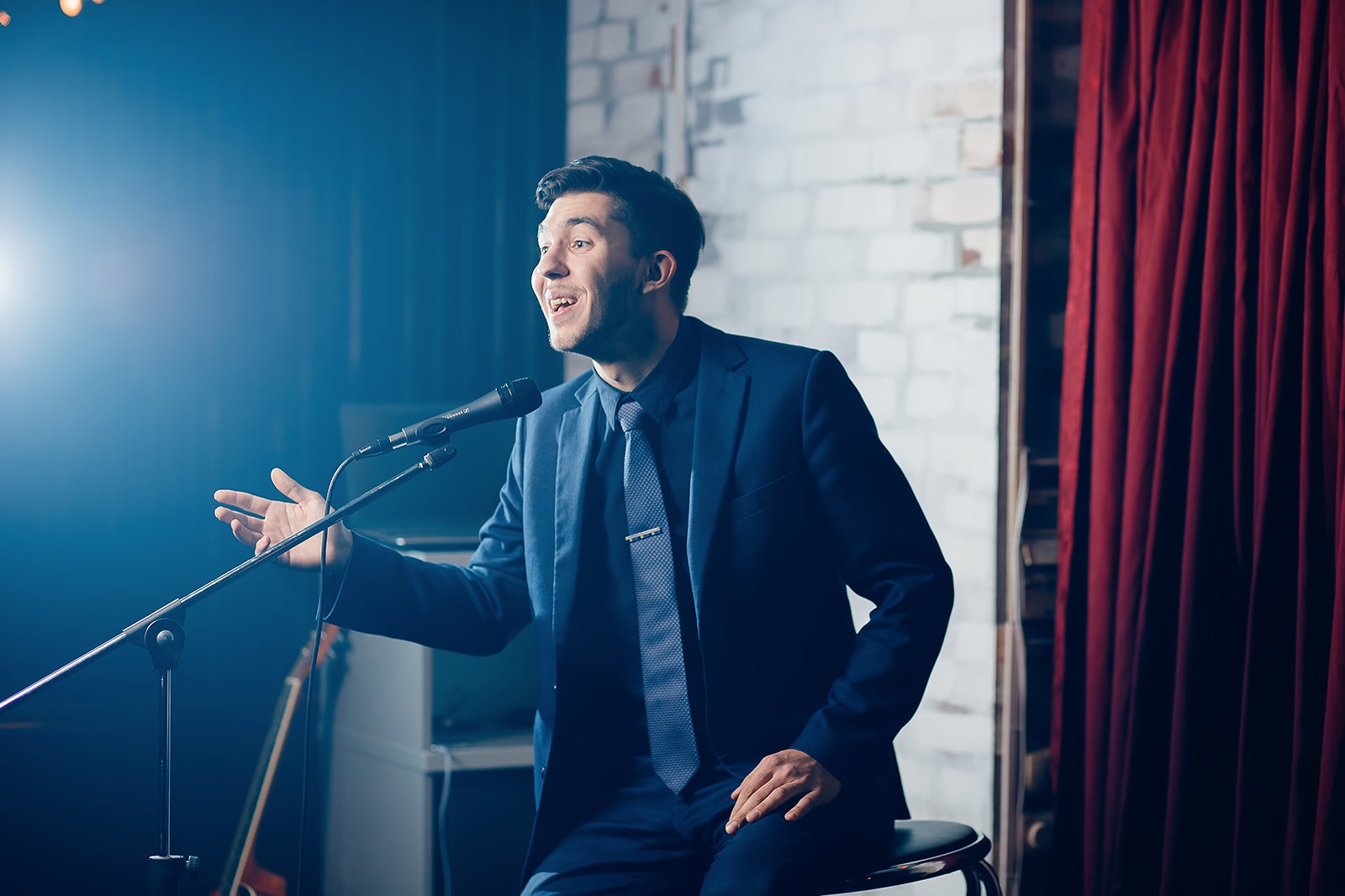 The Glee Club is your go-to in Oxford for whenever you fancy a late-night laugh. The comedy club hosts the ever-popular 'Stand Up Saturdays,' where a rotating roster of 4 hilarious comedians busts out their best routines. Tickets are very reasonably priced, but you'll need to get in early as the venue packs out and works on a 'first come, first serve' basis.
While Saturday nights are the only sure bet, The Glee Club does host the odd touring comedy show, so check out their website to see what's on – Jack Whitehall performed here once. Drinks are available at the attached cocktail bar to help keep the laughs flowing well into the night.
Location: Bullingdon House, 162 Cowley Rd, Cowley, Oxford OX4 1UE, UK
Phone: +44 (0)8714 720400
Back to top