10 Best Things to Do in Swansea
What is Swansea Most Famous For?
The best things to do in Swansea range from historical piers and breathtaking nature to Welsh handicrafts. Whether you're an adventure-seeker coming to surf some of the best waves in the country or a nature lover looking for a relaxing coastal walk on the Gower Peninsula, Swansea caters for all.
If you prefer dry land, you can also get lost into the many nooks of the city. The Mumbles Pier, containing a classic arcade and monthly street markets create an inviting, family-friendly atmosphere. Meanwhile, historic sites such as Oystermouth Castle and the Tramway museum mean Swansea is a city rich in Welsh culture.
What are the best things to do in Swansea?
1
Mumbles Pier and Arcade
Local pier with a rich history and attractions for all the family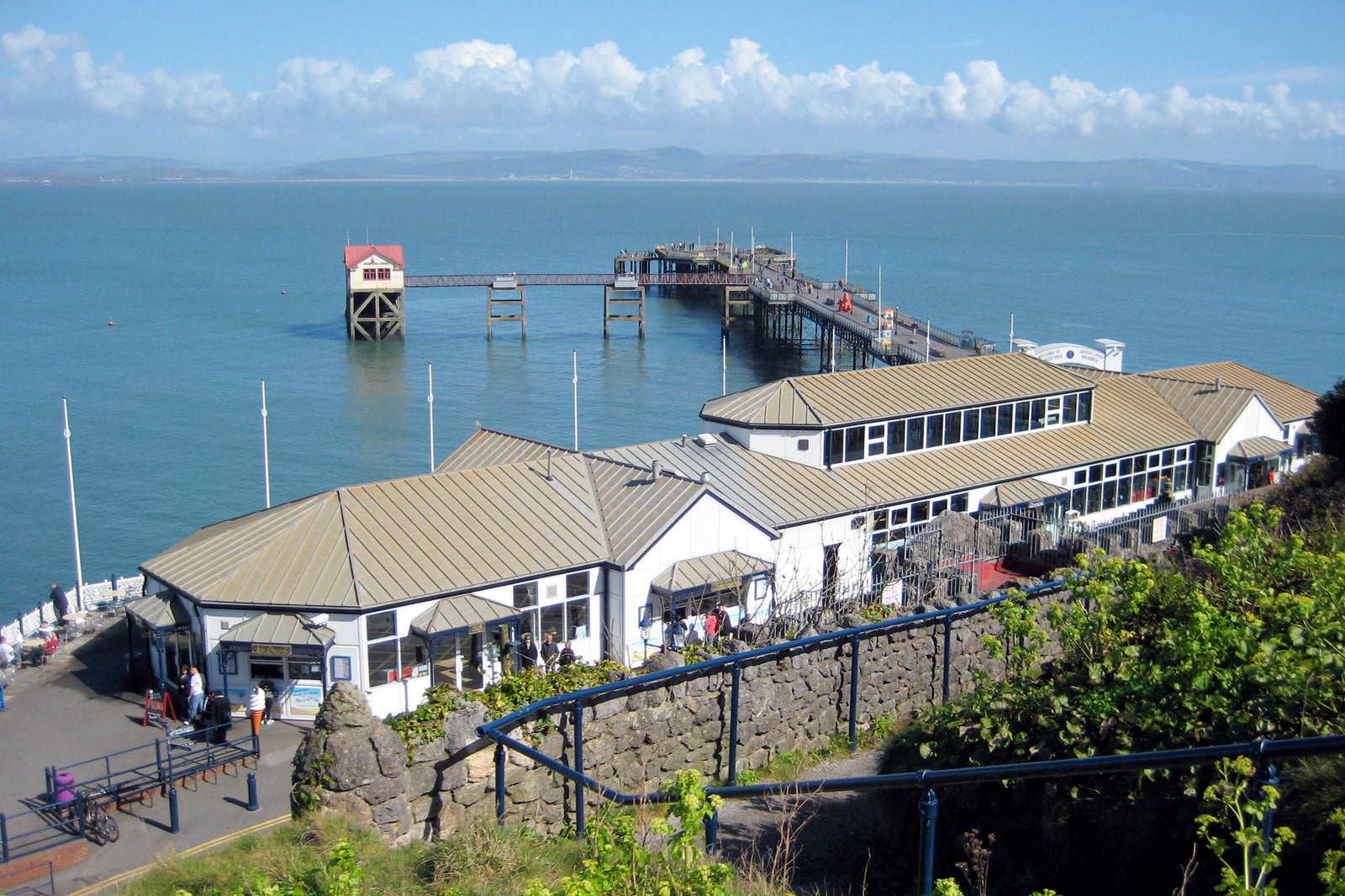 The Mumbles Pier is a popular British seaside experience in the Swansea Bay. The location makes it the ideal spot to take in the views of the bay while enjoying a British classic, fish and chips. On the pier itself is a large amusement arcade to entertain both children and adults, with more than 100 machines and games including a mini bowling alley for all the family to enjoy.
The Mumbles Pier is also home to the RNLI (Royal National Lifeboat Institution), which has been in Swansea for over 180 years. Make sure to look at the impressive 25-knot Tamar-class lifeboat. If you're lucky you may even get to see the boat in action going out into the water.
Location: Old Lifeboat Cottage, Mumbles Rd, The Mumbles SA3 4EN, UK
Open: Daily from 10 am to 10 pm
Phone: +44 (0)1792 365200
2
Gower Peninsula
An area of outstanding natural beauty with cliffs, beaches and bays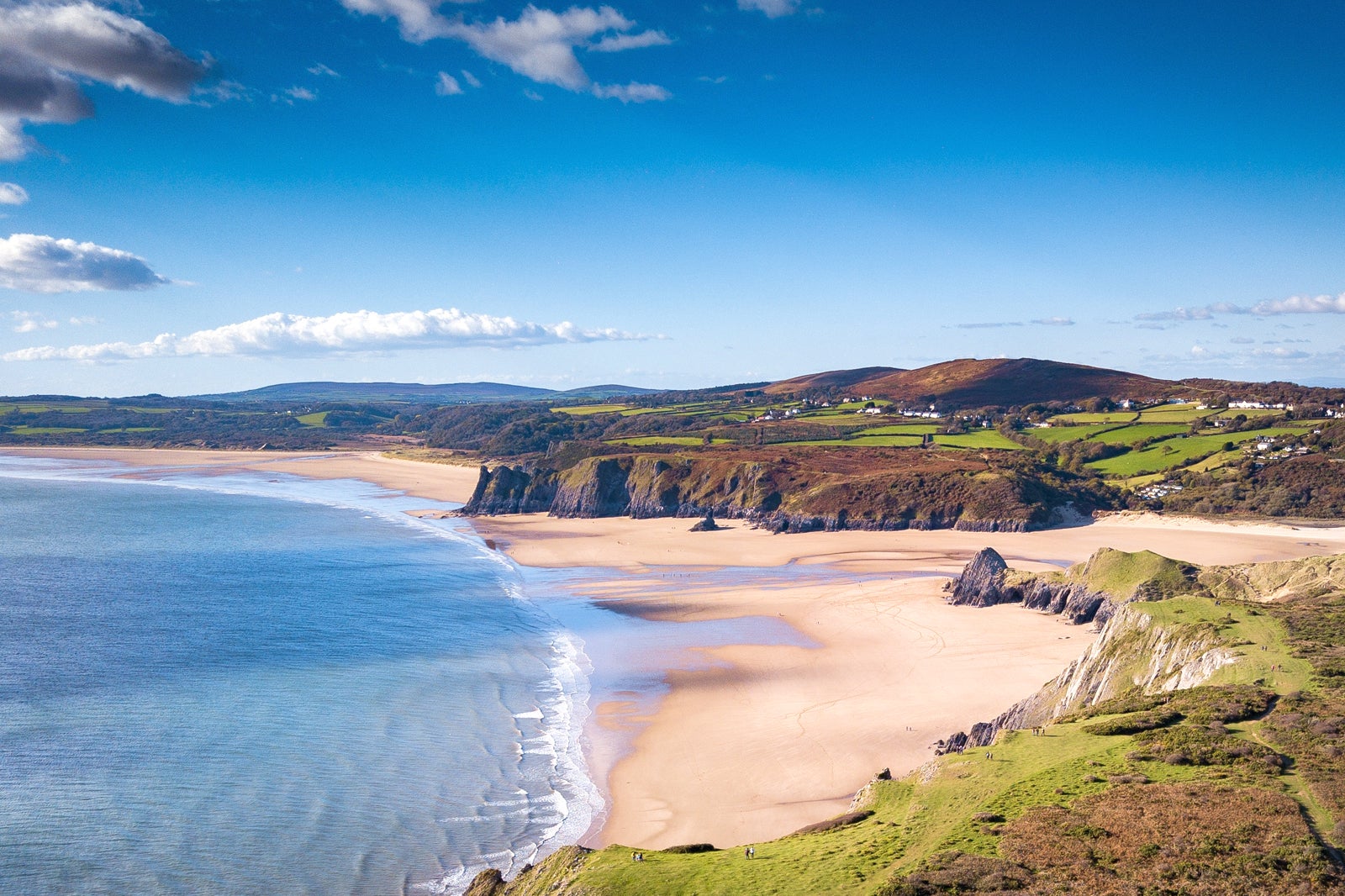 The Gower Peninsula was Britain's first location to be awarded the status of 'Area of Outstanding Natural Beauty'. One of the peninsula's highlights is Worm's Head, a rock formation that sticks out of the water in Rhossili Bay. It gets its name from looking like a sea serpent coming out from the sea. Make sure to check the tides if you plan to walk to see it as it is only visible for 2 hours each day.
While walking along the golden sands of world-renowned Rhossili Beach, make sure to look up and admire Pennard Castle on the top of the jagged edge of the 3 Cliffs Bay. If it's seclusion you're after, nestled behind 3 Cliffs is the picturesque Pobbles Bay. This beach is a small bay surrounded by cliffs making it a great place to spend a family day out. To enjoy all the sites of the Gower Peninsula, follow the 65-km coastal path and enjoy some local delicacies along the way, like Penclawdd cockles at Loughor estuary or the laverbread that contains real seaweed.
Location: Gower AONB, Swansea SA1 3SN, UK
3
Oystermouth Castle
A 12th-century castle overlooking the Swansea Bay area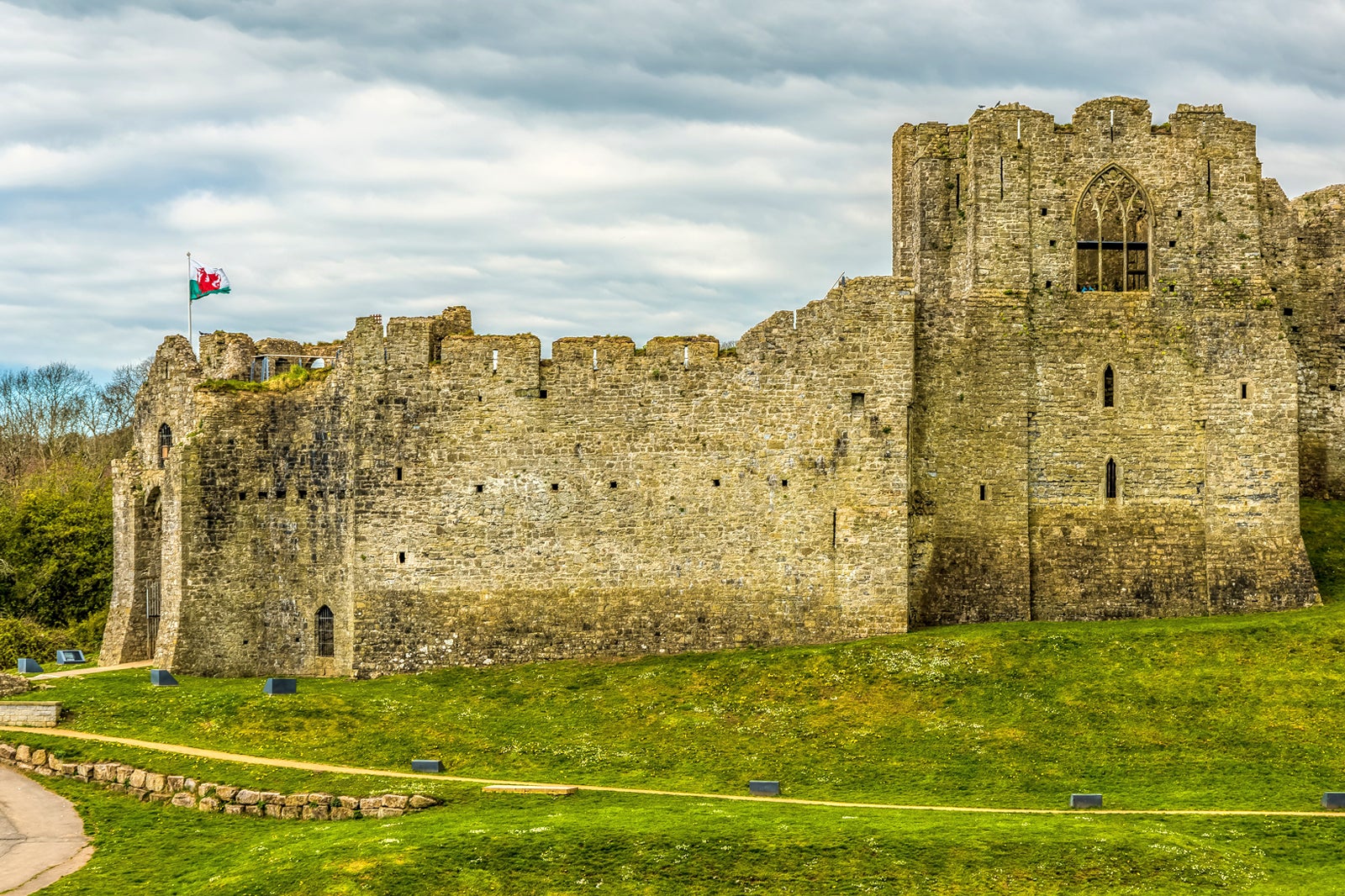 Oystermouth Castle was originally built the early 12th century and it still has some of the best views in Swansea, overlooking the village of Mumbles and Swansea Bay area. When visiting the castle, you'll see ancient graffiti art from the 14th century, a 30-ft-high glass bridge and staircases leading up to the old banqueting halls from the vaults below.
Oystermouth Castle itself has a rich past but experienced neglect after the 14th century. The castle was forgotten until 2010, when it underwent much-needed restoration. From 2010 onwards, new areas of the castle have been unveiled to the public such as Alina's Chapel. Some areas, such as the mediaeval labyrinth of vaults, chambers and rooms, only opened in 2012. Now, Oystemouth Castle will be preserved for many years to come.
Location: Castle Avenue, Mumbles, Swansea, SA3 4BA, UK
Phone: +44 (0)1792 468321
4
Singleton Park
Swansea's largest urban park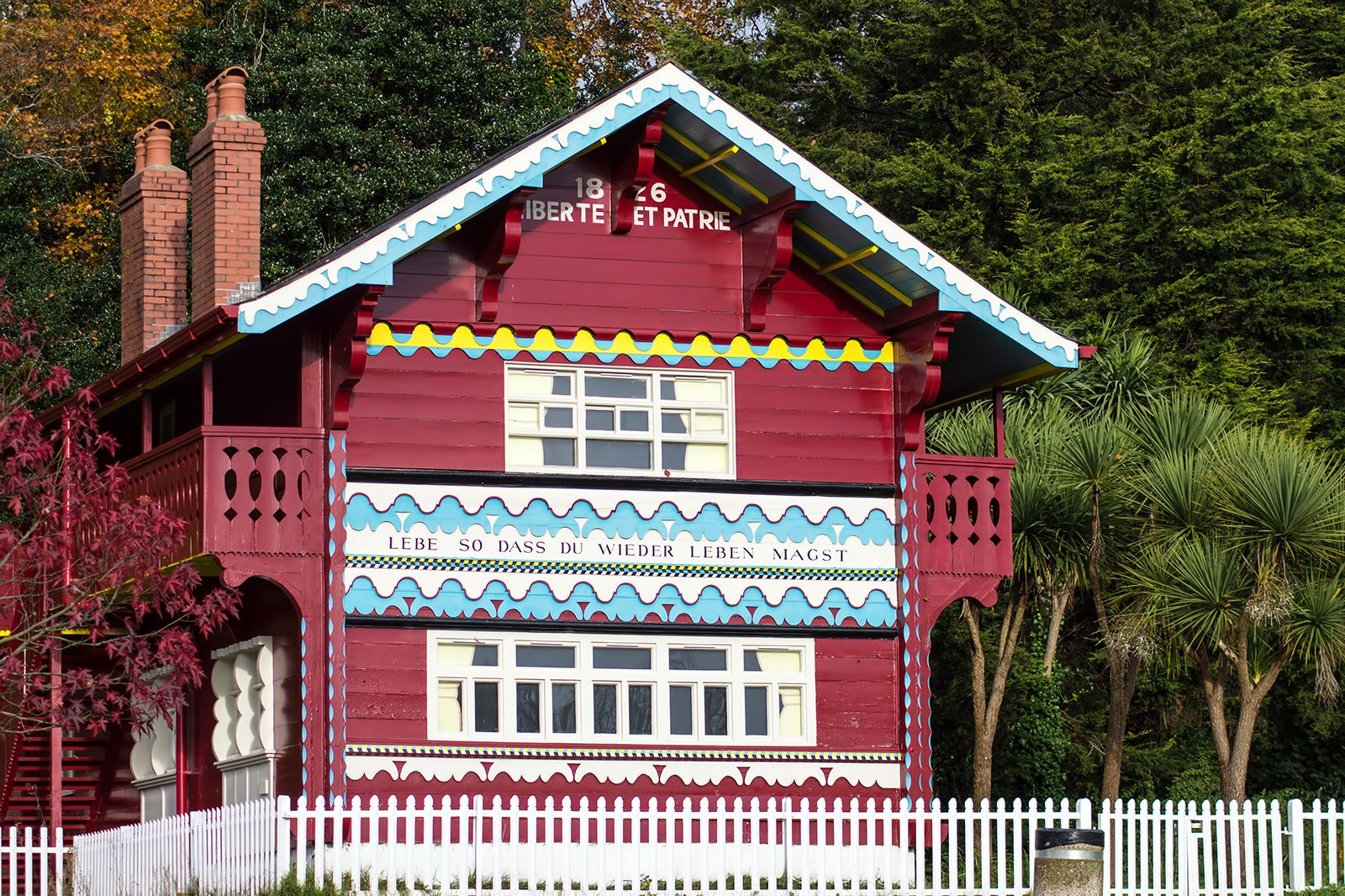 Nightlife
Couples
Families
Photo
Budget
Singleton Park is an urban park just outside Swansea University. Spanning over 250 acres of greenery, it's best known for its large botanical gardens and the iconic Swiss Cottage, which dates to 1826.
Come sunset, you can enjoy a quiet evening by a lakeside pub aptly named The Pub on the Pond. A variety of music events and cultural exhibitions take place at Singleton Park throughout the year. It was where the popular rock band, Stereophonics, performed a sold-out concert back in 2019.
Location: Mumbles Rd, Sketty, Swansea SA2 8PY, UK
Phone: +44 (0)1792 636000
5
Lovespoon Gallery
Check out traditional hand-carved wooden Welsh lovespoons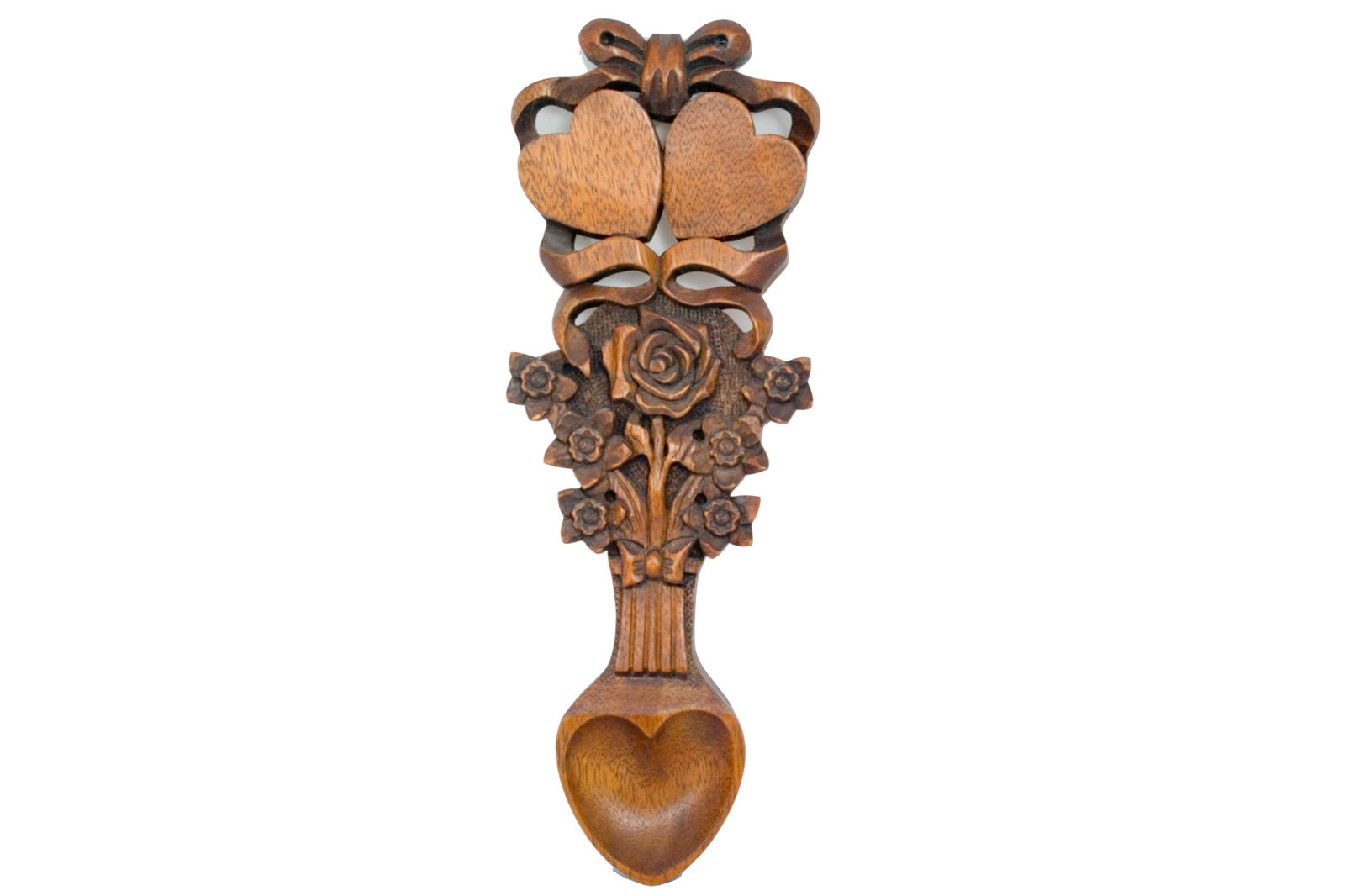 At the Lovespoon Gallery you can learn about the history of this Welsh romantic tradition. It's the only gallery in the world dedicated to this unique local craft. These carved wooden spoons date back to the 16th century and were originally used to show your love, like giving flowers or chocolates. Today they're still gifted on special occasions such as weddings or anniversaries, keeping this romantic tradition alive.
The spoons themselves are individually carved in elaborate designs, each with their own meaning. The designs range from keyholes meaning security, dragons to symbolise Wales and ships for a smooth passage in life. At the gallery you can see over 300 unique designs, hand-carved by the top individual lovespoon carvers in Wales.
Location: 492 Mumbles Road, Mumbles, Swansea, SA3 4BX, UK
Open: Daily from 10 am to 5 pm
Phone: +44 (0)1792 360132
6
Uplands Market and Brynmill
Local artisan market showcasing Welsh produce and crafts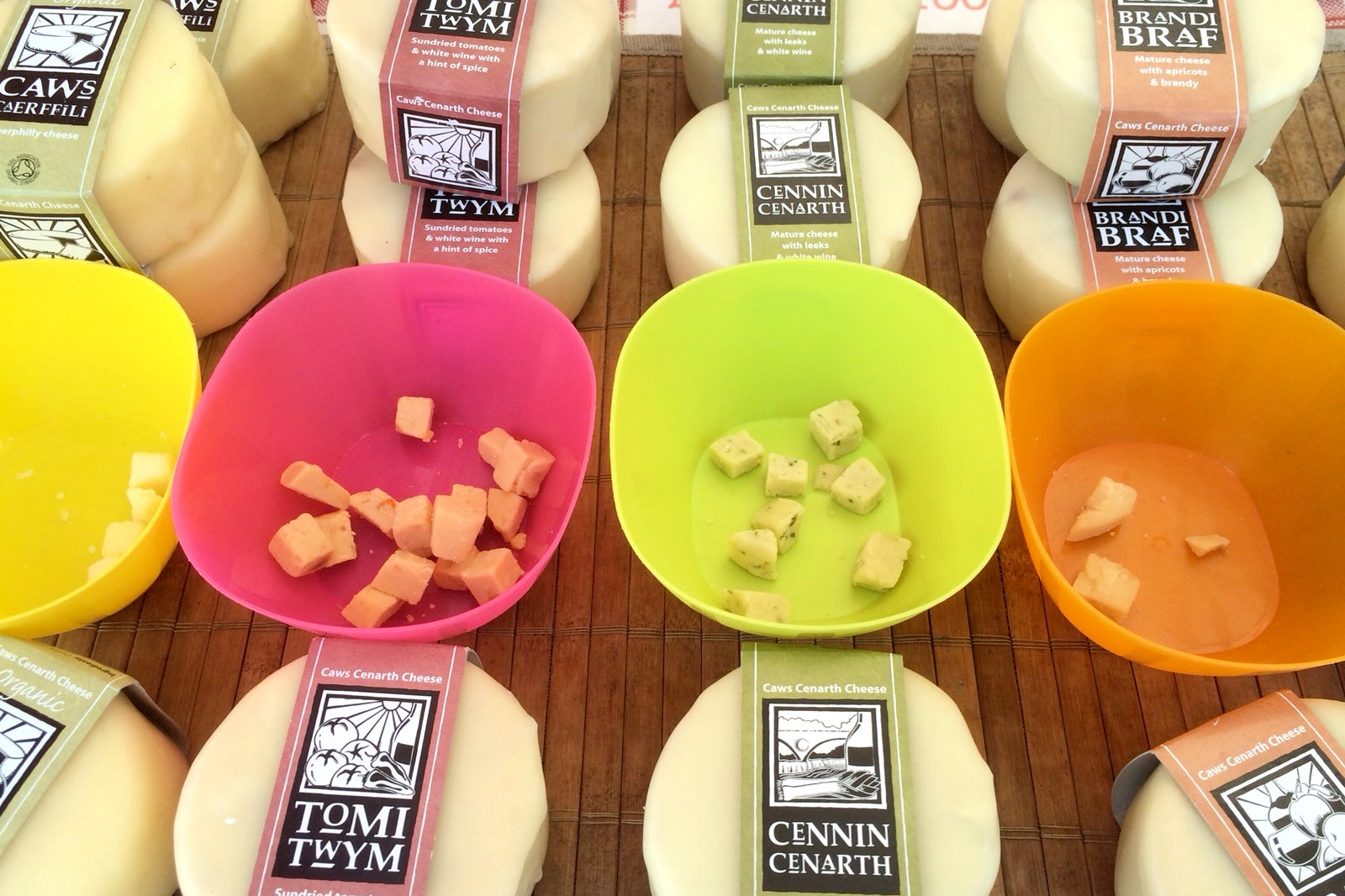 Uplands Market is a highly commended and award-winning market in the Uplands community of Swansea. The market provides an opportunity for local Welsh producers and artisans to showcase their wares. If you happen to be in Swansea in the autumn, the market also celebrates the anniversary of Dylan Thomas' birth, where you can enjoy local musicians while exploring the delights of the market.
Close to the market is the neighbourhood of Brynmill, with many local boutiques and shops. If you have time, stop by The Box Furniture shop, which contains 'out-of-the-box' industrial-style furniture, all made from ethically sourced materials.
Location: Gwydr Square, Uplands, Swansea SA2 0HD, UK
Open: Last Saturday of every month from 9 am to 1 pm
photo by Vouliagmeni (CC BY-SA 4.0) modified
7
Langland Bay
Perfect beach for surfing or sunbathing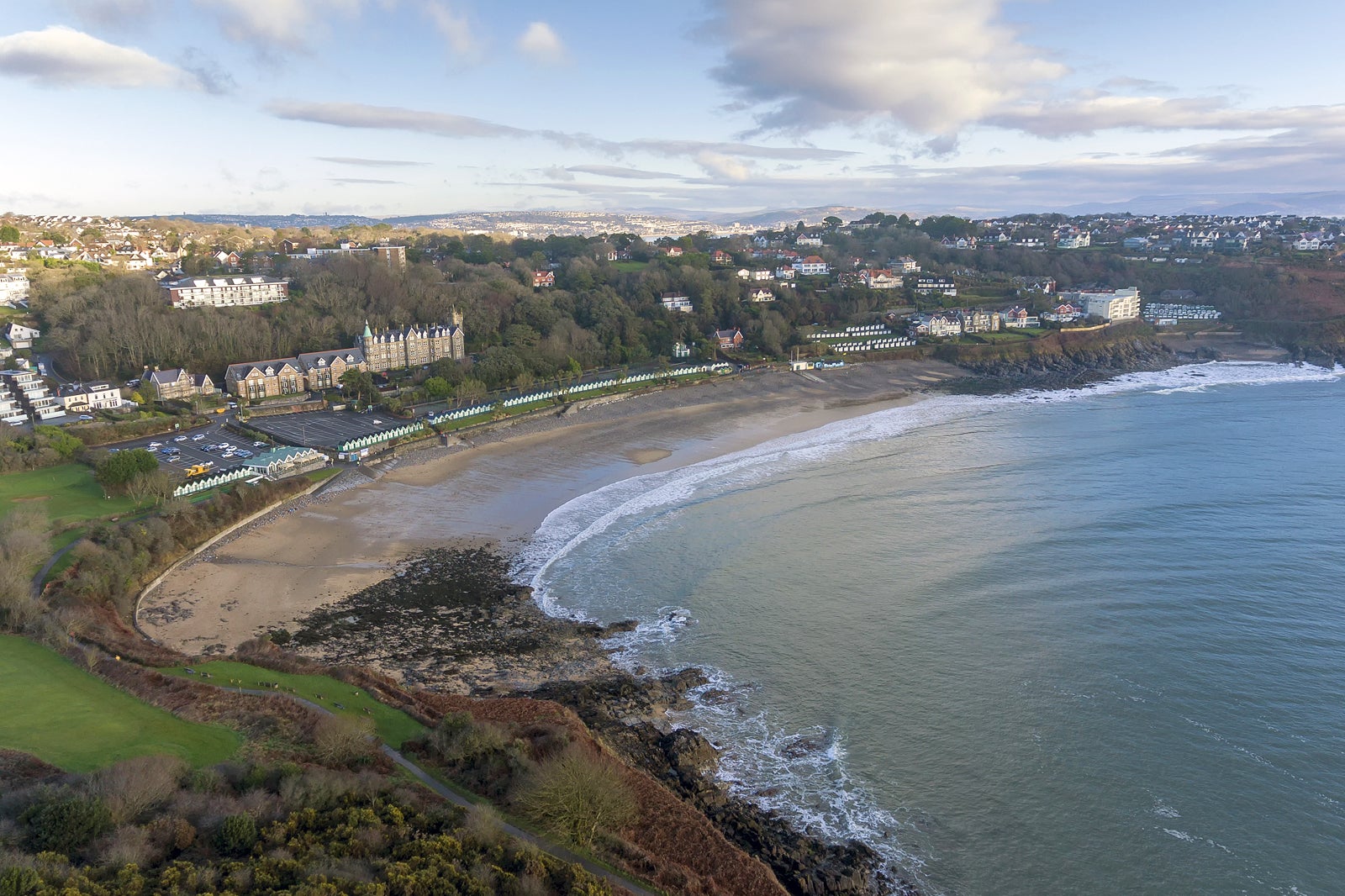 Langland Bay is popular with surfers due to it being one of the best places in the UK for waves. For the more adventurous, check out Crab Island for the best shaped and most powerful right-hand waves in the country, or the Sand Bar for longer rides. Take care as there are exposed reefs and dangerous rips, making it only suitable for experienced surfers.
For more relaxed or beginner surfers, try out Saga Point, The Reef or the Lefts. With slower currents and soft waves, these are perfect for longboarding. Whatever your ability, aim to surf during the period 2 hours before to 2 hours after low water as this is best time for all waves.
Location: 54 Langland Bay Rd, Newton, Swansea SA3 4QP, UK
8
Swansea Museum Tramway Centre
Museum with memorabilia from the street trams of Swansea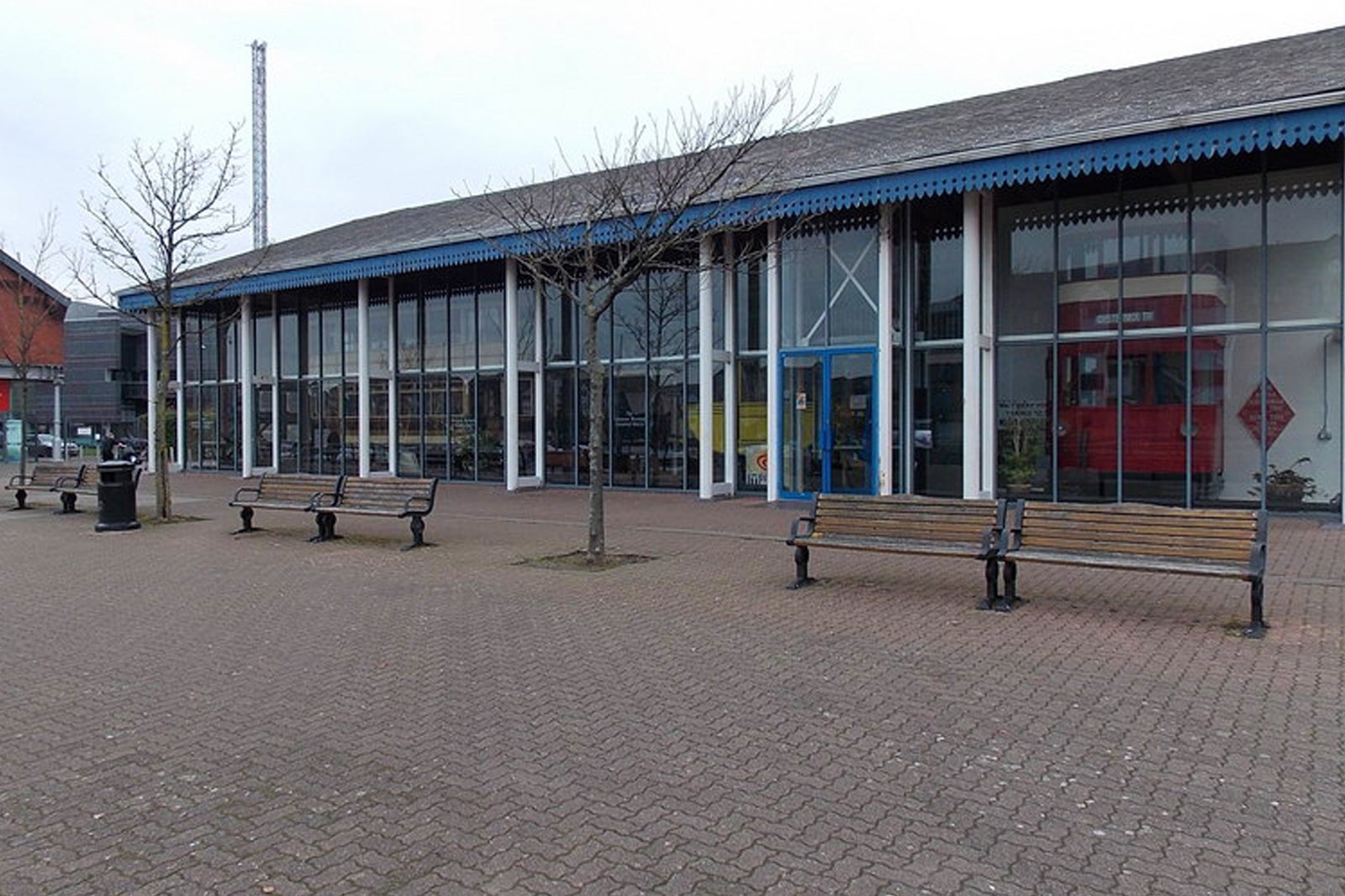 The Tramshed is a waterfront museum in Dylan Thomas Square displaying trams and trains from Swansea and The Mumbles. The main exhibits include the horse-drawn Mumbles Railway of 1804. This is believed to be the first passenger railway service in the world and originally ran from Swansea to Oystermouth. The railway began by pulling its passengers with horses until 1896, when it was upgraded to steam.
One of the main attractions in the museum is being allowed to climb aboard the last surviving part of a 1960's Mumbles tram to get a view from the upper deck.
Location: 3 Burrows Pl, Maritime Quarter, Swansea SA1 1SW, UK
Open: Tuesday–Sunday from 10 am to 4.30 pm (varies by season)
Phone: +44 (0)1792 653763
photo by Jaggery (CC BY-SA 2.0) modified
9
Egypt Centre
Collection of Egyptian antiquities ideal for both Egyptologists and families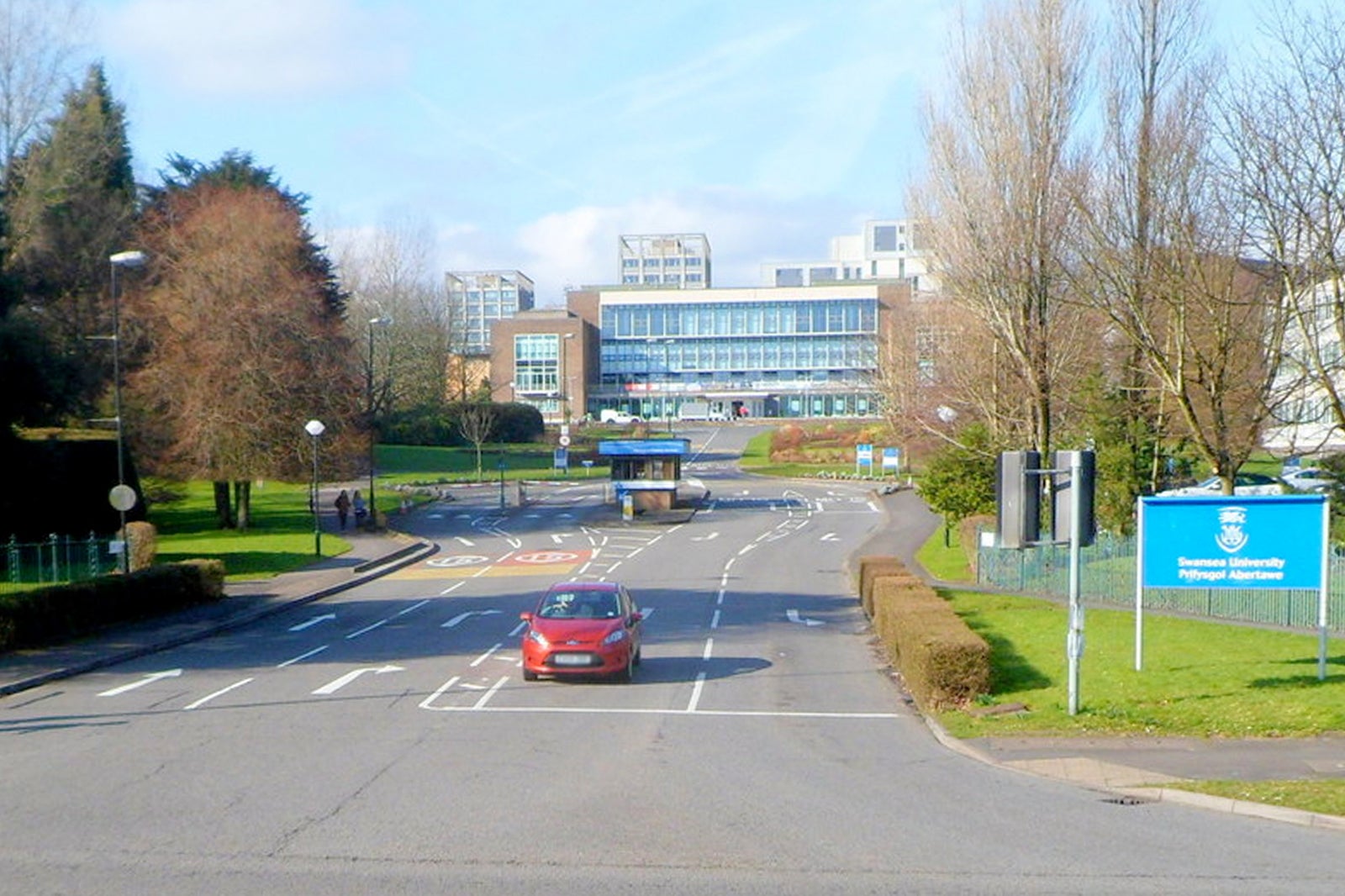 The Egypt Centre was originally set up for students at the University of Wales studying Egyptology. Now with over 5,000 artefacts and exhibits, ranging from amulets and jewellery to mummies and weapons, there's plenty to enjoy.
The museum is ideal for children as they become "explorers", allowing them to learn in a hands-on way with their explorer pack. Every explorer will get a backpack, hat, magnifying glass, and drawing equipment to help them navigate through the topics in the pack. They can even get hands-on by playing the Ancient Egyptian game of Senet or performing mummification on a dummy mummy.
Location: Taliesin Building, Swansea University, Singleton Park, Swansea SA2 8PP, UK
Open: Tuesday–Saturday from 10 am to 4 pm (closed on Sundays and Mondays)
Phone: +44 (0)1792 295960
photo by Jaggery (CC BY-SA 2.0) modified
10
Wind Street
Home to Swansea's most popular bars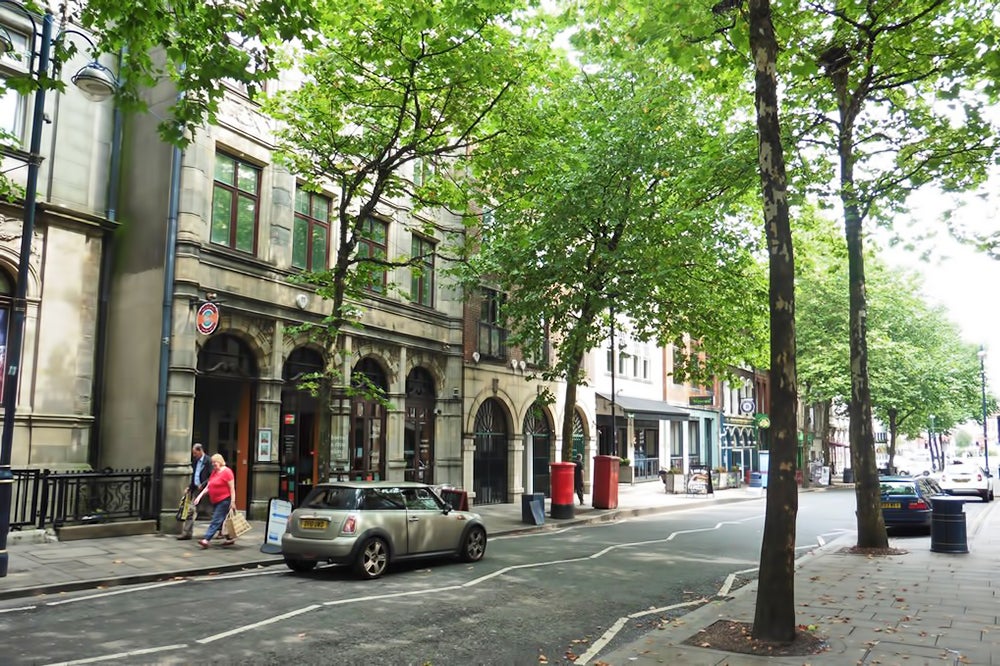 Wind Street is a vibrant nightlife district right in the centre of Swansea. While it has a laidback charm during the day, the lights illuminating the streets at sundown make it easy to see why locals and visitors come here for drinks and entertainment.
From speakeasy bars to hipster pubs, Wind Street is where you'll find rows of nightlife establishments to your liking. If you're looking for a unique experience, do stop by No Sign Bar, one of the oldest bars in Swansea. Located in the middle of Wind Street, it has been serving patrons since 1690.
photo by Roger Cornfoot (CC BY-SA 2.0) modified
Back to top