5 Lagos Souvenirs Your Family Actually Want
What to Buy in Lagos, Portugal
The right Lagos souvenirs can be a wonderful reminder of sunny beach days, scrumptious seafood dishes and the chill vibes of the Algarve. If you're determined to bring back something special, make sure you pick out a genuine item made from one of the local Portuguese communities.
There are handmade and locally grown items in Portugal that you won't find anywhere else in the world. To help you make an informed decision, here's a compilation of what to buy in Lagos, including the most authentic souvenirs for you to take home. Choose from classic pieces of Portuguese cookware to beautiful ceramics, all of which are crafted by talented local artists.
1
Assador de barro
Grill sausages with this traditional Portuguese clay dish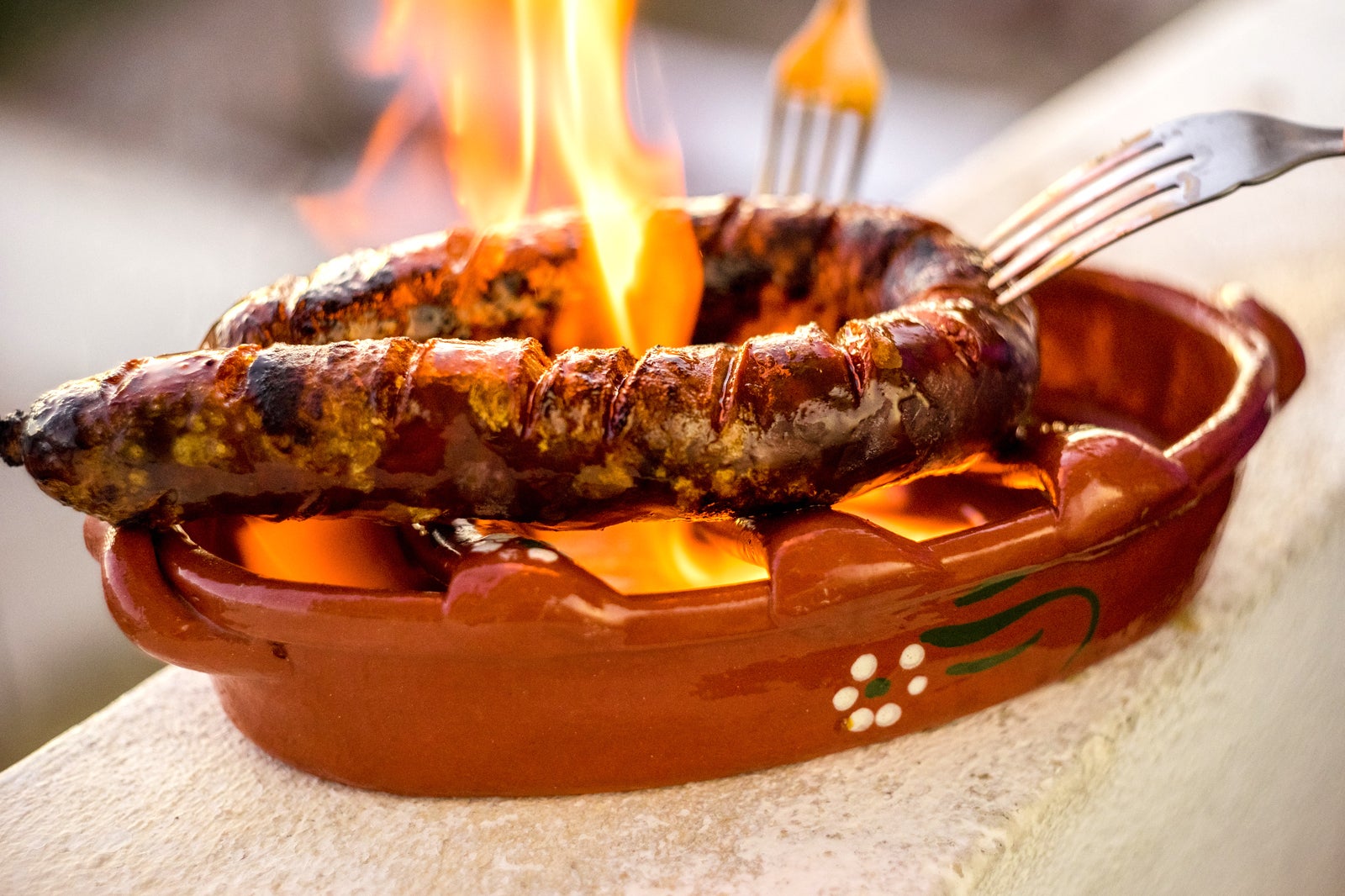 Bring home an assador de barro as a fantastic addition to your culinary collection that helps you reminisce on your memories of Lagos. This clay dish is the traditional way to make chouriço à bombeiro, one of Portugal's traditional flame-grilled sausage treats. The sausages are cooked by pouring aguardiente liqueur into the dish and lighting it up. It only takes a few minutes to cook, and you'll have a delicious batch of blackened sausages to enjoy with your loved ones.
You'll often find the boat-shaped dish available in local markets – some are painted with decorative designs. If you search hard enough, you may even find a pig-shaped assador de barro to bring home.
2
Copper cataplana pot
Create your own Algarve seafood recipes at home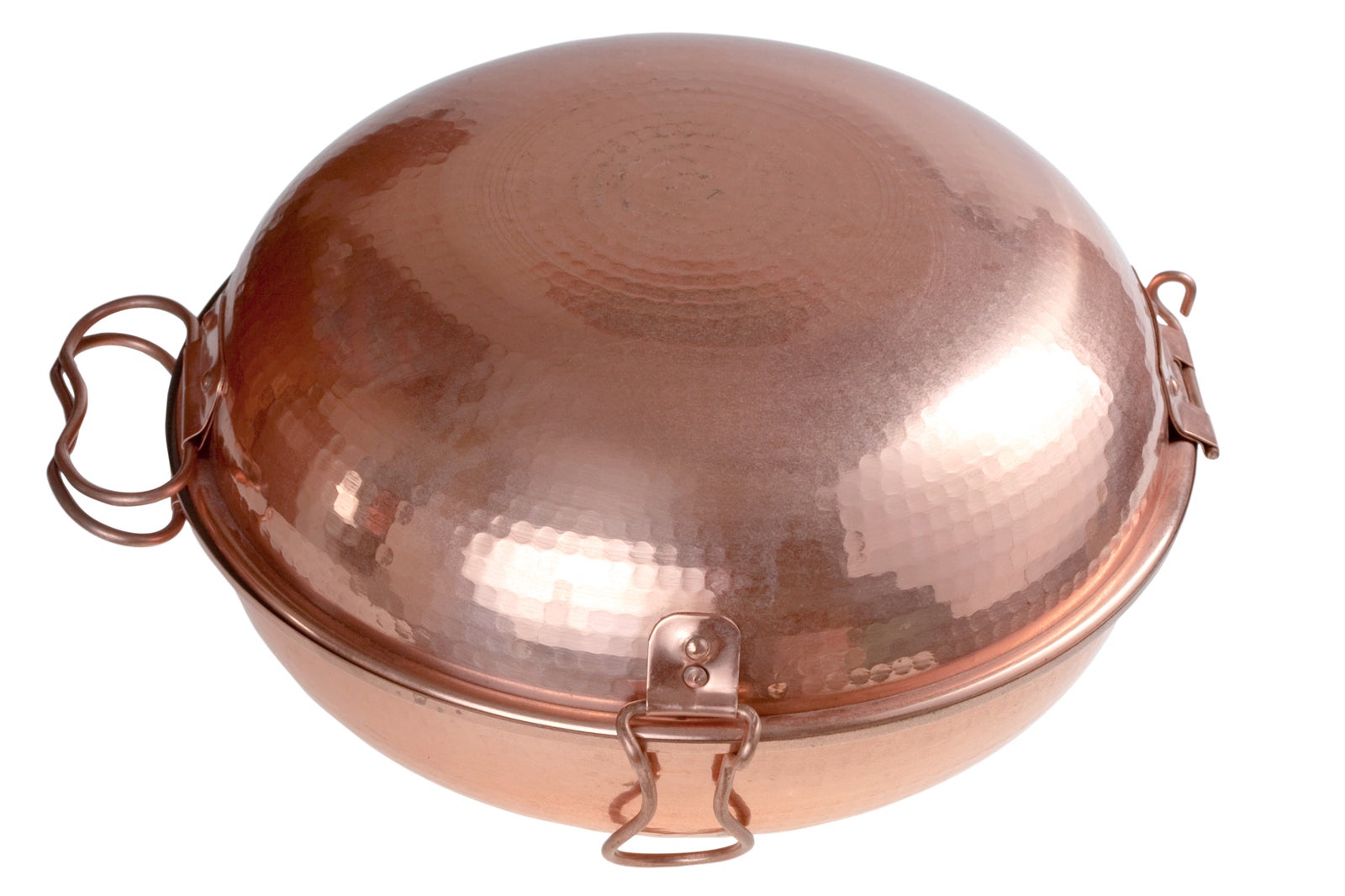 Packing a copper cataplana pot in your luggage will be a tricky task, but this clam-shaped pot will last a lifetime in your kitchen. This memento is the most authentic way to test your cooking skills and experiment with Algarve seafood dishes at home. The pan evenly cooks ingredients under low heat and traps moisture to steam-cook dishes. It's believed the pan was conceived during the 8th century when the Algarve lived under Moorish rule.
Local fishing communities still use the pot to cook their catches from the wild waters of the North Atlantic Ocean and the Gulf of Cádiz. There are stainless steel versions of the cataplana, but nothing beats cooking delicious meat and seafood stews in a classic copper pot.
3
Lagos cork products
Fashionable items from the world's leading cork producer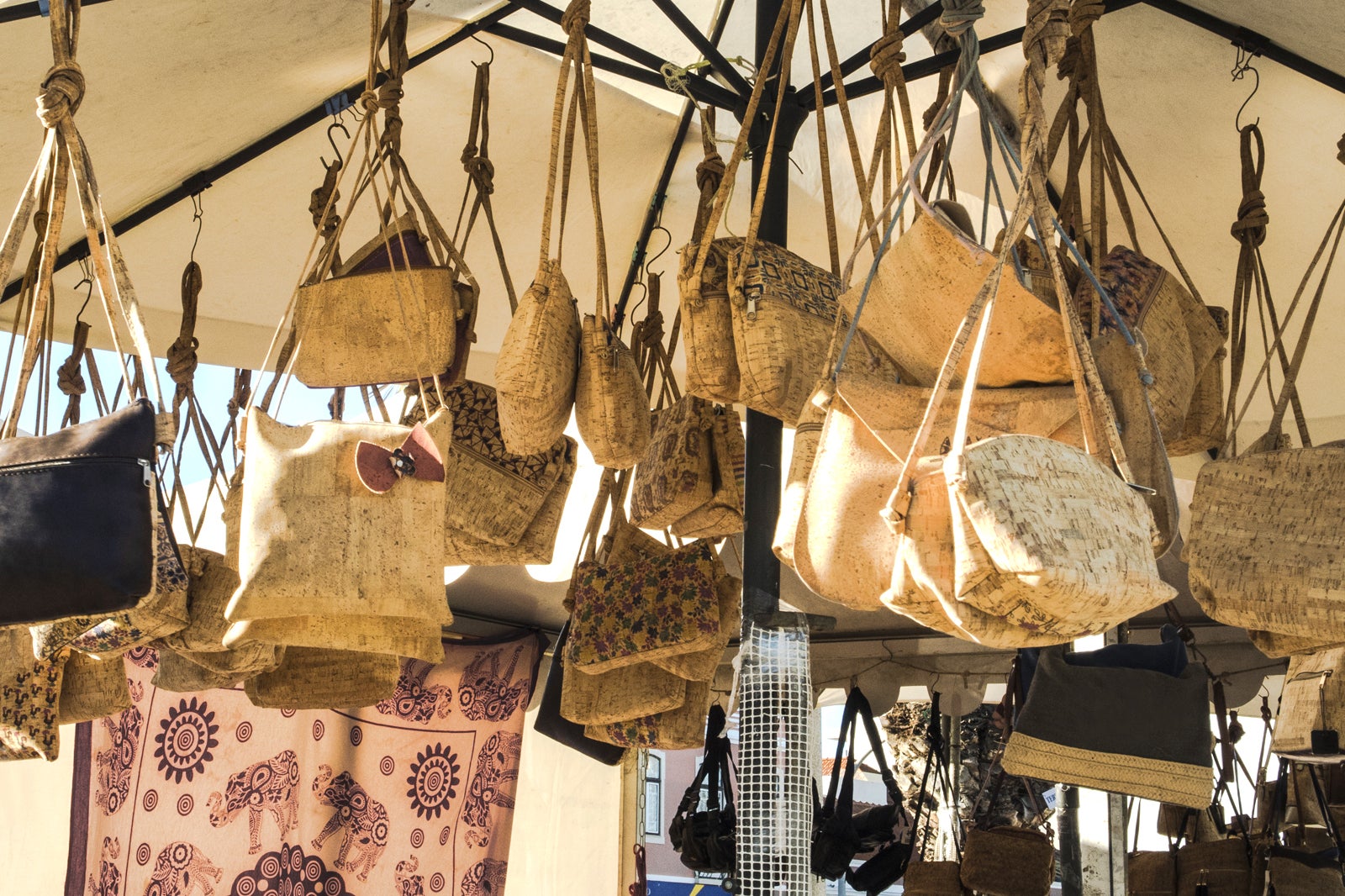 You'll find cork products in souvenir shops, malls and street vendors everywhere you turn in the Algarve, including Lagos. Producing more cork than any other countries, Portugal has found imaginative ways to utilise this natural resource. You'll see wallets, bookbags, coin purses, jewellery, shoes and clothes crafted from cork.
The hills of Serra do Caldeirão are one of Portugal's most famous cork routes to check out during your vacation. Just keep your wits when shopping for cork-made products since some items are knock-offs. Shop from locally-owned stores to ensure your goods are made from genuine cork.
4
Galo de Barcelos ceramics
Take home a cherished symbol of Portugal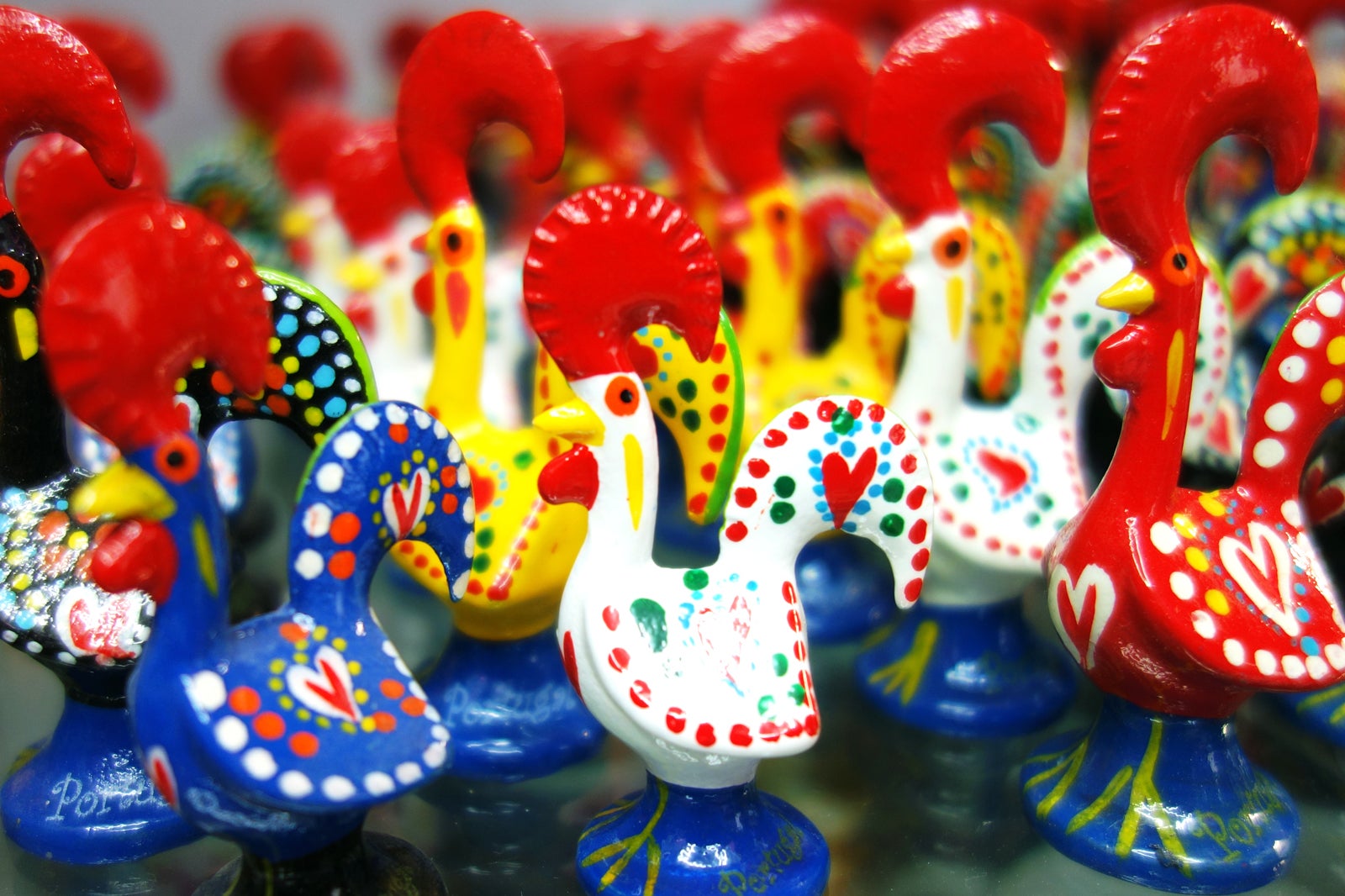 Galo de Barcelos is a symbol that you'll find nearly everywhere you go in Portugal. This colourful rooster is the unofficial symbol of Portugal, representing honourable traits like honesty and integrity. The legend stems from a story about a guest of Barcelos who was accused of stealing a piece of silver. Found guilty and on the verge of death, the man claimed his innocence would be proven by a rooster's crow. Sure enough, the rooster crowed, and the man was set free.
The rooster is now a Portuguese good-luck charm and you'll find ceramics of the bird in souvenir shops. Galo de Barcelos figurines are hand-painted and can make for a bright addition to your home décor.
5
Medronho
A local spirit made from the fruit of strawberry trees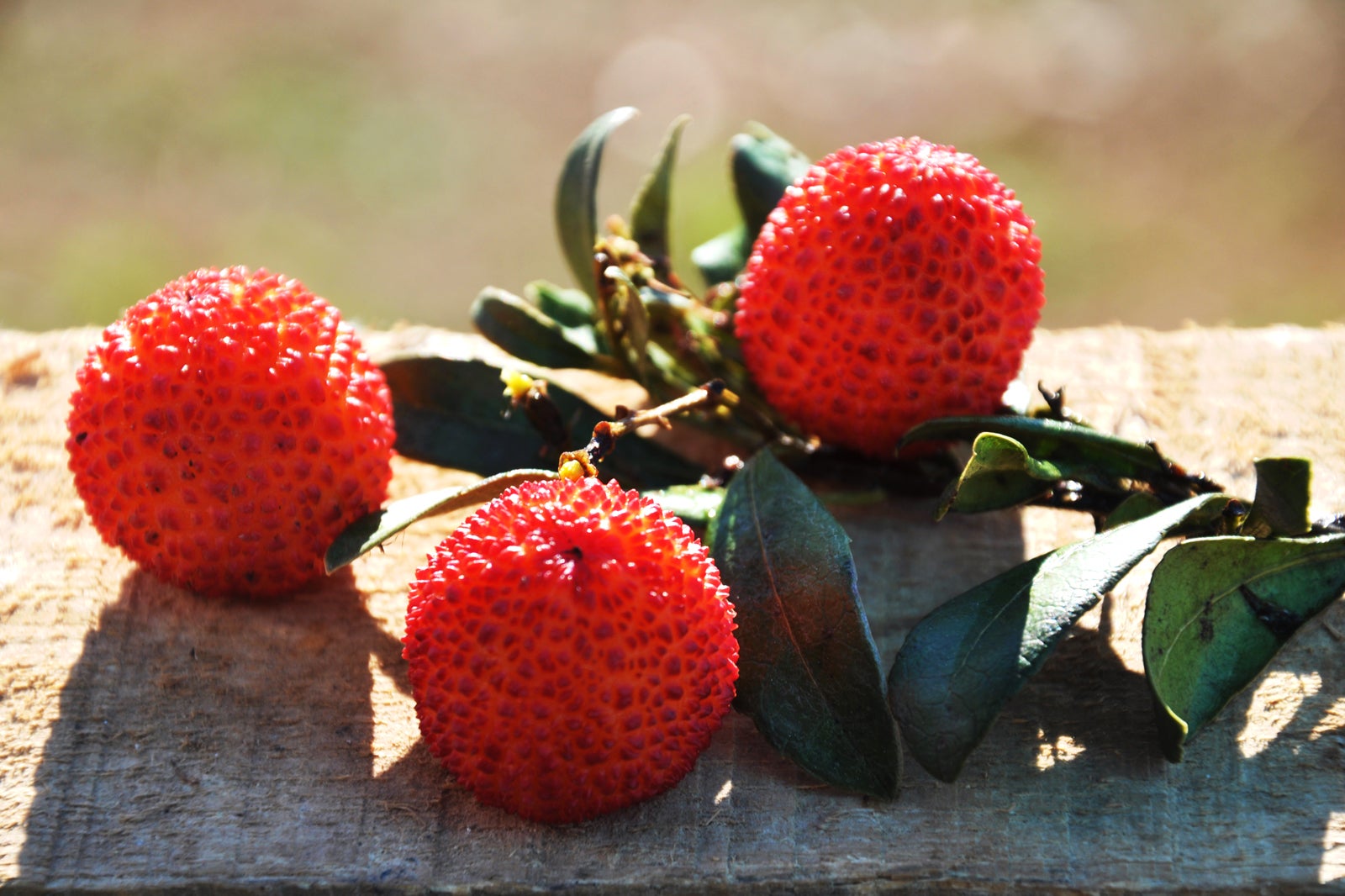 Medronho is grown in the Algarve and Alentejo regions and is one of the most popular fruit brandies in Portugal. The spirit is made from medronho berries grown on strawberry trees. However, don't expect a smooth, strawberry taste when drinking this 'firewater.' The alcohol content is about 40–50% and a shot will feel like a scorching fire in your throat.
Make sure you purchase a bottle from local farmers, who pick the berries and distil the drink in their own property. Ask the locals to find out who produces the best variety to ensure you taste an authentic blend of medronho liquor.