9 Best Family Things to Do in Albufeira
What to Do for Fun in Albufeira with Your Kids?
These best family things to do in Albufeira show that the town has all the makings of a spectacular holiday for all ages. The town nurtures a family-friendly atmosphere and has plenty of amenities designed with families in mind. With its well-monitored beaches and stimulating excursions, Albufeira is a wonderful destination for those with young children. On the other hand, its theme parks and action-packed activities will appeal to teens.
You'll find a diverse range of things to do for families and it's easy to satisfy every family member's interests. Whether you wish to lounge on the beach or ride exhilarating waterslides, your family can do it all in Albufeira. Here are some recommendations to kickstart your family adventure to this gorgeous Algarve resort town.
1
Kid-friendly beaches in Albufeira
Relax on the sandy shores with a rugged cliffside backdrop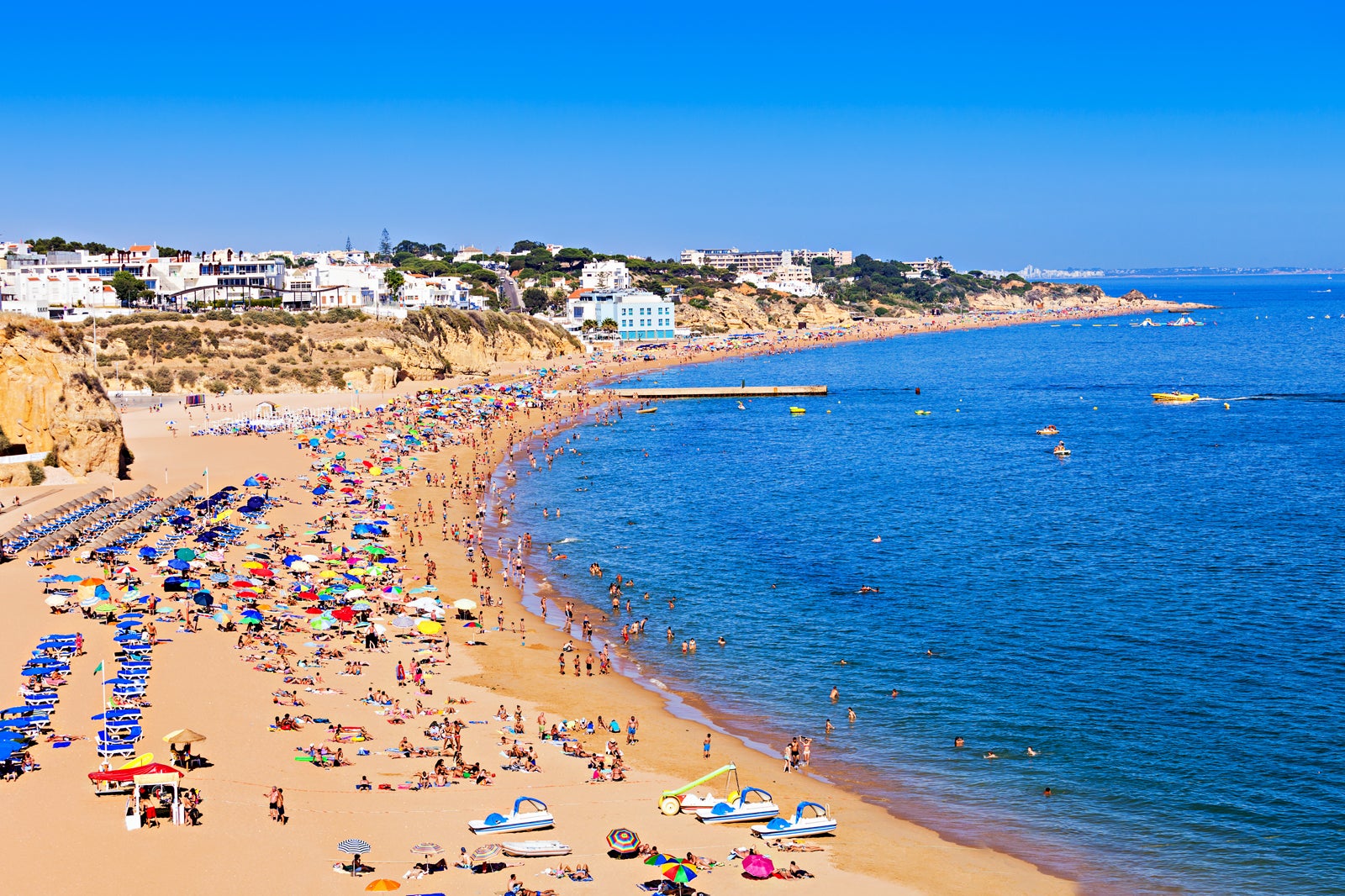 The beaches in Albufeira, with their calm waters, are excellent spots for a family day out on the Algarve. Lifeguards regularly supervise the beaches, and many of them are protected from winds by dramatic red-rock cliffs. Falesia Beach is popular for its colourful cliffs overlooking the long, sandy shoreline. Parents can take a relaxing stroll while the kids play in the water.
Fisherman's Beach is right in front of Albufeira's Old Town and has all the amenities needed for a day of family fun. Praia dos Alemães features a gorgeous sandstone cliff backdrop and offers lots of kid-friendly activities. The whole family can also consider going for a tranquil swim in the crystalline coves of Praia dos Aveiros.
2
Albufeira mini tourist train
A fun sightseeing ride with the kids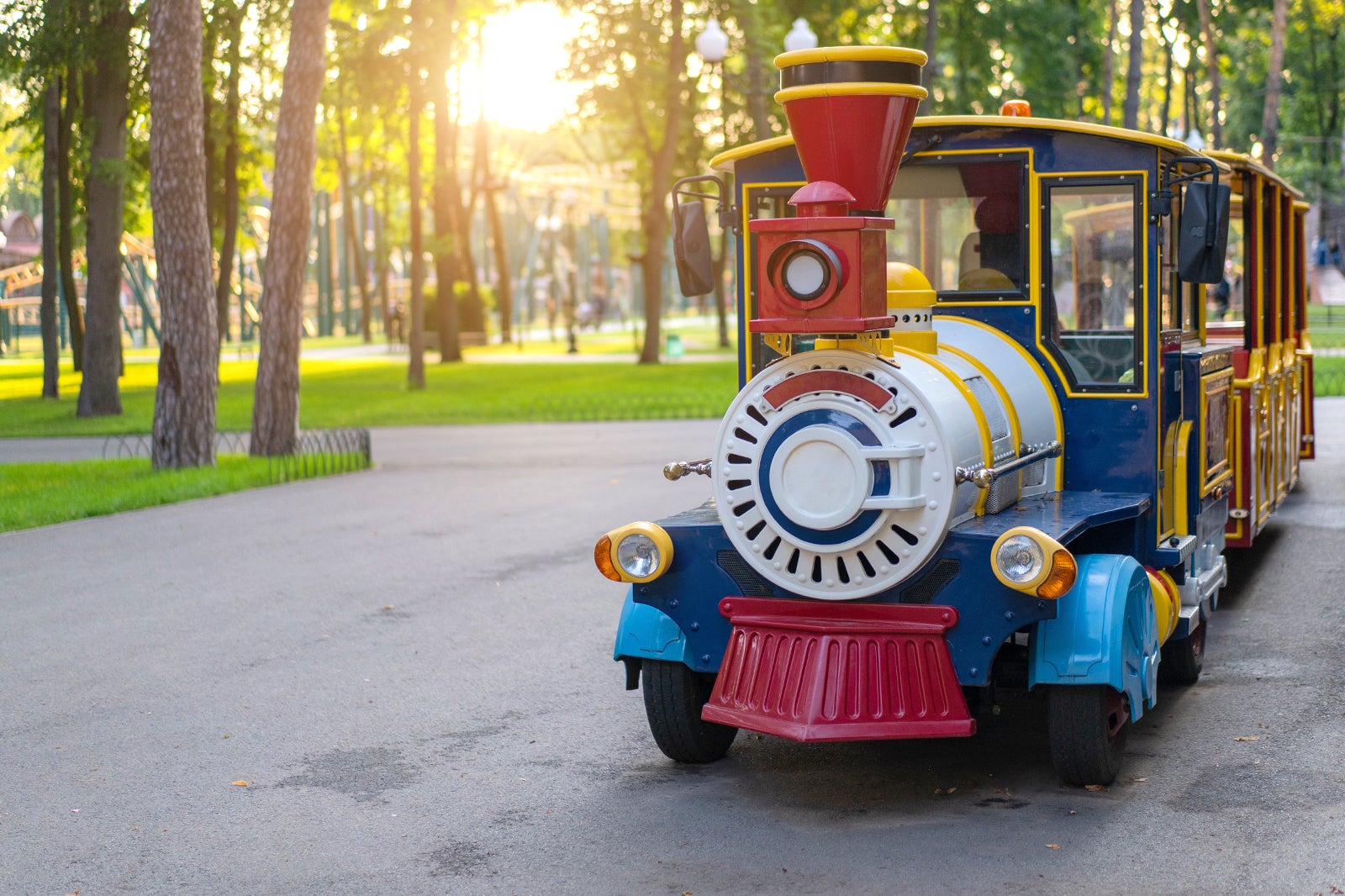 The Albufeira mini tourist train is a fantastic way for the kids to explore the town while the parents get a break off their feet. There are about 4 stops around Albufeira where you can hop on the train and enjoy the looped route. There's 1 stop that gives you an amazing view overlooking Fisherman's Beach and Albufeira's Old Town. With 2 nearby escalators leading directly to the beach, this is an ideal stop to explore the area.
Take the train to the next stop, and you'll be at Town Hall with plenty of places to shop or get the kids a snack. If you'd rather see more of the beaches, the train lets passengers off at the picturesque Praia dos Alemães.
Location: R. Júlio Diniz 17, 8200-260 Albufeira, Portugal
Open: Daily from 9 am to 11 pm (June–September: until 1 am)
Phone: +351 965 135 466
3
Slide & Splash
Aquatic adventures and animal shows at Portugal's largest water park
Slide & Splash is billed as Portugal's largest water park with attractions for everyone in the family. Get your adrenaline pumping at heart-racing rides like The Big Wave, The Black Hole and Kamikaze. The Blue Hole and the Foam Slides are more relaxed rides meant for the whole family to enjoy. For the youngsters, Tropical Paradise is filled with mini slides and fountains to splash around.
In between the aquatic fun, take the family to one of several animal shows presented throughout the day. Admire majestic birds like parrots, eagles and hawks, or feast your eyes on fierce reptiles. If you'd rather just spend the day relaxing, get a massage at the Aquafeeling zone or take a dip in the Jacuzzi.
Location: Vale de Deus 125, 8401-901 Estômbar, Portugal
Open: April–November: daily from 10 am (closing time varies between 5 pm and 6.30 pm)
Phone: +351 282 340 800
photo by Joseolgon (CC BY-SA 3.0) modified
4
SandCity FIESA
Check out some of the world's most unique sand sculptures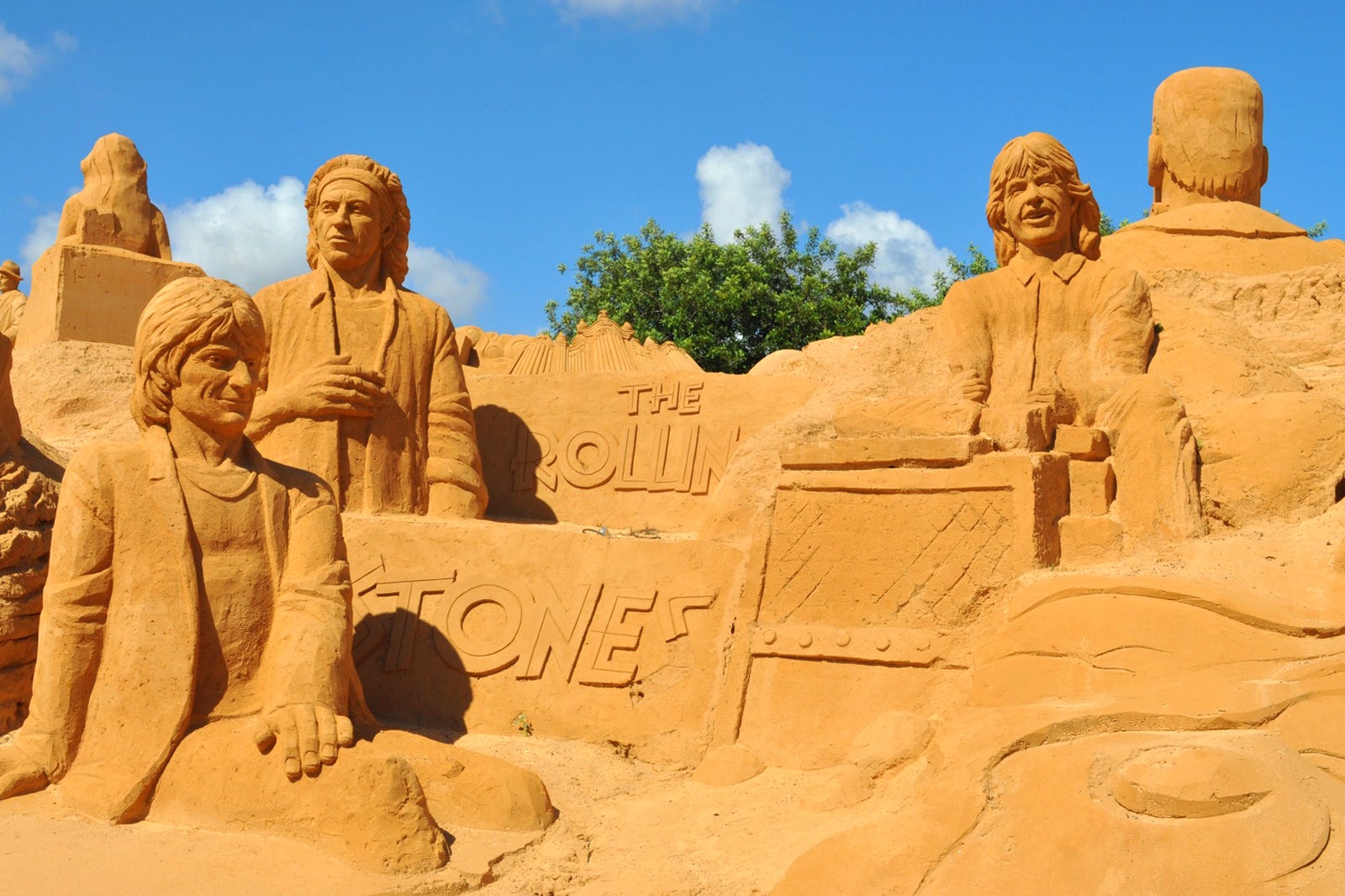 SandCity FIESA stands out as one of the most unique theme parks in the Algarve – it's the largest sand sculpture festival in the world. About a 30-minute drive west of Albufeira, Sand City regularly has artists from all over the world showcasing their talents in this enormous sandpit. Altogether, 55,000 tons of sand is used over a 6-hectare area for sculptors to tap into their imaginations.
You'll see remarkable pieces resembling sports stars, movie characters, famous landmarks and cultural icons. Previous sculptures have included Queen Elizabeth II, the Eiffel Tower, Star Wars characters and wild African animals. Make sure to visit during the evening for the surreal experience of seeing the sculptures illuminated against the night sky.
Location: EN 125, Lombos Garden Road Nº 252A, 8400-395 Lagoa, Portugal
Open: 6 March–30 December: daily at 10 am (closing time varies between 6 pm and midnight)
Phone: +351 282 071 260
5
Go on a pirate boat cruise
Entertain the kids with this quirky trip along the Algarve coast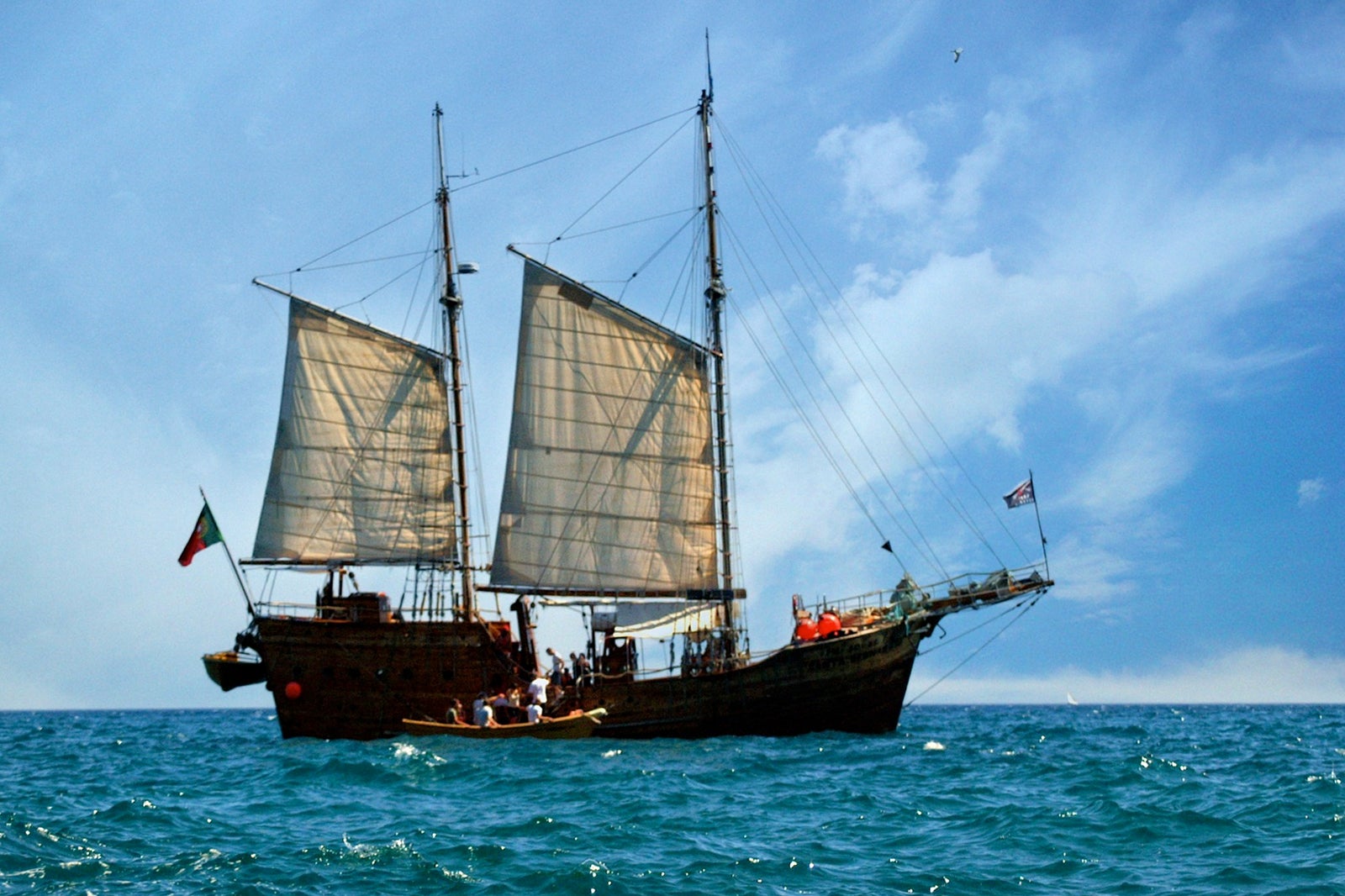 A sailing trip on a pirate boat cruise lets you see the beauty of the Algarve coast while entertaining the kids. Step onboard an authentic sailboat and cruise past golden-sand beaches and dramatic rock formations. The wacky characters put on a show-stopping performance and are sure to put a smile on any pirate lover's face. Parents can enjoy the views while the kids pretend they're pirates with the crew.
Many pirate cruises depart from the Albufeira Marina, and it's recommended to bring your bathing suit. You'll likely get the opportunity to take a dip in the water if you want to cool off during the excursion.
6
Karting Albufeira Marina
Challenge the family to a high-speed race on the track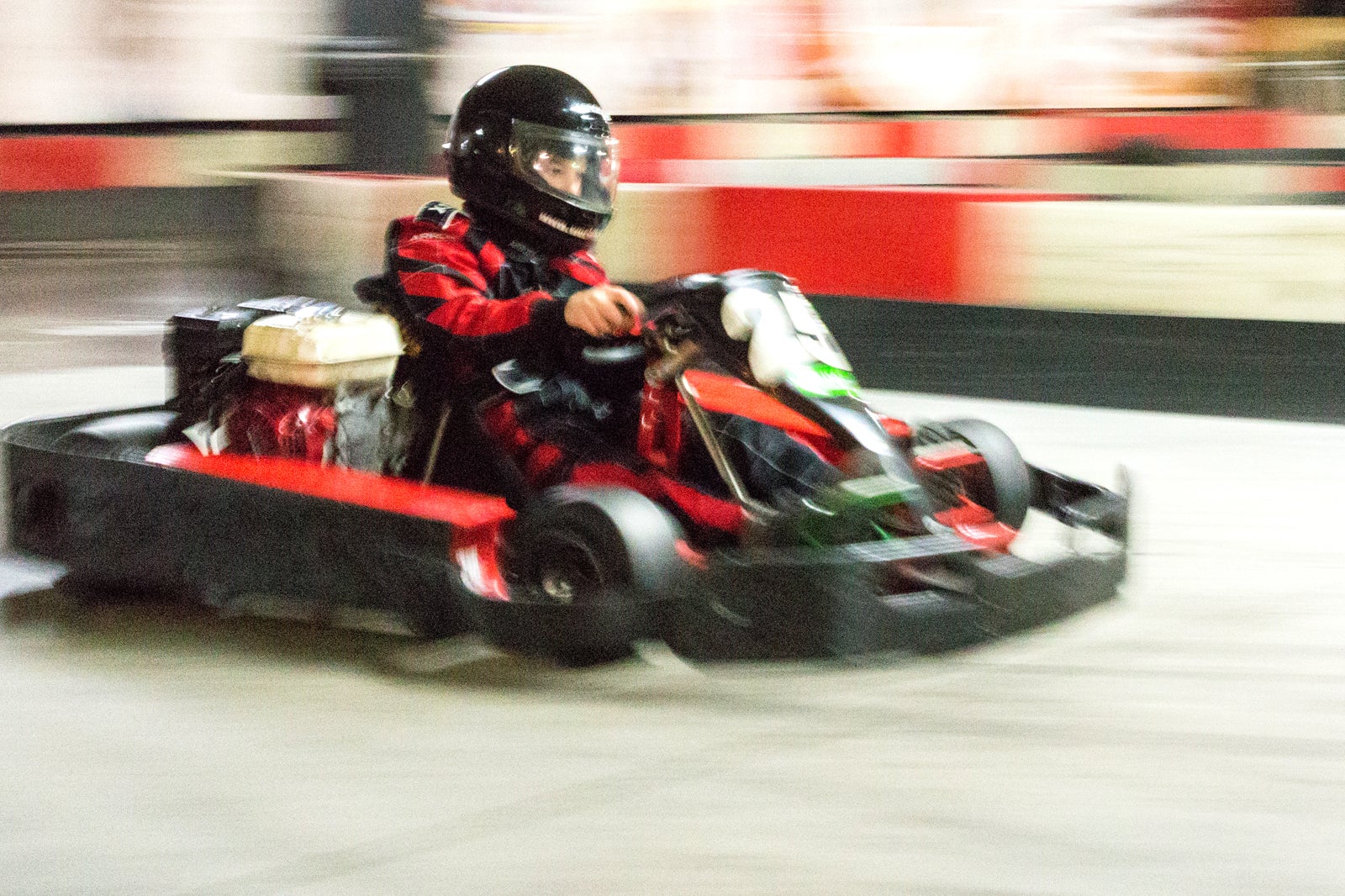 Karting Albufeira Marina lets you push the pedal to the medal right when you dock at the marina. The 400-metre track offers daredevils in your family a chance to test their skills on the track. You can reach top speeds on the straightaways and manoeuvre through tight turns. Choose between the adult or junior go-karts depending on each family member's driving ability.
If you have a large family, it's recommended to book in advance and you can even make it a competitive event. See who has the best go-kart skills in the family and complete the experience with an awards ceremony. Since the track is indoors, those who'd rather be spectators can relax without sitting in potentially bad weather.
Location: Albufeira Marina (Underground Car Park -2 Passeio do Ouro, R. Marina de Albufeira, 8200-371 Albufeira, Portugal
Open: Thursday–Monday from 11 am to 5 pm (closed on Tuesdays and Wednesdays)
Phone: +351 289 582 295
7
Go on an off-road safari in Albufeira
Book a family 4x4 or dune buggy adventure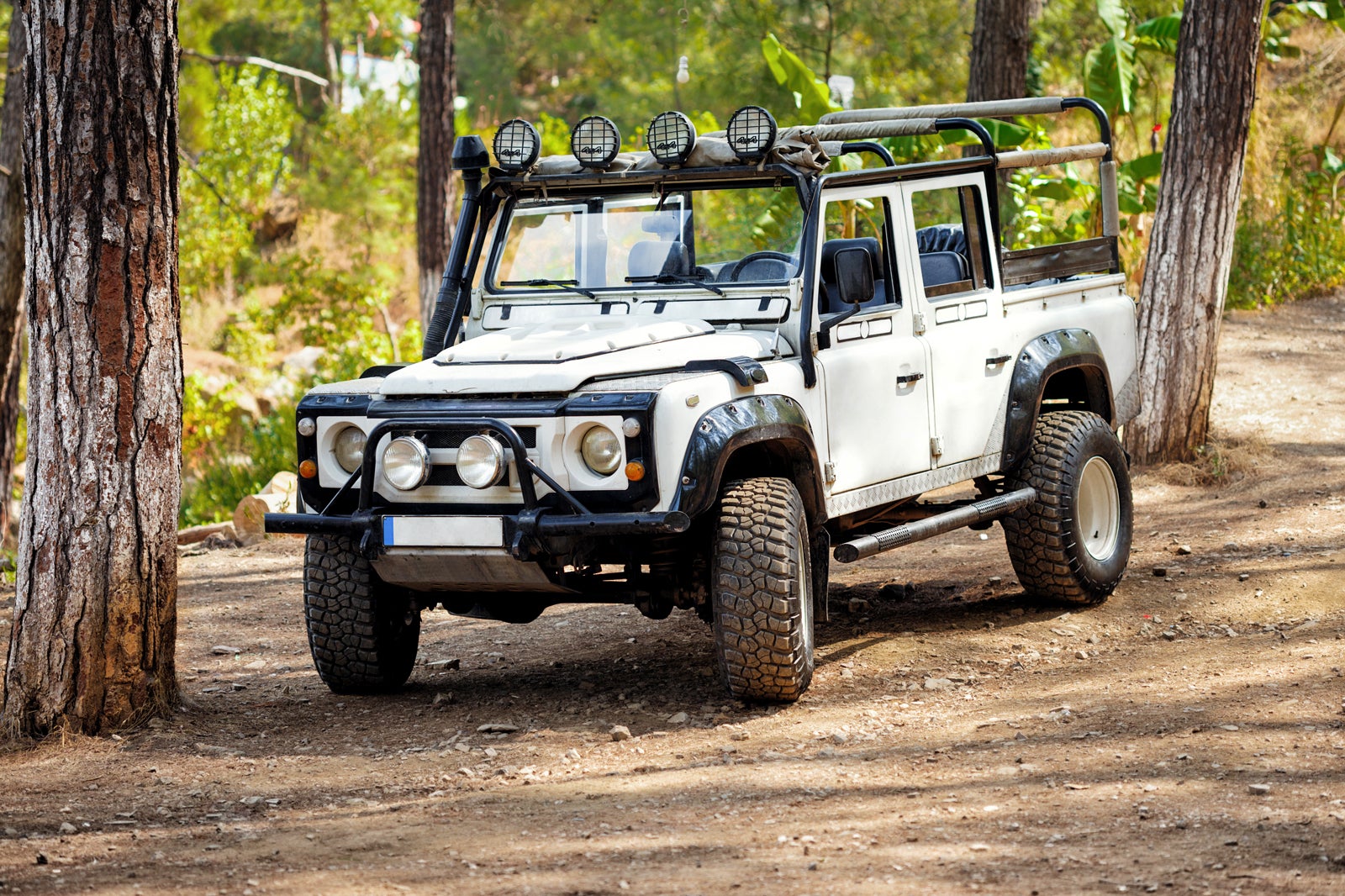 If your family lives for high-paced action, an off-road safari will keep everyone on the edge of their seats. Book a private 4x4 vehicle and take the family for a wild ride through rustic villages and tranquil forests just outside of Albufeira. There are tons of providers offering unique routes through the Algarve's picturesque landscapes.
Hire a private driver and gaze at the radiant flora, cork trees and orange groves decorating the countryside. Have family members who are itching to get behind the wheel? Then, a dune buggy adventure will give you a high-octane adrenaline rush while driving across the rugged, off-road terrain of the Algarve. Those less keen on driving can hop in the passenger seat and enjoy the thrilling ride.
8
Parque Aventura
Challenge yourself in the treetops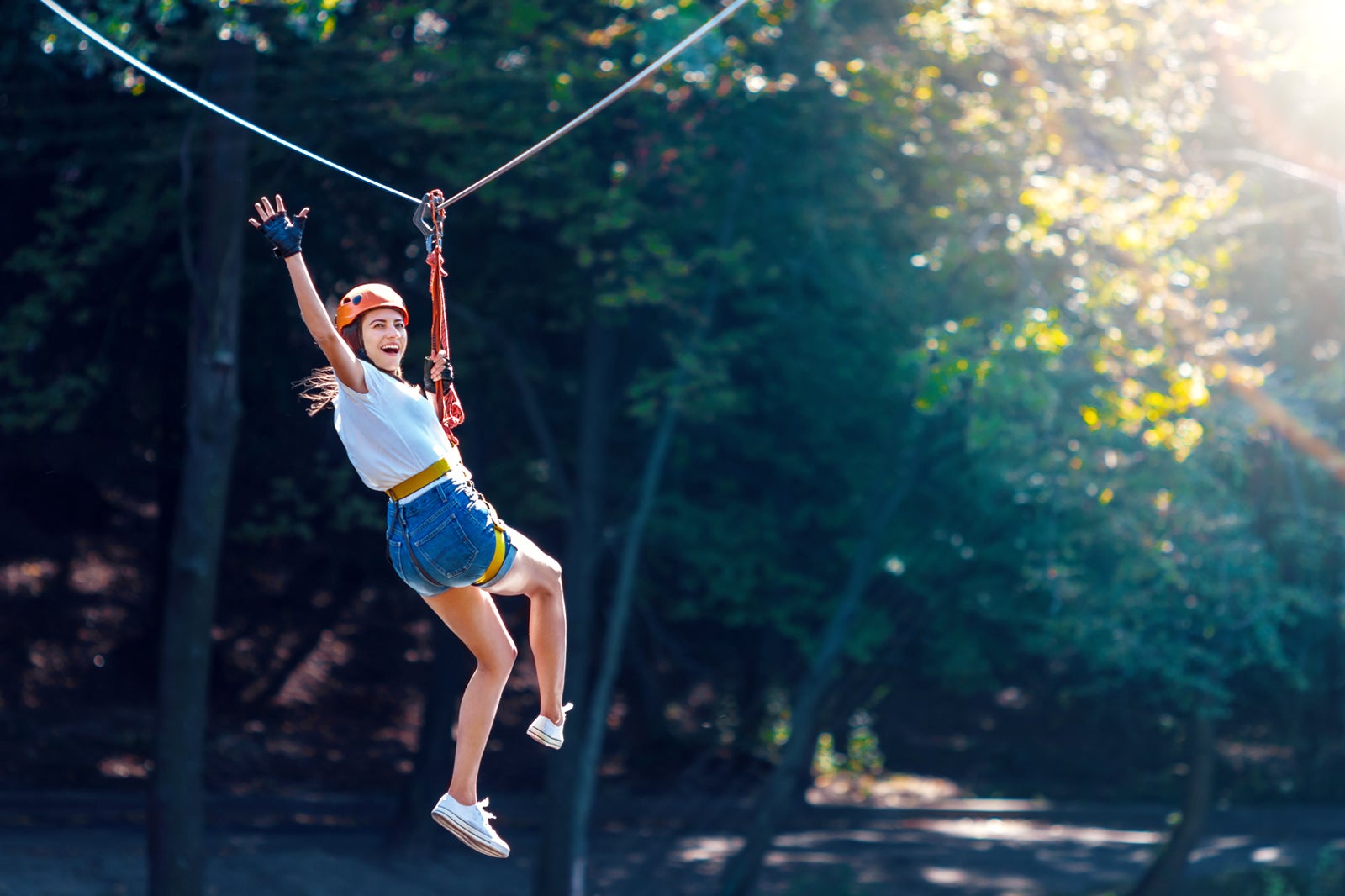 Parque Aventura is an exploration of the forest canopies of the Algarve that's certainly not for the faint-hearted. This adventure park lies east of Albufeira town, around 10 minutes away by car.
The star of the show is the unnervingly named High Ropes Course. It will whisk you into the very tops of the pine trees, where you can hop swinging wire bridges, whiz down zip lines, and conquer your vertigo. Of course, everyone's strapped to a harness for added safety, while there are pleasant seating areas in the forests for anyone searching for a more relaxed session in the Portuguese outdoors.
Location: Estrada de Santa Eulalia, 215, 8200-381 Albufeira, Portugal
Open: Mid-March–mid-June and mid-September–mid-November: daily from 2 pm to 6 pm. Mid-June–mid-September: daily from 10 am to 6 pm
Phone: +351 913 185 782
9
Hot Shot Bowling
10 pins for the whole family on the Albufeira Marina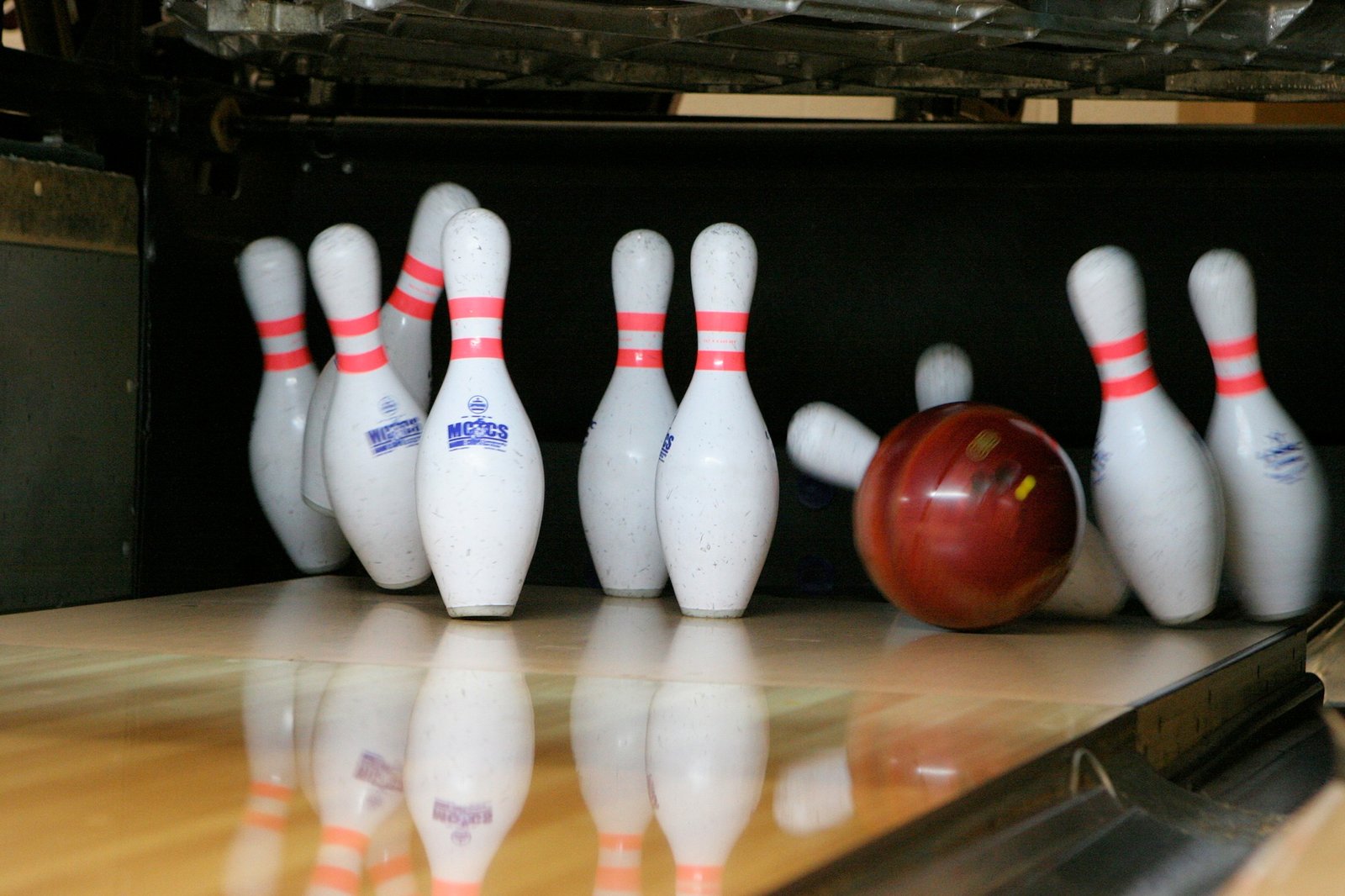 Hot Shot Bowling is located on the Albufeira Marina, just to the north of bobbing yacht boats and dockside bars. This 10-pin bowling alley is an excellent and family-friendly place to go for a pre- or post-dinner skittles showdown.
Expect retro interiors lit by neon lights, all dashed in bright pinks and marbles. There are 7 lanes in total, each with electronic scoring boards and seating. Players will also have access to a full bar and selection of snacks for an extra cost.
Location: R Marina de Albufeira, 1B, 8200-371 Albufeira, Portugal
Open: Thursday from 12 pm to 8 pm, Friday–Sunday from 12 pm to 10 pm, Monday from 12 pm to 8 pm (closed on Tuesdays and Wednesdays)
Phone: +351 289 543 163
Back to top