10 Best Things to Do for Couples in Albufeira
Albufeira's Most Romantic Places
Albufeira is an excellent place for a romantic retreat, where you can indulge in precious experiences, propose to your partner, or celebrate a memorable honeymoon. From tasting excellent wines at Algarve's finest vineyards to walking hand-in-hand along pristine beaches, a holiday in Albufeira is nothing short of romantic.
Located on the southern coast of Portugal, this coastal town offers plenty of relaxing and exciting activities for two, as well as extraordinary sunset views to end the day. Make the most out of your romantic holiday with this guide to the best things to do for couples in Albufeira.
1
Walk the Alvor Boardwalk
Feel connected with nature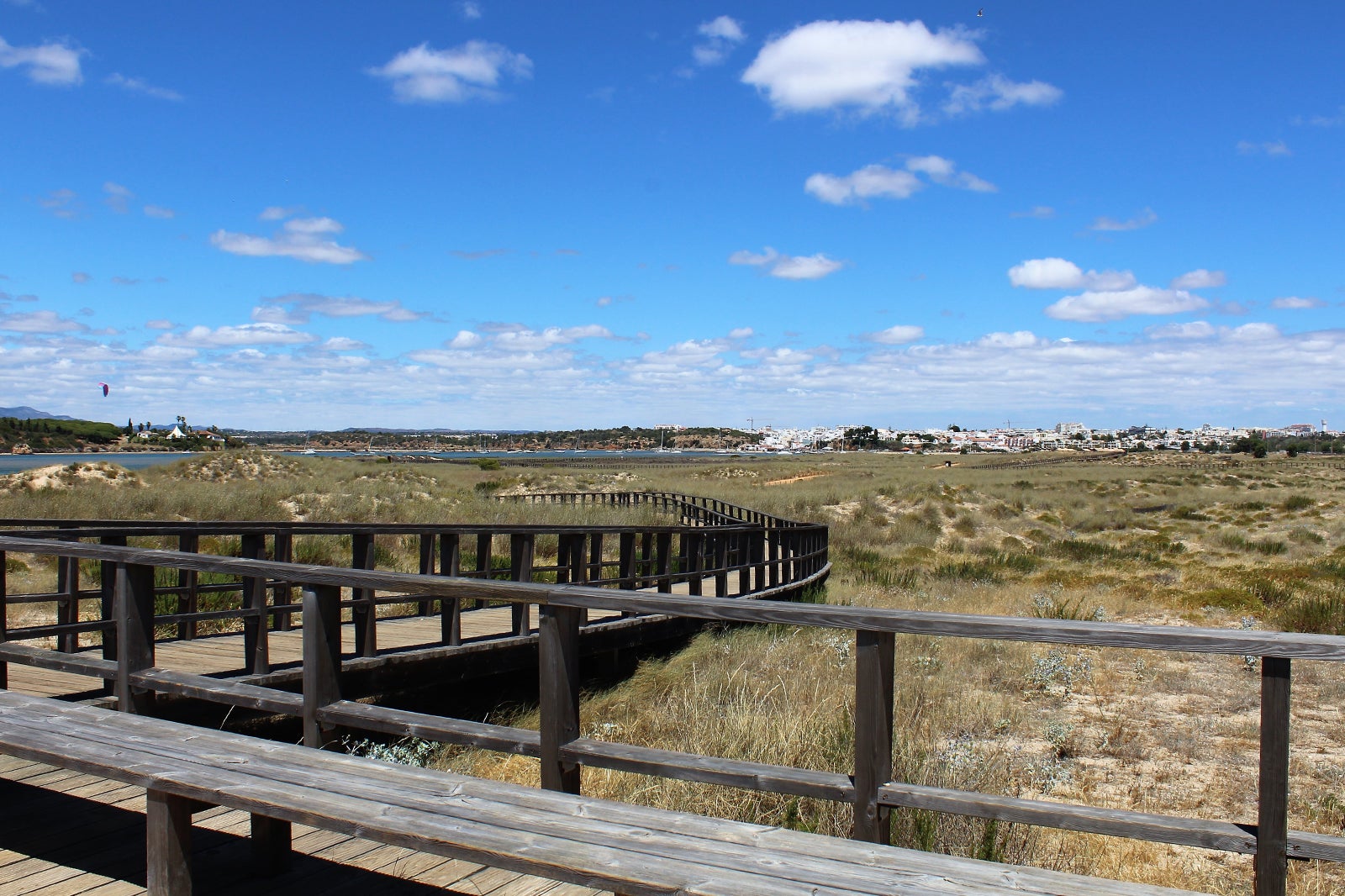 The Alvor Boardwalk is a 5.2-km loop track that covers a coastal area on Albufeira's west coast. A stroll along this path takes you past wonderful landscapes of lagoons, wetlands, and long-stretching sand dunes.
As you take in the diverse scenery, you'll also have a chance to spot stunning birds. Look out for flamingos that call this wetland their home. The Alvor Boardwalk starts in the town of Alvor, 45 km west of Albufeira. Completing this coastal loop takes around 2 hours, depending on your fitness level.
Location: Alvor, Portugal
2
Explore the coastline with a twin kayak
Discover Albufeira's gorgeous coast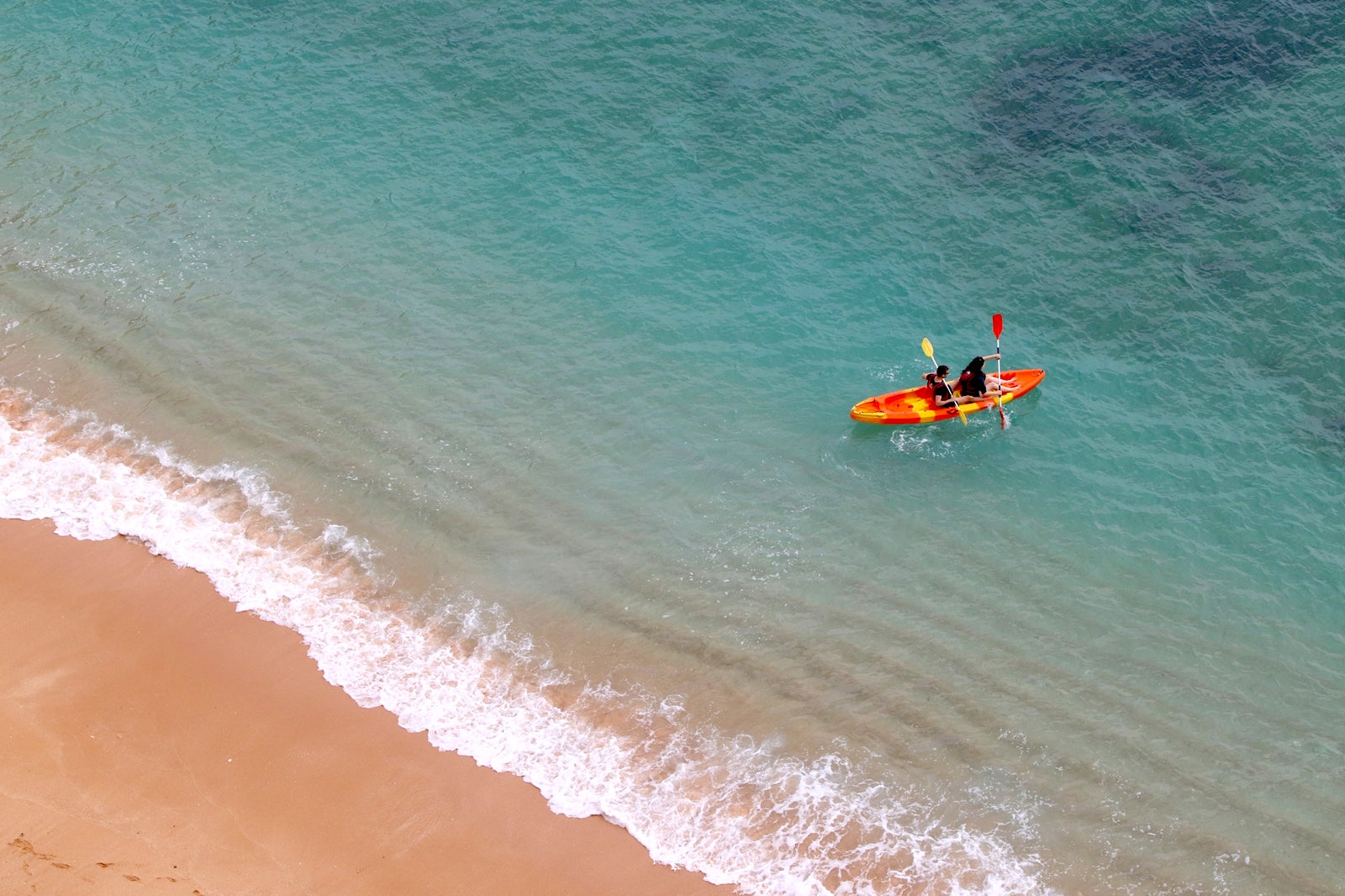 Albufeira (and the Algarve region, in general) is loved for its picturesque coastline, with limestone cliffs and golden beaches bathing in the sun. For some fun in the water with your partner, you can rent a kayak for 2 to explore the Atlantic Ocean.
You can paddle to nearby beaches such as Praia dos Arrifes and Praia da Coelha, where you can lie on the sand, with a view of towering cliffs and rock formations that extend into the water. Some kayak rental companies even offer kayak barbecues, during which you'll get to enjoy a freshly prepared meal on a hidden beach with your significant other.
3
Boat ride to Benagil Cave
Find yourself in an enchanting cave at sea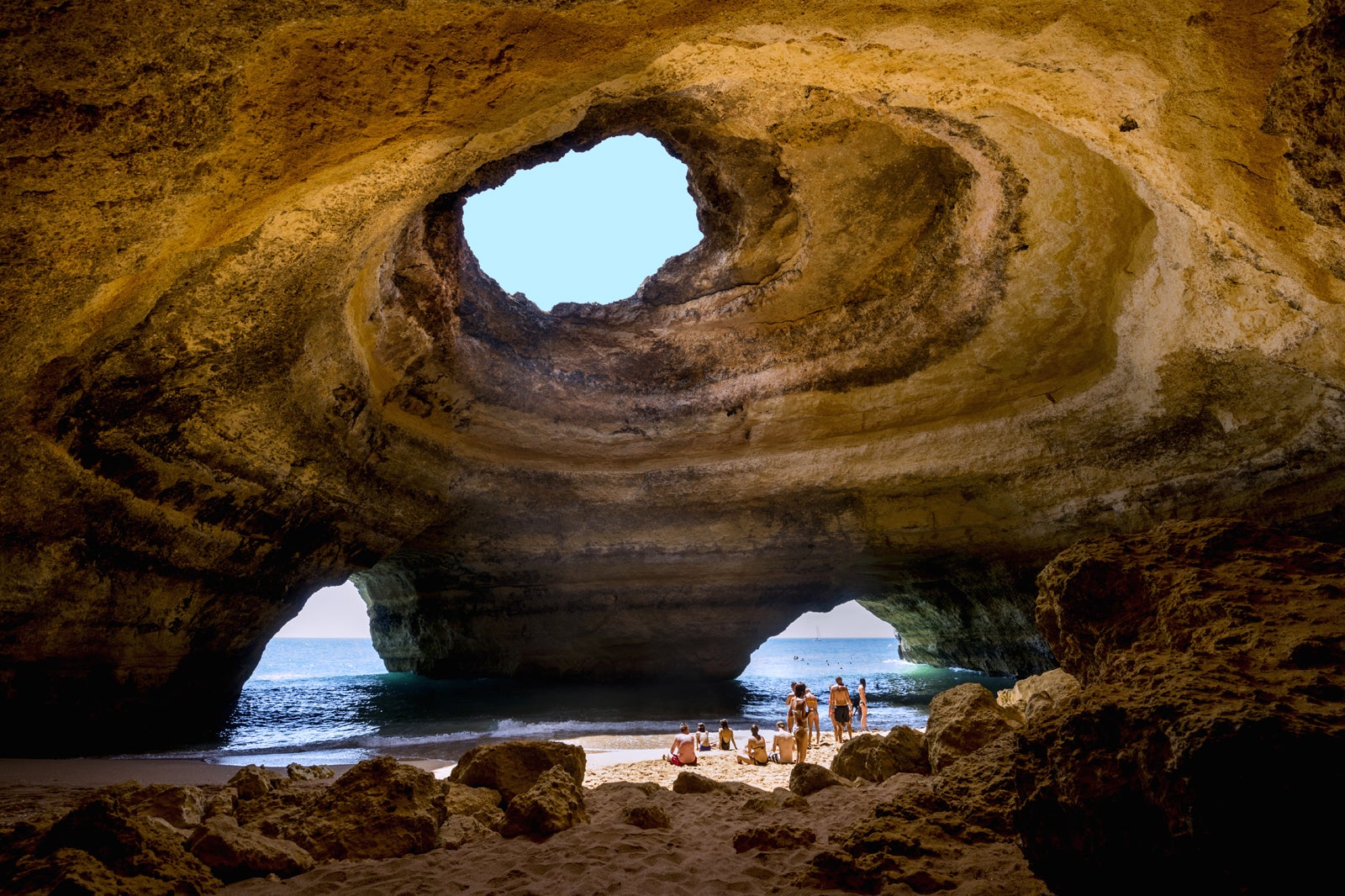 Benagil Cave is an iconic landmark in the Algarve, often appearing in travel guides and Instagram feeds of lucky travellers. This hall-shaped rock formation, located 20 km west of Albufeira, lies right beside the sea. It looks like a majestic dome, with a hole in the 'ceiling'.
For a romantic boat cruise to this photogenic spot, you can depart from Albufeira and set sail for a memorable journey. The trips generally last for 2.5 hours, with high chances of seeing dolphins during the cruise.
4
Join a cooking class
Prepare local specialities with your partner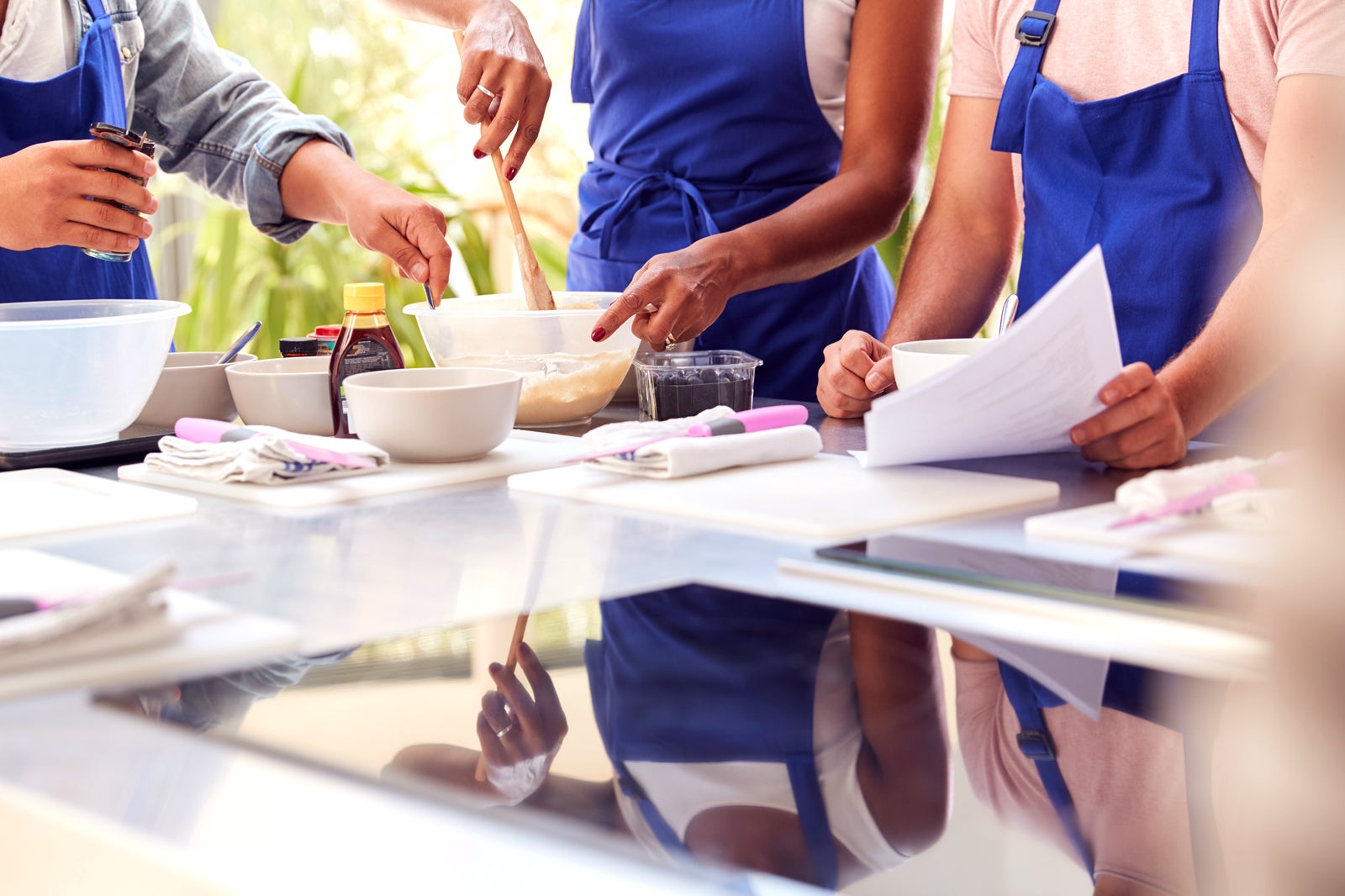 Food plays a vital role in Portuguese culture, with travelling seafood lovers feeling right at home in Albufeira. If you feel inspired by the dishes you've had during your holiday and want to recreate them at home, you can join a private cooking class with your loved one.
Several places offer classes with the guidance of a professional chef, who helps you prepare classic regional and Portuguese fare. They can also provide the historical background of the dishes. Most classes include the assembly of several courses and wine pairing to celebrate this culturally enriching experience. Mimo Food in Albufeira and Casa de Mondo in nearby Boliqueime are popular places to join a cooking class in Albufeira.
5
Spa treatments
Unwind in Albufeira's spas
Unwinding in a wellness retreat in Albufeira is a nice way to bond with your companion. Enjoy total relaxation in a sauna or heated pool, and with a massage by seasoned therapists. Albufeira has several venues where you can enjoy quality spa treatments.
Serenity Spa presents visitors with dedicated couple treatments, with facial therapies and body massages during a private session. For a different experience, head for Zensation to have your feet nibbled by thousands of tiny fish – standard massages and facial treatments are available as well.
6
Enjoy a horse-riding tour
Revel in a relaxing horse ride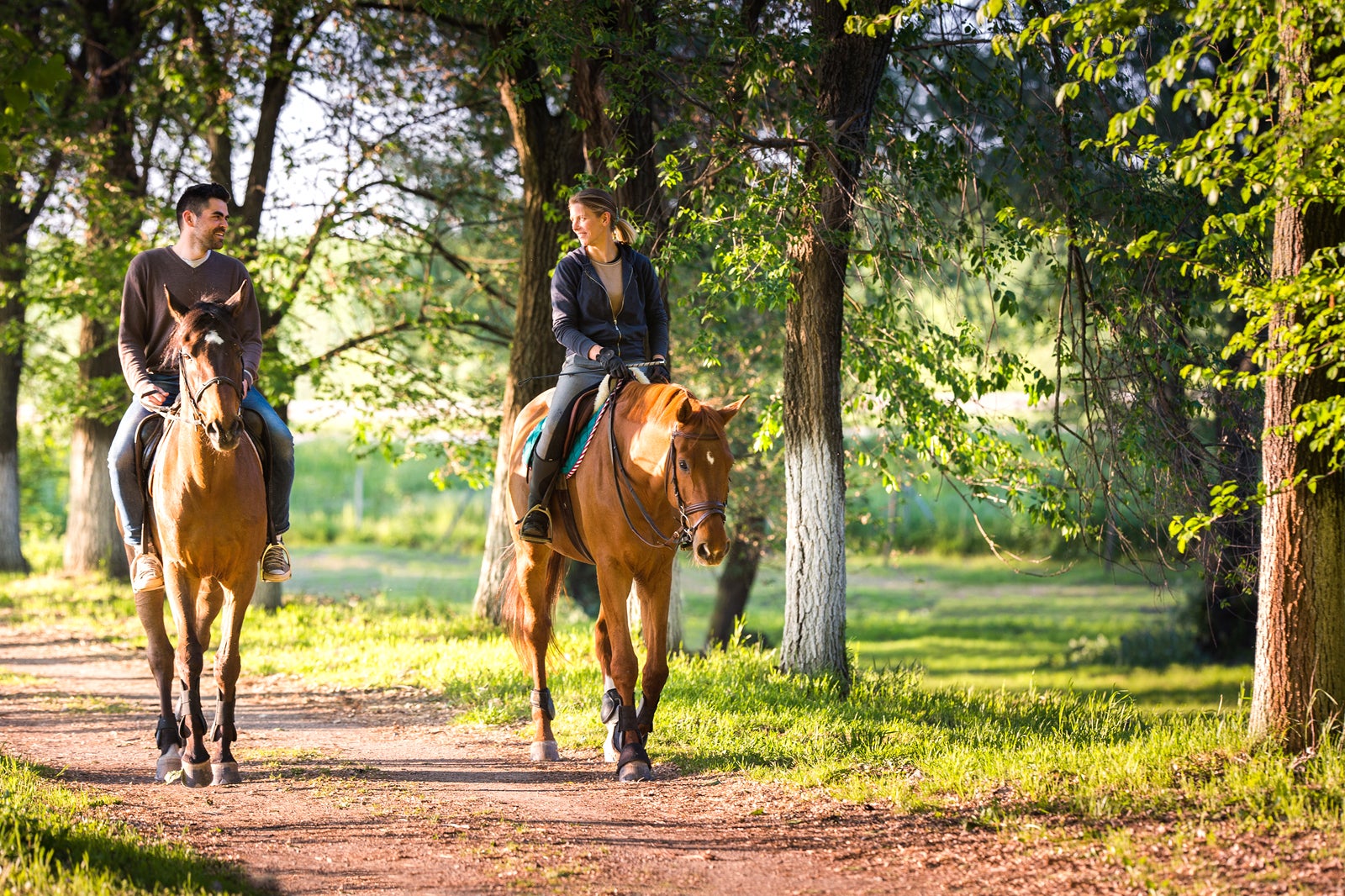 Whether you're new to horse riding or an experienced rider, exploring Albufeira on the back of a stallion is a compelling way to discover its rugged terrain. For newbies, lessons in the dressage arena are a fantastic introduction to horseback riding.
Most horseback riding tours in Albufeira let you can choose from a guided ride on the beach or in the forest. Duration ranges from short nature walks to multi-hour treks along the coastline. A ride over the beach by sunset is excellent when you're together with a partner. Albufeira Riding Centre and Riding Centre Quinta de Saudade are some of the area's most popular schools.
7
Castelo de Paderne
Travel back in time at ancient ruins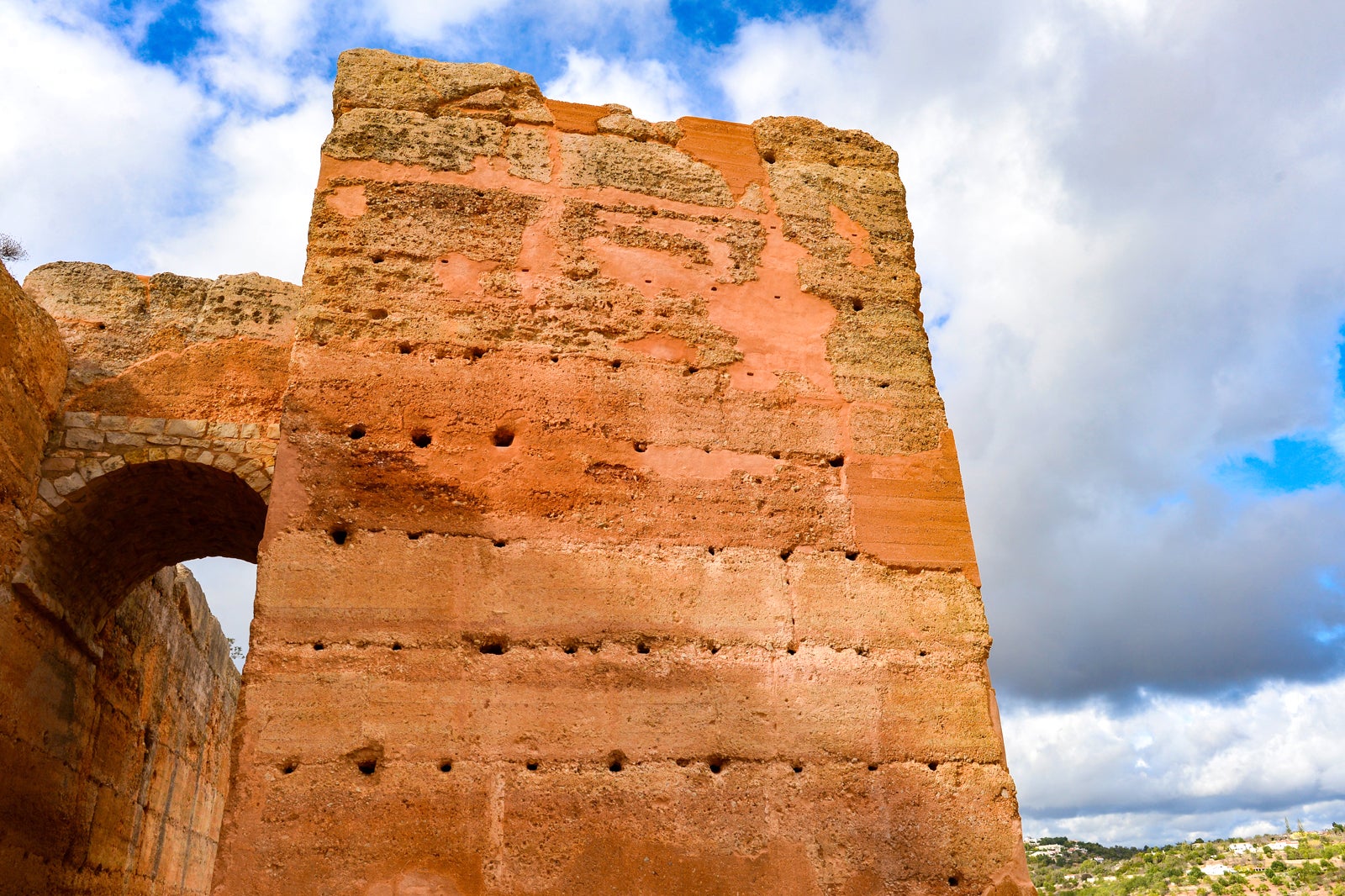 Castelo de Paderne is an ancient fortification located 12 km north of Albufeira's town centre. Built on top of a Roman-era site, the current ruins, which you can explore by foot, are remnants of a Berber castle constructed in the 12th century.
You can relive the past by walking around this historical site. You can also walk over the medieval bridge next to the historic site, which offers vistas of a lush valley and riverbed below. Castelo de Paderne plays such a significant role in Portugal's history, it's even represented in the national flag.
Location: Centieira, Albufeira, Portugal
Open: 24/7
8
Wine tasting
Savour a tour and sampling of Algarve's finest vineyards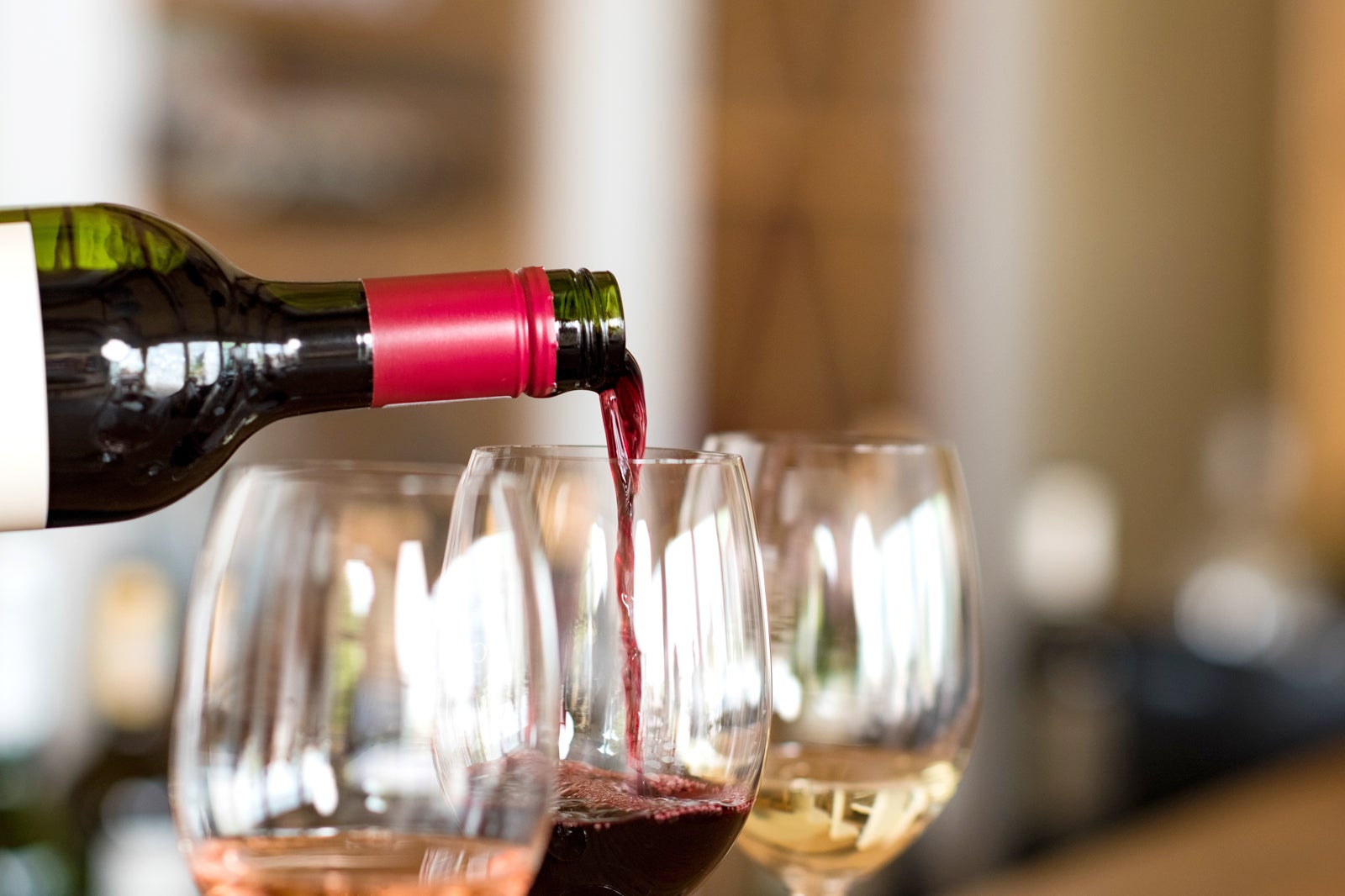 Sampling regional wines is one of the joys of travelling in the Iberian Peninsula. The Algarve region of Portugal has its fair share of vineyards – visit one of the many estates in and around Albufeira for a wine tasting session.
For a full experience, many vineyards offer tours and sampling session for couples looking to enjoy each other's company while learning about the art of winemaking and Portuguese wine culture. Adega do Cantor and Quinta da Tor are standout places to toast with your partner.
9
Watch the sunset from Praia da Oura
Head for the beach for an epic nightfall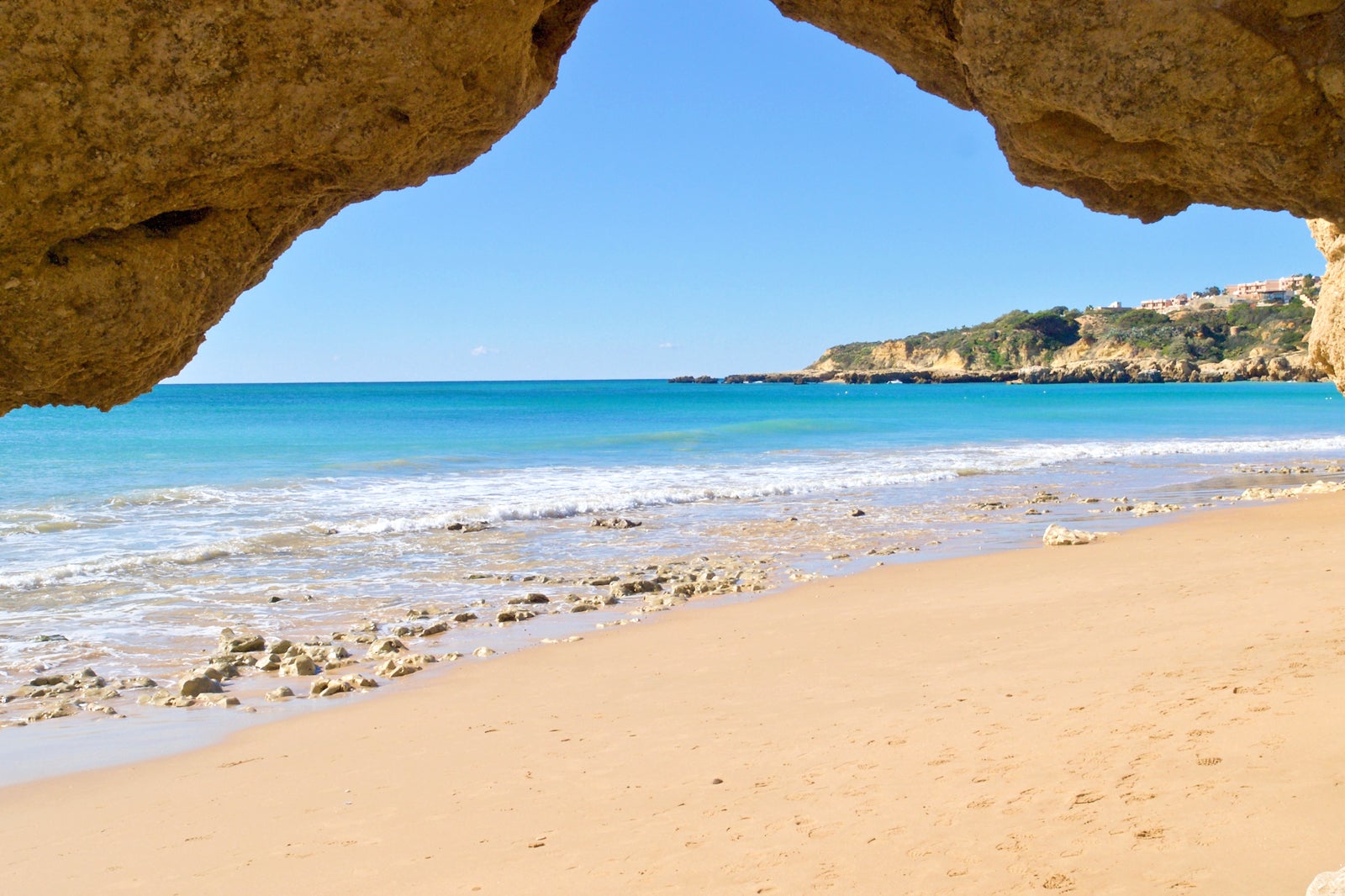 Praia da Oura is the main beach of central Albufeira, offering stunning cliffs, rock formations and a large hangout area on fine sands. It lies within walking distance from the Old Town, attracting beachgoers looking to enjoy a leisurely stroll.
Oura Viewpoint, with its limestone coves and a rather quiet beach, is one of the most enchanting spots to watch the sun sink into the Atlantic Ocean. Dolphins are regular visitors in this part of Albufeira – you might see a group of them putting up a spectacular show during sunset.
Location: R. Ramalho Ortigão, 8200-604, Albufeira, Portugal
10
Have a romantic dinner
Spoil yourself and your significant other
There's a wide range of romantic restaurants in Albufeira and its surrounding areas, many of which lets you enjoy excellent meals with views of the setting sun.
Spoil your date with dinner at the opulent The Ocean Restaurant, a Michelin-starred establishment that offers ocean views from their rooftop terrace and multiple course meals with wine pairing. Overlooking Praia dos Alemães and the ocean, Terrazza del Mare Pizzeria serves excellent cocktails and comforting pizzas. The Ruin specialises in fresh seafood from the region, with an outdoor seating area adding to the romantic dining experience.
Back to top