10 Best Things to Do in Stavanger in Summer
What's on the menu in summer in beautiful Stavanger?
Stavanger is one of the country's biggest cities and its history goes right back to the Middle Ages. Its coastal location makes keening seagulls and salty seaspray part of the experience, as does old wooden houses, festivals and stunning scenery.
The Oil City as it is also known, is a true gem in summer, and there is plenty to see and explore. Art, hiking, history and merry-go-rounds are just some of the things on the menu here, and locals, tourists, young and old can look forward to visiting an exciting city.
1
Explore Old Stavanger
A Part of the City that's Hundreds of Years Old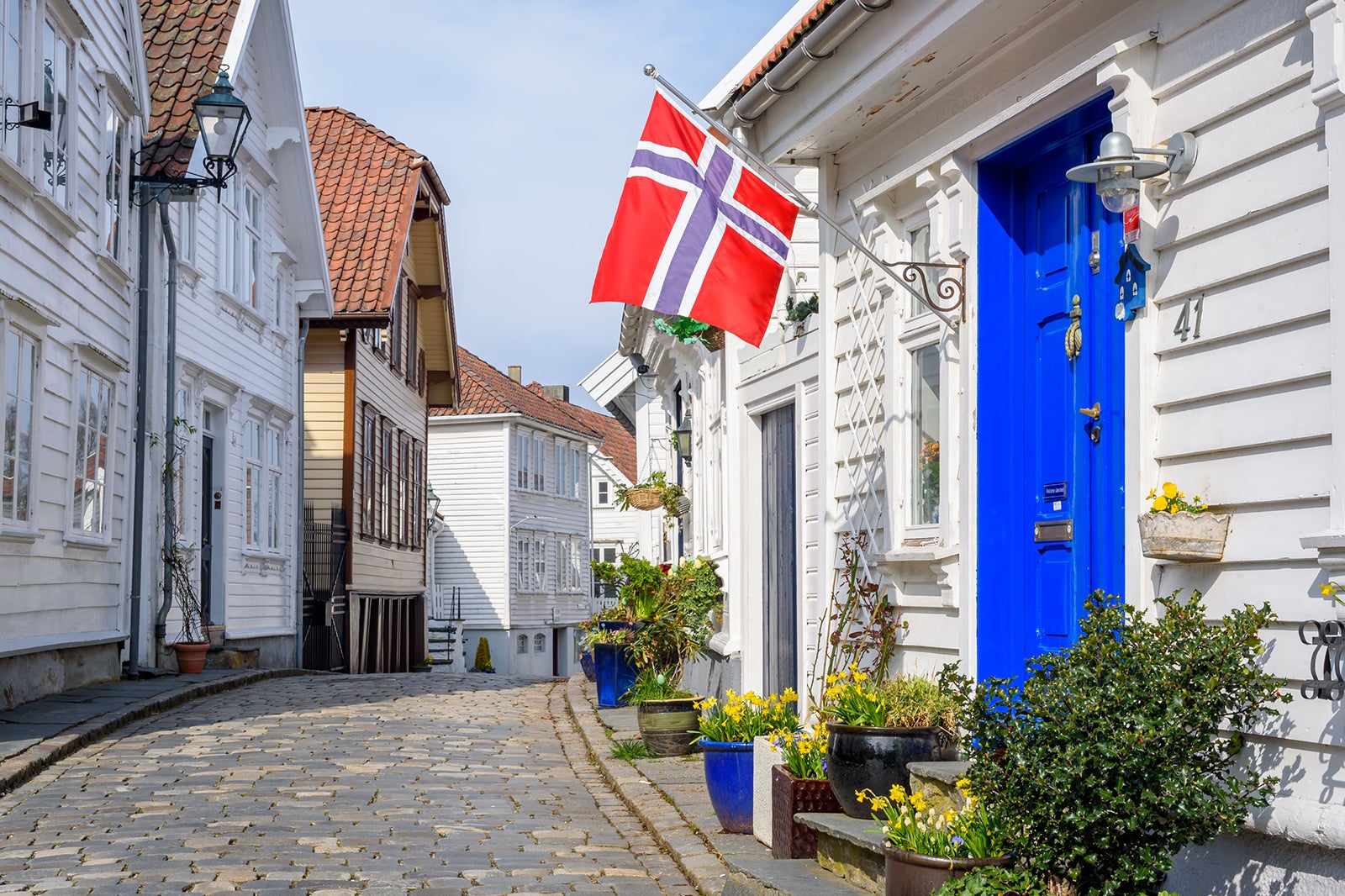 Old Stavanger is a welcoming, historic and charming part of the oil city, which attracts both tourists and locals all year round. The small wooden houses are very old and stand in a row along cobbled streets. Some of the houses date back as far as the 18th century, and the town has even received awards for their preservation.
The old town is centrally located on the west side of Vågen, and the homeowners are very good at decorating the outside with flowers that often spill out onto the pavements. The outdoor displays are so impressive in fact that many tourists don't realise that people live in the houses, and that they are not open to everyone.
Location: Øvre Strandgate, 4005 Stavanger, Norway
2
Gladmatfestivalen
A Festival for Foodies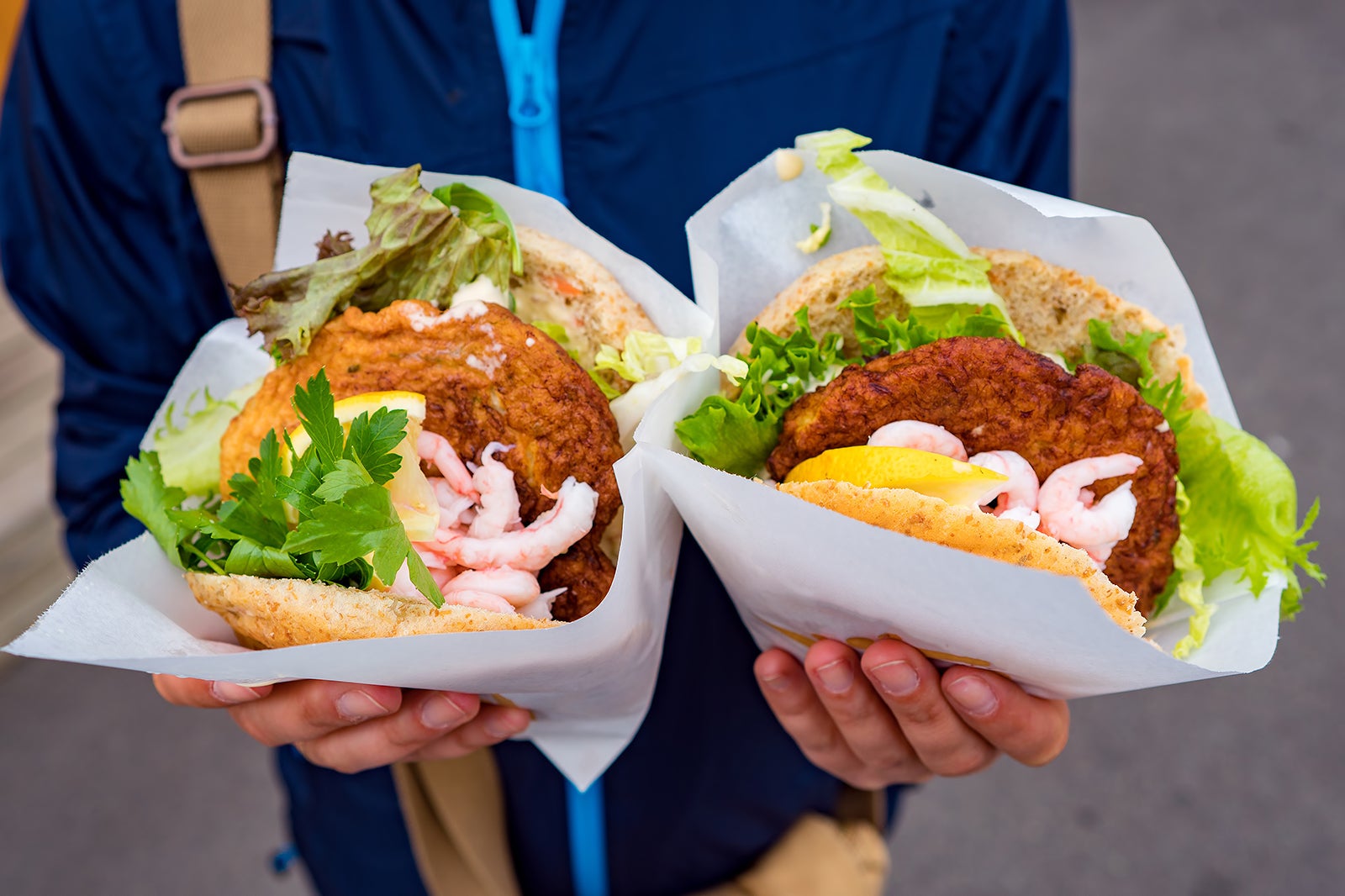 Ever since 1998, thousands of people have taken the trip to the Gladmatfestivalen in Stavanger every summer to sample good food, gain culinary tips and buy exciting products and produce.
The festival is held along Vågen in the city centre, and over 100 exhibitors do what they can to give you a good dining experience. As well as some great food, you can look forward to entertainment, courses, demonstrations and concerts, and it has become a tradition to hand out the Food Culture Prize at the festival. Get ready to feast on some wonderful gastronomic experiences.
Location: Stavanger, Norway
3
Trip to Pulpit Rock
Magnificent Scenery and Unforgettable Views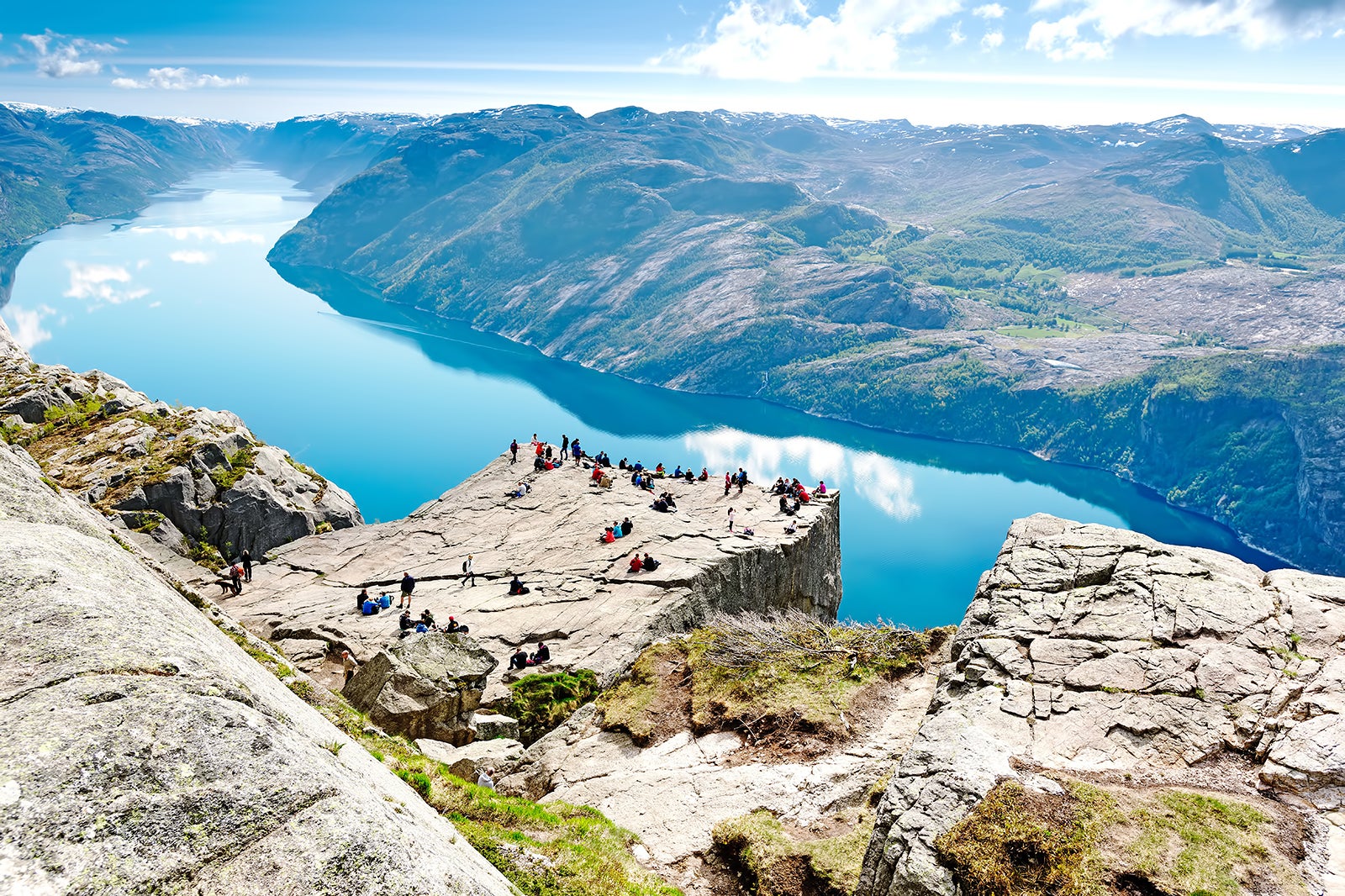 Pulpit Rock is a majestic mountain plateau 604 metres above the Lysefjord, and if you want to enjoy the fantastic view from the top, you have to get there first. This is one of the country's most famous nature attractions - and the pride of Western Norway.
From Stavanger you have to drive or take a bus to Pulpit Rock Basecamp, which takes around 40 minutes. The rest is done on foot and the round trip takes approx. 4-5 hours without breaks. The terrain is sometimes very hilly, but Sherpas from Nepal have created practical stone steps and paths, which makes it easier to get up. The route takes you across marsh areas, along idyllic forest paths, up steep mountains and through green forests - and the goal at the end makes it all worth it.
Location: 4129 Songesand, Norway
4
Discover the City by Bike
A Great Way to Explore the City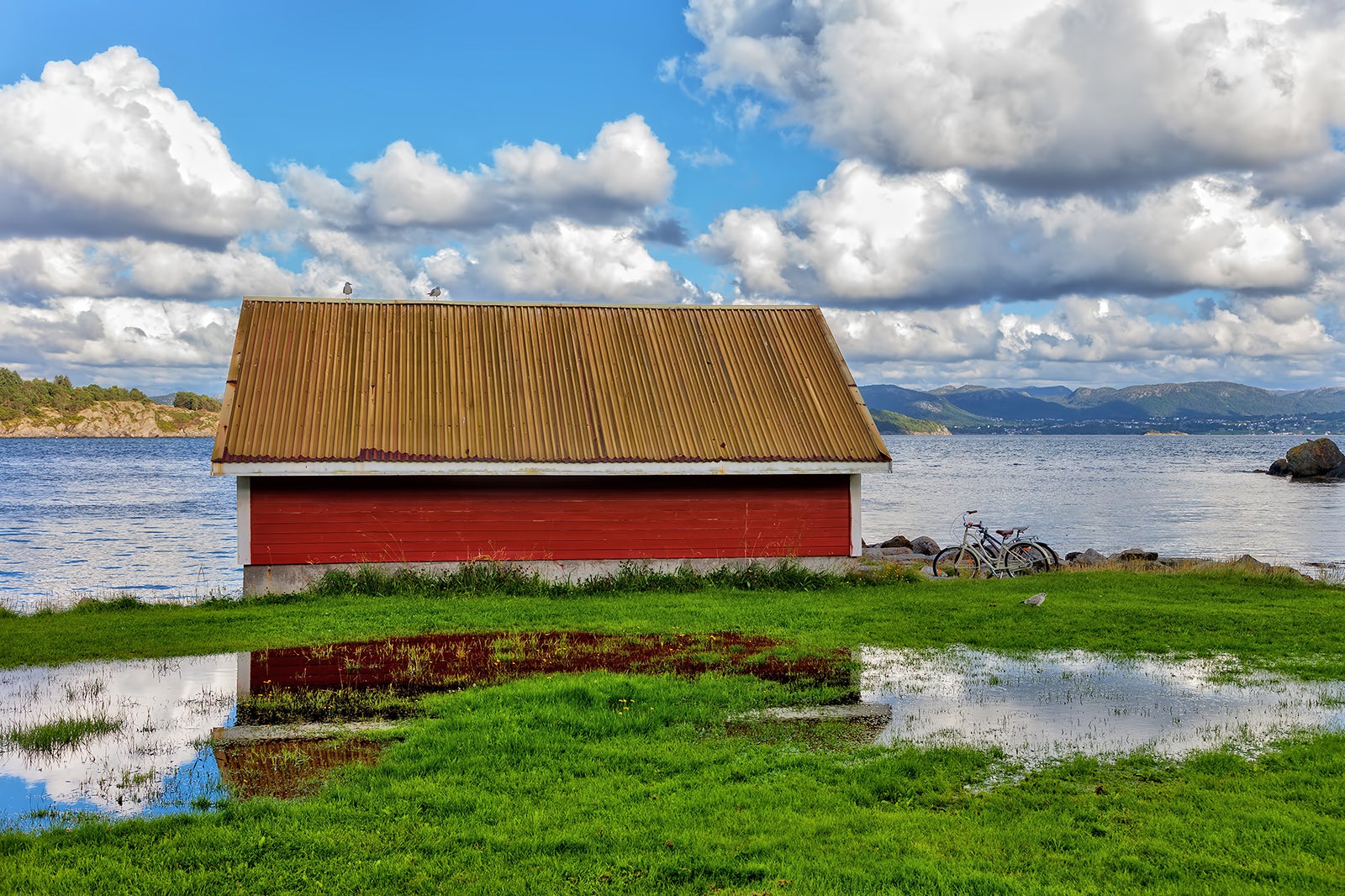 Cycling through Stavanger is the perfect way to explore the city - whether you want to see the city itself or the surrounding areas. If you don't have your own bike, just use the electric city bikes. There are plenty of charging stations throughout the city, so getting from A to B is very straightforward.
Sightseeing by bike is particularly practical. Not only do you get to experience the citu while cycling, but you get to take in each attraction step by step, through the old, pretty parts of the city and along the water by the harbour.
Location: Stavanger, Norway
5
Beaches at Jær
Sandy Toes and Sea Hair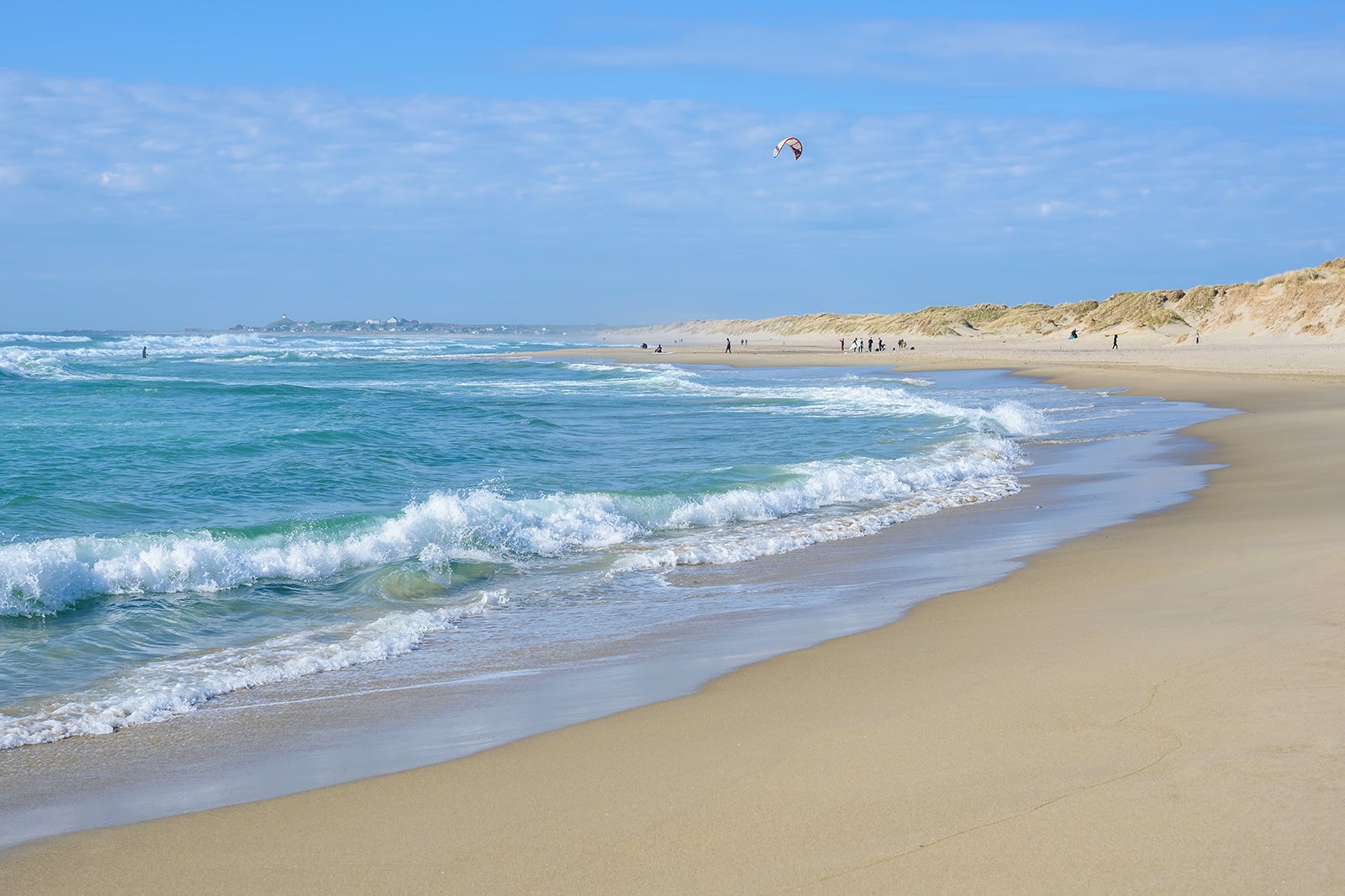 Couples
Families
Photo
Budget
This stretch of the country is known for its beautiful scenery and Jærstrendene is no exception. Over an area of 7 miles you'll find 25 kilometres of beautiful beaches - some of them not too far from Stavanger. The beach area is also protected and is rich in bustling bird and plant life.
Norway's longest sandy beach, Orrestranden, is a good one to visit. This is a Blue Flag beach, which is your guarantee that both the water and the fine, white sand meet strict environmental requirements. The best thing about Jærstrendene is probably that the area has no skerries, so there is nothing to dull the waves before they hit land.
6
Flea Market at Nytorget
A Mix of Old and New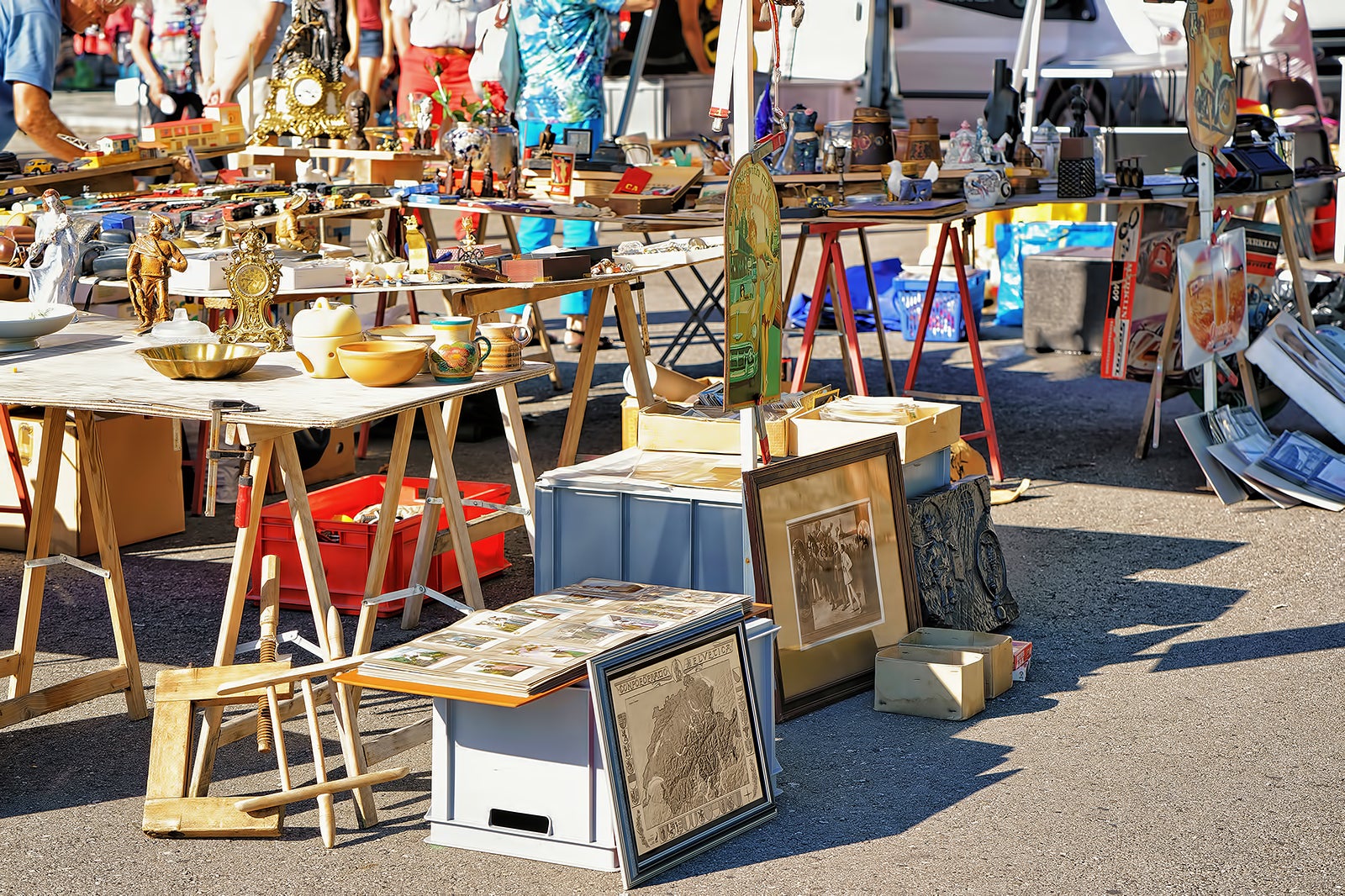 A nice thing to do in the summer is to take a trip to the flea market on Nytorget, which is full of exciting finds. There has been a square here since the middle of the 19th century, and over the years it has served all manner of purposes, from a place for horse sales and vegetable trade to demonstrations and public meetings.
The flea market is usually held here every Saturday, and is a great opportunity to nab a bargain or find some hidden treasures. Many people come here for the bustling life, and the central location makes it very easy to get here both on foot and by public transport.
Location: Nytorget, Stavanger, Norway
Open: Saturdays
7
Nuart Street Art Festival
Cultural Experience with a Difference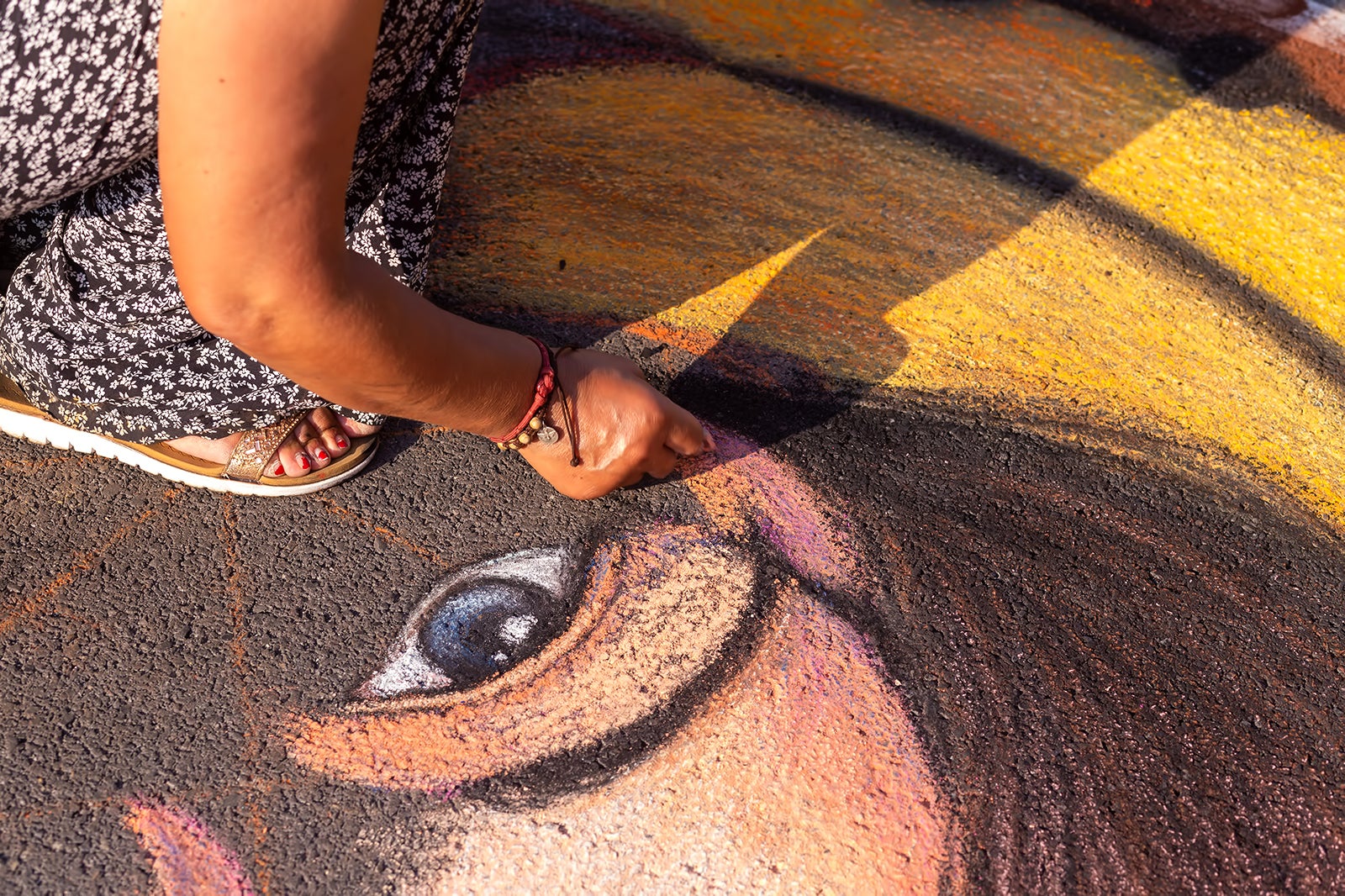 In Stavanger in summer you can take in the unconventional and inspiring Nuart Street Art Festival. This festival is quite unique in that the city becomes the artists' canvas. Walls get painted on, various surfaces are spray-painted with graffiti and group exhibitions are organised alongside presentations and debates.
This non-commercial festival saw the light of day in 2001, and has since become one of the city's highlights. It attracts both locals and tourists, and you just have to get your walking shoes on and stroll around the streets of Stavanger to admire the spectacular works and the underlying messages.
Location: Stavanger, Norway
Open: August/September
8
Excursion to Flor & Fjære
A Spectacular Oasis on a Small Island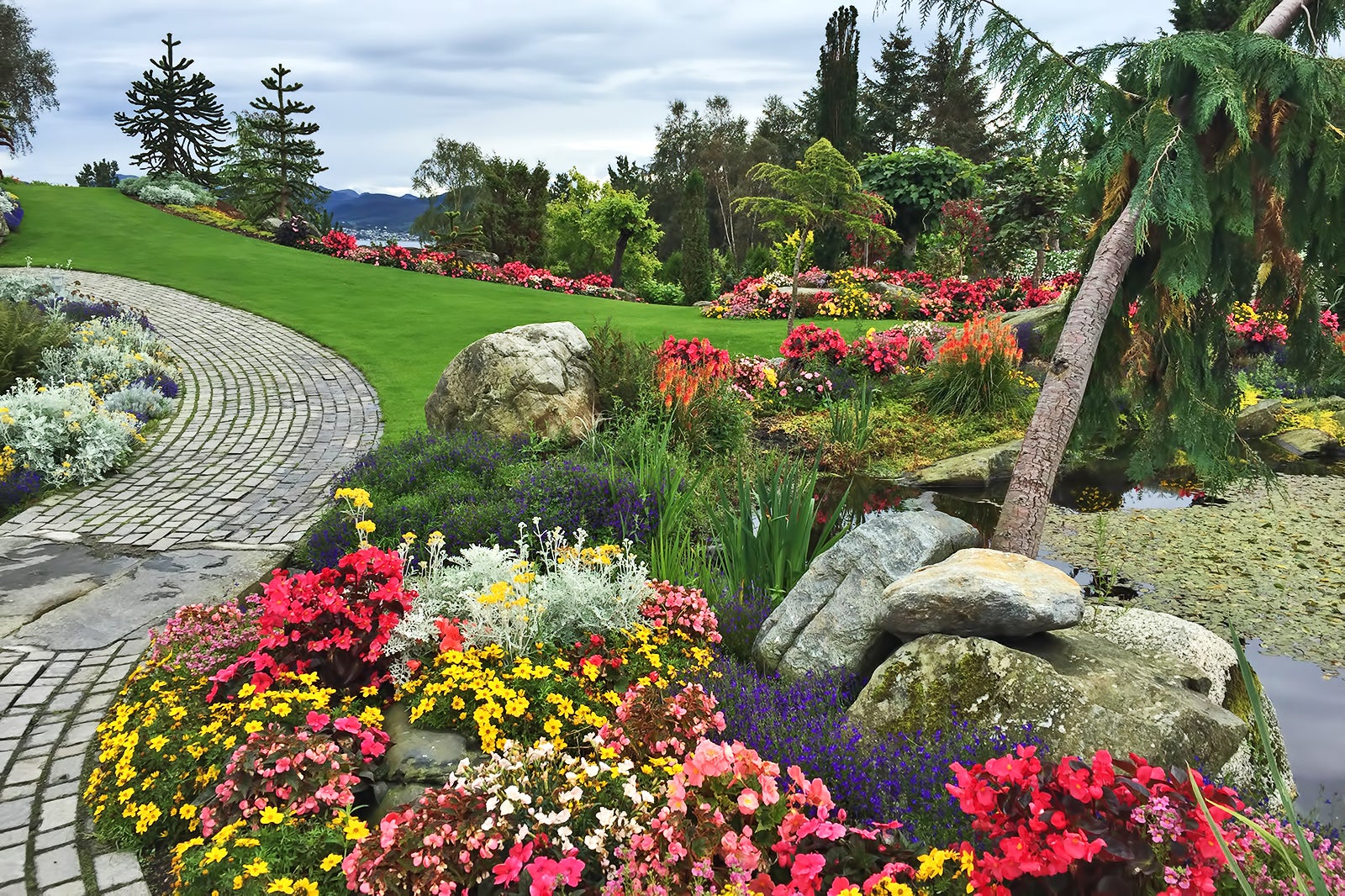 A half hour boat ride from Stavanger takes you to the fantastic park and restaurant Flor & Fjære. You disembark onto a beautiful family country estate that has been transformed into a colourful and tropical park full of flowers and plants.
After being guided around this spectacular oasis, you can enjoy a delicious feast of fresh ingredients. And once you have digested your meal, you can explore the place on your own before the boat takes you back to the city. Some will probably claim that this is the most beautiful park they have seen, but you have to decide for yourself.
Location: Sør-Hidle, Strand, Norway
Open: May–September
Phone: +47 51 11 00 00
photo by Kilabs (CC BY-SA 4.0) modified
9
Stavanger Botanical Garden
A City Worth Visiting in Both Summer and Winter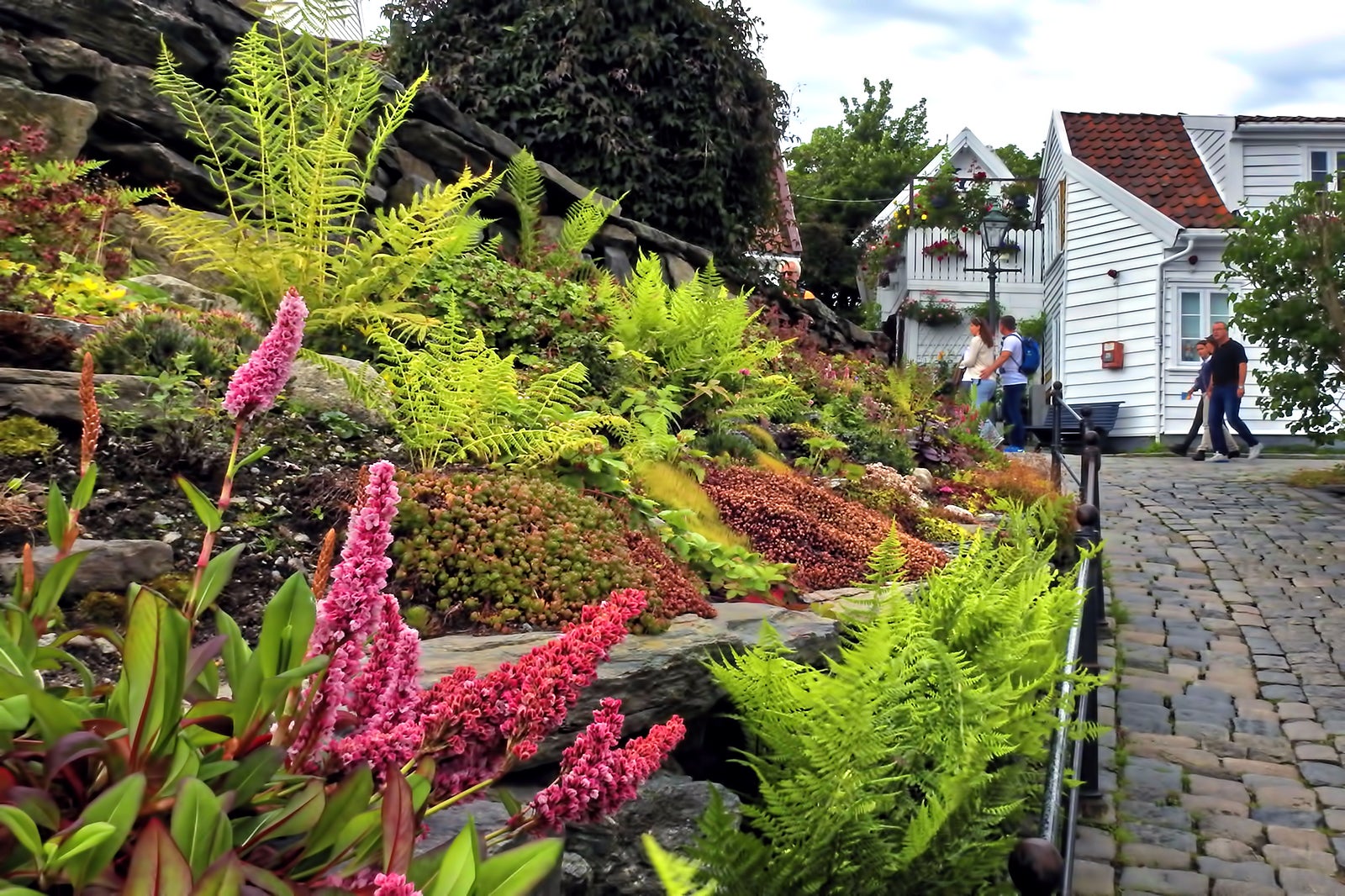 In Stavanger Botanical Garden you can see, smell and admire the many plants and flowers from all over the world. Follow the cosy paths through the perennial garden, the herb garden and the geographical garden, while the large park is great for picnics, play and fun.
The garden is great to visit all year round, but in spring and summer it abounds in colourful flowers and shrubs, which are a delight to both the eye and the soul. There are many thousands of different plant species in total, so don't be surprised if you come across some you've never seen before. The botanical garden is not far from the university, and you can get there by car, bus and bike.
Location: Rektor Natvig-Pedersens vei 9, 4021 Stavanger, Norway
Phone: +47 51 50 78 61
photo by Holger Uwe Schmitt (CC BY-SA 4.0) modified
10
Visit Kongeparken
A Unique World of Fun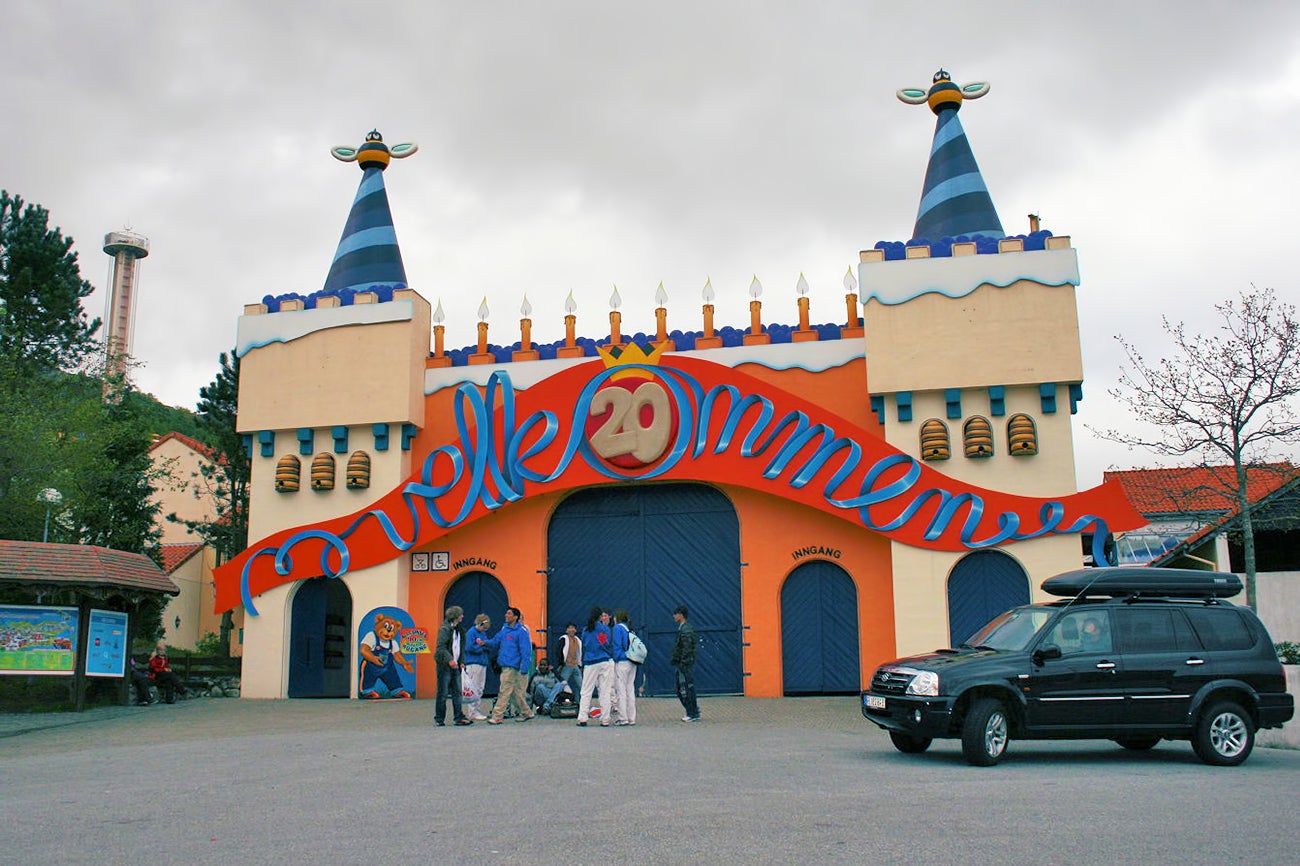 Kongeparken is a very popular amusement park approx. 25 minutes by car from Stavanger, where both young and old can look forward to a day full of fun and amusements. Once a year, a large Russian-themed event is also held here, featuring both concerts and competitions.
The parks is full of carousels and attractions, such as the SvalbardEkspressen roller coaster and Gråtassland. There are also plenty of great restaurants to choose from when you need a pitstop. Jærgården does tasty hamburgers and or you can try the delicious pancakes at Pannekakehuset. It is probably no surprise that summer is peak season, but you can visit the theme park any time of year.
Location: Kongsgata 20, 4330 Ålgård, Norway
Open: Varies
Phone: +47 51 61 26 66
photo by Jarvin (CC BY-SA 3.0) modified
Back to top