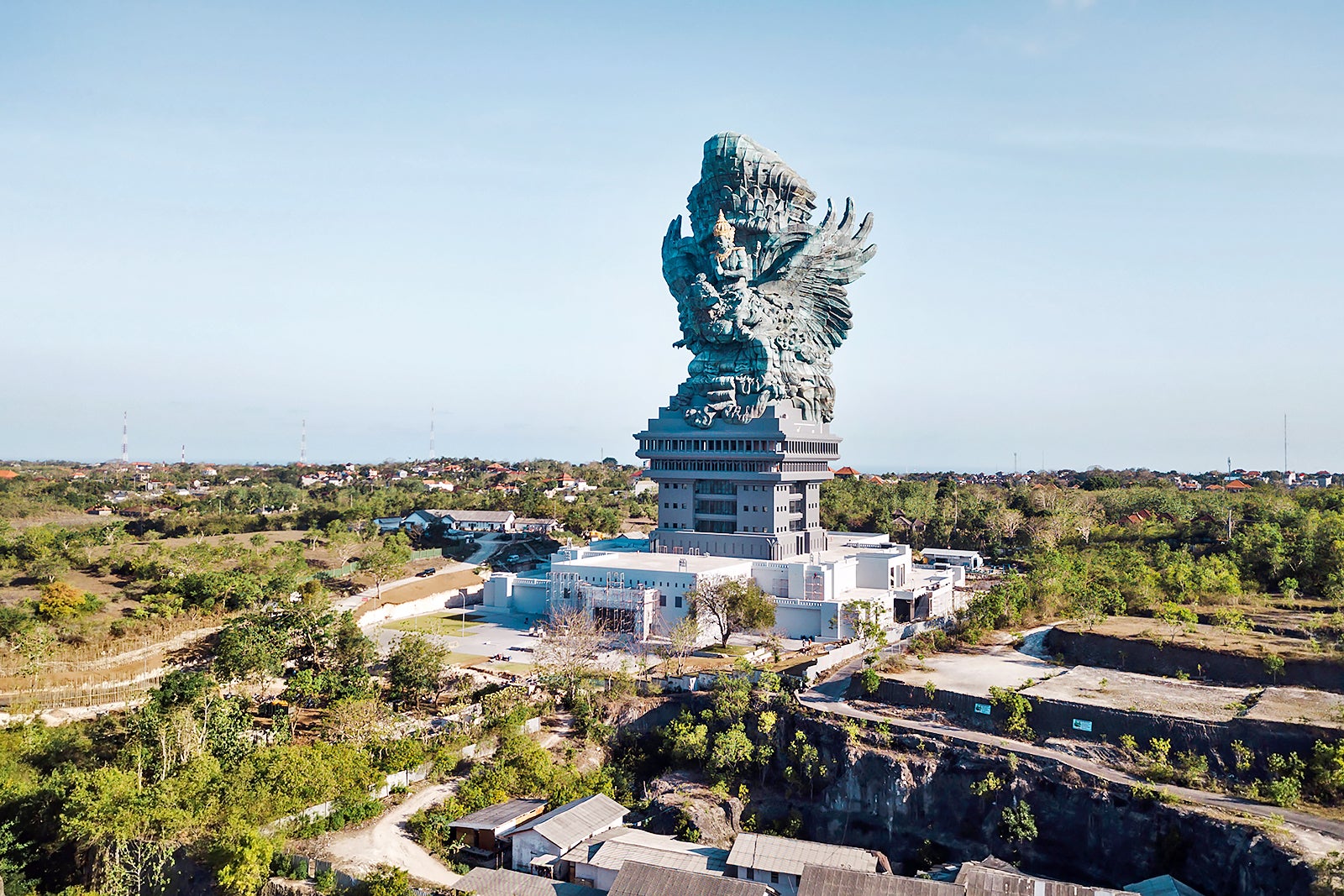 Garuda Wisnu Kencana is a multipurpose cultural park which locals refer to it by its acronym 'GWK'. It covers 2.5 sq km in the hills of Ungasan, about 5 km south of the main Jimbaran area. It's about 260 metres above sea level, resulting in spectacular views of the island and the ocean. Facilities include an amphitheatre, an exhibition gallery, open-air venues, restaurants, a souvenir shop, an art market, a massage centre, ATV and Segway rentals.
Garuda Wisnu Kencana in Bali - one of the highlights of 15 Best Things to Do in Nusa Dua and 14 Best Traditional Dance Shows in Bali (Read all about Bali here)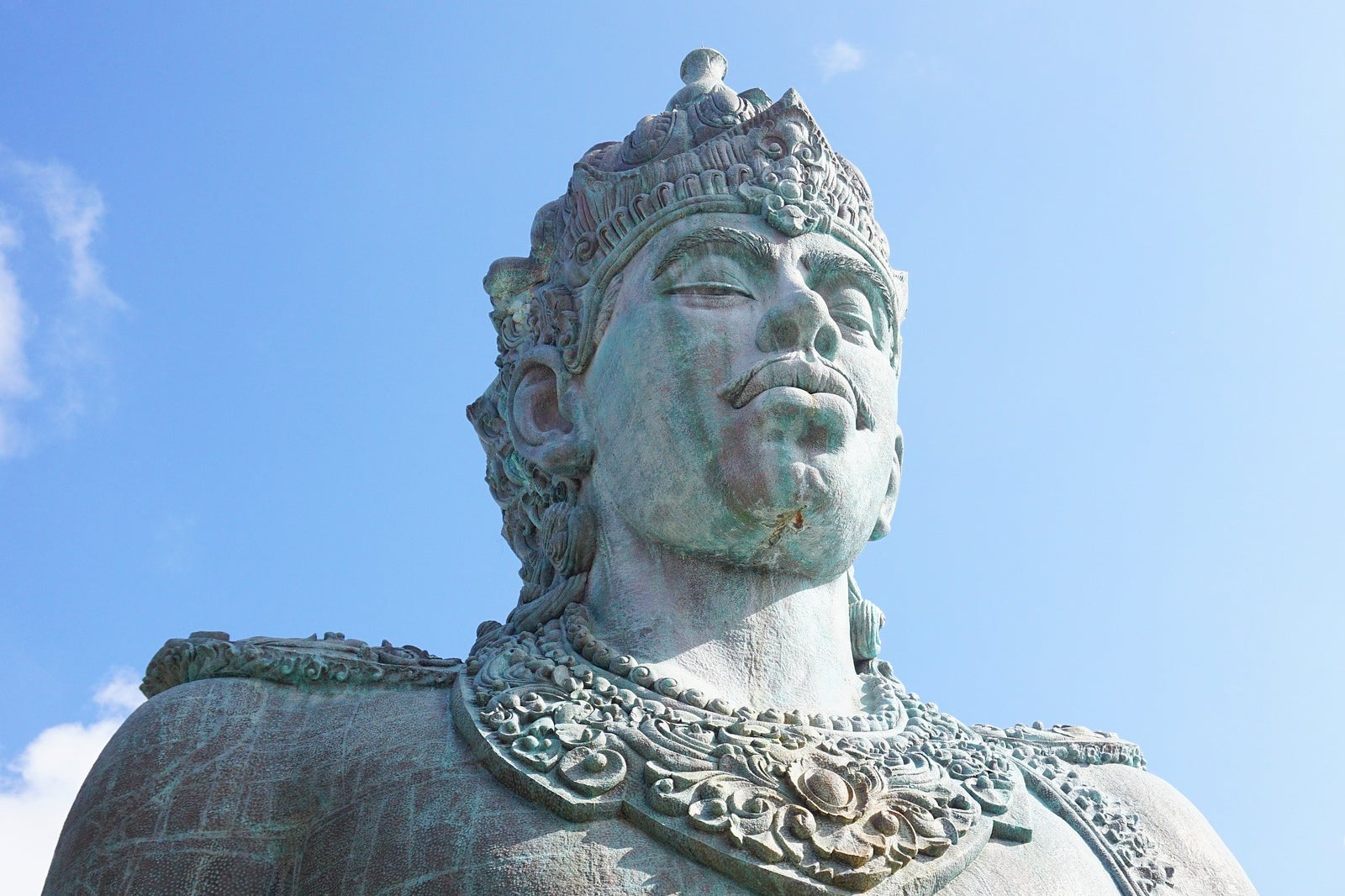 Garuda Wisnu Kencana highlights
The main showpiece is a gigantic statue depicting the benevolent Hindu god Vishnu riding on the back of the mythical garuda eagle. The 121-metre-tall monument stands on a pedestal that's about 46 metres high, making it one of the tallest landmarks in Southeast Asia.
Cultural performances and world-class events regularly take place at Plaza Wisnu, on the highest level of grounds in the park. You'll also find Parahyangan Somaka Giri – a natural spring that purportedly bears magical healing powers. The water is rich in important minerals that have healing abilities.
The largest outdoor venue in Garuda Wisnu Kencana is the Lotus Pond, created by massive quarried limestone blocks. The 4,400-sq-m area can hold up to 7,500 people for dramatic big-scale events, such as music concerts and fashion shows. The GWK Amphitheatre accommodates up to 800 people and features high-quality acoustics. Catch Bali's famous Kecak dance every day at 6.30pm.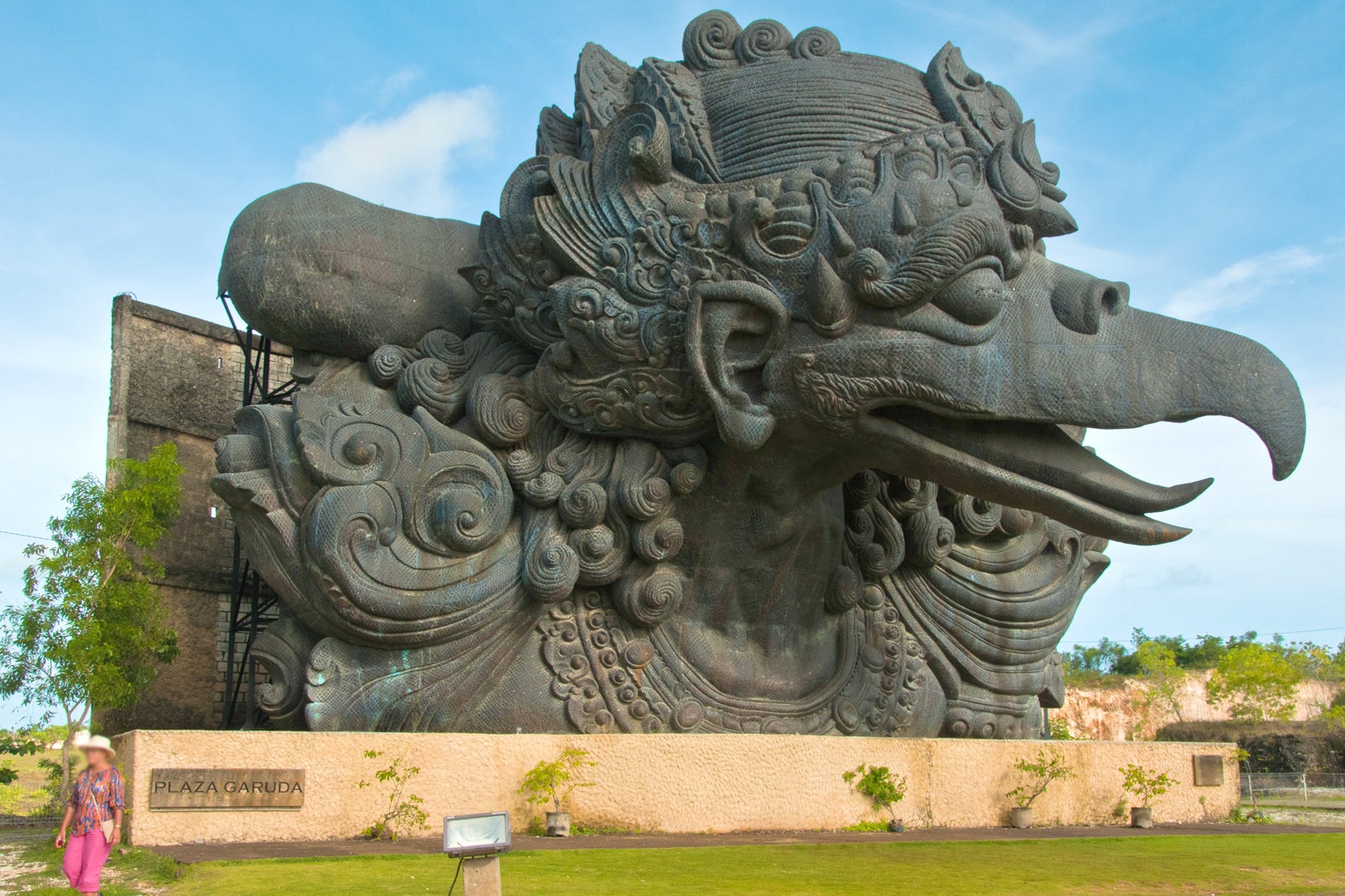 Good to know about Garuda Wisnu Kencana
Street Theatre is the main commercial area where tours begin and end. You will find a GWK Souvenir Shop, Bali Art Market store, and a reflexology outlet here. The story of Garuda Wisnu Kencana is depicted in carvings on 4 limestone walls.
The Balairung Dewi Sri is an exhibition hall where you can enjoy free services such as nail painting and hair braiding. It also shows a video on the making of the GWK statue or Panca Yadnya (Balinese Hindu 5 holy offerings). You can purchase the video at the GWK souvenir shop. A Balinese parade around Garuda Wisnu Kencana is scheduled at 5pm every day.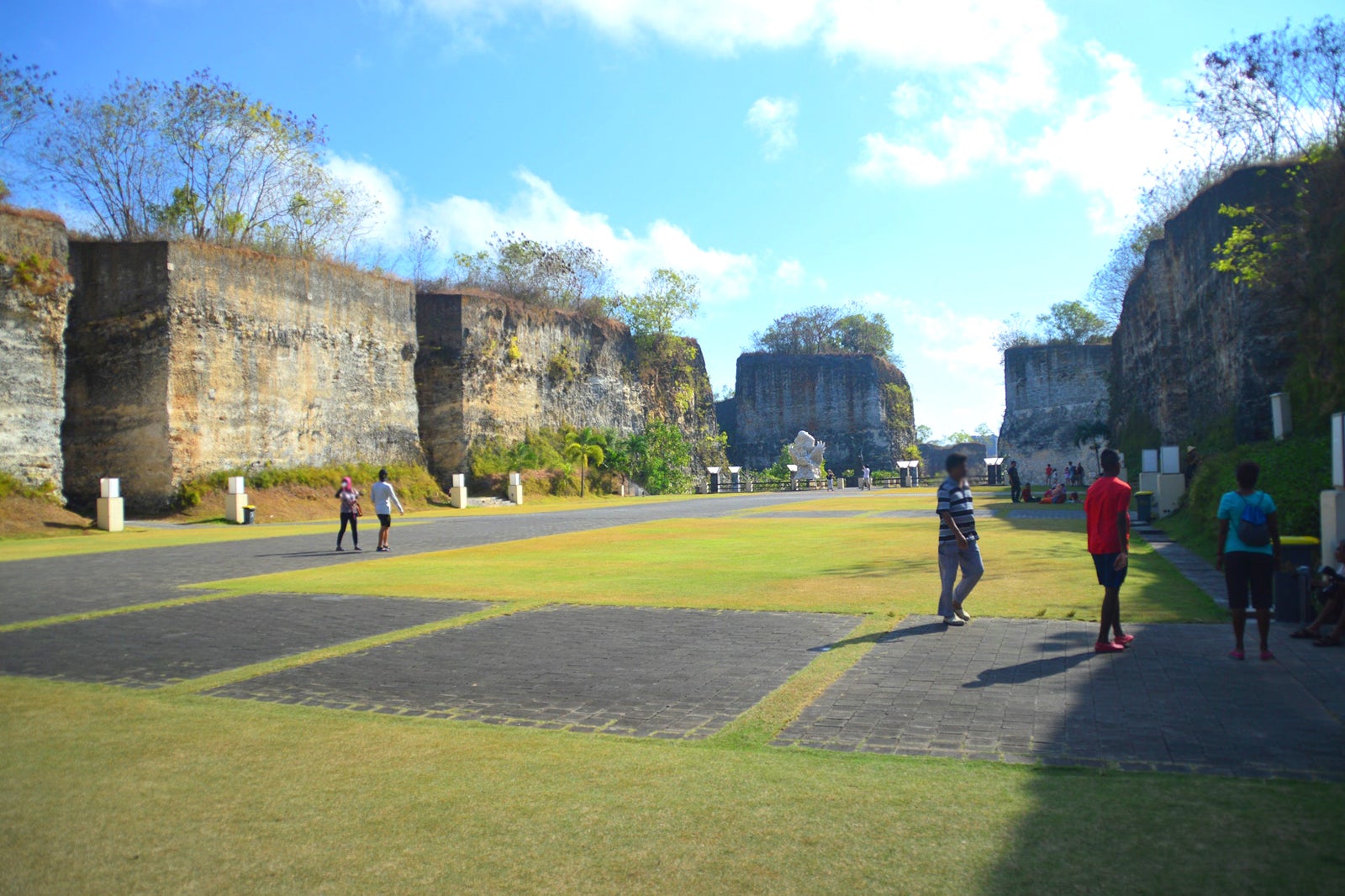 Garuda Wisnu Kencana in Bali
Location: Jalan Raya Uluwatu, Ungasan, Badung, Bali 80364, Indonesia
Open: Daily from 8am to 9pm
Back to top