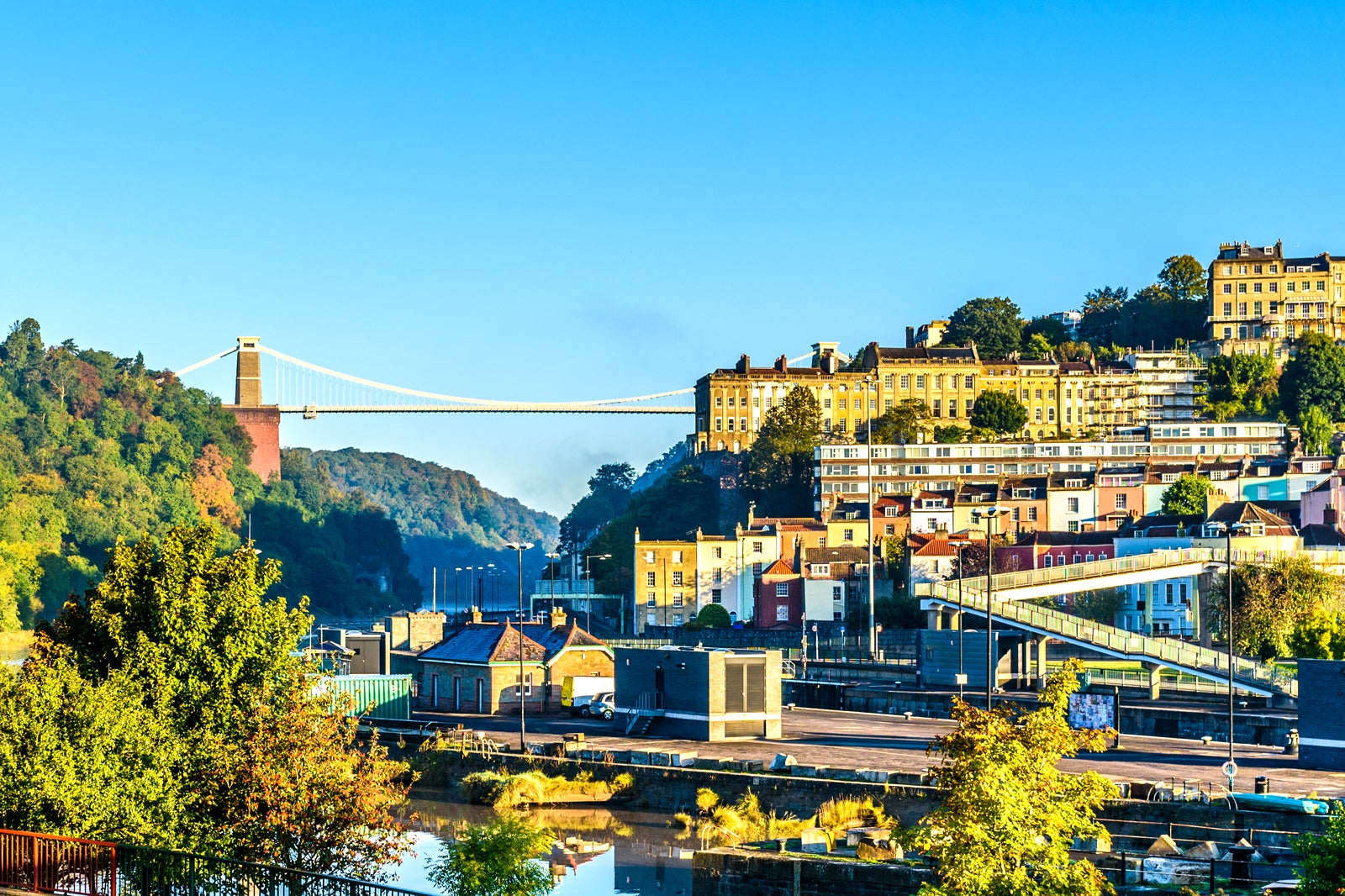 10 Best Things to Do in Bristol
What is Bristol Most Famous For?
Bristol is a city with a vibrant youth culture and friendly vibes – it often wins awards as the best city in the UK. The grand old buildings, proud maritime history, and cool independent shops make Bristol unique when compared to other big cities in the country.
The city is close to the countryside and to the sea, so there's a lot of fun things to do throughout the year. From the world's most famous graffiti art to Britain's most prominent engineering feats, Bristol is a fascinating city in England's West Country region.
What are the best things to do in Bristol?
1
Harbourside
Enjoy the landmarks and museums lining the river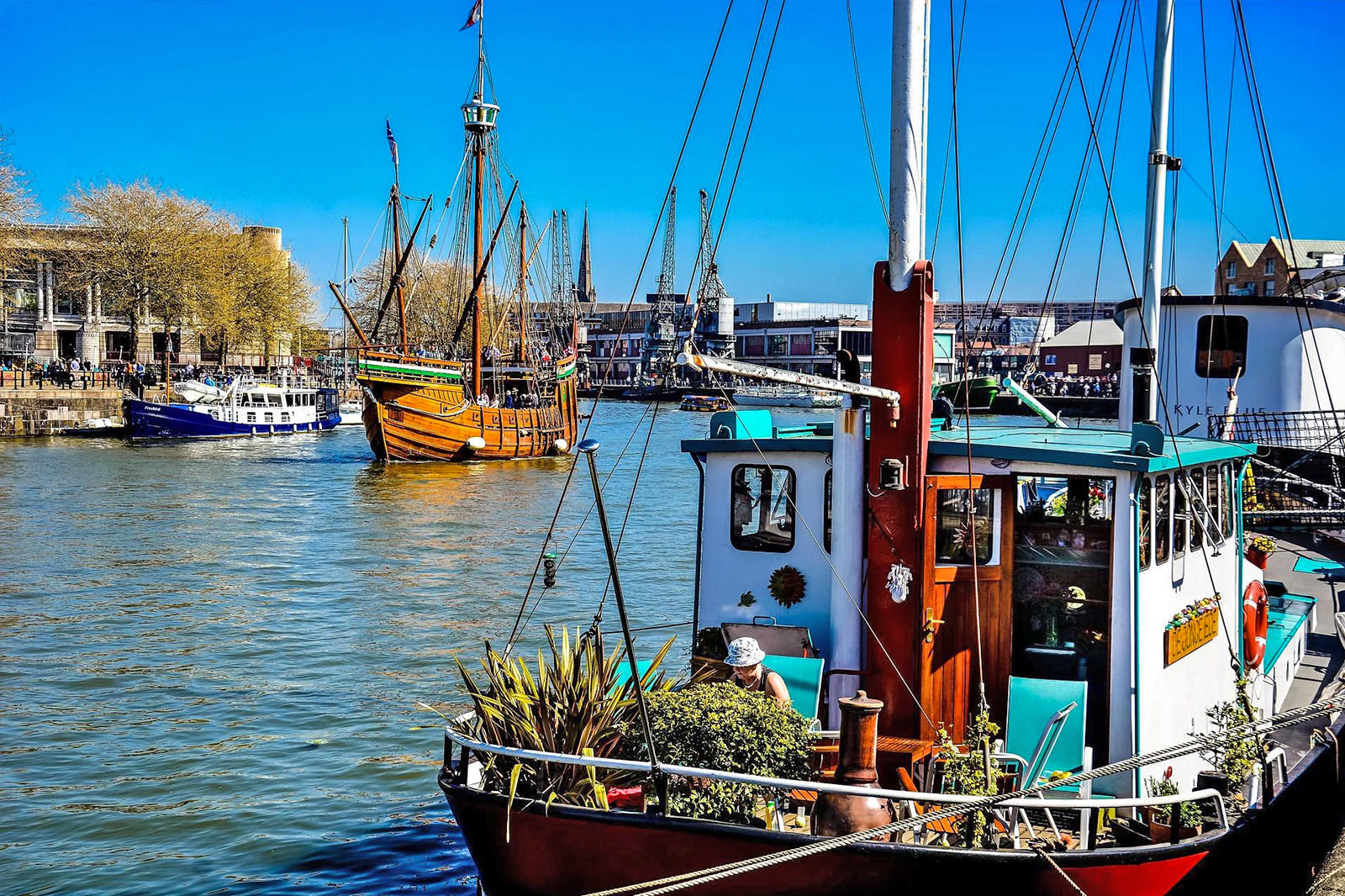 Harbourside has the biggest collection of tourist sites in Bristol. The strangely named science centre, We The Curious, is thoroughly interesting and fun, the tall spires of Bristol Cathedral are easy to spot, M Shed art space has several original Banksy works to view, while families might enjoy a look around the aquarium. Accommodation wise, browse the family-friendly options in Harbourside. With large pedestrianised squares, the whole area is very easy to navigate.
Location: Harbourside, Bristol, UK
2
Brunel's SS Great Britain
Learn about Britain's maritime heritage aboard a steel-clad ocean liner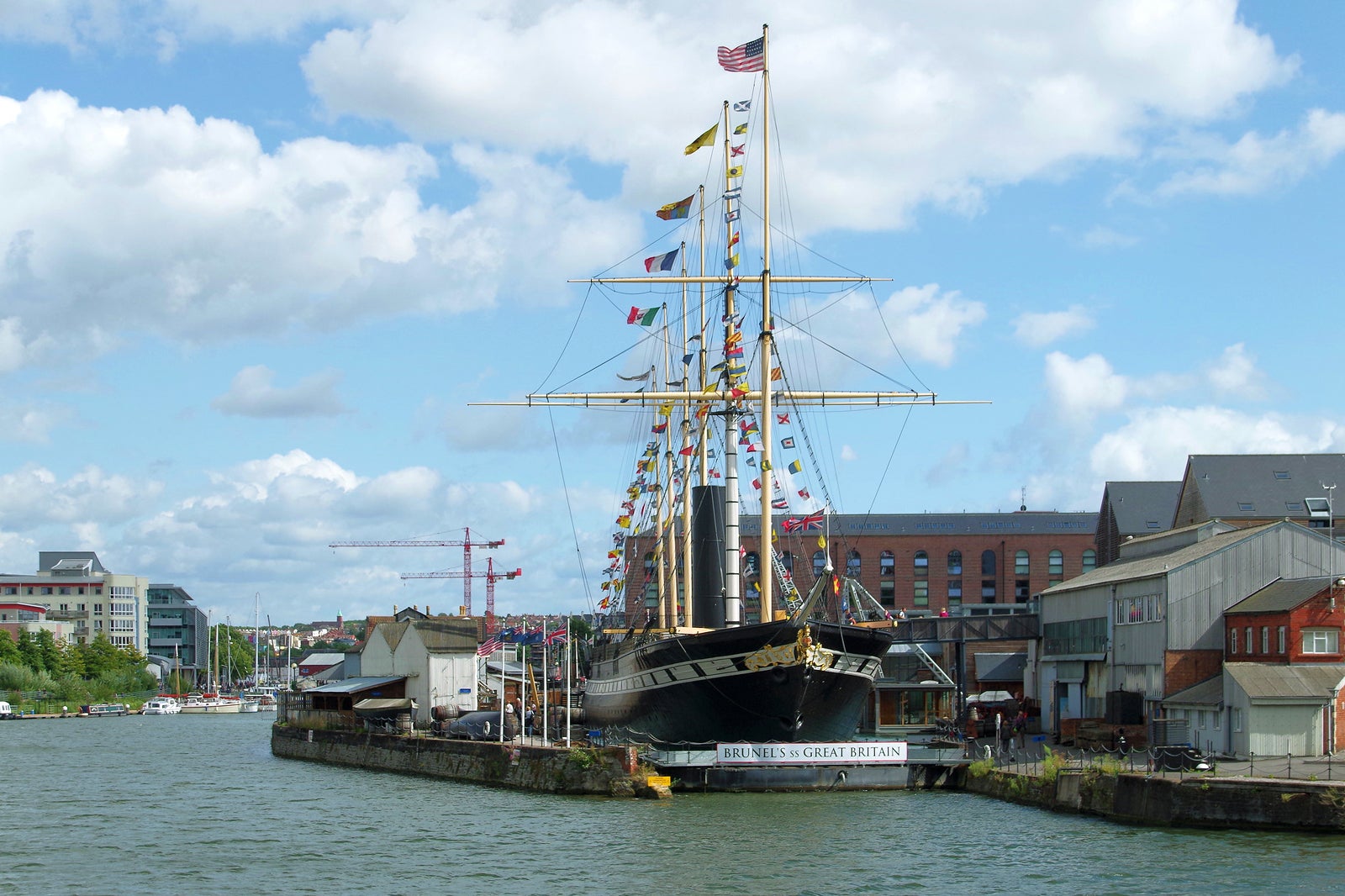 Designed by legendary inventor Isambard Kingdom Brunel in 1843, the SS Great Britain changed shipbuilding forever with this revolutionary new design. Now docked in Bristol, you can explore the boat and find out more about Brunel's inventions.
But this is no dusty piece of history. The past is brought to life with guides dressed in period costume and even speaking to you like you're a sailor on the high seas. It's fun for all ages, but we don't recommend climbing up the rigging unless you have a head for heights.
Location: Great Western Dockyard, Gas Ferry Rd, Bristol BS1 6TY, UK
Open: March–October: daily from 10 am to 6 pm. November–February: daily from 10 am to 4.30 pm
photo by Matt Buck (CC BY-SA 2.0) modified
3
Wapping Wharf
Choose from an eclectic choice of restaurants and cafés on the riverside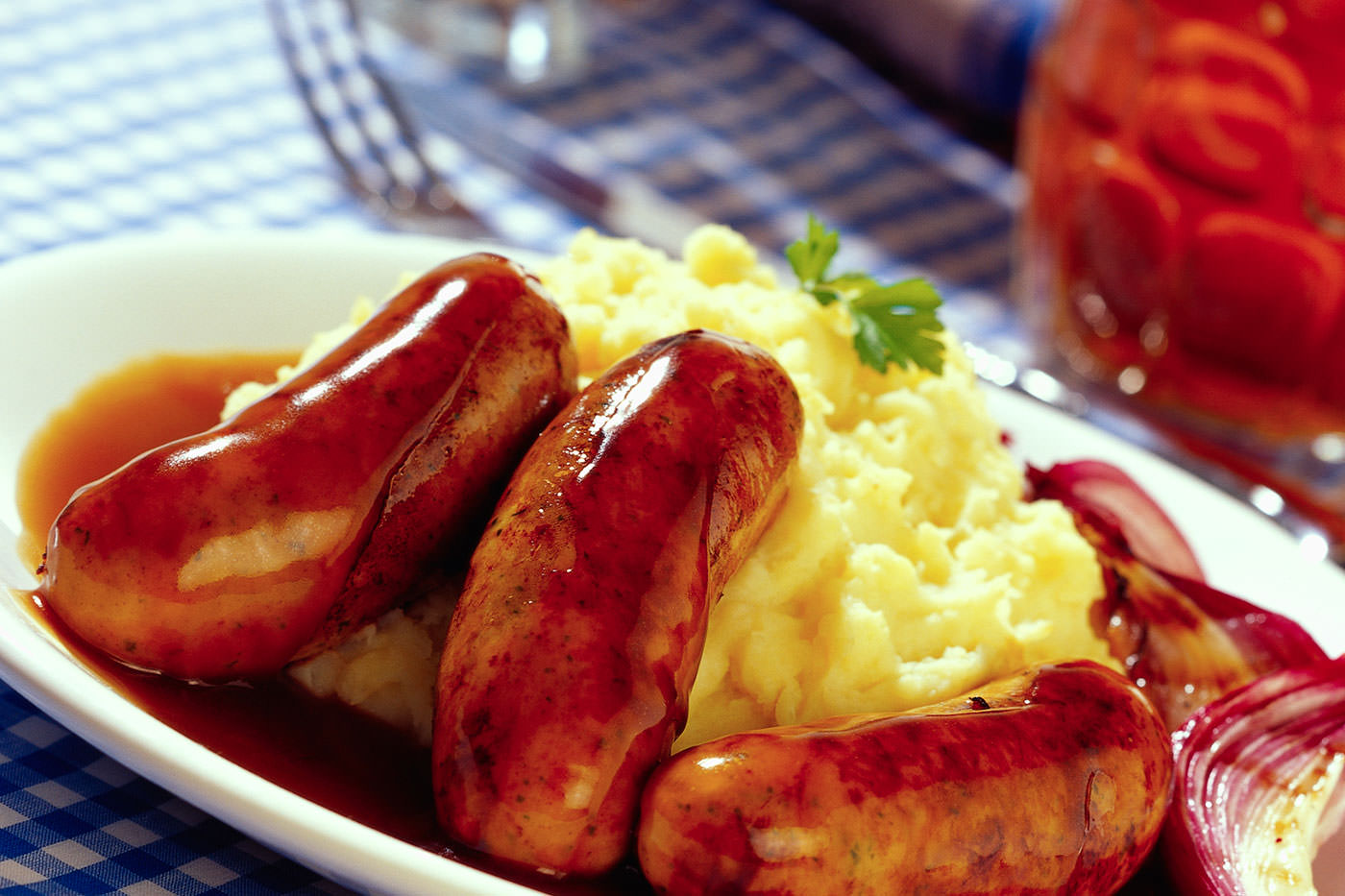 Just across the river from Harbourside, Wapping Wharf has a brilliant selection of restaurants to choose from. Being a cosmopolitan city, you can find some excellent international cuisine here, such as Caribbean fare at Calypso Kitchen or Chinese fusion at Woky Ko. The most unique restaurant in Wapping Wharf must be Box-E, which is built into a couple of repurposed shipping containers. Talk about fitting your environment! Even so, it's surprisingly stylish inside.
Location: Wapping Wharf, Bristol, UK
4
Cabot Circus
Pick up some cool clothes in Bristol's best shopping mall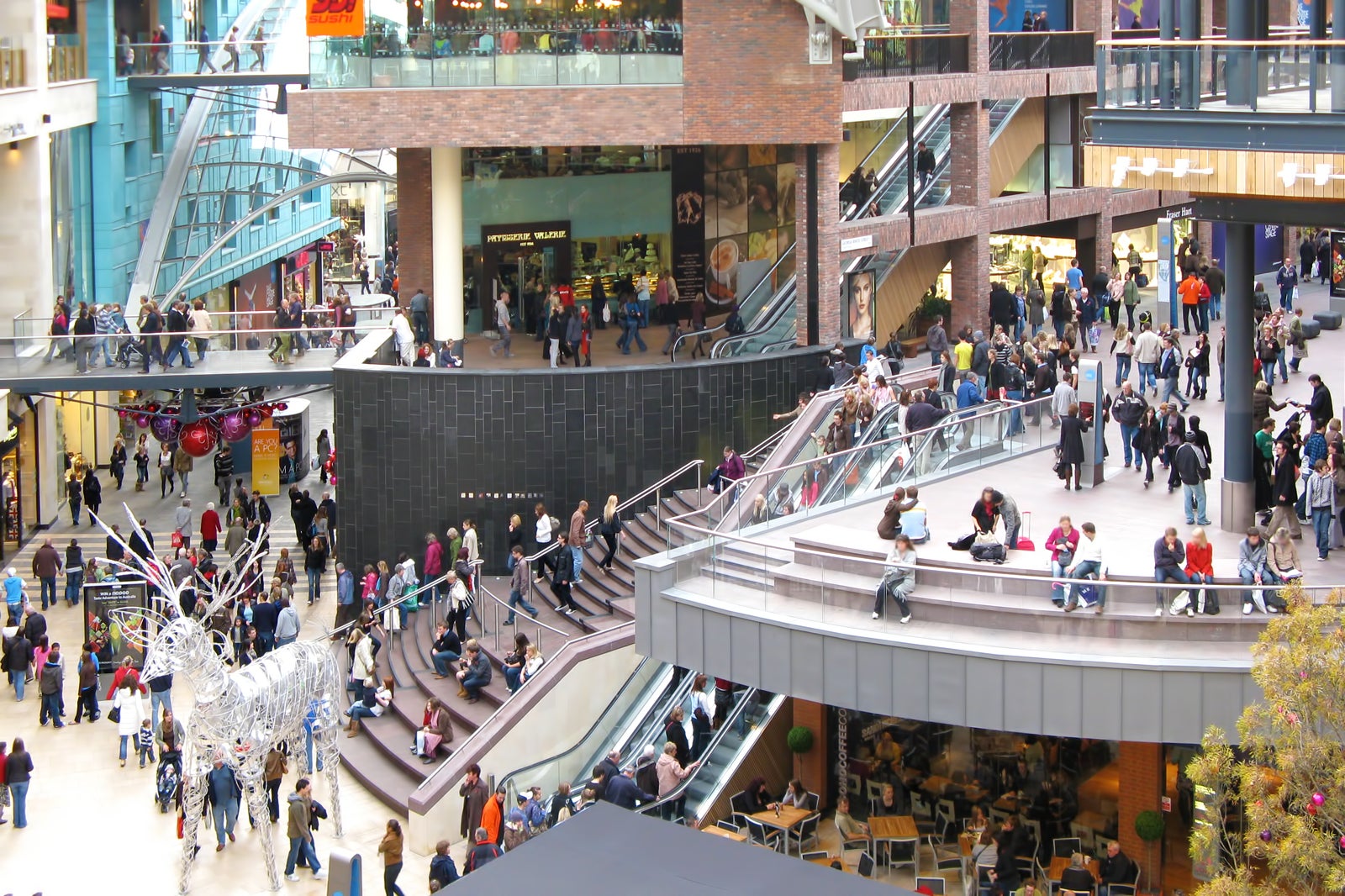 Cabot Circus is an all-weather shopping centre in Bristol. It has the best selection of international brands and local designer boutiques. Containing over 140 stores, the highlight is a large Harvey Nichols department store. The curved glass ceiling and semi-outdoor design make Cabot Circus suitable for any weather. If you get hungry, there's plenty of restaurants to choose from – everything from fast food to fine dining.
Location: Glass House, Penn St, Bristol BS1 3BX, UK
5
Cabot Tower
This 104-ft tower offers 360-degree views for free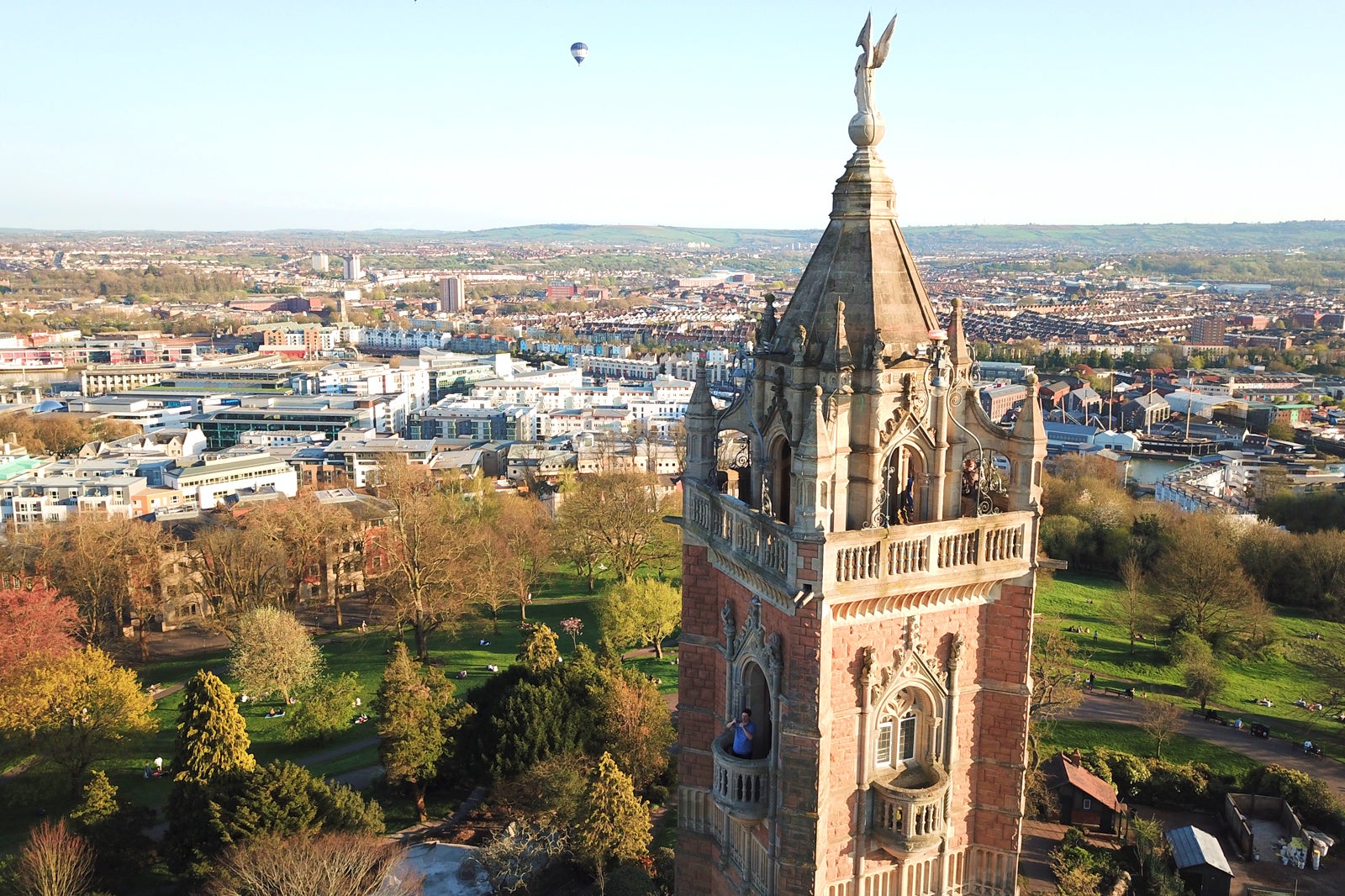 Standing proudly on the top of a hill in Brandon Park, Cabot Tower is one of the best viewpoints in Bristol. It was built in the 1890s to honour the 400th anniversary of explorer John Cabot's discovery of the land that would become Canada.
The steep, narrow stairs are quite tricky, so be careful when climbing up and down. It's a very romantic spot, with more than a passing resemblance to Rapunzel's tower from the Brothers Grimm fairy tale. Brandon Park is walking distance from the city centre.
Location: Brandon Hill Park, Great George St, Harbourside, Bristol BS1 5RR, UK
Open: Daily 8.15 am to 6.15 pm (hours vary by season)
Phone: +44 (0)117 922 3719
6
The Banksy Walking Tour
Bristol has more Banksy tags than London or New York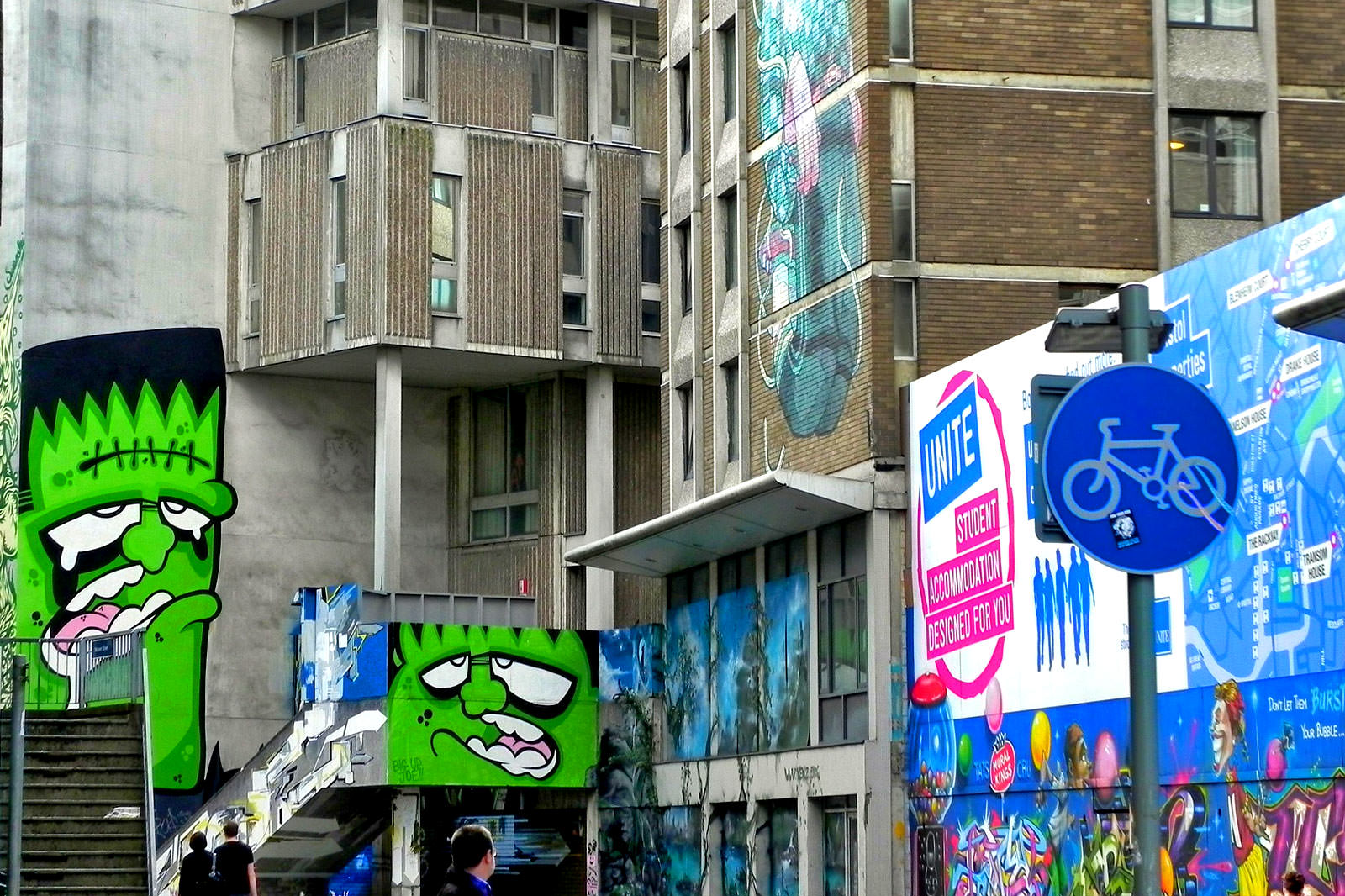 Photo
Budget
Adventure
Unusual
The mysterious urban artist known only as Banksy is heavily rumoured to come from Bristol, and the city has more artworks signed by this enigmatic figure than anywhere else in the world. You can take a walk around central Bristol and admire some of his protected urban art.
Starting from Harbourside, you can find works of his in Wapping Wharf, Albion Dockyard, behind the Bristol central library on Lower Lamb Street, then up Park Street to Stokes Croft, the cultural hub of the city, which has a lot more excellent urban art to discover.
The route described will take about an hour – maybe more. Cabot Circus shopping centre is a good reference point, halfway along the route, and makes a good area for accommodation, too. Choose a hotel conveniently located close to Cabot Circus.
7
Clifton Suspension Bridge
Take a picnic to Clifton Observatory to look down on the famous bridge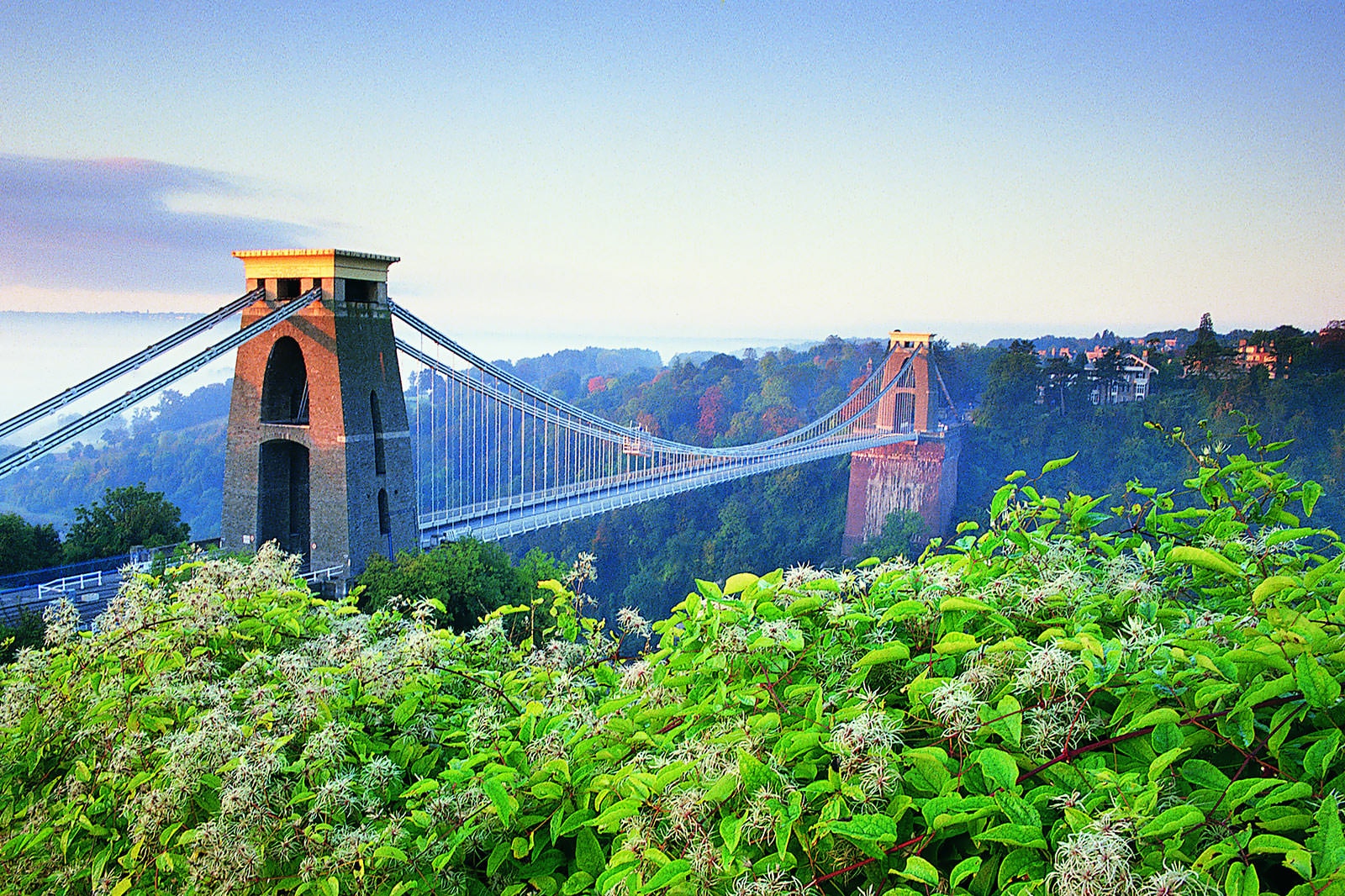 Families
Photo
Budget
Couples
A famous Brunel design and perhaps his most famous for local Bristolians, the Clifton Suspension Bridge has spawned countless copies across the world. The best place to see this proud example of British engineering brilliance cross the Avon Gorge is from the Clifton Observatory, on the hills above the bridge. This popular picnic spot gets busy in summer, when you'll find people playing football and flying kites.
Location: Bridge Rd, Bristol BS8 3PA, UK
8
The Old Vic
Regular shows take place throughout the year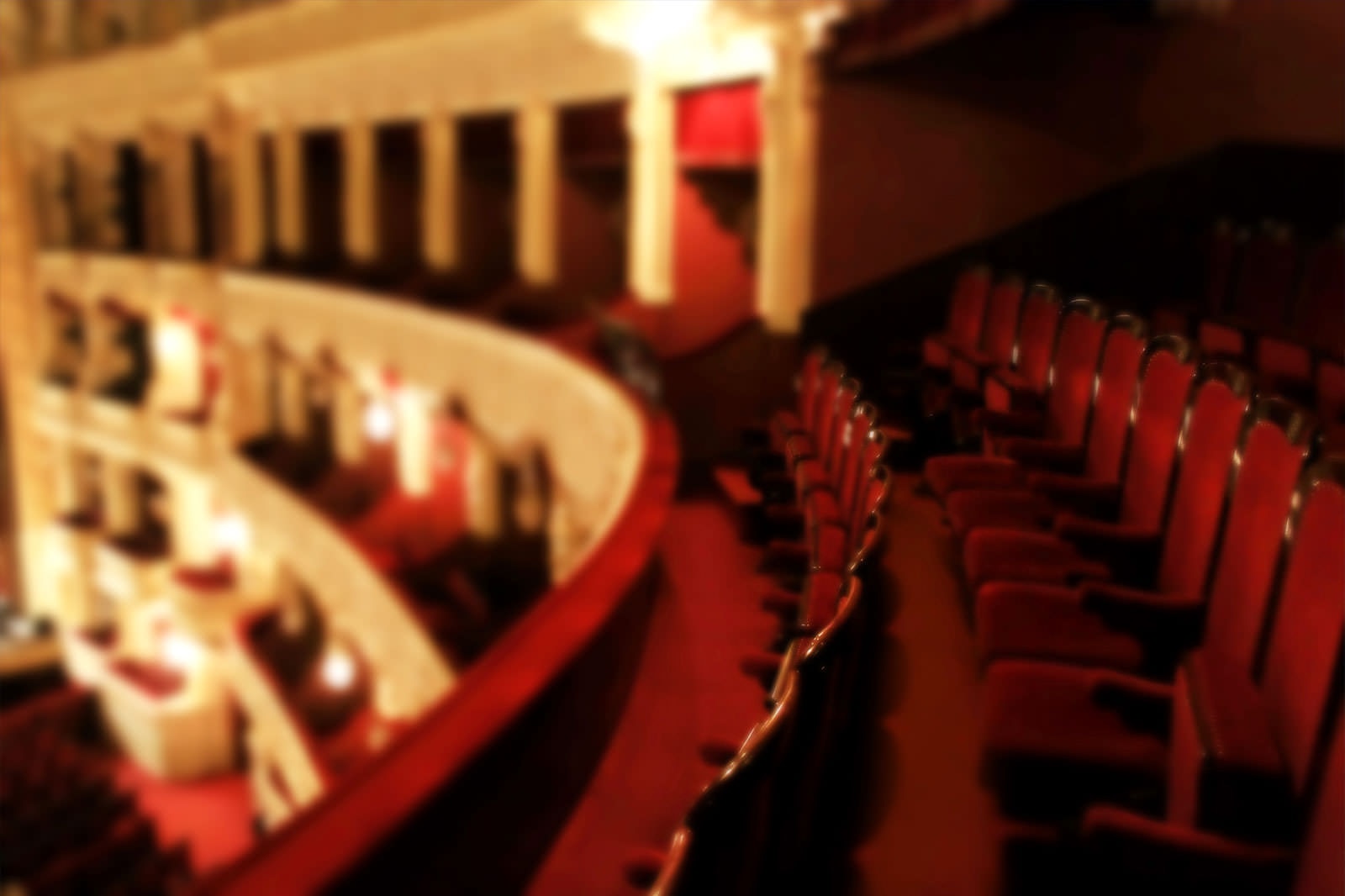 Bristol is a real hotspot for performance art, but there's something special about the Old Vic. In fact, it's the oldest continuously working theatre in the English-speaking world. This Georgian theatre holds a diverse programme of events, including theatre, comedy, dance, and music shows. There's a cool bar inside the theatre and several restaurants close by.
Location: King St, Bristol BS1 4ED, UK
Open: Performance times vary
Phone: +44 (0)117 987 7877
9
Millennium Square
Experience Bristol's legendary bar scene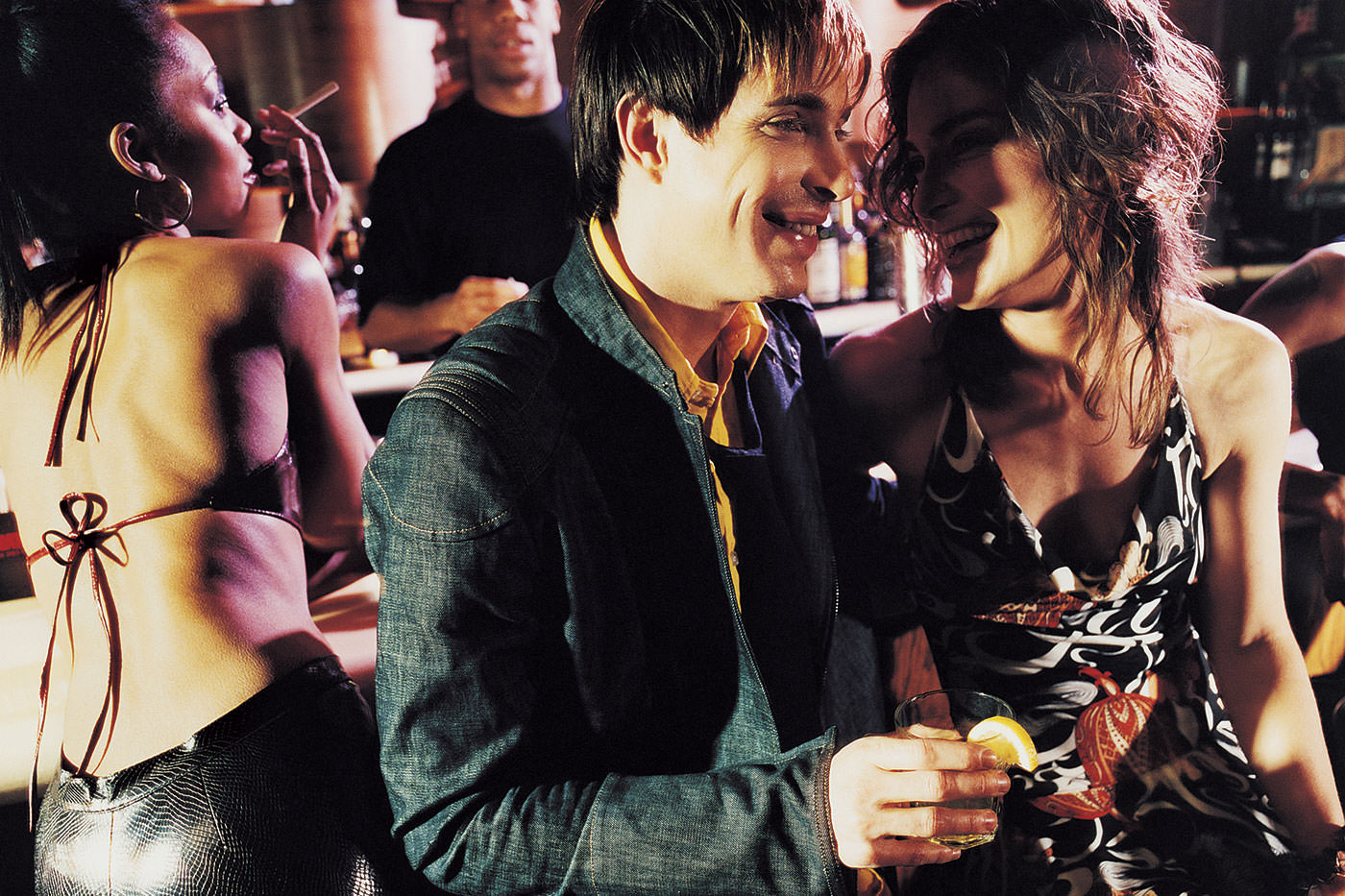 Bar hopping in Bristol is the best way to finish the night. As a university city, and one with a strong counter-culture movement, you can find lots of interesting bars and clubs all over the city. A convenient spot to enjoy a few of those famous ciders is Millennium Square. Pubs like The Apple and Small Bar are popular stops on your way around the square. For live music, check out the The Old Duke for high level jazz and blues.
After a few drinks, it's probably a good idea to have your room within walking distance. Book your hotel close to Millenium Square if you're planning on hitting the bars here.
Location: Millennium Square, Bristol, UK
10
Drink cider
But be careful with the 8% scrumpy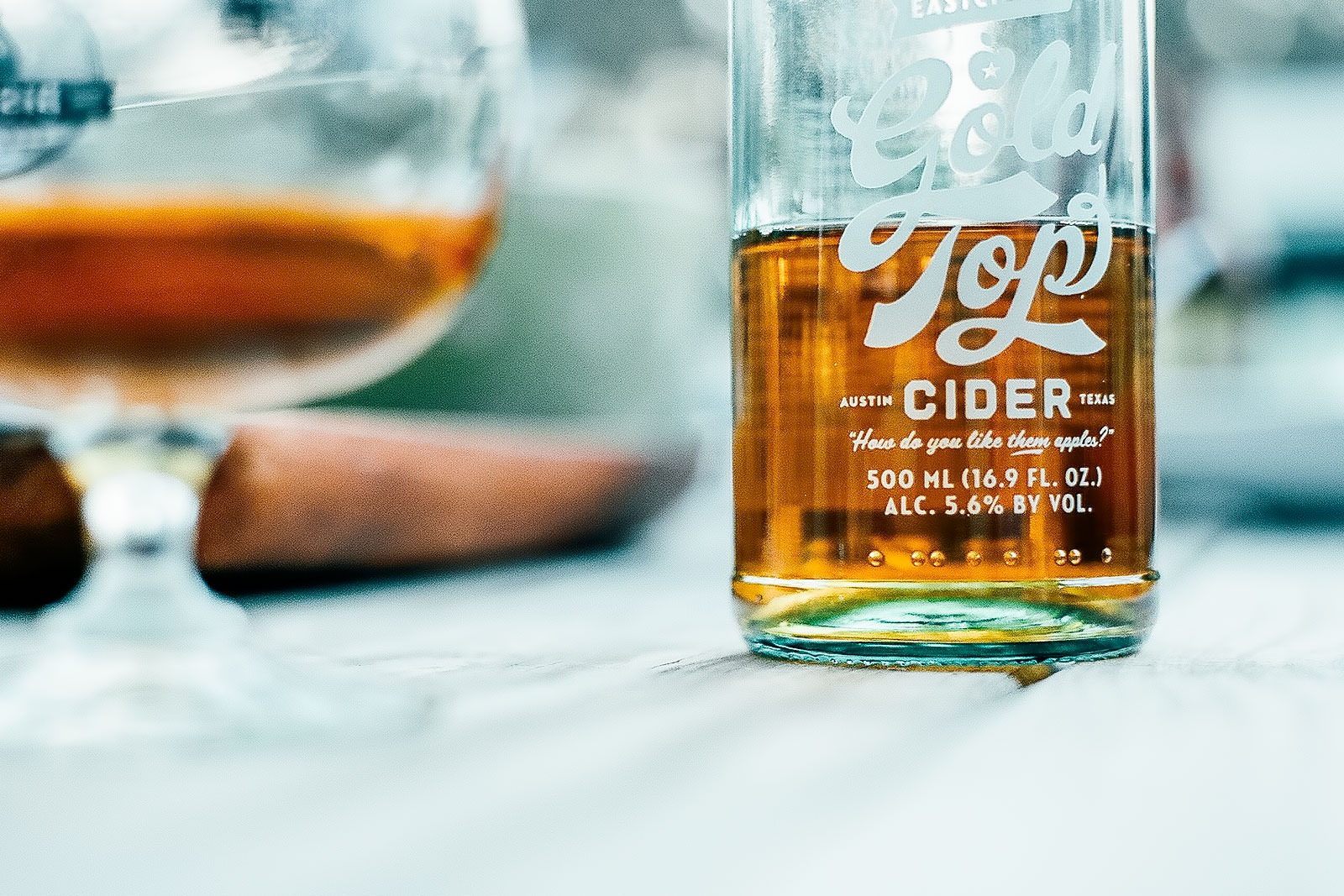 This refreshing alcoholic apple juice has a sweet and tangy taste that is just perfect on a warm summer's day. Cider is popular throughout the UK, but it's only in the West Country that it is the go-to drink of choice. Many breweries are based around Bristol, making all different types. Sweet and fizzy to sour and flat, try a few to find your favourite.
Back to top