10 Things to Do in Cyprus
What is Cyprus Most Famous For?
Cyprus ticks all the boxes when it comes to choosing a great holiday destination, be it for couples, families or groups. A historical island with beautiful beaches, basking in sunshine in the heart of the Mediterranean – what more could you possibly want?
From ancient archaeological sites and charming old towns to Blue Flag beaches and vibrant nightlife scenes, this beautiful island certainly knows how to cater for everyone who sets foot on its shores. Whether you're planning a summer holiday or a winter sun escape, don't feel like you have to stay put in just one place. The island is the perfect size for exploring, so start planning your adventure using our list of the top things to do in Cyprus.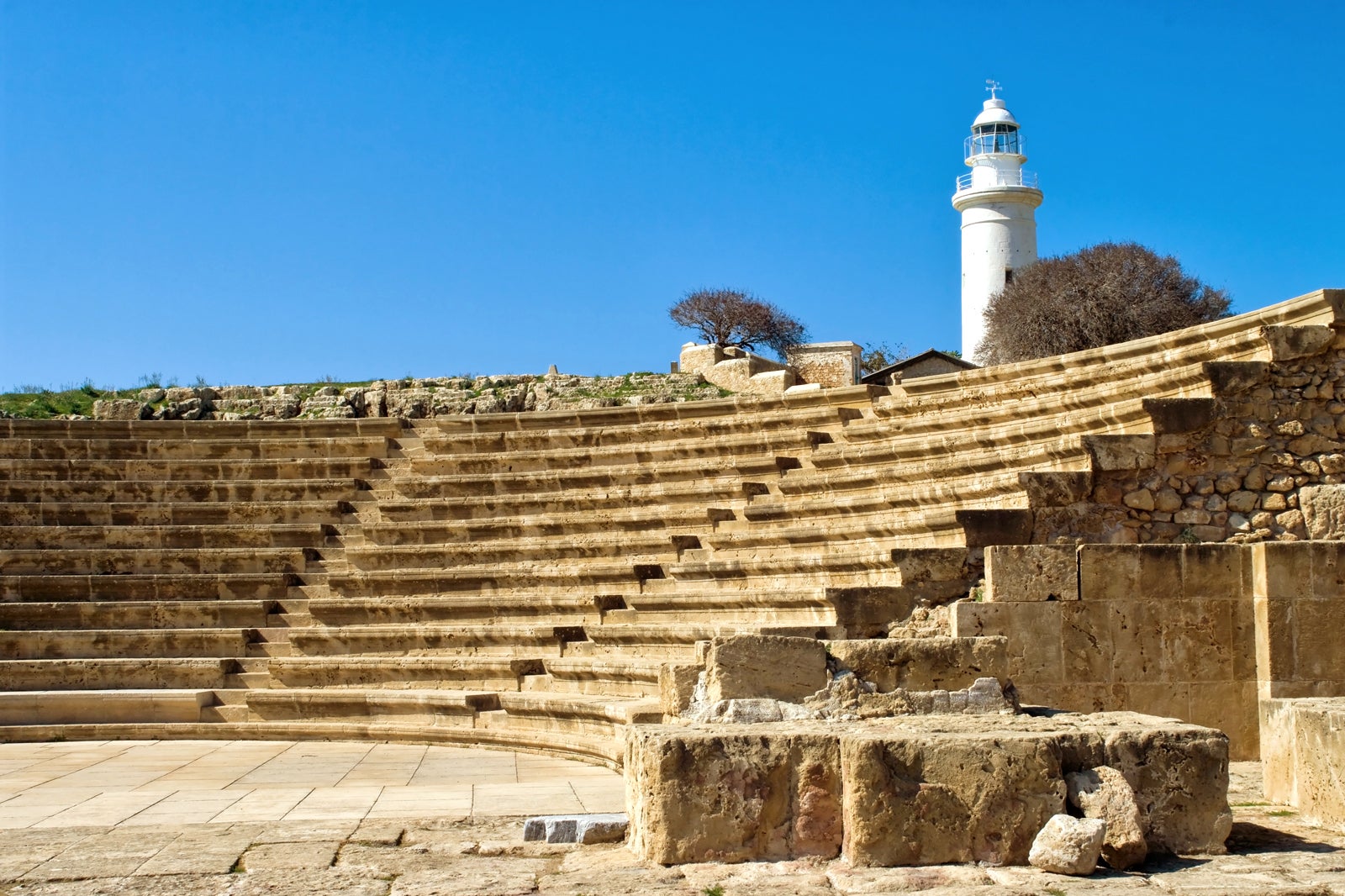 Explore the Kato Paphos Archaeological Park
Discover a wealth of ancient treasures
A UNESCO World Heritage site in the heart of Paphos, the Kato Paphos Archaeological Park is one of the most significant historical sights in the city, if not the whole of the island. You'll pay a small entrance fee on arrival, but then you're free to explore the whole park at your leisure. Step back in time and immerse yourself in Greek mythology as you discover fascinating ruins dating back to prehistoric times.
Highlights of the park include elaborate Roman houses, intricate mosaics, the seashell floor of the House of Dionysus and the impressive ancient amphitheatre. There isn't a great deal of shelter from the hot Cyprus sun as you go around, so be sure to take plenty of sun cream and water with you.
Location: Kato Paphos Archaeological Park, Paphos, Cyprus
Open: Daily from 8.30am to 5pm
Phone: +357 26 306217
photo by Nikodem Nijaki (CC BY-SA 3.0) modified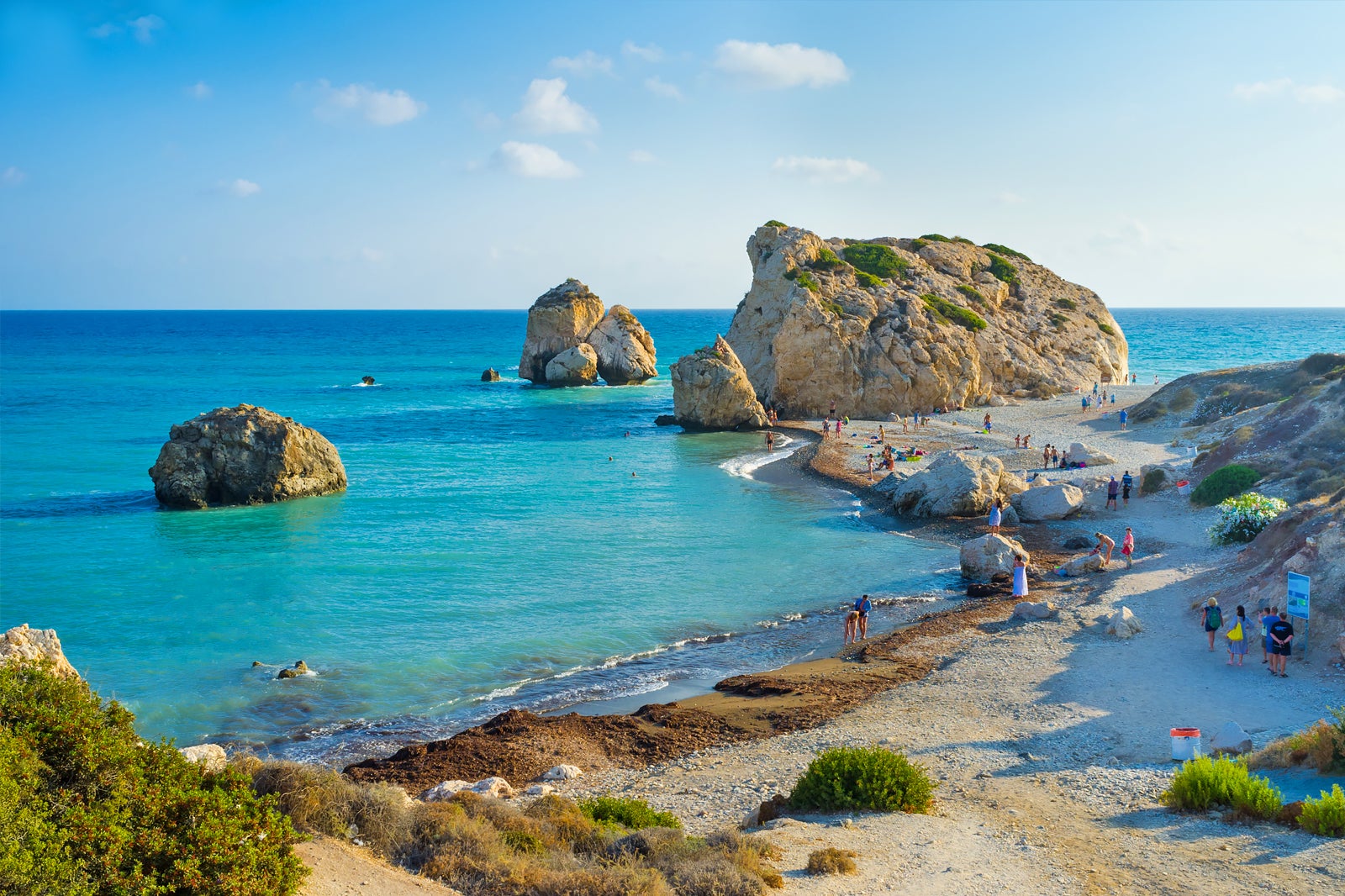 Take a photo of Aphrodite's Rock
The birthplace of the Ancient Greek goddess of love
An image of stunning natural beauty, Petra tou Romiou (or Aphrodite's Rock, as it's more commonly known) is a sea stack found along the coast between Paphos and Limassol. Its name comes from Greek mythology, which claims that it's the birthplace of the goddess Aphrodite, where she emerged from the foamy waters. Today, it's still considered to be a sacred spot that visitors from all over come to see.
It's not possible to climb on the rock, especially as the sea in the area can be quite rough, but there's a beach nearby and a viewing pavilion to allow you to get the perfect photo of the rock against the backdrop of the azure waters. There's also a restaurant close by, if you want to grab a bite to eat with a view.
Location: Petra tou Romiou, Kouklia, Paphos, Cyprus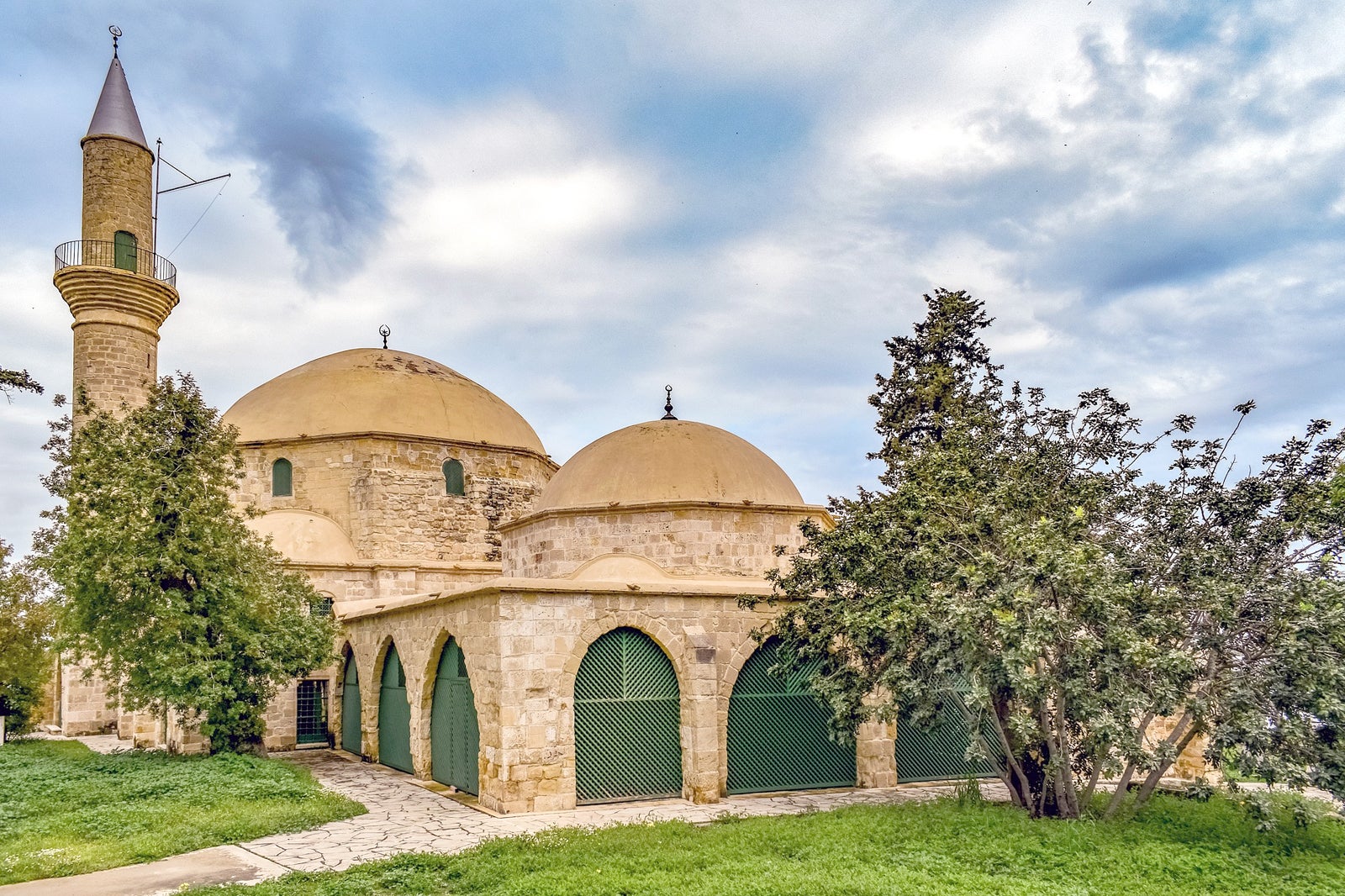 Soak up your surroundings at Hala Sultan Tekke Mosque
One of the world's most revered Muslim sites
You don't have to have any religious affiliation to appreciate the splendour and serenity of Hala Sultan Tekke Mosque. Situated on the banks of the famous Larnaca Salt Lake, this historical site is a hidden oasis, surrounded by palm trees in a setting so peaceful, yet so significant to the Muslim world. Construction of the mosque began in 1760, on the very spot where Umm Haram, the aunt of the Prophet Mohammed, died and was buried soon after her arrival in Larnaca in AD 648.
A visit to the mosque wouldn't be complete without spending some time walking the scenic banks of the Salt Lake. It's home to loads of wildlife and unique bird species. If you're visiting during the mild winter months, you might get to see some migratory birds or even a flock of pink flamingos.
Location: Hala Sultan Tekke, Tekke Road, Larnaca, Cyprus
Open: Daily from 8.30am to 5pm (open until 7pm from mid-April–mid-September)
Phone: +357 24 643618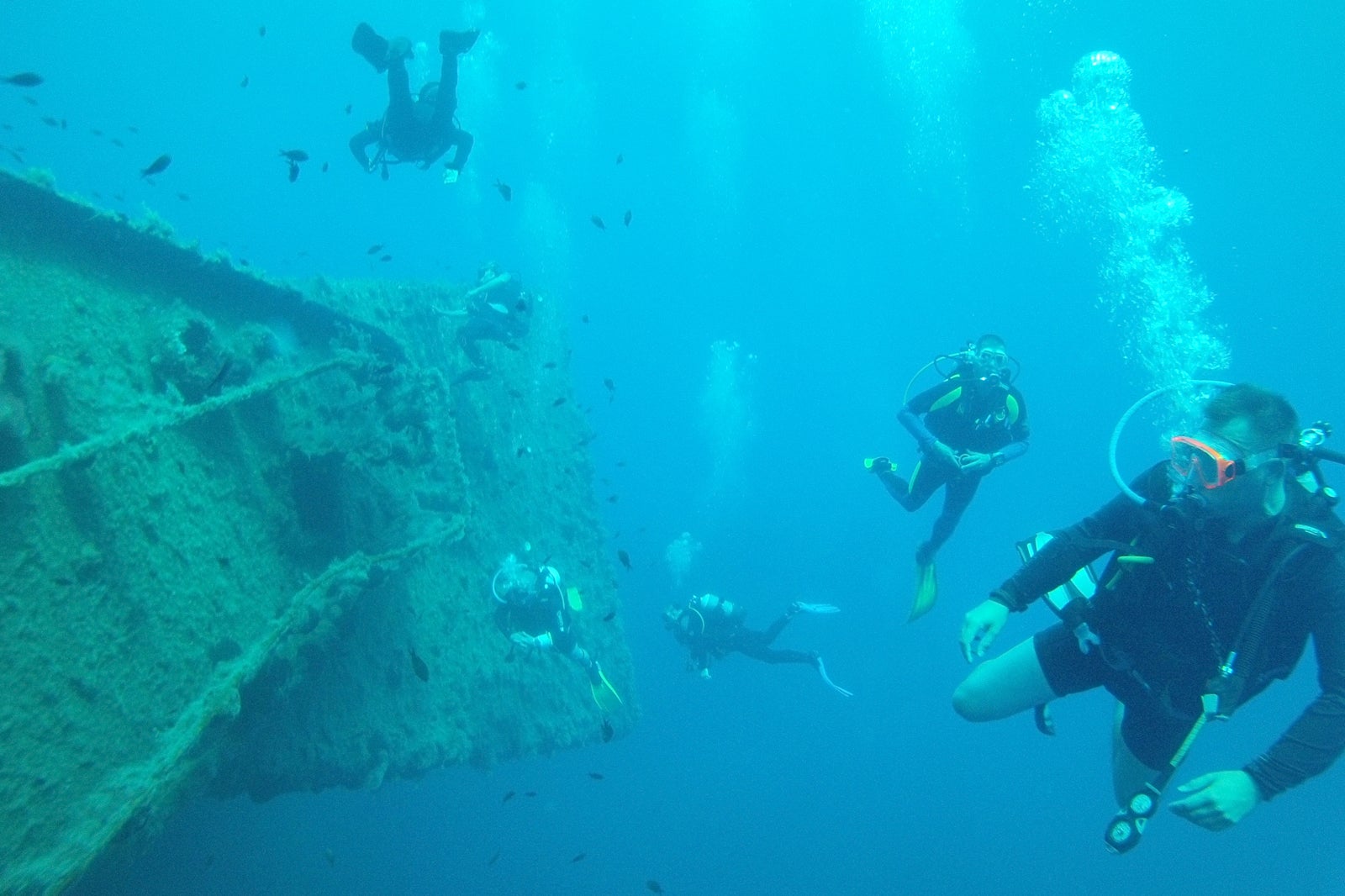 Dive the Zenobia shipwreck
One of the best shipwreck dive sites in the world
Whether you're an experienced scuba diver or a complete novice looking to get started, the Zenobia shipwreck is Cyprus' ultimate diving hotspot. The MS Zenobia capsized and sank just outside Larnaca's harbour on its maiden voyage back in June 1980. A cargo worth £200m went down with the ship, but nobody else was on board and the vessel still sits, fairly intact, at a depth of around 42 metres below the surface.
Now considered to be one of the top 10 shipwreck dives sites in the world, novices can reach the top of the wreck at a depth of 16 metres. For those with more experience and wanting to explore the wreck further, you can dive right to the bottom and even enter the lower car deck and engine room.
photo by Easydivers (CC BY-SA 4.0) modified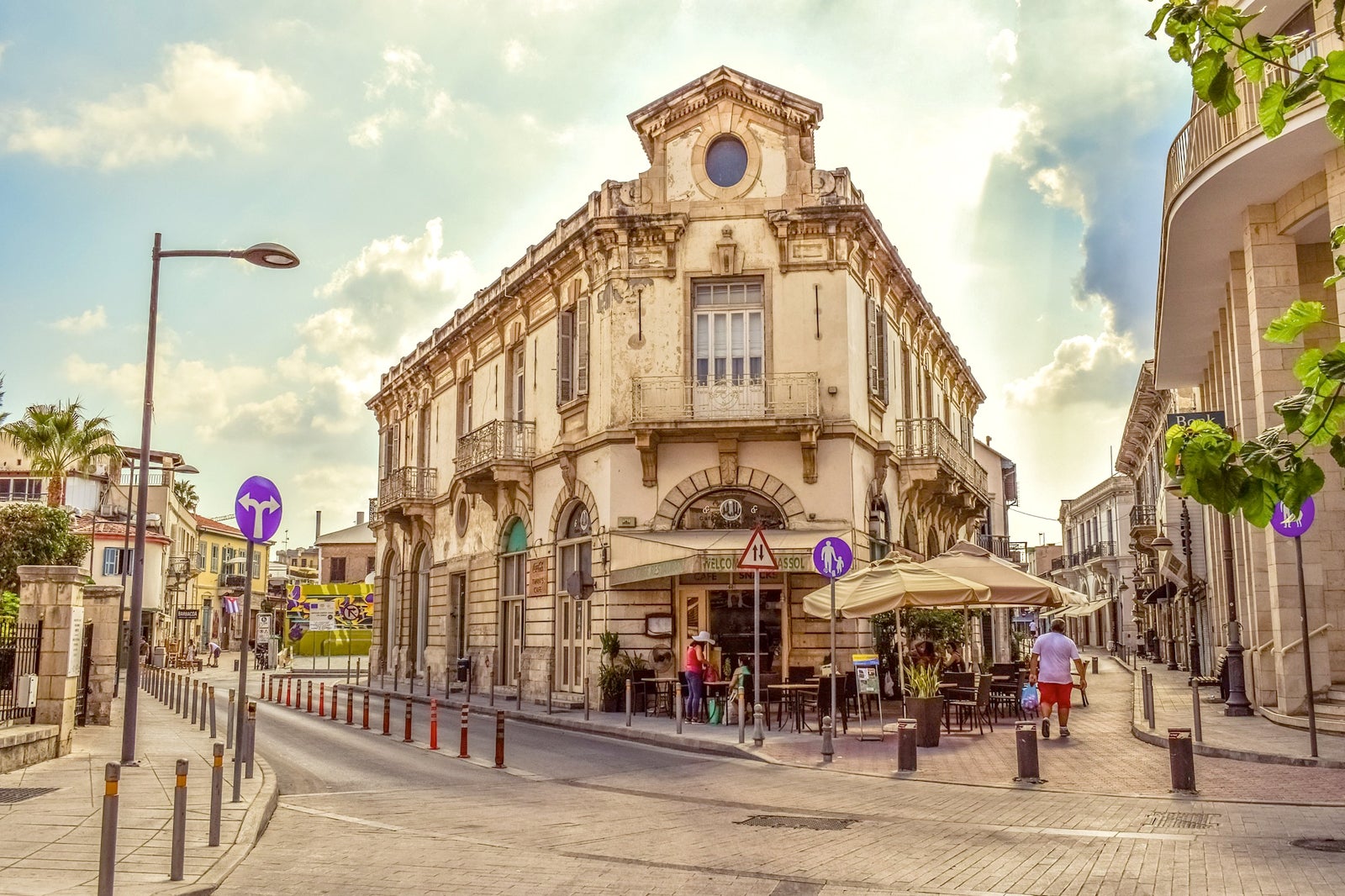 Wander the streets of Limassol's Old Town
The heart of this vibrant city
A bustling resort on the south coast of Cyprus, the city of Limassol is centred around its quaint and beautiful Old Town. A maze of narrow, winding streets, the historic quarter's main focal point is the medieval Limassol Castle. Discover the museum and artefacts inside, then climb to the top for some great views of the surrounding streets and the Old Harbour.
Away from the castle, the cobbled lanes are alive with busy markets and thriving independent boutiques, effortlessly enticing you in to browse their goods. Be sure to treat your senses to a walk around the colourful Municipal Market, with its fresh food and fantastic bargains.
Shoppers
History
Photo
Budget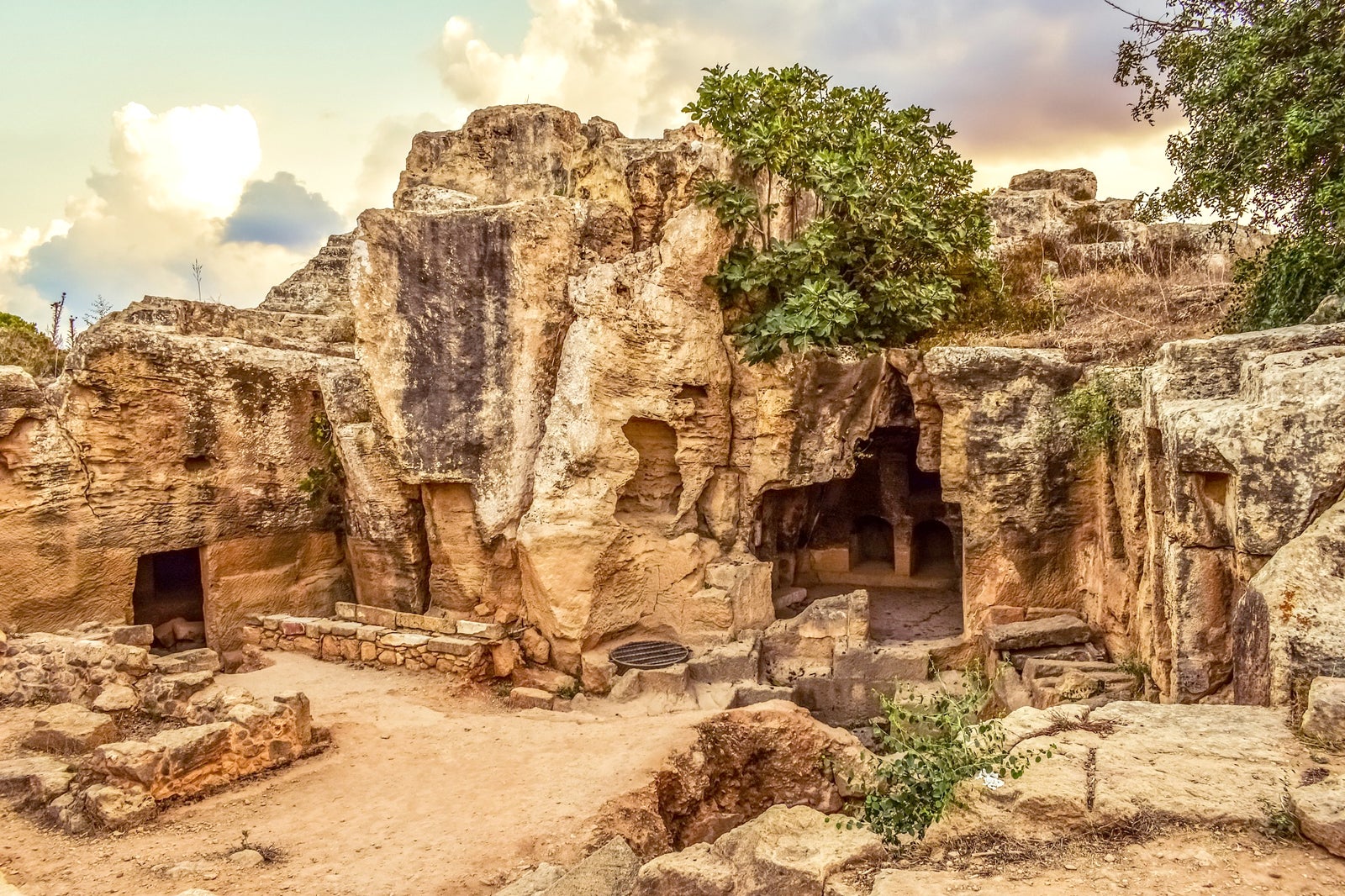 Discover the incredible Tombs of the Kings
A magnificent ancient necropolis
Just a short walk up the scenic coastal path from Paphos lies a fascinating ancient burial site – the Tombs of the Kings. One of the top attractions in the city and certainly one of the most popular historical sites in all of Cyprus, this magnificent UNESCO World Heritage site dates back over 5,000 years.
Despite the name, the tombs that you'll find here weren't actually built for royalty. They were for people of local importance, but were named so due to their extravagant designs. Carved out of solid rock, there was a belief that the final resting place for the deceased should be just as impressive as where they once lived. What makes this site even more spectacular is that you can actually step inside and explore the tombs yourself.
Location: Tombs of the Kings Ave 63, Chloraka, Cyprus
Open: Daily from 8.30am to 5pm (open until 7.30pm from mid-April–mid-September)
Phone: +357 26 306217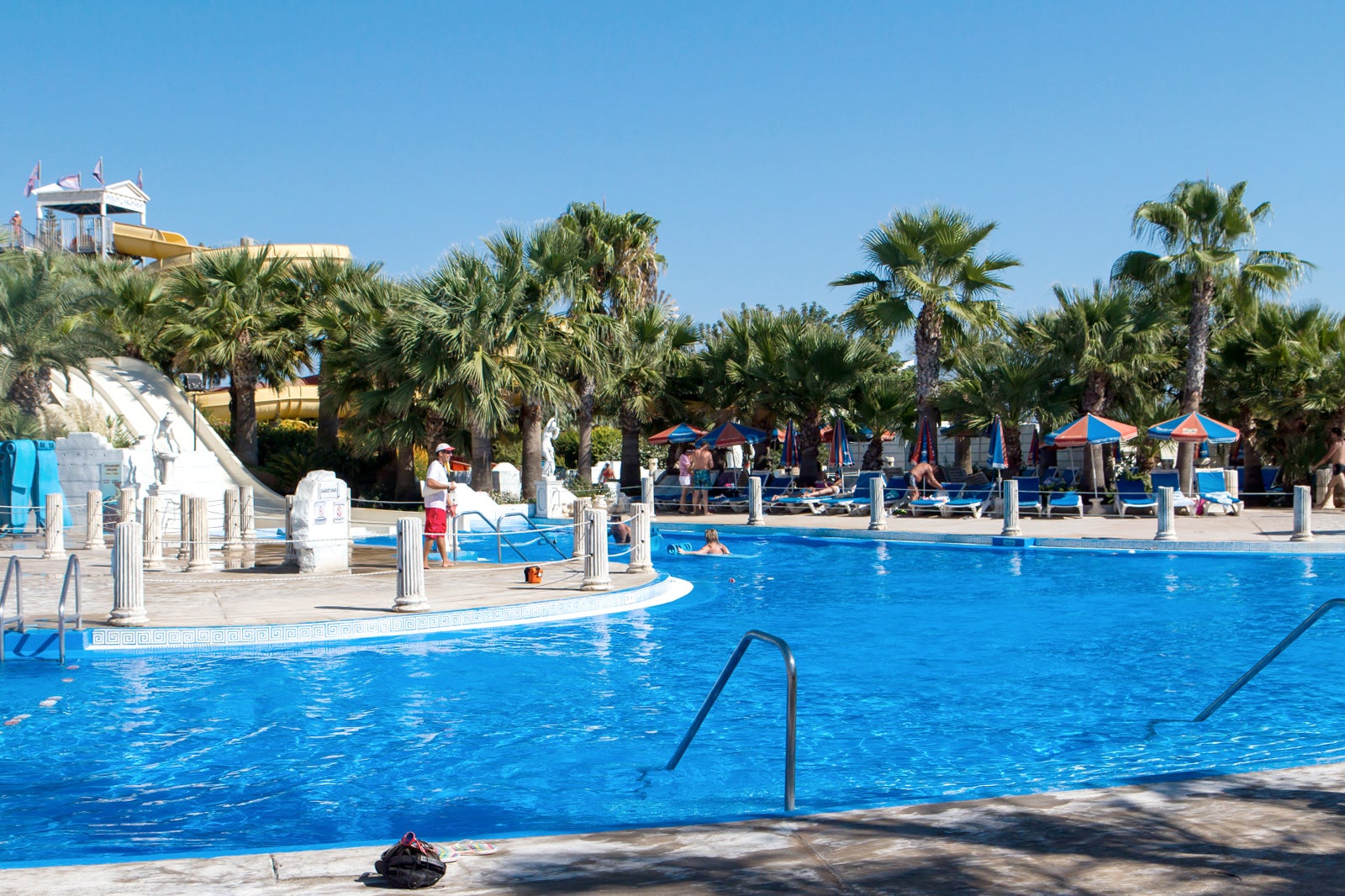 Make a splash at WaterWorld Themed Waterpark Ayia Napa
One of the biggest and best in Europe
With Cyprus' hot and sunny weather being one of its biggest draws, there's no better place to take a break from the heat than at the award-winning WaterWorld Themed Waterpark in Ayia Napa. Priding itself on being one of the biggest and best waterparks in Europe, the park has a Greek theme, so you can expect to see some strategically placed 'ancient' pillars and statues among the brightly coloured rides.
Speaking of rides, they're all rather aptly-named, too, so check out the likes of Odyssey River, Apollo's Plunge and the adrenaline-pumping Drop to Atlantis. There are over 35 rides and attractions in total, all but guaranteeing fun for everyone.
Location: WaterWorld Themed Waterpark Ayia Napa, 18, Ayia Thekla Road, Ayia Napa 5345, Cyprus
Open: May–September: daily from 10am to 6pm. April–October: daily from 10am to 5pm (closed from November to March)
Phone: +357 23 724444
photo by Максим Улитин (CC BY 3.0) modified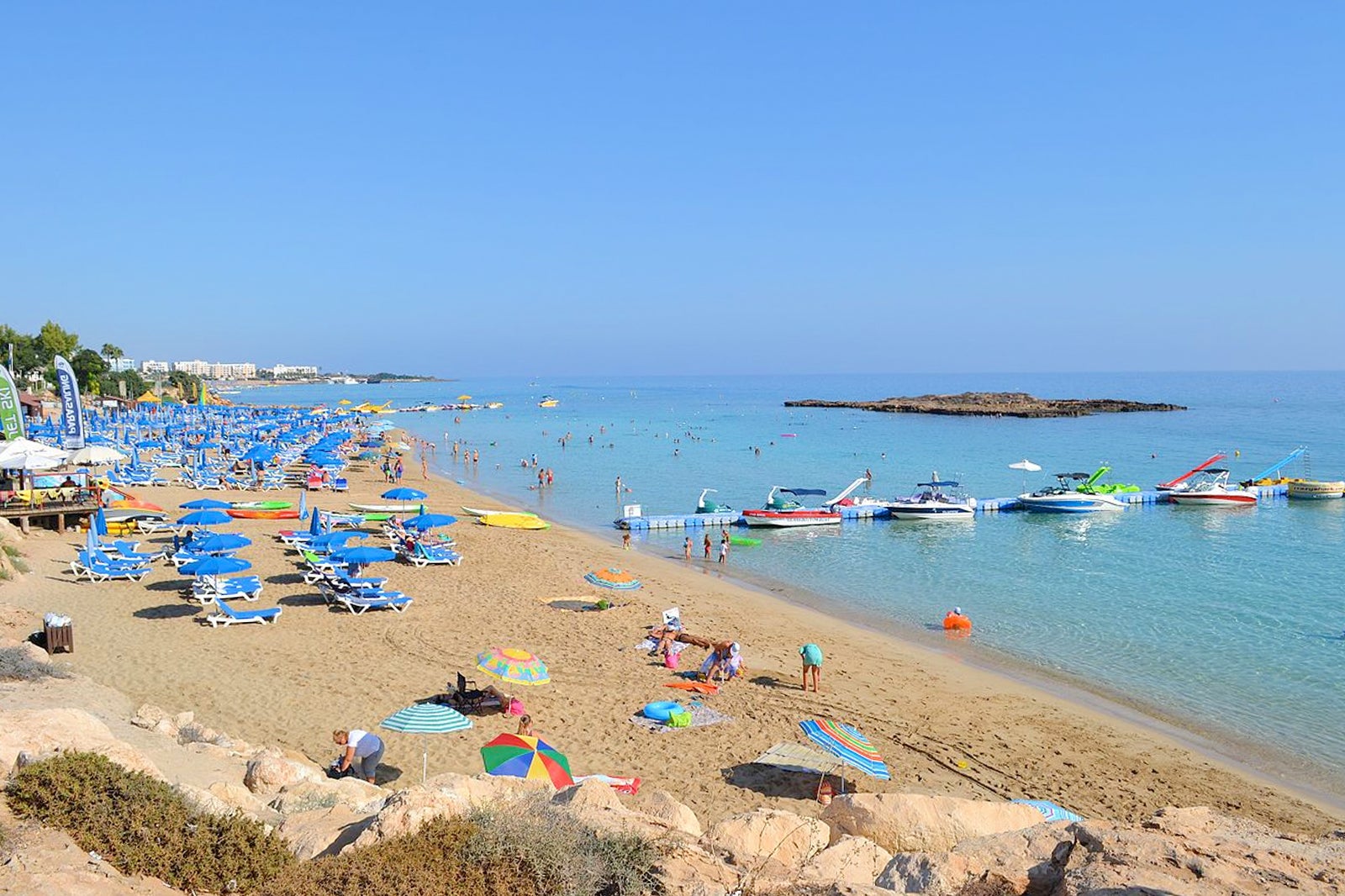 Relax and unwind at Fig Tree Bay
A beautiful beach boasting Blue Flag status
If you're looking for the perfect place to soak up the warm Cyprus sun, you'll be hard-pushed to find anywhere more relaxing than the beautiful Fig Tree Bay. Protaras' popular beach boasts soft golden sands and the most azure of waters. It's no wonder it ranks as one of the best beaches in Europe.
There are toilets and changing rooms, as well as hireable loungers and umbrellas and plenty of water sports facilities. Its Blue Flag status means you can rest assured that the beach is going to be clean and the waters are going to be safe, too. Plus, its town centre location means there's a great selection of bars, restaurants and shops nearby.
photo by Catauggie (CC BY-SA 4.0) modified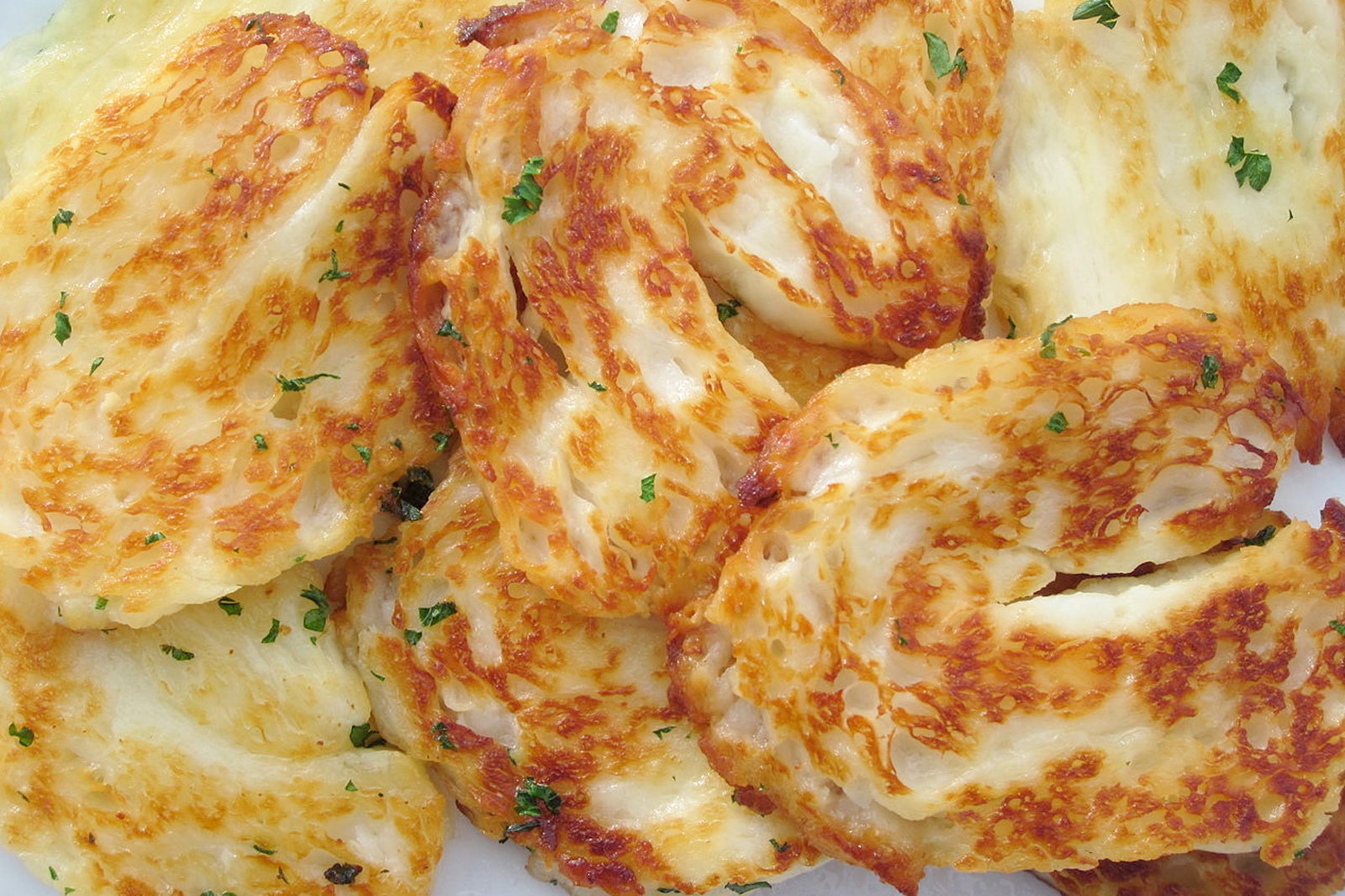 Indulge in traditional meze and local halloumi cheese
As fresh as it comes
Cyprus' warm climate and island landscape means you get to indulge in some delicious local dishes, from traditional meze and salads to freshly caught seafood. Enjoying great food is a way of life in Cyprus and, similar to Greek cuisine, no social gathering is complete without a healthy serving of colourful meze dishes – Cyprus' answer to tapas – to accompany your drinks and main meals.
You might be surprised to hear that halloumi is actually the island's most famous product. So, if you're partial to the mouth-wateringly-good squeaky cheese, you should prioritise sampling some of the best around. Many places will claim to serve the best halloumi in Cyprus, but keep an eye out for the Pissourkotiko variety in particular.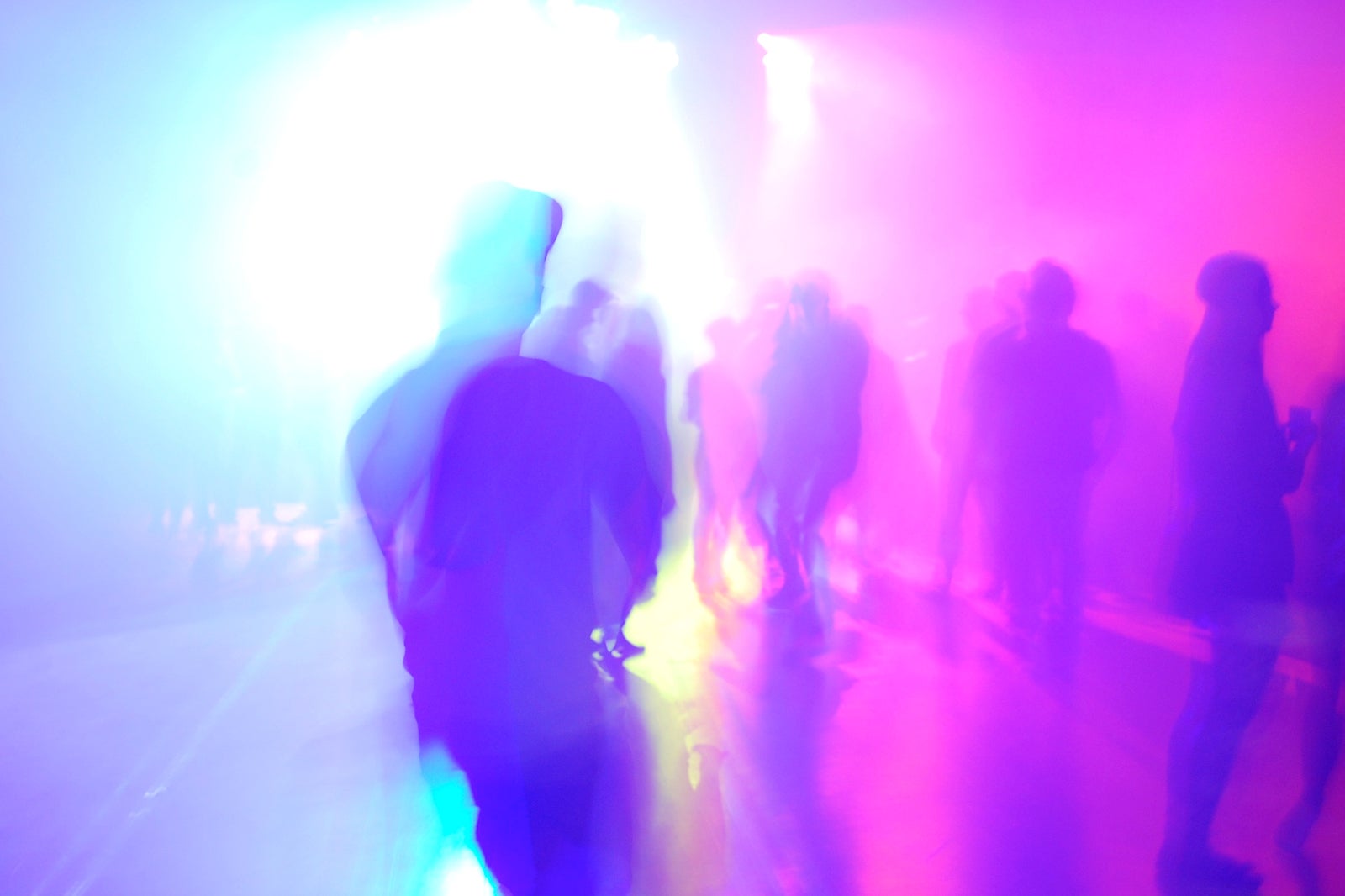 Experience the nightlife of Ayia Napa
The party capital of Cyprus
Famed for having some of the best nightlife in Europe, Ayia Napa is the place to head to for the ultimate party in Cyprus. Not for the faint-hearted, a night out in Ayia Napa can start with sophisticated sunset cocktails on the beach and end in one of the late-night clubs, being greeted by the sunrise as you leave.
Summer is the ideal time of year to experience Ayia Napa at its very best, with world-class DJs spinning the decks, as well as themed parties, pool parties and boat parties galore. You've got over 80 bars to choose from, plus at least 12 big clubs. Aqua, Club Black N' White and the huge, 5-arena Castle Club being 3 of the best.