10 Money-Saving Tips in Split, Croatia
Enjoy Split on a Small Budget
Travelling to Split on a budget is certainly doable. The largest city in the Dalmatian region is a lively and exciting place to be, with several UNESCO World Heritage Sites and a vibrant nightlife scene that won't break the bank.
With so much to see and do, travellers on a budget might be worried about missing out on the top attractions, but Split doesn't have to cost too much at all. The city and surrounding areas have several low-cast and free-to-enter landmarks, and there are several other smart ways you can save during your time in Split. Read on for some great money-saving tips in Split, below.
1
Book a budget stay outside the city
Stay in Stobrec or Podstrana to save money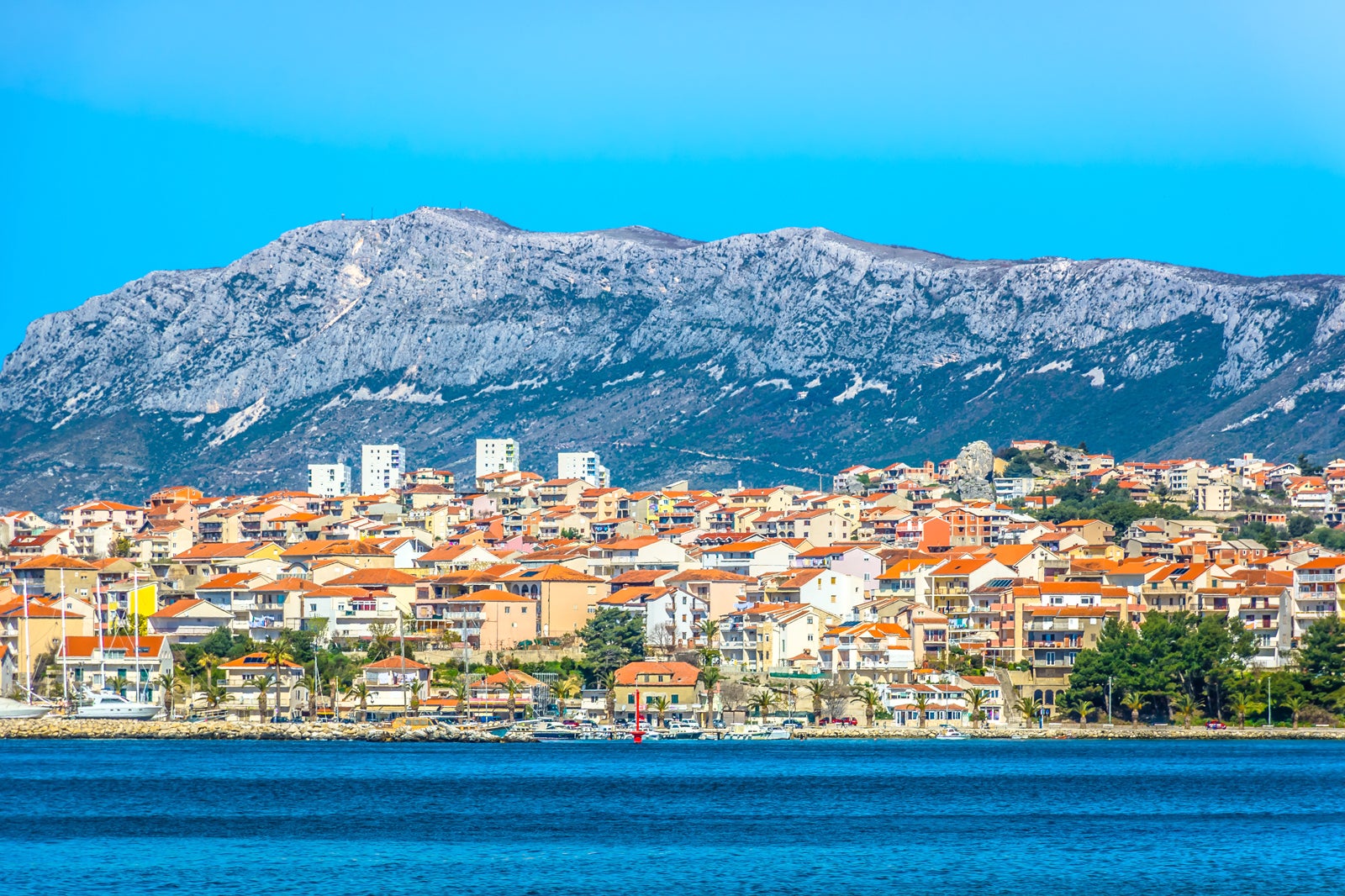 Staying in Split, especially during the summer months, can be expensive. A lot of travellers visit the city in the high season, and the cheaper hotels are often all booked up. But you shouldn't feel forced to pay extra for a room in a fancy hotel. Staying outside the city can save a lot on accommodation costs.
Just a little eastward along the coast from Split, the small towns of Stobreč and Podstrana offer affordable hotels, hostels, guesthouses, and private rentals at a fraction of the cost of a well-known hotel, and it will only take you 15-20 minutes to get back into Split to see the sights.
2
Take a bus or catamaran from the airport
Make a saving on your first journey
Split Airport is about 15 miles north of central Split. When you arrive, it might be tempting to dive right into a taxi at the airport exit. While taxis are speedy and convenient, they're also more pricey. Fortunately, there are several other ways you can get from the airport to your accommodation without paying too much for the privilege.
Check out the several bus services that run directly from the airport into Split, with the journey taking about 30-40 minutes. There's also a catamaran line that goes straight into the centre of Split, taking just 20 minutes and running up to 10 times per day.
photo by Ballota (CC BY-SA 3.0) modified
3
Get the SplitCard
An all-in-one discount pass for tourists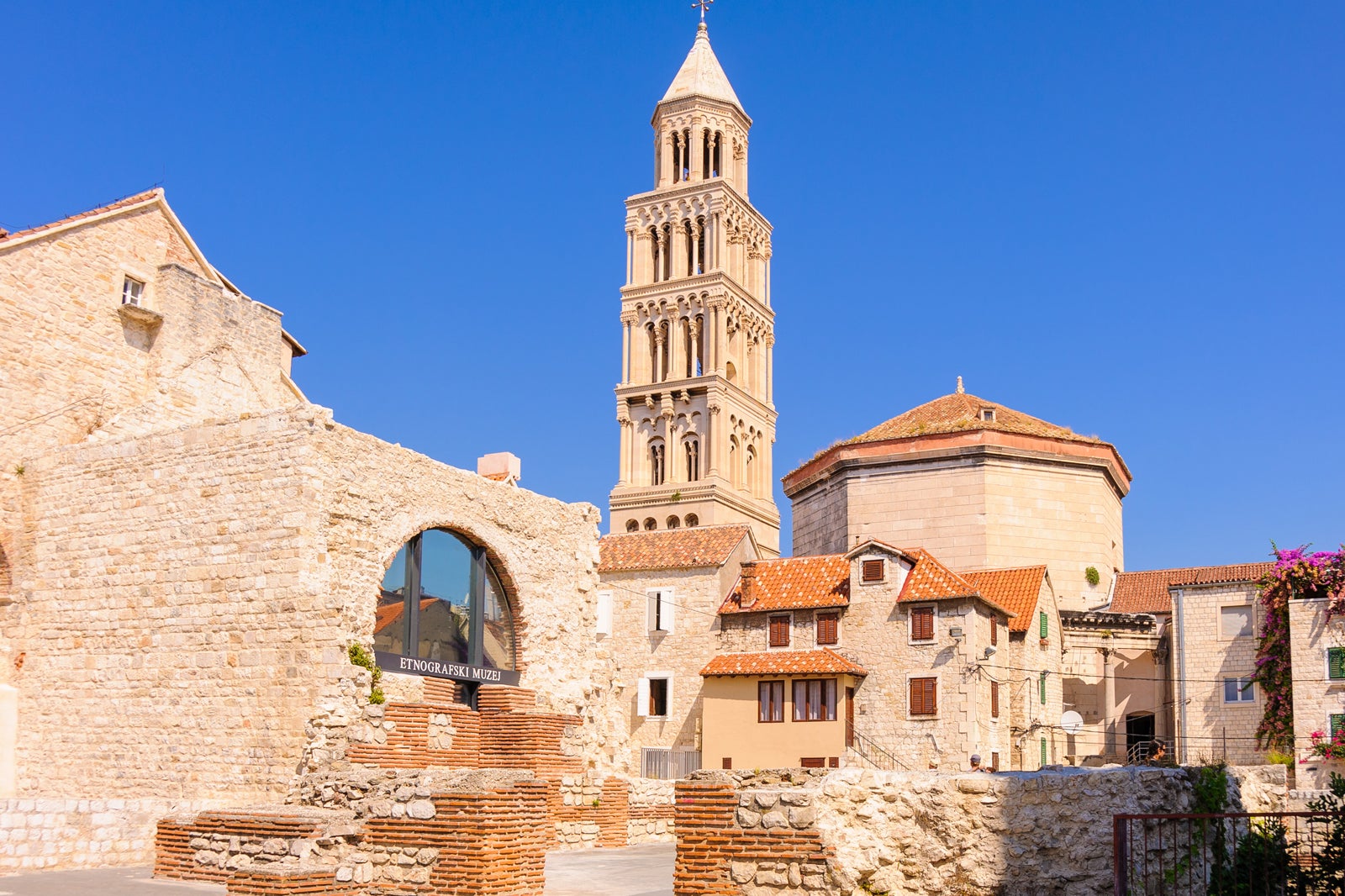 Any budget-minded traveller to Split shouldn't miss out on picking up this discount card. The SplitCard is available from hotel receptions and tourist information centres around the city, and it's free as long as you're staying for at least 5 nights in summer or 2 nights in winter.
The SplitCard provides free entrance to several museums around the city, including the City Museum and Natural History Museum, as well as exclusive discounts at several other museums, galleries, theatres, rental car companies, and excursions. It even lets you enjoy savings of 10% at several restaurants and shops around Split too.
4
Visit Diocletian's Palace
Split's number one tourist attraction is free to enter
Couples
Families
Photo
Food
Nightlife
Budget
History
Diocletian's Palace is the most popular site of interest in Split, and fortunately for travellers on a budget, it's free to enter. This UNESCO World Heritage Site was built back in the 4th century for the Roman emperor, Diocletian.
Open 24 hours a day and spread over 3 hectares, the Palace is really at the heart of Split and houses many of the city's best shops, restaurants, and bars. It's filled with cobblestone streets, amazing photograph opportunities, and unique landmarks like a belltower, several ancient gates, and the 13th-century Saint Domnius Cathedral, also known as St Duje Cathedral.
Location: Dioklecijanova ul. 1, 21000, Split, Croatia
5
Visit Marjan Forest Park
Enjoy the beauty of nature without paying a penny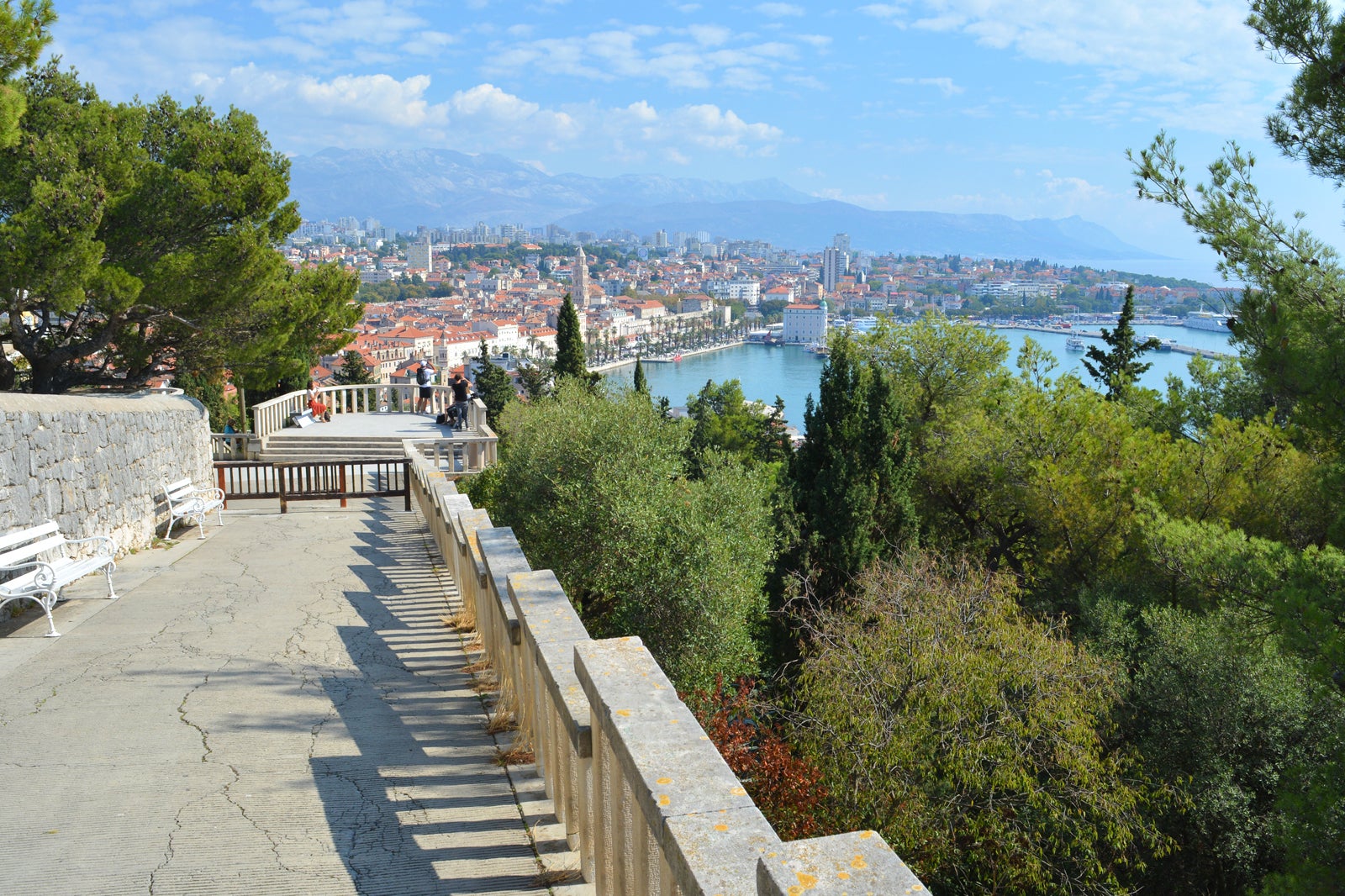 Families
Photo
Budget
Adventure
Take a short trip out to the nearby natural haven of Marjan Forest Park if you want to get away from the hustle and bustle of downtown Split. Sitting on a hill overlooking the city, Marjan Forest Park is a wonderful place to hike, rock climb, enjoy a picnic, and simply savour the sights and sounds of nature.
The park is filled with a mixture of pine and olive trees, and you can rent bikes or simply walk along the many trails to enjoy lovely views in every direction. On the south-west side of the main hill, you can even find some old cave-like churches built in the side of the rock.
Location: Obala Hrvatskog narodnog preporoda 25, 21000, Split, Croatia
6
Enjoy Split's beaches
For Adriatic sand, sea, and sun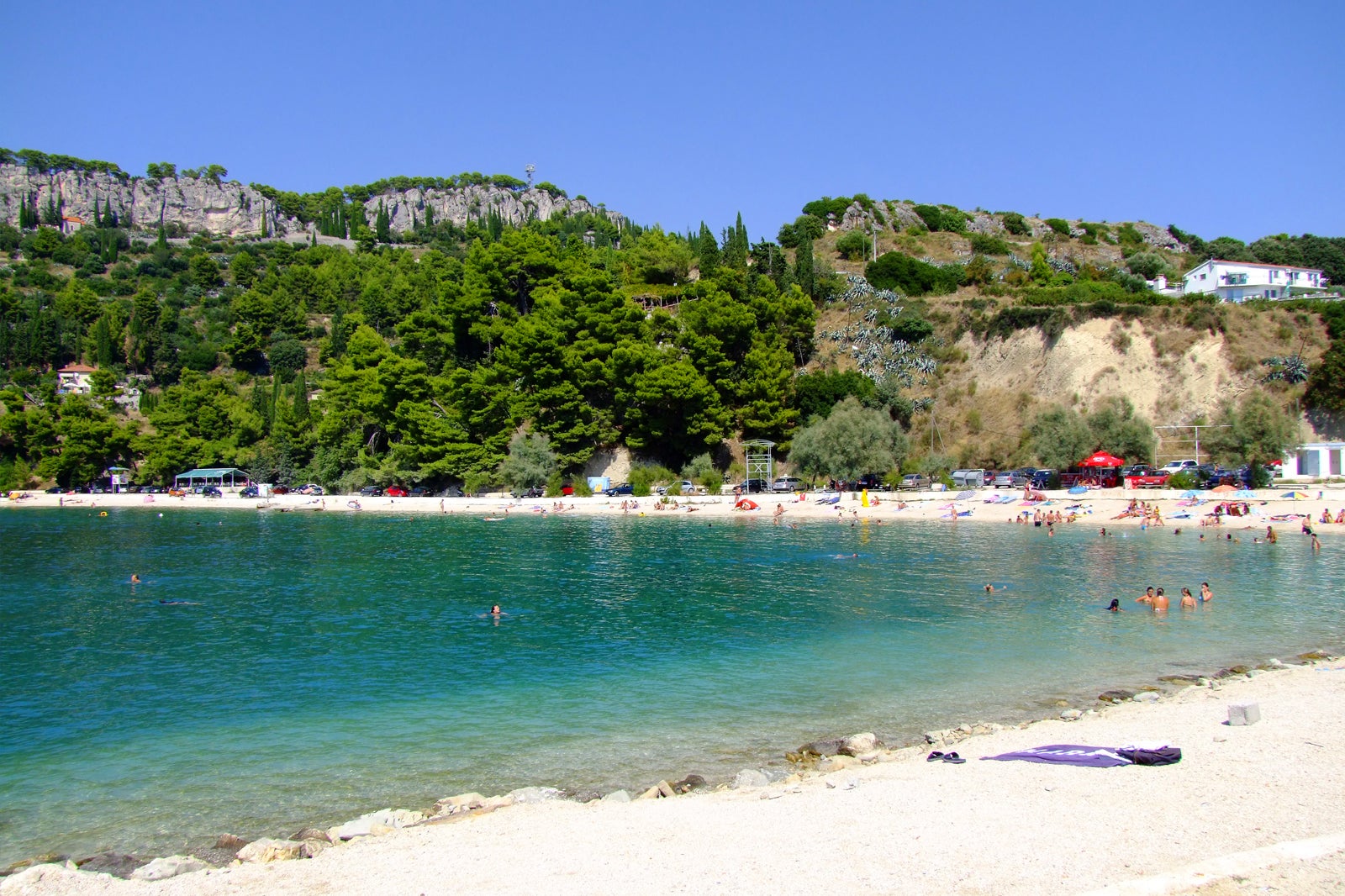 No trip to Split can really be complete without spending some time on the city's many beaches. The weather in the area is mild year-round, and often sunny and warm in the summer months, so it's ideal for watching the sunset and even dipping your feet in the refreshing waters of the Adriatic. Plus, beach access is free.
If you're in downtown Split, the closest beach is Bacvice. It's a lively spot, with many bars and even live DJ performances during the summer. For something a little quieter, head towards Omis for several peaceful beaches or visit the Kasjuni beach by Marjan Forest Park.
7
Stroll along the Riva
One of the prettiest parts of the city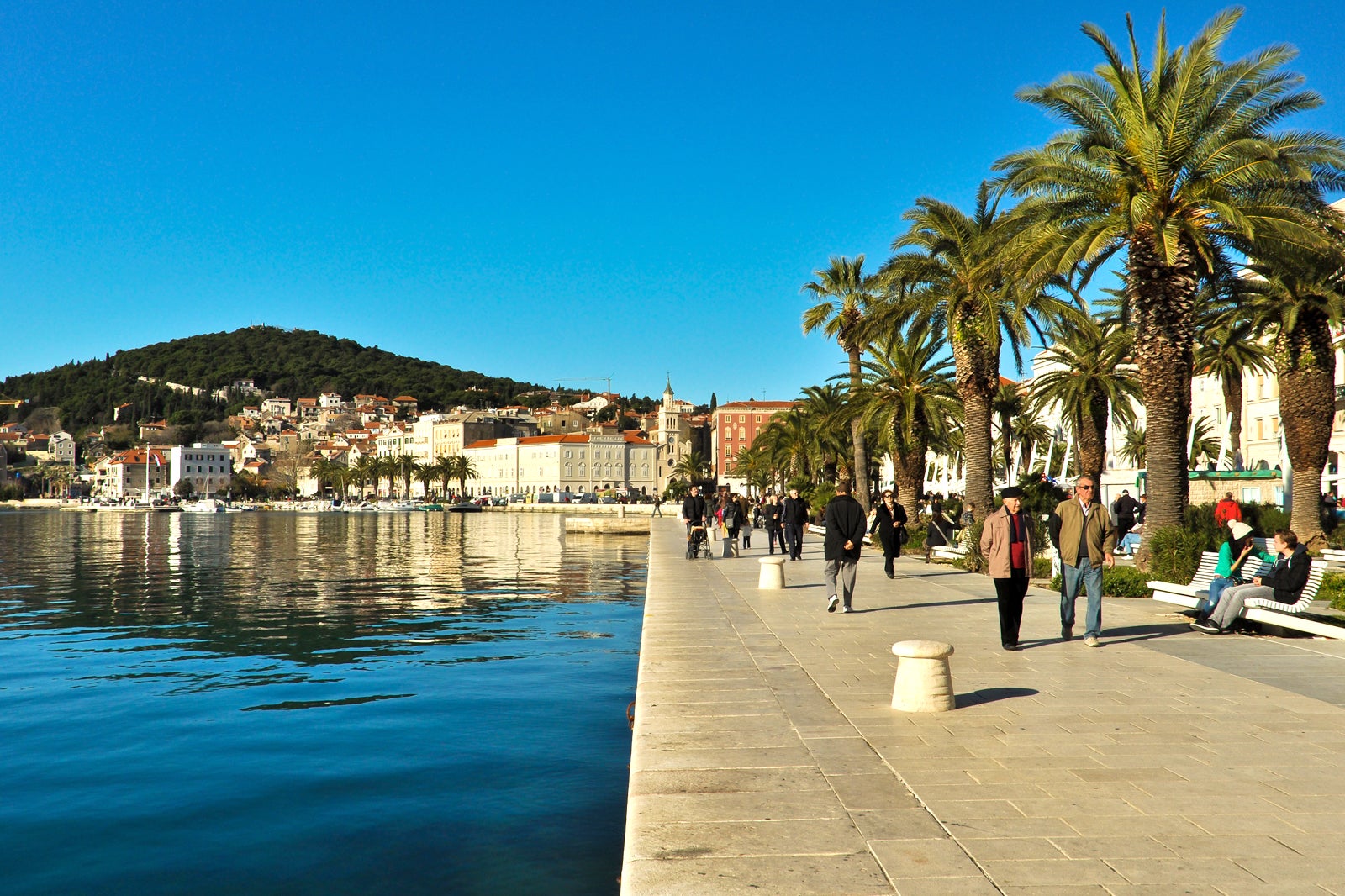 One of the best things about Split is that you don't even need to visit any of the historical sites or attractions to have a good time. Simply strolling around the city can provide visitors with many magical memories, and the Riva is one of the best and most beautiful parts of Split.
The Riva is the waterfront promenade, stretching out along the coast for around 250 metres. Lined with palm trees and offering exquisite sea views, the Riva even hosts parades and festivals at certain times during the year, like the Split Summer Festival in July and August.
Location: Riva, 2100, Split, Croatia
8
Explore nearby islands
A little island-hopping can go a long way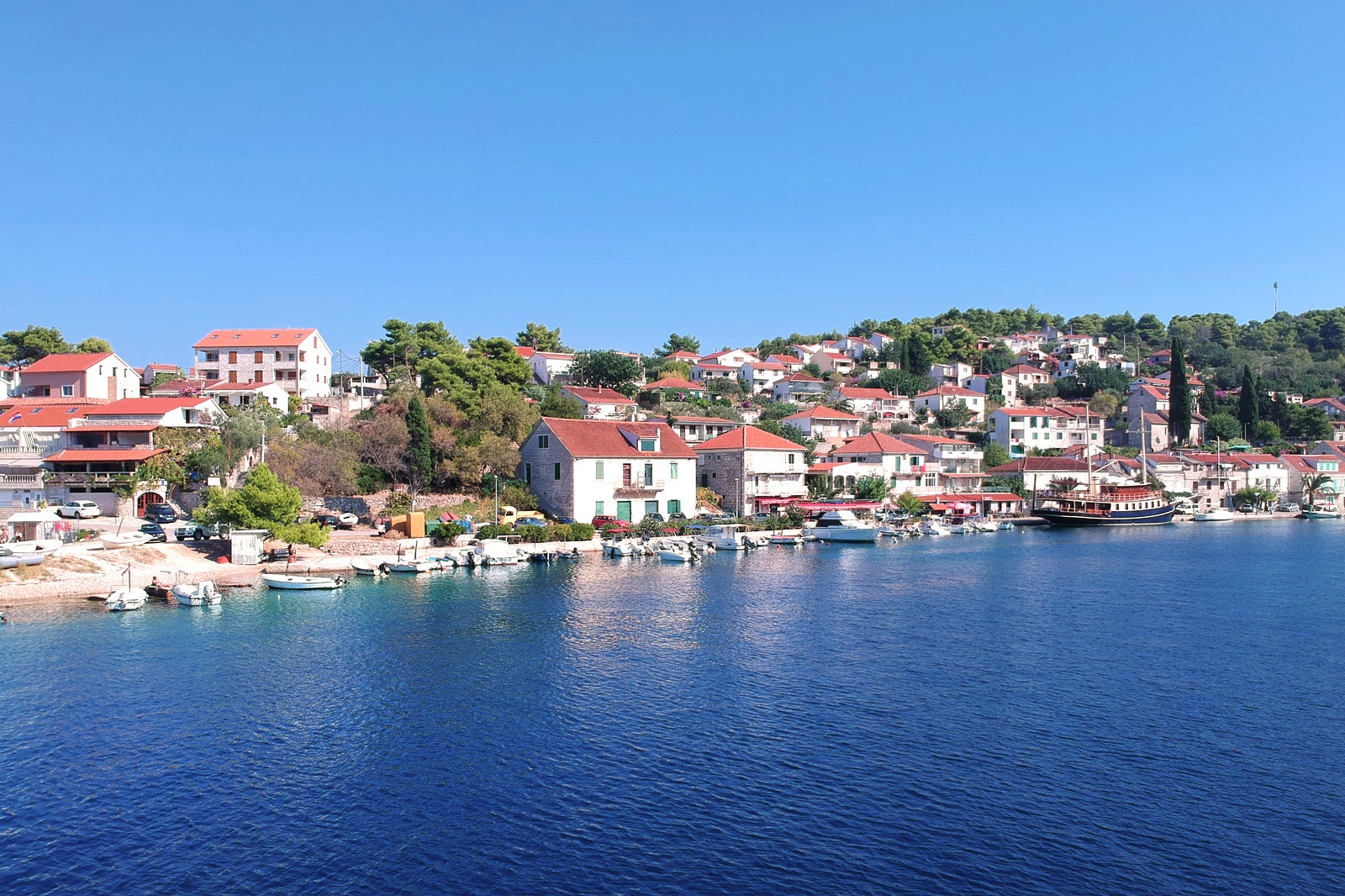 Split is conveniently situated near several small and large islands, and there are many ferries and smaller boat services that can let you enjoy a little island-hopping without breaking the bank. Often, these islands are a little quieter than Split, leading to lower prices on average in restaurants, bars, and shops, and they each have unique attractions to uncover and enjoy.
Two of the smaller and less-visited islands in the area are Vis and Solta. Vis is home to a stunning ancient fortress and beautiful peninsula church, while Solta is dotted with romantic pebble beaches and charming wineries.
9
Visit Roman ruins at Salona
Take a step back in time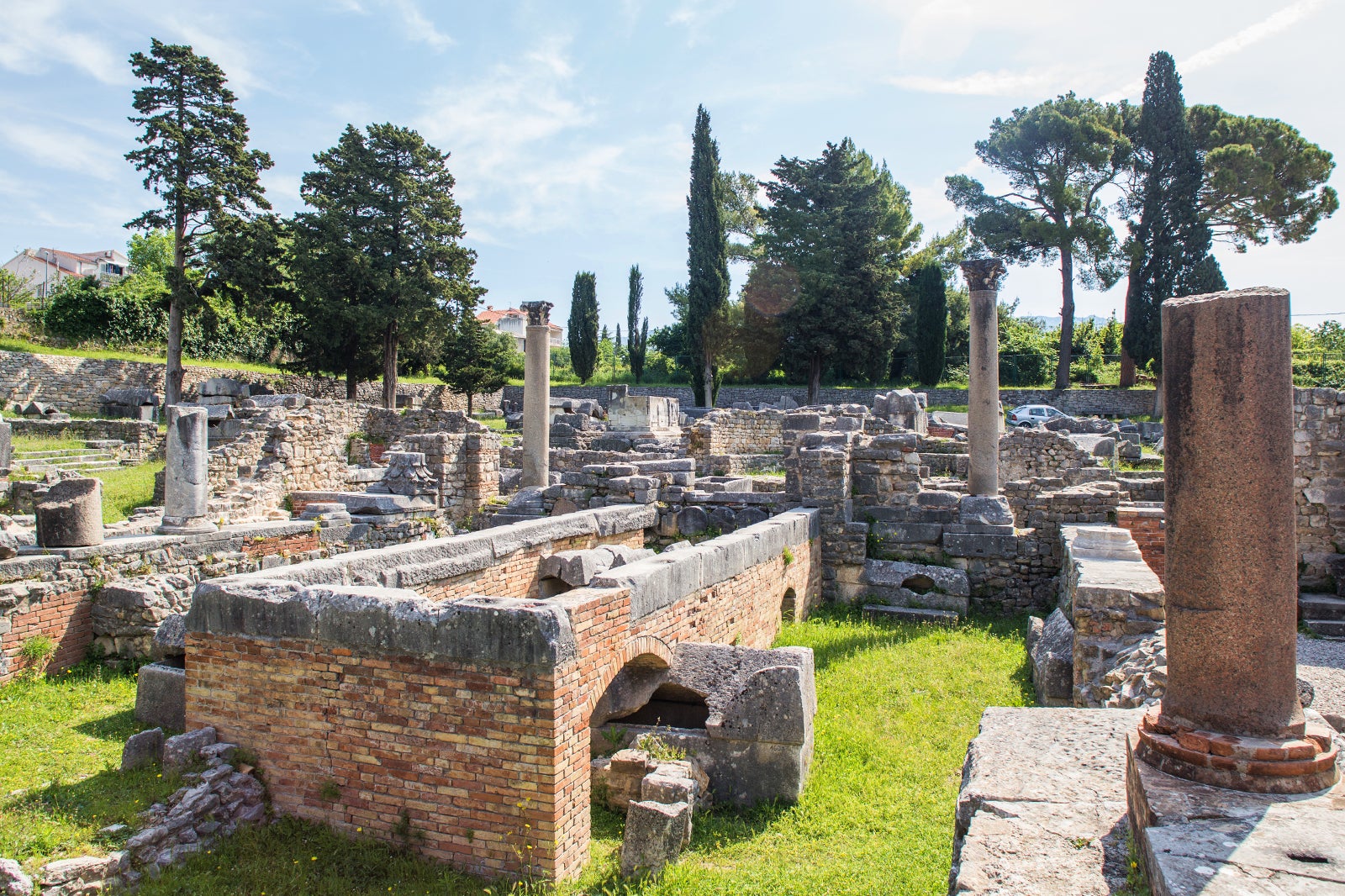 You can find the Roman ruins of Salona just a few miles north of Split. First built by the indigenous Illyrian tribe, the area was taken under the control over the Romans in 78 BC. It was one of the main headquarters for the Romans in the region, encouraging the emperor at the time, Diocletian, to settle in Split and construct a palace there.
It's one of the most significant historical sites in the whole of Split, with the ruins still featuring remnants of an amphitheatre, aqueduct, and public baths. The entry fee is minimal and you can spend a full day exploring the area and onsite museum.
Location: Put starina bb, Manastirine, 21210, Solin, Croatia
Open: Monday–Friday from 7am to 7pm, Saturday from 9am to 7pm, Sunday from 9am to 1pm
10
Split's free museums and galleries
Learn all about Croatian culture
Couples
Photo
Budget
History
Split has many interesting galleries and museums that can help you learn more about Croatian culture, history, and heritage. Many of them charge small entry fees, but some are free to enter and can provide several days of enjoyment without having too much of an impact on your holiday budget.
The Museum of Croatian Archaeological Monuments, for example, is free to enter and houses an impressive collection of ancient Croatian items like coins and tombs. The Jaman Art Gallery is also free, dedicated to the work of Croatian artist, Danijel Jaman. For even more free entry opportunities, visit Split during the Summer Festival (from July to August) or get yourself a SplitCard.
Back to top