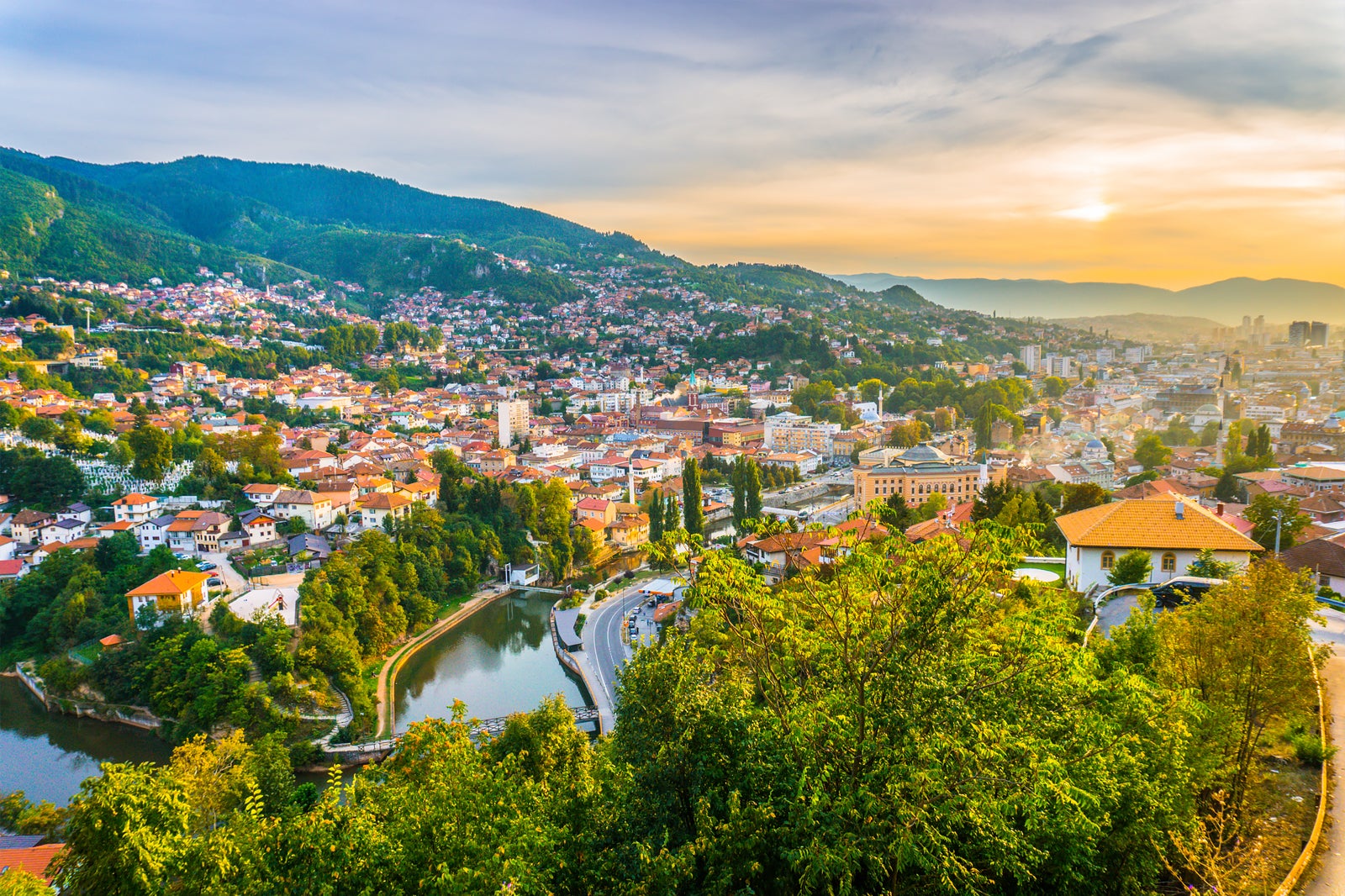 10 Best Things to Do in Sarajevo
What is Sarajevo Most Famous For?
Many of the best things to do in Sarajevo have Austro-Hungarian and Ottoman influences, with ornate towers peeking out from underneath a rustic backdrop. The city may be modest in size, but it's a place where culture and history come together in a huge way.
While the city has endured tragedy and hardship, it's this past life that's helped to create the current Sarajevan landscape. Something Sarajevans may not be so well known for is their dark, sarcastic sense of humour. From a giant beef monument erected in 2007 (in homage to the expired food they received from the United Nations during the Bosnian War) to the scribbled inscriptions mocking the Serbian invaders when they tried to reclaim the city, the city has a whole host of stories to tell.
What are the best things to do in Sarajevo?
Back to top