Where to Stay in Asheville - Boutique Hotels, Cozy Cottages, Biltmore Luxury
Where to Stay in Asheville - Boutique Hotels, Cozy Cottages, Biltmore Luxury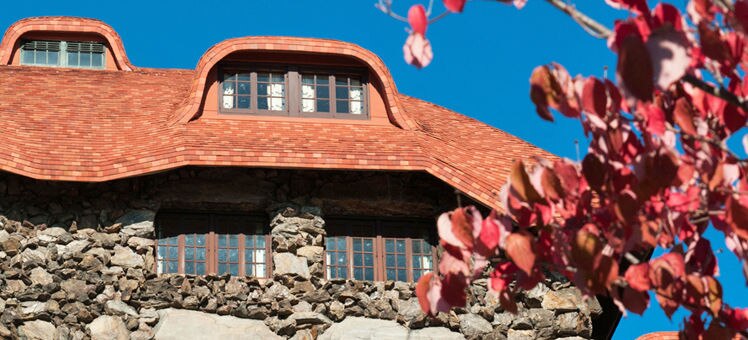 Many visitors come to Asheville for respite from concrete surroundings and hectic schedules. To accommodate, the city and surrounding areas offer many inns, lodges, bed-and-breakfasts, and vacation rentals suited for an idyllic and tranquil mountain getaway. Or, for easy access to walkable downtown and lively nightlife, there are plenty of boutique and other hotel options. For a taste of trendy, local living, opt for a hotel in West Asheville.
Park your car when you arrive and forget about it during your stay at one of the boutique and family-friendly hotels in downtown Asheville. Here, restaurants, shopping, and nightlife abound, all within easy reach on foot. The city center's green spaces host a variety of events, including an outdoor drum circle every Friday night at Pritchard Park. Don't miss Battery Park Book Exchange, an indoor shopping boutique complete with a bookstore doubling as a champagne bar.
Some higher-end hotels boast mountain views, while budget accommodation offers convenience without frills. A few small, independent inns cater to those seeking a more intimate experience. Since downtown is compact, wherever you stay here will be in easy walking distance to practically any restaurant, bar, brewery, or other city attraction.
This visitor hotspot attracts those with Biltmore Estate on their must-see list. A mix of local and chain restaurants and shops provide plenty of variety, and a couple of breweries offer a taste of Asheville's thriving beer scene. The entire village evokes a quaint English atmosphere with its Tudor-style buildings.
Biltmore Estate itself offers a few luxurious accommodation options, while other upscale choices sit right outside its gated grounds. Plenty of basic lodgings can be found along the 6 miles that separate Biltmore Estate from downtown Asheville, for easy access to both areas. Boutique shops line the streets of Biltmore Village along with well-known American chain stores and independently owned restaurants.
Many locals have migrated to this up-and-coming neighborhood. Visitors who want to get a taste of living like a local will enjoy the independently owned restaurants, funky consignment shops, and nightlife spots that line Haywood Road.
Since this district has quickly grown into its own destination within Asheville, only a few hotels exist here as the area is mostly residential. A small hostel and a few vacation rentals also dot Haywood Road, the area's main thoroughfare.
Visitors who prefer to stay in a small mountain town and take day trips to Asheville will enjoy all that Black Mountain has to offer. While very compact - it covers only 6 square miles - the town offers a miniature version of Asheville with 60 restaurants, 2 breweries, and many small shops filled with handcrafted goods.
You'll find a choice of motels, hotels, inns, and vacation rentals in Black Mountain - they're in demand, so book early. If you want to book your stay during the popular LEAF art and community festival in October, be sure to plan ahead. To slow the pace down completely, you can rent a cottage or cabin in the town or surrounding Blue Ridge mountains.