What to See and Do in Philadelphia, the City of Brotherly Love
What to See and Do in Philadelphia, the City of Brotherly Love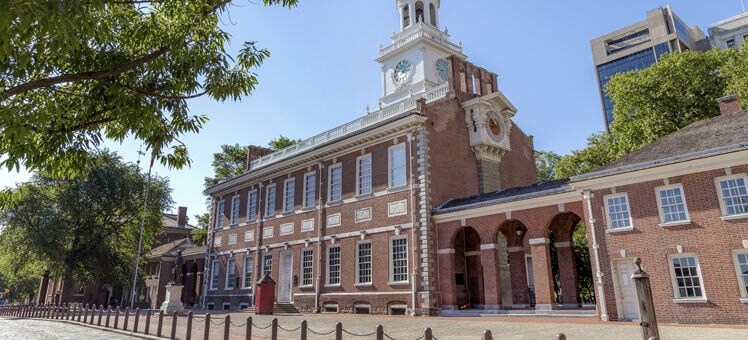 From the historic landmarks of Old City to the museums and green spaces of Fairmount and the vibrant markets of Chinatown, each neighborhood in this cosmopolitan city has its individual character and charm. When planning a visit to Philadelphia, the following districts and attractions should be at the top of your must-visit list.
Old City: historic landmarks
Set within the sprawling Center City, the Old City is the epicenter of Philadelphia's historic past and the first stop on any itinerary. Here you'll find Independence Hall, where the Founding Fathers met to form the Declaration of Independence and the Constitution. A short walk away, you can stand in line to gaze at the Liberty Bell and reflect on its commemoration of North America's struggle for freedom. The National Constitution Center contains an original copy of the country's most cherished document.
Independence Hall, 520 Chestnut St, Philadelphia, PA 19106; Tel: +1 215 965 2305; Website: Independence Hall

National Constitution Center, 525 Arch Street, Philadelphia, PA 19106; Tel: +1 215 409 6600; Website: National Constitution Center
Fairmount: parks and museums
Sprawling green space and notable museums greet you in this neighborhood. The most prominent of these museums is the Philadelphia Museum of Art, whose 227,000-strong collection includes works by Dalí and Picasso. The Rodin Museum is the largest collection of the French master's work outside of his home country of France. The ghosts of former inmates might greet you during a tour of the abandoned Eastern State Penitentiary, which once housed Al Capone.
Philadelphia Museum of Art, 2600 Benjamin Franklin Parkway, Philadelphia, PA 19130; Tel: +1 215 763 8100; Website: Philadelphia Museum of Art

Rodin Museum, 2154 Benjamin Franklin Parkway, Philadelphia, PA 19130; Tel: +1 215 763 8100; Website: Rodin Museum
Chinatown: market hub
China Gate towers over North Tenth Street, glistening in bright red and gold and marking the entrance to this energetic neighborhood. The main attraction in Chinatown is Reading Terminal Market, one of the oldest farmers' markets in America. From hot soft pretzels to Thai curry dishes, you can find just about any type of cuisine you're craving, so take your pick and grab a seat in the market's center court.
Rittenhouse Square: upscale shopping
Home to a classy mix of high-end stores, galleries, theaters, and hotels, this area attracts the upper echelon of Philadelphia residents. The neighborhood's namesake square is a beautifully landscaped spot to enjoy a picnic by the reflecting pool and admire the public art on display. The Rittenhouse Row retail district will leave you with full shopping bags. At day's end, you can head to the Kimmel Center for a concert by the Philadelphia Orchestra.
Pennsport: vibrant and colorful
This eclectic, up-and-coming area along the Delaware River seduces visitors with its youthful atmosphere and energy. The Mummers Museum offers an interactive look at this colorful folk group, which originates from the Christmastime custom of bright costumes and pantomime introduced by British settlers. On a midsummer evening, friends and families flock to Jefferson Square Park for movie screenings and concerts.