Where to Eat in Winchester - From Fine-Dining Fare to Low-Key Cafés
Where to Eat in Winchester - From Fine-Dining Fare to Low-Key Cafés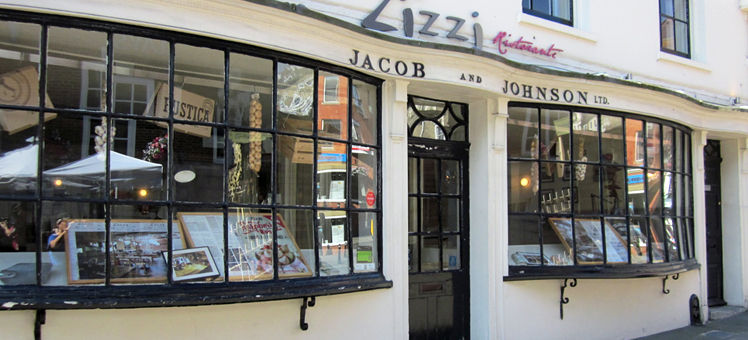 Winchester has a vibrant dining scene with plenty of options to suit all tastes and budgets. There are casual cafés geared toward students, acclaimed upmarket restaurants for affluent residents, and dozens of cozy pubs and taverns offering traditional menus bursting with local produce. Ethnic cuisine is well represented, too.
Typical dishes
The River Itchen and the nearby River Test are known for their wild trout, which can be found on many local menus. Several neighborhood breweries produce highly regarded beer.
City center
You'll find the most diverse options here, including plenty of the restaurant chains (such as Pizza Express) that Britons love so much. Several indie cafes, including local favorite Cafe Monde, serve sandwiches, cakes, and pots of tea at competitive prices, while those in search of something more substantial should check out the hot lunches at the pubs around The Square. If you're tired of British fare, there are Japanese and Indian restaurants in the vicinity, as well as excellent Thai food at the Bangkok Brasserie.
Cafe Monde, 22 The Square, Winchester, Hampshire SO23 9EX; Tel: +44 1962 877177

Bangkok Brasserie, 33 Jewry Street, Winchester, Hampshire SO23 8RY; Tel: +44 1962 869966; Website: Bangkok Brasserie
Chesil Street
East of the city center, on the other side of the River Itchen, are 2 of Winchester's most talked-about eateries. The Chesil Rectory and The Black Rat have similar mission statements: to create modern dishes inspired by English dining traditions and made with as many local ingredients as possible. Both restaurants have been awarded a Michelin star, and they're just meters from each other on Chesil Street, so you can take a look at each before deciding where to dine.
The Chesil Rectory, 1 Chesil Street, Winchester, Hampshire SO23 0HU; Tel: +44 1962 851555; Website: The Chesil Rectory

The Black Rat, 88 Chesil Street, Winchester, Hampshire SO23 0HX; Tel: +44 1962 844465; Website: The Black Rat
On the river
Two centrally located waterfront venues in Winchester both serve excellent food, so they can get busy, especially in the warmer months. But those who manage to secure a table will be rewarded with tranquil views of the river and its wildlife. The Bishop on the Bridge is a gastropub with a good mix of traditional meals (pies, steaks, and salads) and some inventive vegetarian options, while El Sabio serves Spanish tapas and mains like paella alongside European wine and sangria.
The Bishop on the Bridge, 1 High Street, Winchester, Hampshire SO23 9JX; Tel: +44 1962 855111; Website: The Bishop on the Bridge

El Sabio, 60 Eastgate Street, Winchester, Hampshire SO23 8DZ; Tel: +44 1962 820233; Website: El Sabio
Countryside
The countryside around Winchester is dotted with distinctive inns serving comfort food. Just north of the city in the village of Littleton is The Running Horse, an upmarket venue open for breakfast, lunch, and dinner. It's best known for its generous steaks and fish dishes. In Hambledon, a restored 16th-century pub called The Vine boasts log fires for winter, a pleasant garden in summer, and classic dishes like steak and kidney pie and tuna steak.
The Running Horse, 88 Main Road, Littleton, Winchester, Hampshire SO22 6QS; Tel: +44 1962 880218; Website: The Running Horse

The Vine, 2 West Street, Hambledon, Hampshire PO7 4RW; Tel: +44 23 9263 2419; Website: The Vine