What and Where to Eat in Philadelphia - Not just the Philly Cheesesteak
What and Where to Eat in Philadelphia - Not just the Philly Cheesesteak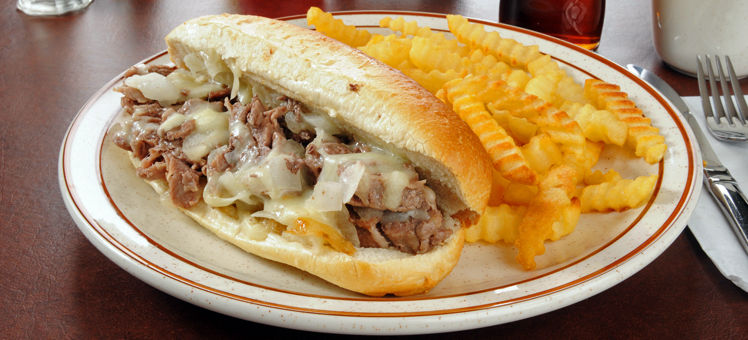 Philly's vibrant food scene welcomes all comers. While you're more likely in some districts to encounter a cozy BYOB eatery than a white-tablecloth restaurant, the range of culinary experiences is limited only by the length of your visit. On the agenda: food celebrities, creative vegetarian fare, trendy food trucks and gastropubs, cutting-edge cafés, and street food from all over the world.
Typical dishes
Local custom dictates that you try at least one cheesesteak (chopped sirloin, melted cheese, and other toppings on a crusty roll) during a Philadelphia vacation. If you have room for more, the roast pork Italiano (succulent pork, sharp provolone cheese, and garlicky broccoli rabe) is an equally iconic sandwich. Street food like soft pretzels, hoagies, and Italian water ice are perfect for a pick-me-up while strolling the town.
Center City
The widest swath of downtown Philadelphia covers Rittenhouse Square and its sophisticated resto-bars; the chic, polished newcomers of Midtown Village; Old City's eclectic eateries (including Iron Chef Jose Garces's famous Spanish restaurant Amada); and the pan-Asian sweep of Chinatown. You can't go wrong at highly inventive fine-dining restaurants Fork (daring New American) and Vetri (refined Northern Italian), which regularly win national plaudits. At the heart of it all is Reading Terminal Market with its hearty Amish cookery from the Pennsylvania Dutch tradition.
Northern Liberties/Fishtown
A young crowd hangs out in the bordering neighborhoods of Northern Liberties and Fishtown, just northeast of Center City. Beer lovers come for the many well-stocked gastropubs, and others flock to fuel up at Fette Sau's barbecue and quirky Little Baby's Ice Cream. You'll find most of the action on Second Street, between Germantown Avenue and Spring Garden Street, but the stretch of Girard Avenue right around Frankford Avenue offers perhaps the greatest concentration of flavors per square foot. Also not to be missed: the 2-hands-required sandwiches at Paesano's, which give the cheesesteak/roast pork debate a whole new dimension.
East Passyunk Avenue
A few old-school, red-sauce Italian restaurants remain on the kitschy South Philadelphia strip known locally as P'unk, which lies southeast of Center City. In recent years, though, ravioli has given way to foie gras, vegan tacos, and third-wave espresso bars. Laurel delivers high-end neo-French delicacies, while Noord forges new territory as the city's only Nordic eatery. This being the hipster epicenter of the city, P'unk has no shortage of creative Italian cuisine like Brigantessa's blistered artisan pizza and wood-fired agnello with housemade lamb sausage.
University City
With street food being the latest trend, food trucks serving everything from burgers to cupcakes gather around Drexel and University of Pennsylvania's campuses and 30th Street Station. Add to the mix a HipCityVeg outpost, CoZara's Japanese bar fare, and Top Chef winner Kevin Sbraga's Southern restaurant The Fat Ham, and the neighborhood becomes a serious dining destination.